Taiwan's heat
In this Taipei's weather, or the whole Taiwan actually. It's like 40c + all the time, really! Some sweet would be just so refreshing and good. That's why they have so much dessert places in the city. Have I told you that a block a cross the street from my hostel, got 5 different boba tea stores in just that only block LOL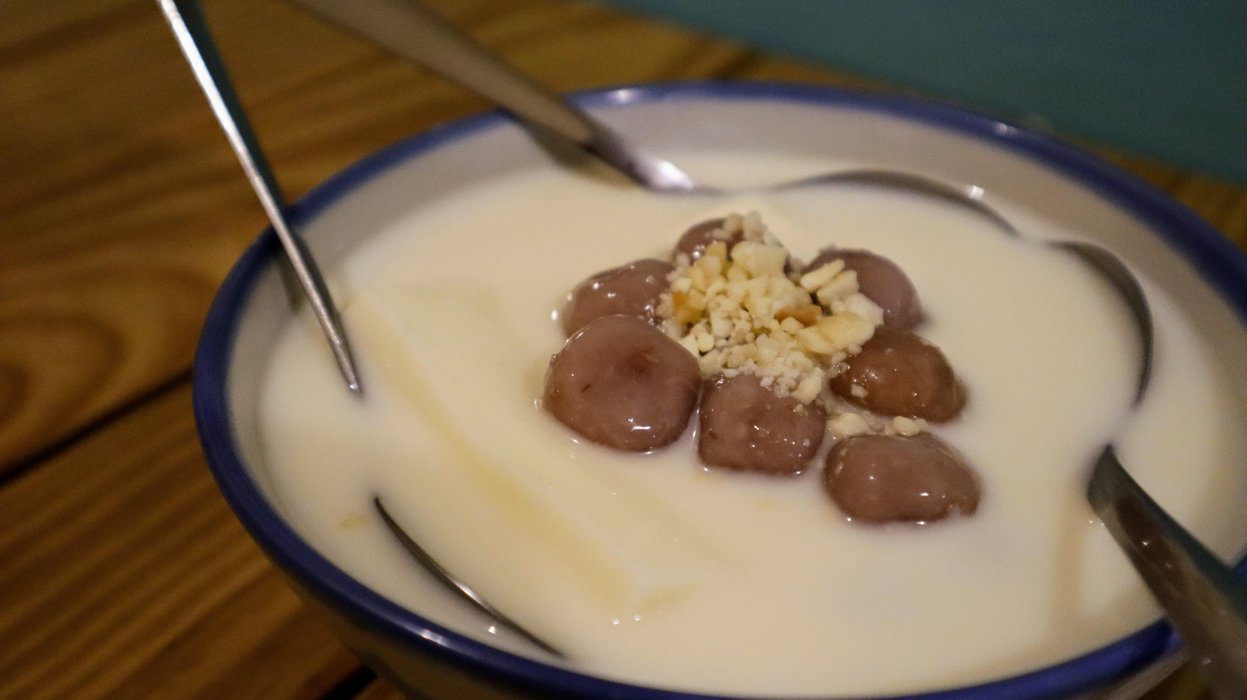 Plus+ I had 2 kind local friends, Carol and Neal showed me around the city the other day and we went to these 4 different dessert places. They all were good so I figured out, again, it's a signal! A post needed for those yummy ones I went for.. Oh! It's in a walkable distance so you could totally go try all these in less than 2-4 hours depends if you're a rabbit or a turtle!


4 desserts || Try on the beautiful Taiwanese traditional clothes!
4 Taiwanese Dessert at 4 different places in Taipei City!
There're soy tofu and soy milk everywhere but it's rare to find one of this Almond tofu served in almond milk with your choices of topping and sprinkled with ground almond. Ohhhhhh!!!!!!!! So good. Almost made me feel like I was eating a healthy dessert also.. is it really healthy though? I kinda think so!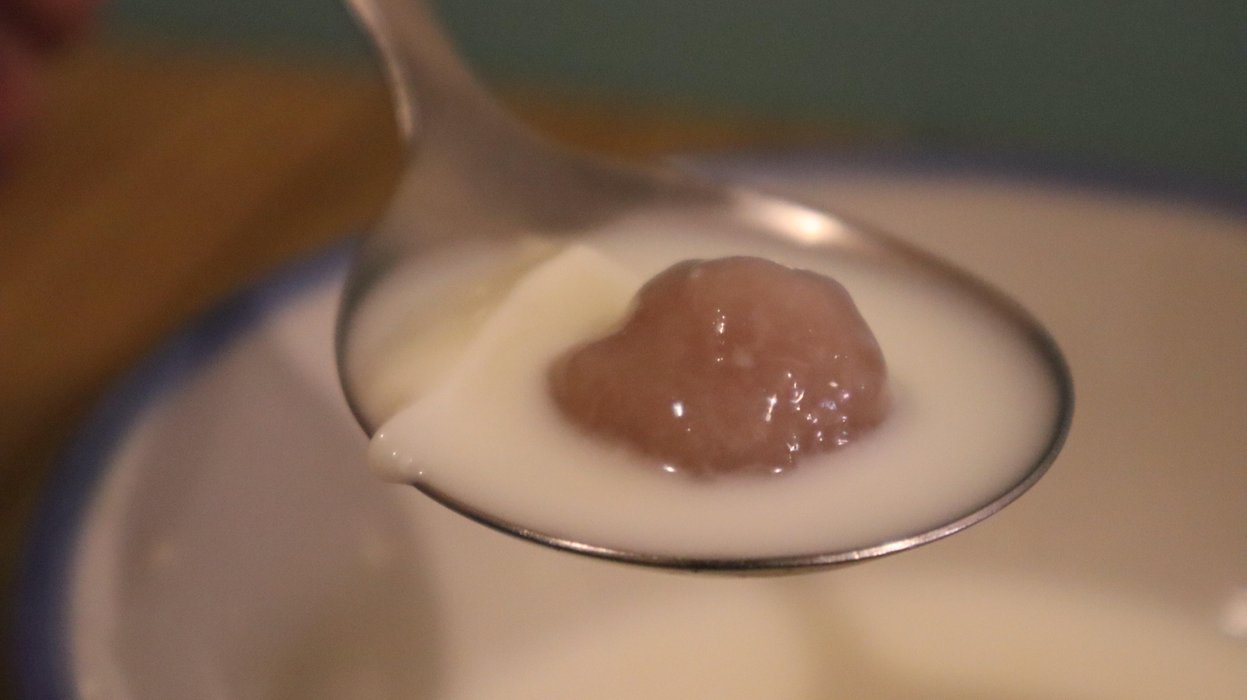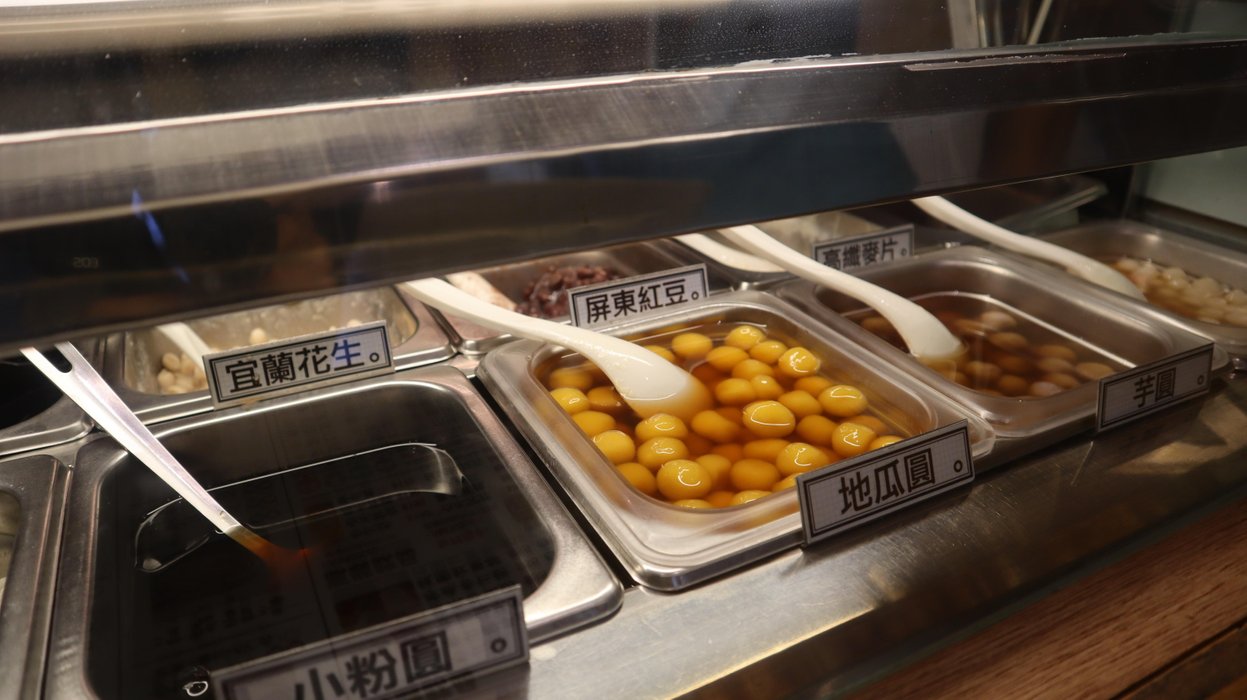 These are the toppings we could choose and we went for the taro dough balls. I love taro!! A lot!!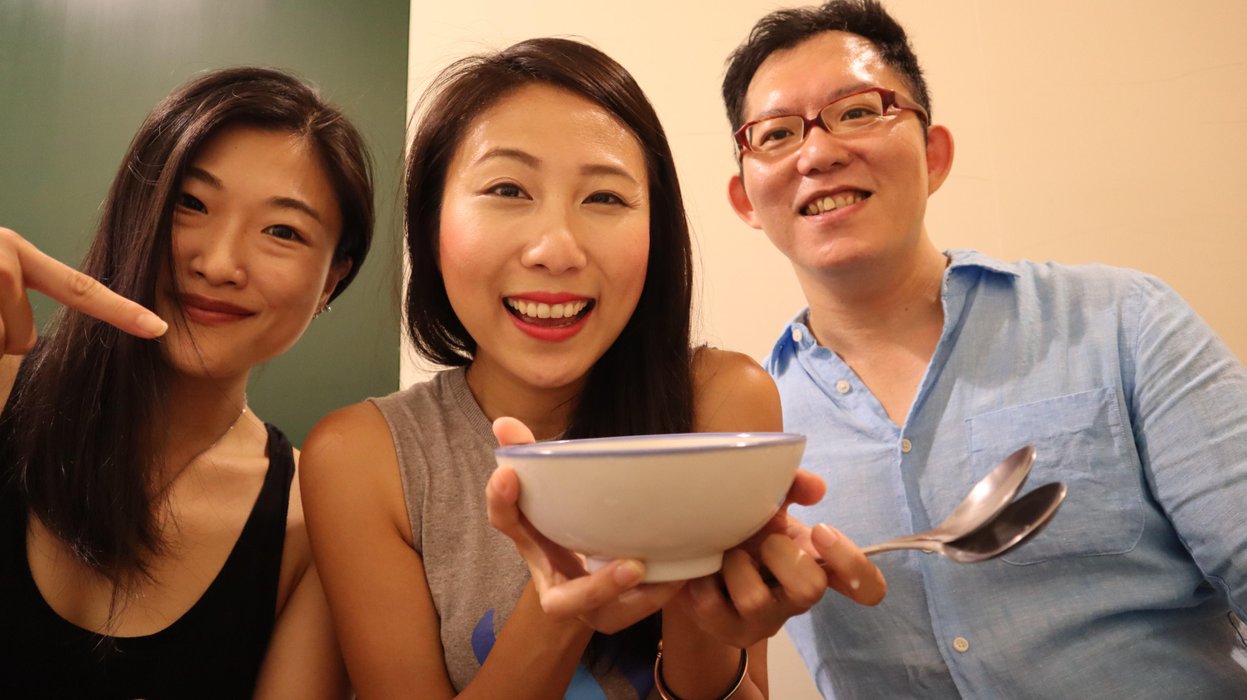 Here's the gang! :) <3


- Old school ice-cream at 枝仔冰城-大稻埕店
From the look of the shop, I actually didn't think that it's an old school ice-cream. Glad I went with locals, they knew what they're doing! LOLOL Look at the photos on the wall. That's like their shop wayyyyyyy back then.
We got Taro, longan, and peanut flavor. Carol told me that longan flavor is just so rare nowadays. Not so many places sell it no more but when she was growing up though, it's so popular and sure a locals' fav!
Oopsy! No ice-cream pic but beautiful people eating ice-cream.. Bear with meeeee..!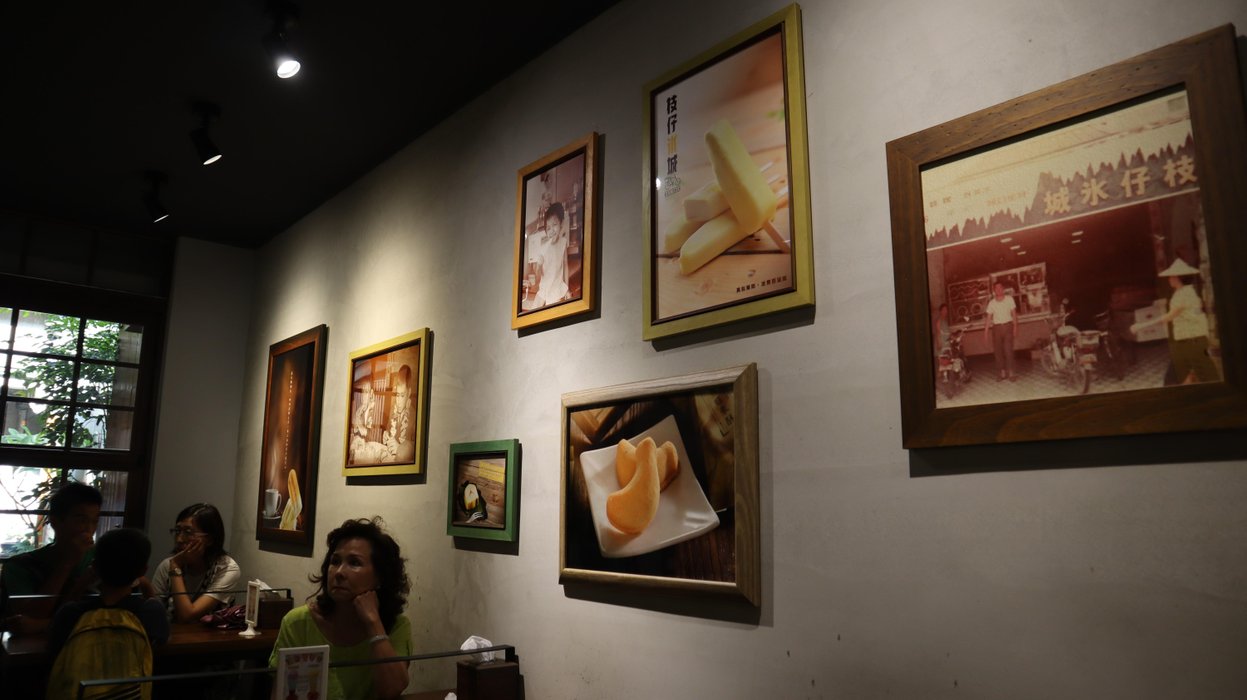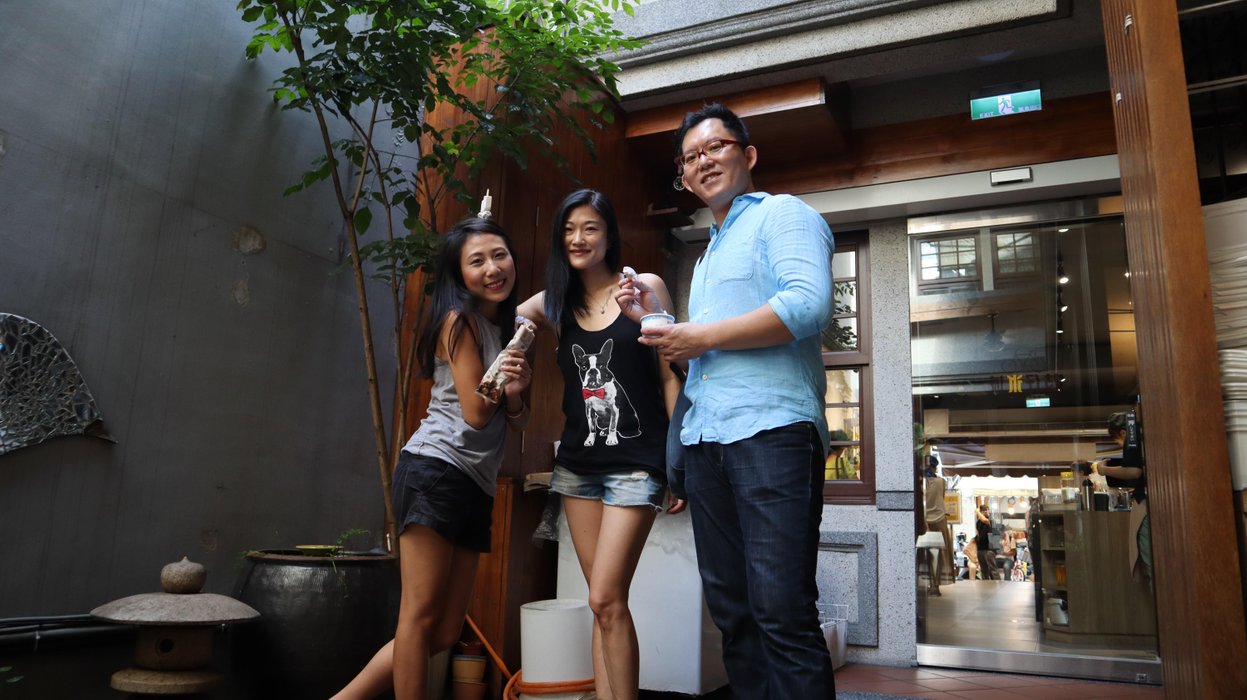 Crackers wiht sugar stuff at 迪化街純正麥芽餅
Most fun thing about this place was, it's a small stand just by itself on the footpath. This uncle was doing his things happily (I guess..). We grabbed one of this crackers with black sugar stuffed in the middle. They were so afraid I would find it hard to bite as the sugar in the middle was so sticky.. I don't find it sticky at all and the taste was so good. I'm sure it's because of the BLACK sugar!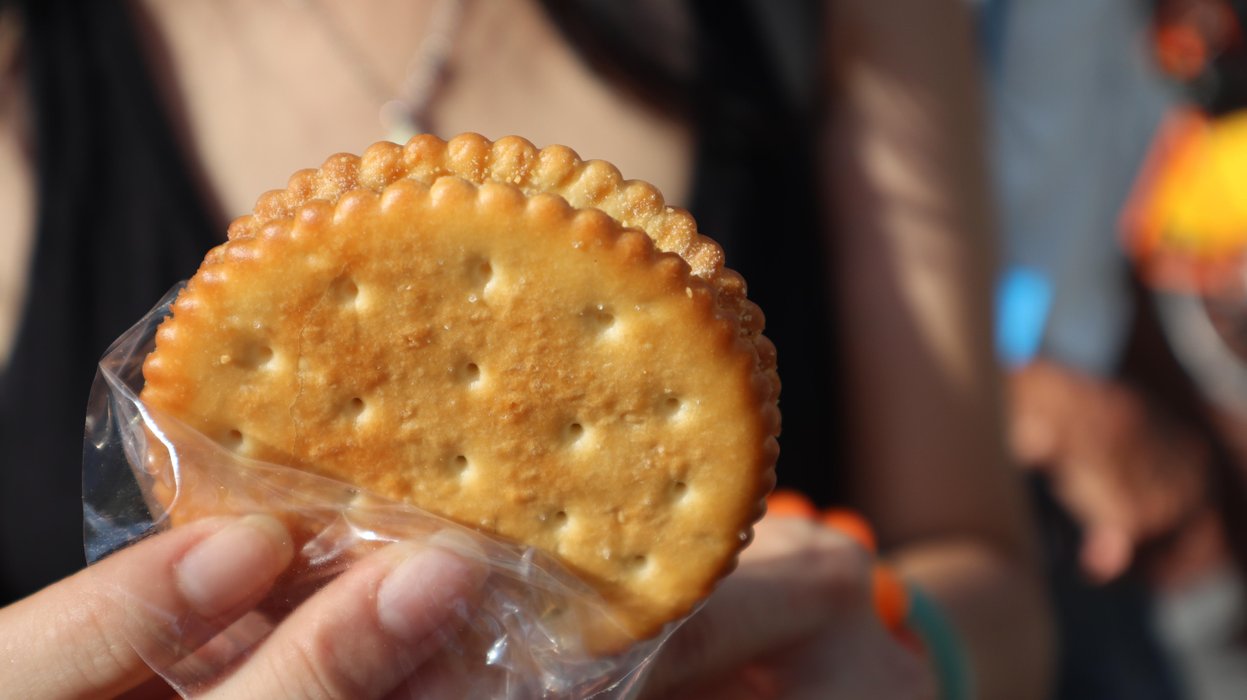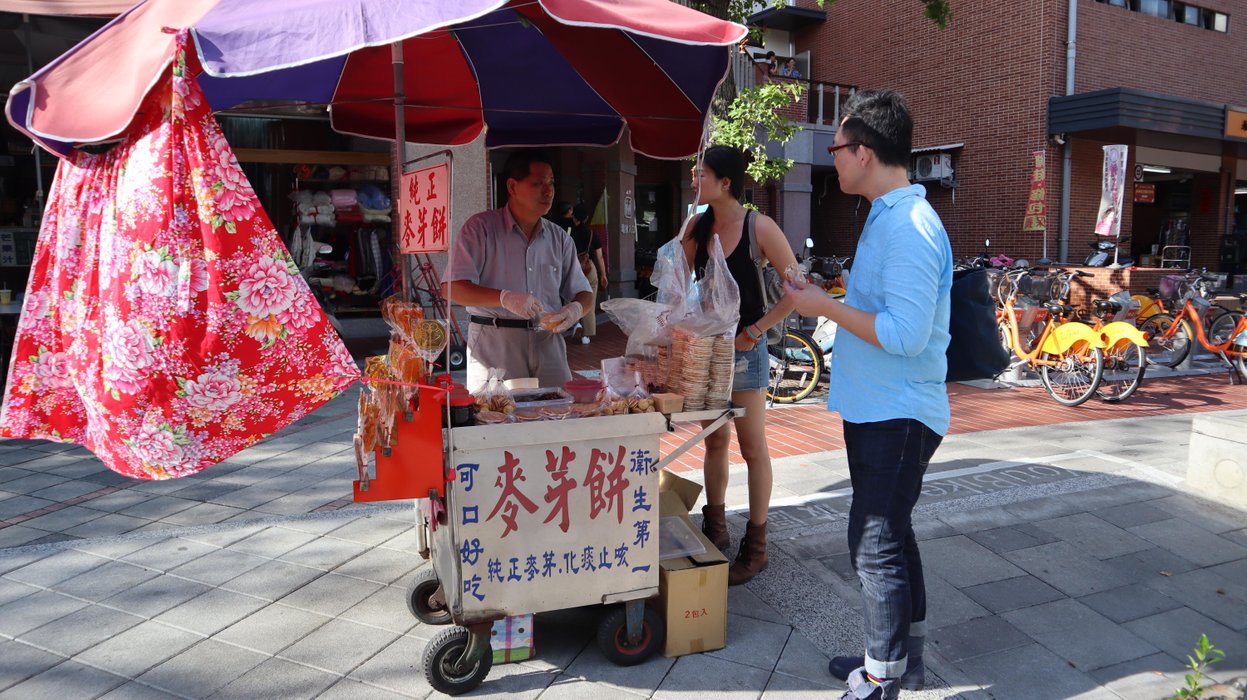 This place is hidden on the second floor of a random old building so you'd better keep an eye open for it! This is probably best one considering the weather. You could totally find it anywhere in Taipei / Taiwan though. Shave ice is literally everywhere :D
This one is a bit special because it's a dessert shop and a handmade product shop combine so.. You could also go for some small shopping session haha.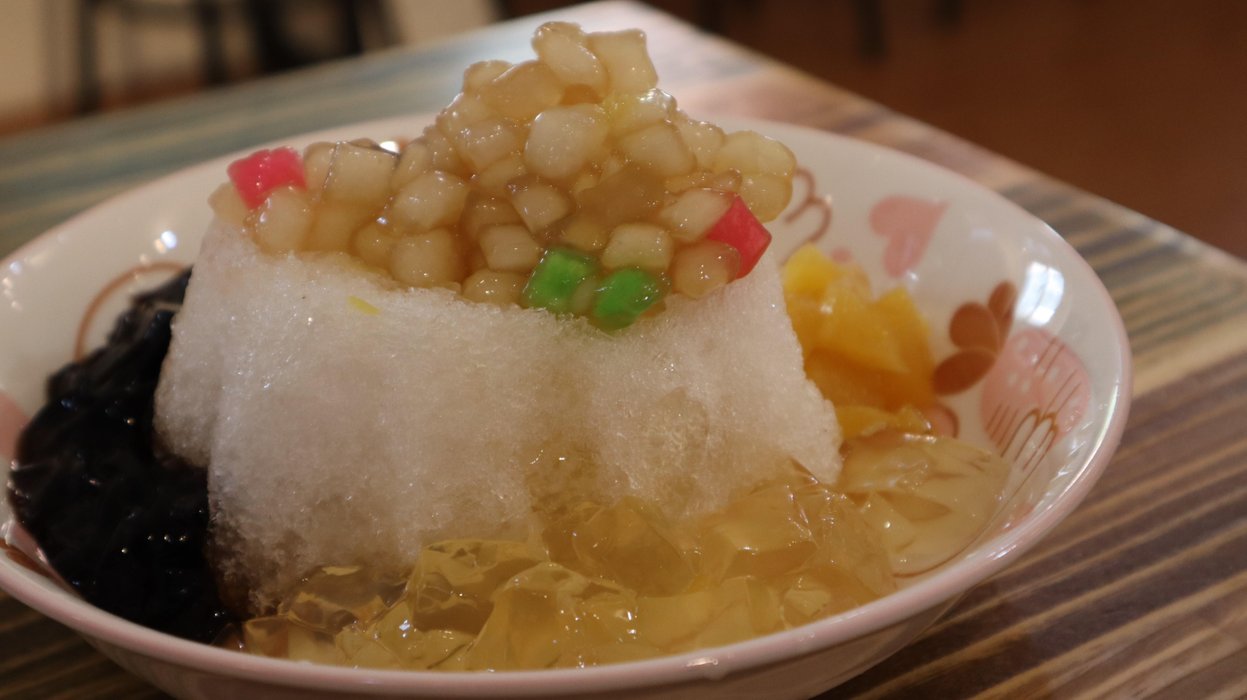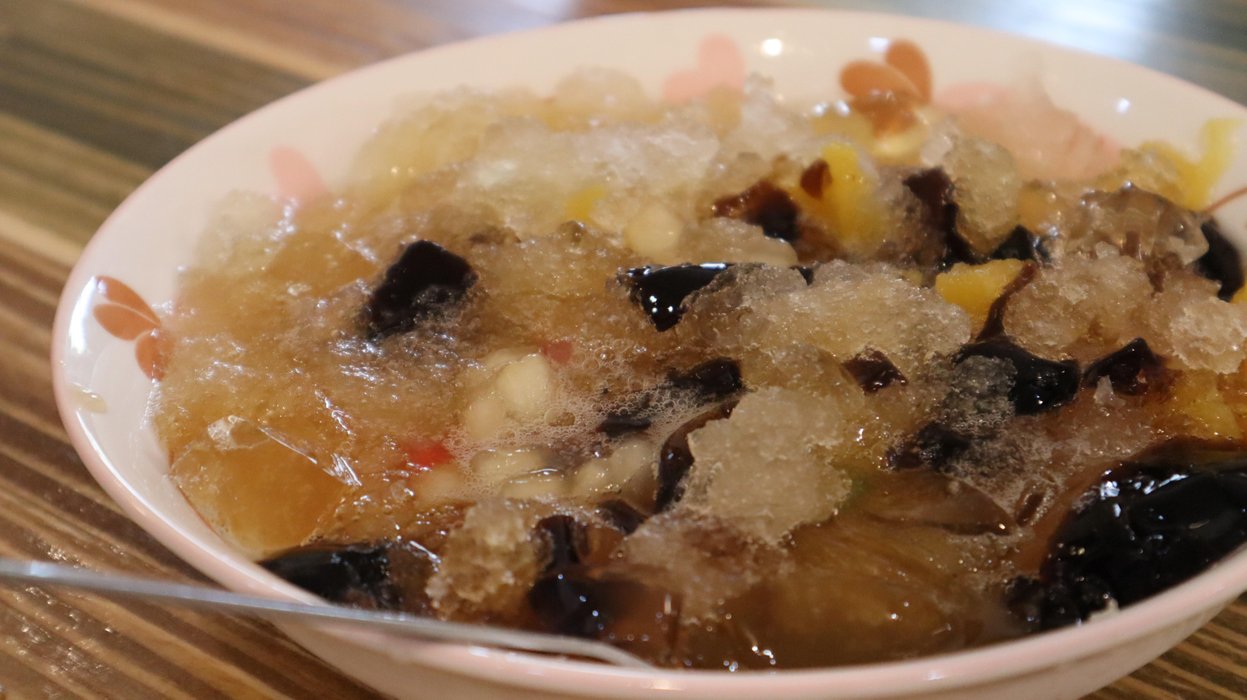 Those two are before and after.. Wowww, we ordered Ai Yu also of course! It's my fav now :)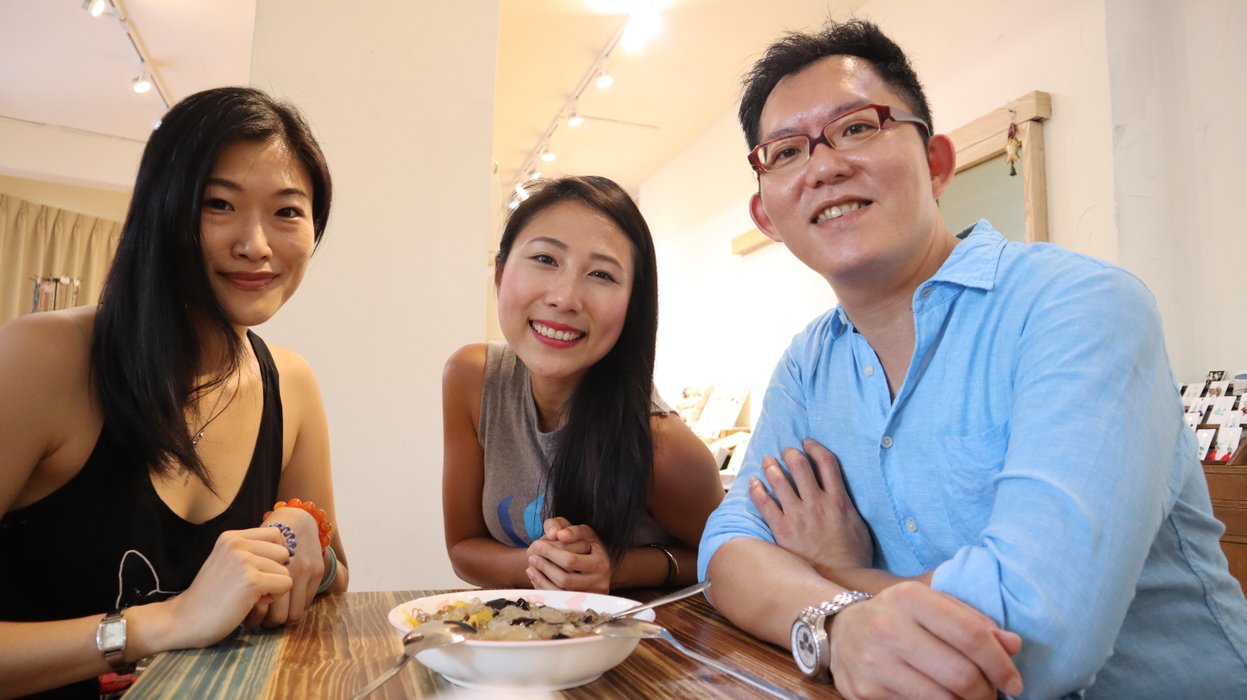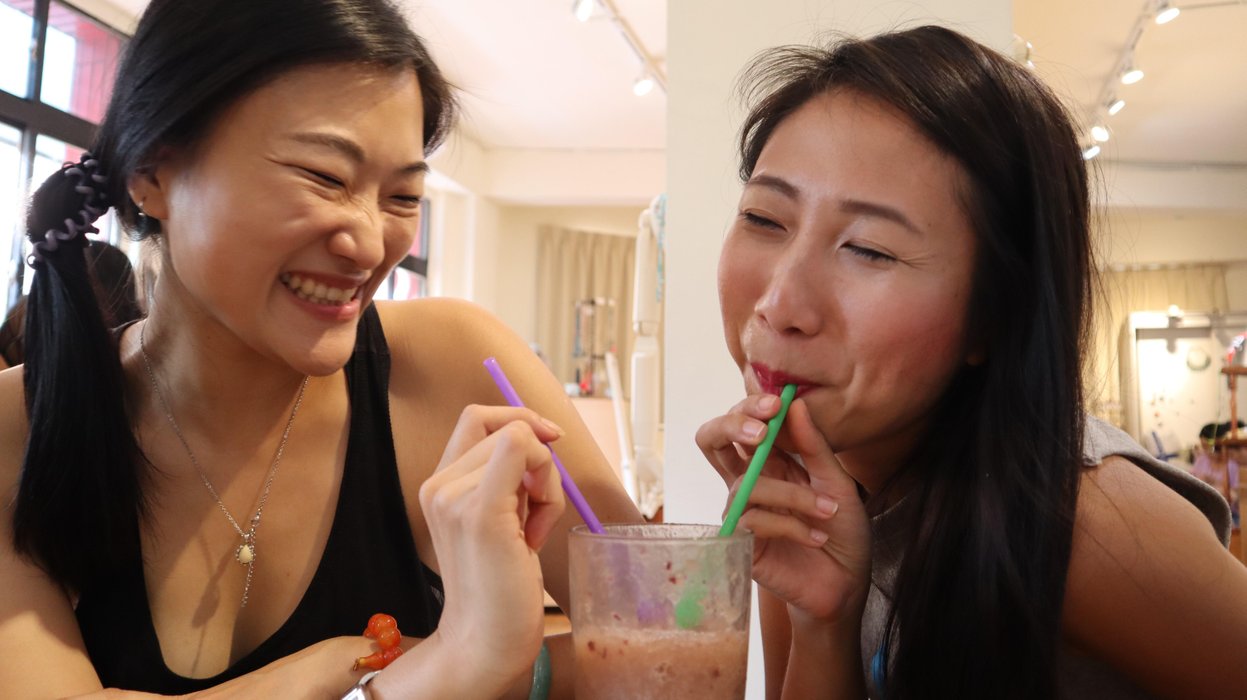 They dessert trip was great! and even better when you got nice company to hang out with! Thanks to these two, Carol and Neal! It was a fun and well spent day!


Lots of lots of love,
Mo ❤


https://steemit.com/@waybeyondpadthai
https://www.waybeyondpadthai.com



We would love to talk to you ! Come say Hi ! on
Fundition Discord server
|
eSteem Discord server
@waybeyondpadthai on Steemit | Fundition Angel
Join a community where you could spread the love**







---
FOUND THIS POST REFRESHING AND SWEET ?
RESTEEEEEM!!!! XOXO