---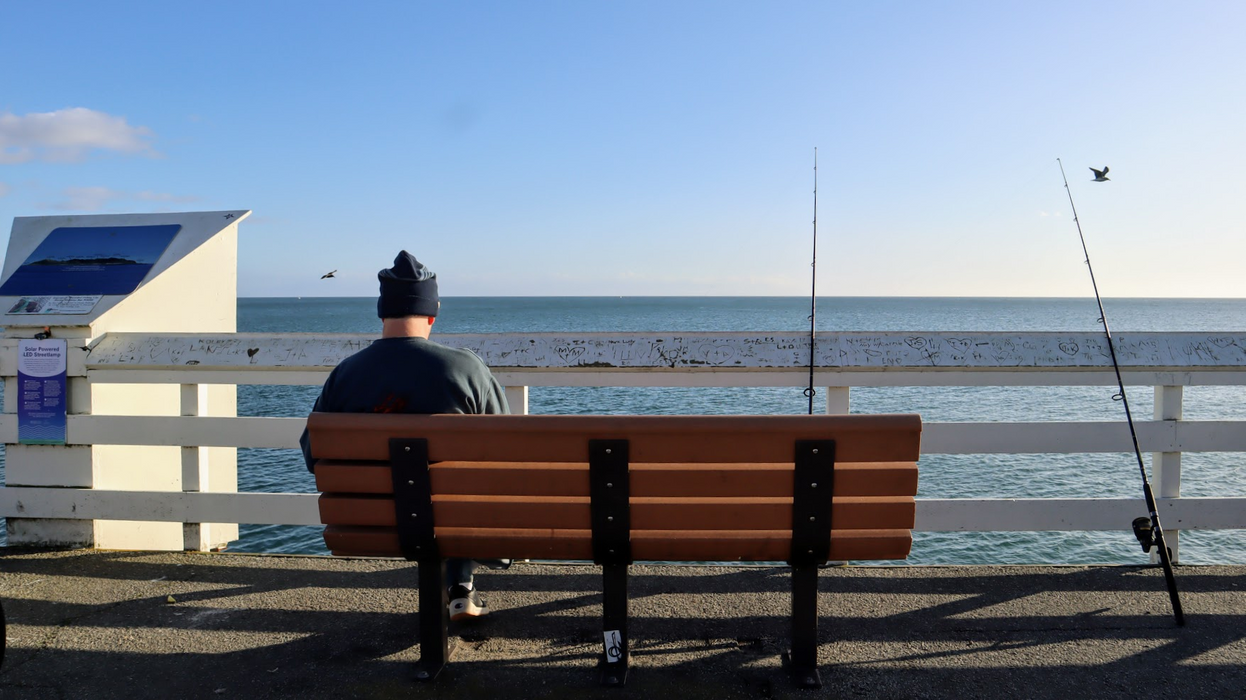 ---
I have a bit of a getaway spending time in Santa Cruz by myself for a few days. Staying at this lovely 130+ years-old-Victorian-house hostel . If you want to know more about the hostel, here's my hostel review. From the hostel to the wharf, there are quite a good amount of Victorian houses around the area so it's a nice 10 mins walk to this Chill spot and probably one of the top things people love to do in this Surf City, Santa Cruz Wharf.
View of Santa Cruz Wharf and Santa Cruz Beach Boardwalk during the off-season on Monday afternoon and that makes it pretty and peaceful.
It's probably not the warmest season but there are still quite an amount of people hanging out on the beach and even more on the Santa Cruz Wharf, especially, on weekends. Some play Beach volleyballs, some fly drones, some surf. Of course, it's a surf city!
Me as a foodie and of course, who would say no to seafood. I walked straight to Santa Cruz Wharf expecting some seafood goodness.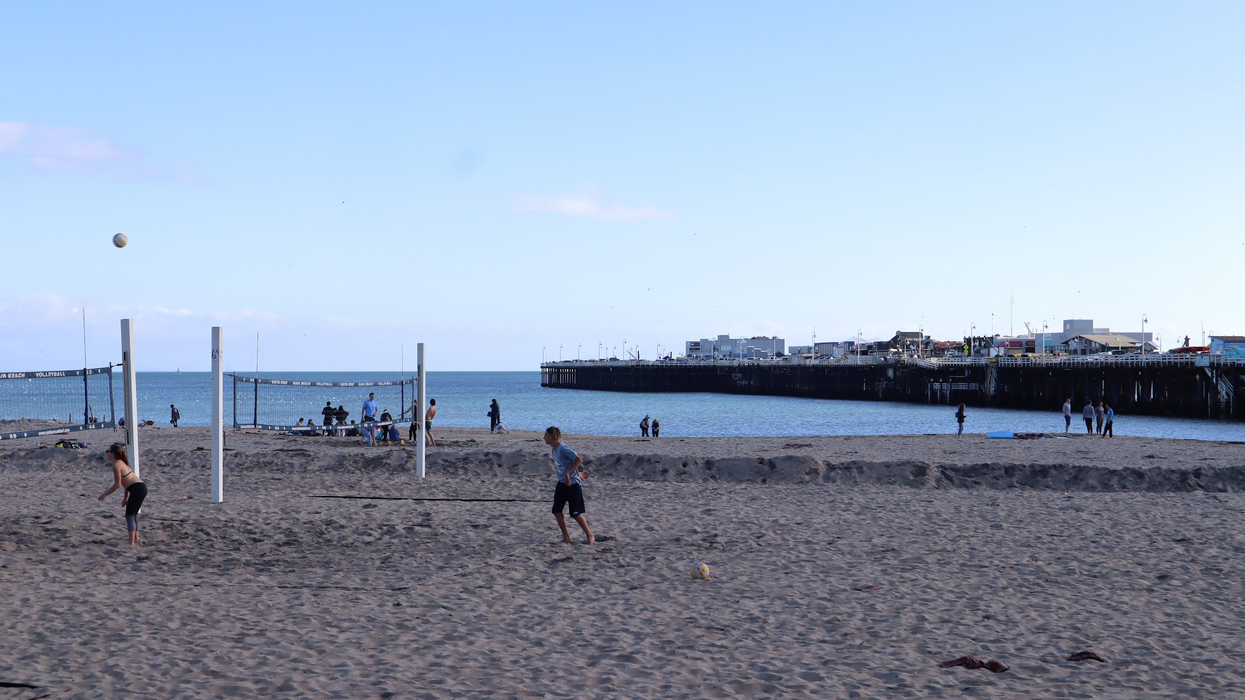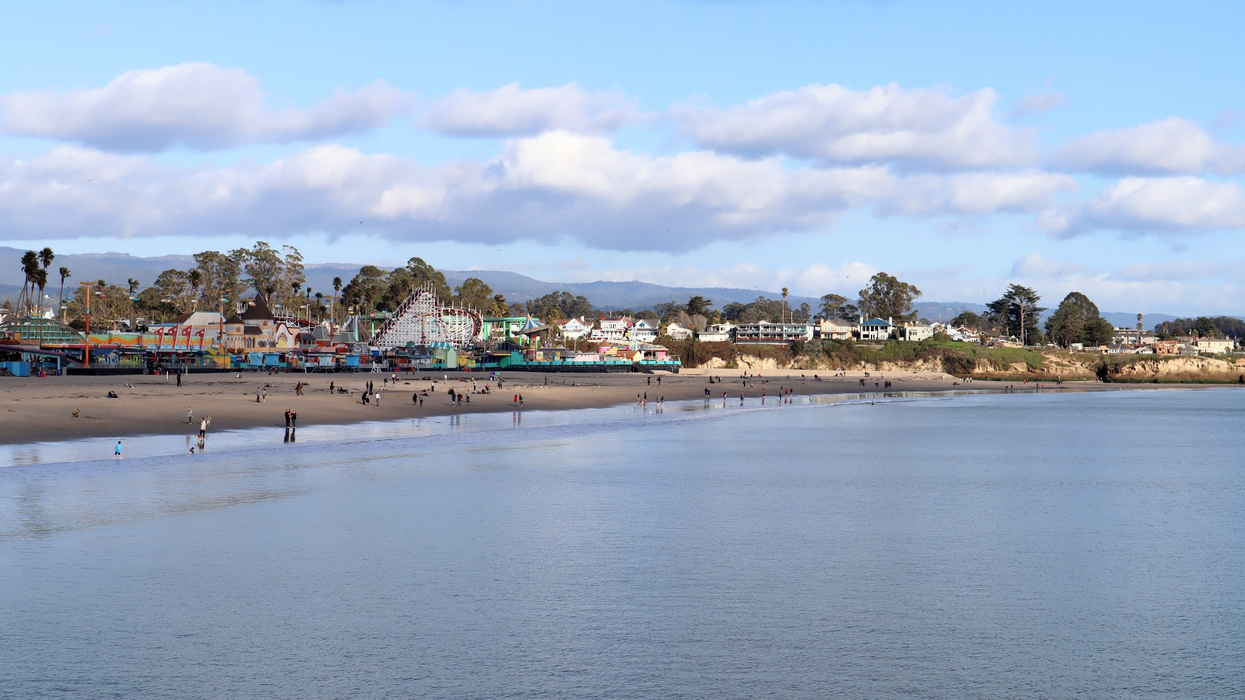 Santa Cruz Wharf
Beach shops, seafood restaurants, sea lions and fishing
It's much livelier around here on the weekend. So many cars, so many people. There are a few beach shops offering swimwear, souvenirs, swags and a few dessert shops like the famous Marini's Candies. Quite a lot of seafood restaurants for you to choose from and some are even fishmarkets themselves.
True, many restaurants are around and I'm sure there can't be such a better one than the others. Though, I went to this specific one because of their famous seafood bloody mary, 'Marine Mary'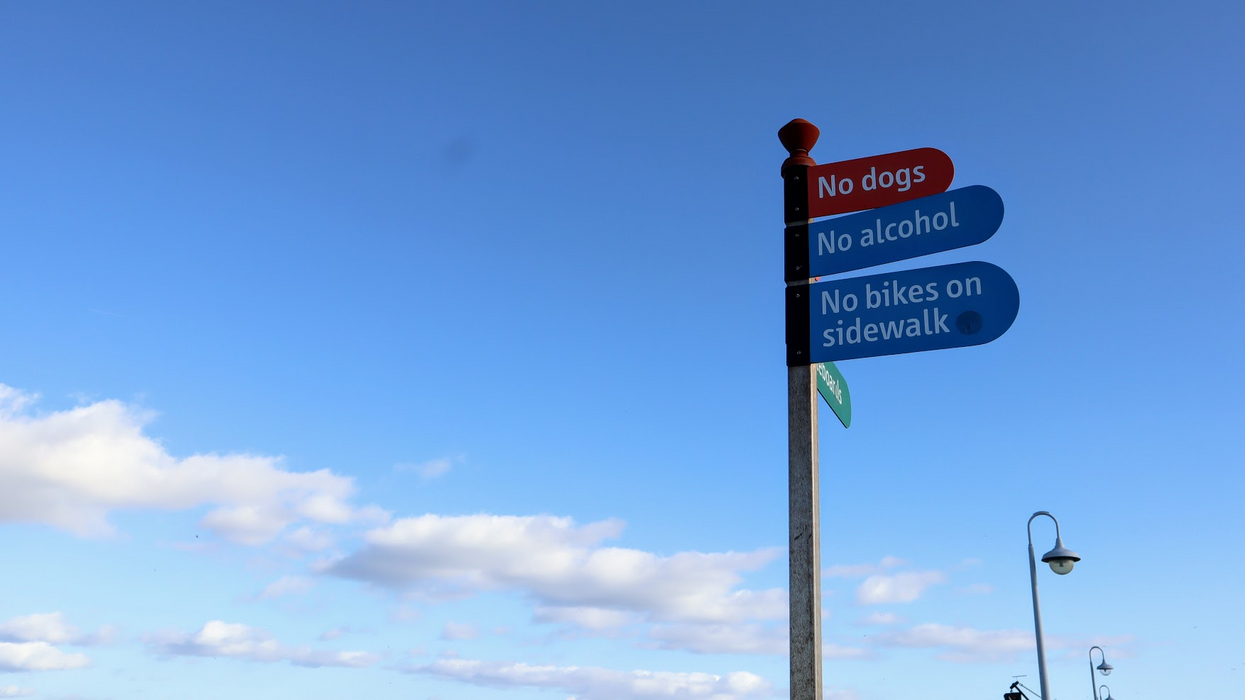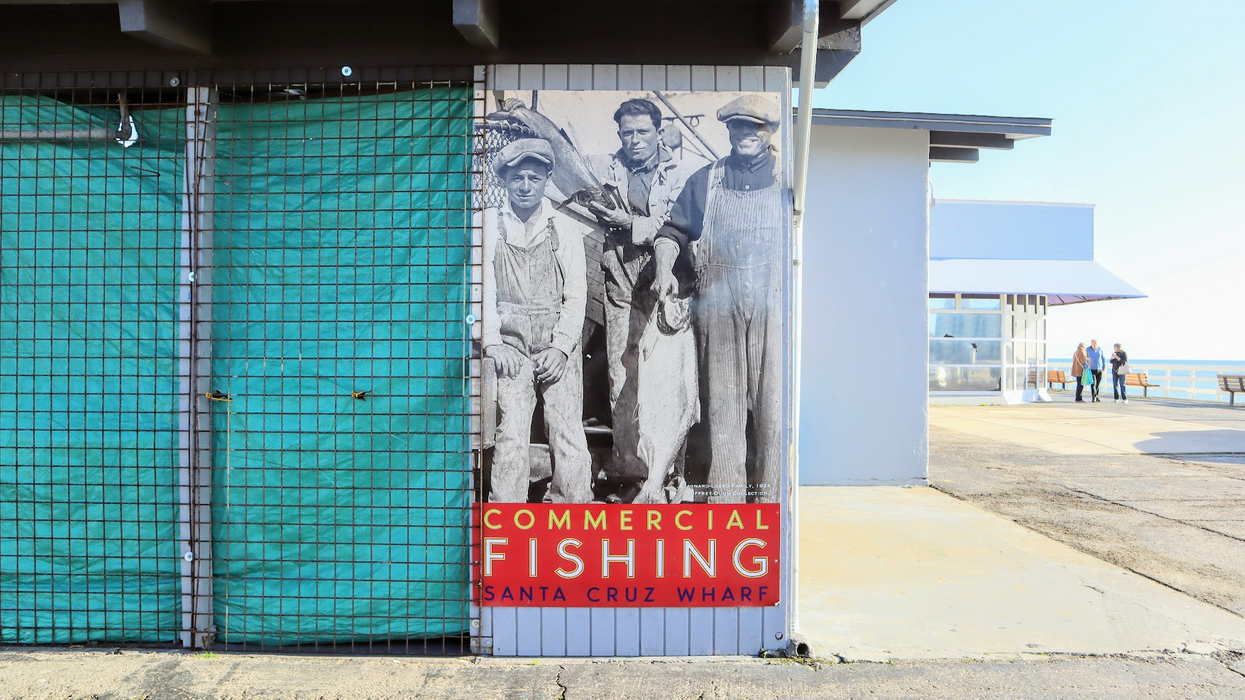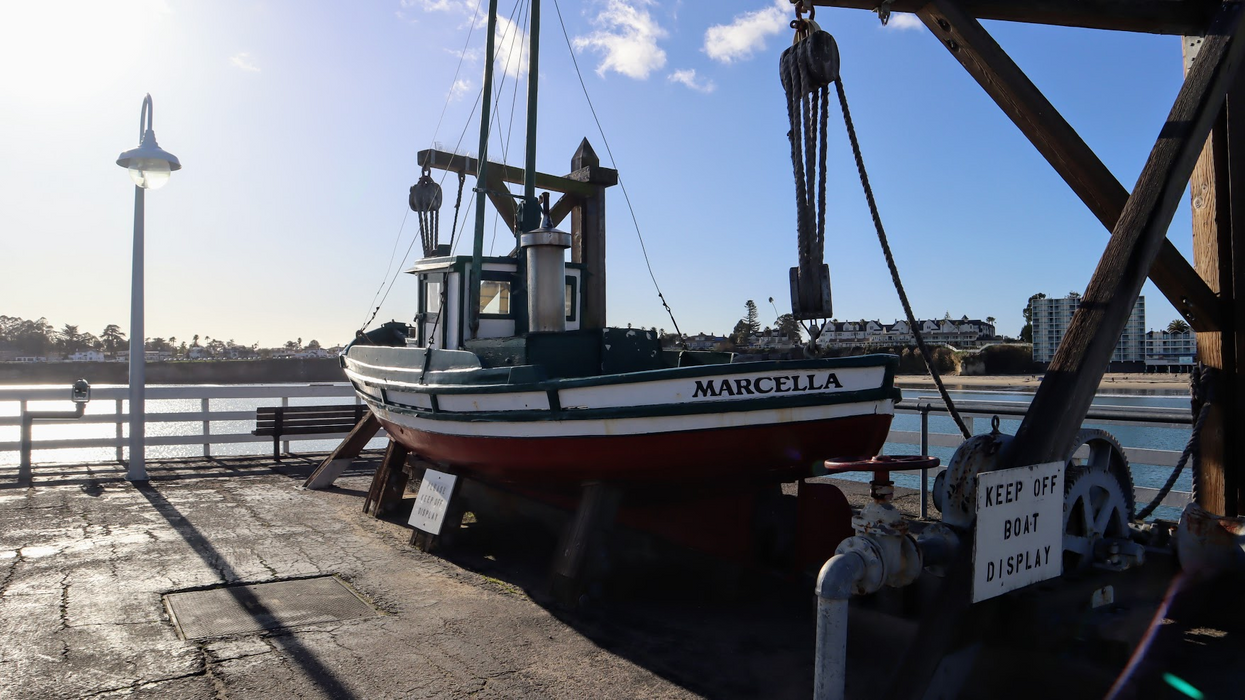 Stagnaro Bros. at Santa Cruz Wharf
Stagnaro Bros has its history started in 1913 when Matteo Stagnaro left an impoverished Italy for a better life in the New World.
I had been doing some research a bit before ending up dining here. Great rating of seafood, good pint of seafood Bloody Mary and it's literally right here, on the Santa Cruz Wharf where we love to hang out. Even santacruz.org recommends this place for a nice seafood dinner.
Also, it doesn't have to be just dining in, they offer fresh seafood and some easy-pickup to go food downstair. More like deep-fried seafood, sandwiches and clam chowder. Not thing fancy and of course, no alcohol served.
Since we're here for the alcoholic cocktail drink, I'm afraid we will have to go a little further. How awesome, they have the upper deck. Having some delicious seafood dishes with a great view of the ocean. A bit of a breeze and flocks of birds flying around above our heads once in a while. It's sure pretty!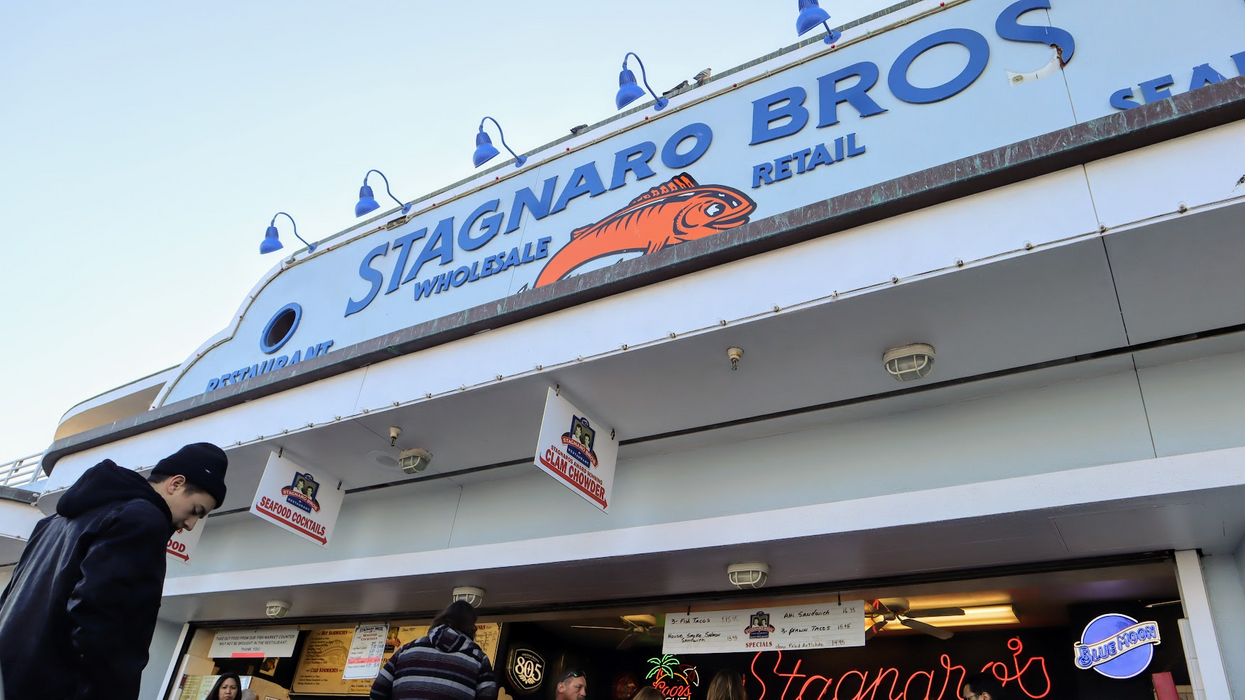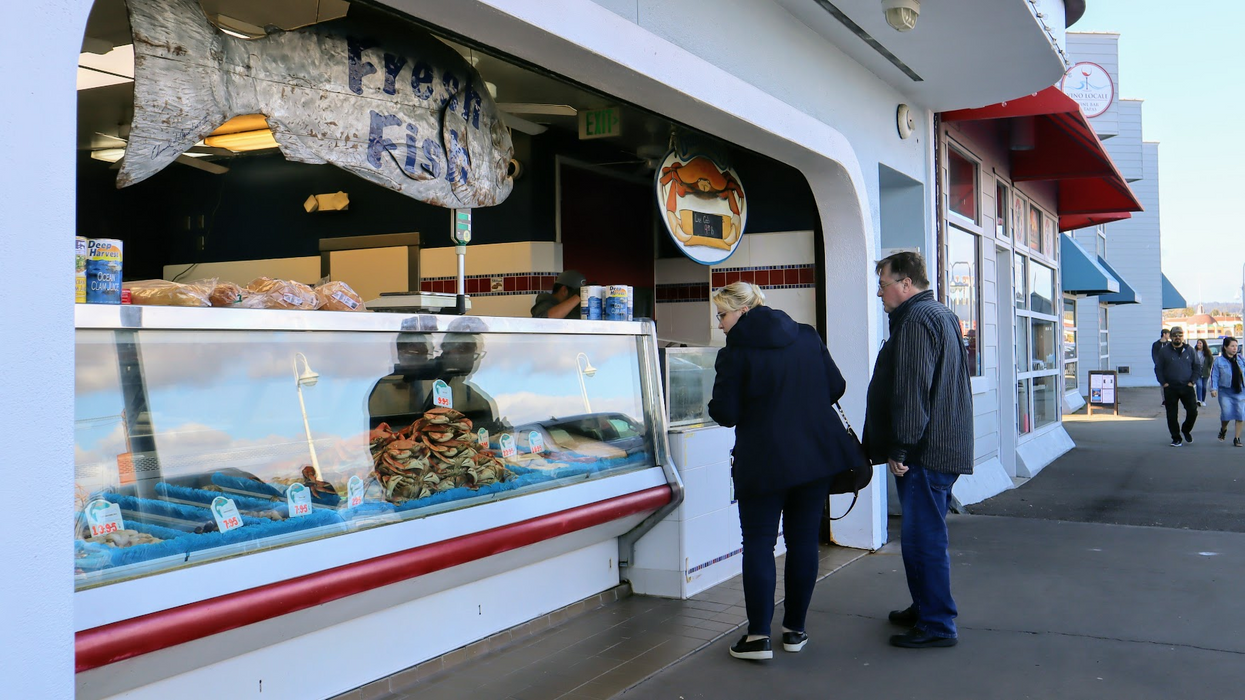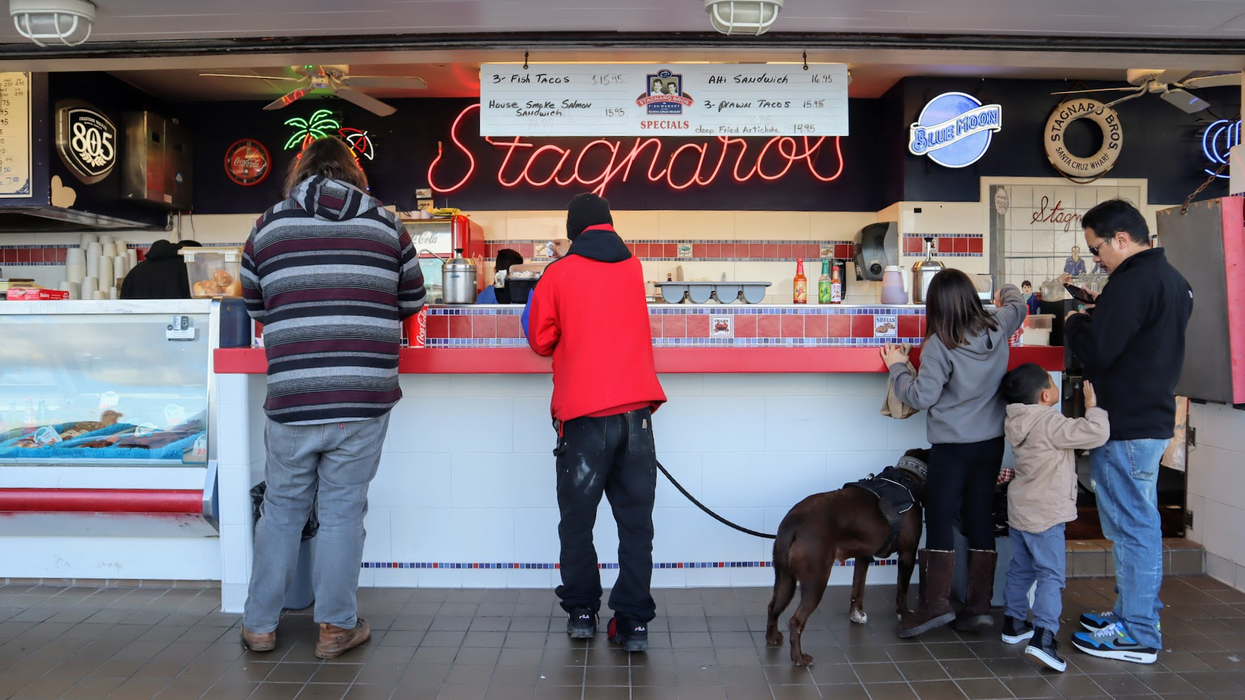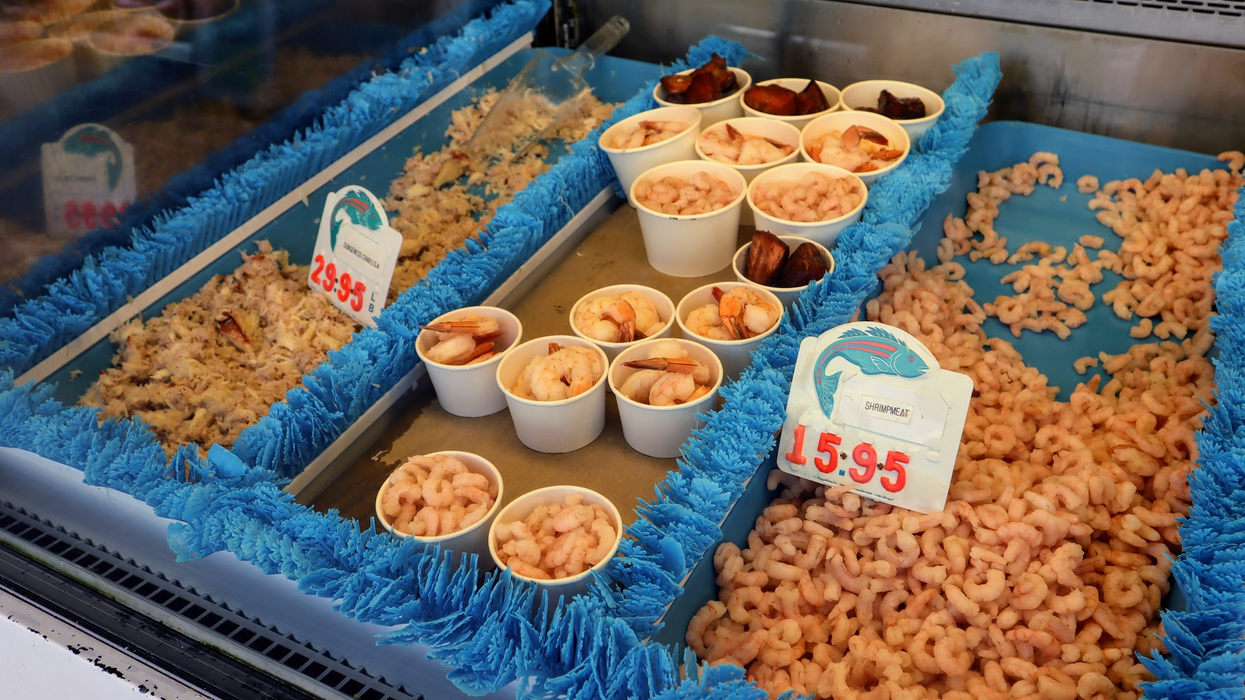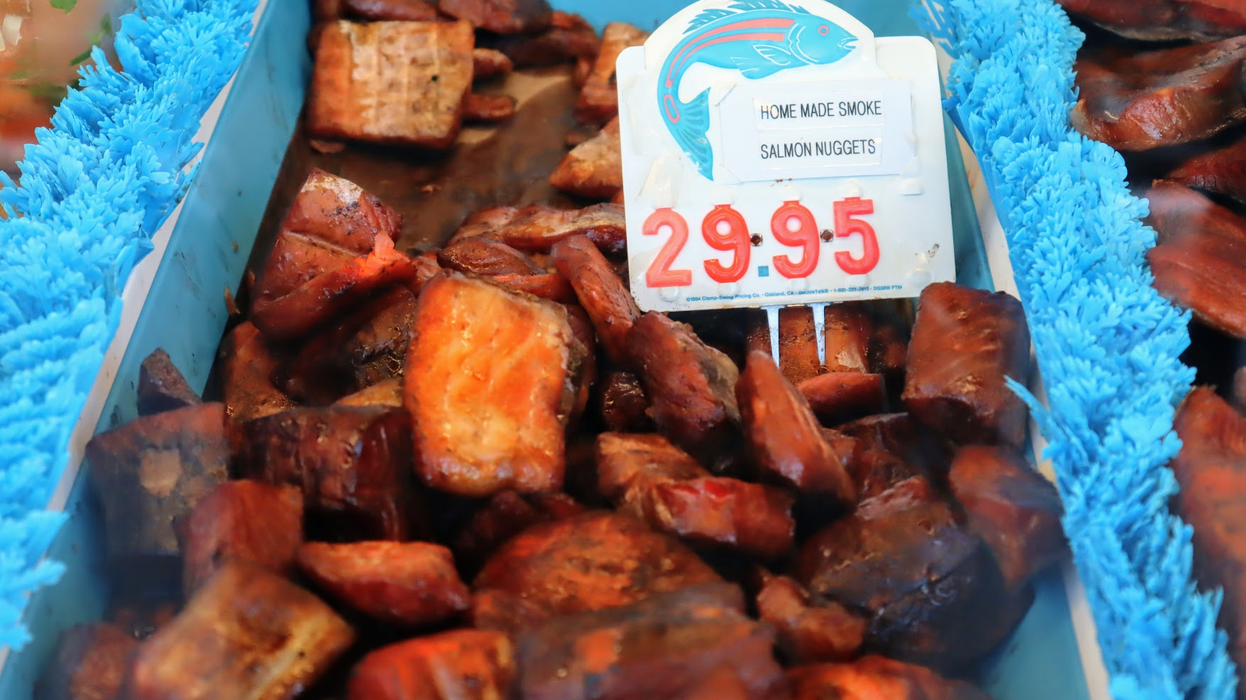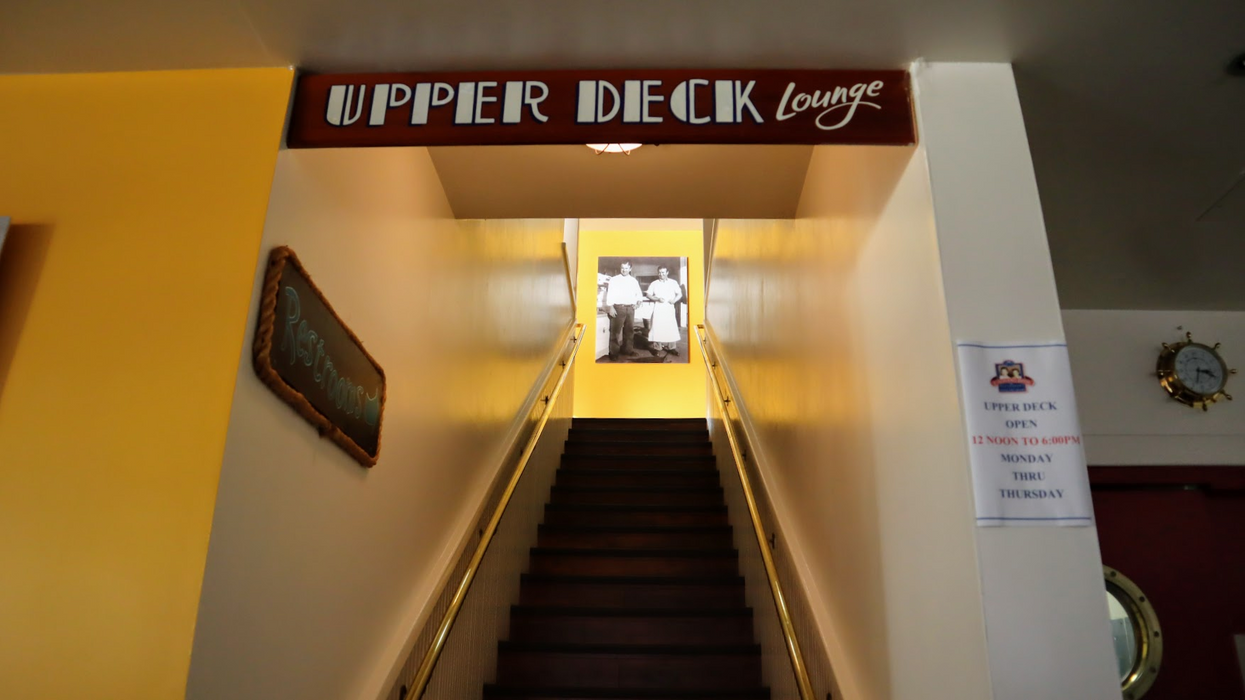 Stagnaro Bros Sampler platter and Marine Mary
A seafood sampler platter ($16.95) just can't go wrong when you have it at a wharf right on the ocean. It's deliciously fresh! The dish comes with deep-fried calamari, prawns and clam strips.
Then, since they claim to have the best seafood Bloody Mary on Santa Cruz Wharf, there's no way I didn't get one. Marine Mary ($14), the delicious spiced tomato vodka garnished with a few shrimps and pickles. - If you'd like to learn more about American Bloody Mary or Canadian Caesar Cocktails, here's some more info.
I ordered literally just 2 things and already couldn't finish the dish then, walked home a bit tipsy because of that one drink. 'Cheap date', they call me.
The service is great. Luckily, I had an easy-going-enough waiter to not freak out much when I was filming for my vlog and talking to the camera all the time like a crazy person.
Stagnaro Bros., Santa Cruz Wharf
Address: 59 Municipal Wharf, Santa Cruz, CA 95060
Tel: (831) 423-2180
Official Site: stagnarobrothers.com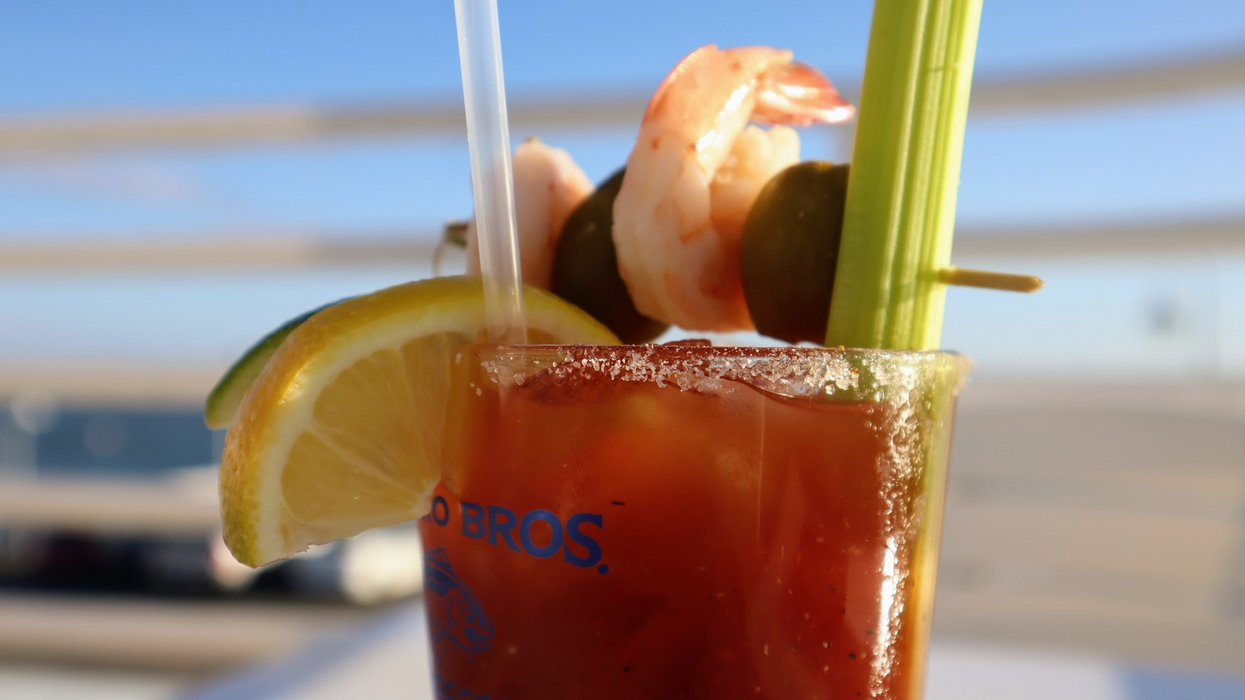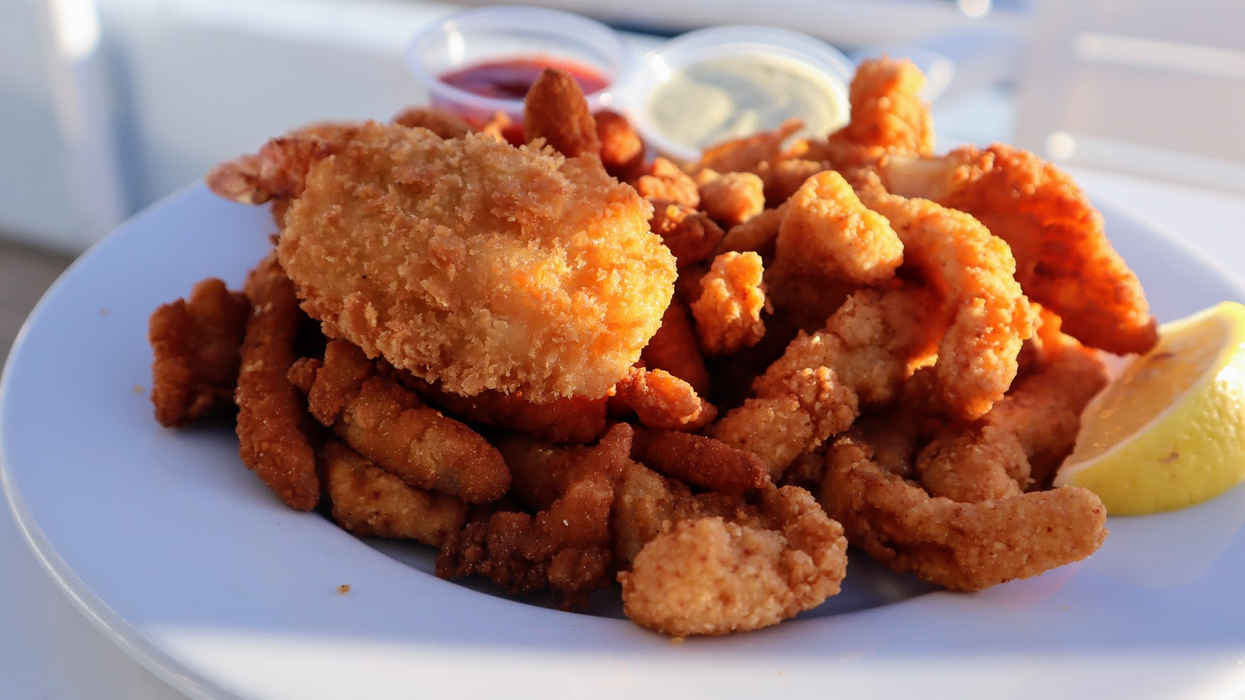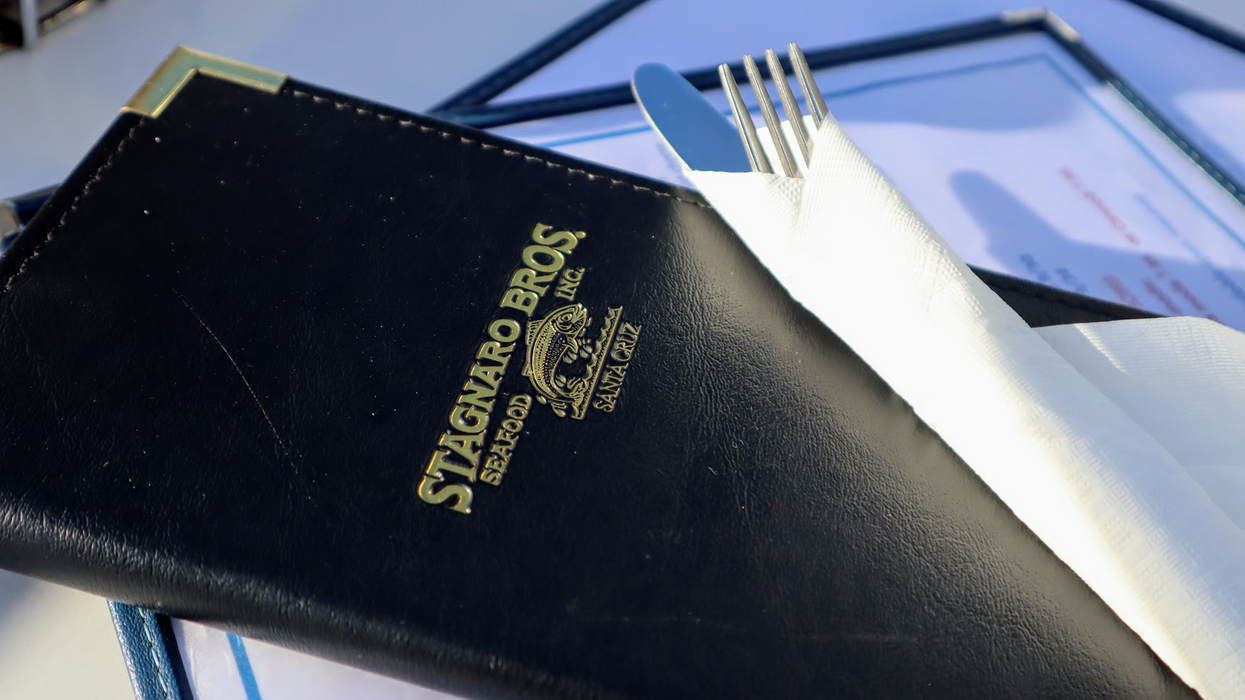 What's the sound at the end of Santa Cruz Wharf?
I was wandering around a bit before and after the delicious seafood meal at Stagnaro Bros. It's not all about food but also the vibes and the surrounding. The birds flying around and the seagulls hanging out looking for food people tend to feed them, 'Sea rats' they call them. Not to mention those pigeons nodding their heads, also looking for food on the ground and even tables.
If you walk towards the end enough then you might hear some weird animal sound and you may wonder 'What the h**** is that?'. Well, that big sea lions are always chilling here underneath the Santa Cruz Wharf. Side note: San Francisco has this same cute animal hanging around at their Fisherman Wharf too.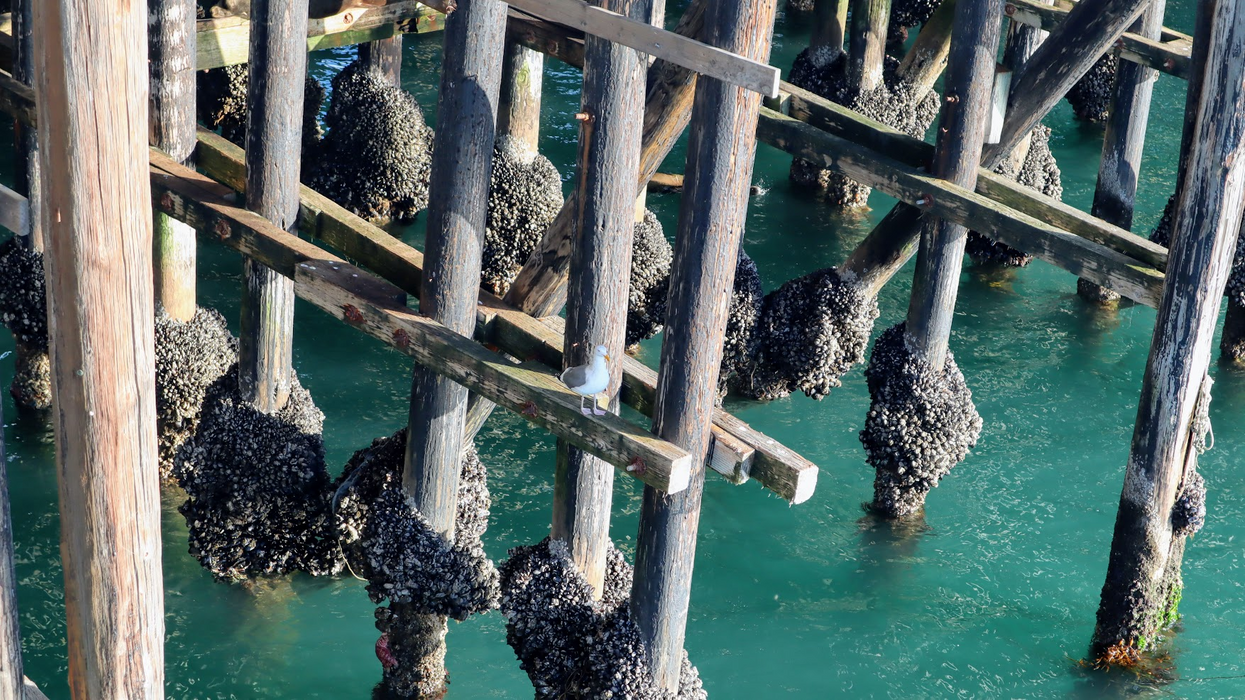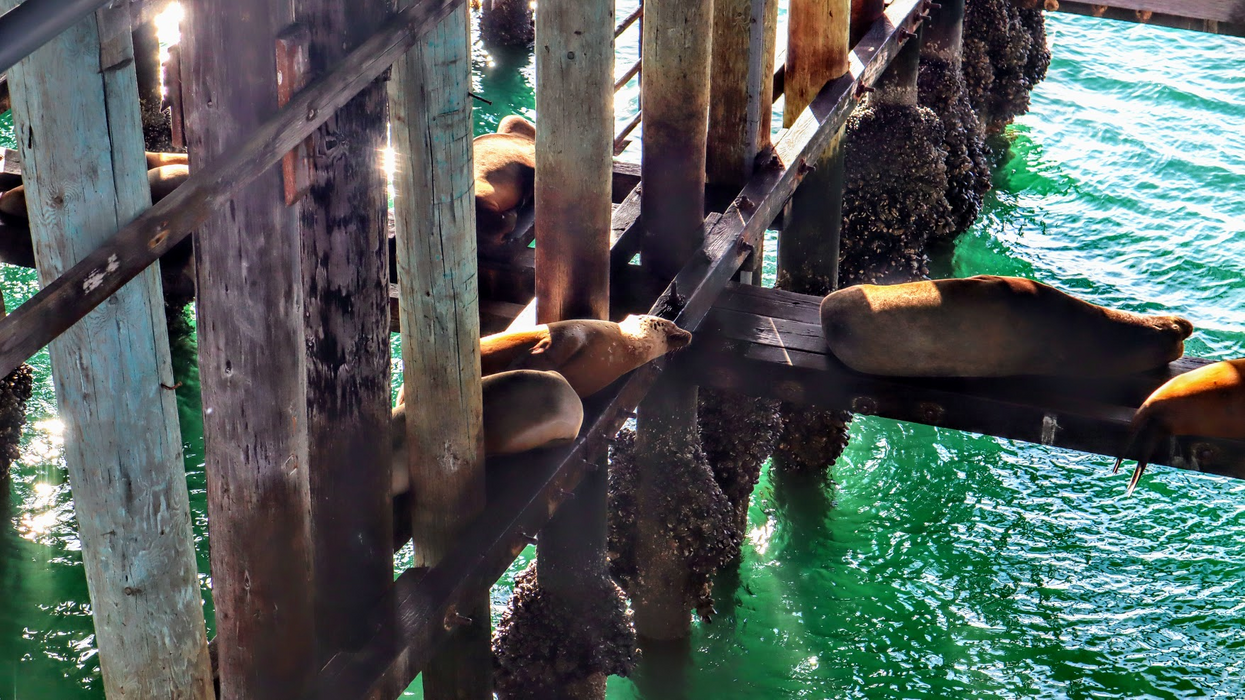 A fun day out on a sunny day at this Santa Cruz Wharf. I like it a lot. It's one of a few places in Santa Cruz I have already visited a few times and still counting. Great seafood, good vibes, and nice hangout. You can even bring fishing gear and fish here all day long thinking about life. Just to insist, it's quite chill of a place.
A nice hostel 10 mins walk to Santa Cruz Wharf and Beach Boardwalk.
Santa Cruz Wharf
Address: 21 Municipal Wharf, Santa Cruz, CA 95060
Tel: (831) 420-5725
Official site: cityofsantacruz.com
㋡ Get $55 off your first adventure on Airbnb
㋡ Internet's BEST discount codes
㋡ Get Paid to Google Search
㋡ Block Ads & Earn crypto while browsing
🎥 Check out all my gear » https://www.waybeyondpadthai.com/resources/
🖤 SUPPORT DIRECTLY » http://bit.ly/waybeyondpatreon
---
All copy and photos are original content by me.




TO SUPPORT WITH LOVE 💙 PLEASE SUBSCRIBE!!! TO MY SUPER DUPER AWESOME YOUTUBE CHANNEL :)