---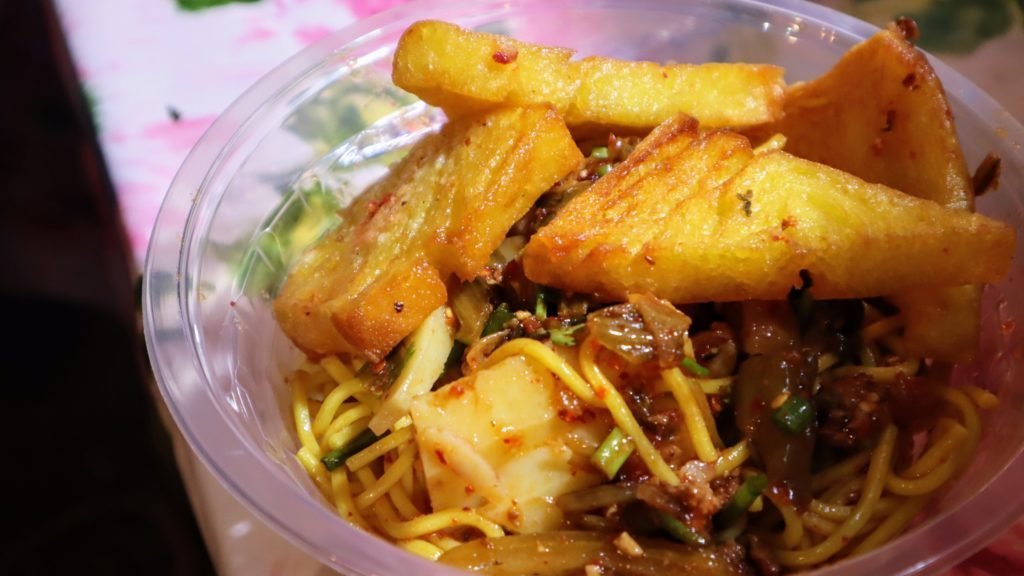 ---
Traveling in Thailand, especially, up north. Provinces like Chiang Mai, Chiang rai a many more, there's no way you don't end up trying this delicious creamy coconutty dish Khaosoi. After riding to Mae Kam Pong village and back, took us the whole day. After being back in the city, this same local friend took me her favourite place for something they call Khaosoi Tai Yai (ข้าวซอยไทใหญ่). I'm actually not quite sure if it's like 'Khaosoi-khaosoi' but maybe you all could help define it!
Khaosoi (ข้าวซอย)
Hand cut rice or egg noodles, coconut milk, curry soup base garnished with lime, red onions and pickles.
I love Khaosoi! Like, a lot. Many people have asked what's my favourite Thai dish as a Thai person. There are so many to tell and seriously, the list goes on and on. Though, one of the dish I couldn't just not mention as it's really been something I love since the first time I had tried. A unique intense flavour dish you wouldn't find elsewhere but here in Thailand.
Here's a really good Khaosoi (ข้าวซอย) I had last time when I was in Chiang Mai. The place 'Khao Soi Islam Noodles' recommended by a hostel owner. **One of the cleanest hostels I have ever stayed at thus far! He's a Chiang Mai local so I'm sure what he's talking about and yes, so good, this place is so good!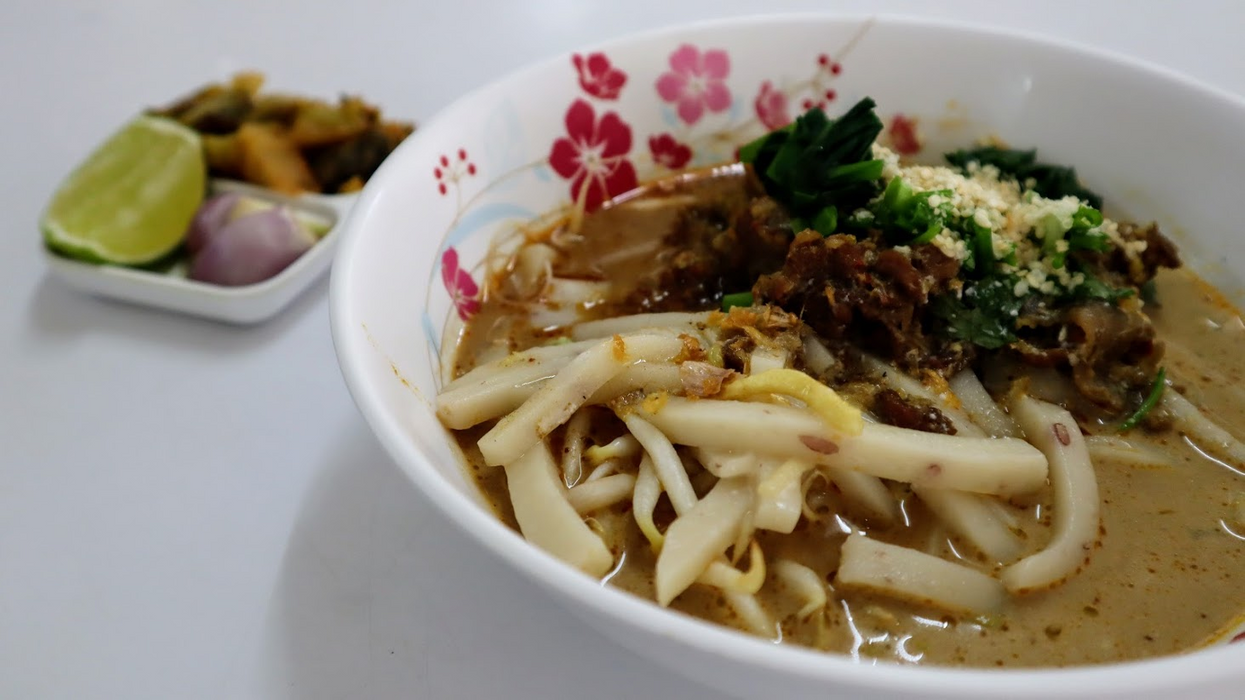 Khaosoi Tai Yai (ข้าวซอยไทใหญ่)
Tai Yai (ไทใหญ่) is basically one tribe of Burmese people. Some live on the border of Thailand-Myanmar
Literally, just 10 mins walk from the east wall of Chiang Mai old town (Tha Phae Gate), there's this local market offer various types of goods and food. Kad Luang or Warorot (Market กาดหลวง หรือ กาดวโรรส). We went there at night and there's an outdoor market with lots of lots of street food.
My friend took me straight to this Khaosoi Tai Yai (ข้าวซอยไทใหญ่) and right away ordered it, like, she'd already known what she wanted. Her favourite place seems like.
What a simple ingredients and how they make it. A few types of noodle : egg noodle, rice noodle, hand cut noodle (from big chunk of rice noodle that almost look like a big brick :D), tofu noodle. Choose 2 types and then they will mix it with salad sauce, chilli paste, cilantro, fried garlic and a bit of minced pork. Really a little bit that I almost thought it was some kind of vegan food, oops!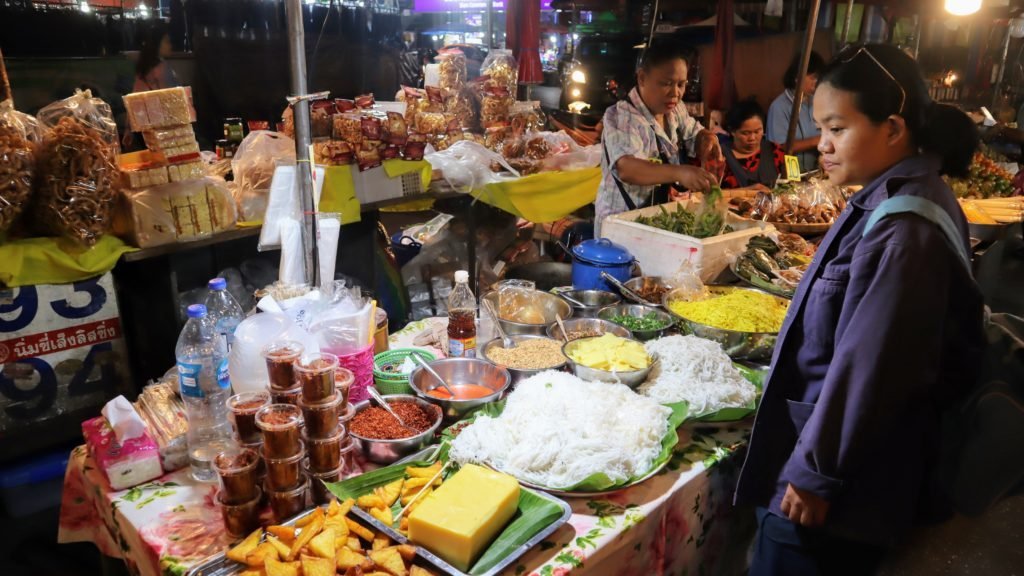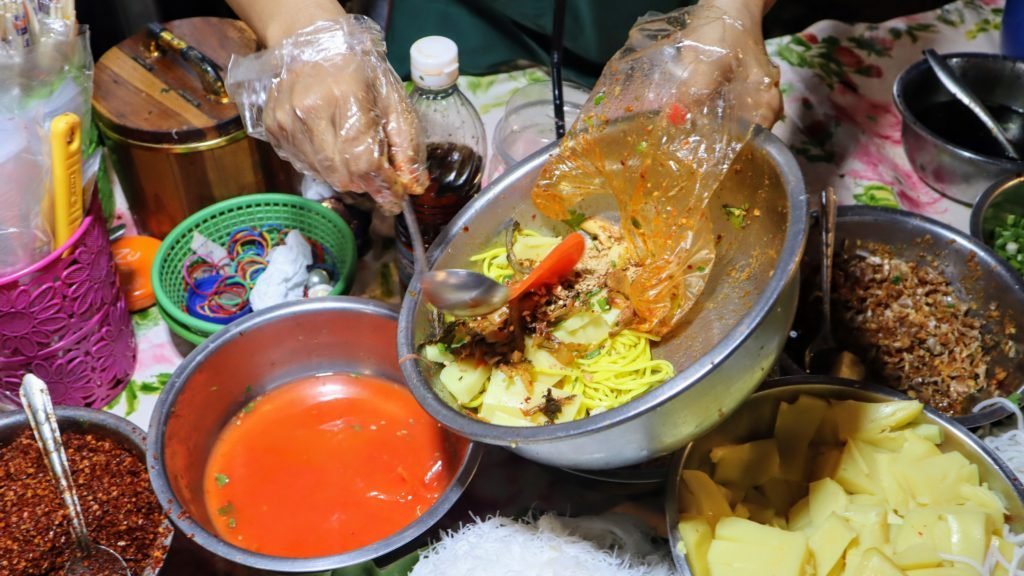 2 of us get slightly different types. Same types of noodles and other ingredients just got dumped into the bowl quickly. The one thing she got that I didn't was that deep fried big tofu hand cut chunk of noodle. There we go, Khaosoi Tai Yai (ข้าวซอยไทใหญ่), Burmese type of noodle salad I would define. 30 THB a bowl and 10 THB for the extra deep fried tofu noodle.
I love the texture of 2 types of noodle I got. It's sweet, sour and spicy as you ask for. Mine was quite spicy as I told her 'Very spicy please'. It's flavourful, though, I don't think it's too nutritious of a dish. Share it as a snack would be more ideal in my opinion.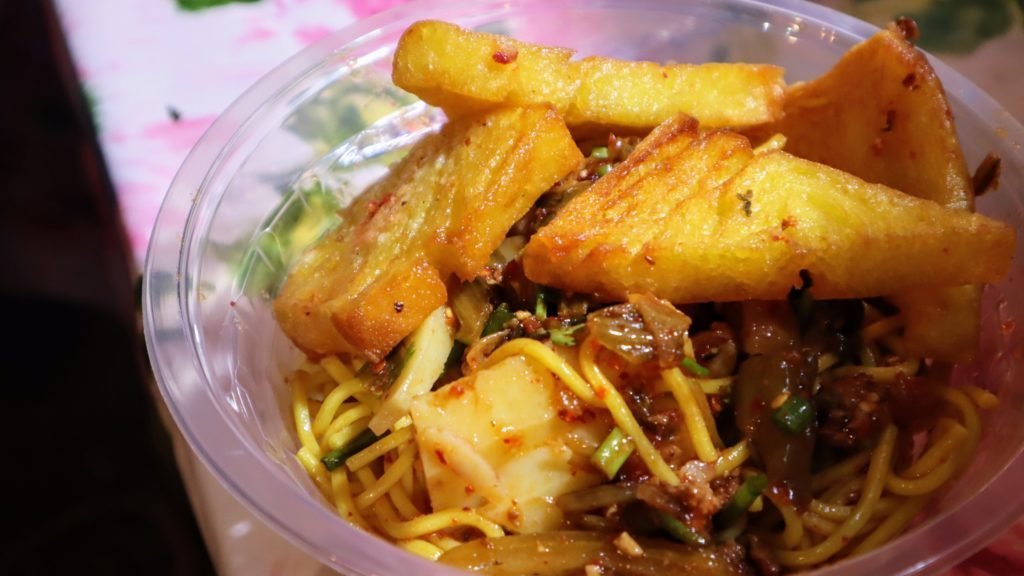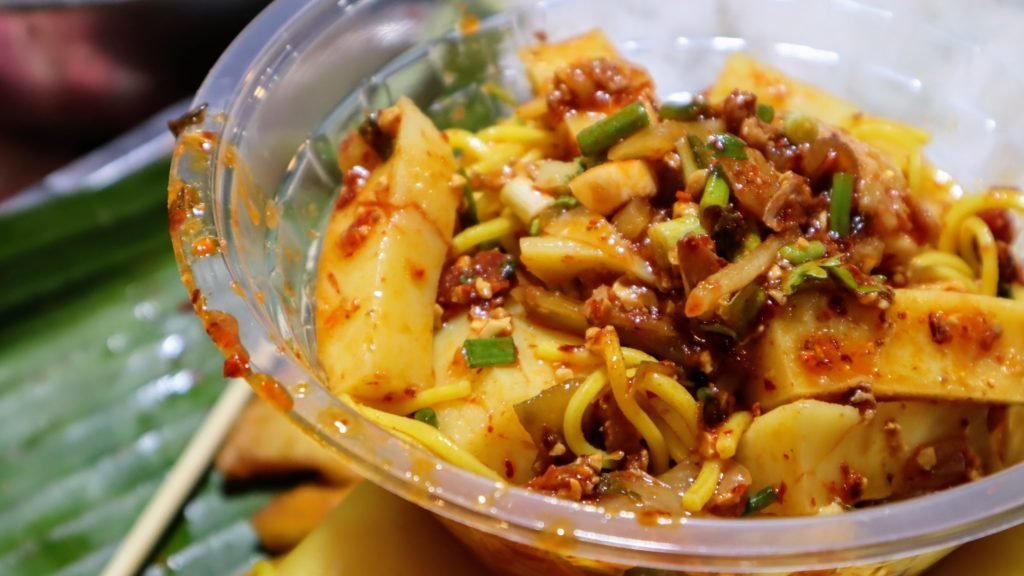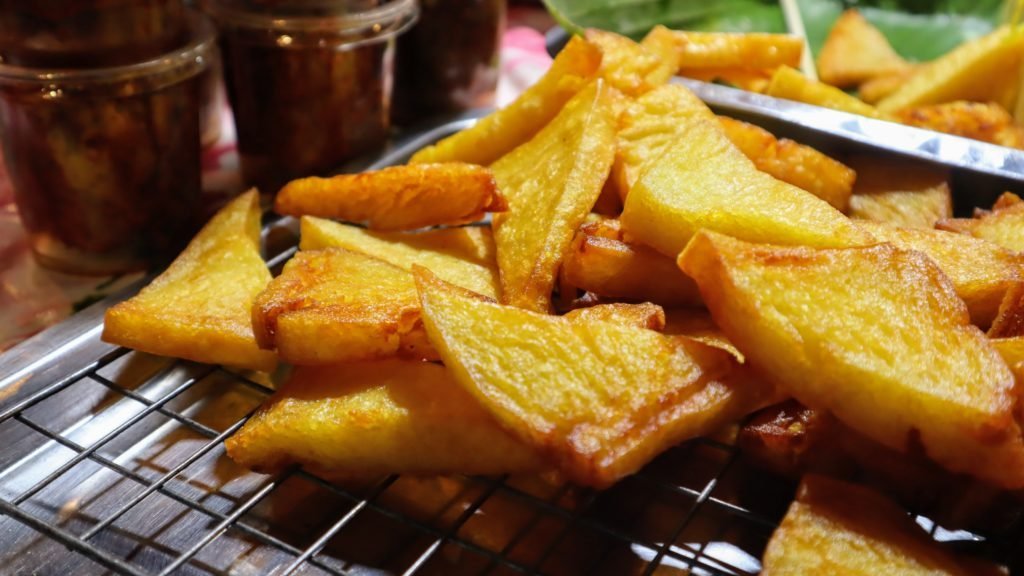 Is Khaosoi Tai Yai a Khaosoi ? It's not Khaosoi as in Northern Thai style flavourful and creamy Khaosoi but more like, Burmese creation kind of spicy noodle salad. Not bad, really. My heart would still be with the regular Khaosoi though.
I think it's rare / weird dish you wouldn't find in a random corner anywhere in Thailand as I myself have never come across one elsewhere in the country. Give it a try if you ever walk past one in Chiang Mai, Thailand or in Myanmar (if they have it there..?) and let me know what you think!
กาดหลวง หรือ กาดวโรรส (Kad Luang / Warorot Market)
Address : 4 ถนน ท่าแพ ซอย 5 Chang Moi Sub-district, Mueang Chiang Mai District, Chiang Mai 50300, Thailand
Not on Steem yet?? Let the ninja gets you a Steem account and start earning crypto!
㋡ Get $55 off your first adventure on Airbnb
㋡ BEST Boba Tea in town [Bangkok].
---
All copy and photos are original content by me.




TO SUPPORT WITH LOVE 💙 PLEASE SUBSCRIBE!!! TO MY SUPER DUPER AWESOME YOUTUBE CHANNEL :)