---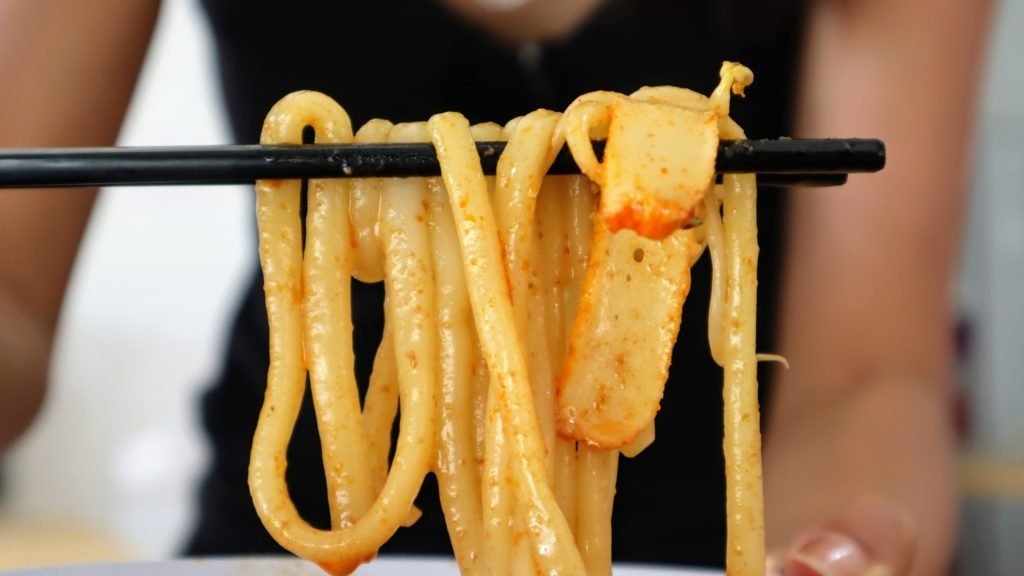 ---
That's not even a click bait. This laksa I have had in Johor Bahru or shortly cutie, JB! Totally one of the best I have tried so far in life. Not that anyone recommended the place, we just randomly found it with instinct as we stayed just right around the corner. So close to this W.W. Laksa House, Johor Bahru. Yes! That's the one. The best Laksa in JB or hey.. The best Laksa #ever.
W.W. Laksa House
The place is just less than 10 minutes walk from Potpourri boutique hotel we're staying at. First thing in the morning, last thing we decided to do while in JB. Best decision yet as we literally found the best laska. Let me know if I say 'Best' too many times. It's just true and I'm excited just sharing the delicious experience with you here :)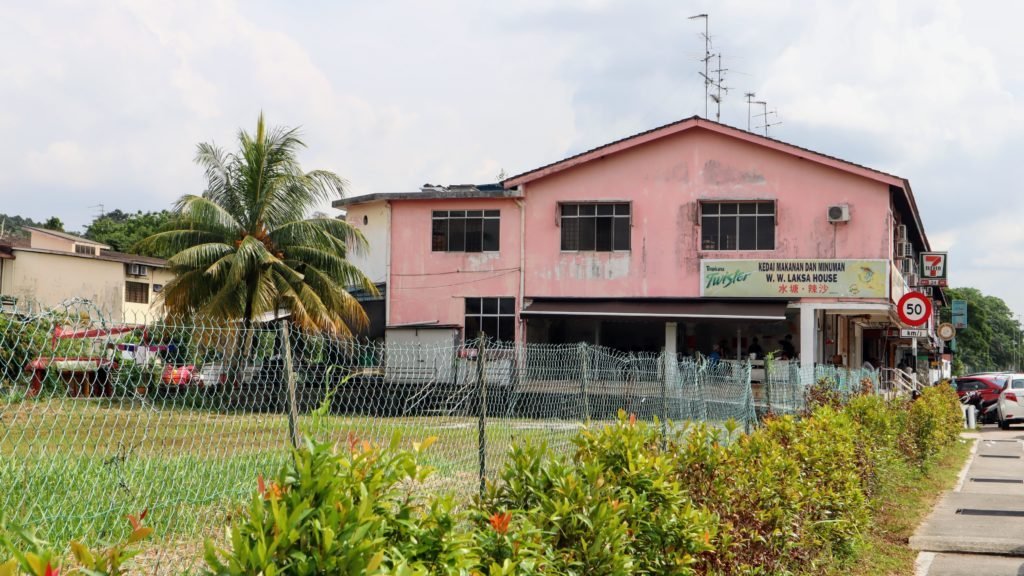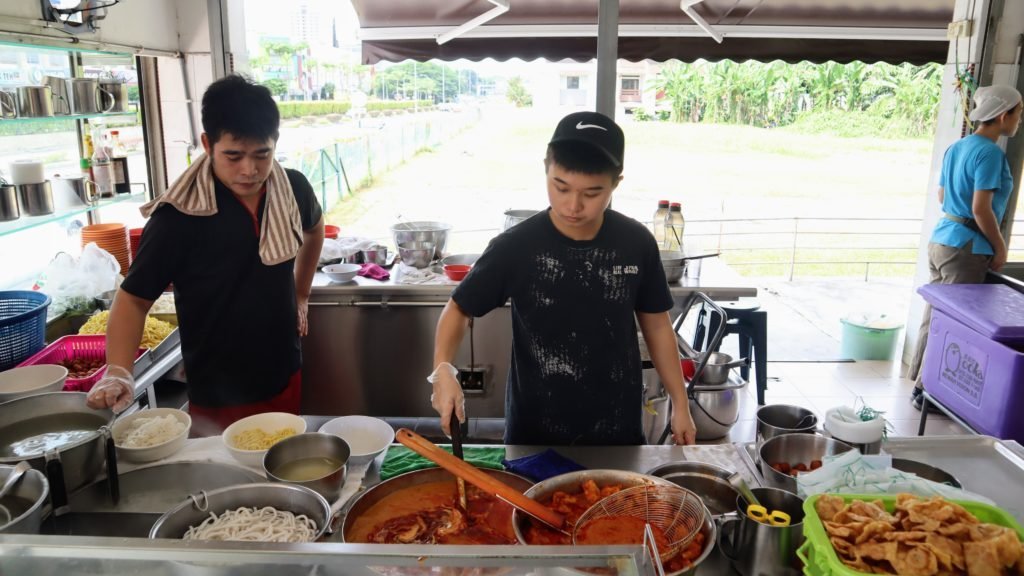 That's the lady who welcome us <3
I thought it's Singaporean Laksa.. ?
First moment stepped into the place, there's this young lady came in and give us such warm welcome. All the people work here are Chinese and yes, this somehow considered a Chinese restaurant according to what a staff at a hotel told me. Thinking to myself.. I thought it's Singaporean Laksa? Well, can't be that surprising. The majority of Singaporean are mostly Chineses, Indians, Malays and yes, it used to be part of Malaysia
Singapore was one of the 14 states of Malaysia from 1963 to 1965. Malaysia was formed on 16 September 1963 in the merger of the Federation of Malaya with the former British colonies of North Borneo, Sarawak and Singapore.
Let's dive into a bowl of the best laksa in JB
We ordered a few things as it's early and we need energy to through the day.. Or they all just smelled so good? ;) The best Laksa, Wonton Mee, Otak Otak, Barley drink and Glass Jelly drink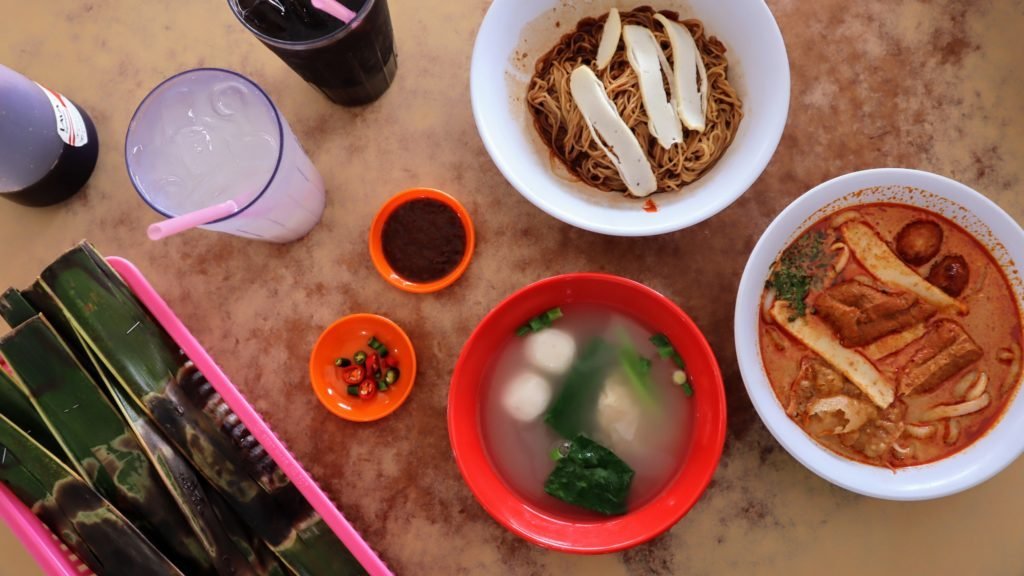 Best Laksa in JB
Spicy noodle soup eranakan cuisine of Southeast Asia some served with seafood, some served with chicken / pork. Tofu, cockles and fish cake are what make it the perfect bowl.. because I love them!
As its name is W.W. Laksa House, ordering Laksa just couldn't go wrong so we sure did. The young lady recommend we got this exact type of noodle. They have quite a few. This one seems thick and firm.
Not to exaggerate, the curry soup is so flavourful. Compared to the one we had at Jalan Besar, Singapore, that was literally water. The noodle is just hard to beat. The firm texture of that thick rice noodle goes so well with the intense taste.
This is a fun one. They served a small bowl of chilli sauce along with the laksa. Either to dump it into the bowl or just have it as a dipping sauce.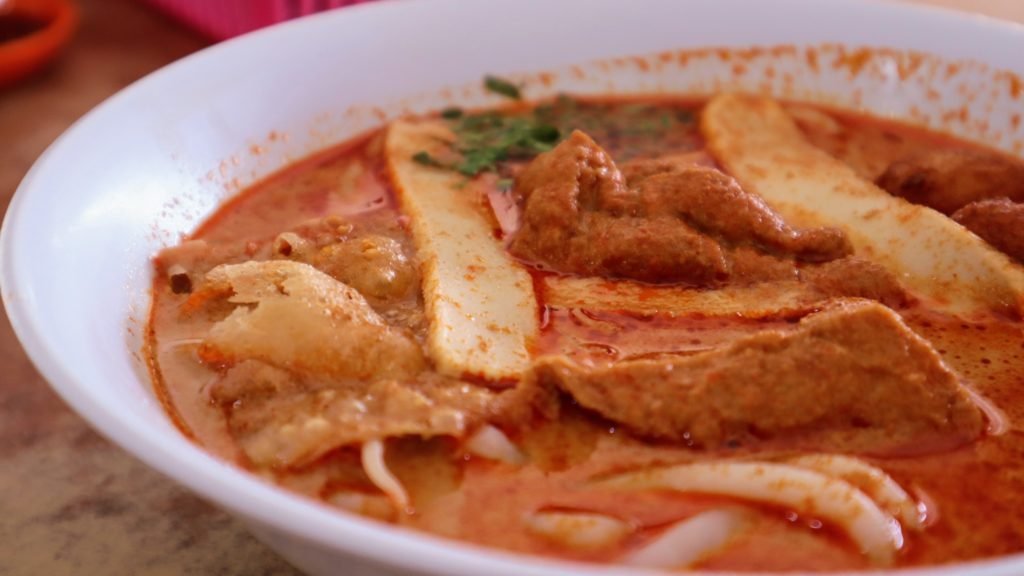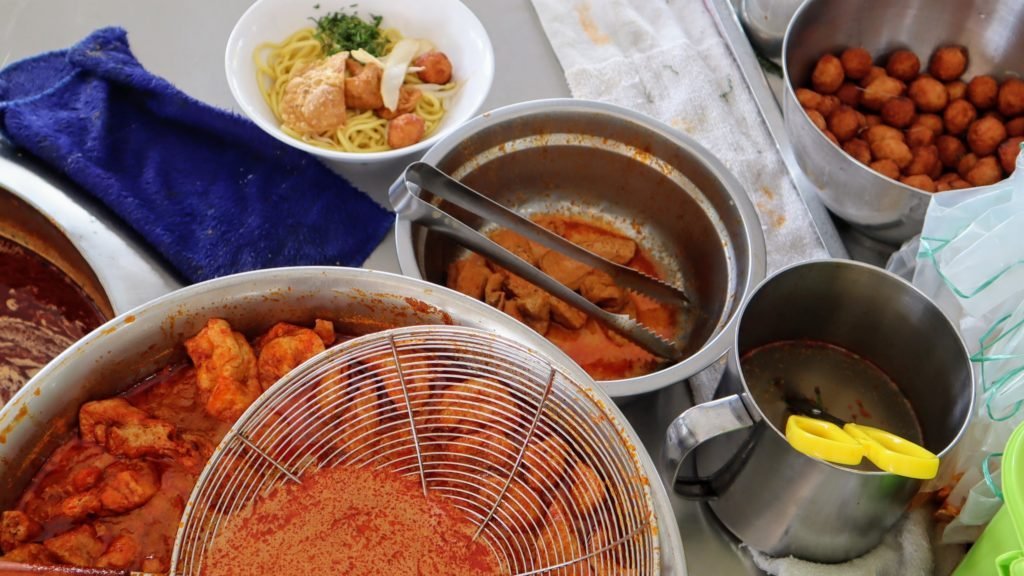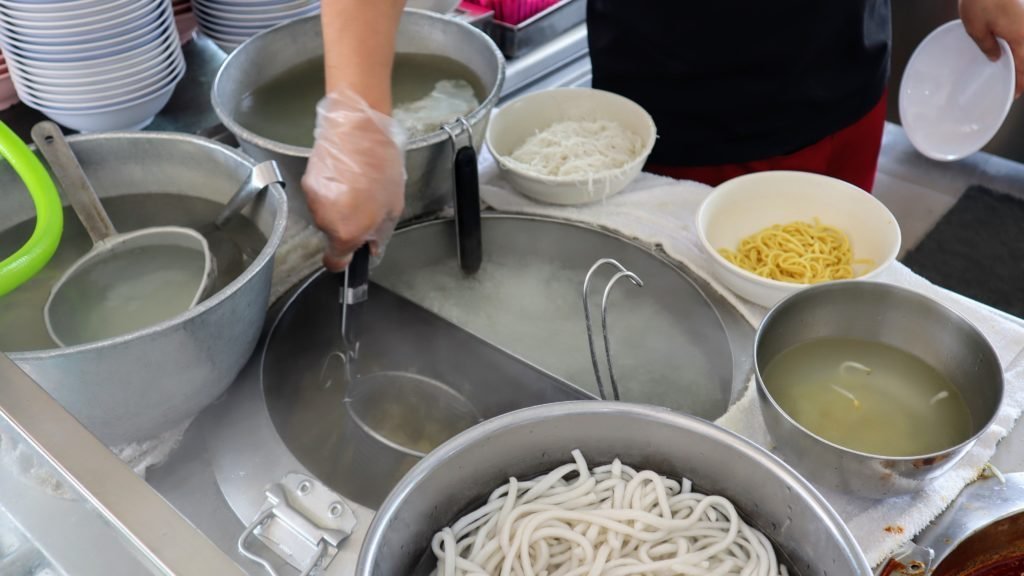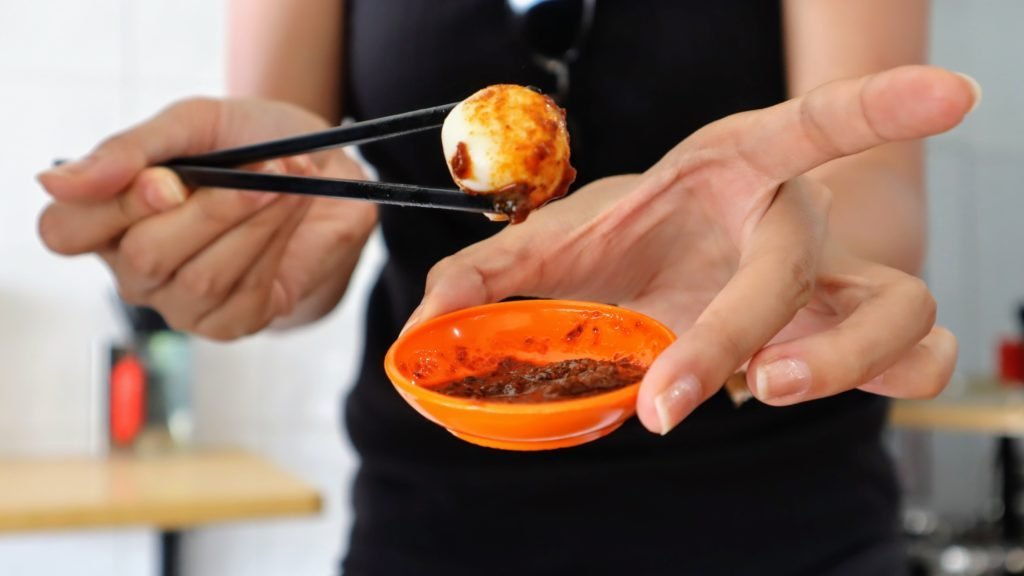 By far, I have been having so much laksa at places both on this trip and in general. I can't tell you enough, this is the one I like the most. We also got another one of it. Just couldn't resist. We don't go to JB often, do we?
One thing I regret, we should have gone earlier. At the time we arrived, they already ran out of cockles. The secret you should know, it makes your laksa a bit fishier. For Asians, that's a good thing :P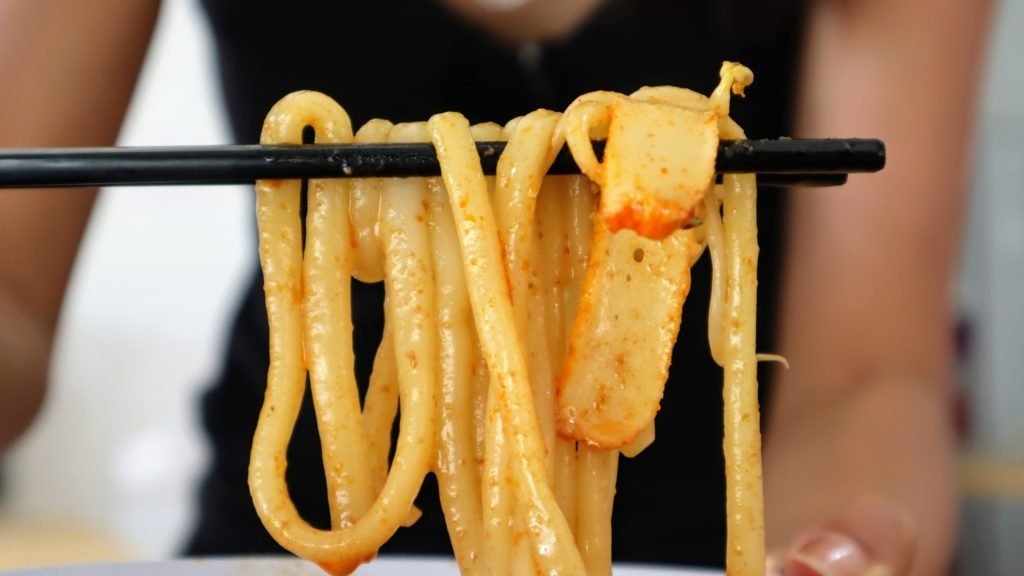 Wonton Mee
Wonton mee / Wonton noodles is a Cantonese noodle dish. Egg noodle in a black soy sauce topped with a few pieces of meet and very not much cilantro... Typical.
The young lady first recommended we ordered something other than just their delicious Laksa so we could try some varieties. 'What about wonton mee?' she suggested. I did give it a try.
It came with a bowl of soup with a few fish balls, and wontons. It's just like any other normal wonton mee I had tried elsewhere. Nothing special. The wontons were nice. Heavy load of meat which we all love.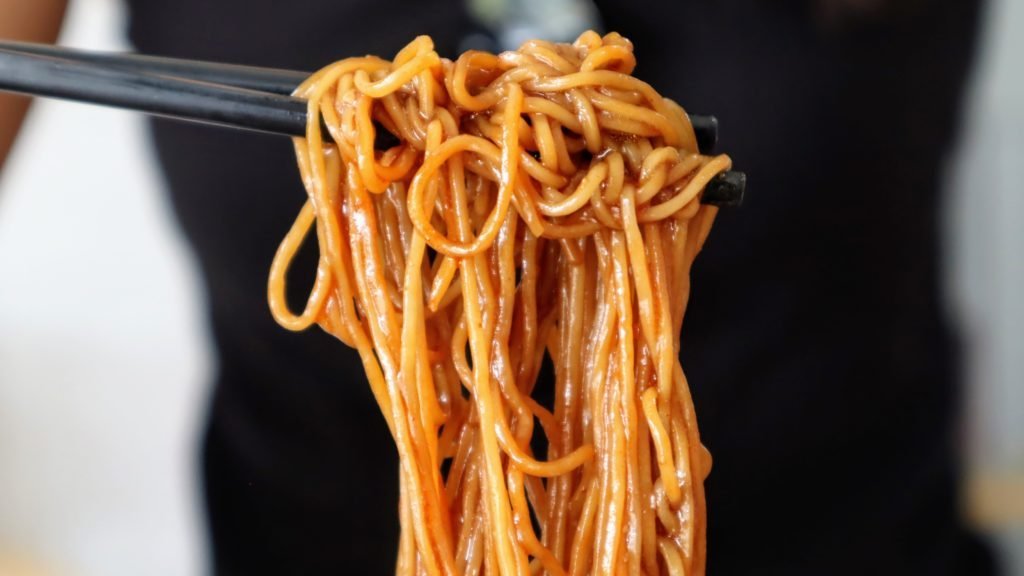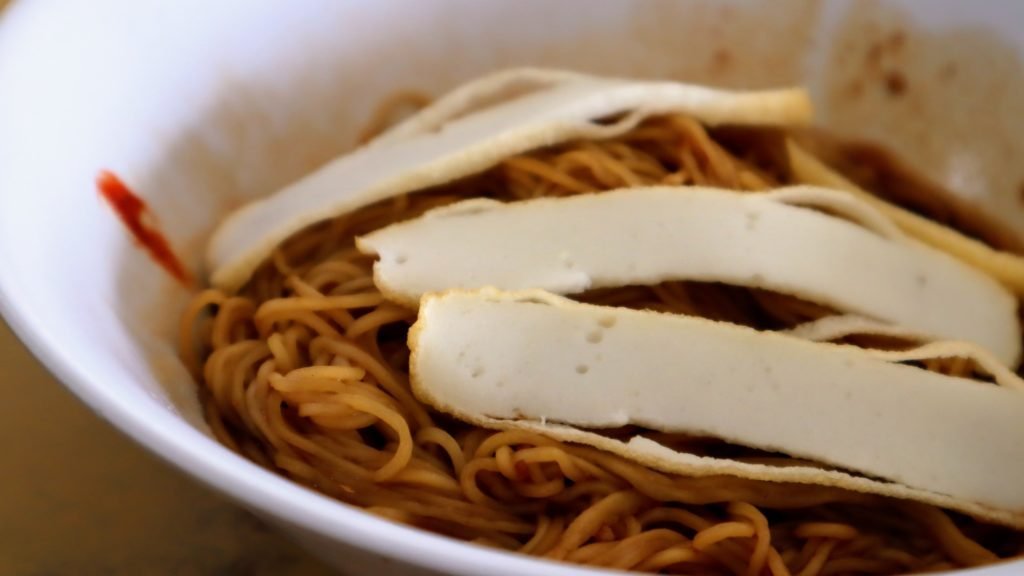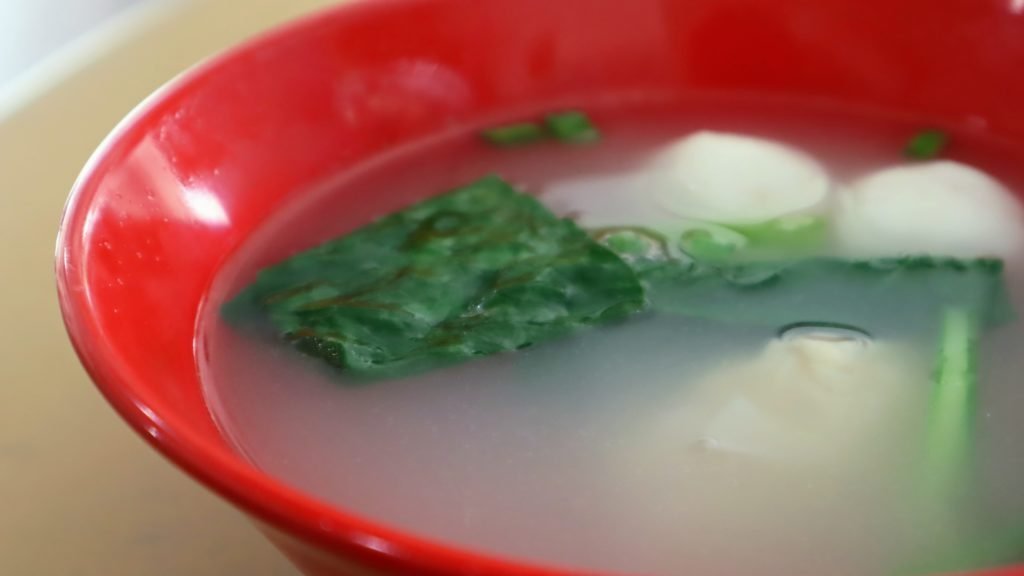 Otak Otak
Otak-otak is a grilled fish cake made of ground fish meat mixed with tapioca starch and spices
First time ever in my life trying this. This totally remind me of something we have in Thailand called 'Ho Mok'. I mean, it's like exactly same thing.. I guess it's not my first time having it then?
Here at W.W. Laksa House make them so flavourful. They grilled it just right in front of the place. This could totally be a great appetiser or snack. A bit spicy for me but maybe for some of you would say 'Very spicy'. I also love this one!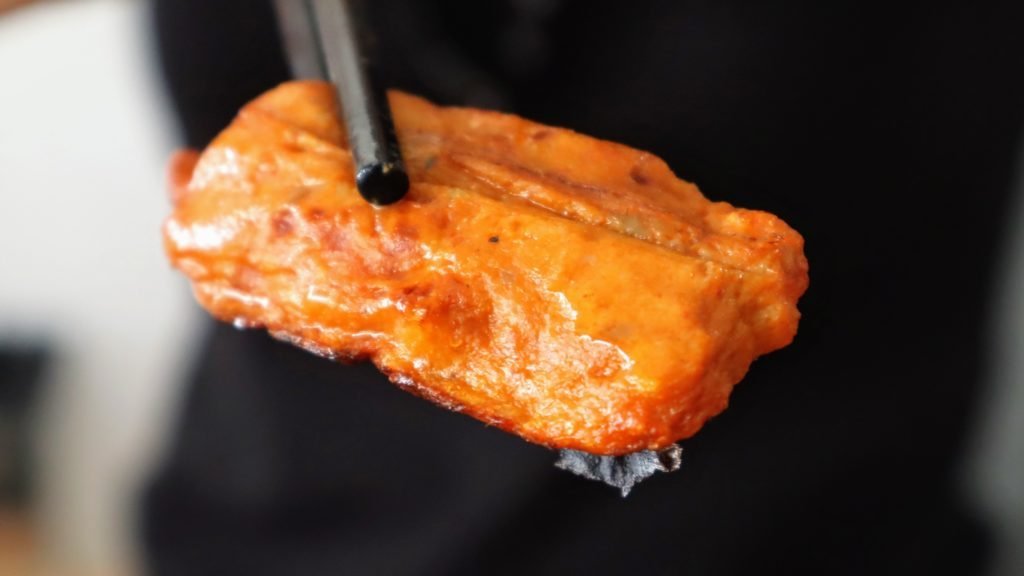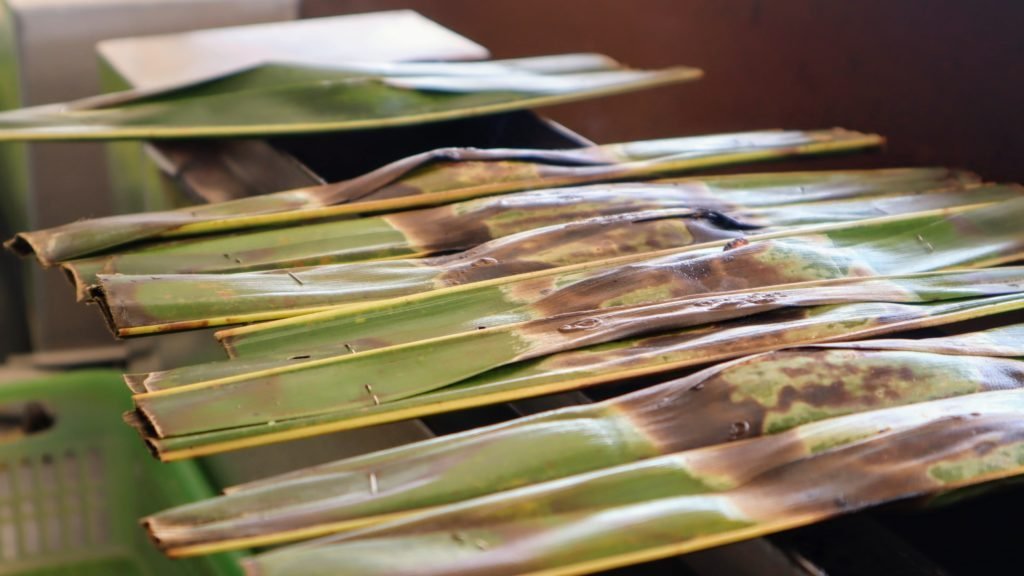 Barley drink and glass jelly drink
Really nothing so special about these two. It's so nice to just have some cold drinks to cool you down after / during eating a hot flavour food in hot days. Refreshingly sweet!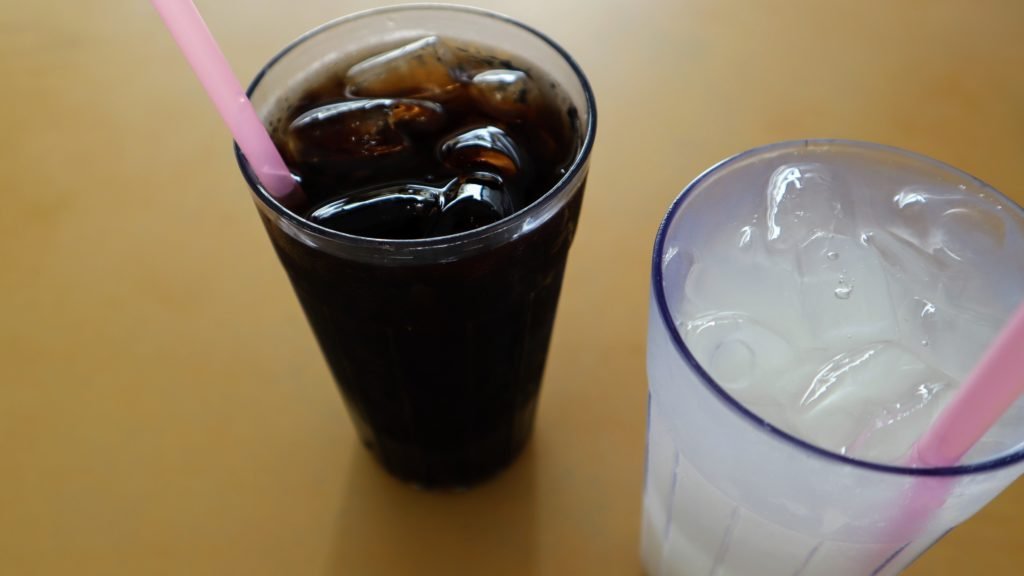 Again, this is totally one of the best laksa in JB as really, it's the best one so far I have ever had. Not just in Johor Bahru but my whole entire Laksa life. Believe me, I have tried sooooo much laksa. I'm a Laksa fan! and I'm telling you this one is just super duper.
For sure visit the place if you're ever in JB. If not, maybe try making it at home? :)
W.W. Laksa House | Best laksa in JB !
Address : 36A& 36A1, Jalan Kolam Ayer, Taman Kolam Air, 80200 Johor Bahru, Johor, Malaysia
Tel : +60 12-727 3755
Official Facebook Page : https://www.facebook.com/officialwwlaksahouse
Not on Steem yet?? Let the ninja gets you a Steem account and start earning crypto!
㋡ Earn free crypto : https://www.waybeyondpadthai.com/free-crypto
㋡ Get $55 off your first adventure! on Airbnb
---
All copy and photos are original content by me.




TO SUPPORT WITH LOVE 💙 PLEASE SUBSCRIBE!!! TO MY SUPER DUPER AWESOME YOUTUBE CHANNEL :)