Thick patties with unlimited homemade pickle. Cold draft beer that served with free fries. Oh my, oh my!!! That's why I love the place so much. It's a real burger. Oops! .. No more spoiling. Let's dig deep!
Tastes super, because it is!
Bite into any Super Duper burger, and taste the difference. Our burgers, fries, and shakes are made with the finest, freshest ingredients available. - Super Duper Burgers -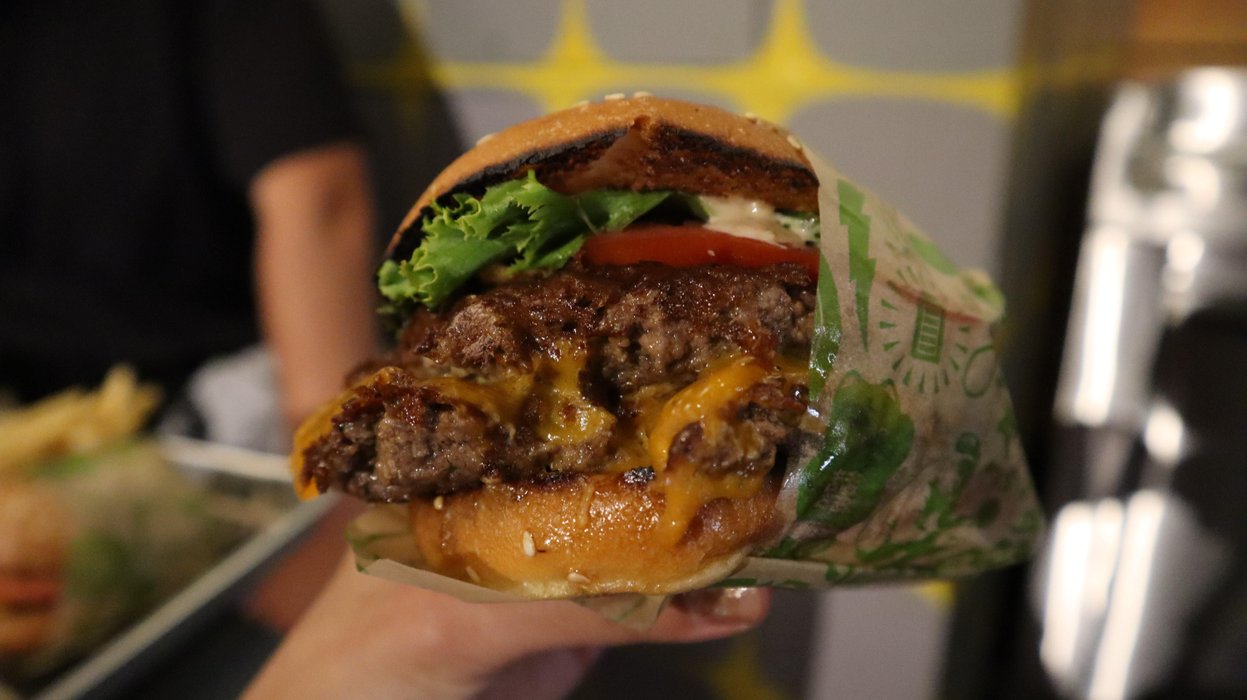 Just watching this video, you could smell the burgers!
San Francisco based burger
I found this burger chain a few years back when I lived in San Francisco. You just couldn't miss it as one of the locations is on Market st., one of the busiest street in the city! Also, the bright orange color and their simply cute sign is just so catchy.
I found out later it's a trap! You could never get out of it freely when you get to know the place and have a chance to try their food!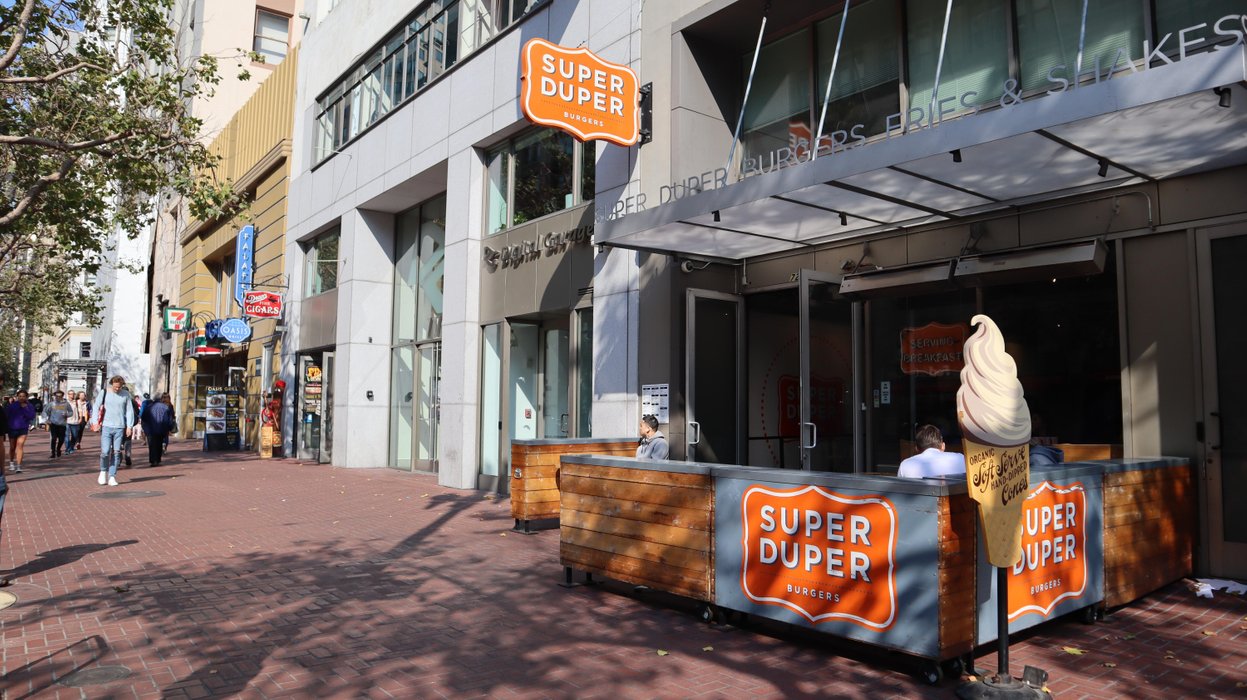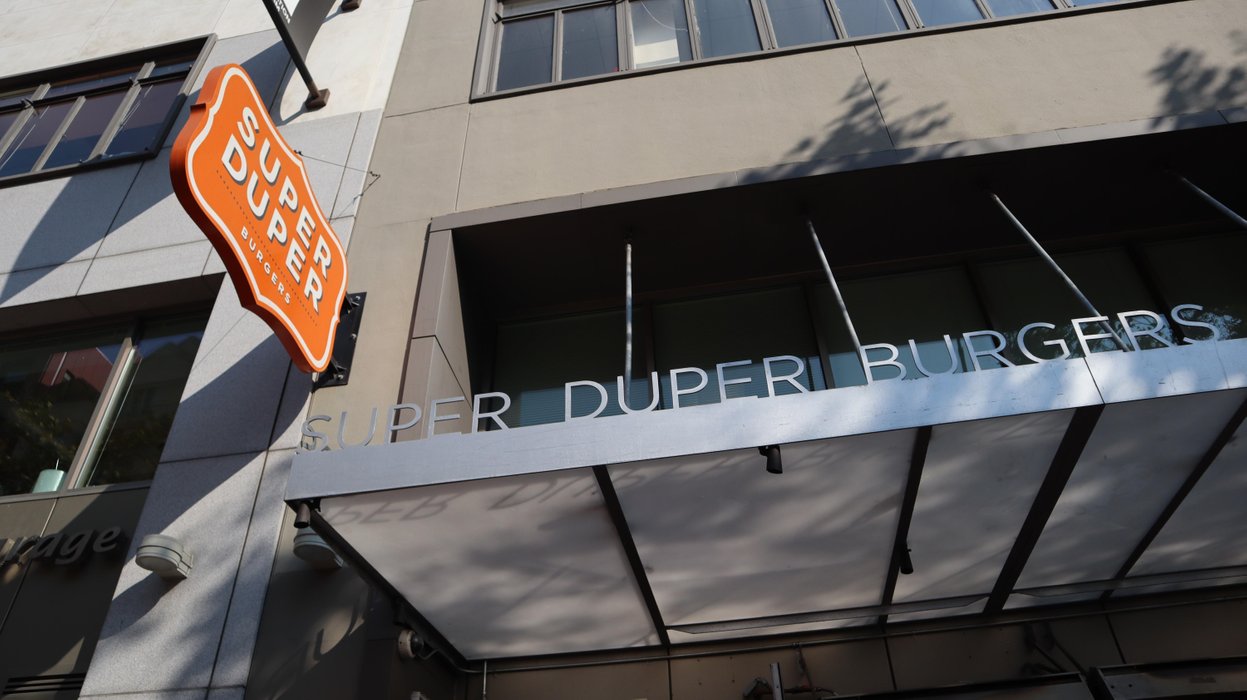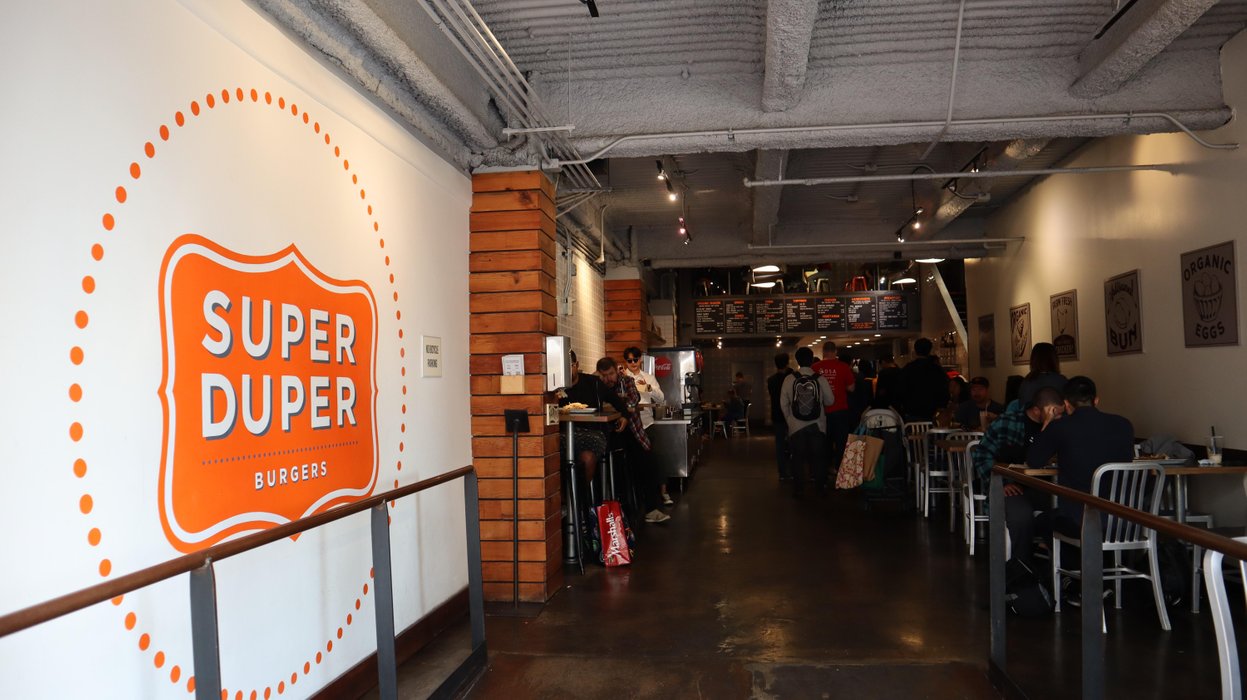 Not a slogan, a promise!
They say it clearly that what they say is not only a slogan so whatever you see on the wall, I believe it's a promise!
Happy vegetarian fed cow that's ground daily
Organic eggs
Artisanal buns
Farm fresh, free range chicken
Organic ice-cream from family owned farm
No trash can! All compostable!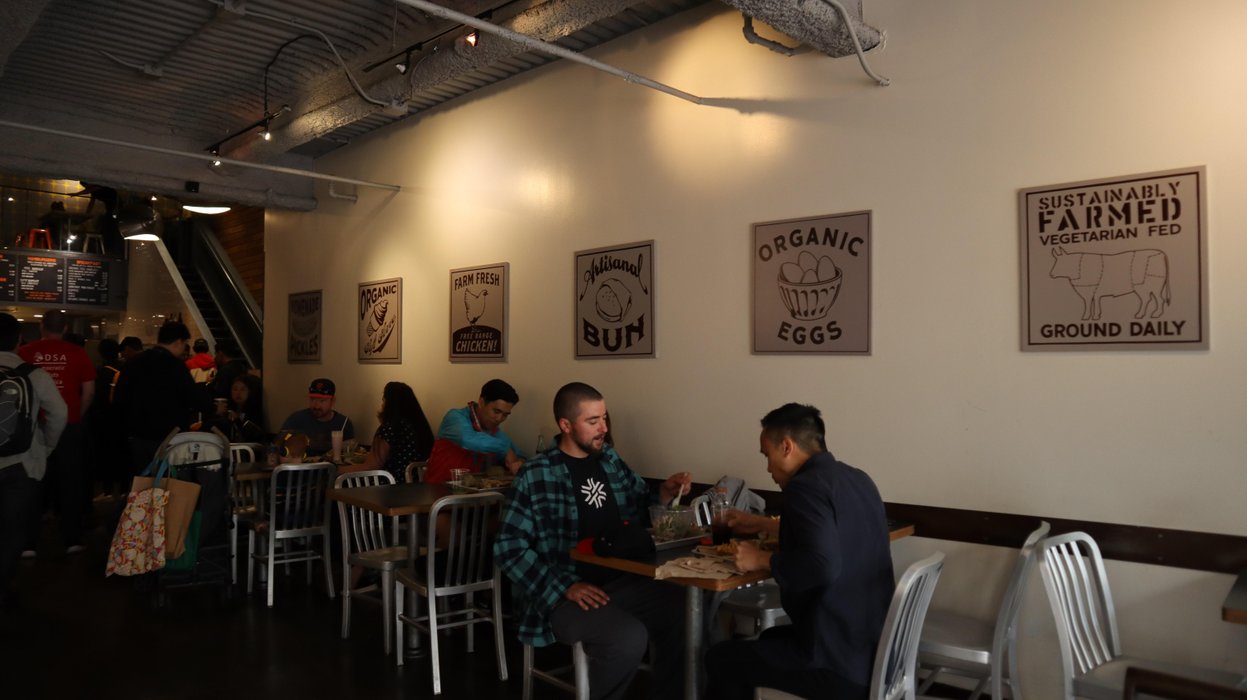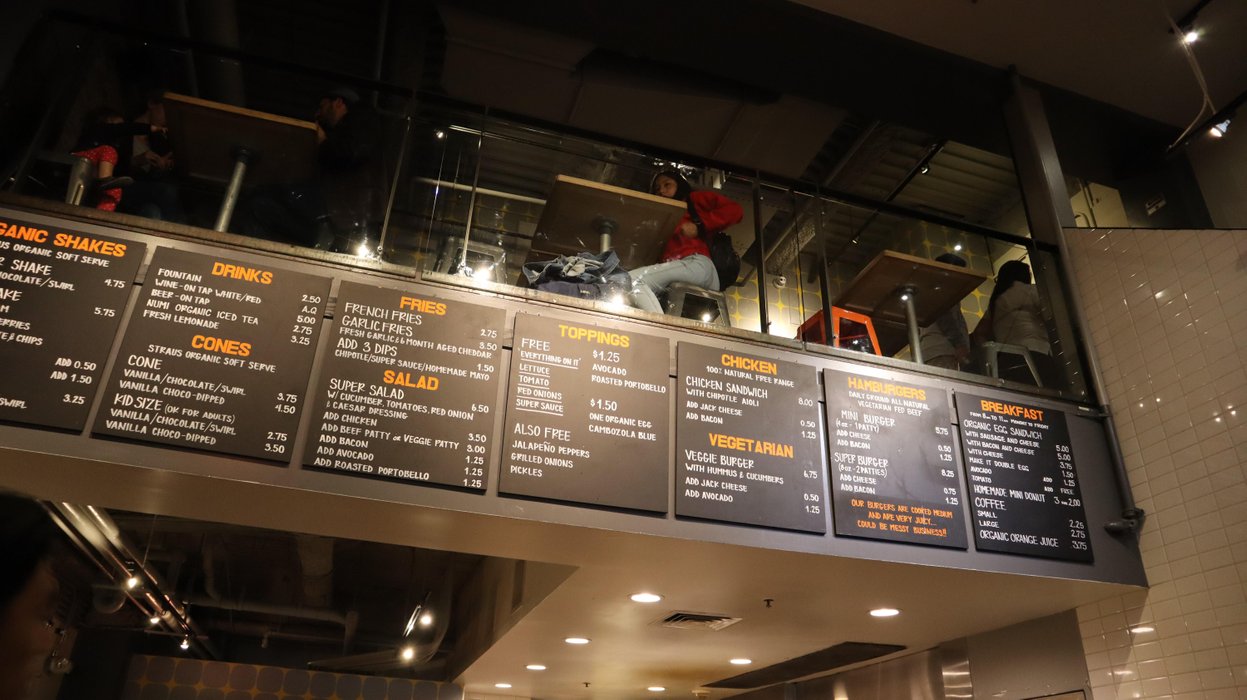 All the branches (At least, the ones I have been to) have more than a level so there's either 2nd floor or basement. The decoration of all the locations are also simple but pretty. This time we chose the 2nd floor!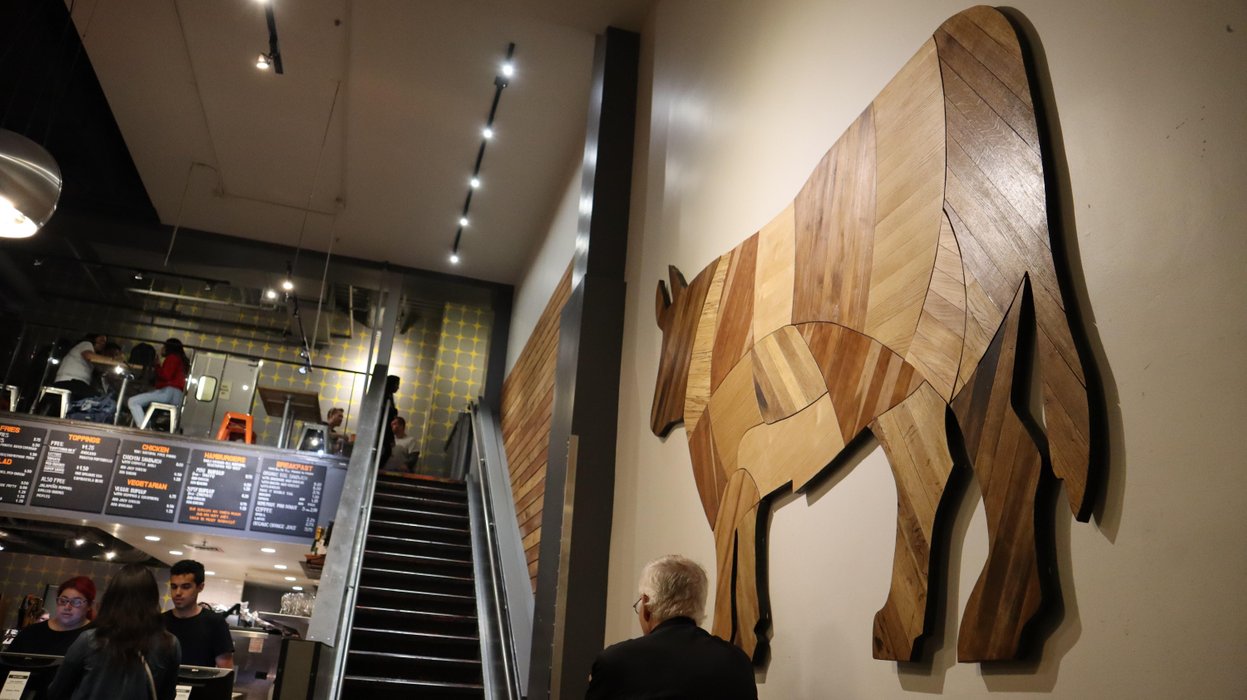 Just the second I hit the 2nd floor, I saw this on the wall and I just loved it! All their packaging is 100% compostable.. Hey! I just repeat what the sign said LOL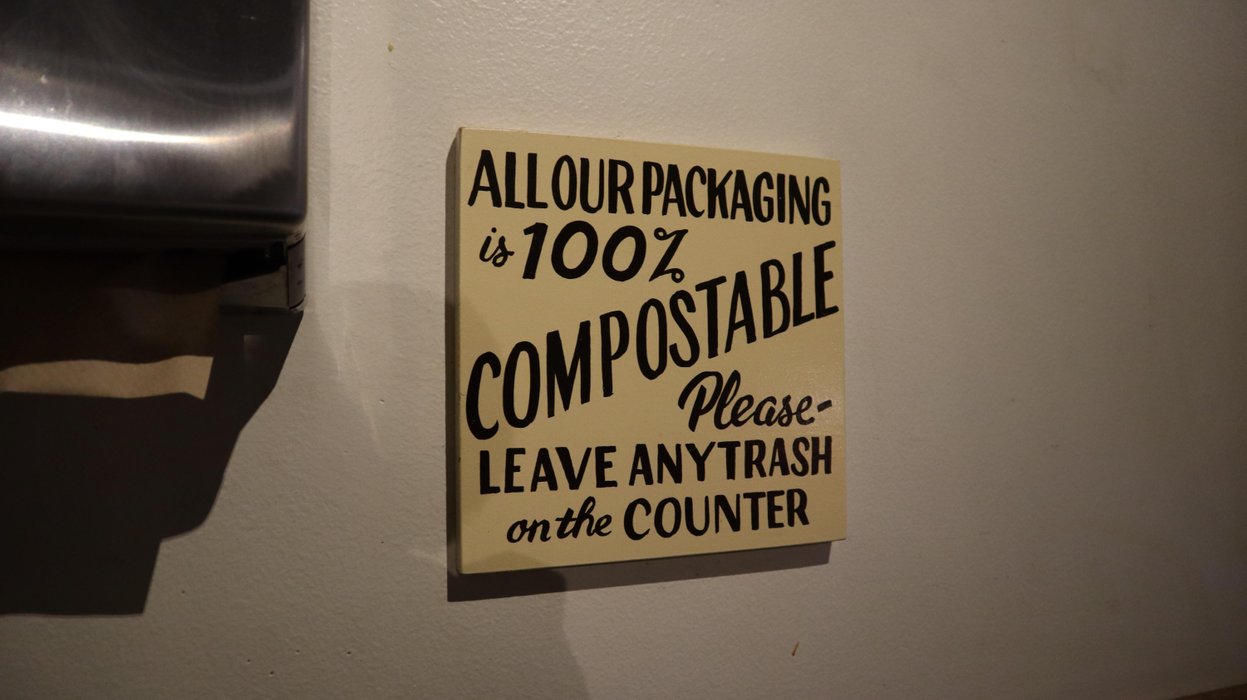 Say cheese!!
Yes, you have to say it! It's not already on the burgers. It's an add-on ;)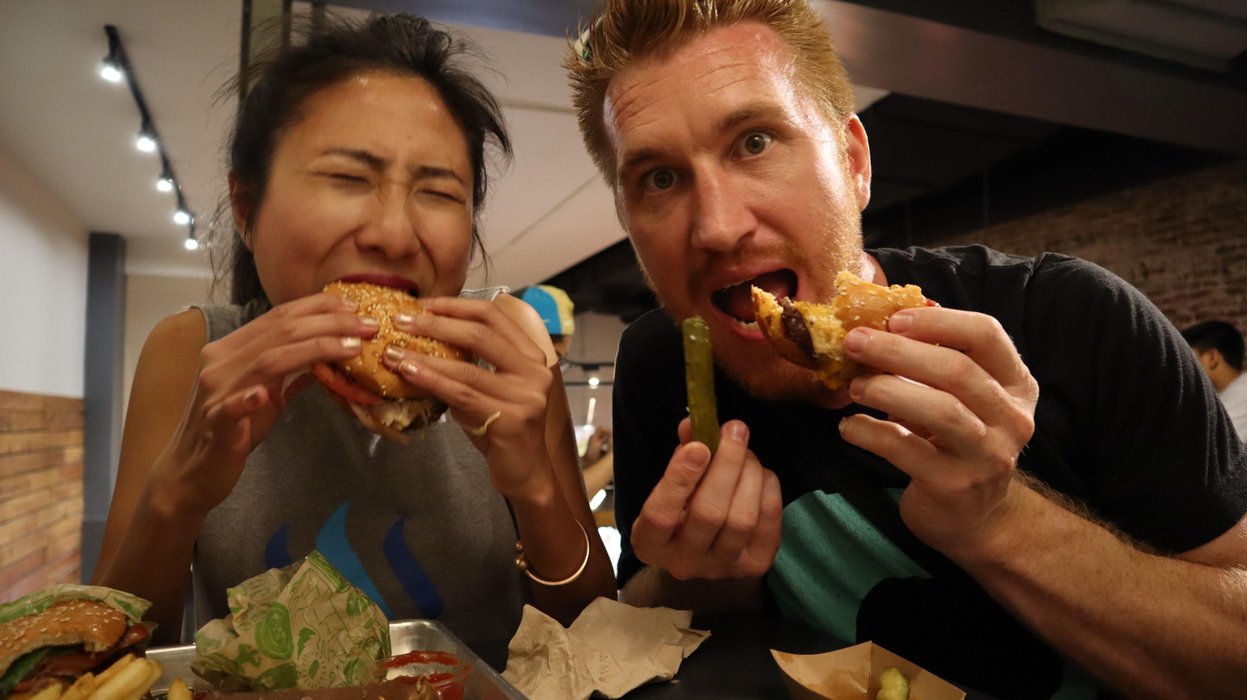 Burgers
Oh my! Unlike a lot of other fast food chain, it's a real burger! It's a real super duper burger and what make it to be one?
Patties : The thick juicy patties - They only do 'medium'
Buns : The artisanal buns made by locals - I can't really tell the difference but oh man, everything combined, it's just good!
We ordered both super burger (Double patties) and mini burger (with one patty). No, the mini burger is not that mini. It filled me, the 95lb girl :D
Look at it, just have a look at it. Now I want one myself !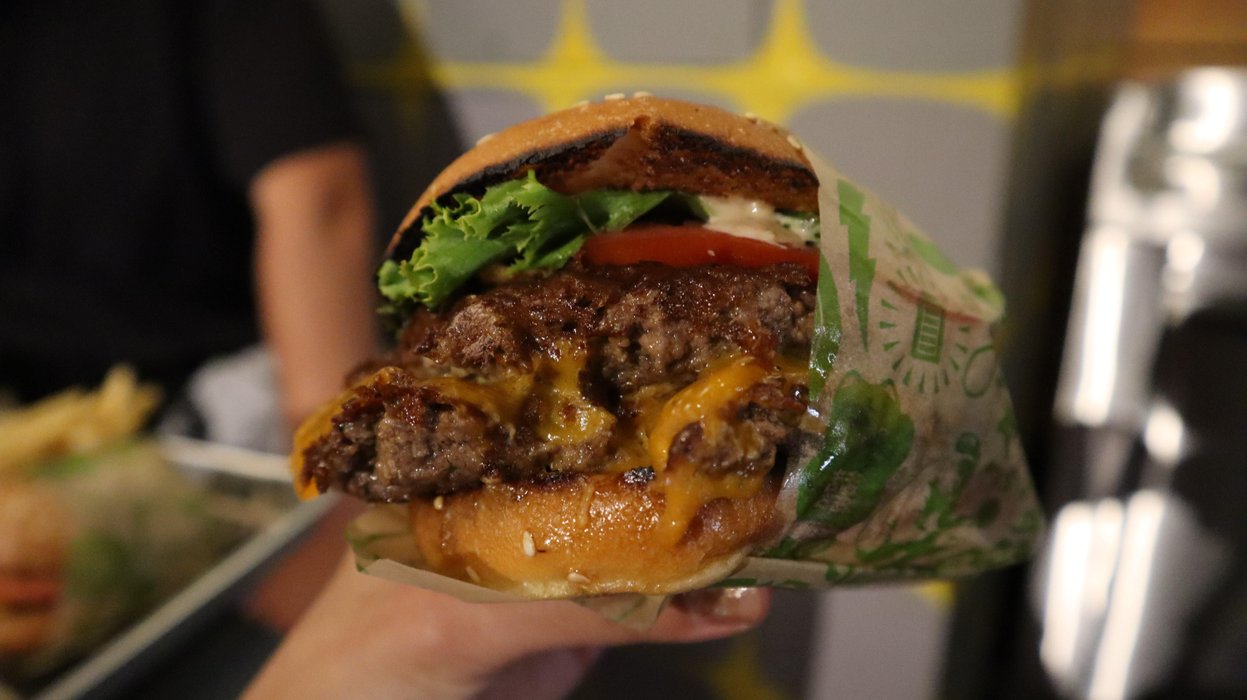 Unlimited house-made pickles
Best thing about super duper burgers that you just can't ignore, their yummy pickles and not just that, it's house made! I love the crispiness and how intensive the flavor is. It's unlimited and free! Life couldn't be better!
I am drooling writing this part LOLOL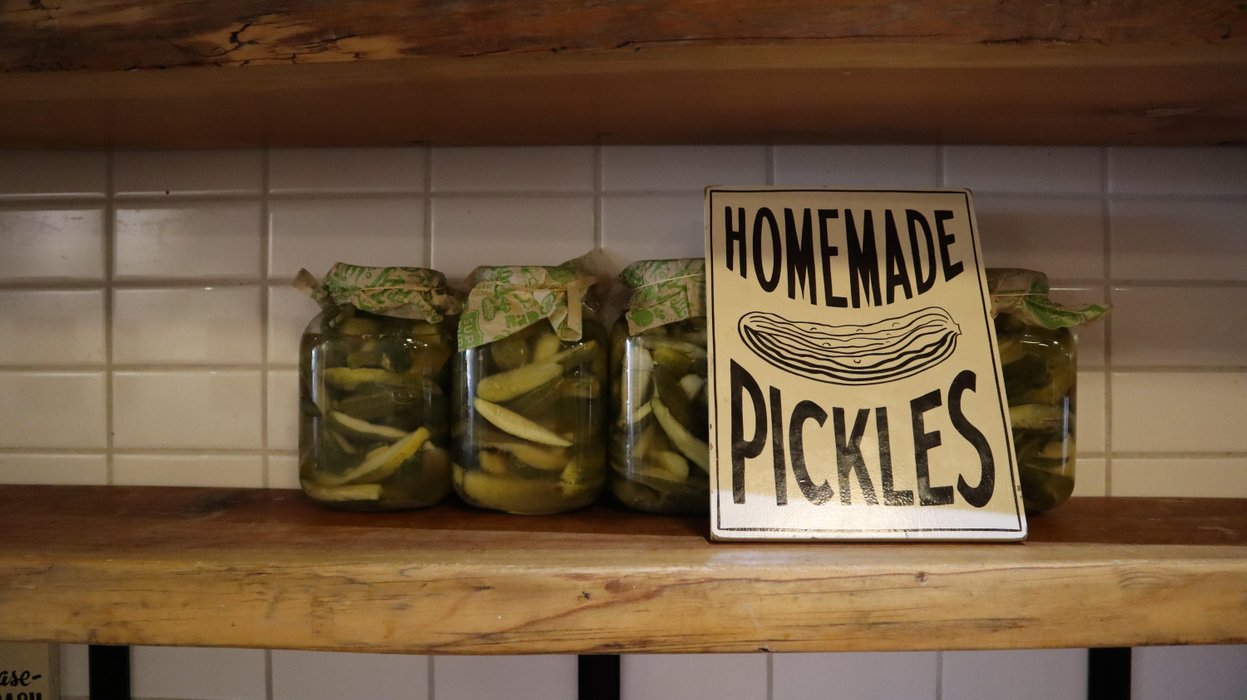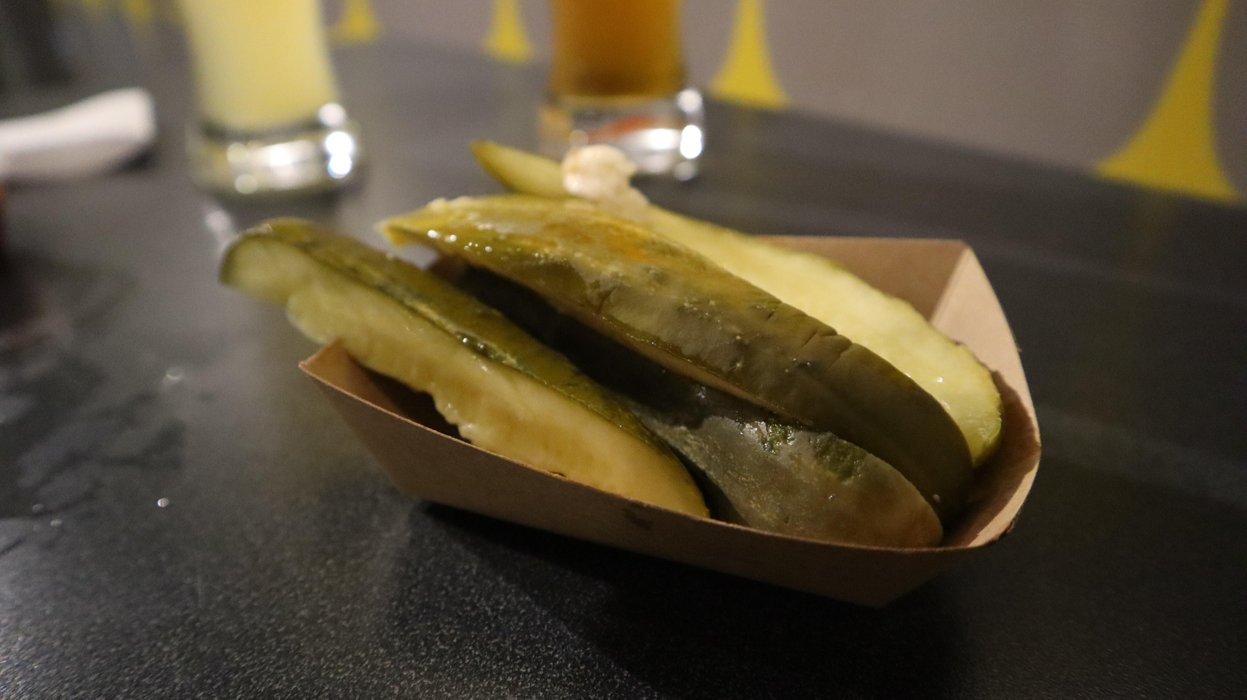 Fries
We ordered both regular and garlic fries. I personally love the garlic fries better as I love how it looks and yes, the cheese and every thing on it. Smells so good and tastes so great!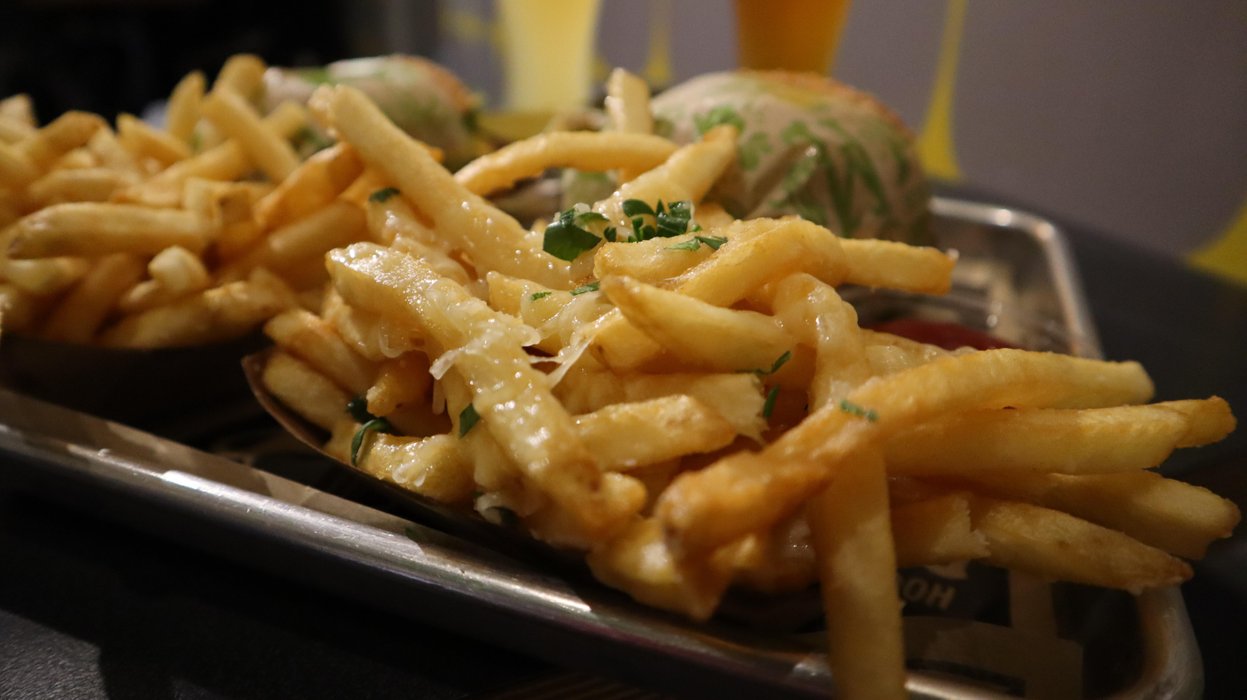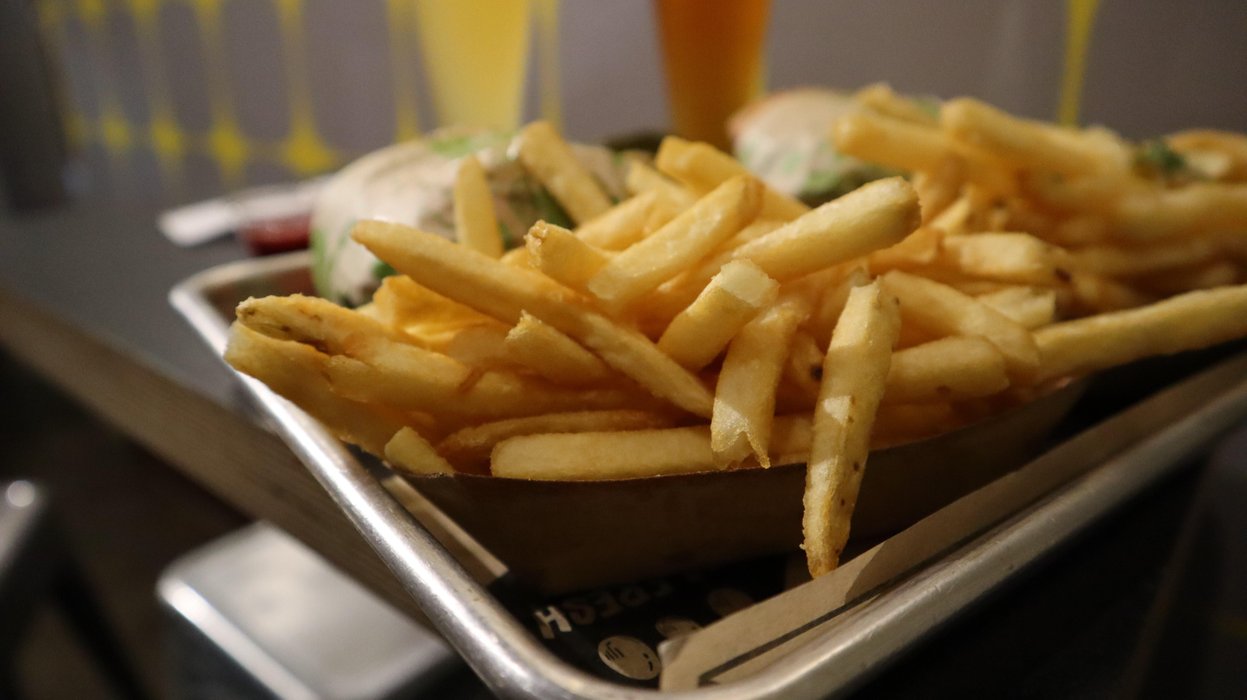 Draft beer
Oh! Let me tell you about the special : Monday to Thursday 4-6 pm. Free fries with any of the beer ordered. What a deal, ain't it? So instead of their milk shake made with organic cream, I got the draft beer instead hahaha LOL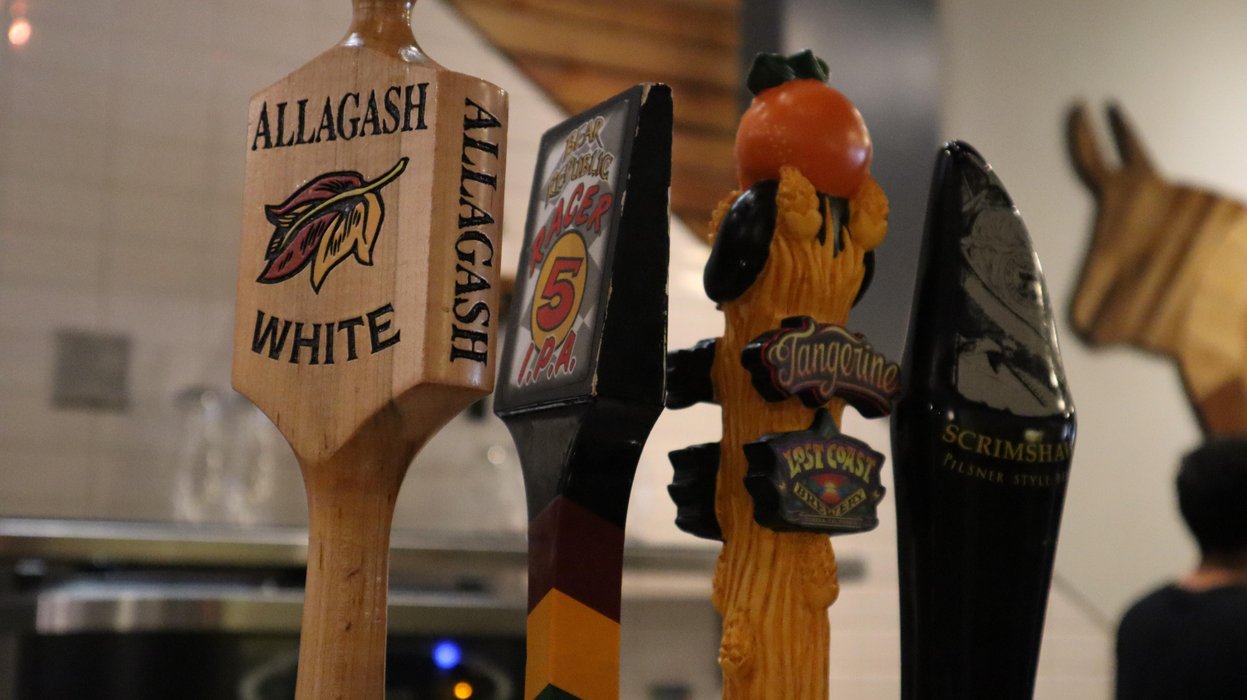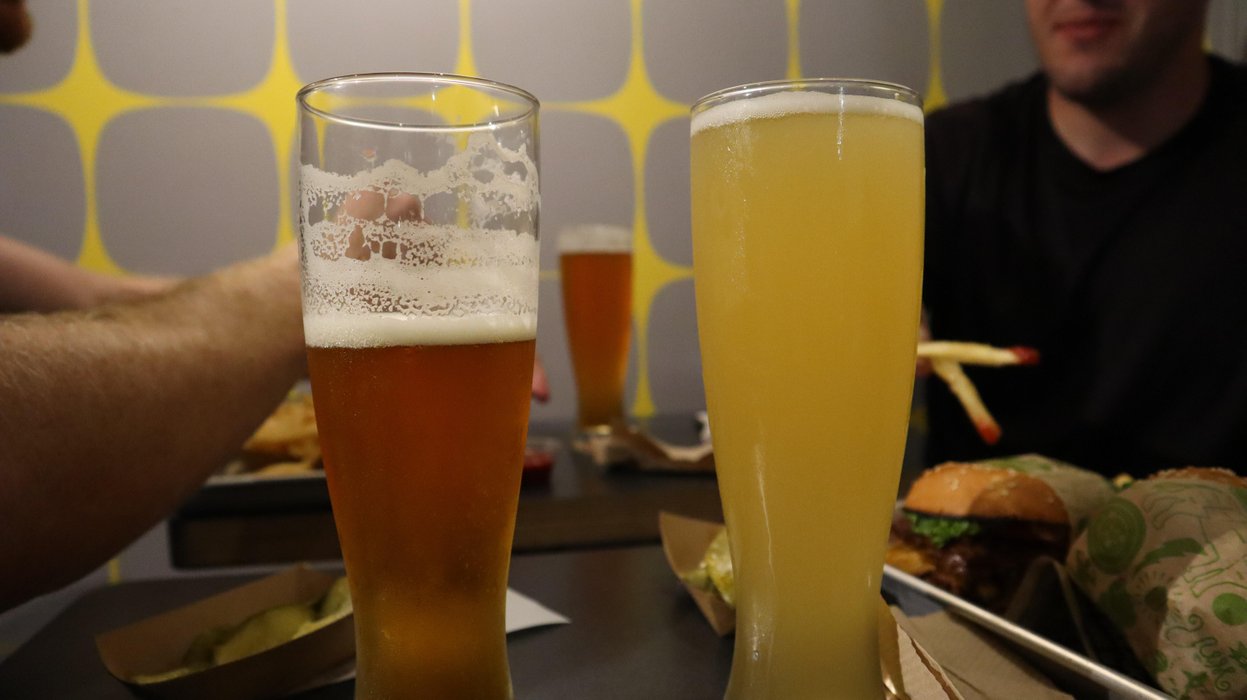 Looks too good to be a $3 burger!!
On their site said 'Burger shouldn't cost $3' and I somehow agree.
So no, it's not $3 ! All in front of you for $28 !! Not too bad, ain't it? Because I am so willing to pay a bit more for it considering the quality.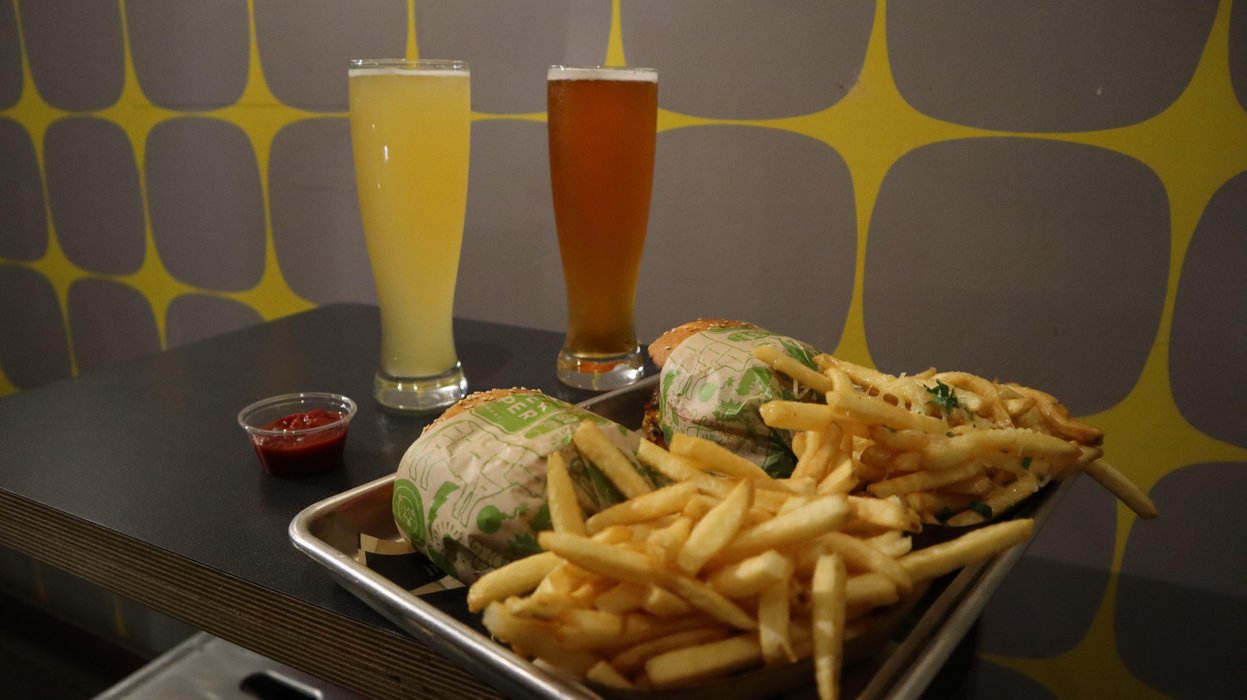 It's Super Duper!
The crew that went for this delicious goodness together. Not just me, but they both also agree that the food here's sooooo good and yes, one more time, unlinited free pickles! Haaa! Hello there, only at 'Super Duper Burger!'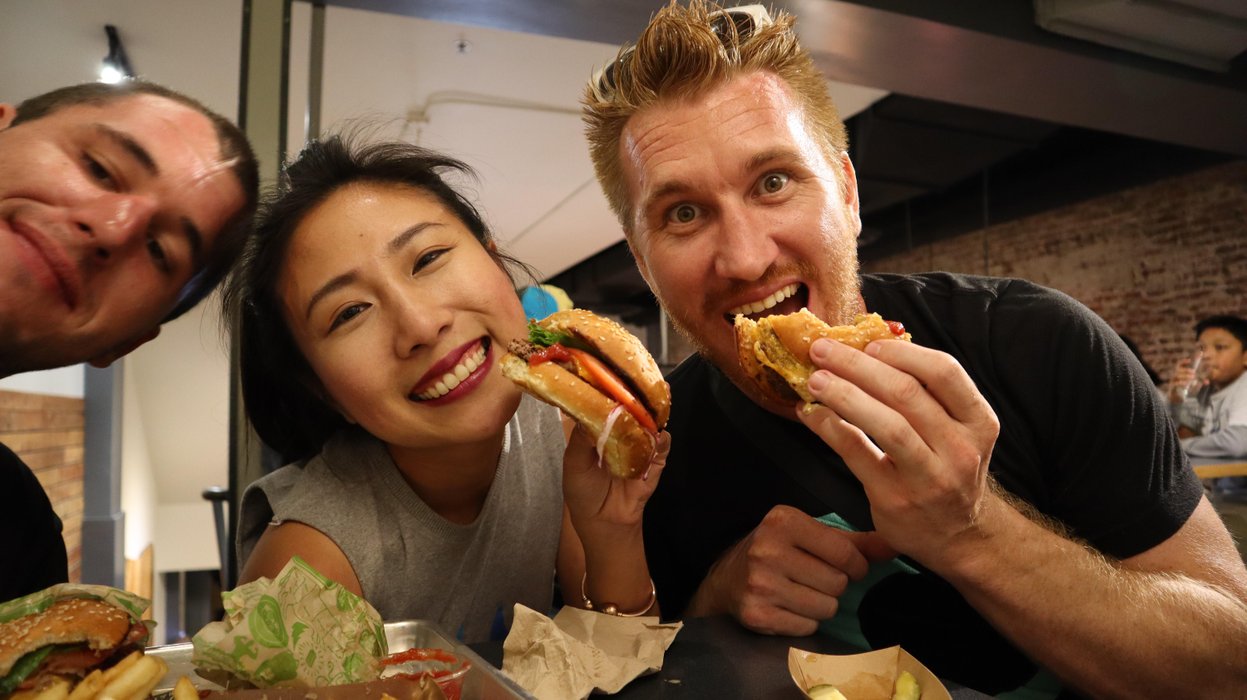 Do visit Super Duper!
- Do visit their official site
http://www.superduperburgers.com/ if you're interested at least a little bit in their brand. I found it so enjoyable just to read or even skim through :)
- Do visit their brances
I don't know the right way to really get you to visit but believe me! You wouldn't regret if you love burgers. It's probably one of the best fast food chains I have visited and I am so obsessed with it. Yeah, I know you can tell LOL
Oh! now you know, @chefsteve @mamalikh13 ;)


Lots of lots of love,
Mo ❤


https://steemit.com/@waybeyondpadthai
https://www.waybeyondpadthai.com



We would love to talk to you ! Come say Hi ! on
Fundition Discord server
|
eSteem Discord server
@waybeyondpadthai on Steemit | Fundition Angel
Join a community where you could spread the love**







---
FOUND THIS POST GREASY, FAT BUT YUMM!?
RESTEEEEEM!!!! XOXO