The city I used to live..
When I was a kid.. (elementary school - highschool and all that), I live it the city called 'Saraburi' in Thailand. Totally not the famous city for foreign tourists to go visit at all, I believe. I have not seen one foreigner so far. At one of the markets, 'Phra Phutthabat', There's this toast wheeled vendor selling a few types of toast and bread.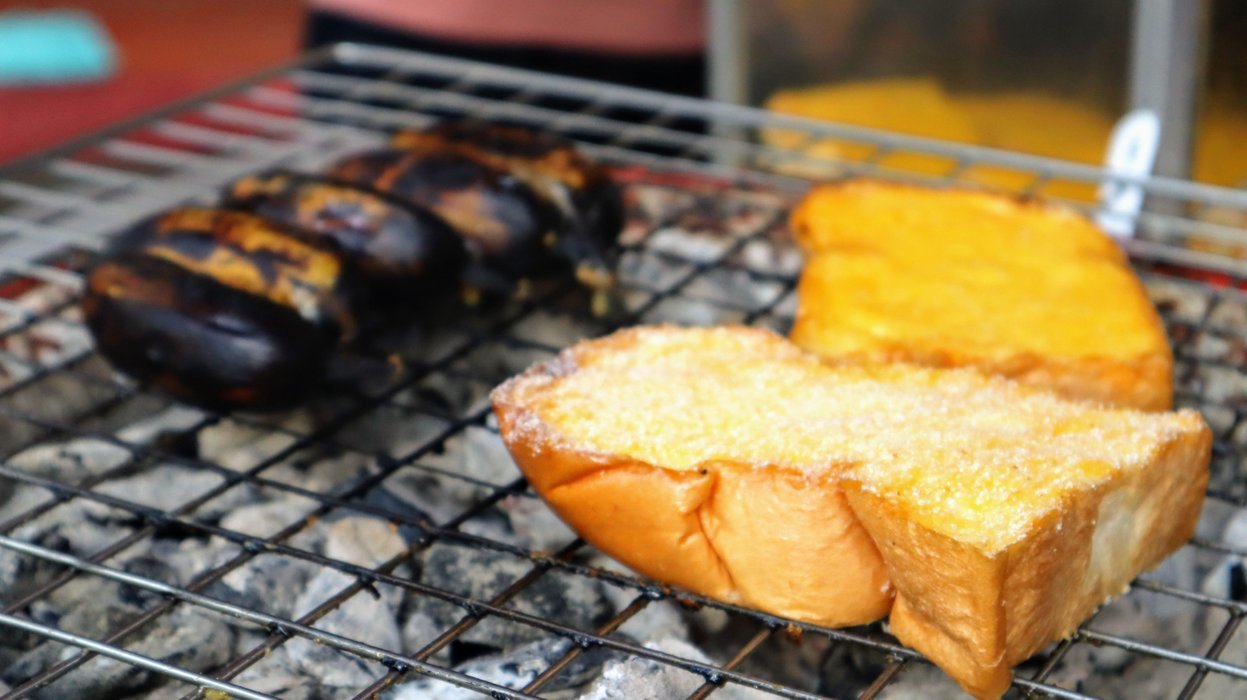 Butter and sugar
I love this one, thick toast with thick layer of butter (More like magarine - I'm not too sure but totally not butter. It's very yellow. ) then sprinkled with white sugar. I know, so fat so sweet and a lot of you may feel think..
Really? Fat layer of fake butter and loads of white sugar?
Well, you might find it a bit weird but each coutry has its own unique way of eating. This is one of ours here in Thailand! A piece of toast at its unhealthiest !
The hot lady
The seller was a lady with mask cover her face all the time. The weather was already hot and she was standing in front of the charcoal grill at all time. I can imagine how hot it could be. Oh! Yes, this lady toast the bread on the charcoal grill.
It's totally not like ones you have made on a toaster. It's not like any other things you have had. Really! Look at that little burn on the back.


It's crispy. It's soft. It's sweet and a bit salty.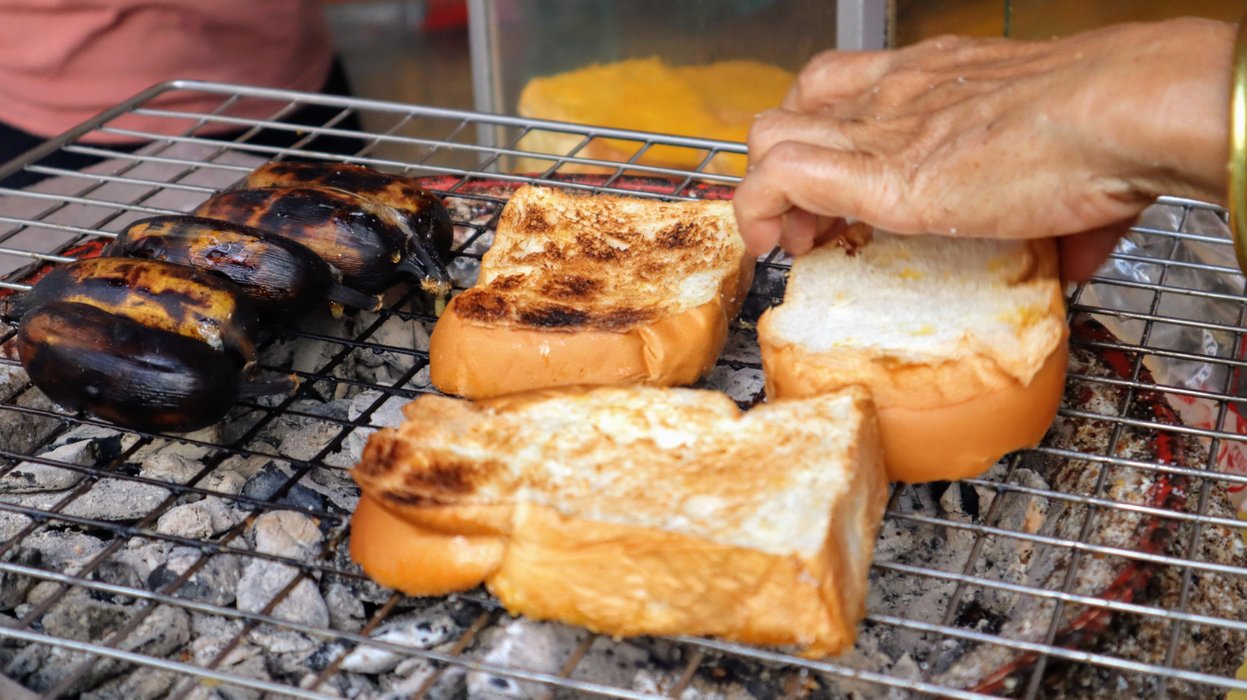 ---
Kanom Pang Ping (ขนมปังปิ้ง)
Kanom Pang means bread
Ping means toast / grill
It's so easy to find those places toast their toast with a toaster but really not many you could find still use this old-school method.
We found one at Talat Noi! Right here in Bangkok!
After eating that yummy noodle and deep fried wonton at Kuay Teow Roo, came out of the place, turn left and walk a block then we found this! A street wheeled vendor selling charcoal toasts!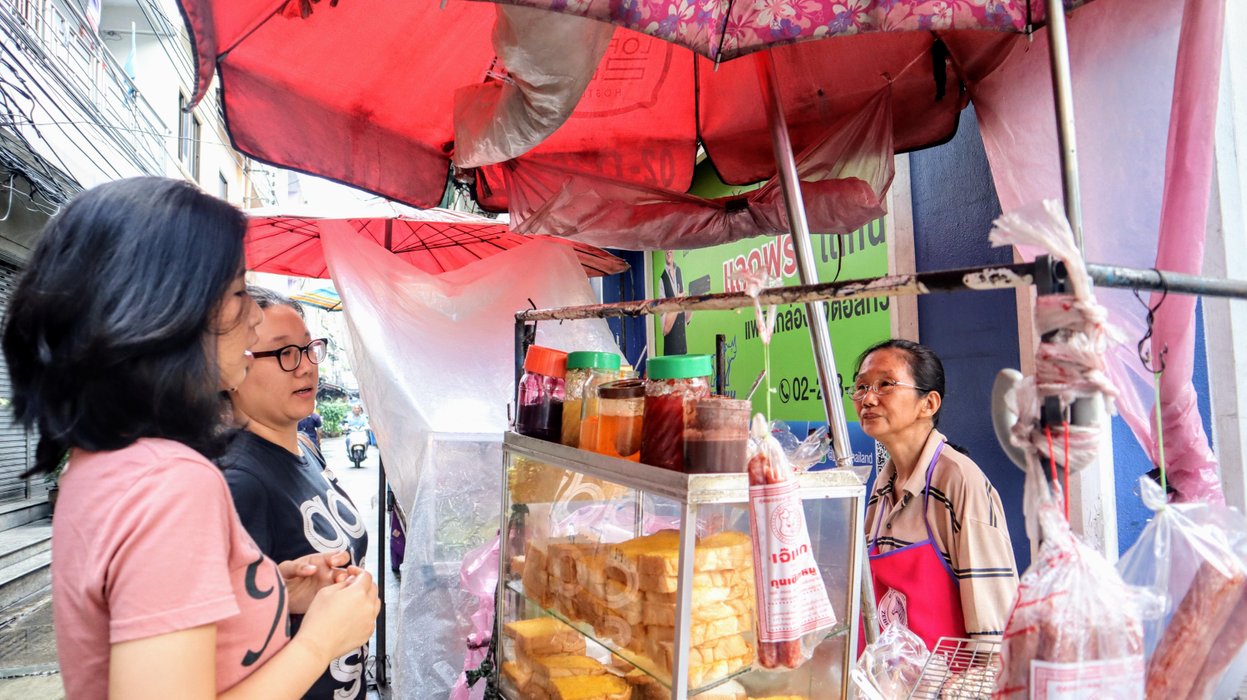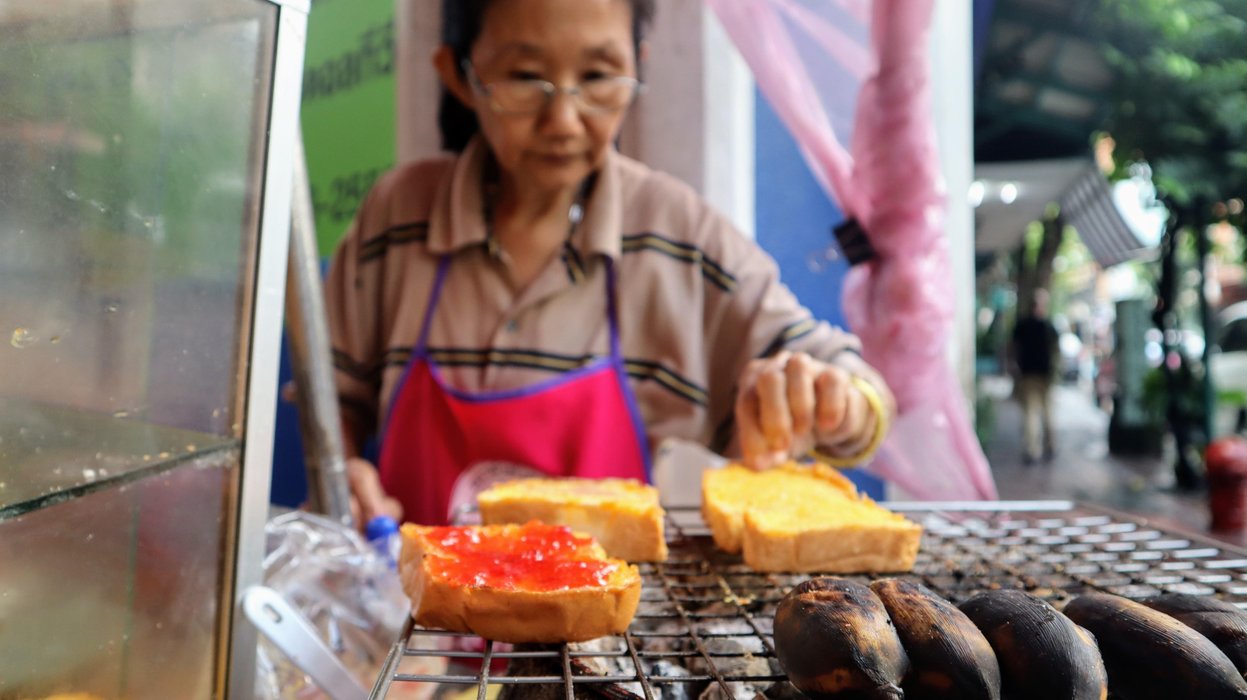 It's something pretty similar to what I always had when I was a kid. This one's a bit different because of the sell lady didn't have the mask on her face and on the grill had a few bananas laying.
Glad we went visit Talat Noi and randomly found this rare items!
We ordered a few different types of topping beside my fav. My friends love jam and all on it. 3 pieces of toast costed us 21 THB (0.64USD)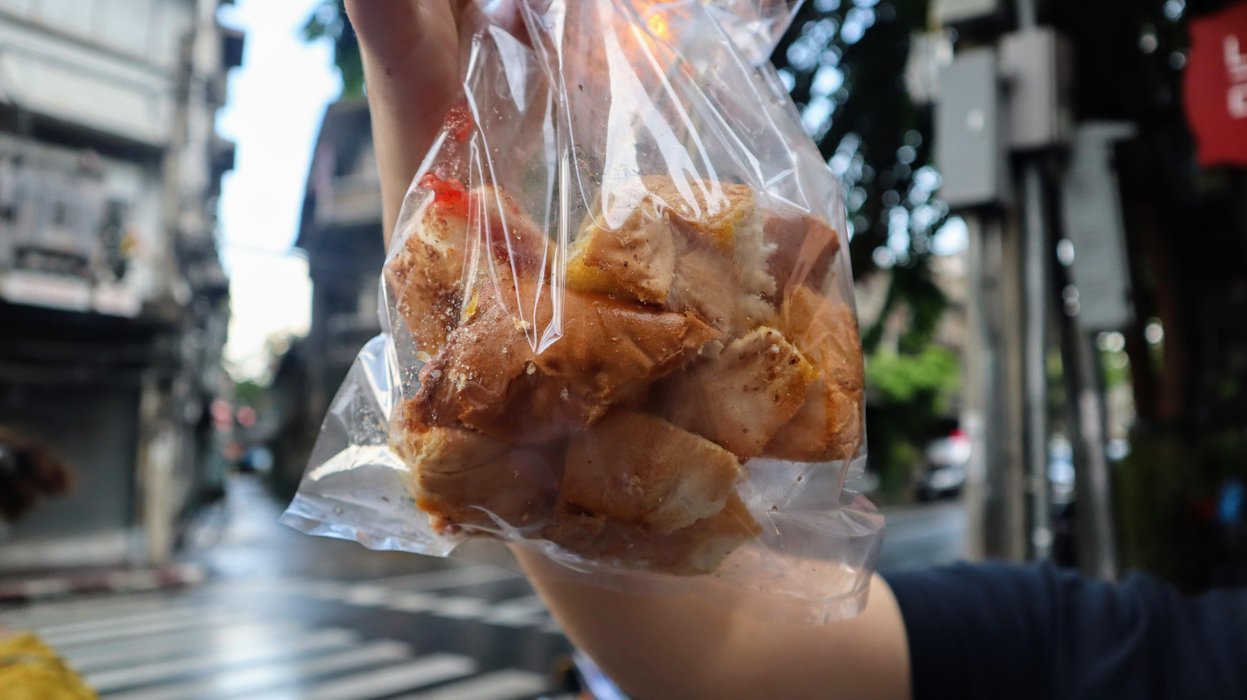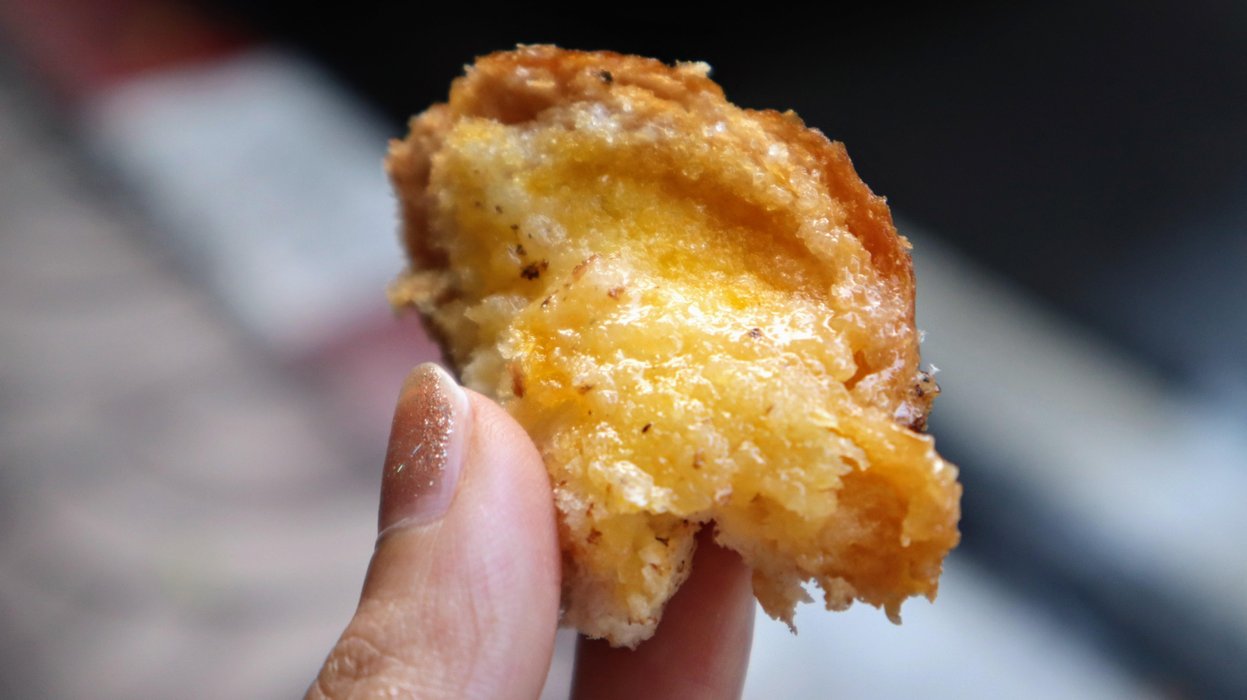 See! How buttery and sugary it is..
That's why I love it ! LOL
Wondering if you guys also have something like this in your countries?
Do you spread think layer of (fake) butter on the toast then top with sugar?
Do you ever do this on the charcoal grill? If not, would you like to try some!?
Lots of lots of love,
Mo ❤
---
I DO USE. I DO LOVE ! ❤
㋡ Here's my main gears !
All copy and photos are original content by me.
© waybeyondpadthai.com
We would love to talk to you ! on Fundition Discord server & eSteem Discord server