---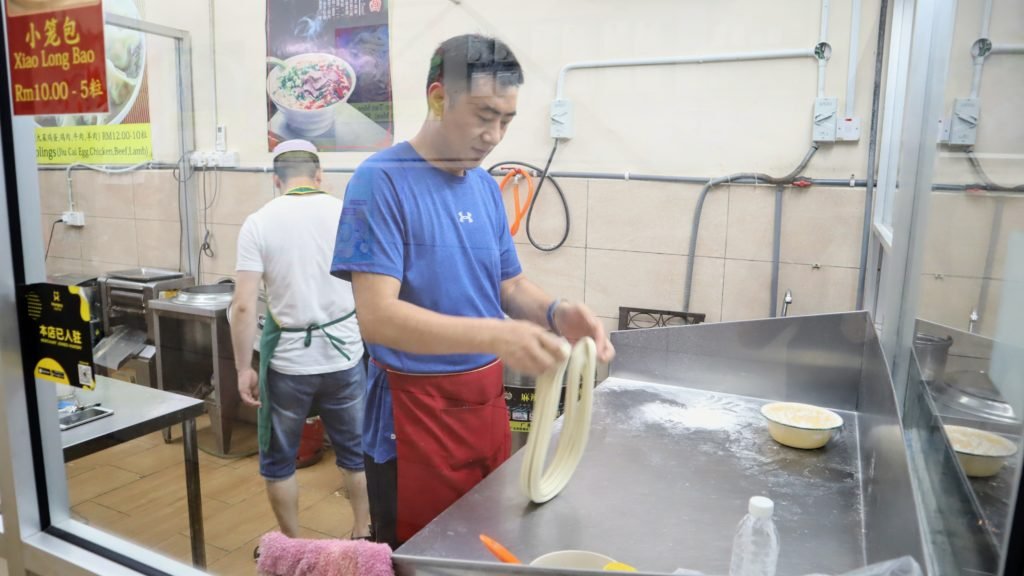 ---
If you have followed my blog for quite sometime, you probably know how much I'm into all kinds of noodle ! I love, love, love, love noodle! See, how much I love it! Everywhere I go, I look for some noodle. Even the weather is crazy hot, there I crave for some hot noodle soup and even make it spicy, whatttt!? Same thing is Kuala Lumpur, Malaysia. Noodle was one of many things we had. I was not there long but hey, I think I found some good ones to share. Epic noodle in KL ! (?)
Well, that little question mark is needed. So many Malaysians around here :D
Mee Tarik Restoran
We found out about this place because my cousin was dying to go visit the cafe next door, Vingate 1988.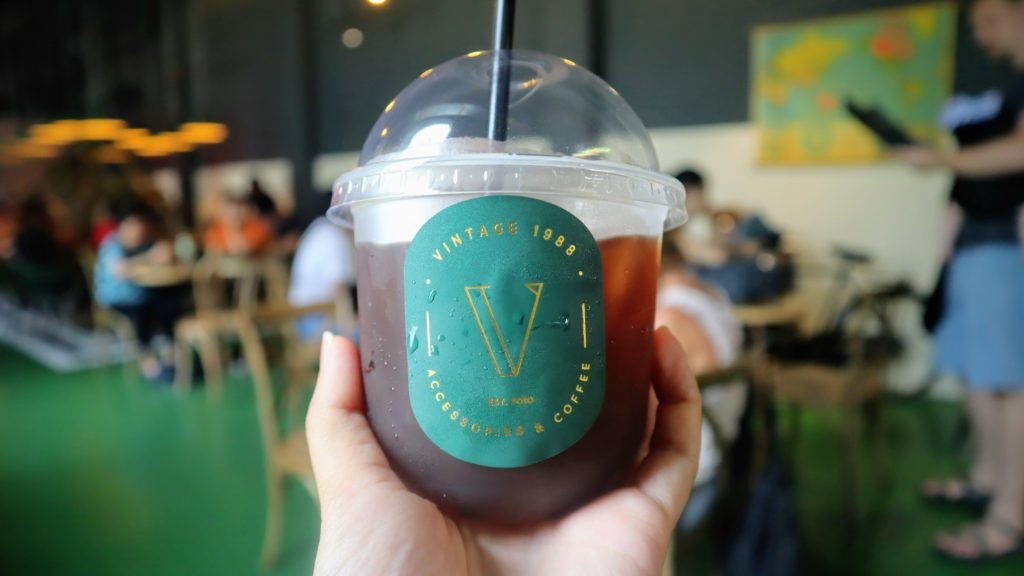 Turned out, we luckily found what we were not even looking for, 'Mee Tarik Restoran'. I was impressed so much how they make the noodle as fresh as it could get right there just in front of you! 2 types we could choose from..
Lamian in Chinese or Mee Tarik in Malaysian is Hand-pulled noodle, is a type of Chinese noodle dish originated in Lanzhou, China, and generally popular in China
Round : Where the cook stretch/pull the dough, powder it, stretch, then repeat.. Till he gets the nice beautiful hand stretched noodle!
Flat : This one I have never seen, he literally grates the dough one by one to have that cute little flat noodle piece.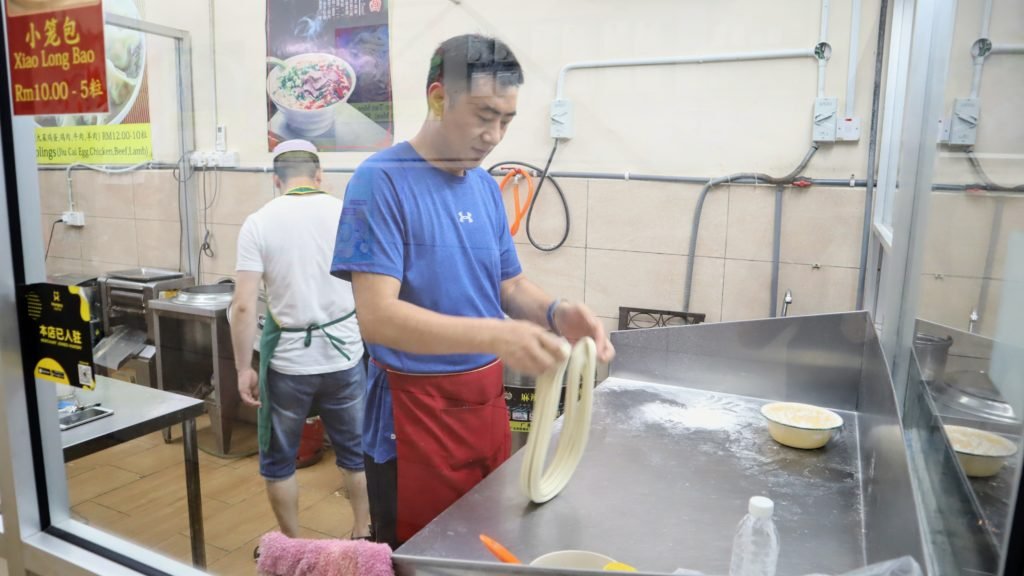 We went for both. We paired the flat one with stir fry and the round one with some soup. Both tastes good but we just loved the stir fry flat noodle much more. It's more about that texture. The tender, a bit chewy and not too soft.
After half of both bowls, then we could actually really judge it as some hunger was faded away and some truth was taking place. It's delicious, yes, that's still true. At the same time, I found the soup was a bit too bland then the stir fry was a bit too oily.
Anyways, at the end of the day, the fact that they hand-pulled (Mee tarik) and make it in house right there just in front of the customers would just always win my heart and yes, sure will be back if I ever visit KL again.
Mee Tarik Restoran
Address : 34, Jalan Sultan, City Centre, 50000 Kuala Lumpur, Selangor, Malaysia
Hours : Everyday 10AM–10PM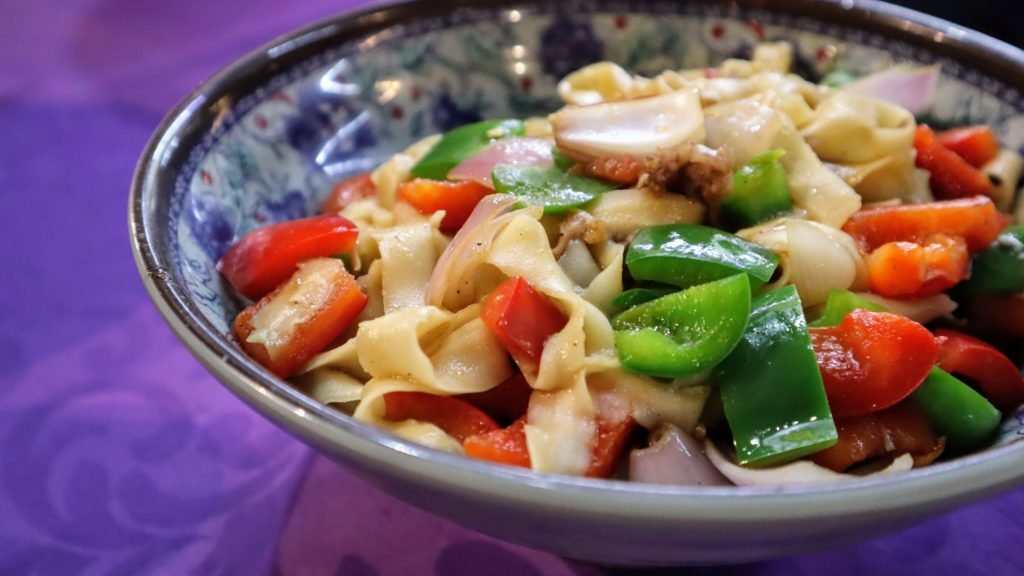 Beef noodle vs Lala Noodle at Lai Foong Restaurant
Another one we randomly found as we wanted to go have some clam noodle (Lala Noodle) at the place, Kedai Kopi Lai Foong. One Kopi has so many food stalls all combined. You sit wherever and order whatever you want from any of the stall.
It's just too busy, that one clam noodle (Lala Noodle). They said, we needed to wait like half an hour so we're like, hmmm...
We ended up ordering some beef noodle instead. It was a HUGE bowl and if you weigh the same as I do around 90lbs more or less, literally share a bowl with someone! Well, I loved all the beef and all the offals. Yes, we Asians love the offals too! :D The broth though was a bit lack of taste. Or it's just their style of eating it that way?
Kedai Kopi Lai Foong
Address: 138, Jalan Tun H S Lee, City Centre, 50050 Kuala Lumpur, Wilayah Persekutuan Kuala Lumpur, Malaysia
Hours : 6:30AM - 9:30PM
Phone : +60 3-2072 8123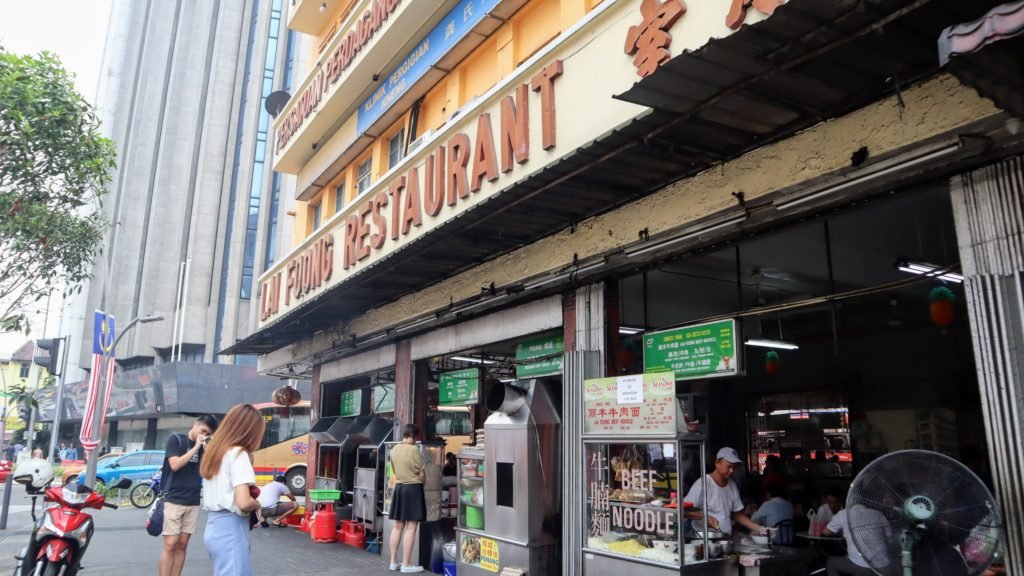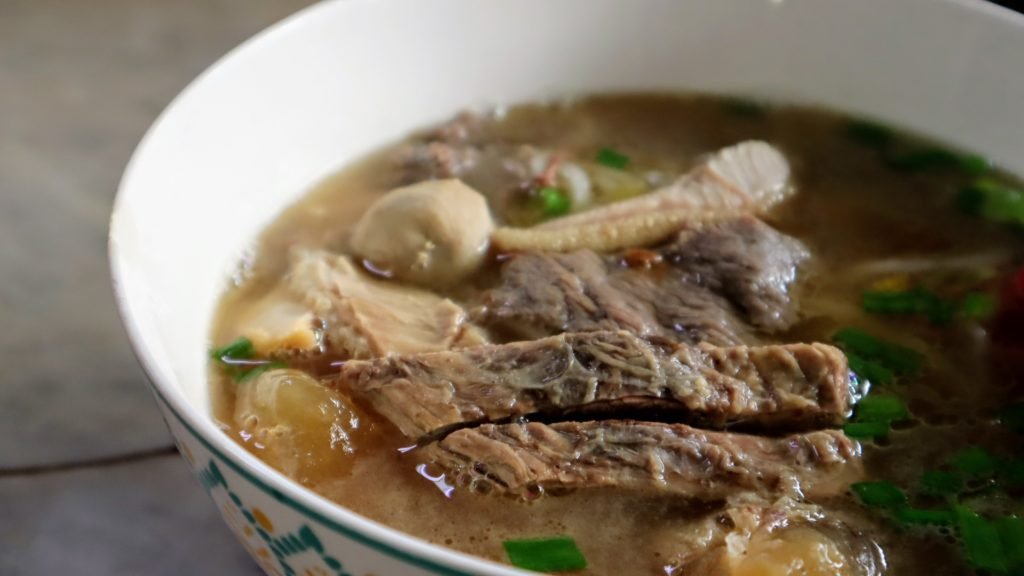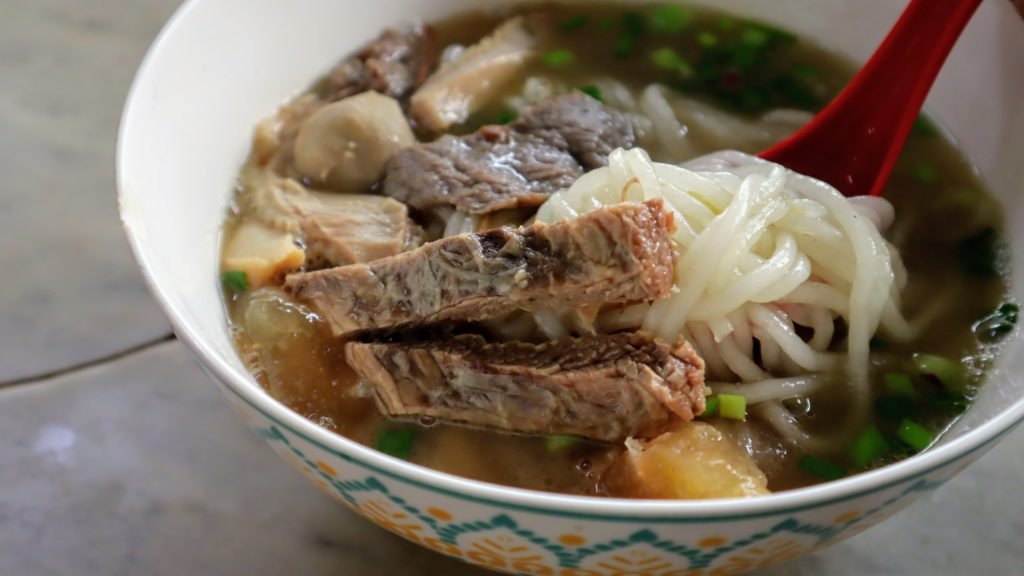 For the love of noodles, I would say these 2 places are sure worth visiting when in KL. Both seem to be homemade places and have their own styles. I love Mee Tarik for the fact that the noodle got made just right after the order. Kedai Kopi Lai Foong has many yummy looking menu items you could choose from. The beef noodle was alright. Next time for sure I will try that Lala noodle. Even I have to wait like, an hour, I will try to be patient.
Not on Steem yet?? Let the ninja gets you a Steem account and start earning crypto!
㋡ Earn free crypto : https://www.waybeyondpadthai.com/free-crypto
㋡ Get $55 off your first adventure! on Airbnb
---
All copy and photos are original content by me.




TO SUPPORT WITH LOVE 💙 PLEASE SUBSCRIBE!!! TO MY SUPER DUPER AWESOME YOUTUBE CHANNEL :)