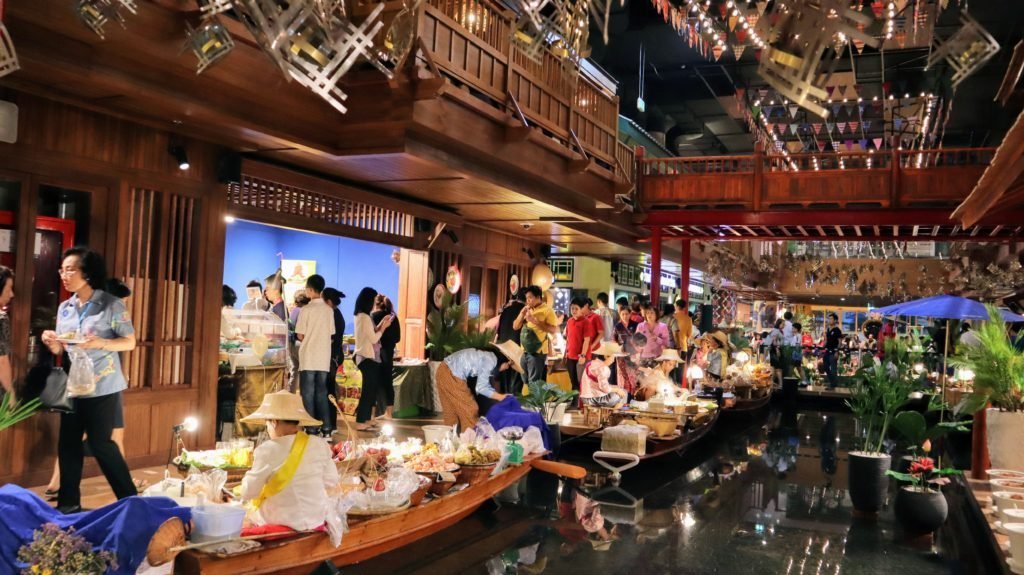 ---
We have talked about that most luxurious mall I have seen in my life 'Iconsiam'. Believe it or not, it's right here in Bangkok, Thailand! The thing that kinda stunned me a bit is that, they really have a floating market on the ground floor.. 'Whoa!' like, 'Are you serious?'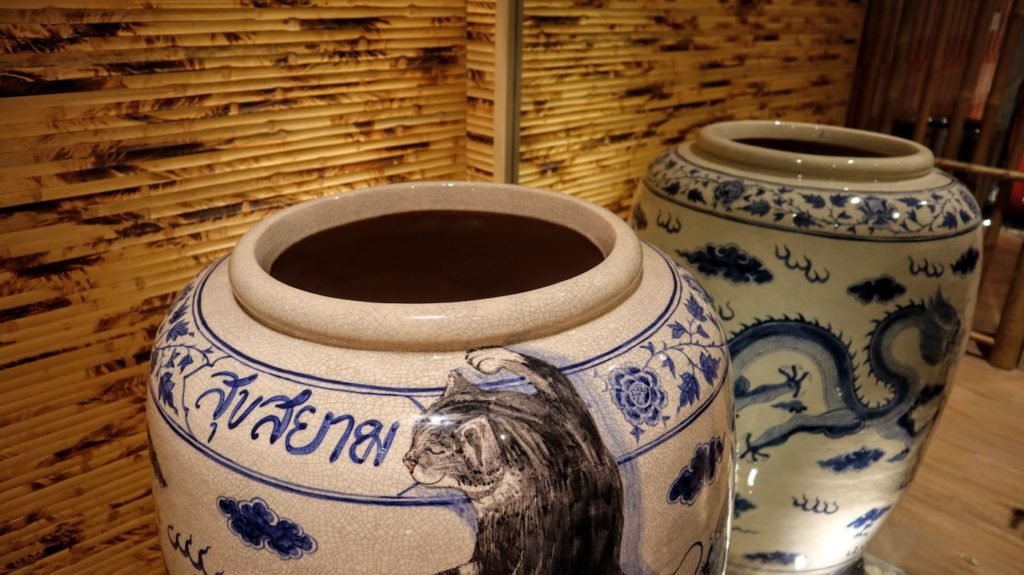 SOOK SIAM (สุขสยาม) at ICONSIAM
The floating market called 'Sook Siam'
Sook (สุข) means ้happy, happiness
Siam (สยาม) is the way we call Thailand in the past
Happy Thailand easily just like that :D We are called the land of smile by foreigners if you haven't known so.. Let me tell you some fun fact, we smile a lot just because we don't know what you say in English most of the time lolol (Thai joke!)
The food / products are really not the cheapest you could find in Bangkok but you know, it's a fancy mall! Good they got all the samples in a lot of the shops. I was happy! We (@nomadicsoul, @daveonarrival @waybeyondpadthai) did not much at all but walking around, talking and trying the samples and all that.
Some fun stuffs I have tried and even found it weird myself as a Thai person..
Again, 'Are you serious!!?' What you see here are freeze dried mango sticky rice and freeze dried mangosteen. Like, 'Are you serious??!' Yeah, I just did say that twice - Both of them are pure and not having any other stuffs added into the ingredients. After trying both of them, I gotta ask 'Why do people even do this?' Oh my! Really, the real ones just tastes much more delicious.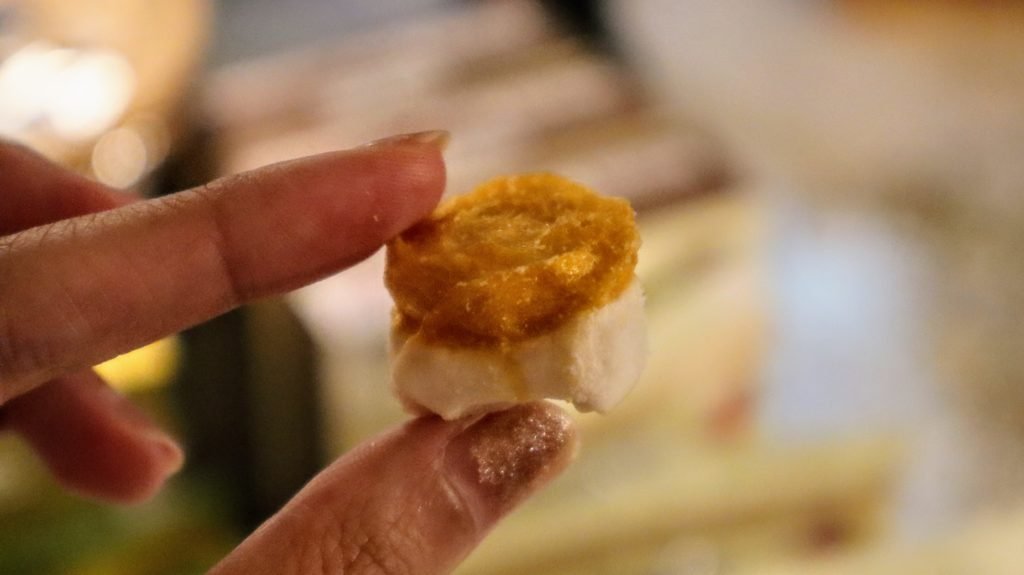 ---
This thing, I also have never seen elsewhere just yet is this grilled salted egg yolk.. I'm sure a lot of you may question 'Salted Egg' ?
Salted eggs - A salted duck egg is a Chinese preserved food product made by soaking duck eggs in brine, or packing each egg in damp, salted charcoal
I think they're pretty common here around Asian countries. I have heard a lot of the famous salted egg flavoured fish skins in Malaysia/Singapore. I will have to try those!!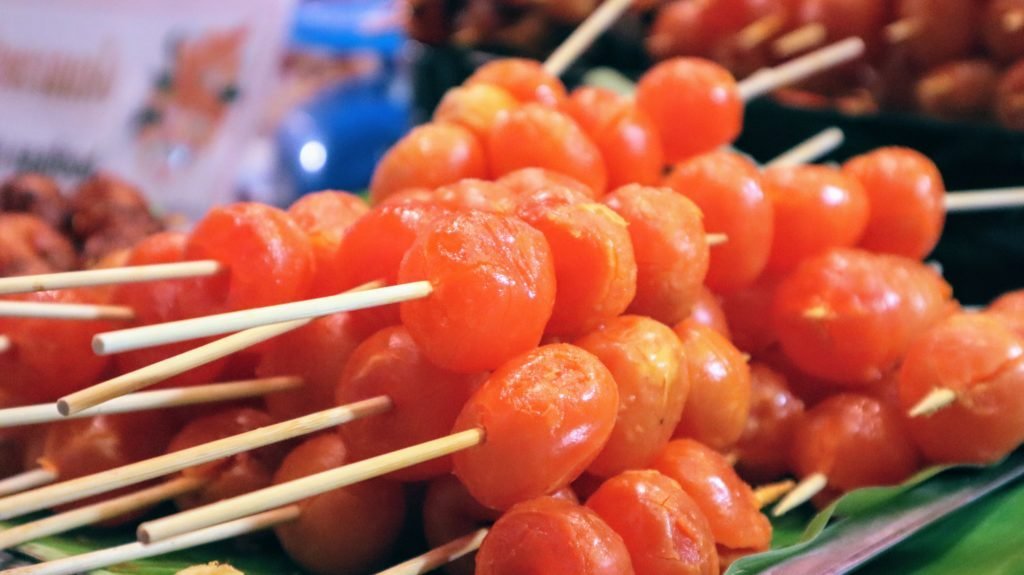 Thai Old-School
This Sook Siam floating market at Iconsiam totally has the 'Thai Old-school' theme. You can see from what the sellers wear, how they served the food, and also many types of food that you wouldn't see it often elsewhere as it's old-fashion and not so common anymore. This store sells some dessert/sweet snacks and they're making it right there so you could see. Some of the dessert I really hadn't tried so I bought this thing called 'Kanom Kai Pla' (ขนมไข่ปลา)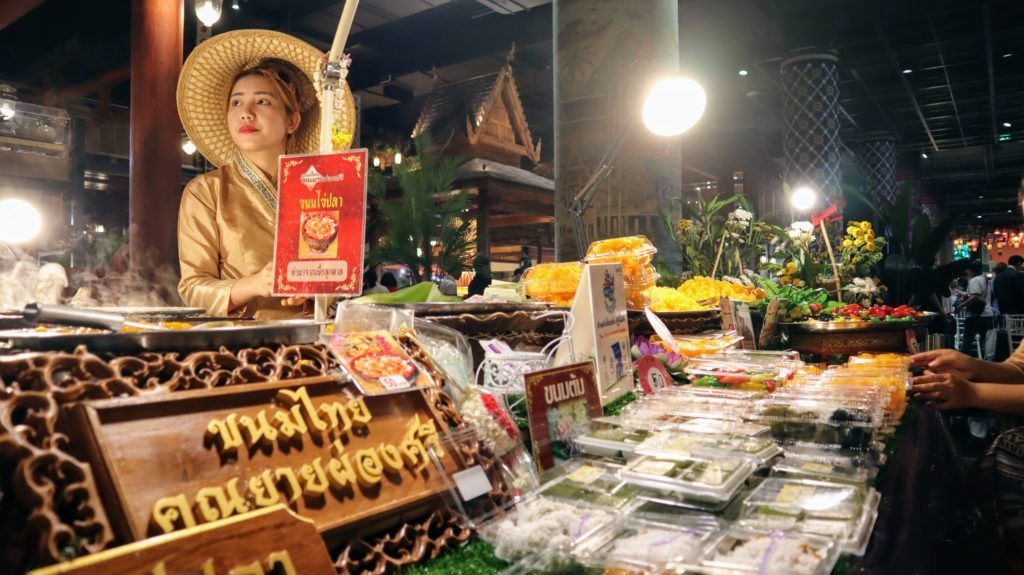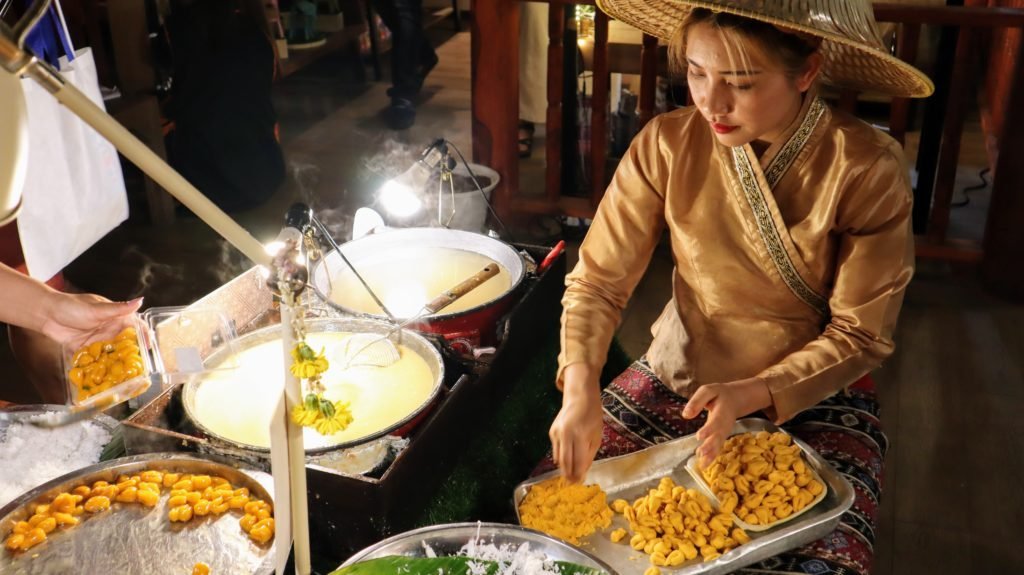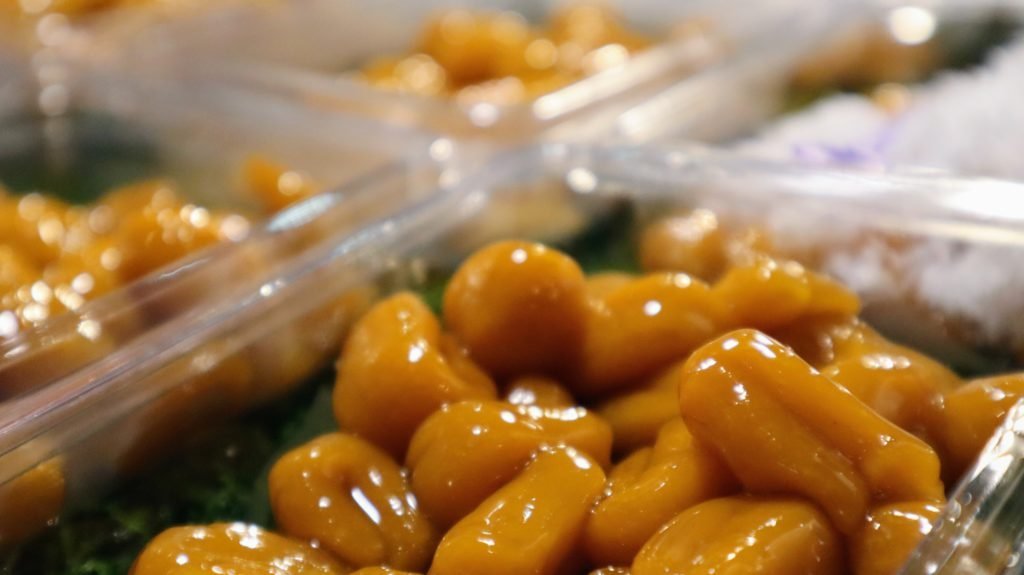 ---
Kanom means dessert/snack
Kai means roes/eggs
Pla means fish
A sweet snack in a fish roe shape made from flour and riped palm, boil, cover with syrup and topped with shredded coconut. I love the firm texture of it and the fact that they don't make it too sweet.
Super duper cute Thai bathroom
Well, gotta have the adj. 'Thai' in it as I found it pretty Thai.. The colorful art on the wall, the Thai style giant jars.. Oh! Do we even consider it giant as really, I was stuck in there for a bit in that blue one but oh! @nomadicsoul got in and out that yellow one just so easily!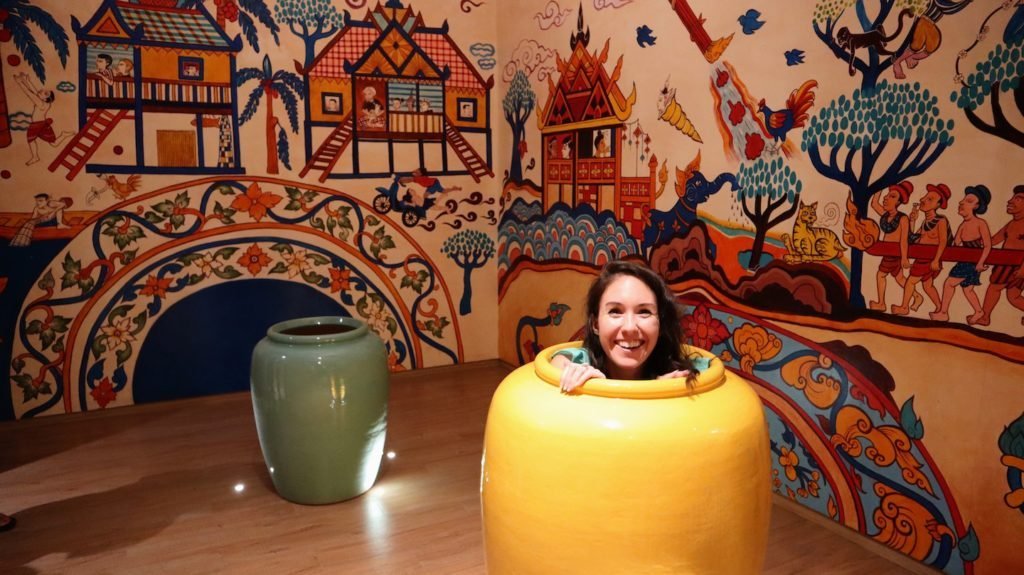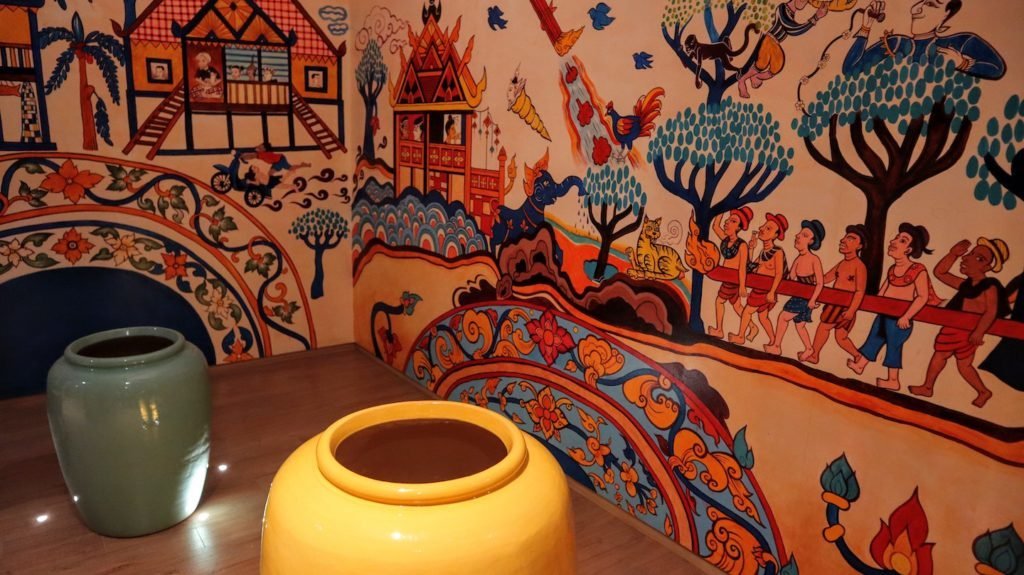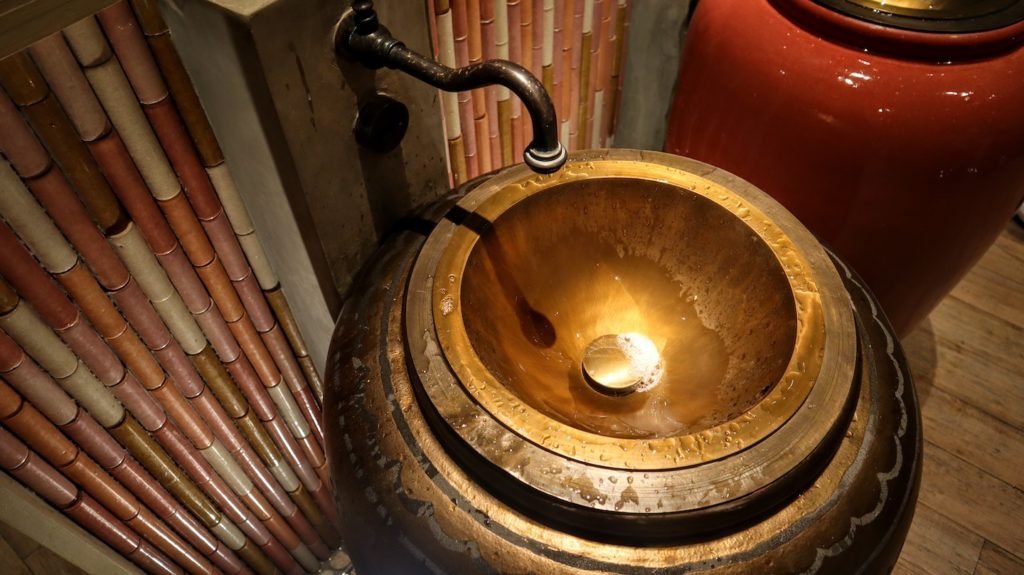 ---
I so love the bathroom and really, I could just stand there and take photos for an hour or something. All the giant jars they have got different sizes and colours! Other decorations are also cool.. I was so impressed with these small bird cages they have up in the air as lamps.
---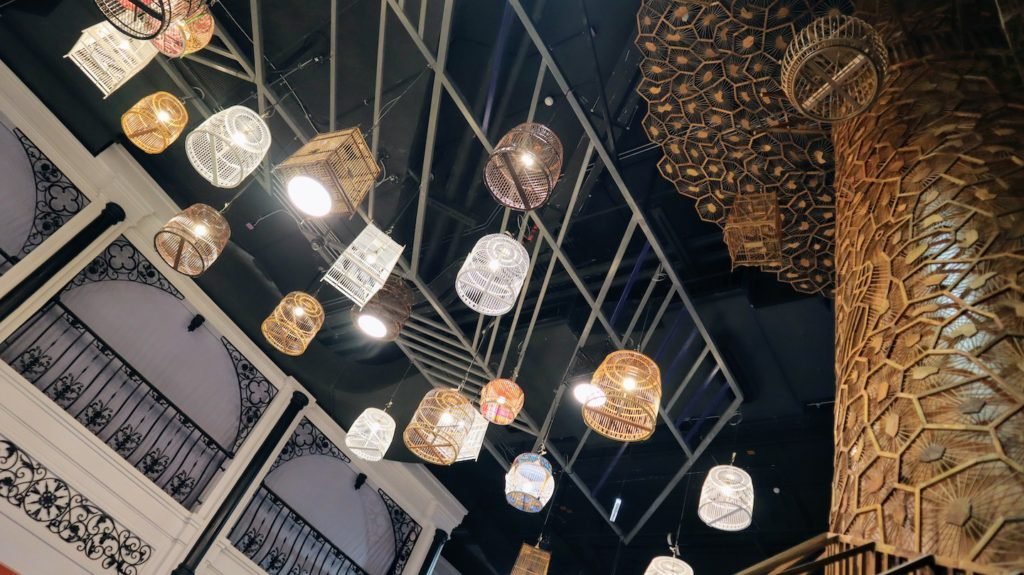 ---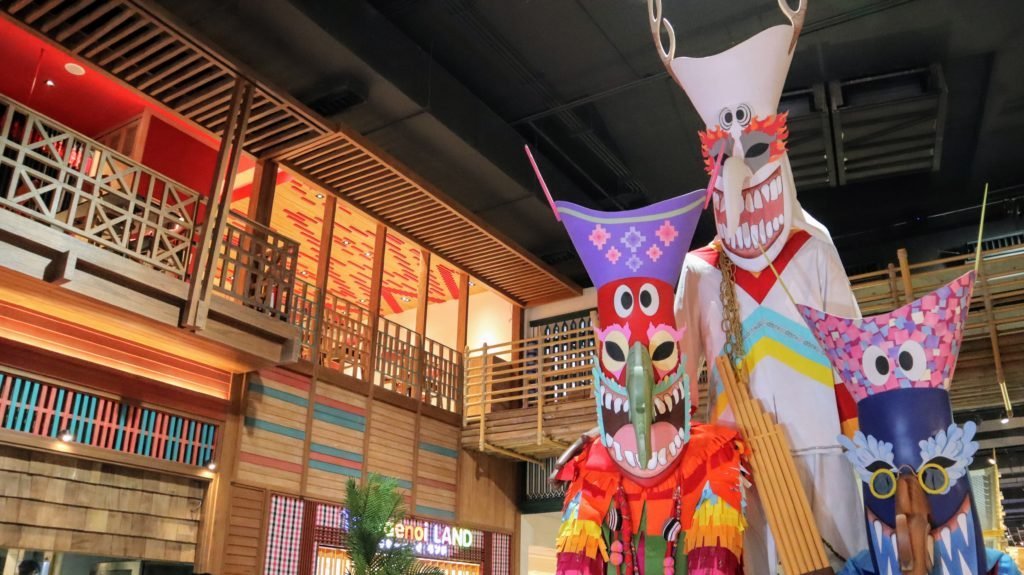 ---
This Sook Siam floating market is probably something I love the most about ICONSIAM besides their everything golden. It was so fun seeing all these they offer and all the colourful decoration. Oh!!! The freebiessss, how could you resist? :D I sure recommend you check it out if you're ever in Bangkok,Thailand as I found it dang cool!
Mo ❤
All copy and photos are original content by me.




TO SUPPORT WITH LOVE 💙 PLEASE SUBSCRIBE!!! TO MY SUPER DUPER AWESOME YOUTUBE CHANNEL :)