Not sure if you have ever visited Thailand? Bangkok? If you have so, then I'm sure you have heard about this WORLD'S LARGEST WEEKEND MARKET ! It's pretty much a street market that sells everything you could imagine, really!
Chatuchak Market (ตลาดนัดจตุจักร)
Another name in Thai we shorten it to 'JJ Market'. 1 syllable shorter to pronouce you know LOL! It covers the area of 70 rai (27 Acres) divided into 27 Sections with 15,000 stalls selling goods from every part of Thailand.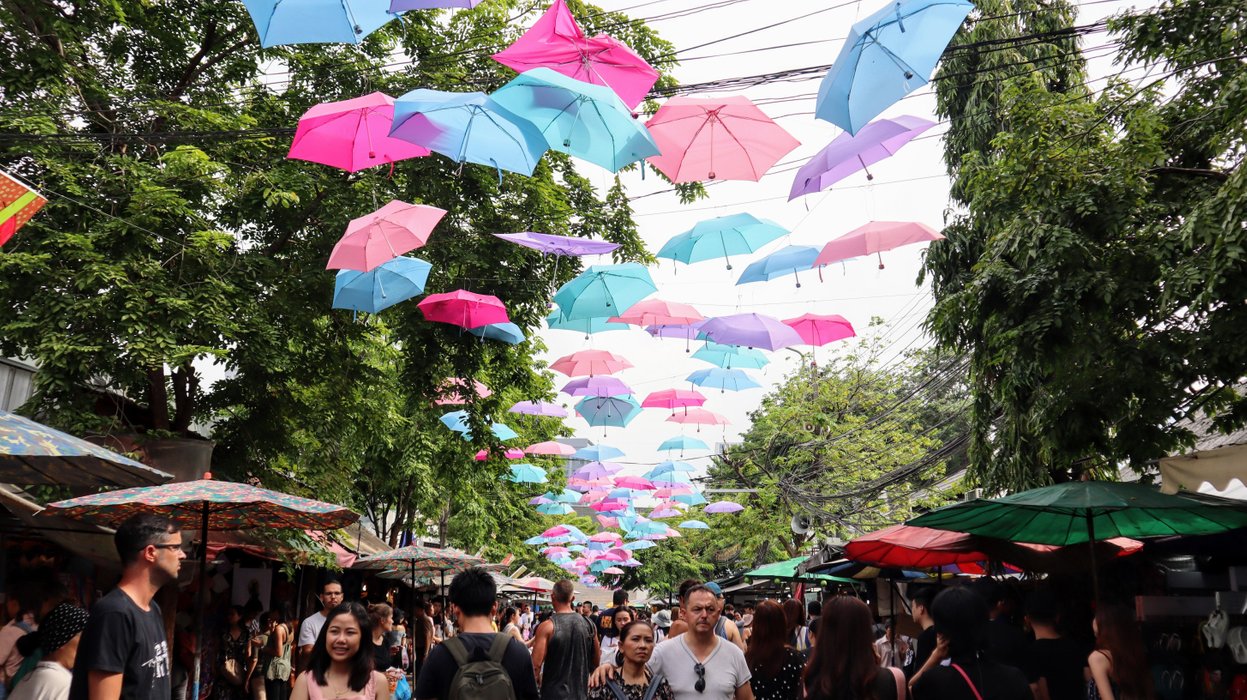 Chatuchak Weekend Market,is very popular shopping centre to Thais and has become a popular place to tourists and foreigners who stay in Bangkok, has over 200,000 visitors each day(SAT-SUN) 30% is foreign. There are almost everything can be found here at a bargaining local price (not a tourist price), and most vendors actually come from local factories
-http://www.chatuchak.org -
To copy the whole paragraph like that, I might as well just copy the whole website and paste here, don't you think? Ha! Bear with me :D There's more! LOLOLOL
.. like antique wood carving, clay handicrafts, local souvenirs from every parts of Thailand, Buddhist amulets, wooden funitures, hand made decorated flowers, plant, ceramic wares, dools, Thai Bejarong, Chinese wares, graden decorated plants, stones, trendy fashions, silk, hill-tribe outfits, fluffy dogs and more miscellaneous, etc.
Come on, I'm not here to explain every detail but to actually show you some real pics that I have taken when I went there last time. I went there alone just to vlog for my BANGKOKOKOK project. Turned out going there all alone was not that bad. It was kinda fun.. A bit akward when I set my camera and spoke with it by myself among millions of people walking past. They thought I was CRAZY!
Here, have a look so you know what I'm talking about :D
What do you think about the quality of the video? Here are all my vlogging gears!
Now let's walk Chatuchak!
Oh, or, let's walk JJ! That's somehow feel like 'Jaywalk' and that doesn't sound too good, does it? Let's just walk around Chatuchak!
It's gonna be colorful! are you ready??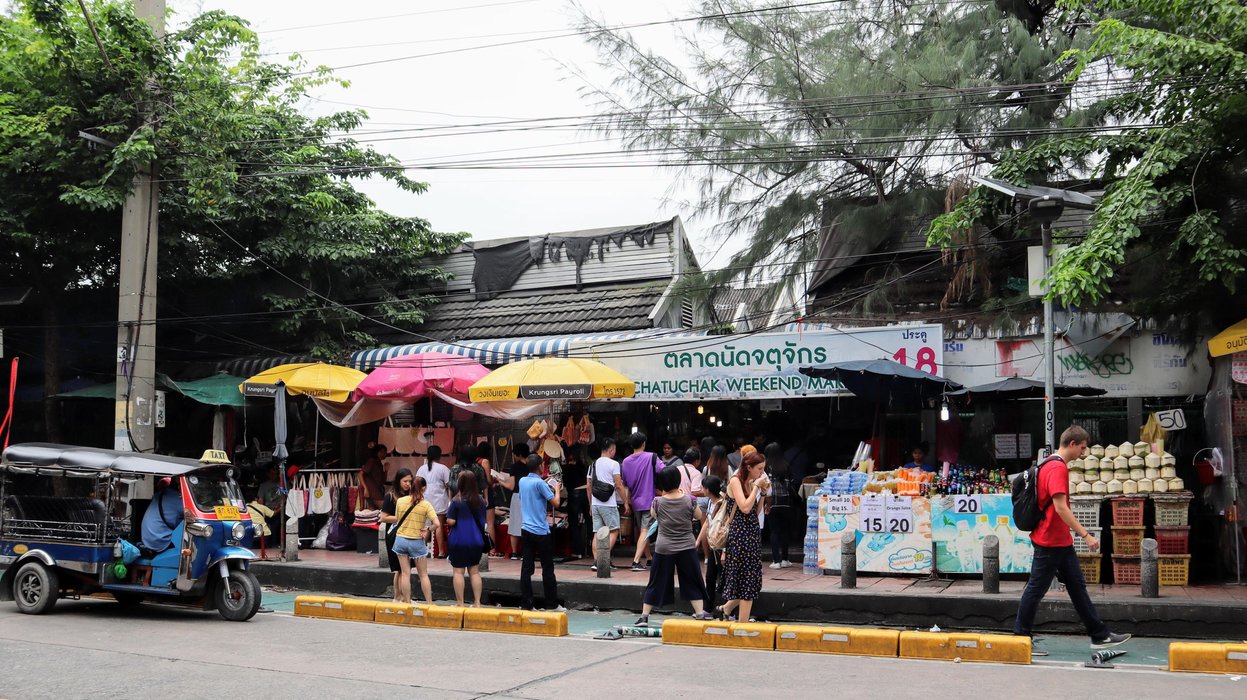 Here's one of the entrances they have. This is the 18th one so think about it, places that have more than 18 doors, how big would those places be? How many doors does you house have? Is your house big?? :D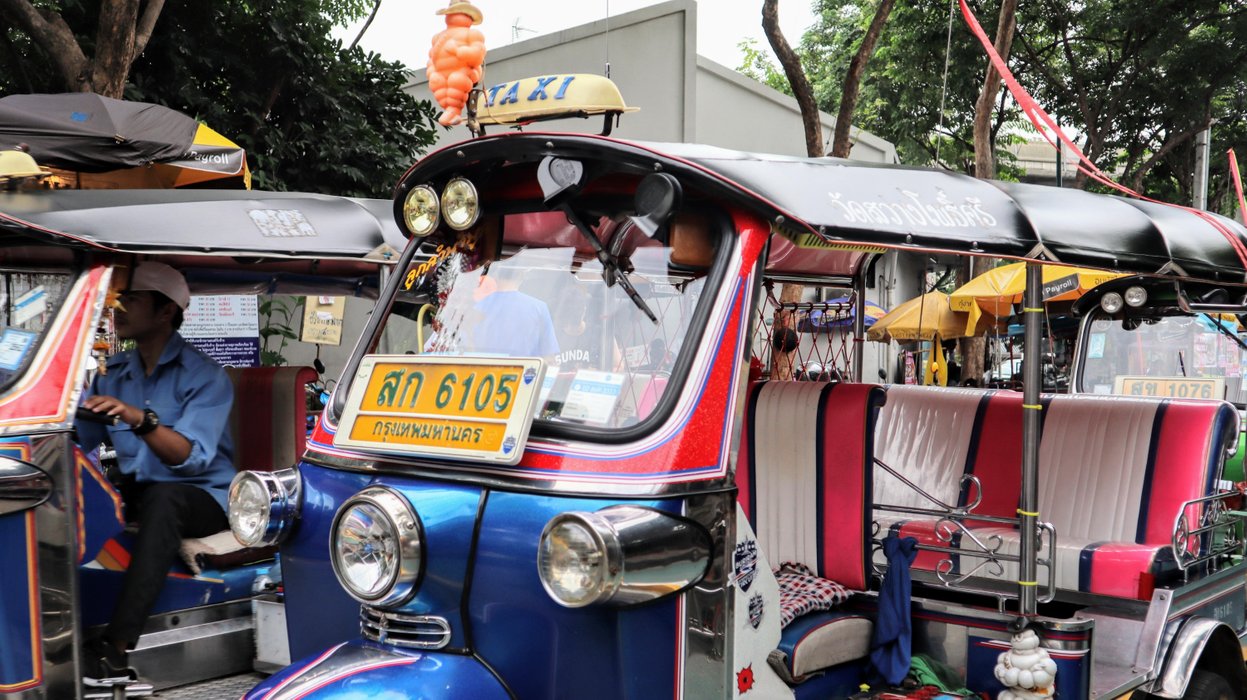 Walk a bit further then we see this colorful Tuk Tuk (ตุ๊กตุ๊ก) Do you know what it is? It's so famous and people do know it. If you don't, look at the pic and read these lines along..
An auto rickshaw is a motorized development of the traditional pulled rickshaw or cycle rickshaw. Most have three wheels and do not tilt. -Wikipedia-
It's kinda fun to take it sometimes. No, not all the time. You wouldn't like to sit in an open air vehicle too often here in Bangkok. Oh! Sometimes, they rip you off so be careful!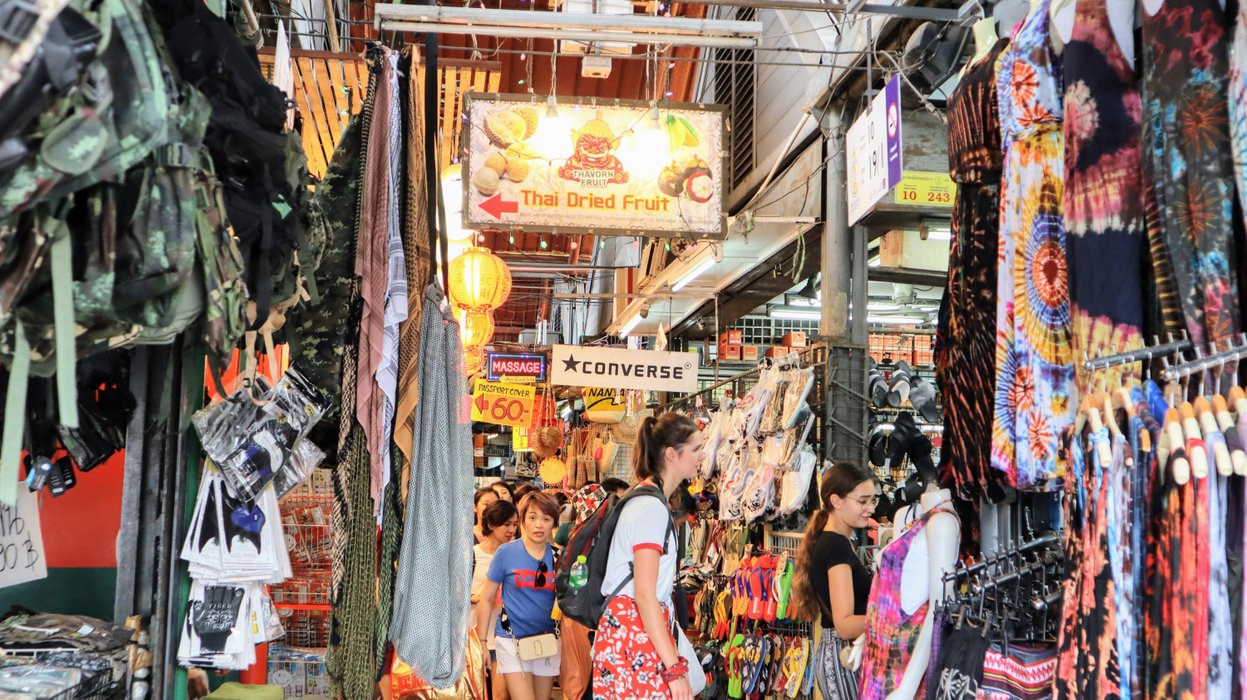 They say it's a DIVERSE market..
Oh my! Look at those hippie clotes on the left and army bags on the right then converse shoes just right in front just the opposite of the dried fruit shop! Not sure if it is really a diverse market, huh?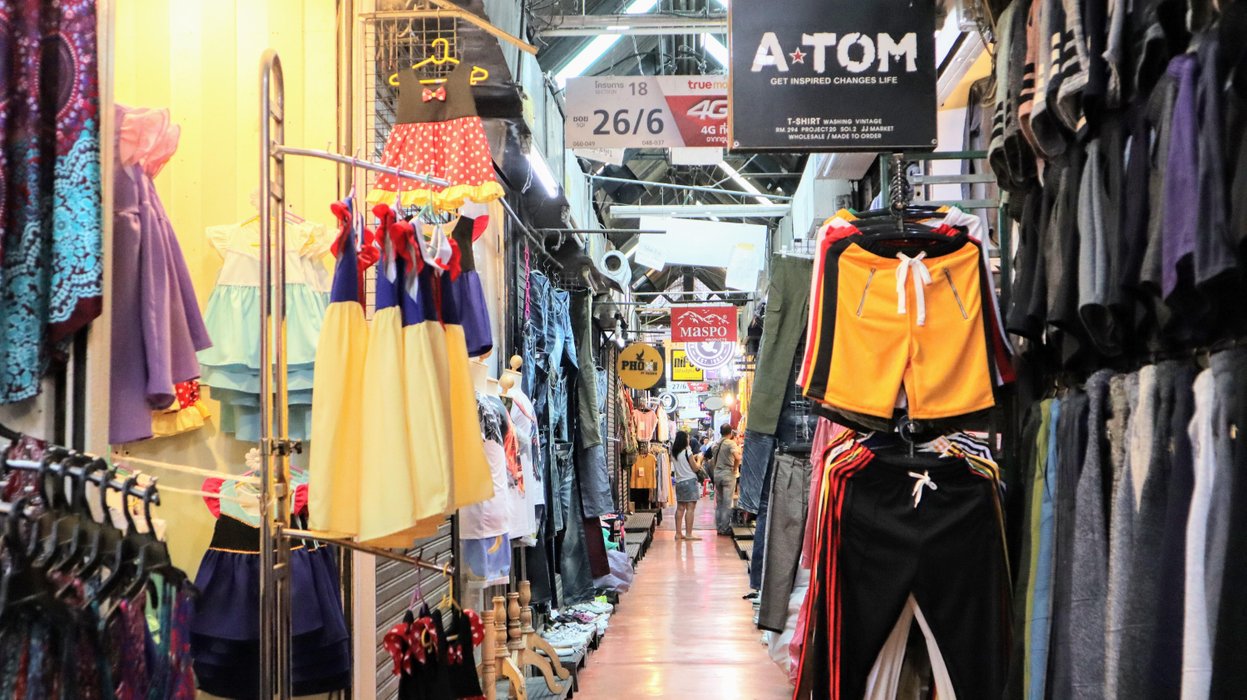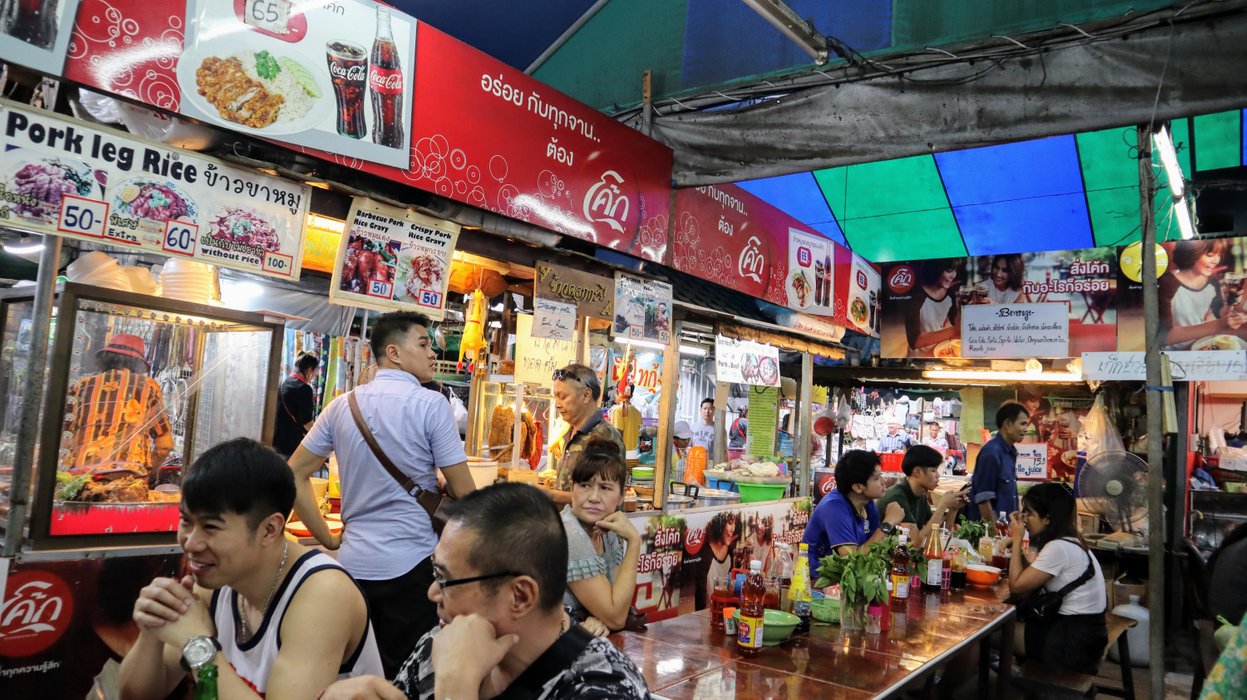 I also stopped by at one of the food stalls inside the market.. I wouldn't say that this is the most local price you could find.. It's not, actually. Ha! Who cares, anyways? It's weekend! Spend the whole lot as you want to :D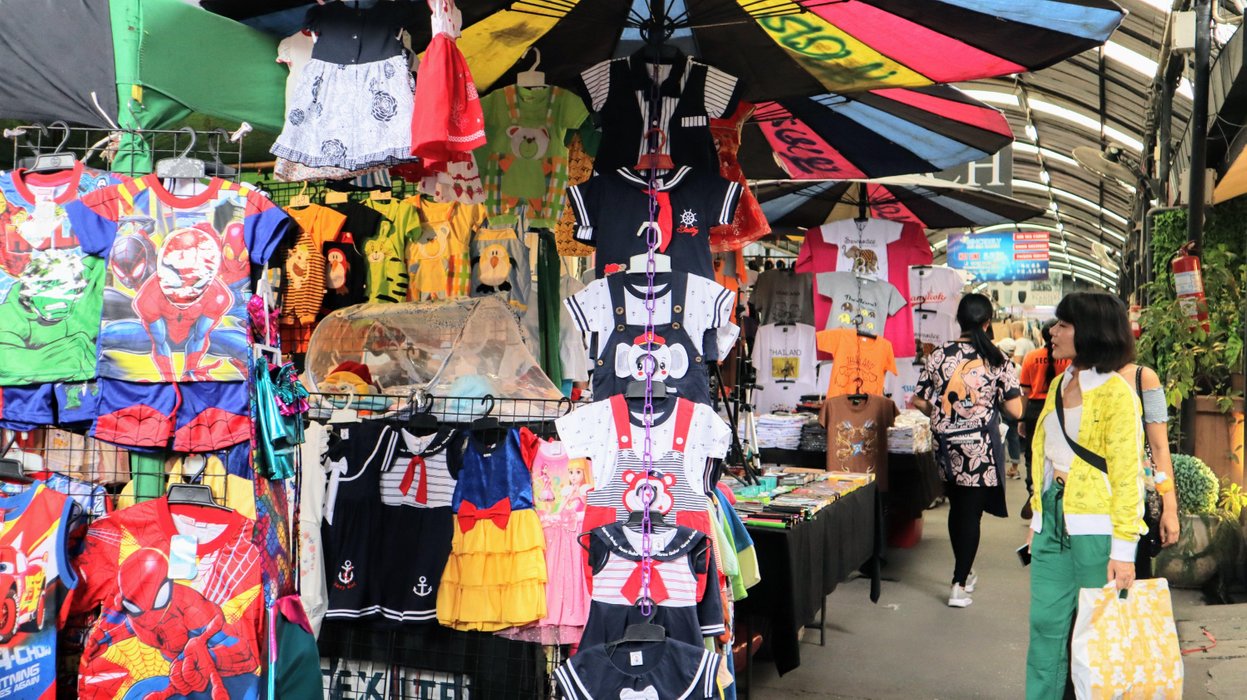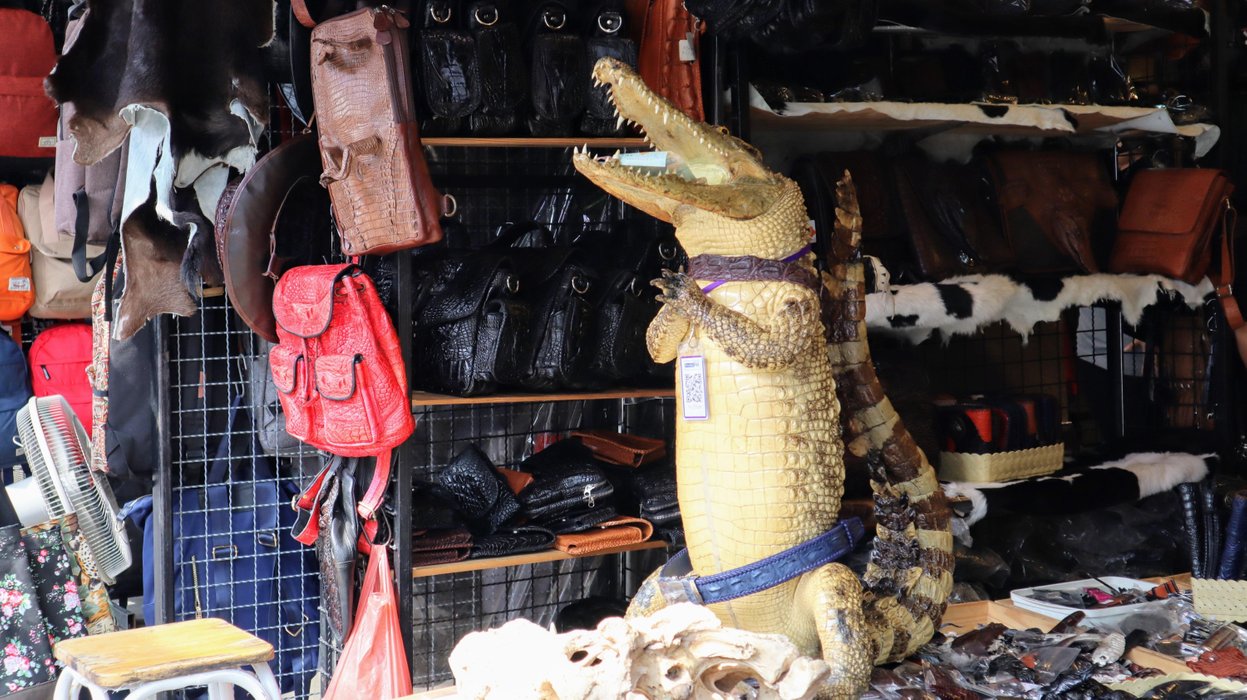 Real crocodile!!
Yes, you read that right. It is real! The shop sells all the goods that made from crocodile skin, that's why. You might think it's a bit creepy, huh? A lot may think it's cool ;)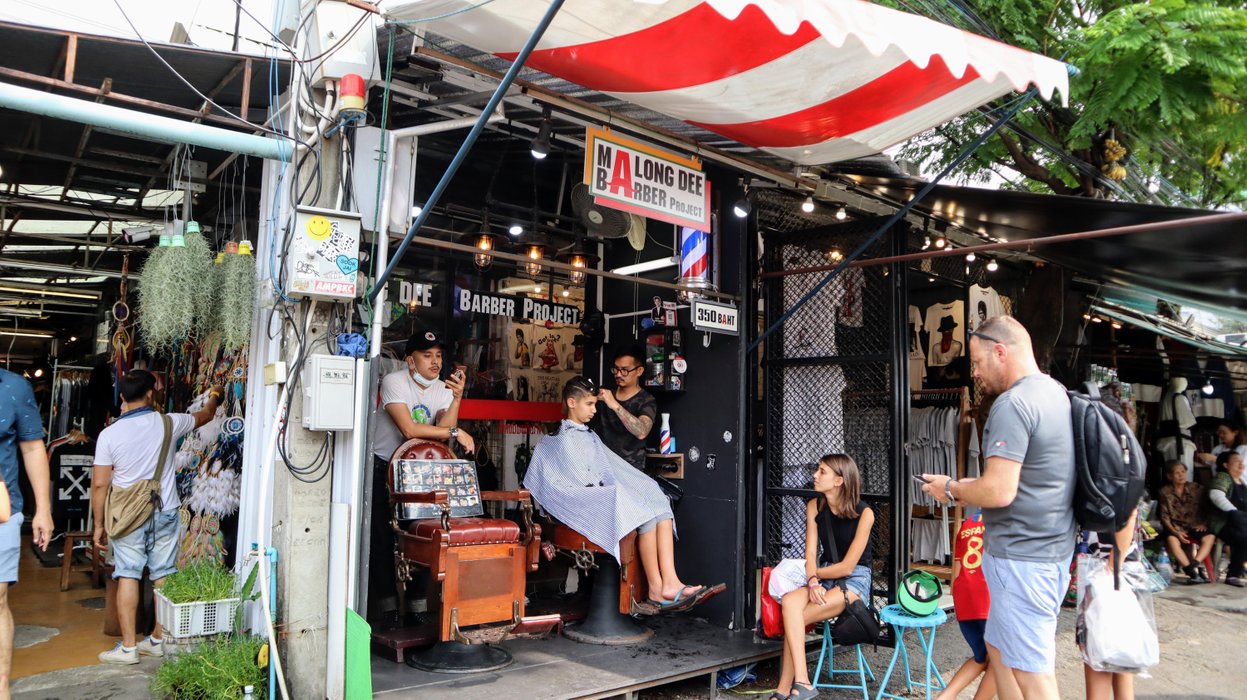 I somehow found this barber shop outstanding.. somehow (Did I say 'somehow' twice? Yes, I did LOL)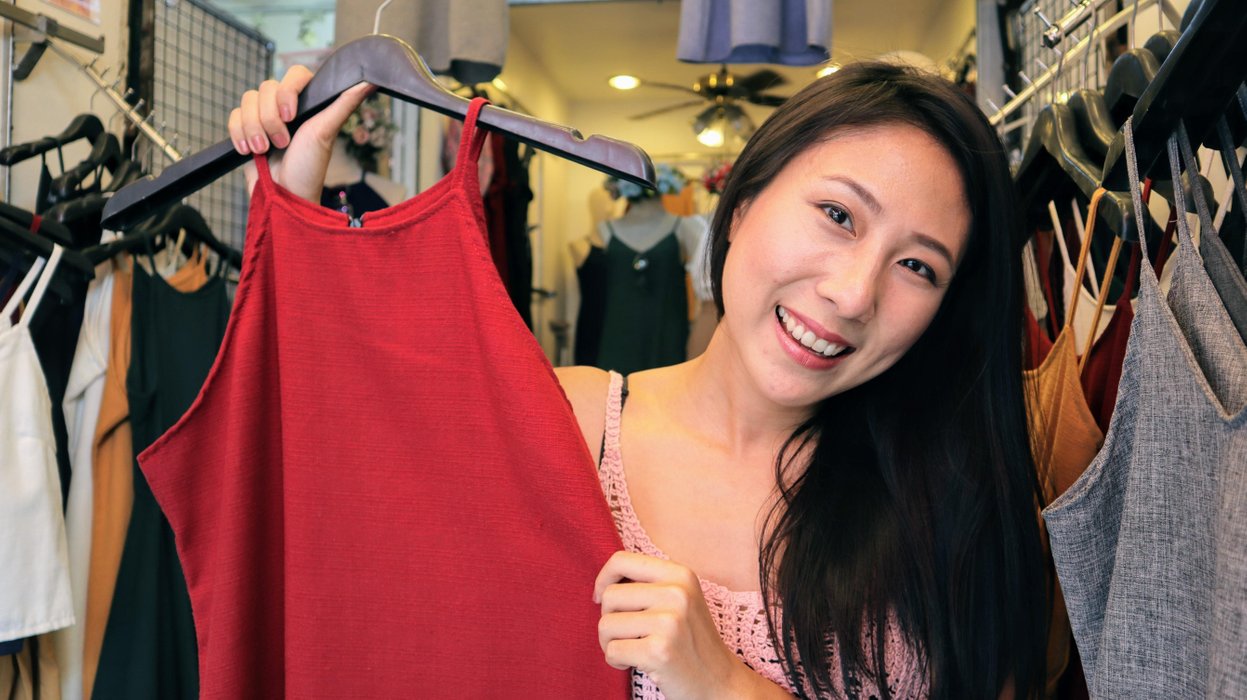 Here's me with the stuff I liked and yes, I bought. I have also already wore it in one of the vlog, check it out and see if you think it's cute? :D
Here's JJ Market exactly.
Address : Kamphaeng Phet 3 Rd, Lat Yao, Khet Chatuchak, Krung Thep Maha Nakhon 10900
Tel : 02 272 4813
Lots of lots of love,
Mo ❤
---
I DO USE. I DO LOVE ! ❤

THE CAMERA
It's so compact and affordable. Yes! It's great for vlogging as well :)


THE MIC
Great sound creates great video contents so yes, the mic needed


THE MINI TRIPOD
This thing makes my life so much easier. Yes, it does!
㋡ Check them out on AMAZON
All copy and photos are original content by me.
© waybeyondpadthai.com
We would love to talk to you ! on Fundition Discord server & eSteem Discord server