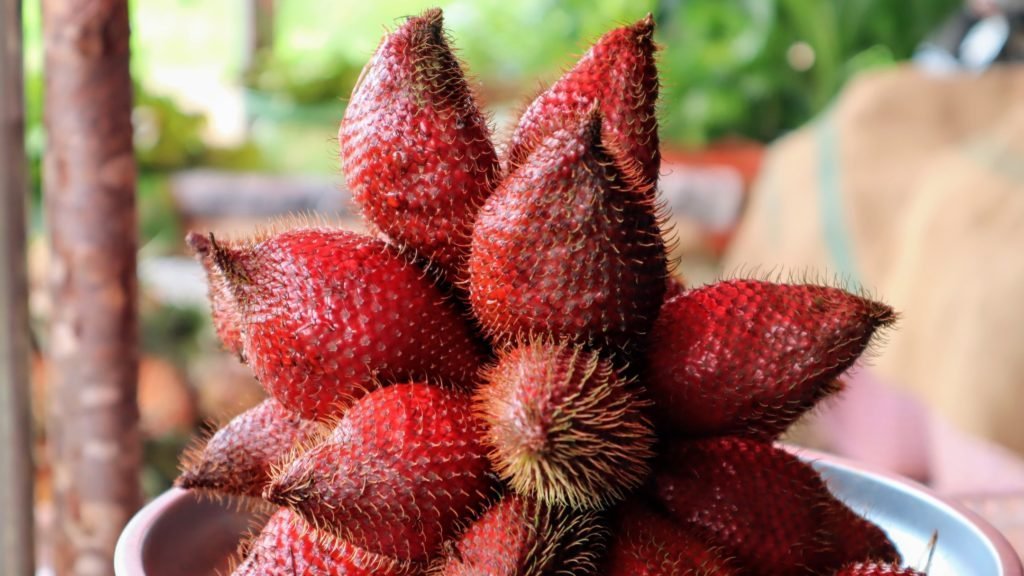 When we're down south in Thailand in the province called Chumphon (จังหวัดชุมพร). To be exact, in the area call Amphoe Sawi (อำเภอสวี) which is known for its fruits. I have actually talked about the cheapest pineapple I had ever come across, now again about an interesting tropical fruit that I'm sure a lot of you not know about, Salak!
To be honest with you here, I have eaten salak since I was a kid. Not that often but you know, I have. Still, I did't know anything about the fruit much. I didn't even know its other name is 'Snake fruit' ! and native to Java and Sumatra in Indonesia.
Salak (Salacca zalacca) is a species of palm tree. It has all these spikes all over and its peel actually somehow looks like snake skin. Make sense it's called Snake fruit!!
Thanks @zephalexia, you're actually the one who told me this fun fact!! <3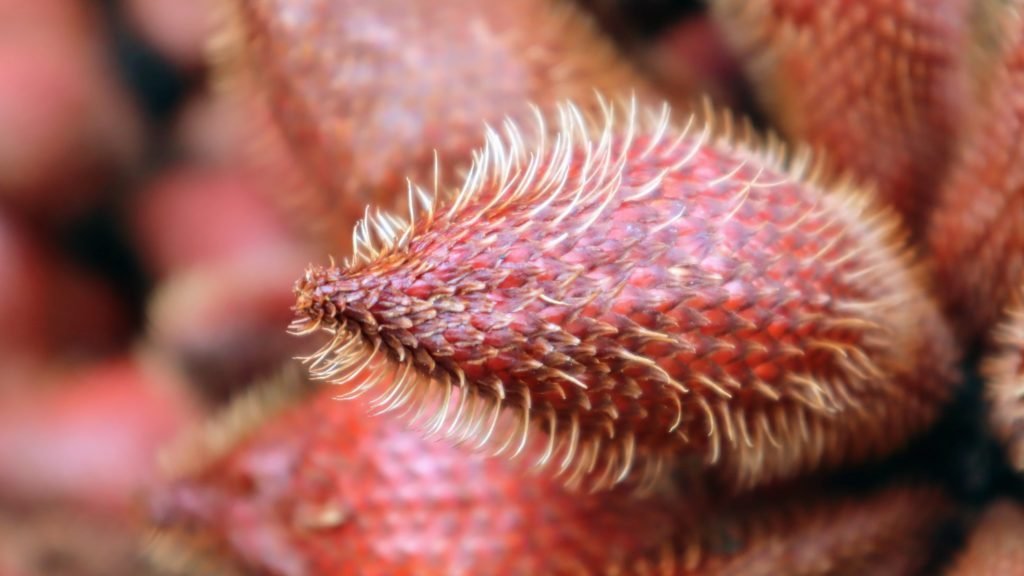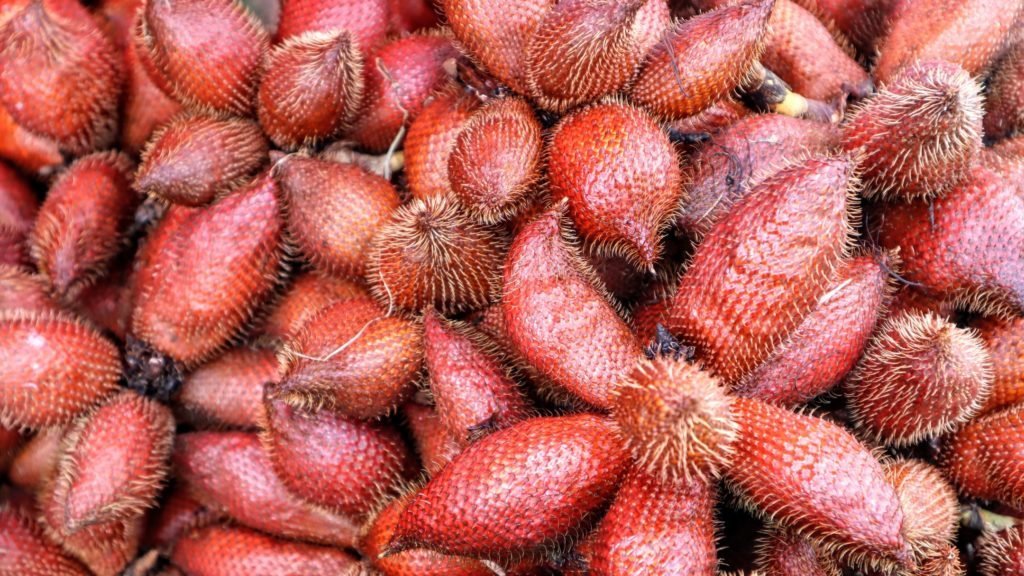 Here in the Sawi district, they grow themselves and have them sold right on the main road at these many stalls along the way from the Chumphon city. We couldn't resist since we're already there and the fact that its sweet & sour tastes would just freshen us up from the extreme heat in Southern Thailand! (Everywhere in Thailand actually! :D).
There were actually a few types for us to choose but we went for the one with a bit more of sourness. I just love the fruity acid taste!
We bought a kilo of Salak/Snake fruit for THB 100 ($3.30)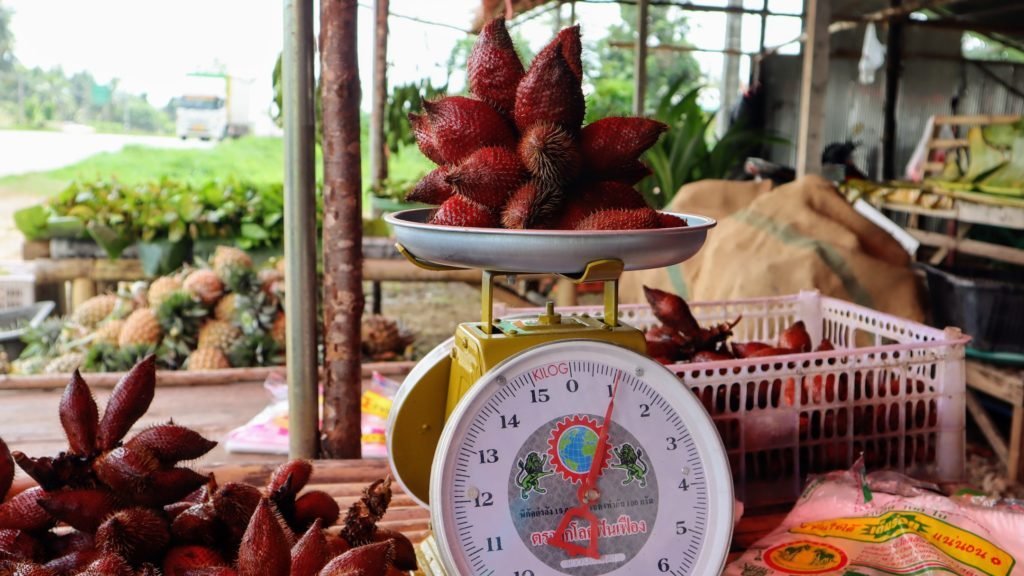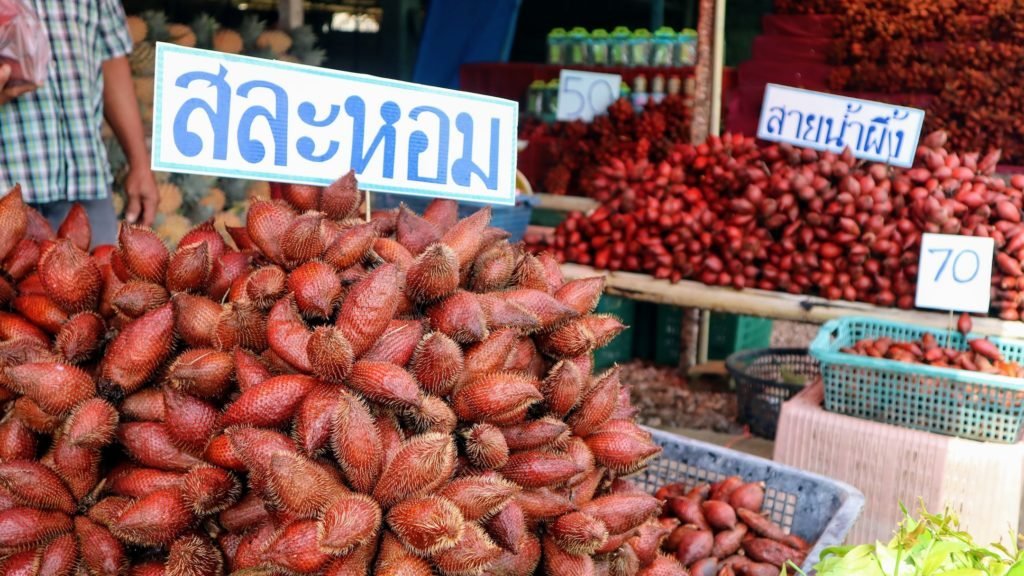 I know it's not originated here in Thailand but we have it all over. It's famous here in Chumphon so if you ever have a chance to visit or pass by someday, make sure you grab a kilo or two.
I would totally recommed you buy from the street stall just like we did as sometimes, it is actually twice the price in the city. Here's exactly where we got them.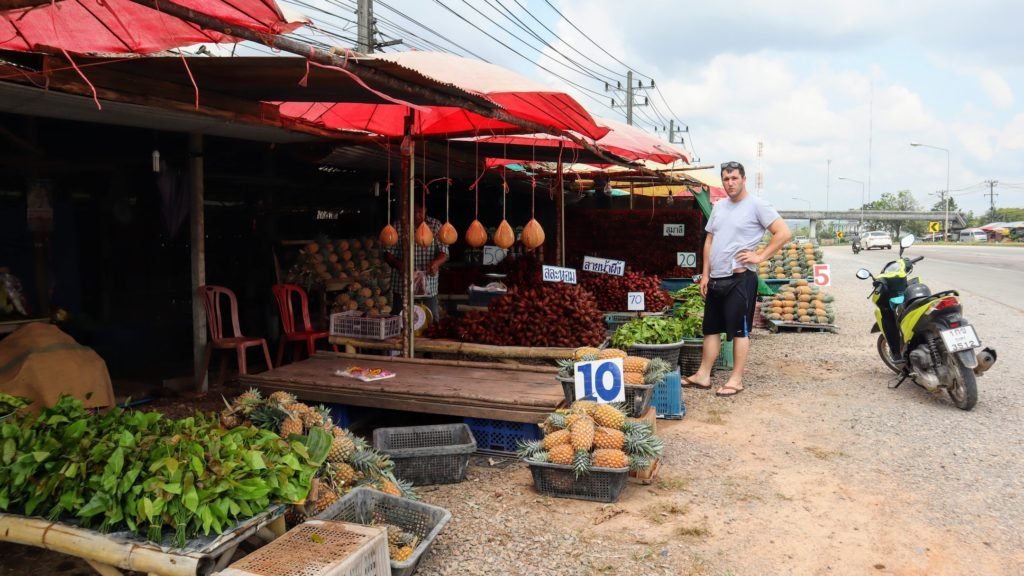 Last giveaway was about this weird looking fruit!!
Here were the people who joined @mamalikh13 @truestories @skrjifen @zephalexia @gikitiki @hungryharish - Thank YOU all!!!!! <3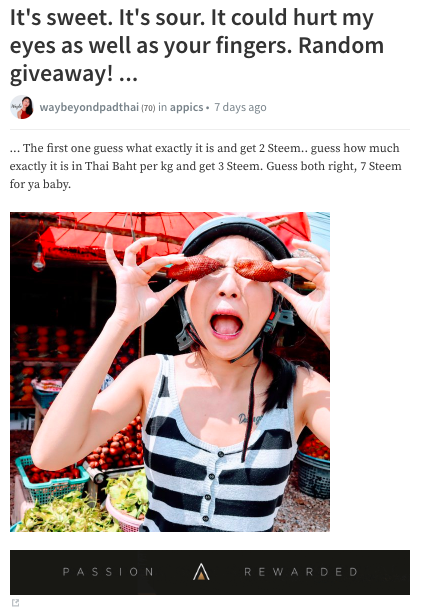 The winner who guessed the fruit right first was @zephalexia!!
Thanks for joining! 2 steem will be sent out soon!
Not on Steem yet?? Let the ninja gets you a Steem account and start earning crypto!
㋡ Earn free crypto : https://www.waybeyondpadthai.com/free-crypto
㋡ Play dice and earn Steem (or lose!)
㋡ Get $27 credit on Airbnb
---
All copy and photos are original content by me.




TO SUPPORT WITH LOVE 💙 PLEASE SUBSCRIBE!!! TO MY SUPER DUPER AWESOME YOUTUBE CHANNEL :)
---