Aguas Calientes is a tourist trap. An actual tourist trap. I mean, you book a train there and you already book a train back even before you get to the town as you think 'I'm going to spend a few days there in this small mountain village when I go visit Machu Picchu'. Once you get there and you realize, dang, other than visiting Machu Picchu, there's not much to do around here at all.. Well, glad you have come across this post!
There's not much to do in Aguas Calientes
I'm honestly telling you 2 days (1 or 2 nights) is more than enough. Even if you would love to do a quick hike from Aguas Calientes to Machu Picchu, you would need just 2 hours max. Then when you're back, there's plenty of time to explore this small little town. A lot of restaurants, bars, accommodation and massage places. Oh! The hot springs!
There's no way you come all the way here and not going to visit this magic place. Actually, you're here in Aguas Calientes because you're on your journey to visit this Incan citadel set high in the Andes Mountains in Cusco, Machu Picchu. That's right!
People always say that going there early might be better because there're less people. We're not too sure about that theory so we went a bit before noon and it was alright. One of the reasons is that we went there during the low season (Rainy season). Luckily, there's the sun that day so we were really lucky!
** If you love to hike and are not scared of the height, either Huayna Picchu or Machu Picchu mountain, the mountains just right by the ruin is there to challenge you. You need to pay the more expensive in advance in order to enter those mountain areas. We didn't go there ourselves as I'm not much of a hiking fan though our friend told us it's so worth going up there to enjoy an amazing view!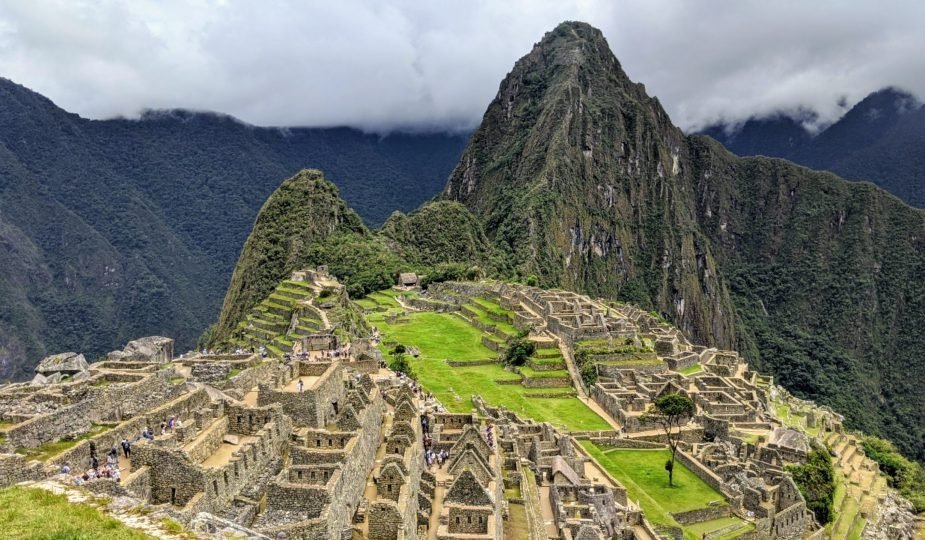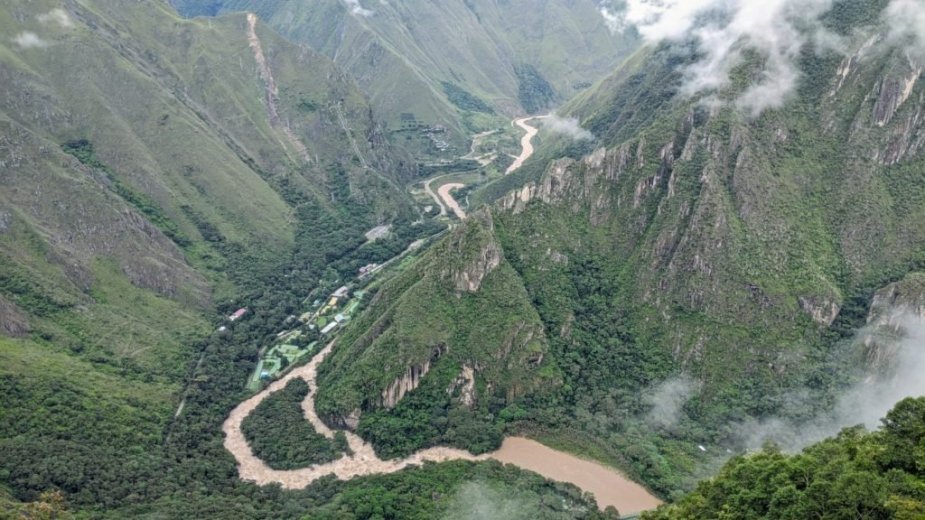 In Aguas Calientes, food is its gem
Beside Machu Picchu itself, one thing I think it's worth doing while you're there in Aguas Calientes is to enjoy some good food! Most of the restaurants are there for tourists as the whole town is run by tourism. If you think I'm saying this myself, have a look at this comment by my regular viewer from Peru.

Though I have been talking to some locals for a bit and we got some great recommendations about where to go for good food. A few restaurants we went and we loved them!
You can't go wrong with Incontri, Aguas Calientes
Incontri was the first one that locals always recommend. Honestly, this is also #1 restaurant for us. It's one of the first few restaurants in town. A bit more like a high end fusion restaurant than an affordable local places but hey, let me tell you, it's worth it. We normally travel on a budget but when we're surrounded by all the tourist places that we would need to pay a bit more anyway, why not pay even more but get a great quality, top notch service and hellllll the food is hard to beat!
We order alpaca steak with mountain mushroom sauce along with raviolis. It was the best one so far among all the alpaca steak we had been having in Peru. Italian pizza was really wood fire cooked. It's so thing and so much cheese.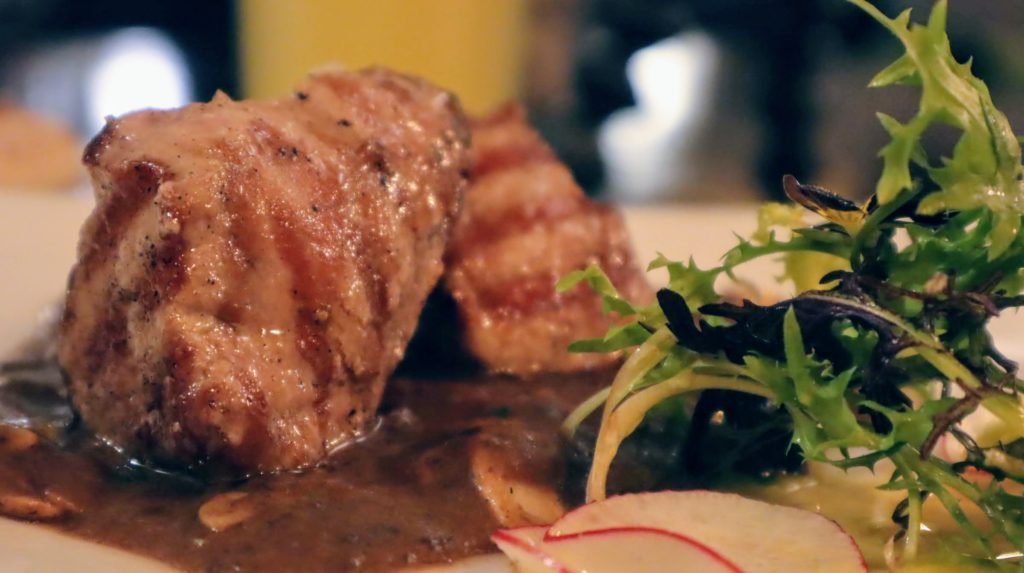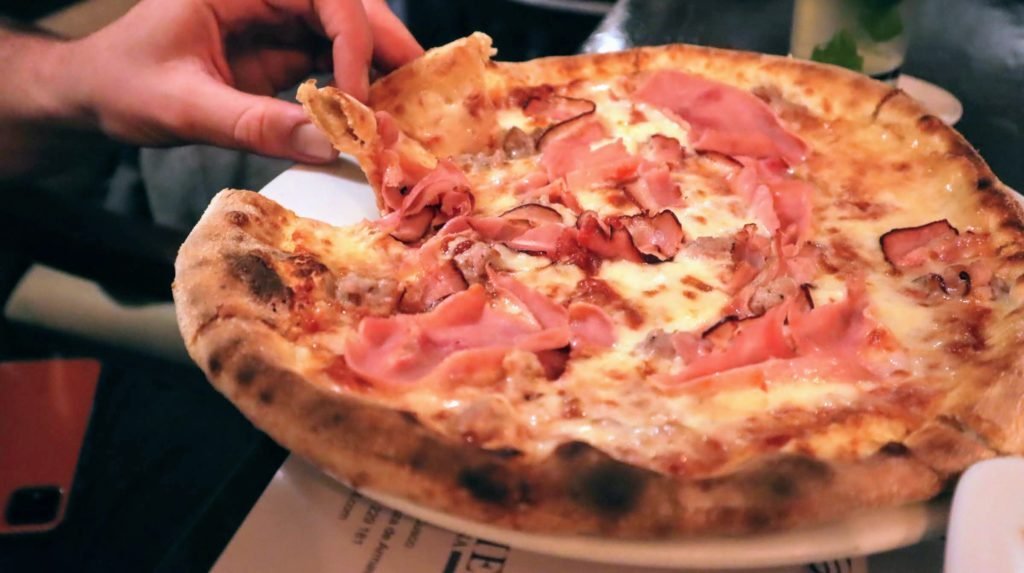 The highlight of Incontri!! Really, you can't just not order this Italian dessert, Tiramisu, here at Incontri, Aguas Calientes. Our handsome waiter recommended and we went for it. Next thing we know, he came with an empty small bowl then started to prepare the Italian dessert step by step. That was fun to watch and really delicious! I had never had Tiramisu like that before. Loved it!!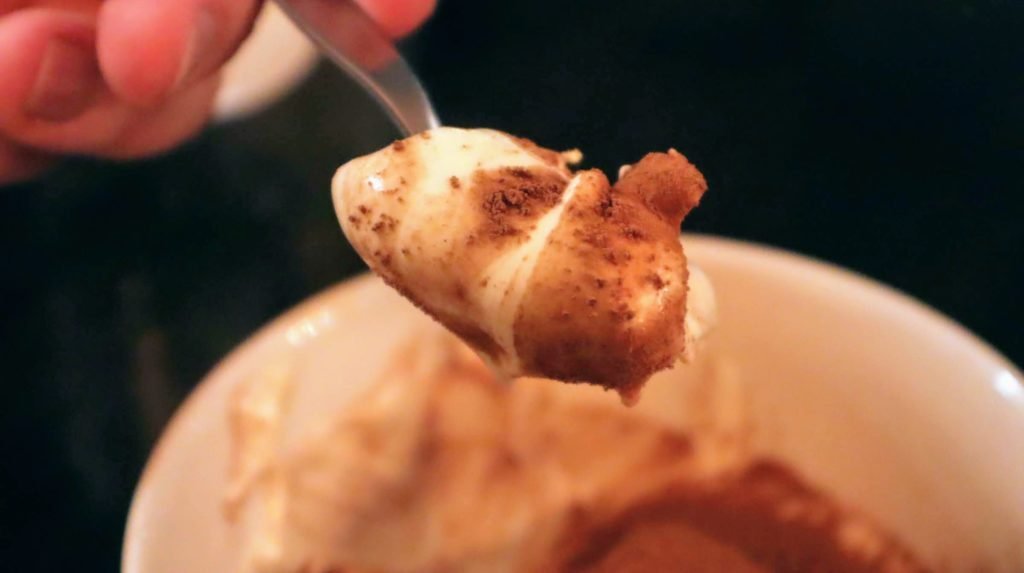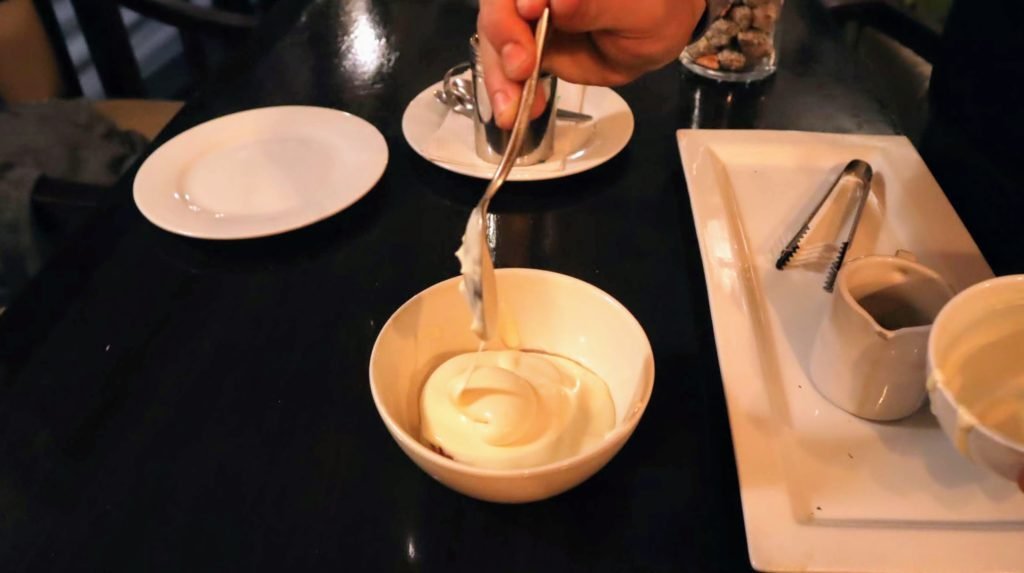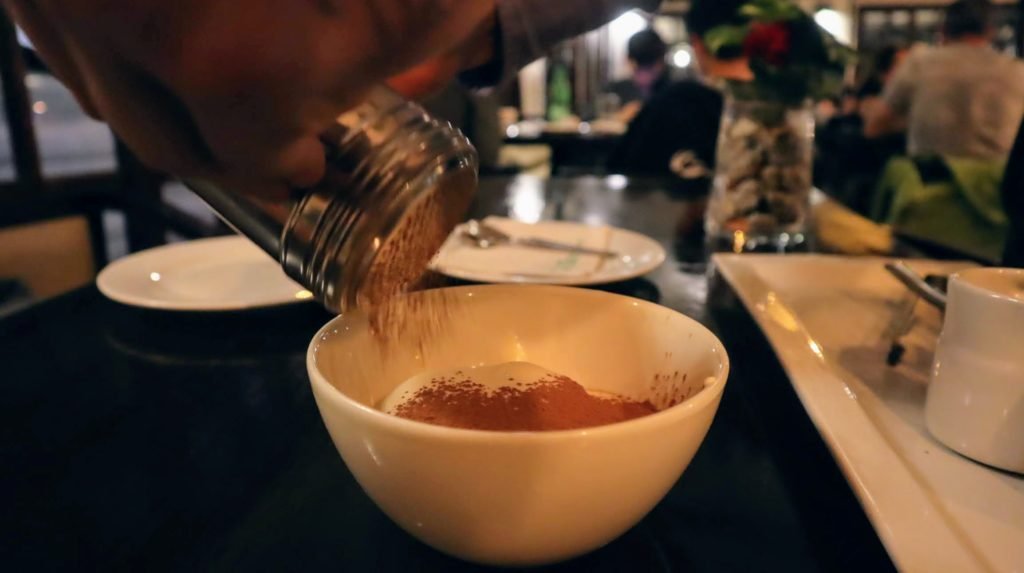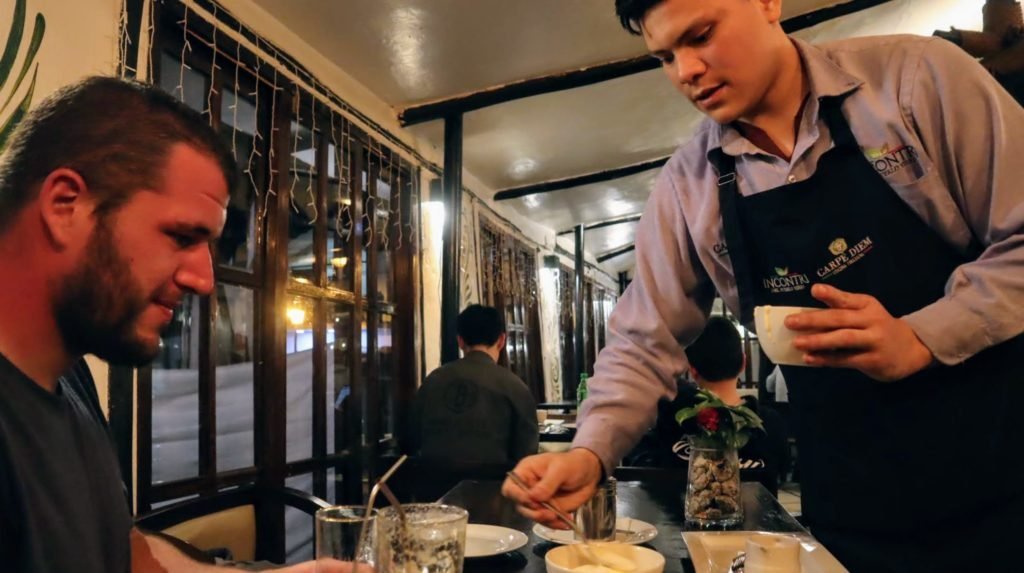 Best of the best service at Full House Restaurant, Aguas Calientes
Don't get me wrong, their food is good but it's hard to beat alpaca steak at Incontri.
We went straight to Full House Restaurant right after the trip to Machu Picchu. It's right by the river and also just right by the railway. Really convenient location and the staff would already be there wait in front of the restaurant for you with big smile!
I had never felt taken care of so good just like I was here. We got the tables we wanted, free pisco sours and staff that would always be there and seems to know if you need anything. We ordered alpaca steak with red wine sauce, trout ceviche and a burger.
It's our first time trying trout ceviche. Really, didn't expect it to be as good as the ocean fish but turned out, it's like eating salmon. Both the color and texture I was like, omg!
Overall, it's a great dining experience with a lovely view of the Urubamba River right down below.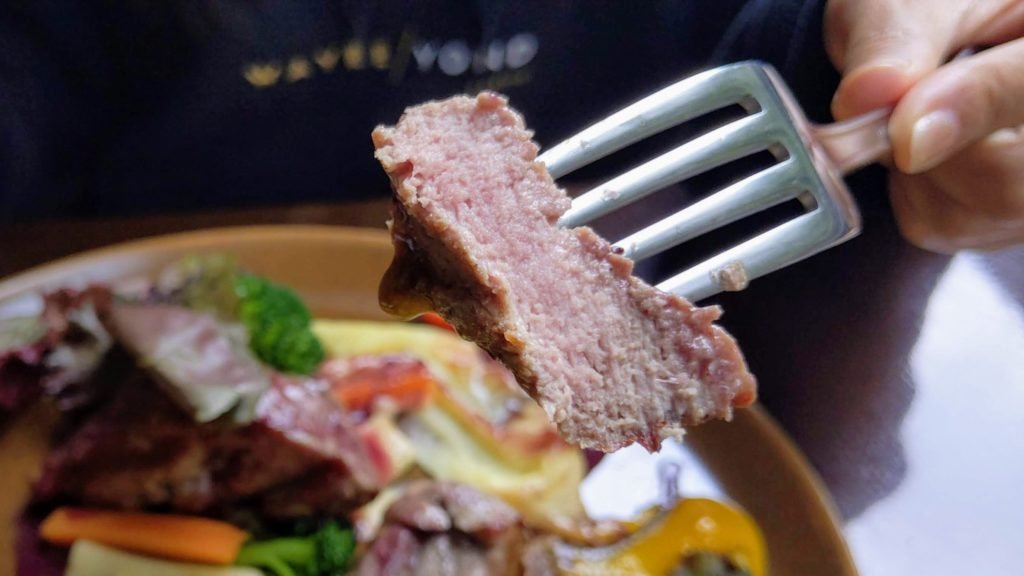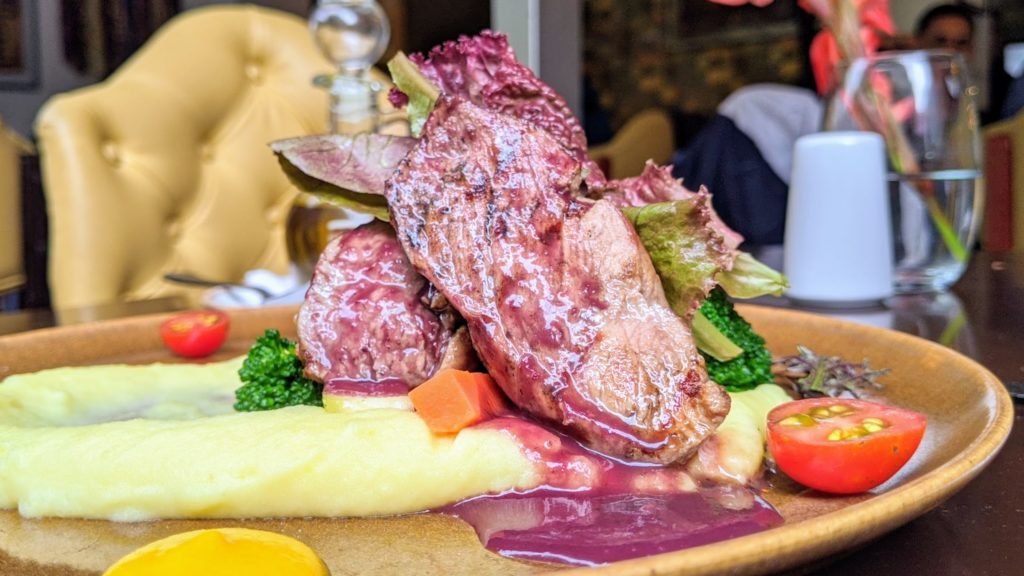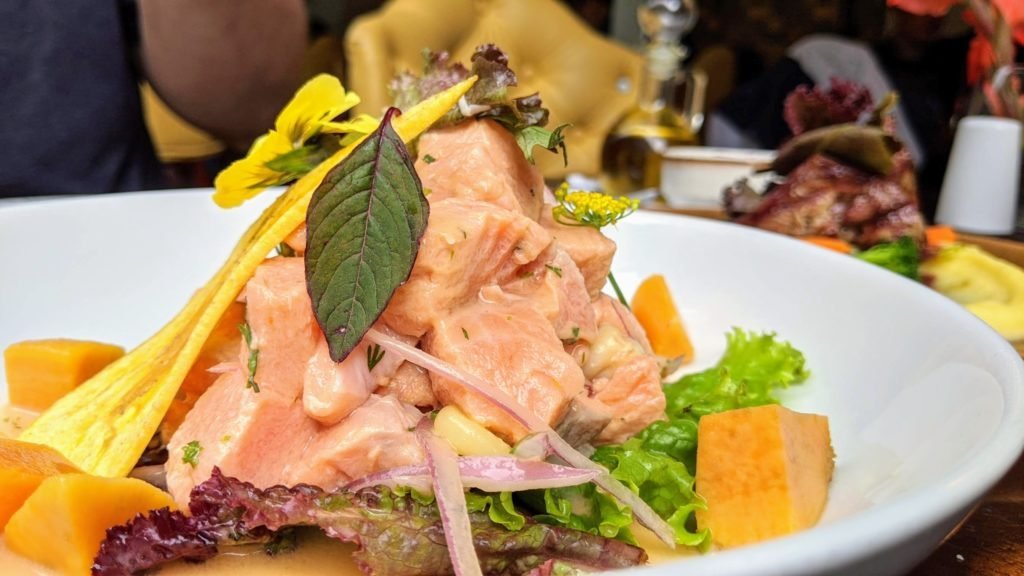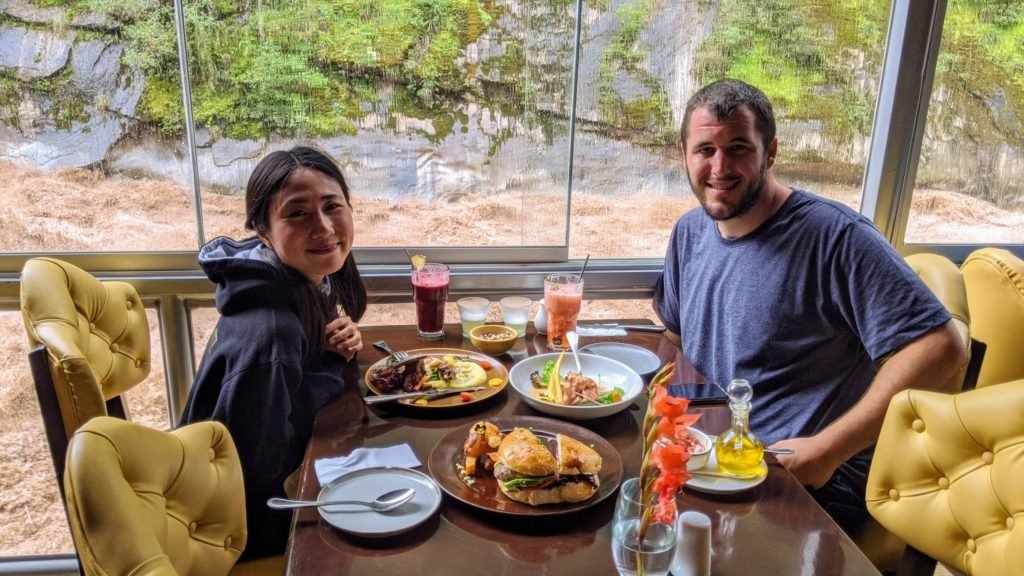 Hot Springs at Aguas Calientes
In case you have no idea at all what Aguas Calientes means. It means 'Hot water' and that's because there are some hot springs around town and yes, some in town. We went to one. Honestly, to compare with the previous experience we had in other places like in Taiwan, Japan for example. This is far from an impressive hot spring.
There are a few pools to dip in but there were pretty crowded. Almost a pool party rather than a calm relaxing hot spring. Wait, the water is not even that hot either. The highest temperature was about 40 degree celsius.
Anyways, I think it's quite a good way to relax after the hike at Machu Picchu or the stressful day dealing with all the people trying to sell you food, massages, and souvenir in town.
Bonus! Bar on site so that's quite handy.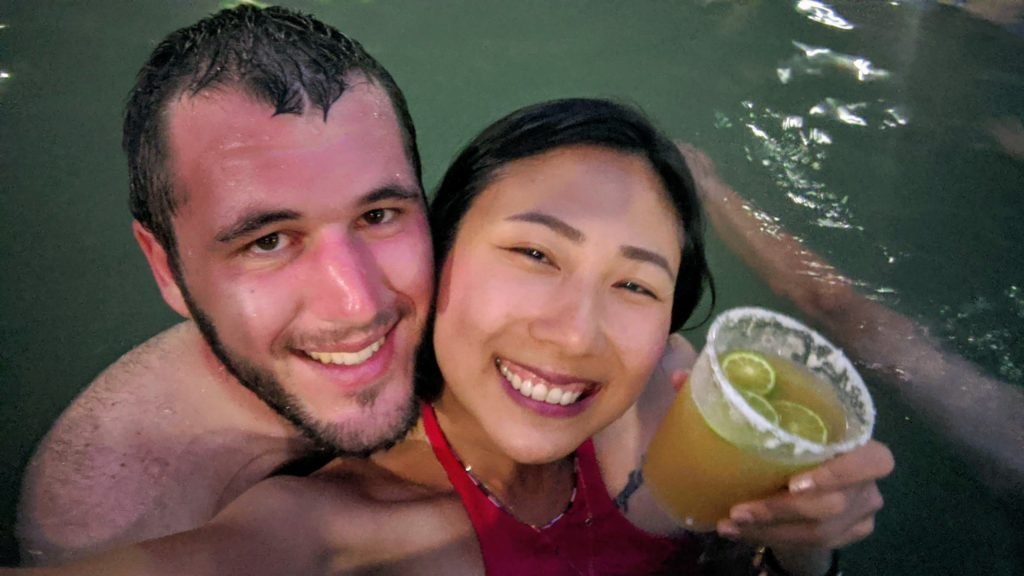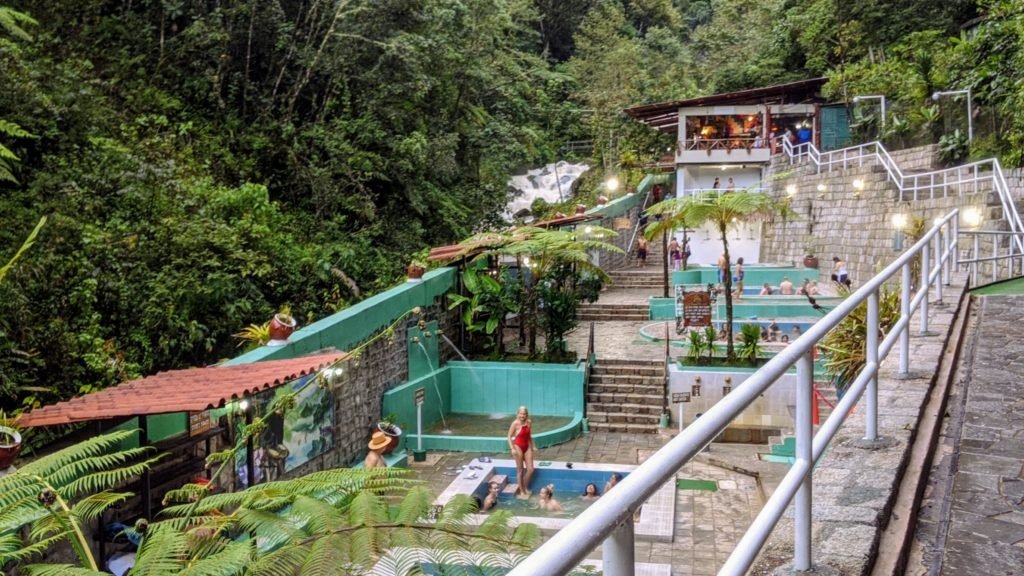 Alrighty, told you! A day or 2 would totally be more than enough to visit Aguas Calientes and Machu Picchu. It's quite an experience!
♡ Get $55 TRAVEL CREDIT
♡ EARN CRYPTO while browsing
🎥 Check out all MY GEAR
---
All copy and photos are original content by me.
TO SUPPORT WITH LOVE ♡ PLEASE SUBSCRIBE!!! TO MY SUPER DUPER FOOD CHANNEL