First time is a charm
Wow! I've been to California like hundreds of time (not true), how come I'd never seen this place until a few days ago! 'Habit Burger'. We were just driving pass the place in Santa Cruz and Kev @trinityandgrow told me he had food here before and it was good. There we went.
Just like every other first times, everything was so exciting and I wanted everything. Yes, also I was hungry. LOL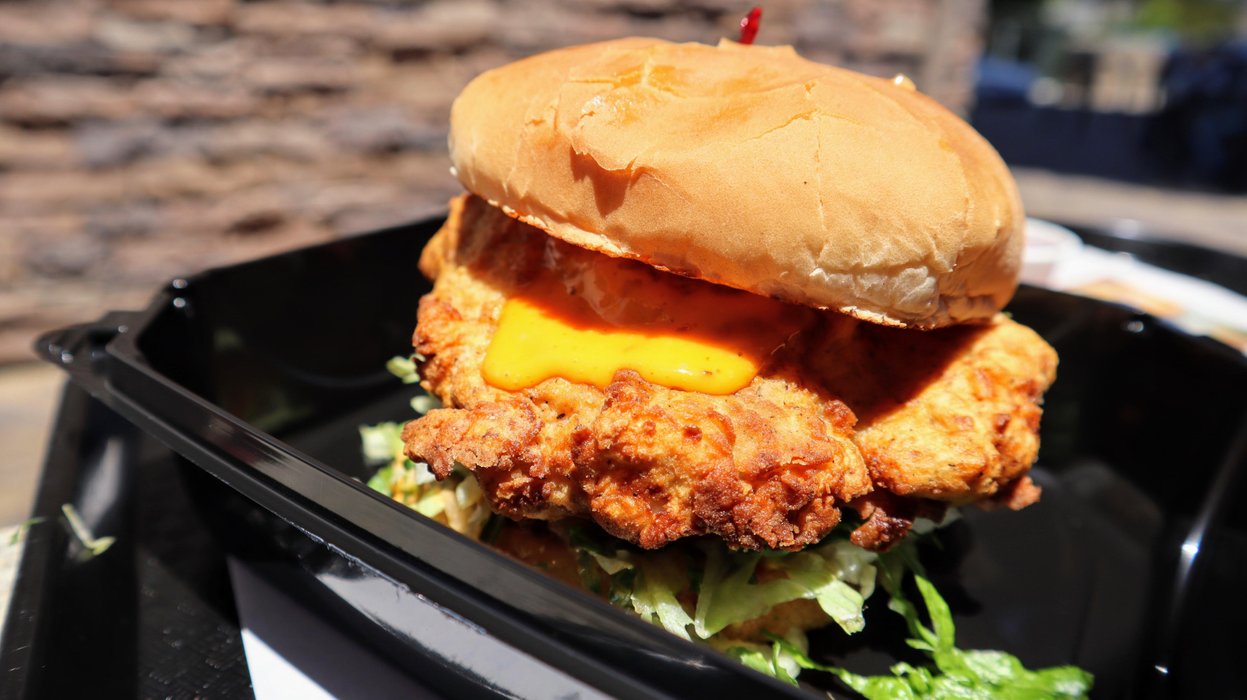 California based burger
This is what it looks like from outside. It's just right by the main road also so it's pretty easy to see. You wouldn't miss it either, I'm sure.
The Habit Burger Grill is an American fast casual restaurant chain that specializes in charbroiled hamburgers. The company also purveys other typical fast-casual fare. Its headquarters is in Irvine, California. - Wikipedia -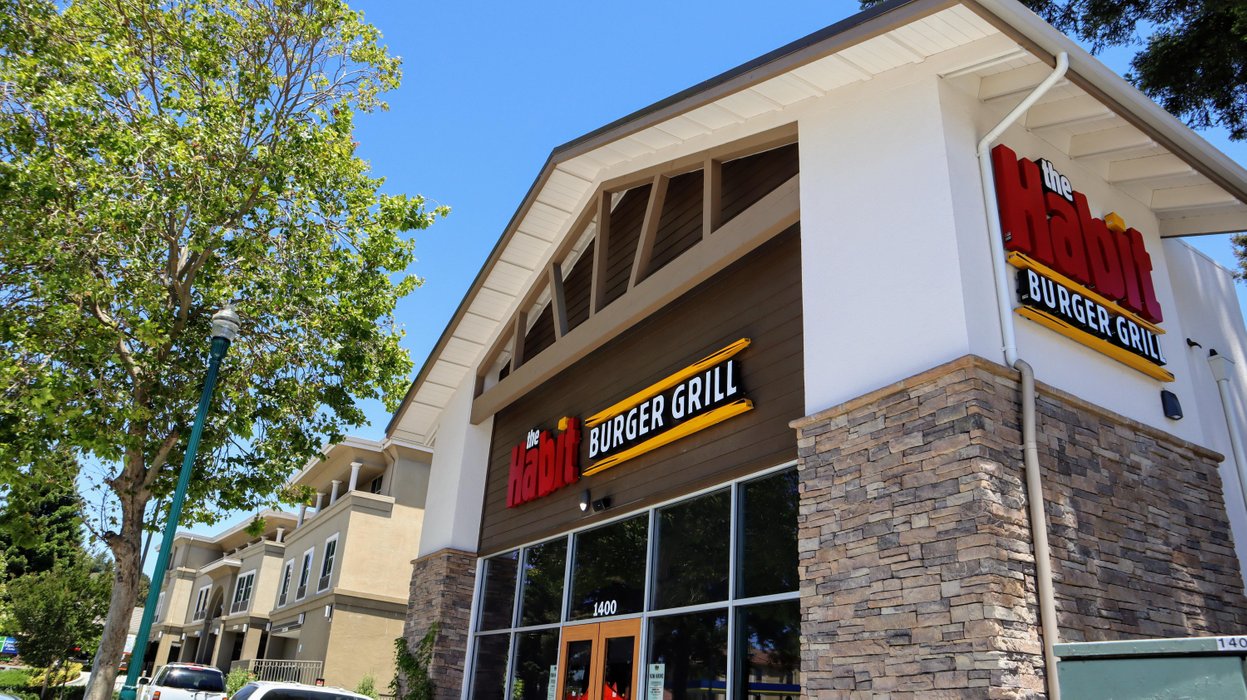 Vamos a comer!
6 goodnesses we got.. All of them are good and totally reasonable priced


Teriyaki Char burger
I ordered this one as it got a ring of la piña! (Pineapple) Loveeee. Pineapple is good with everything.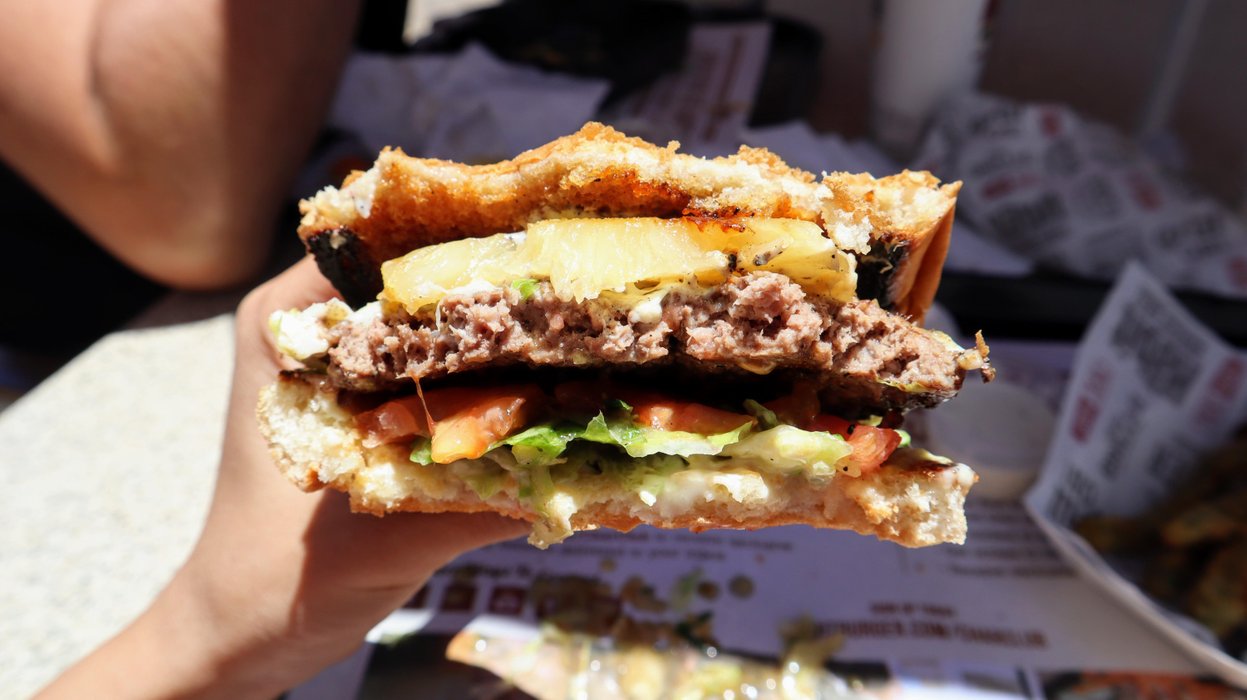 Chicken sandwich
Kev got this because he loves chicken and god, look at the cheese.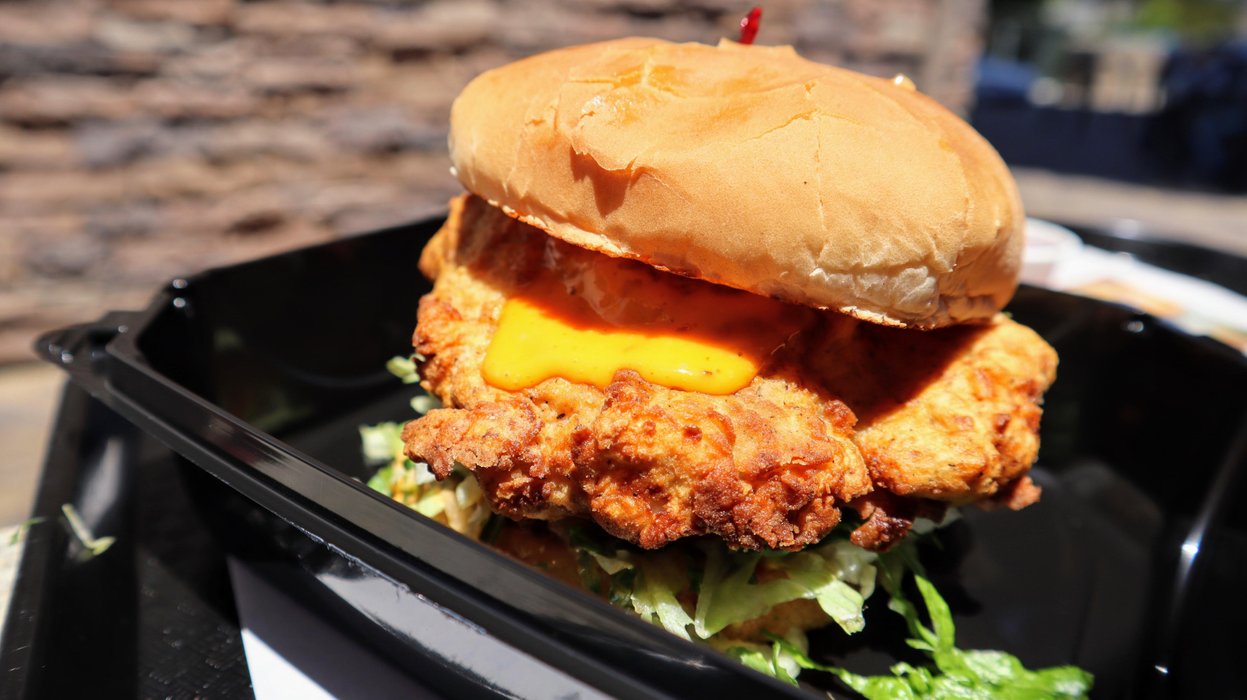 Sweet potato fries
I'm sure it doesn't have to be at Habit Burger. Sweet potato fries are just good everywhere. Here, very good haha.
Green bean tempura
Whoa!!!!! This is the beast of the post. I've actually not seen burger places elsewhere serve this thing along with the burger but youuuu, consider doing so. These tempuras were so good. I really think they use fresh green been (Kev said so).. I would go back just for this haaaa~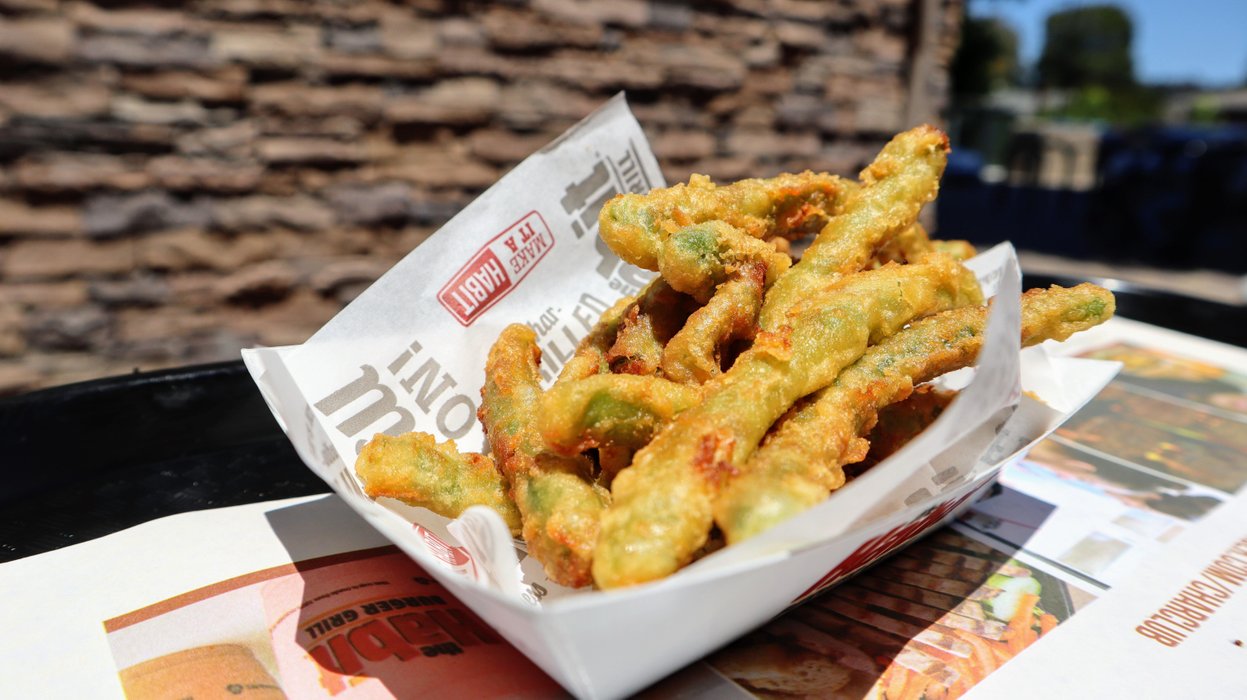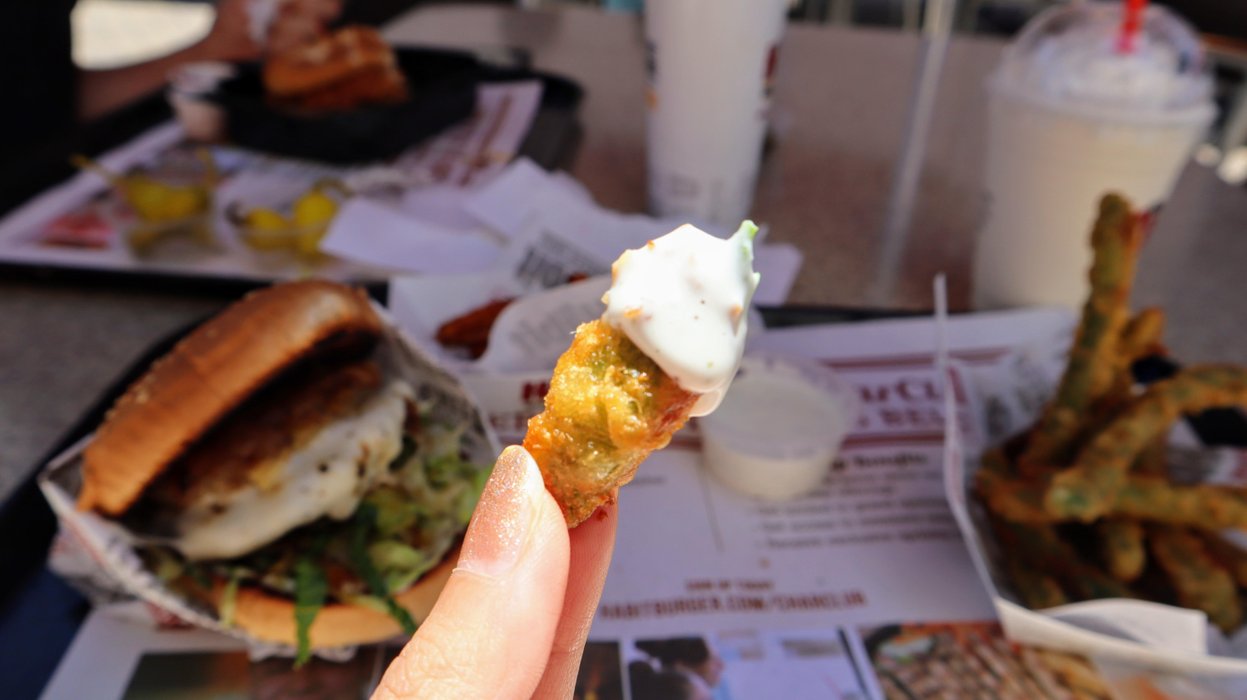 They got 3 types of pickles (You call these 'pickles' right?) I'm not too sure but have a look!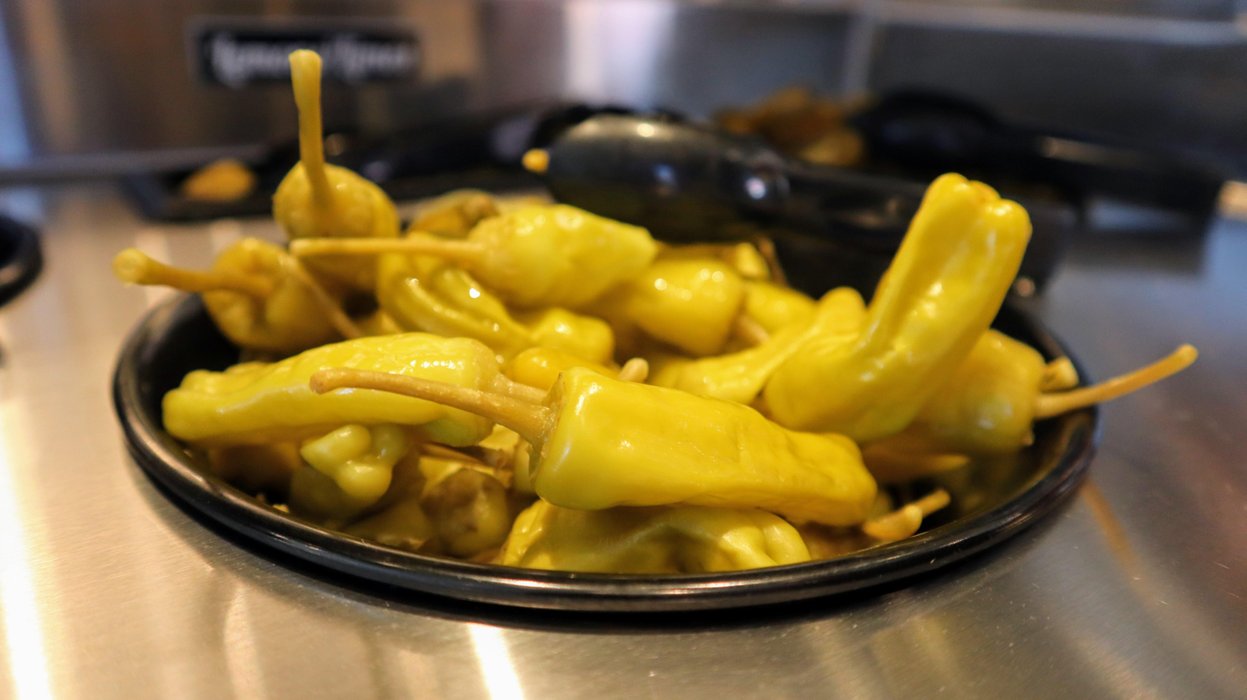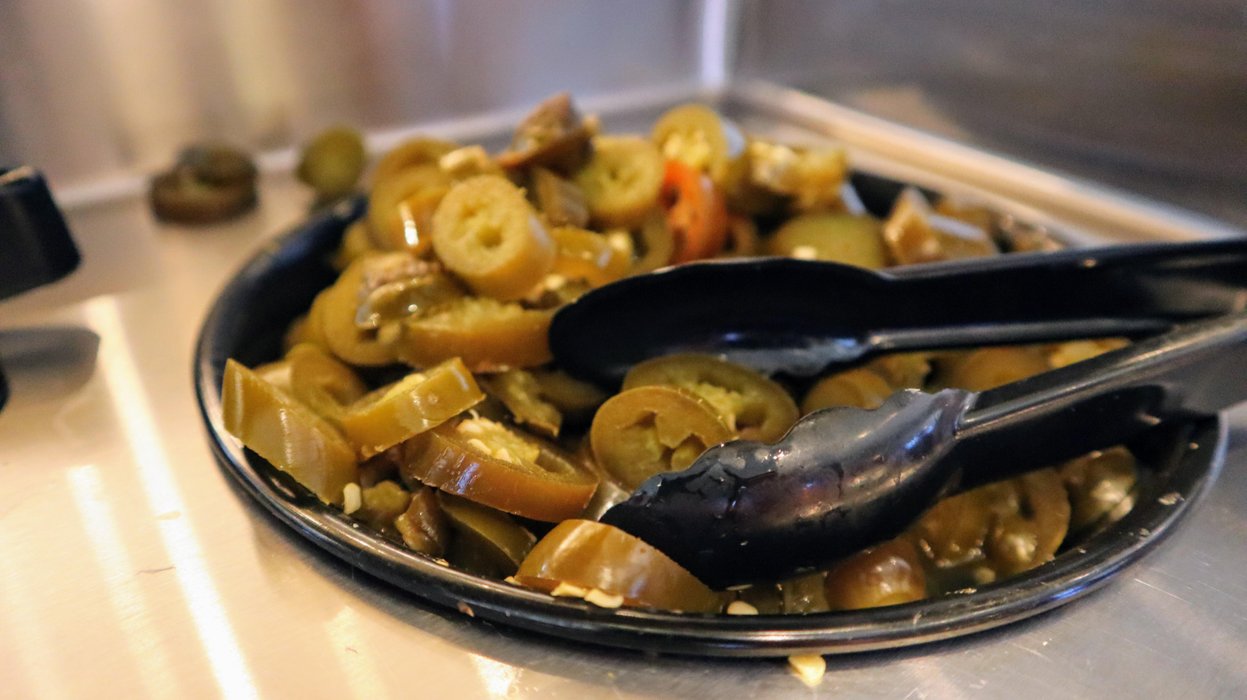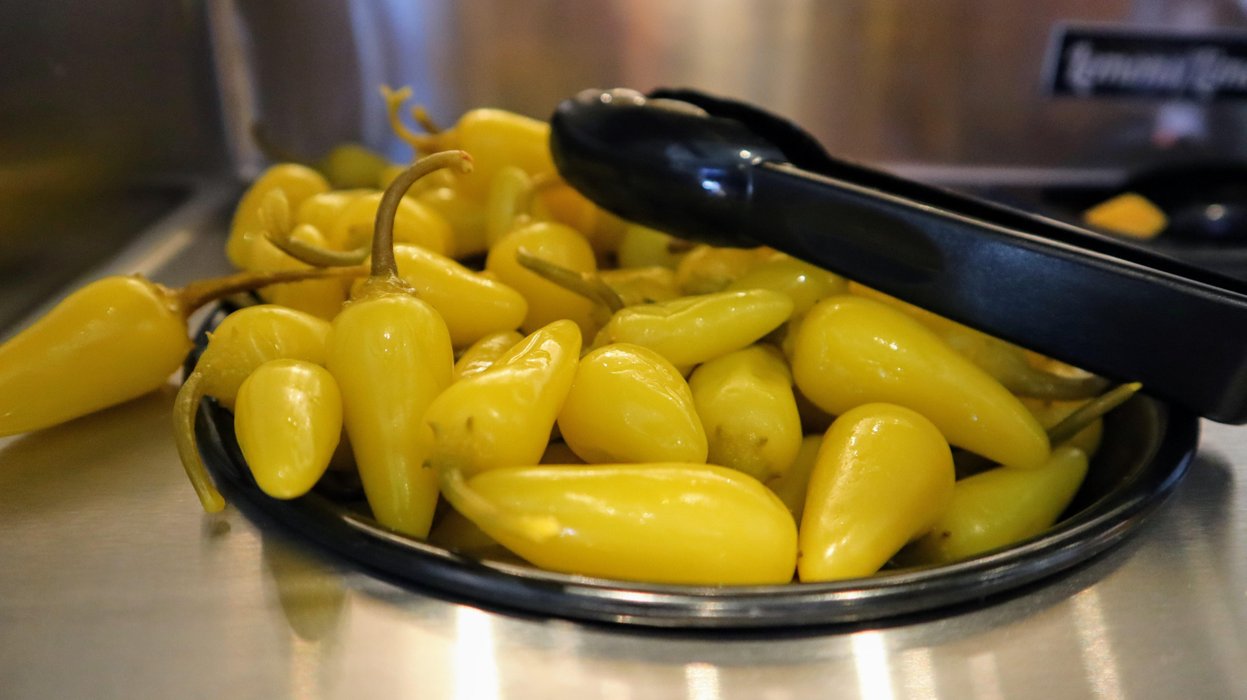 I liked the last one the most. Totally add flavors to my bites. Super intense! Love it! :D It's peperocini!


Strawberry, cucumber and lime
What a combination. So refreshing! and I loved its taste. Also how healthy it sounds (Though I don't thing it's good for health, really LOL). Oh oh oh, how pinky cute is its color!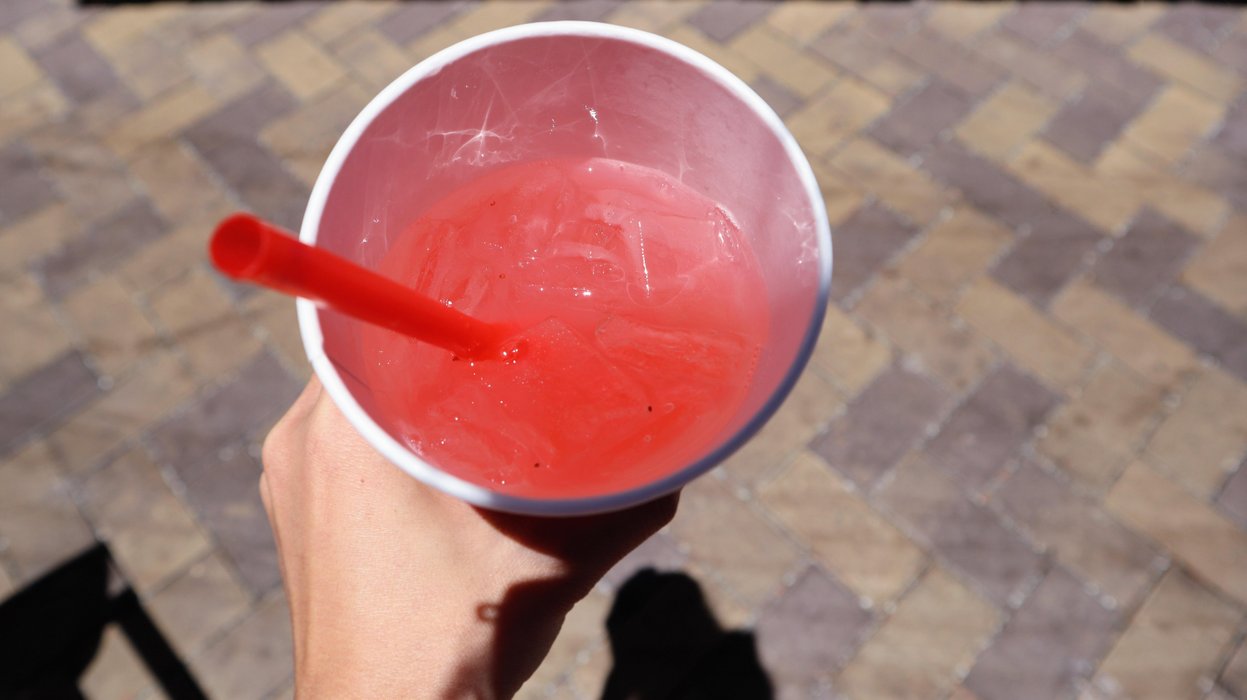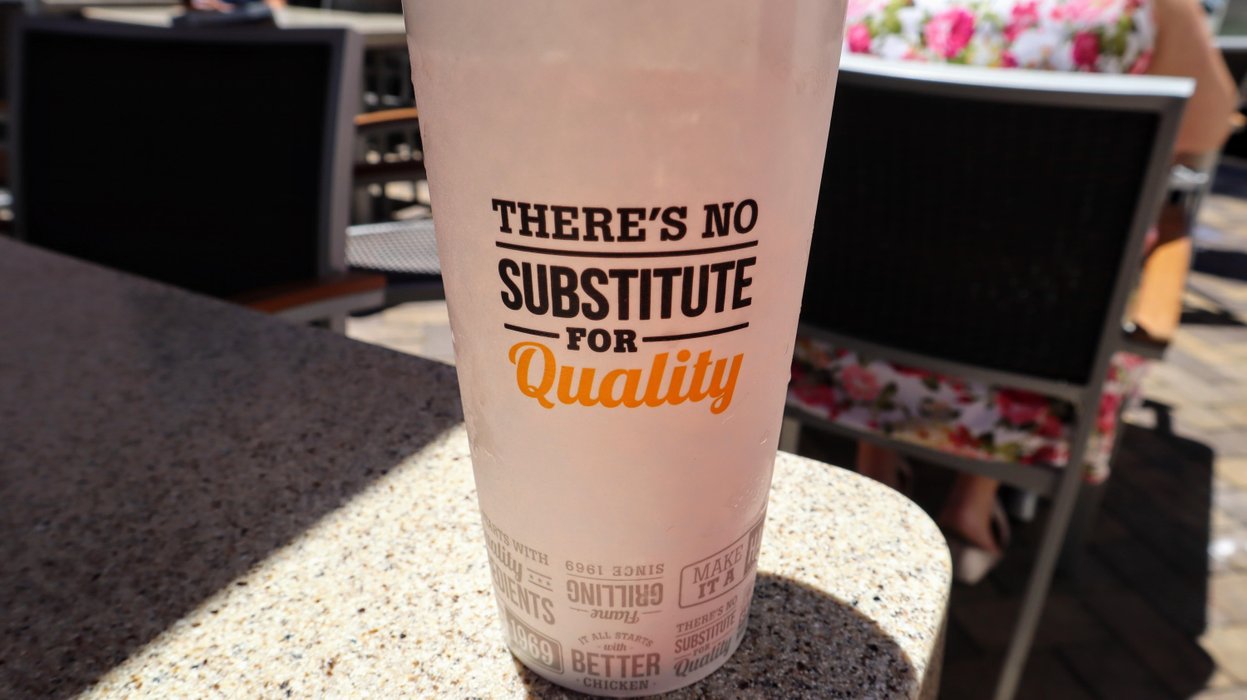 Vanila milkshake
So thick, so rich, so good !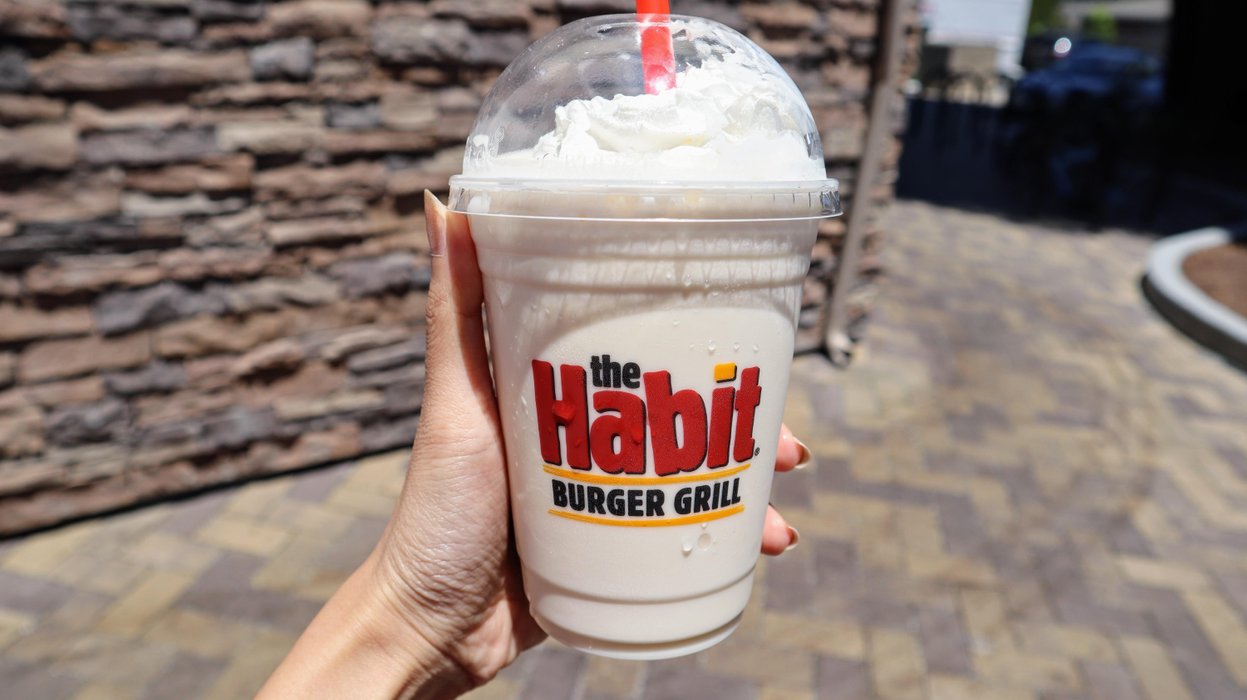 California vibes
Once we walked in, we saw the sign above the ordering counter. I think if there's someone trying to say that sentence, they probably do it with a pretty loud voice. It's up there. It's golden and it got '!' at the end. They sure insist! :D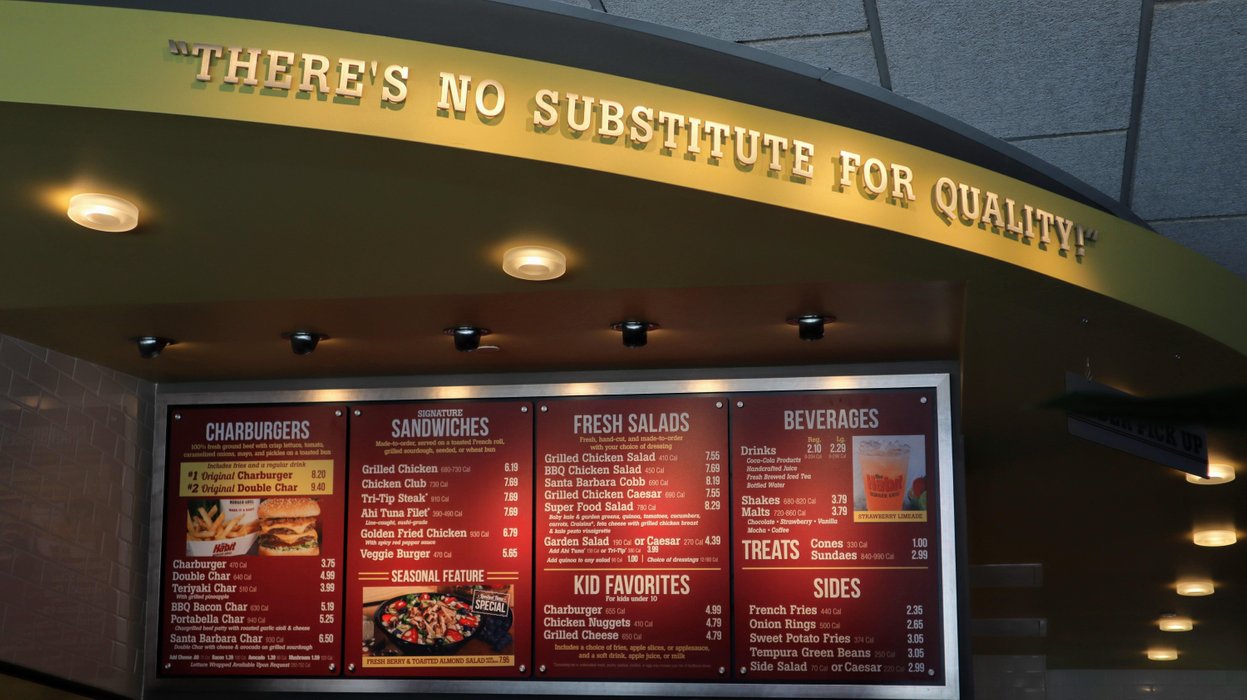 Also, as this branch located in Surf town, Santa Cruz, they got paintings like these for their decoration.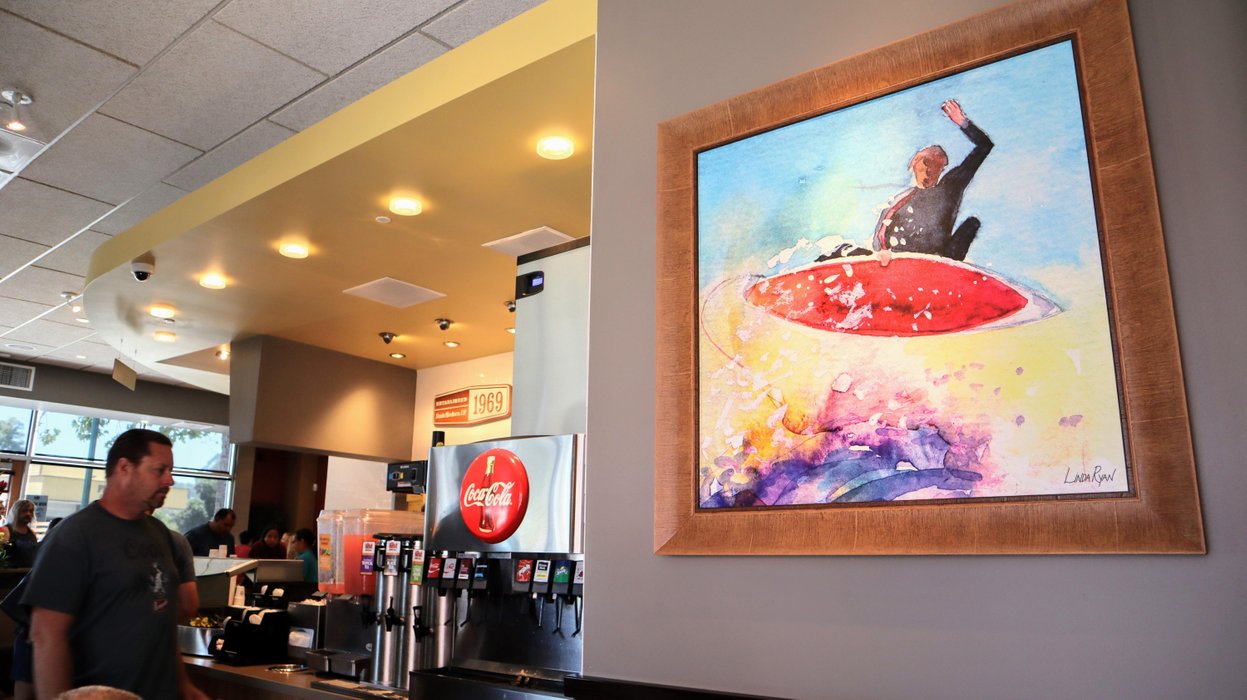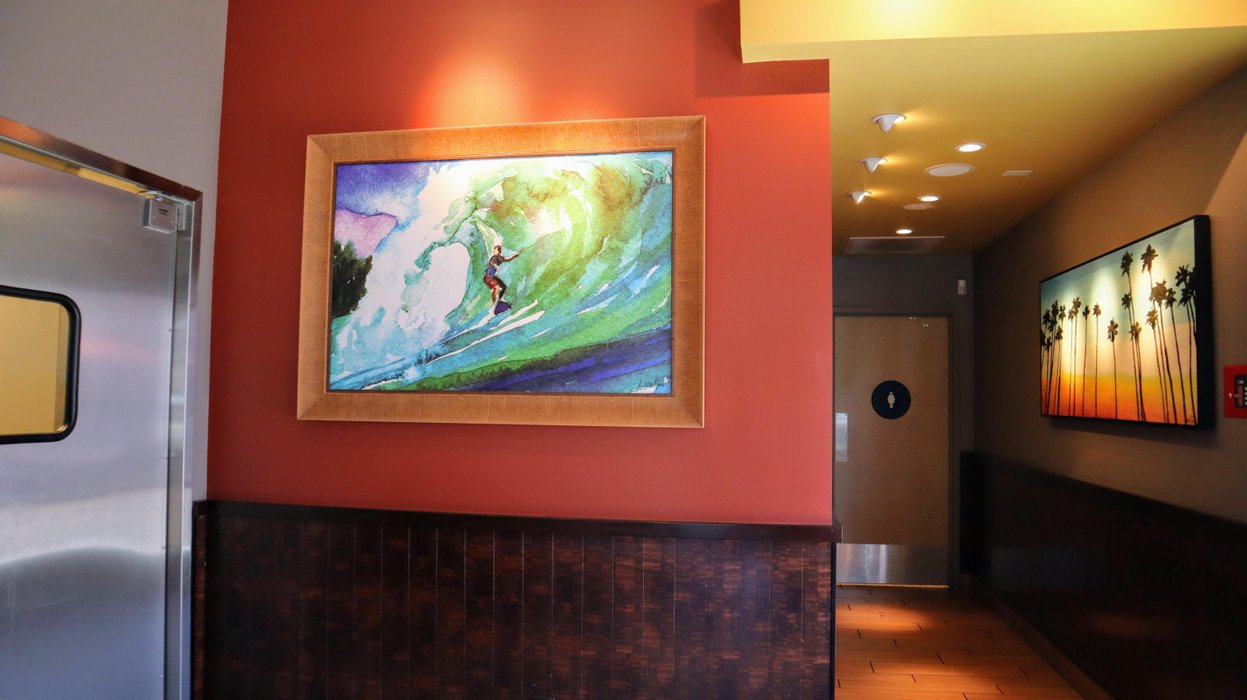 Sitting outside enjoying the California heat LOL
Here's the only photo of us that's taken. I swear I didn't try to blur his face. I just have to learn how to use a camera right!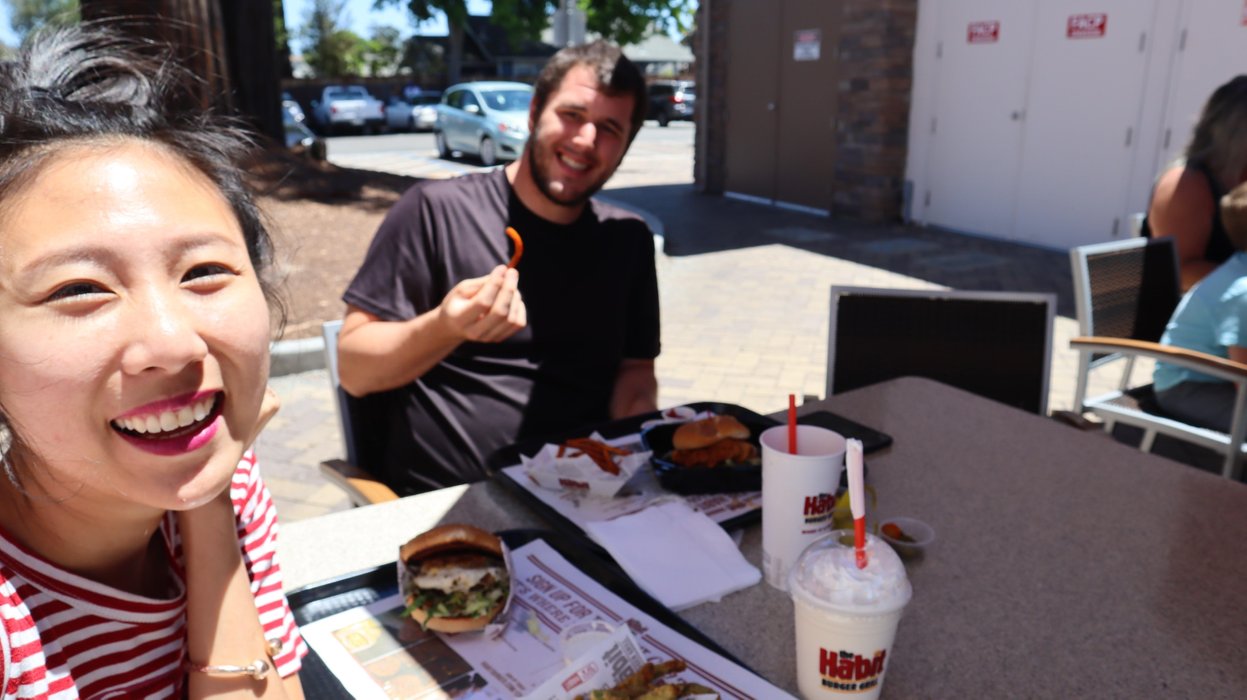 I know, I know! There's no eyebrow on that face but you bear with it! LOLOL (Now I'm crying while typing haha)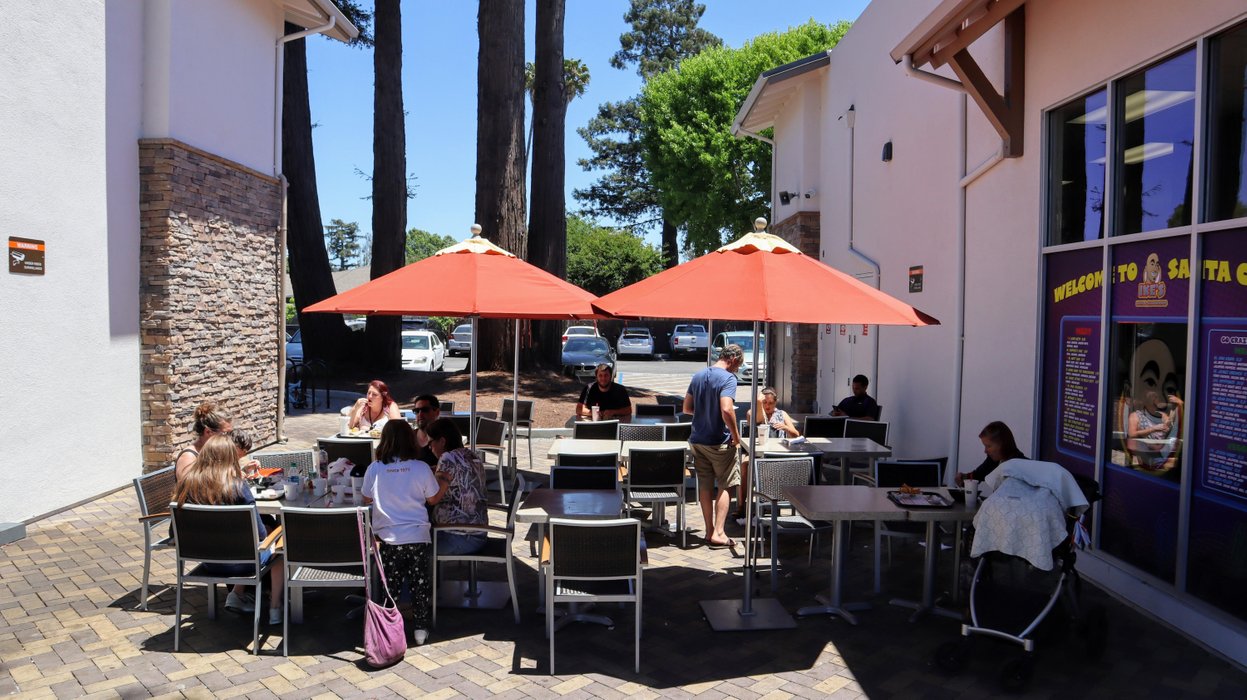 Woohooo! That was good! I would love to come back even just for those green bean tempuras. Love them all!
So for sure, if you ever pass by one, don't forget to give it a go and let me know what you think! Or if you've already visited one, what was your experience??


Lots of lots of love,
Mo ❤
We would love to talk to you ! Come say Hi ! on Fundition Discord server | eSteem Discord server
@waybeyondpadthai on Steemit | Fundition Angel
Join a community where you could spread the love**