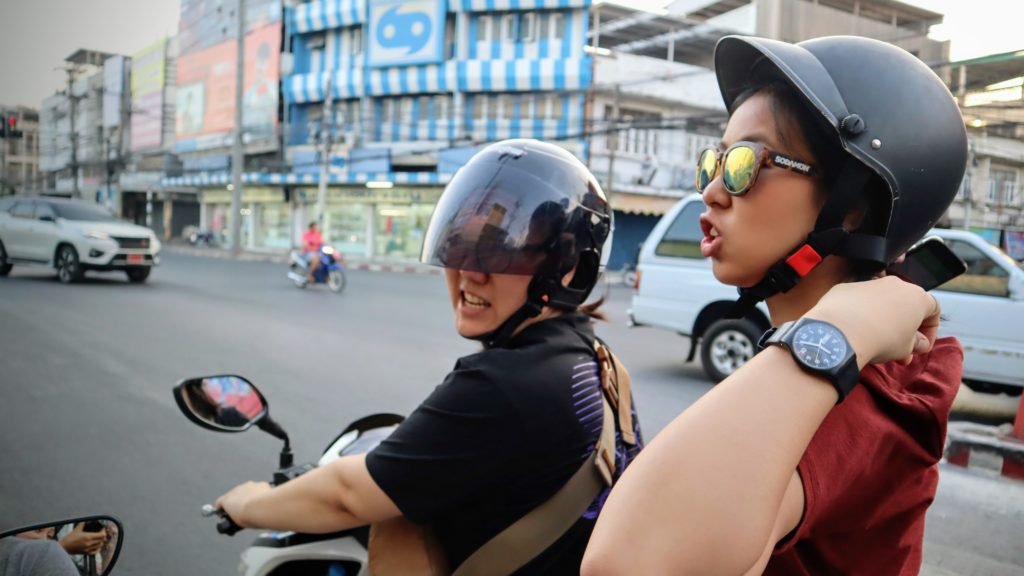 The nature ride in Kanchanaburi (กาญจนบุรี)
Our first day in Kanchanaburi, my friend wanted to go check out one of the tourist attractions 30 mins motorbike ride outside of city center 'The Giant Monkey Pod Tree'. We went without knowing how giant it was going to be.
** There are motorbike rentals everywhere around the city as it's a tourist spot. We got it for 200 THB per day.
The ride after we're out of town for a bit was indeed a beautiful ride. We enjoyed the view on the way along with the pastel sky after sunset. Nature and mountains everywhere! Oh! The river too, the famous Kwai Yai River :)
We also rode past a super big Chinese graveyard. Like, really big one right there by the mountains.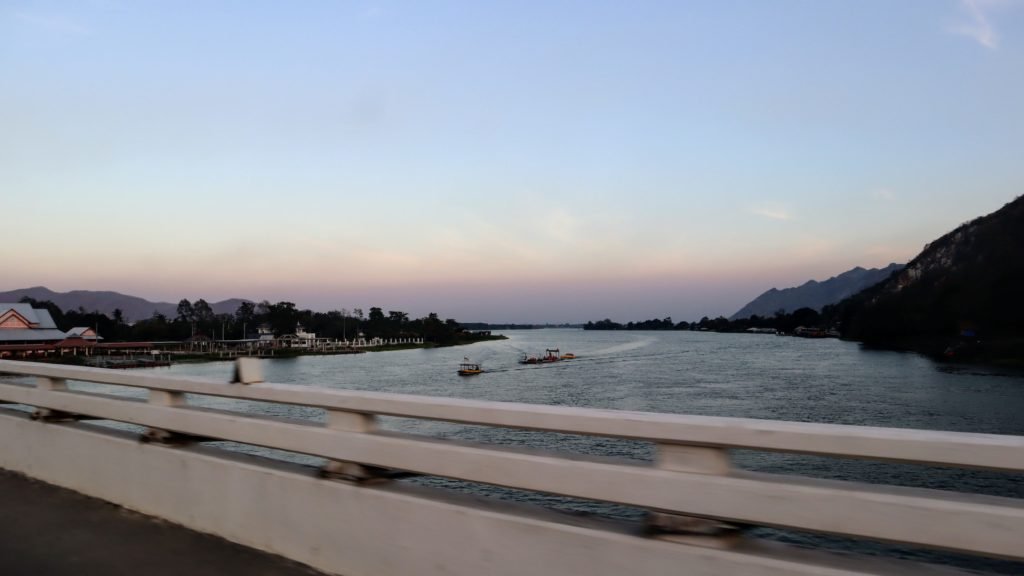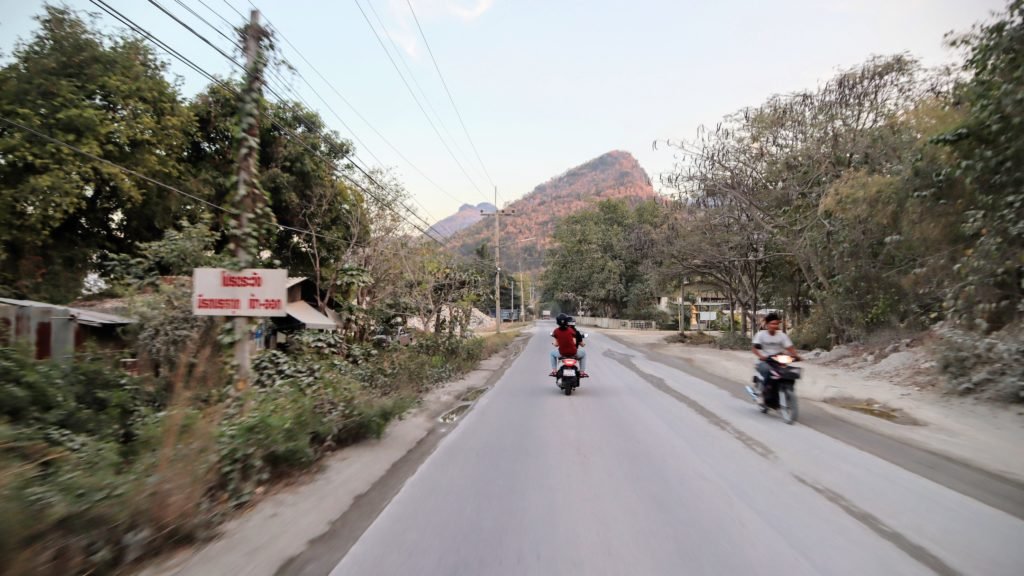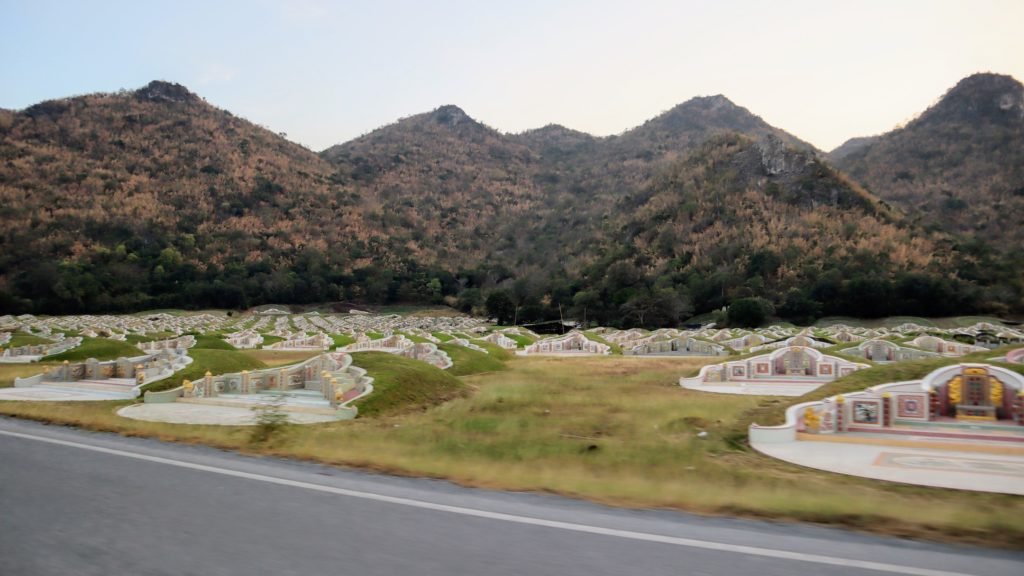 The Giant Monkey Pod Tree (ต้นจามจุรียักษ์)
After 30 mins, we got to the destination, 'The Giant Monkey Pod Tree'. We didn't really expect how big it would be. Turned out, it's pretty big. Like, real wide. Wider than the redwood tree if you can imagine!
The massive specimen of a chamchuri (rain tree), over 100 years old
A Korean friend that went together kinda said that it looked like a really big broccoli. Well, you decide!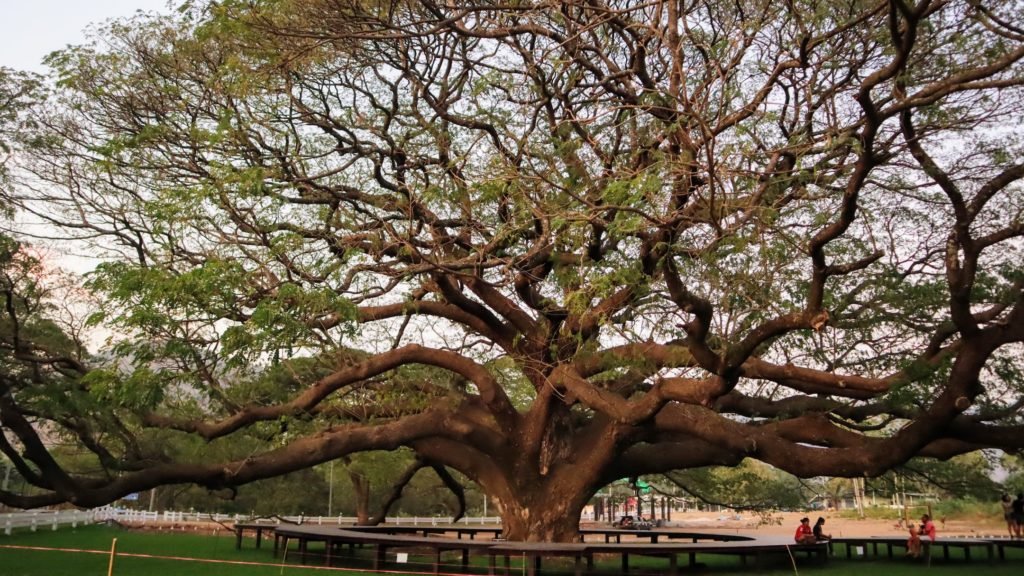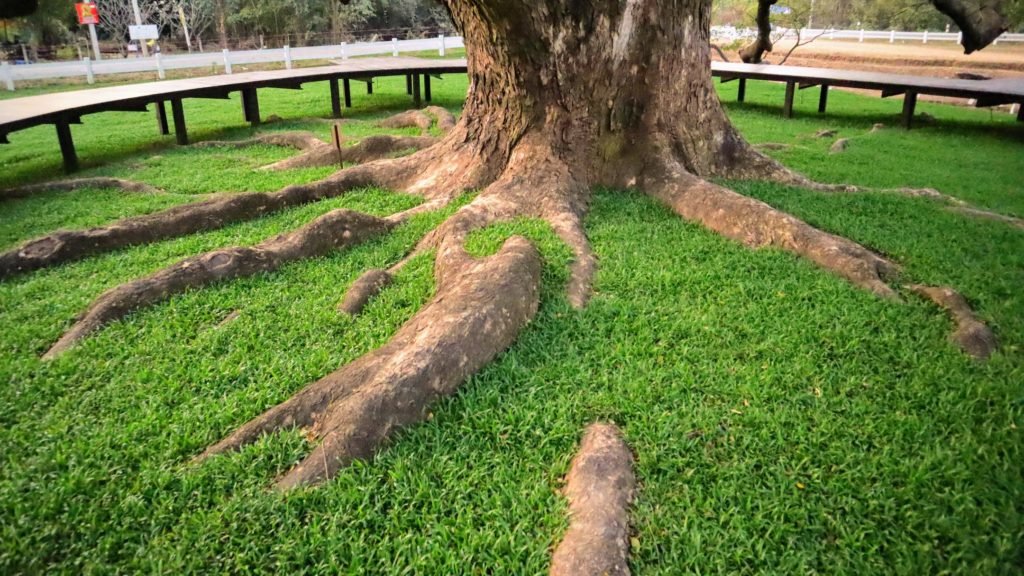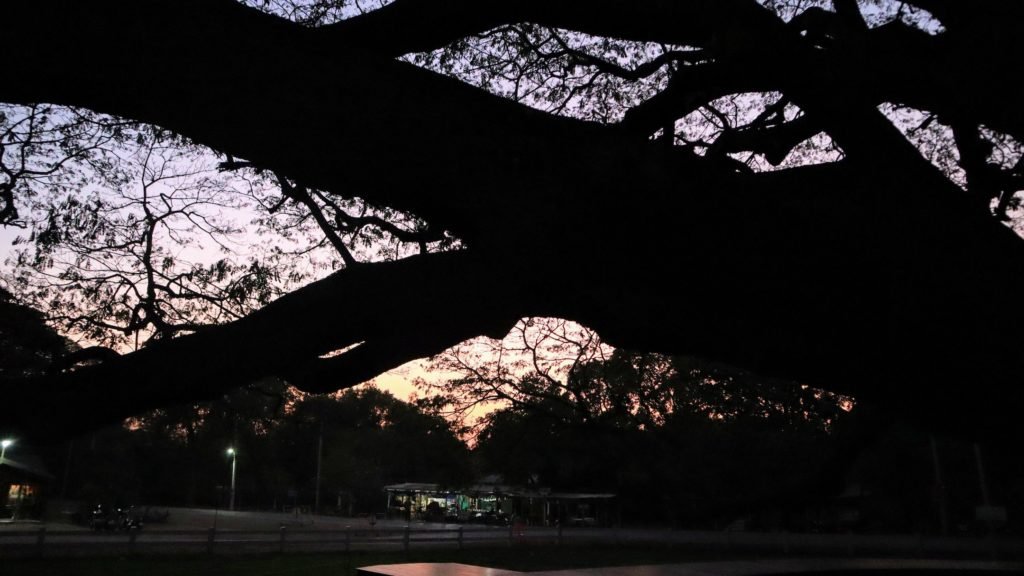 We went a bit late in the evening so not much of the sun light. It was still really exciting to see how big it is and to know how long it's been surviving for century.
For sure check out the giant tree if you ever visit Thailand. Make sure you get there a bit earlier (than we did lol) so you get some decent photos.
Enjoy the nature ride, of course!
The Giant Monkey Pod Tree (ต้นจามจุรียักษ์)
Address : Ko Samrong, Mueang Kanchanaburi District, Kanchanaburi 71000, Thailand
Not on Steem yet?? Let the ninja gets you a Steem account and start earning crypto!
㋡ Earn free crypto : https://www.waybeyondpadthai.com/free-crypto
㋡ Play dice and earn Steem (or lose!)
㋡ Get $27 credit on Airbnb
---
All copy and photos are original content by me.




TO SUPPORT WITH LOVE 💙 PLEASE SUBSCRIBE!!! TO MY SUPER DUPER AWESOME YOUTUBE CHANNEL :)
---