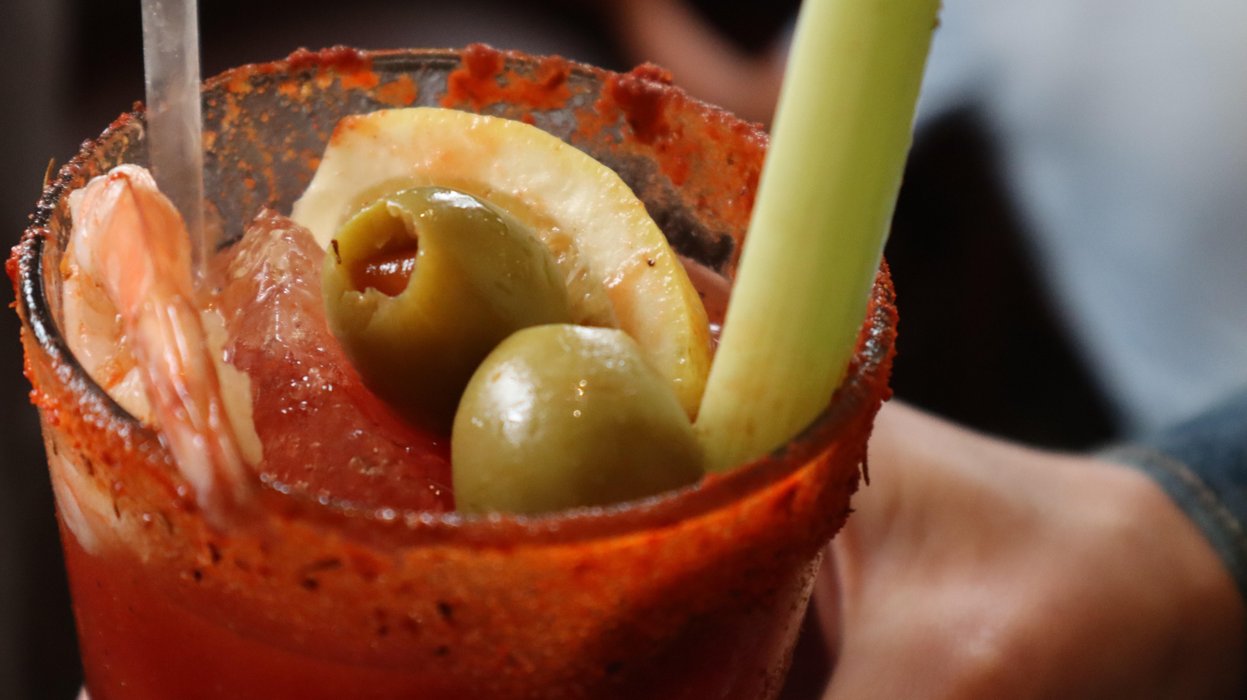 Have you ever heard of 'Throwdown with Bobby Flay'?
I honestly had never until we went to 'Phil's Fish Market and Eatery' in Moss Landing, California.
'Throwdown with Bobby Flay' is a TV Show..
Chef Bobby Flay travels around the United States and tries to beat award-winning cooks at their own game. - Wikipedia -
Yes, the reason I talk about these 2 things is because the restaurant that I just went, was once featured in the TV show and you know what? Phil's, the restaurant's owner beated Chef Bobby! Here's the first part of the episode..
Phil's Fish Market and Eatery
One of our friends is sooooo crazy about the place. The famous restaurant that's always packed! Like, really packed! Look at the line then you ask no more..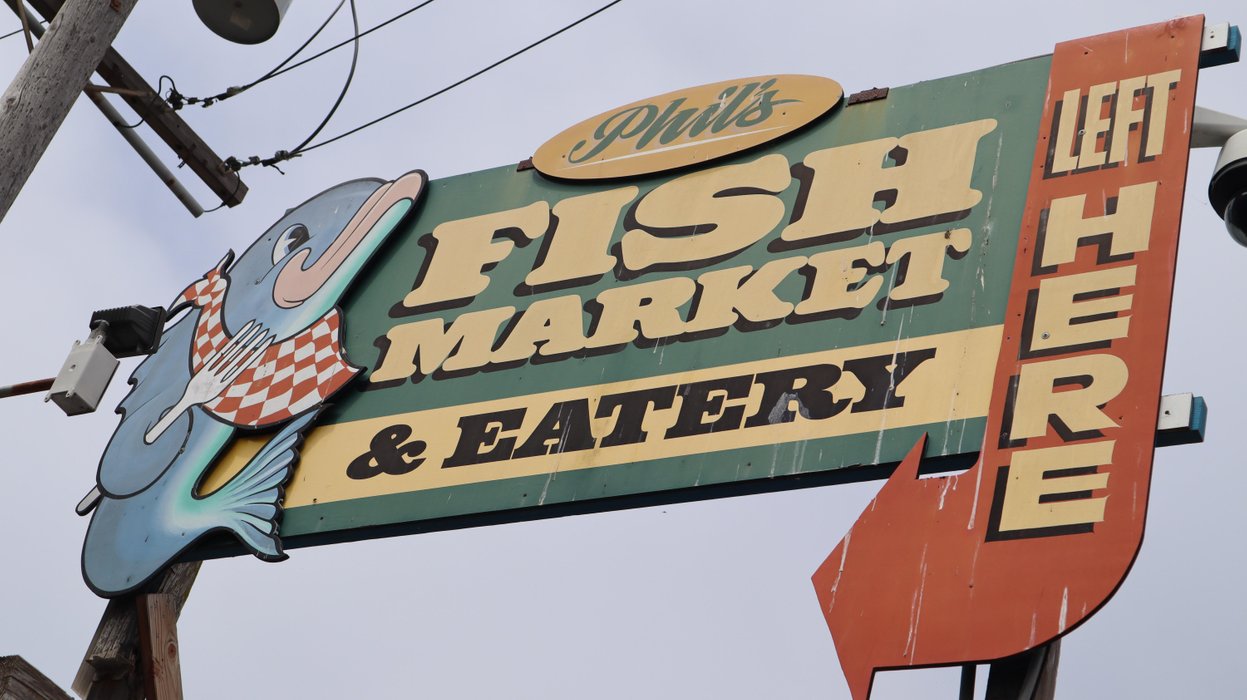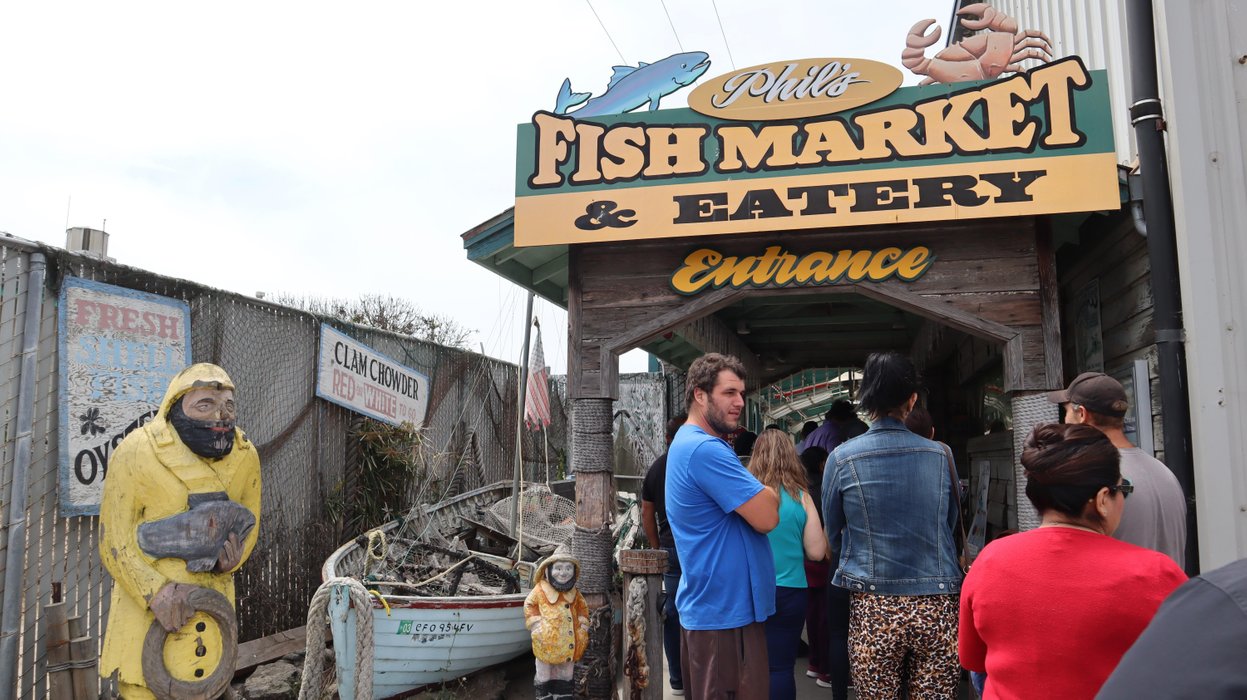 We're literally waiting like, half an hour or so.. not to be seated but to order. We have to order the food ourselves at the counter (Food and drink separately) then get the numbers and the food will be served at the tables.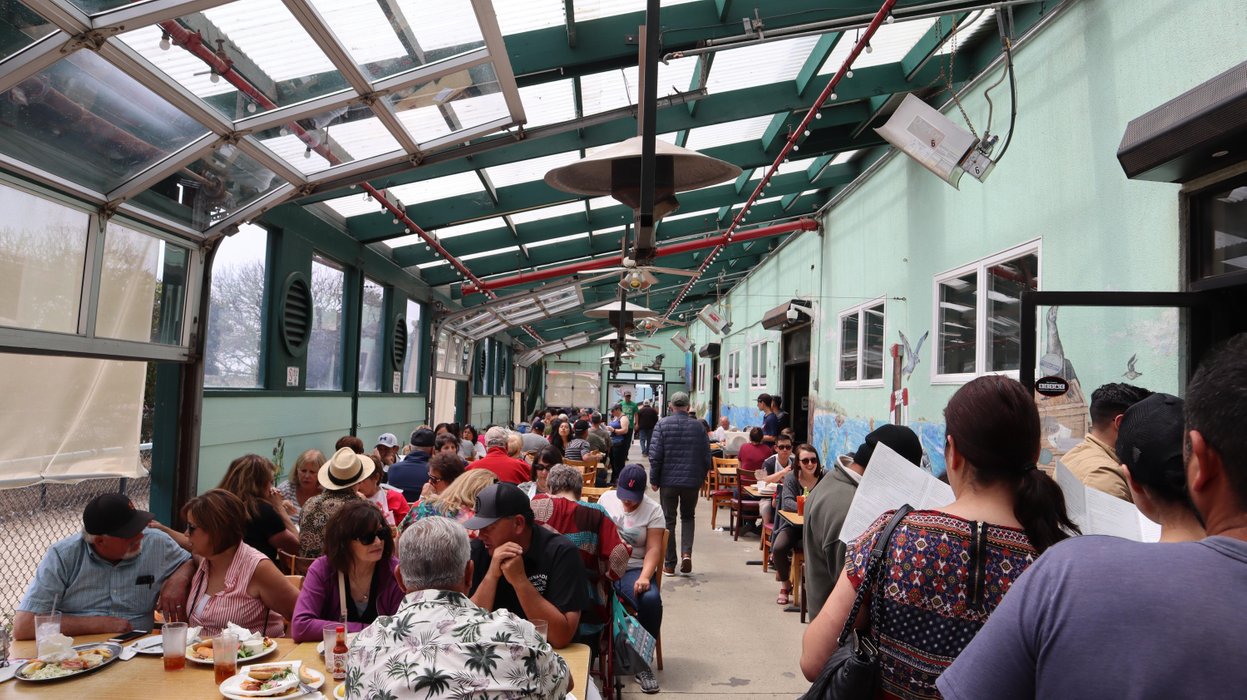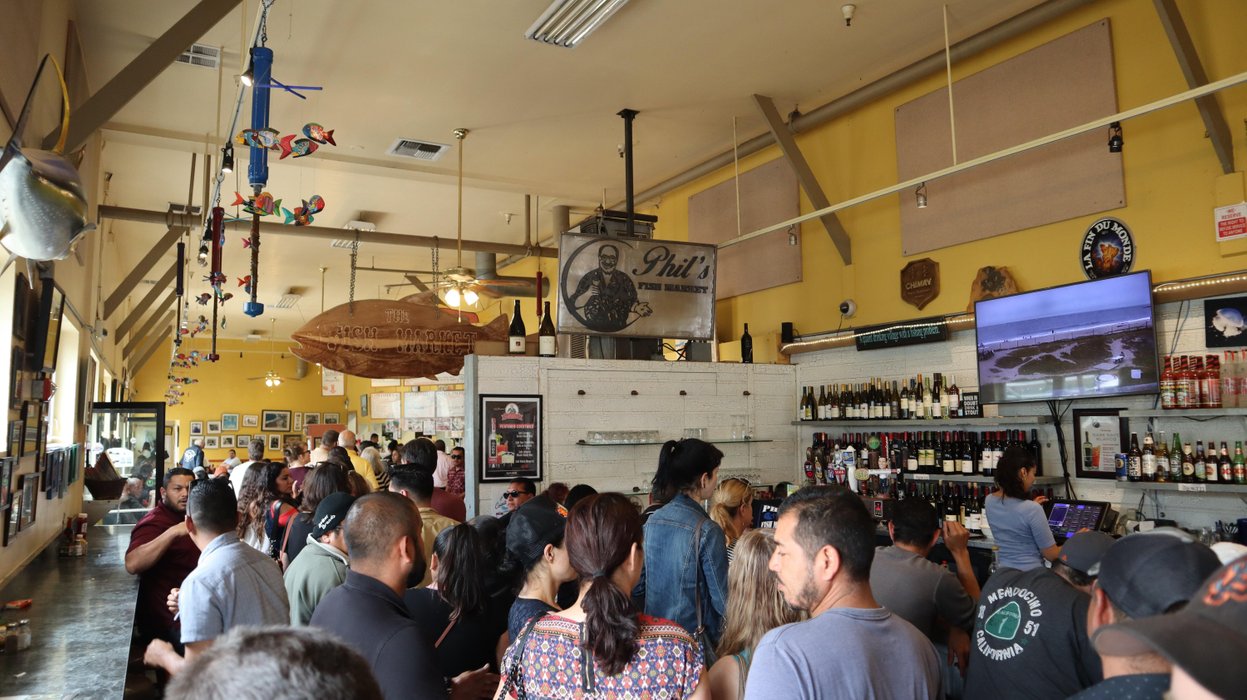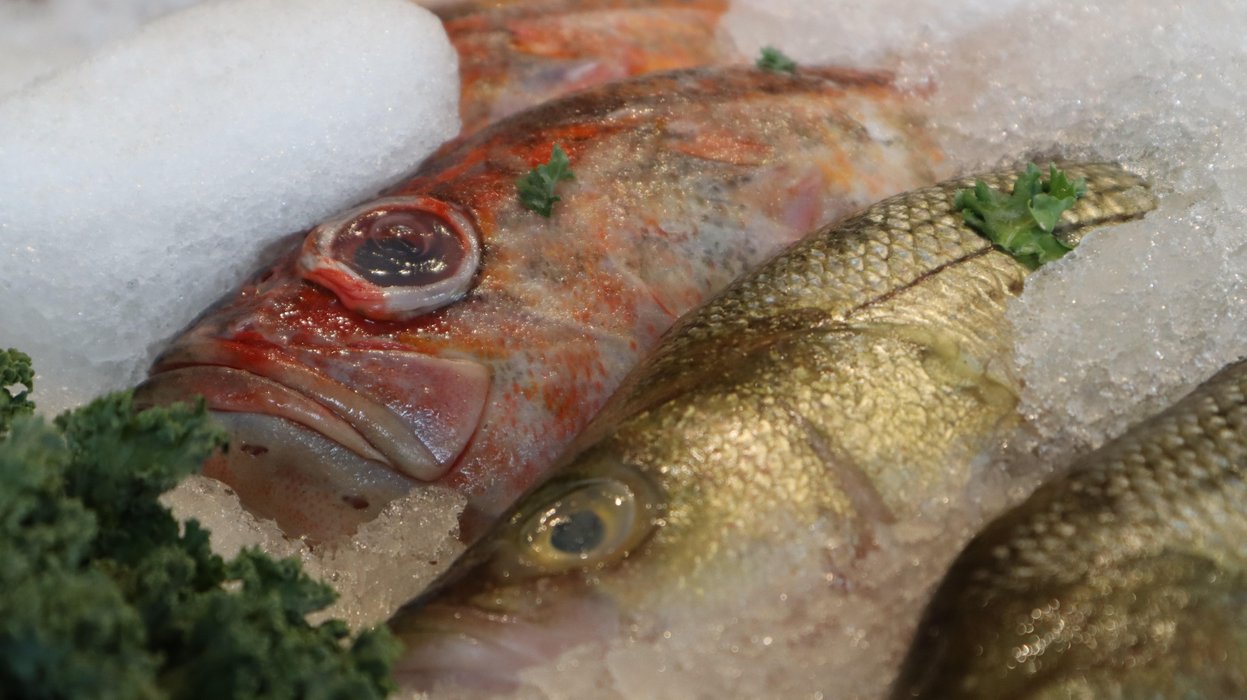 It's a fish market so yes! They do sell fresh fish and other types of seafood:)


They have tables at the bar, table inside - outside and the outdoor just right by the beach. Of course, we chose the beach area even though it's a bit chilly and windy. Still pretty nice with the sun! :)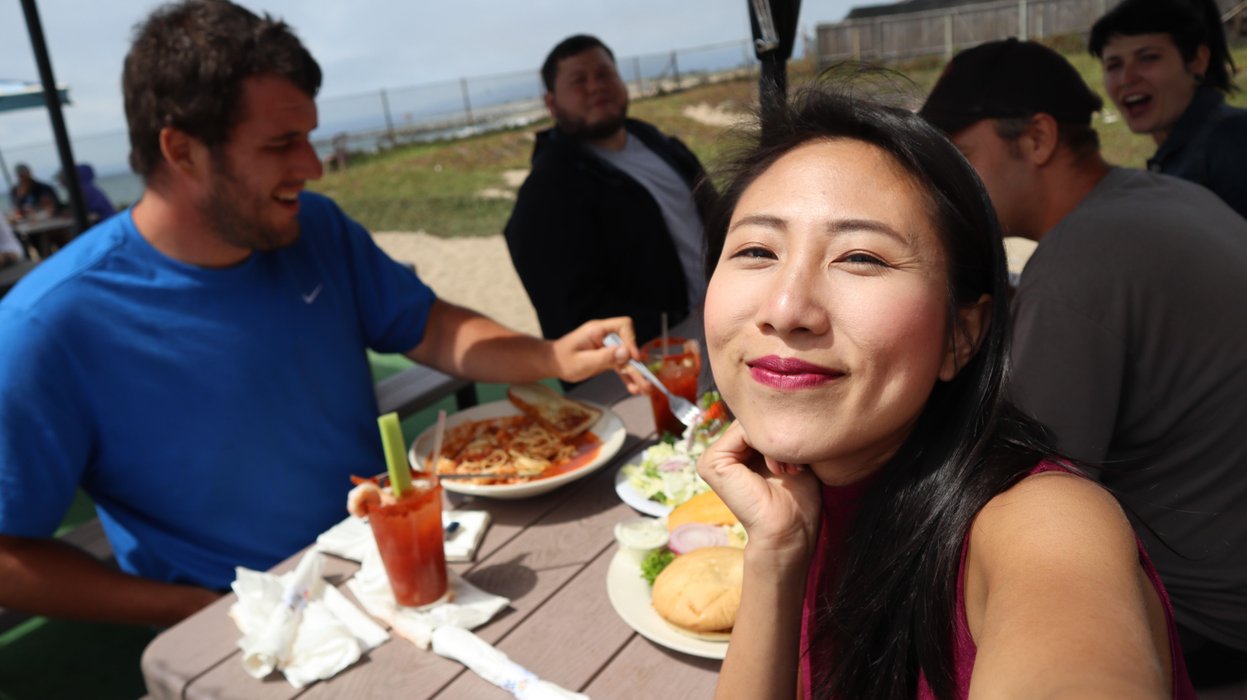 Cioppino at Phil's Fish Market and Eatery
The dish they're very famous for is 'Cioppino'
a fish stew originating in San Francisco, California. It is an Italian-American dish, and is related to various regional fish soups and stews of Italian cuisine. - Wikipedia -
No, we didn't have it LOLOL It's my second time here and I haven't tried their famous Cioppinooooooo!! Though, we have these awesome dishes..


Mini vlog I created and I encourage you to watch!
My original videos are at
DLive
and
DTube
- Salmon burger served with fries and coleslaw
Ground salmon as a patty is totally something to try.. I mean, compare beef with salmon burger, I would totally go for beef but, This is great! I love their refreshing coleslaw as well.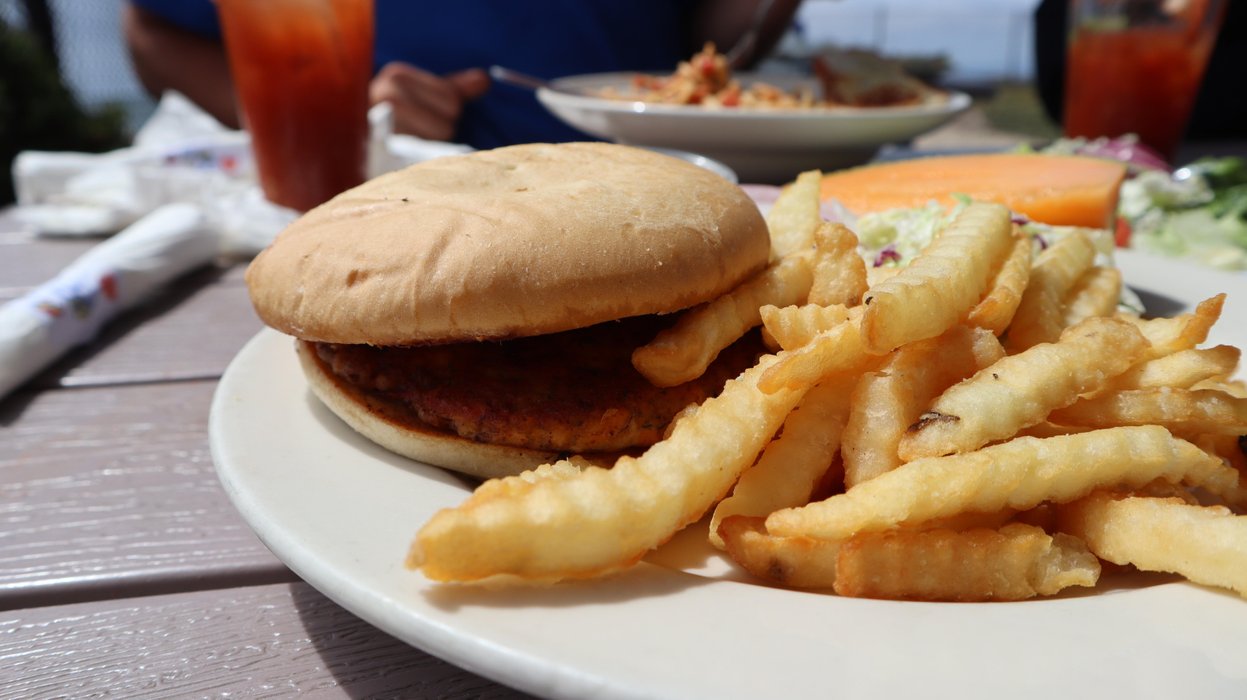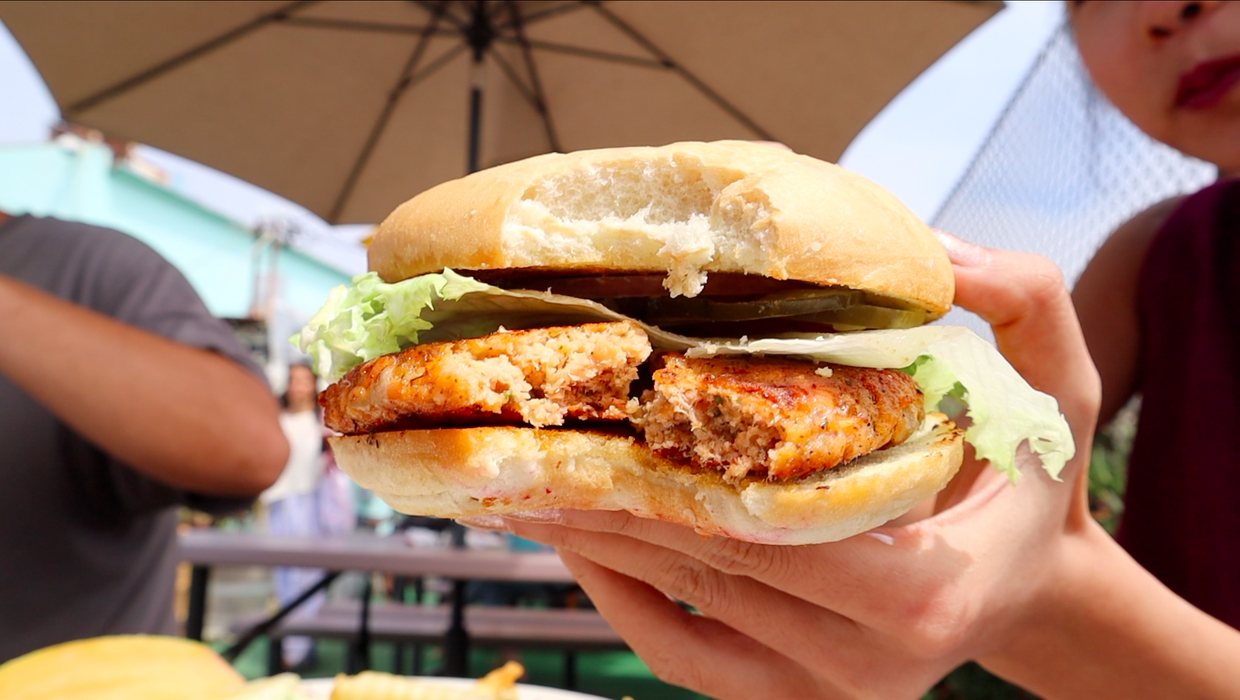 - Mediterranean Pasta
Last time when we visited the place, we also ordered this dish and this time @trinityandgrow did order it another time! It might be THAT GOOD. :D Also, if you can't really see what are in on the plate besides the pasta itself. Shrimps, crab meat, scallops! Awwwwwww!!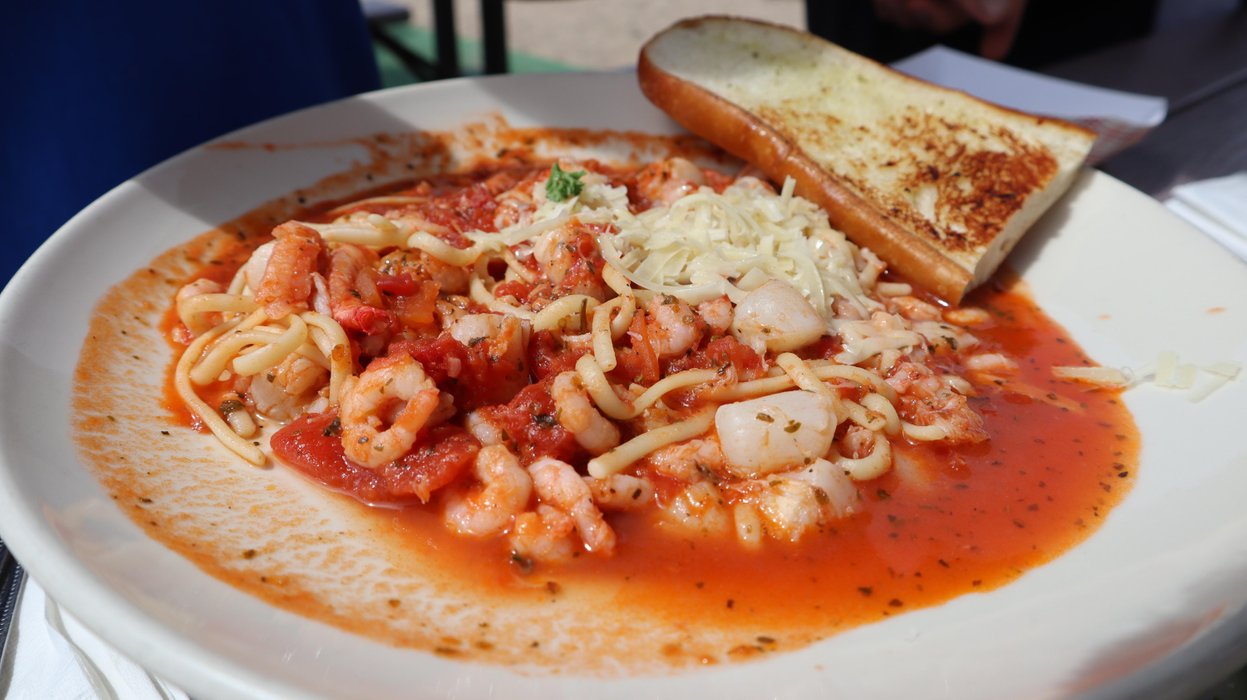 - Bluecheese Salad
Ditto!
- Bloody Mary
Soooo refreshing. It's so refreshing!
Vodka with all the goodness. At Phil's, they use Rice vodka instead of regular ones. I've always been a fan of this kind a drink. I got addicted (not that bad as it sounds) once when I lived in Vancouver. Caesar drink is soooo good and fishy! haaa
This is somehow pretty similar.. it just doesn't use Clamato juice like it does in Caesar drinks.. Though, they both could get you (Me!) tipsy..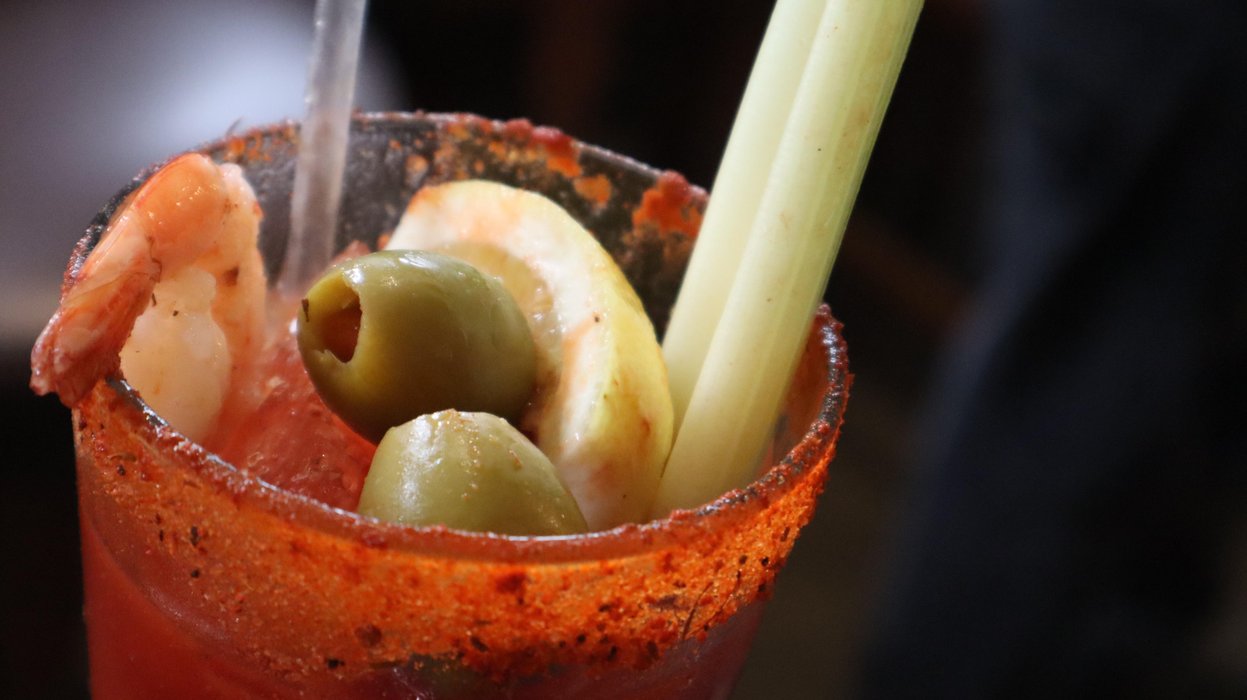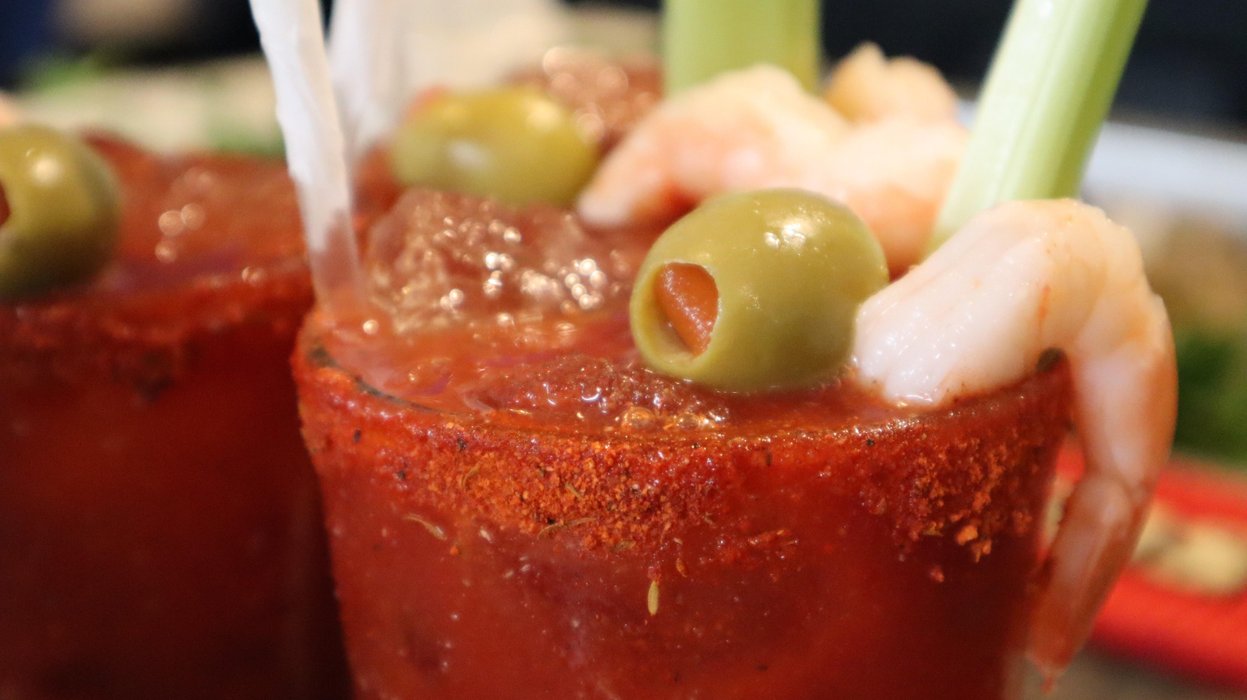 Then a friend just showed one of the American bloody mary with the whole pizza on it. Jeezzz!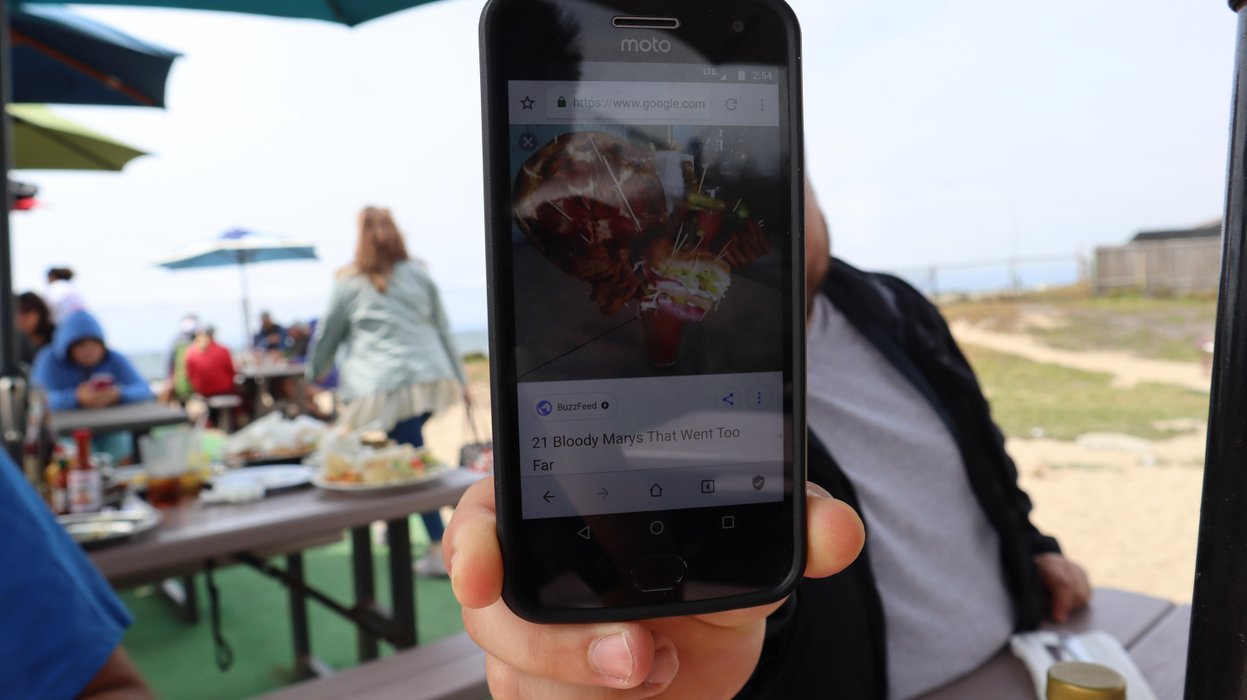 The post can't be finished without me putting my own face in it.
'Hey.. you did earlier.'
'Yes, and it's my post, I do whatever!!!'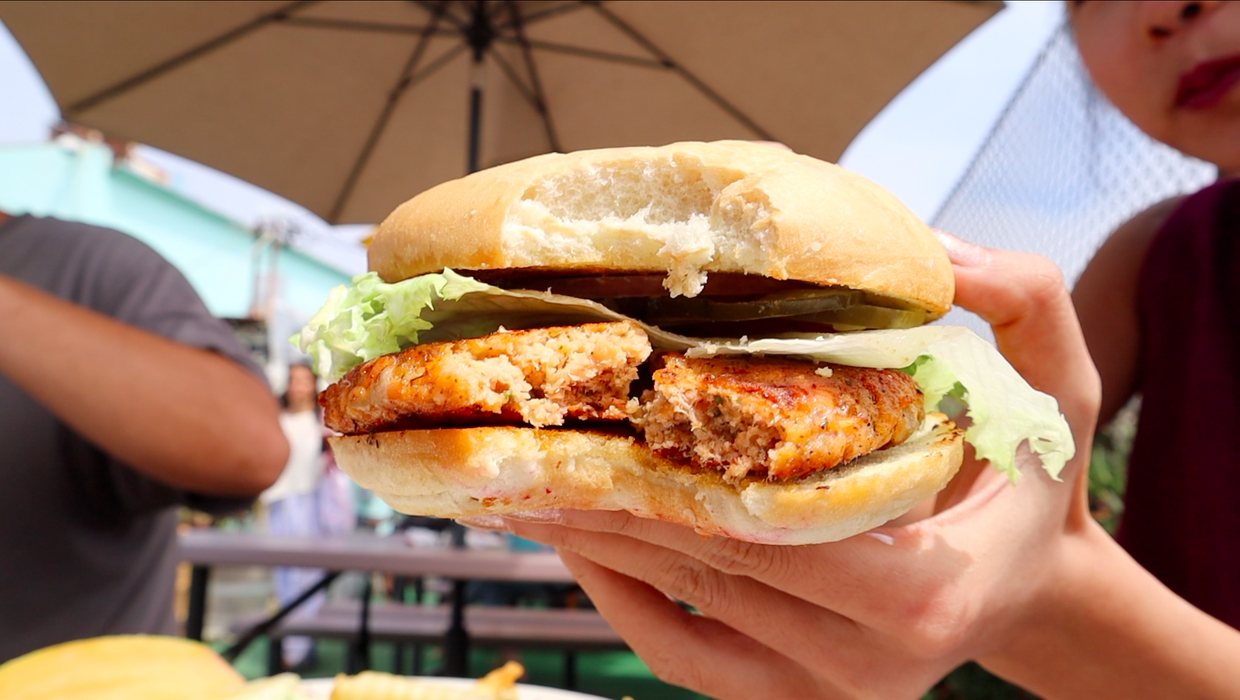 )s/bvstj2qftu.jpg
Lots of lots of love,
Mo ❤

We would love to talk to you ! Come say Hi ! on
Fundition Discord server
|
eSteem Discord server
@waybeyondpadthai on Steemit | Fundition Angel
Join a community where you could spread the love**







---
FOUND THIS POST YUMMY AND A BIT FISHY ?
RESTEEEEEM!!!! XOXO