Plearnwan Panich
At Lhong 1919, Bangkok, they have this café called 'Plearnwan Panich', a café & restaurant brand that has a few branches in both Bangkok and ohter provinces. Each location has its own unique concept. Here, at Lhong 1919, a heritage Chinese Pier, of course, it's going to be so Chinesey!
Just the first second when you open the door, you would totally say something like 'Whoa!' LOLOL The place inside was pretty old (in a good way).. Pretty classic.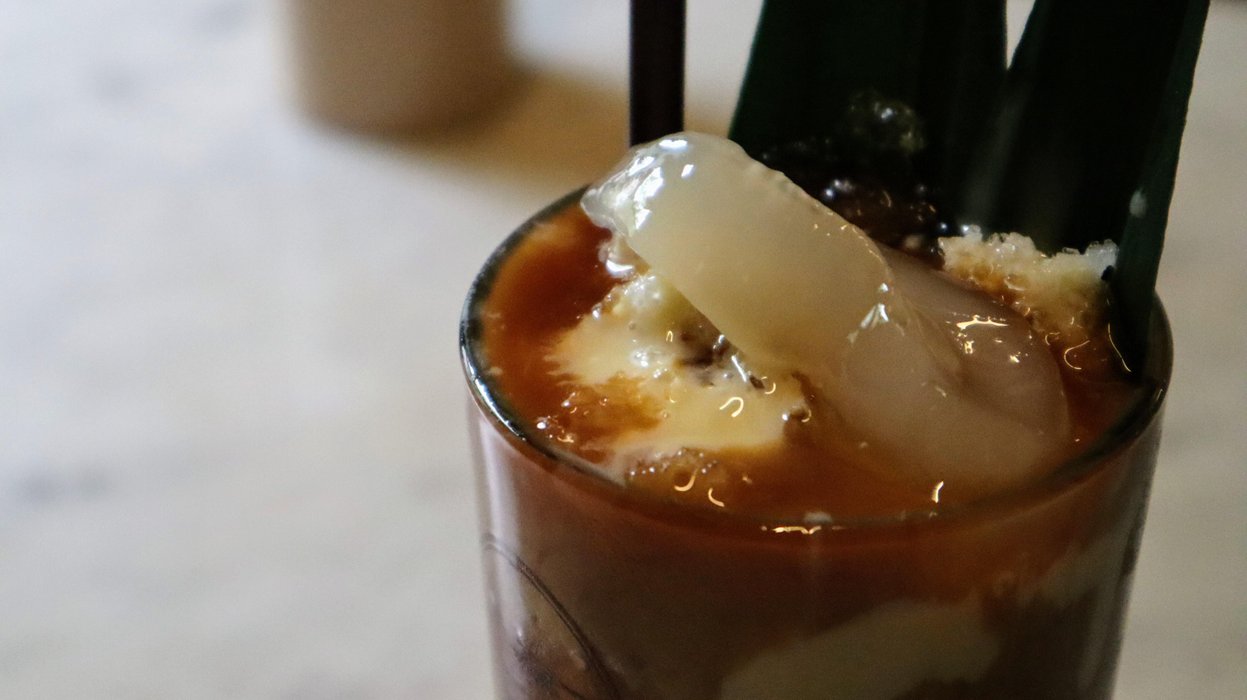 Interesting Thai menu items
A friend and I ordered 3 things from the menu. Prices are not the cheapest but need to understand. They pretty much sell the location and the brand itself.


Palm Juice coffee
Literally First time in life I have heard and seen this!
Well, I have had palm juice before. I love it. I drink coffee all the time. I need it. Though, 2 things mixed. I have never experience so yes, I gave it a go.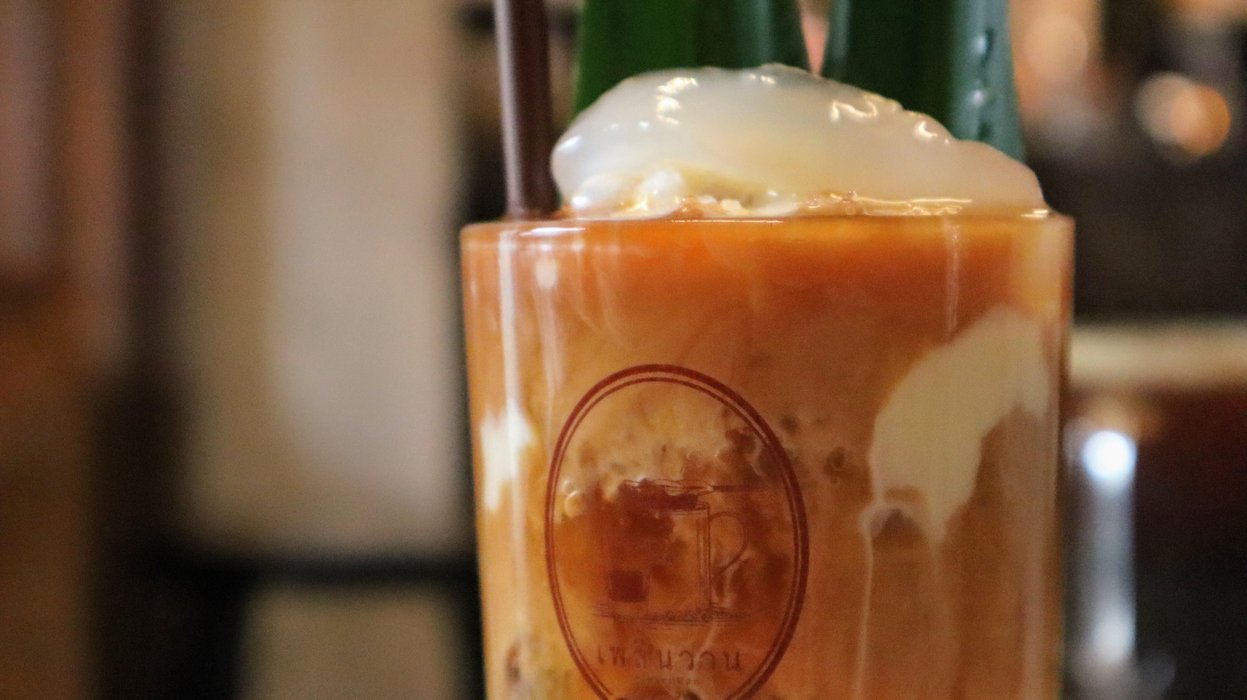 The drink came with a few layers (messy ones). The lowest was palm juice then with coffee and the zebra pattern of milk. Topped with a piece of palm meat and decorated with 2 pandan leaves.
I am so sure not all of you know palm juice..
It's a fruit from a palm tree.. Something looks like this.. smells and tastes like coconut somehow (Not as sweet.) meat can be eaten and juice can be drunk. In Thailand, we like to sweeten the juice and drink it. In Malaysia, I found this Toddy Palm Wine made from the same juice. It's soooooo yummy!!!
Just an Americano
Well, after talking about this interesting drink, palm juice coffee, writing about this normal drink like Americano, I just need to add the world 'Just' LOL. Yes, it's just a glass of iced Americano..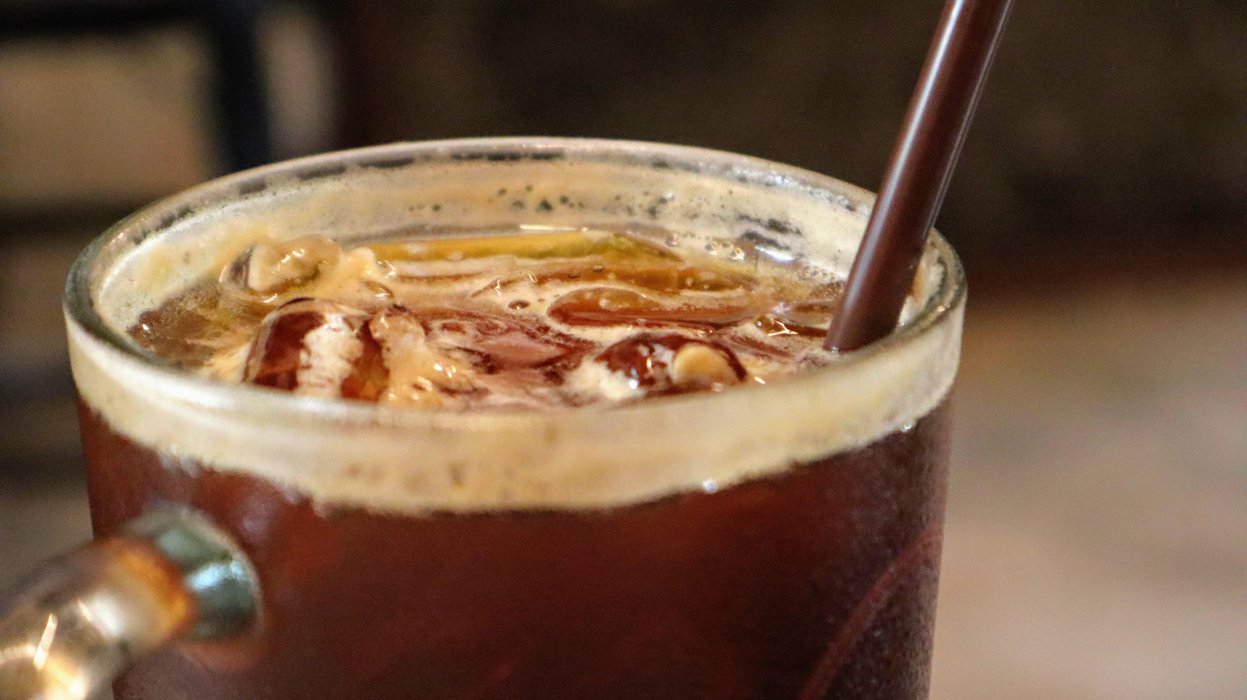 Pandan Pudding (ขนมเขียว / ขนมครกสิงคโปร์)
I actually have tried this snacks first time. I actually wonder if it's real Thai or it's influenced from other countries also as one of the name we call it it Thai is 'Singaporean's (some type of) snack'. It's a chewy texture dough with a pandan juice added to it. That's why it's green. No, no, not weed. It's pandan..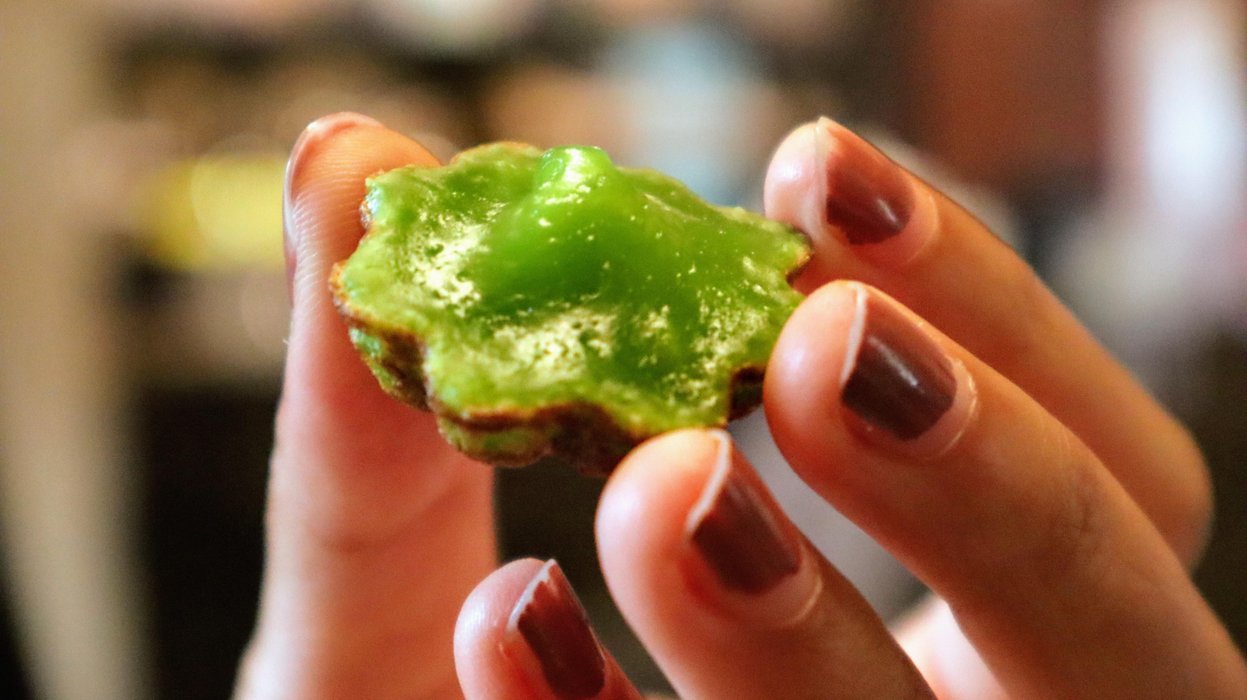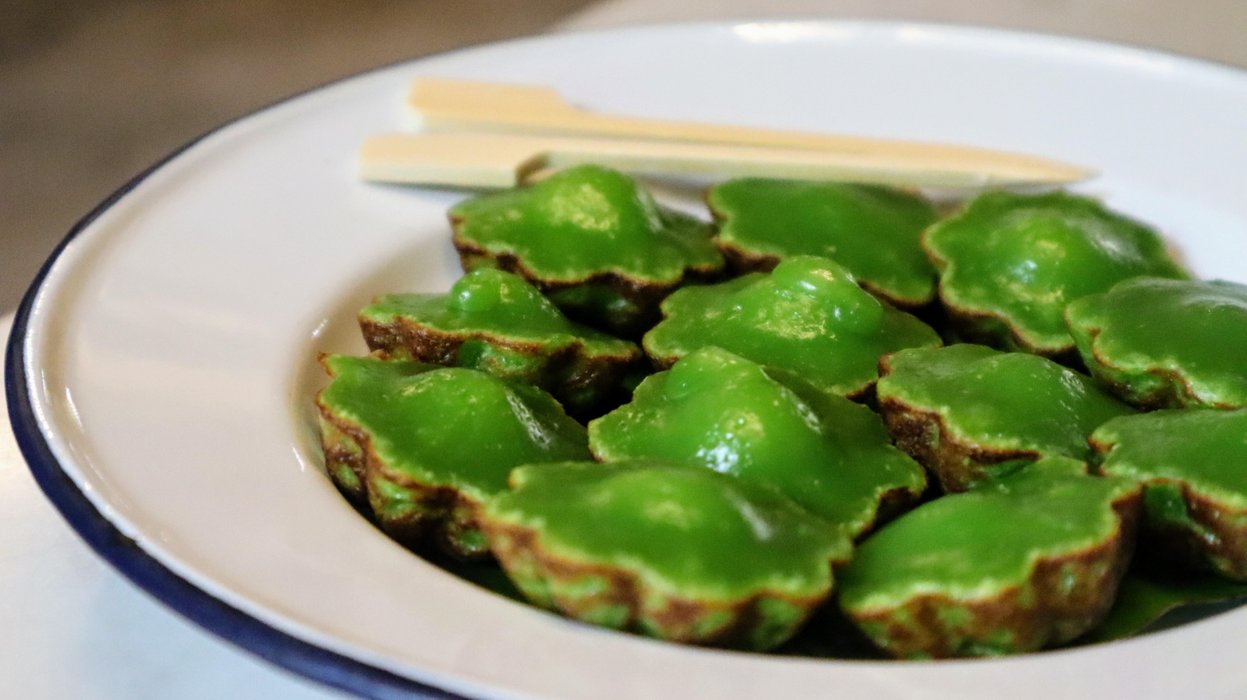 Me and a friend that I've known since highschool.
The main building's being kept as it was in the past. The things that are added is all the tables, counters, and some other decorations. The highlight of the place is probably this corner where they put all these old school Chinese bowls, spoons and some other containers..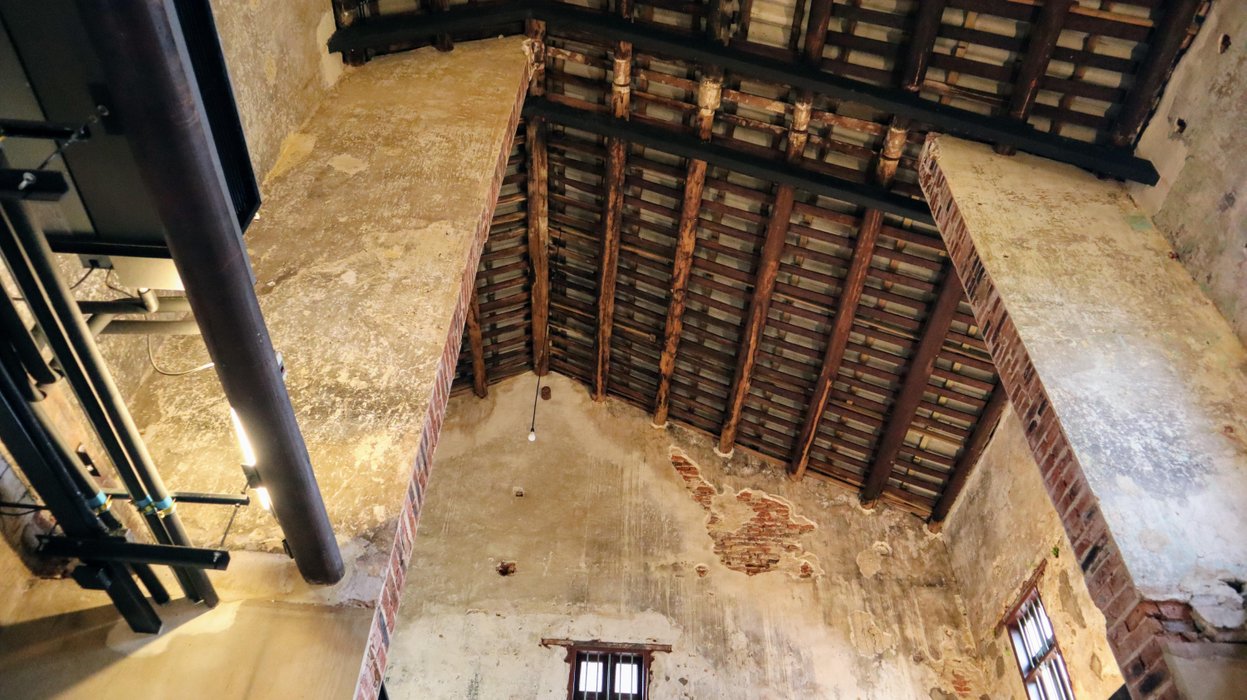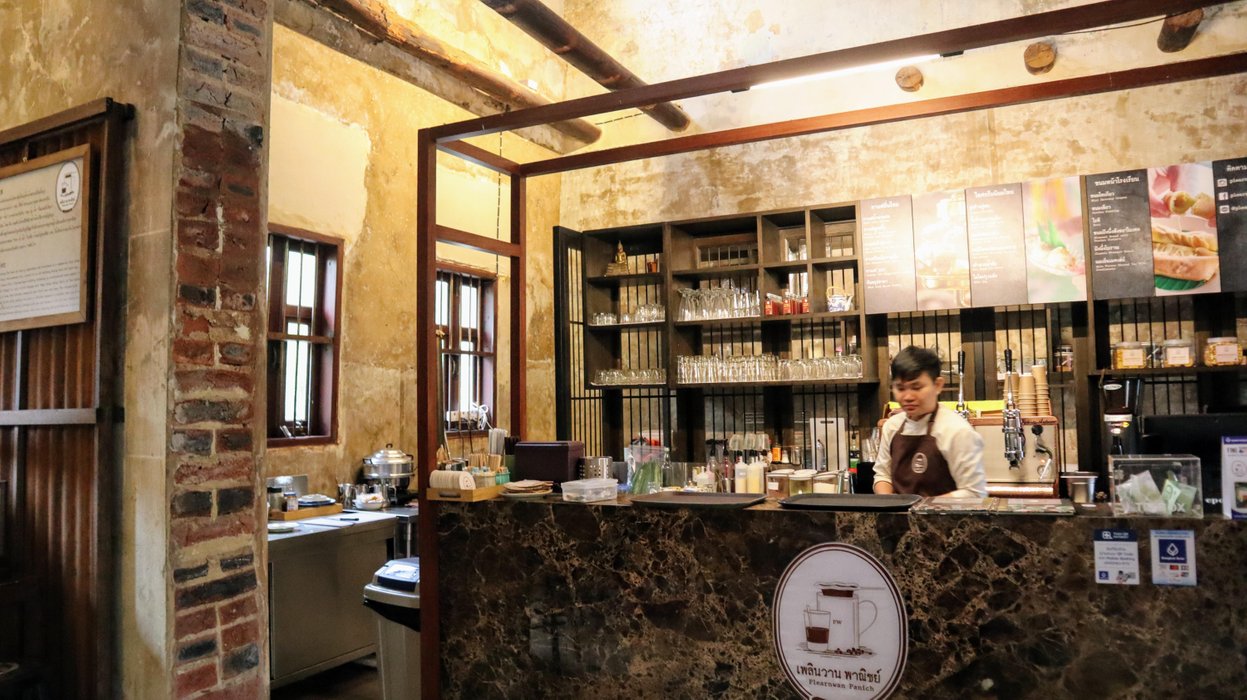 Old style chinese tablewares.
Well, all these can't be that old as I actually have seen it when I was a kid.. or, I am that old :/ hmm..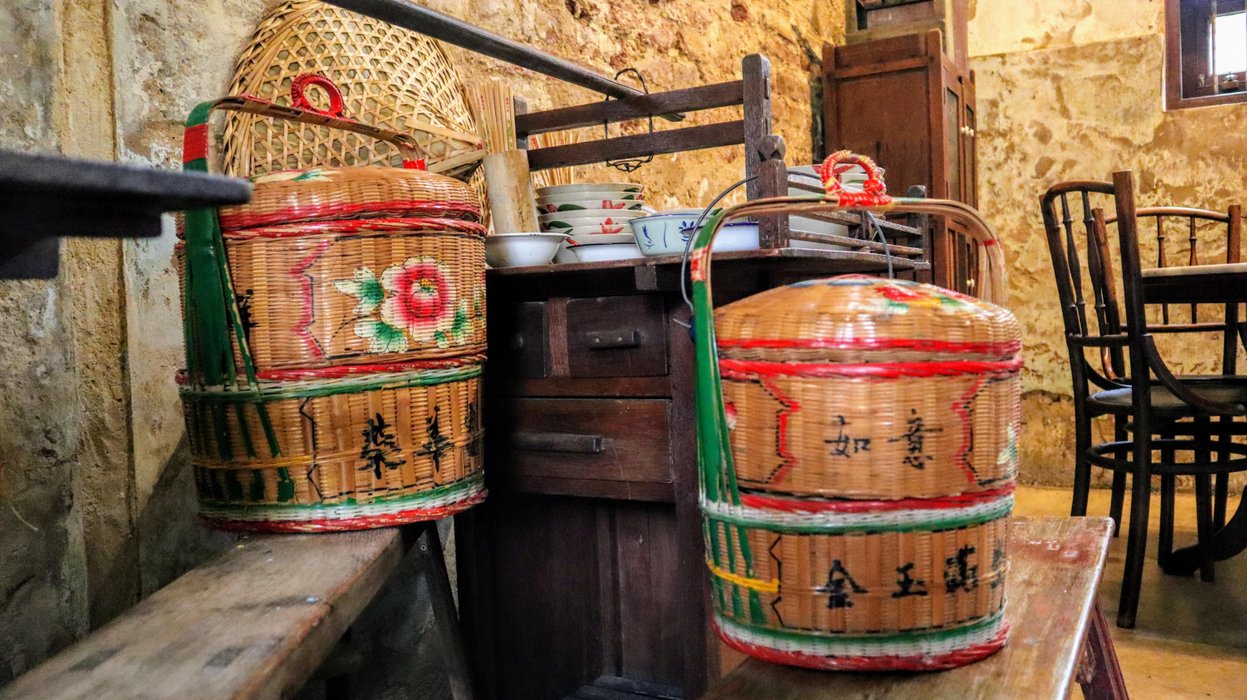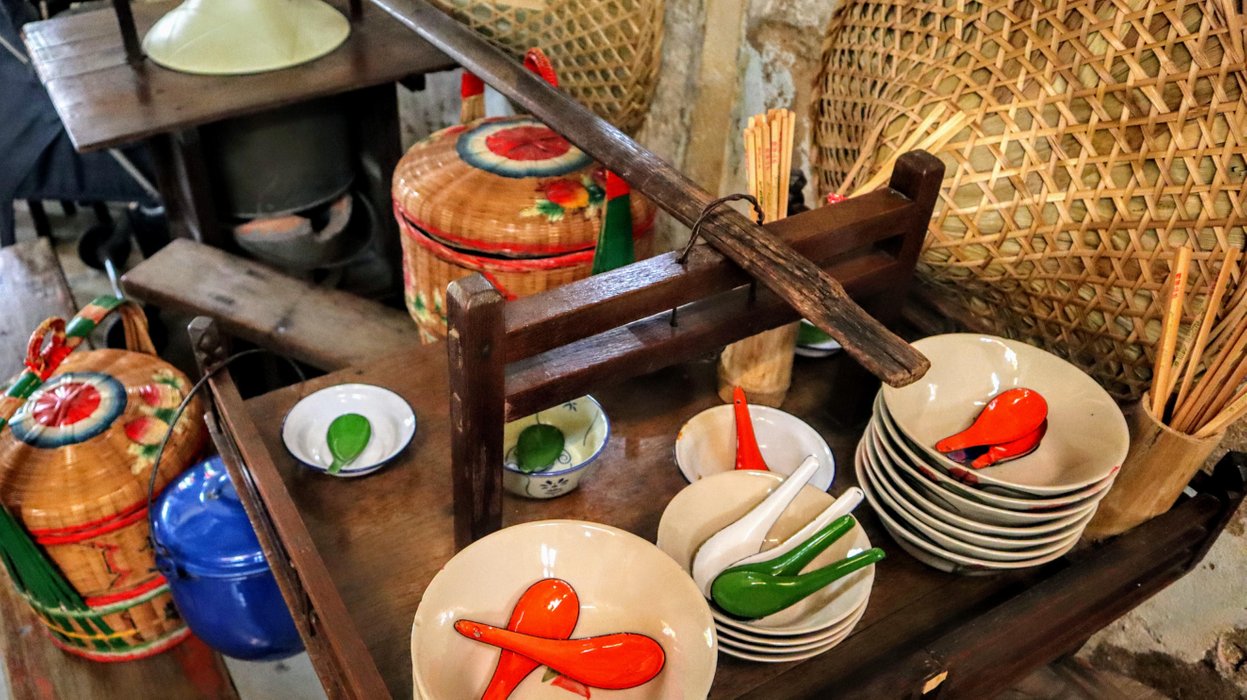 Ga Gai Bowls (ชามกาไก่)
These bowls, you could still find it in some restaurants nowadays but no, not much at all. The spoons like these, I rarely see.
Gai means Chicken, that's why the outside part of the bowls has chicken paiting on them.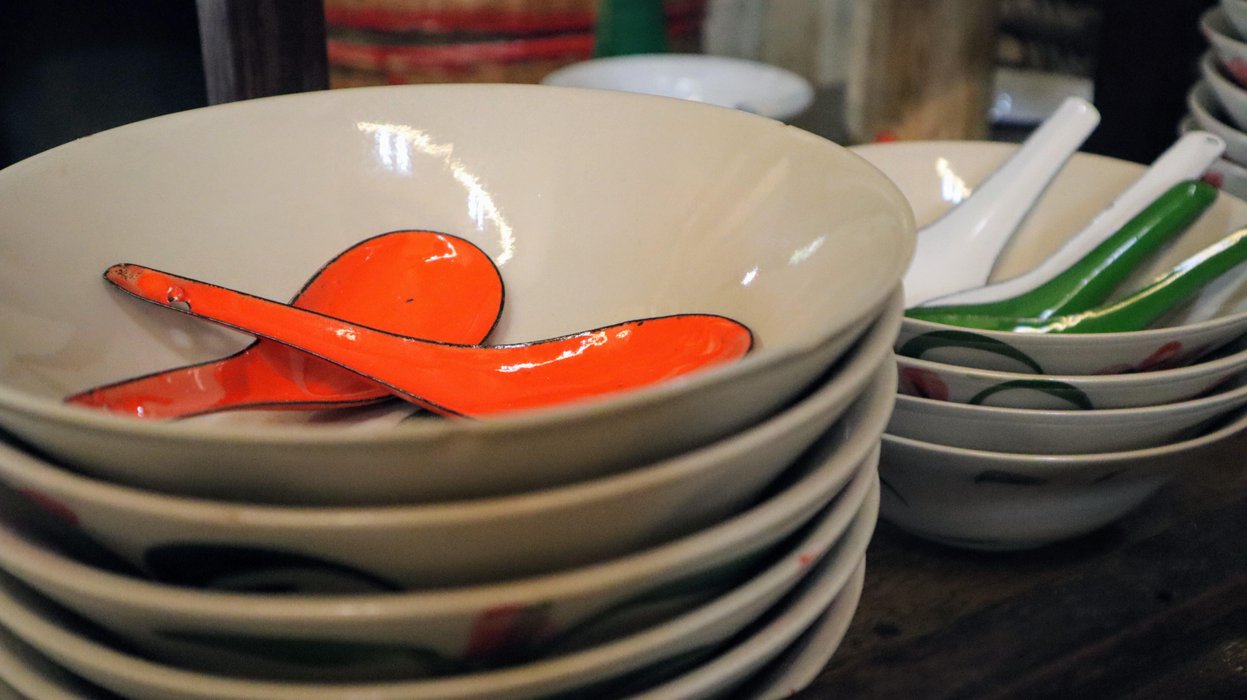 Chinese style chopsticks
They come it the square shape on the top. Get less and less square till it's kinda round shape at the bottom. Made with wood and have chinese characters written.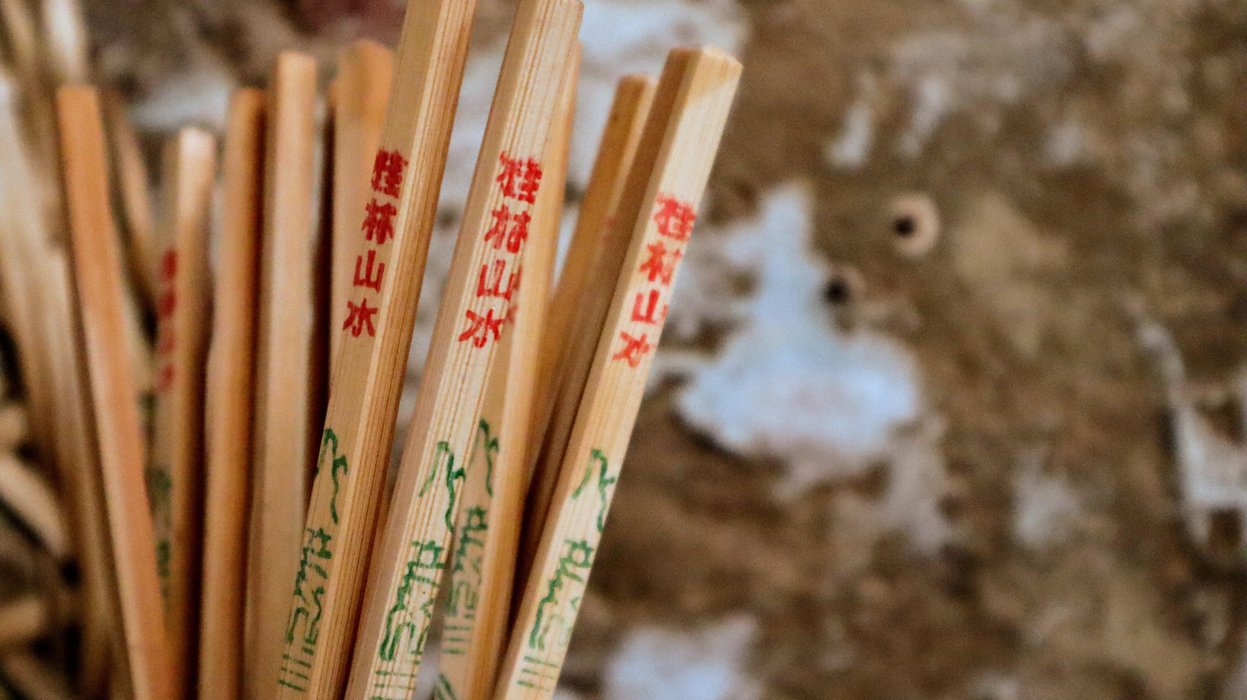 Chinese style food containers
I wasn't born in time to see this stuff! :D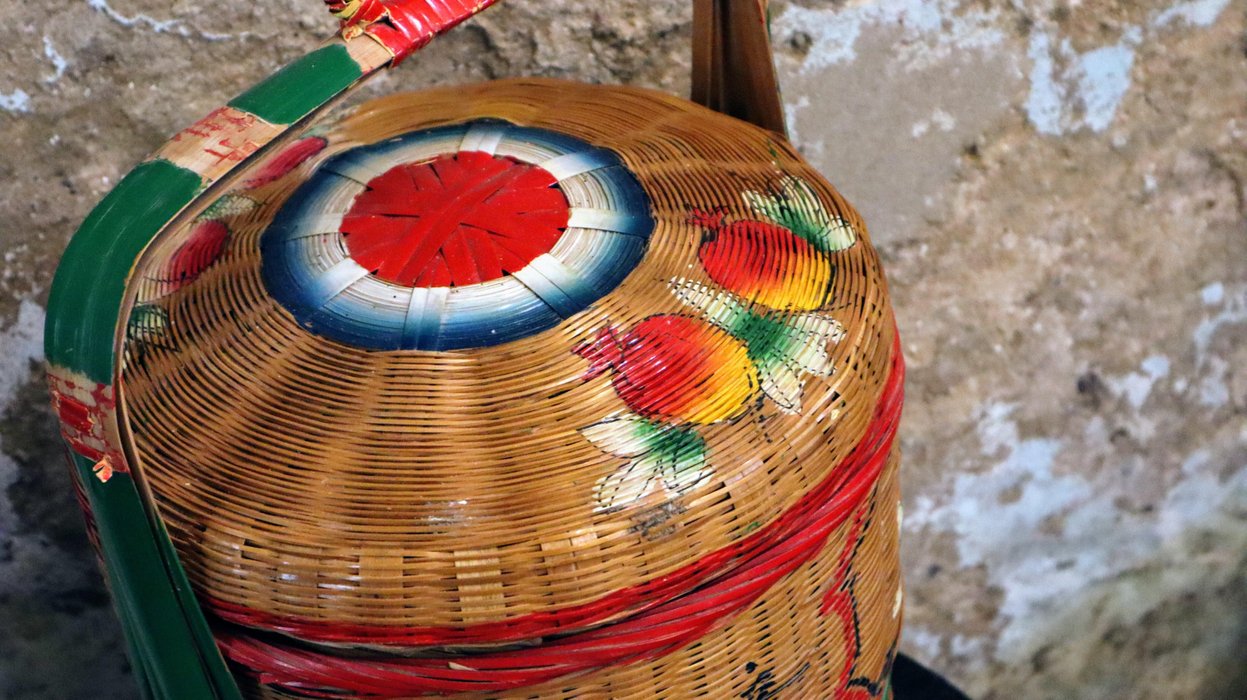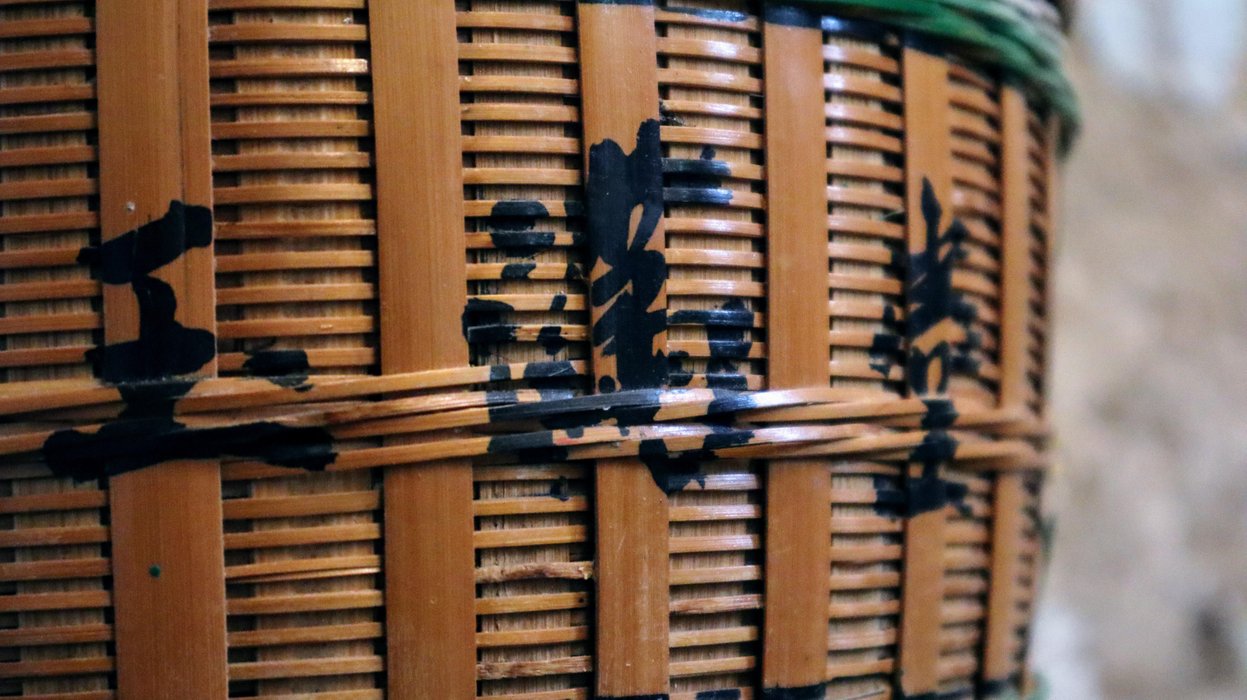 Plearnwan Panich is totally a cool cafe that you might as well just check it out if you're already in the area. Each of them are unique and has its own concept. That's fun!
Address: 248 Chian Mai Road, Khwaeng Khlong San, Khet Khlong San, Krung Thep Maha Nakhon 10600
Hours: Sun - Mon : 9AM–8PM
Phone: 02 044 1196
Lots of lots of love,
Mo ❤
---
I DO USE. I DO LOVE ! ❤
㋡ Here's my main gears !
All copy and photos are original content by me.
© waybeyondpadthai.com
We would love to talk to you ! on Fundition Discord server & eSteem Discord server