---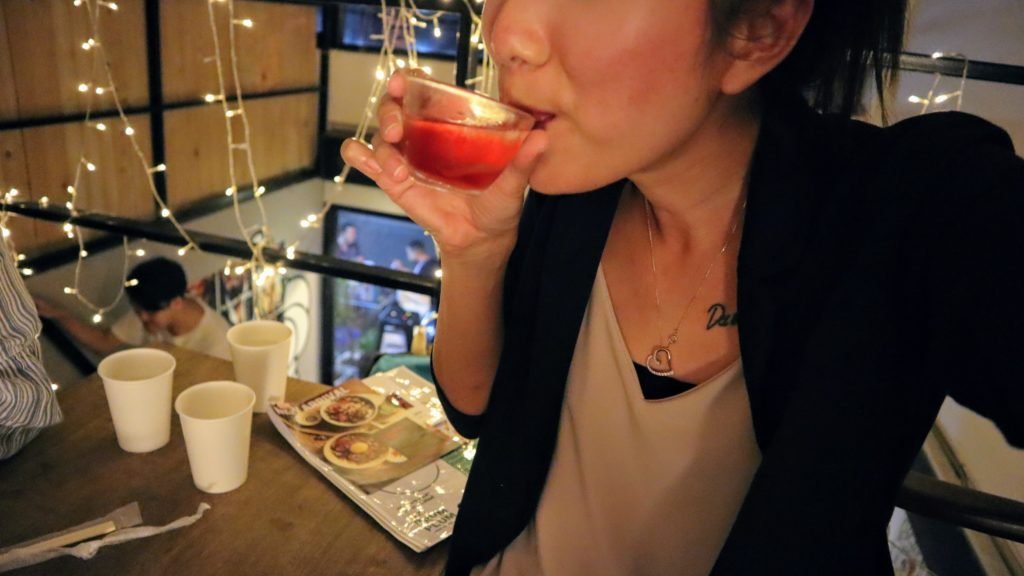 ---
Imagine a good cup of Japanese Sake or Korean Soju combine with the unique sourness of sour plum.. Have you ever heard of 'Umeshu'? Me neither. Now let's just make it a bit easier, 'Plum Wine'. The sweet and sour great candy tastes that would make you a bit tipsy without realising. It's my first time going to try this Plum Wine at this nice hangout specialised in this exact kind of drink, 'Prum Plum, Umeshu Bar&Bistro'
Prum Plum, Umeshu Bar&Bistro
Just a few weeks ago, we, friends from high school arranged some casual meet-up in Bangkok and decided to go for something new. Plum Wine indeed was pretty new to us. It's my first time and perhaps new to the other 3 as well.
Alcoholic drink infused with sour plum
I'm a sour plum fan. It's great in all kinds of drink. Sour plum soda, sour plum itself.. so why not put it in the drink that would take your happiness and the vibes to next level (for a little while)
It's quite a small place with a cozy mezzanine floor where you could also chill on the floor with small butt pillows provided. The place seems casual and dang, it's packed when we got there around 9 pm. We went for the upstair. Nice and cozy.
By the way, I like the place's name. It's catchy and cute.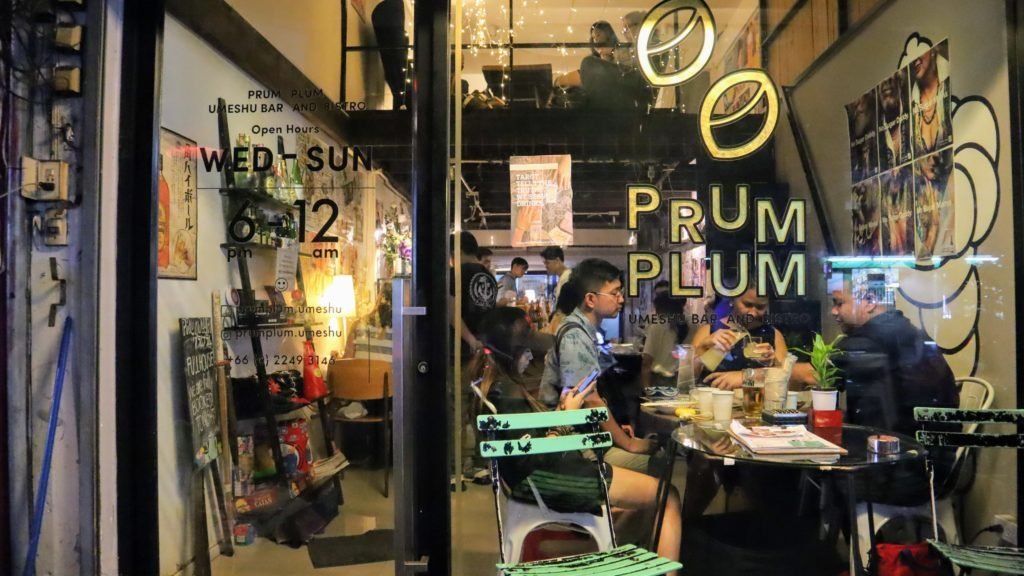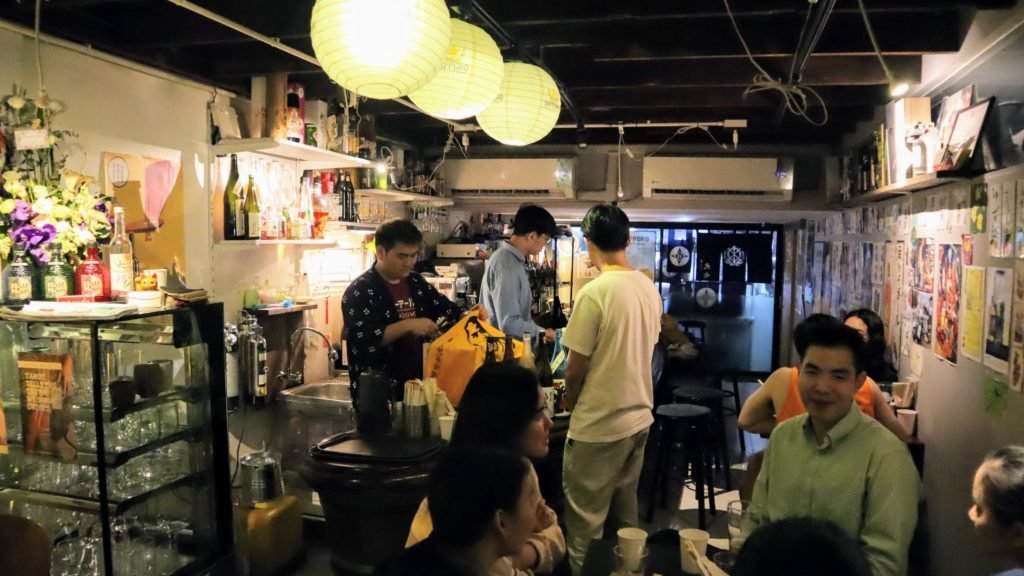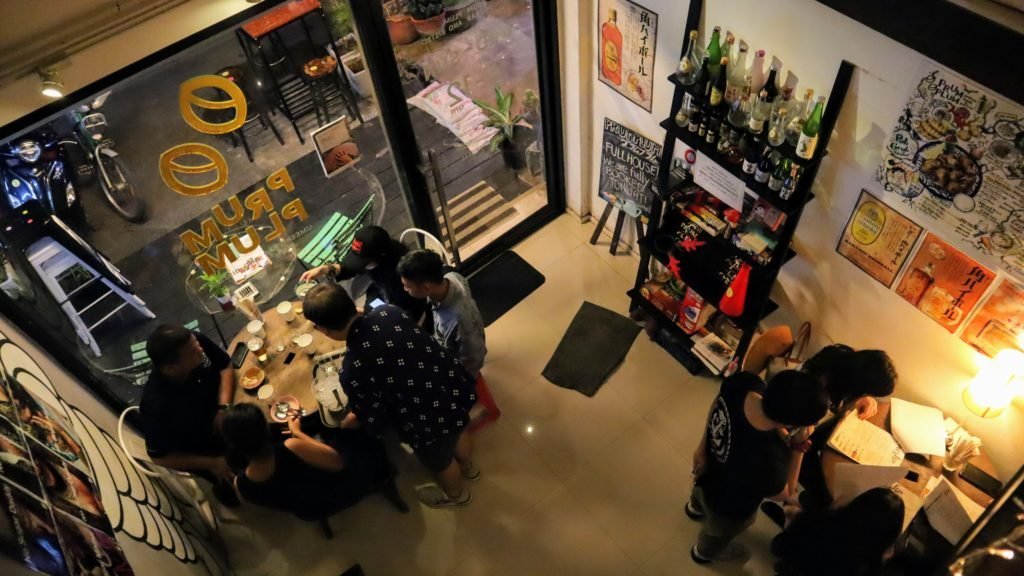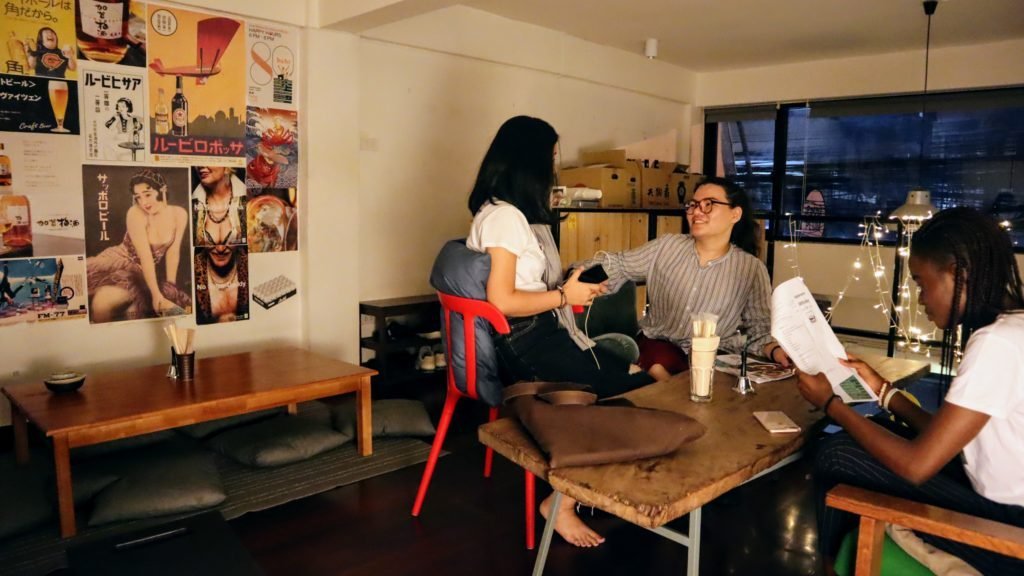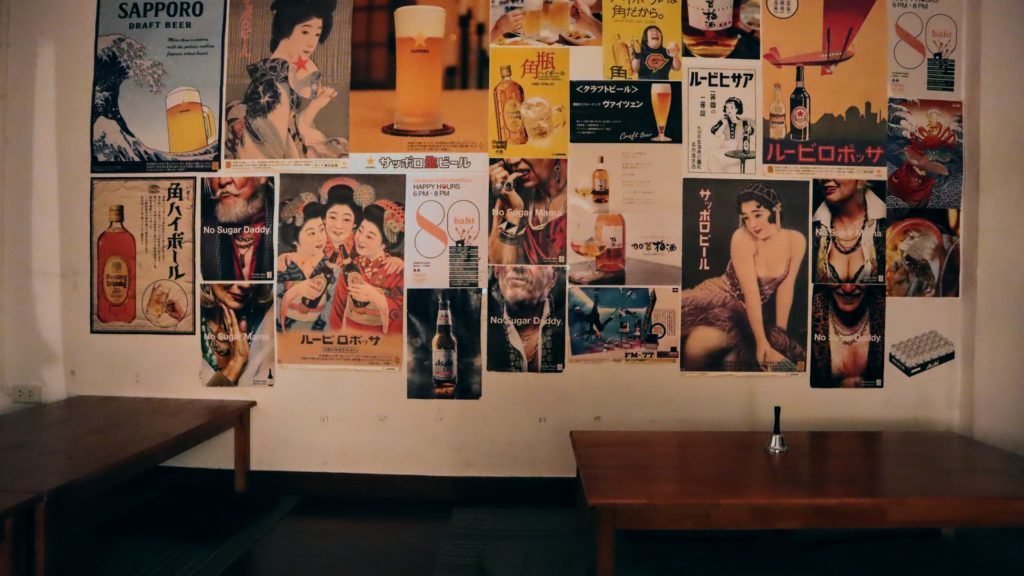 Prum Plum, Umeshu Bar&Bistro is specialised in Plum Wine
The reason I say that, not because the main thing they sell there, besides some small dishes you eat along with the drinks, they only have these types of plum wine / Umeshu. No, not because of that but the minute you sat down and have a look a bit at the menu, a staff will come assist and give you a long explanation what is what. No, that's not it. after you finish ordering, they will also come to give you some details about the drinks you got. We're like, 'wow'..
Since we didn't know much at all about plum wine and we're so keen on trying them as many as we can in one go, we ordered a flight! or two, actually.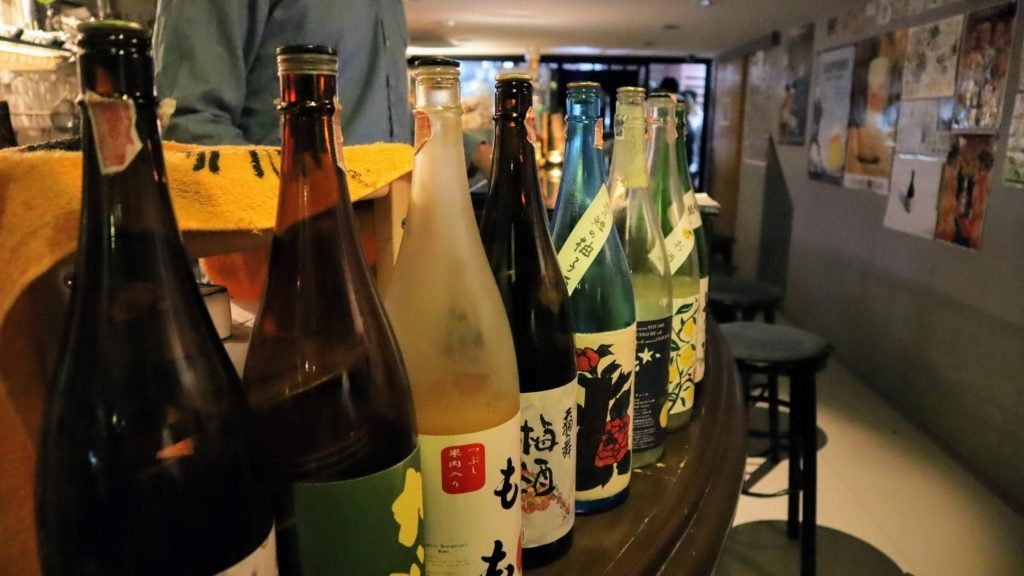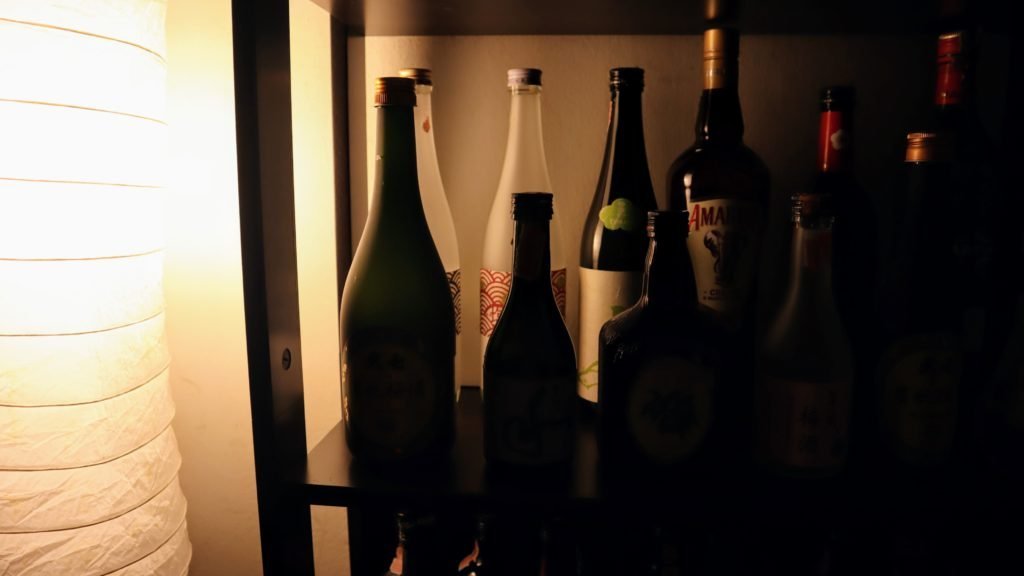 Plum Wine Flights
Each set comes with 3 small tasting size. Like, literally, tasting size. Well, not that I was too drunk but I didn't remember which set we ordered. It's all pretty much just the same to me. Some is bitter than the others but you know, they all have that unique sweet and sour tastes from the sour plum.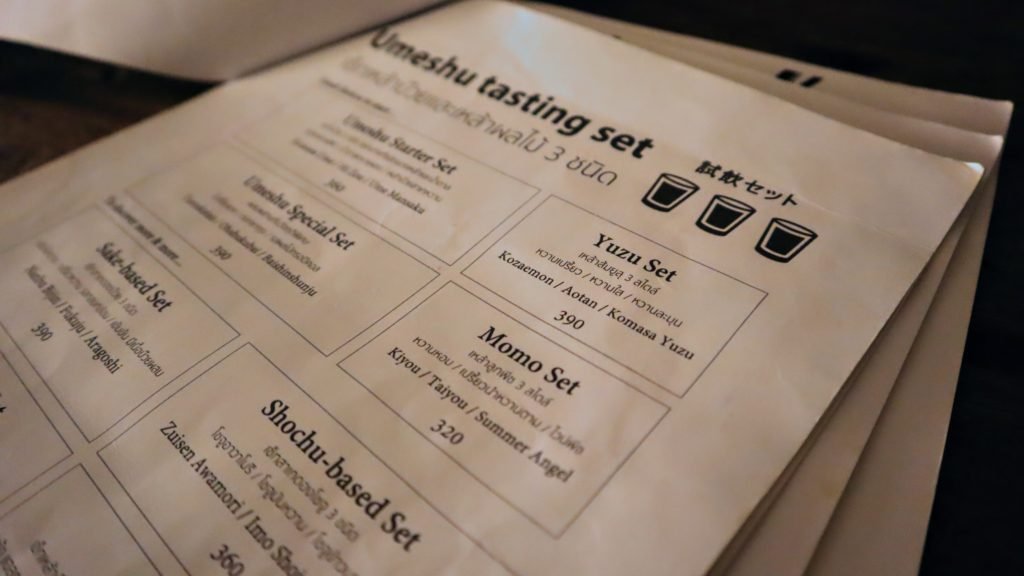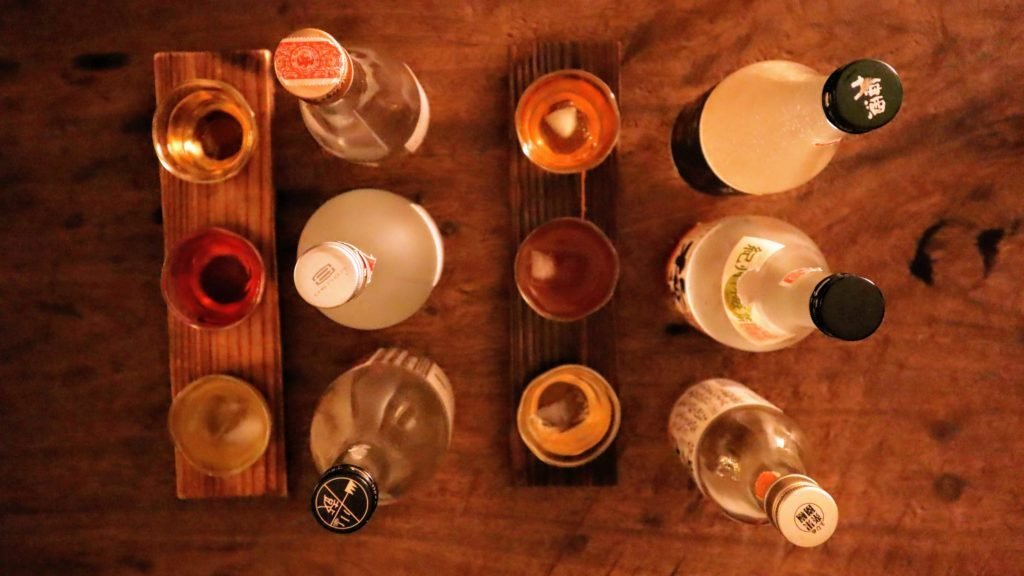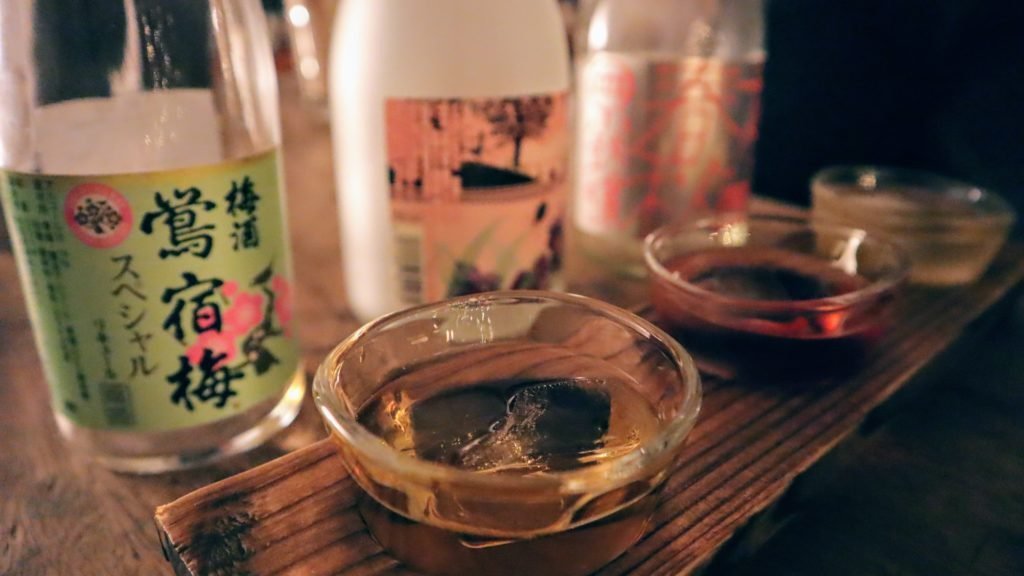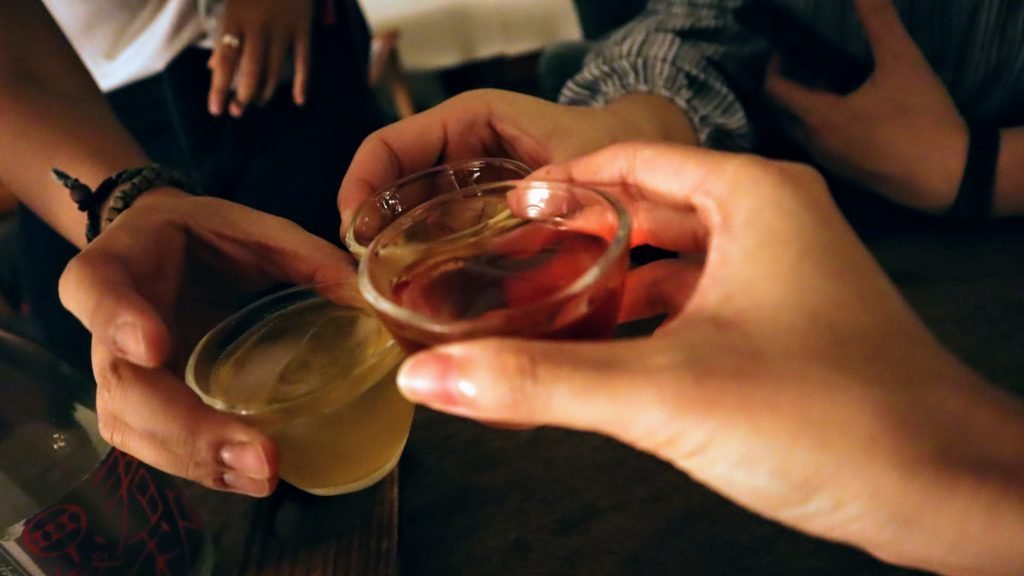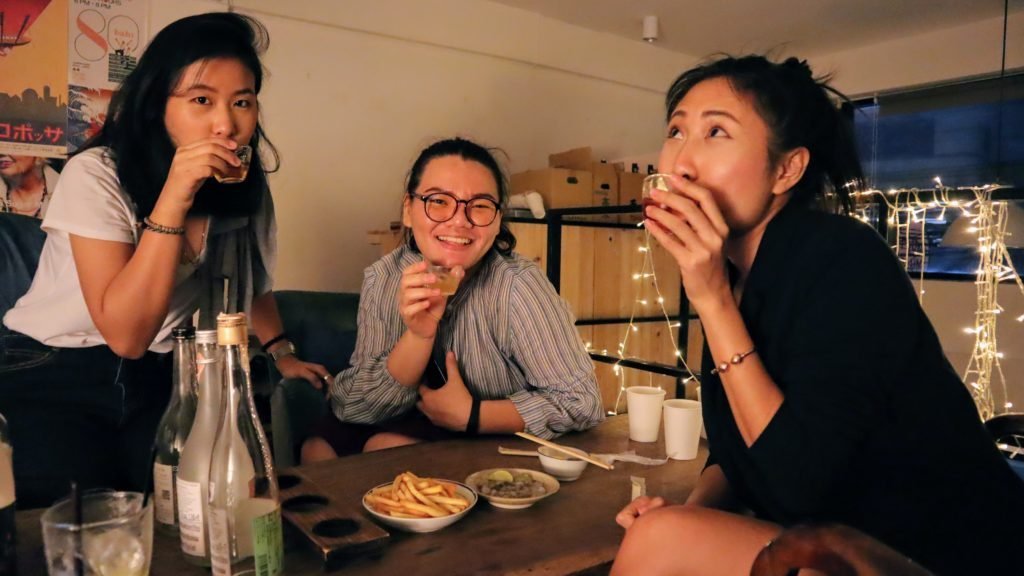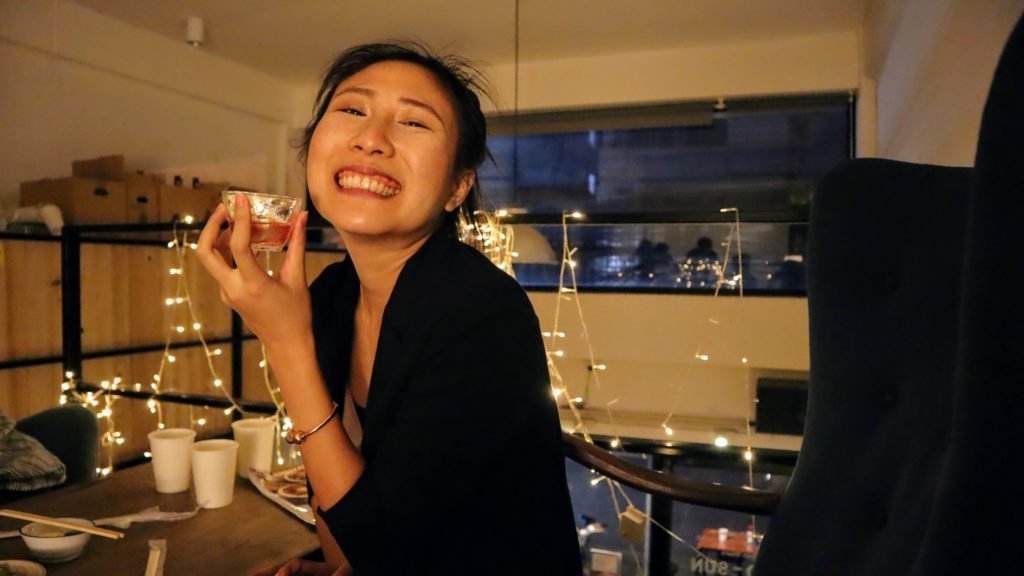 After the tasting flight, we're going for the real fight!
Wait.. What?
We ordered our own ones to have a bit longer siping.. The size is a bit bigger than the flight but still pretty tiny. Maybe it's a thing. Maybe it's really a thing..?
I got a house blend. The one without the big round ice in it.. Quite sweet and so easy to drink.
Oh my! I feel bad
The drinks made me feel good but I feel bad not being able to explain so much about any type of this drink. I was a plum wine virgin just like you're right now! :D Anyways, I'm sure if one day you pass by Bangkok and would love to try some of these and learn a bit / a lot more about it, this Prum Plum, Umeshu Bar&Bistro would totally the right place for you to be. A staff will provide such long explanation, literally.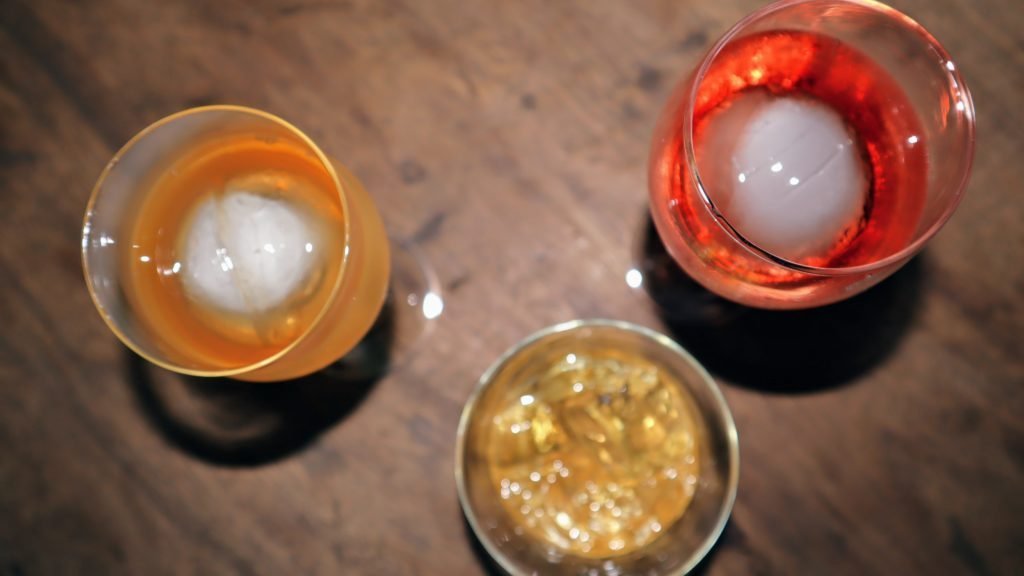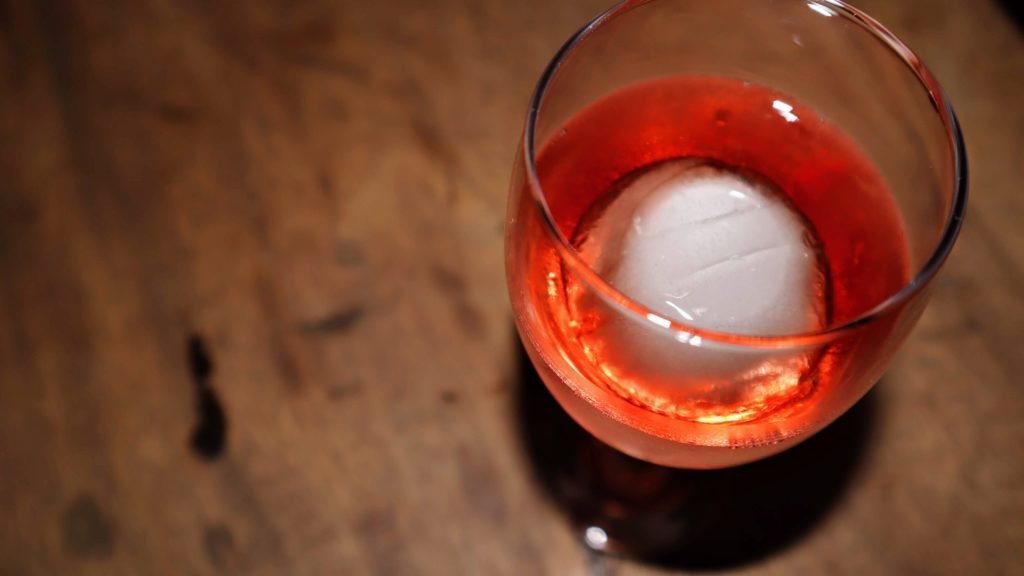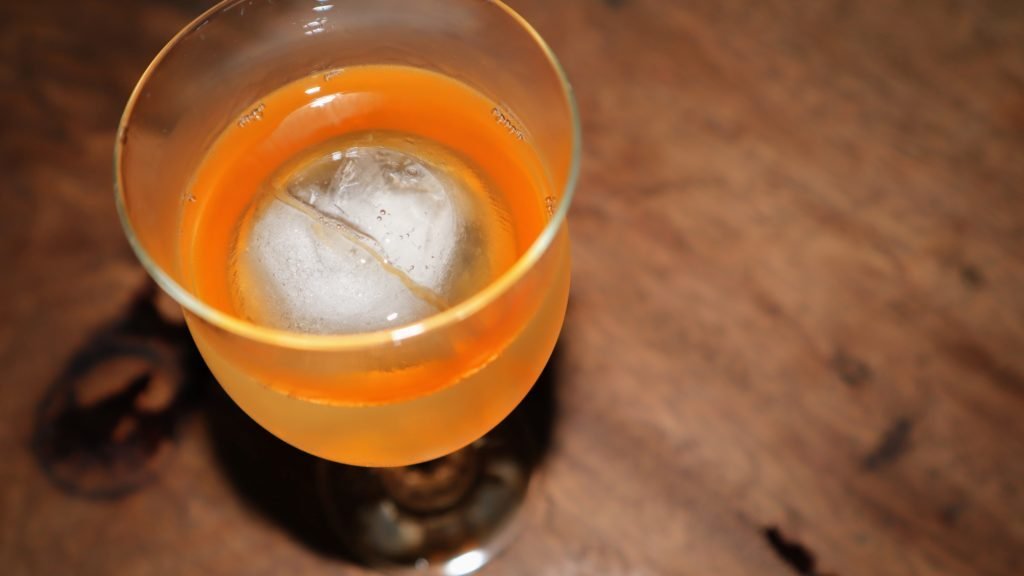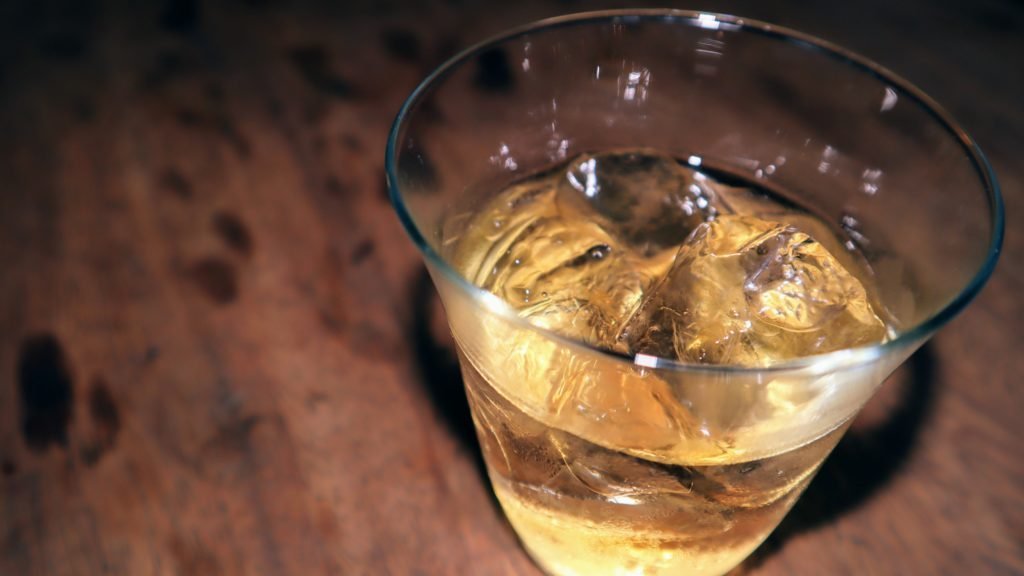 Raw squid with plum wine..?
Since Plum wine is a Japanese/Korean kind of thing, I think that's why one of the food items on the menu is this raw squid and wasabi. As slimy as it could get / as it usually is. Love it, I love it. I like raw food in general so this is quite delicious!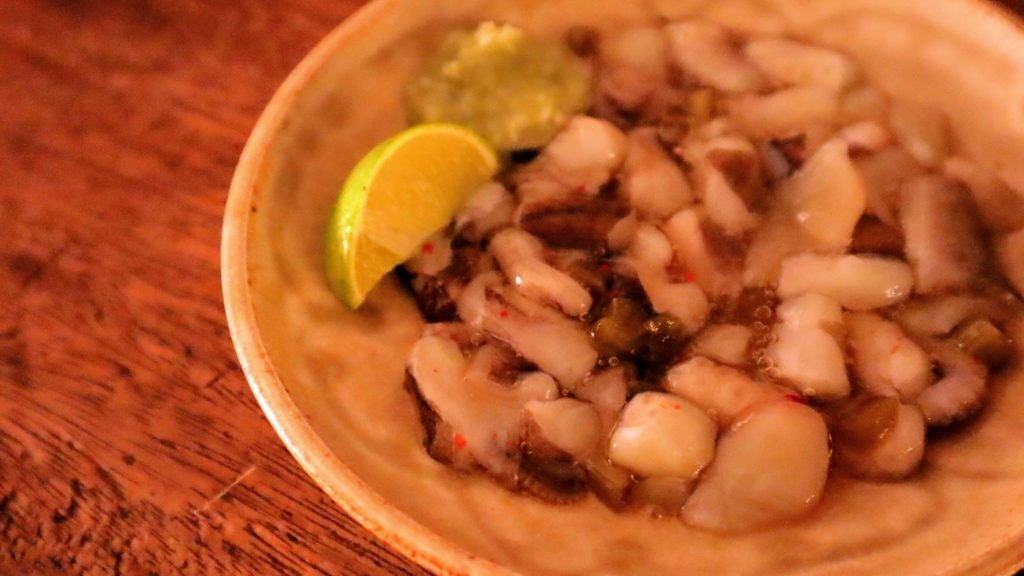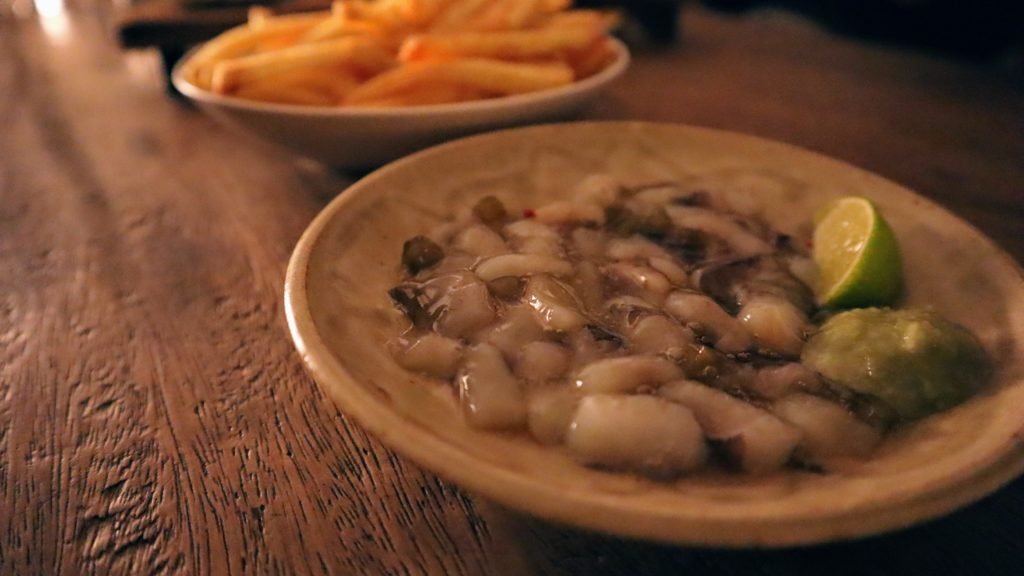 Nice chill place to hang out with friends in the evening / night. The place that would actually teach you for real about plum wine. Totally give Prum Plum, Umeshu Bar&Bistro a shot :)
PrumPlum Umeshu Bar&Bistro
Address : 35/2 Soi Si Bamphen, Khwaeng Thung Maha Mek, Khet Sathon, Krung Thep Maha Nakhon 10120
Tel : 02 249 3146
Hours Everyday but Monday 6PM to 12AM
Not on Steem yet?? Let the ninja gets you a Steem account and start earning crypto!
㋡ Get $55 off your first adventure on Airbnb
㋡ BEST Boba Tea in town [Bangkok].
---
All copy and photos are original content by me.




TO SUPPORT WITH LOVE 💙 PLEASE SUBSCRIBE!!! TO MY SUPER DUPER AWESOME YOUTUBE CHANNEL :)