It's not easy to find some other burger places alike..
I have been around California for quite a while this time and a few times in the past few years. I just found the place! How? We drove pass and this burger chain appearance was so catchy! So I said 'Next time we're eating here!' and There we went!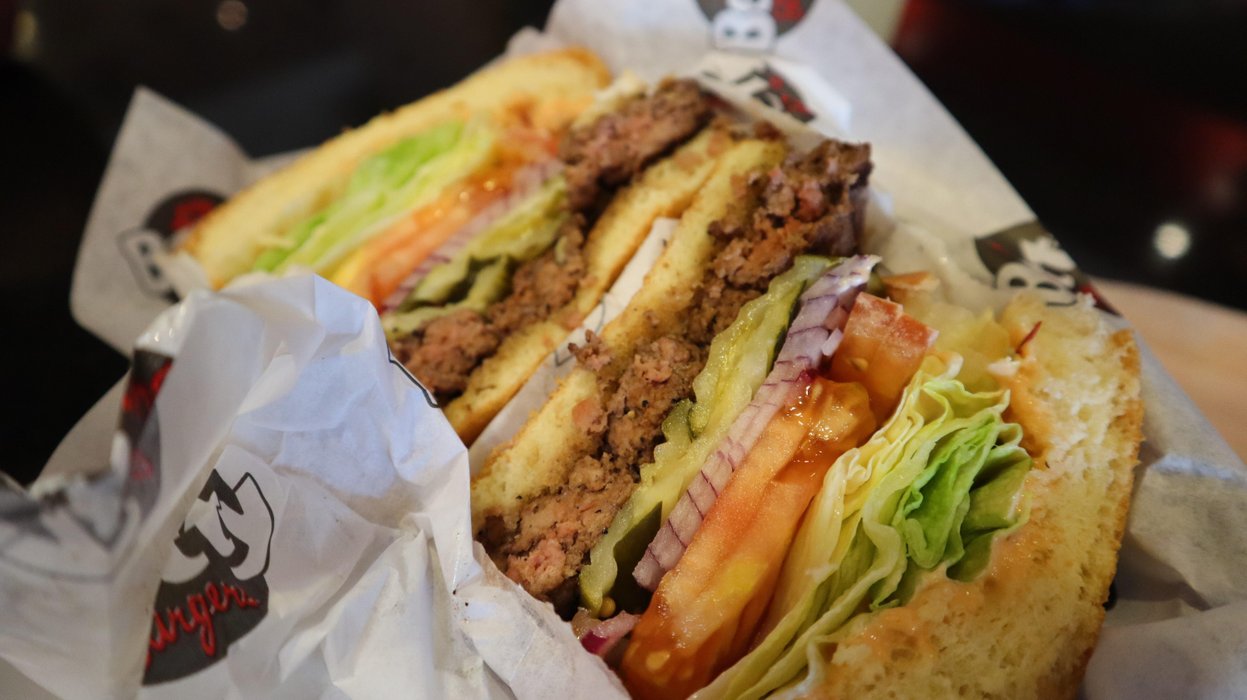 Betty's Burgers
The location that we went to was 'Betty's Eat Inn' in downtown Santa Cruz. It was not so busy when we walked in but it got busier and busier somehow. Looked like it's popular! and the reason is because the story behind is so random.. Yes! Randomness is always good!
Hi, I'm Betty,
Folks are always askin', "Betty, this is a damn good burger -- best in town -- where did a girl like you learn to make a burger like this?" Well here's my story… Go read it folks
Let me just walk you through the place
Showing you how funky a burger place could get. It's pretty funky. Correction : very funky! I wouldn't decorate my bedroom like this, ever but I don't mind dining in haaa!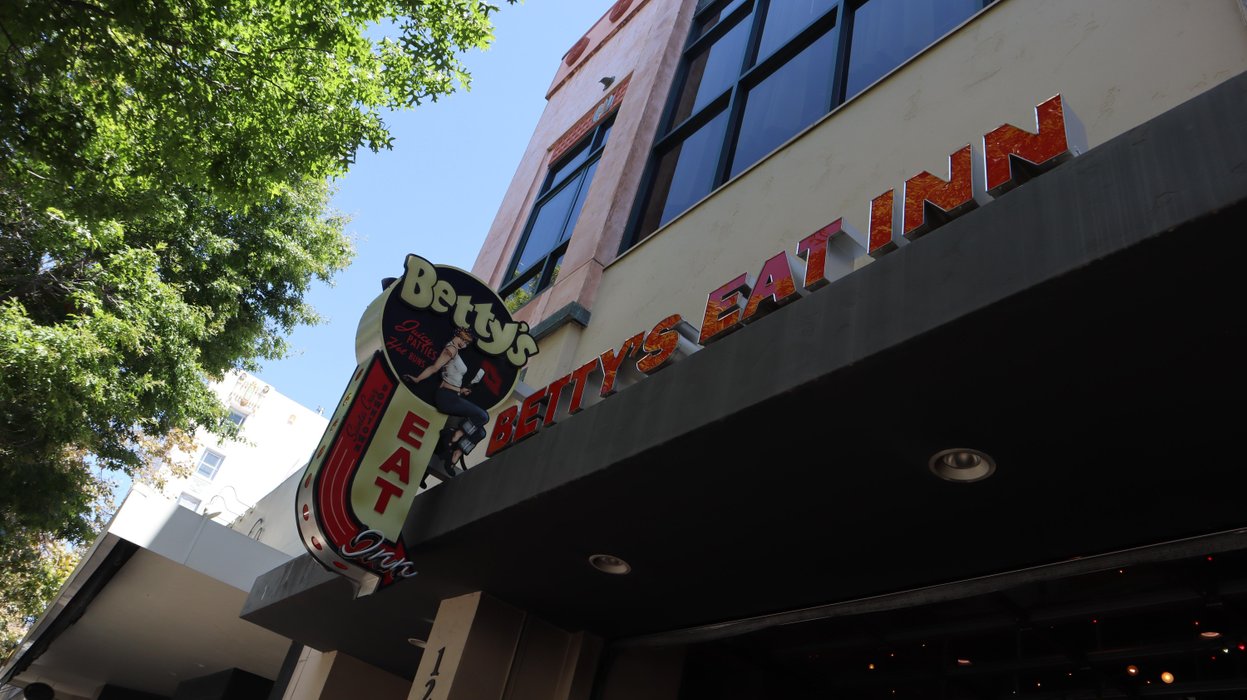 This is the sign in front of the place. Told you! Catchy, isn't it?


Funky decoration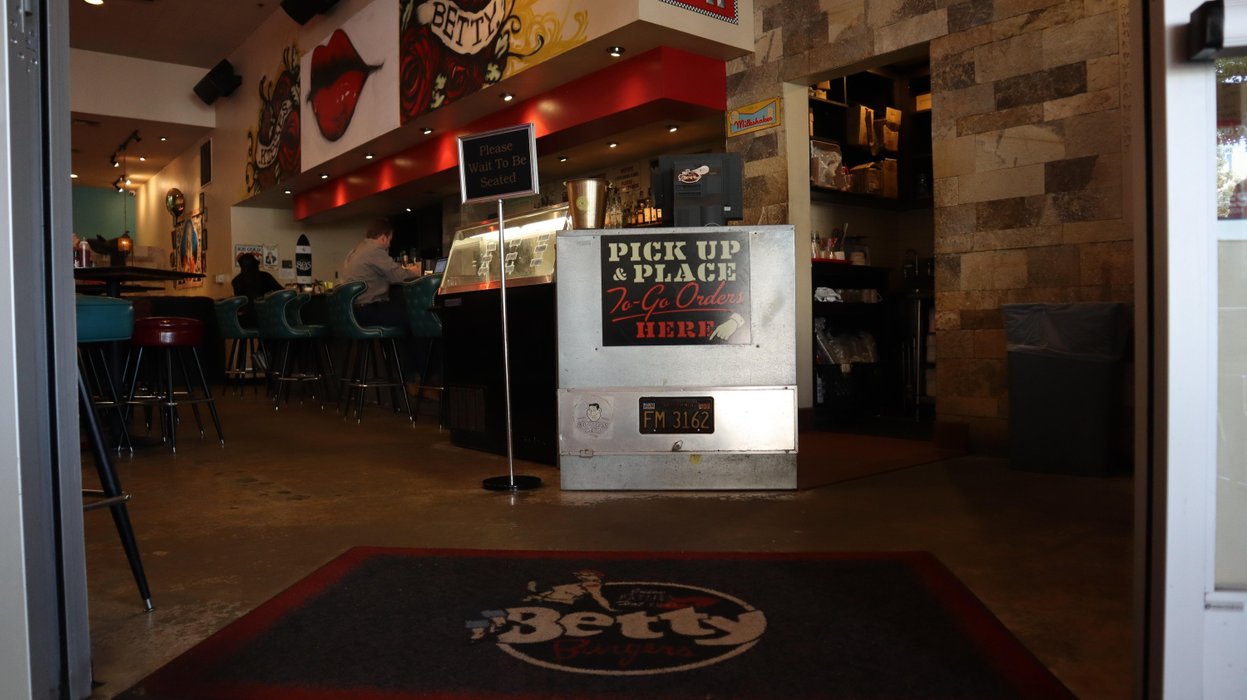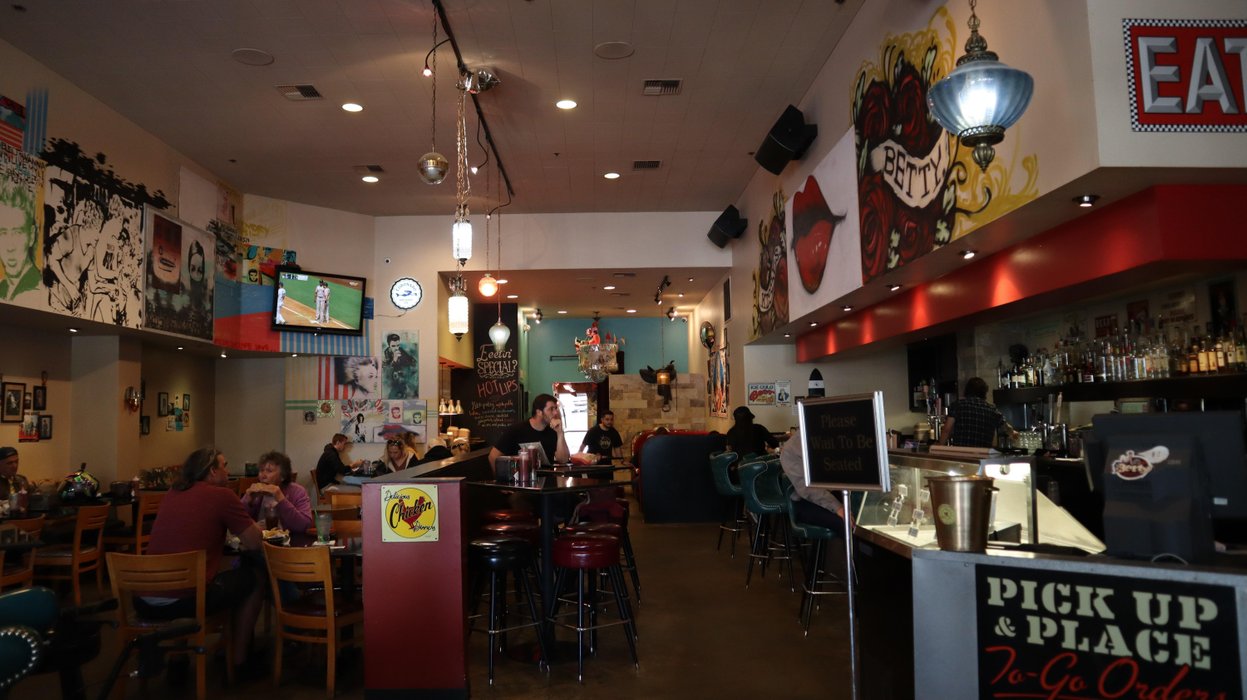 Front room has all these paintings, photos, colorful seats and even an AIRSTREAM! I had never seen one then I suddenly DID see one in a burger place!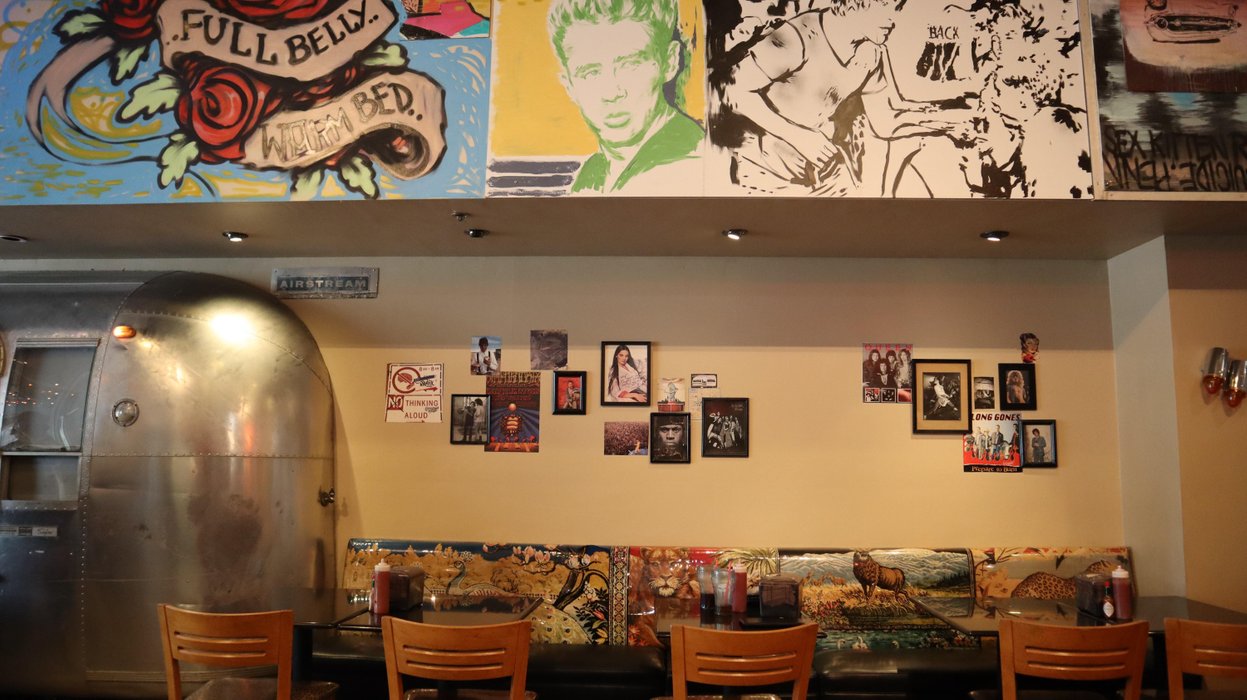 Now backroom! Another airstream for goodness sake!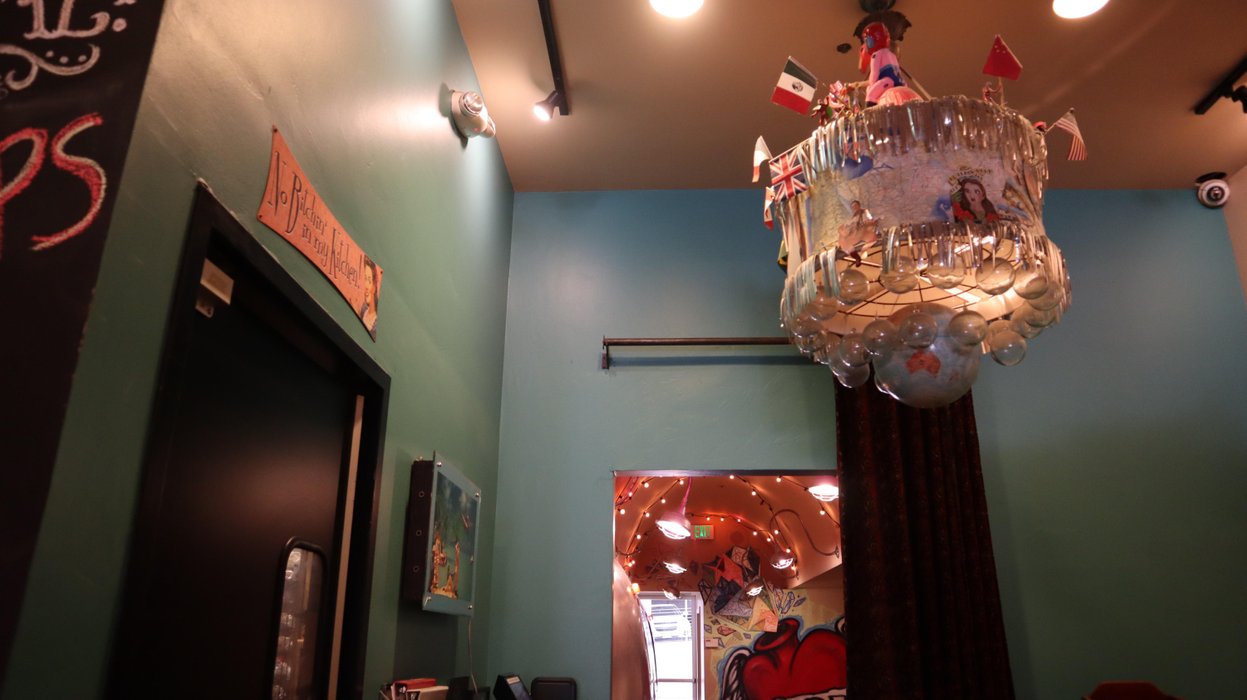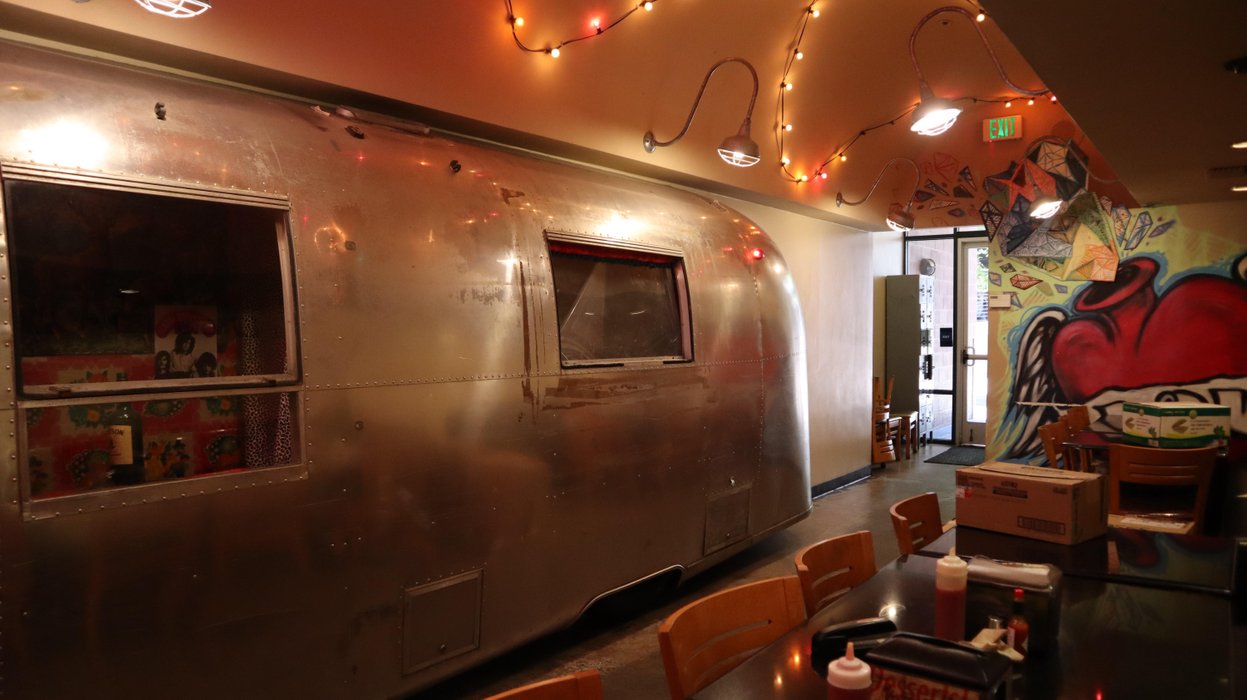 On the wall, there're Betty's swags along witht the hand-writen story of the shop. Exactly the same story I just mentioned earlier on this post! LOL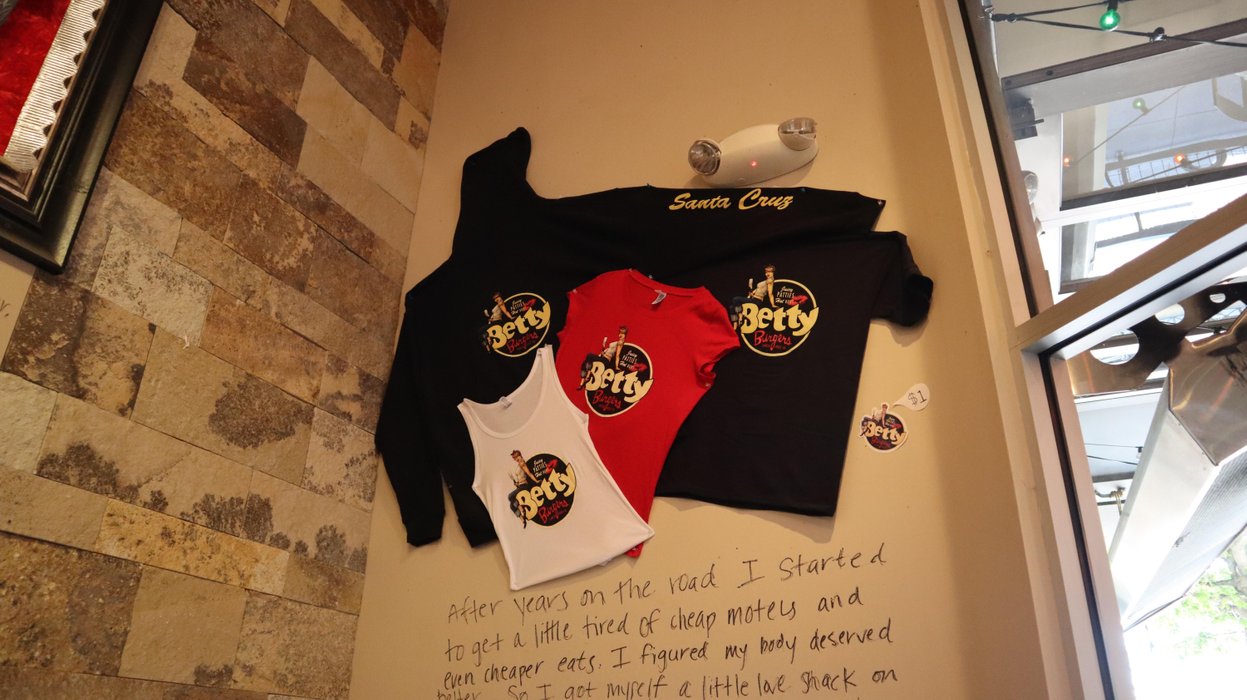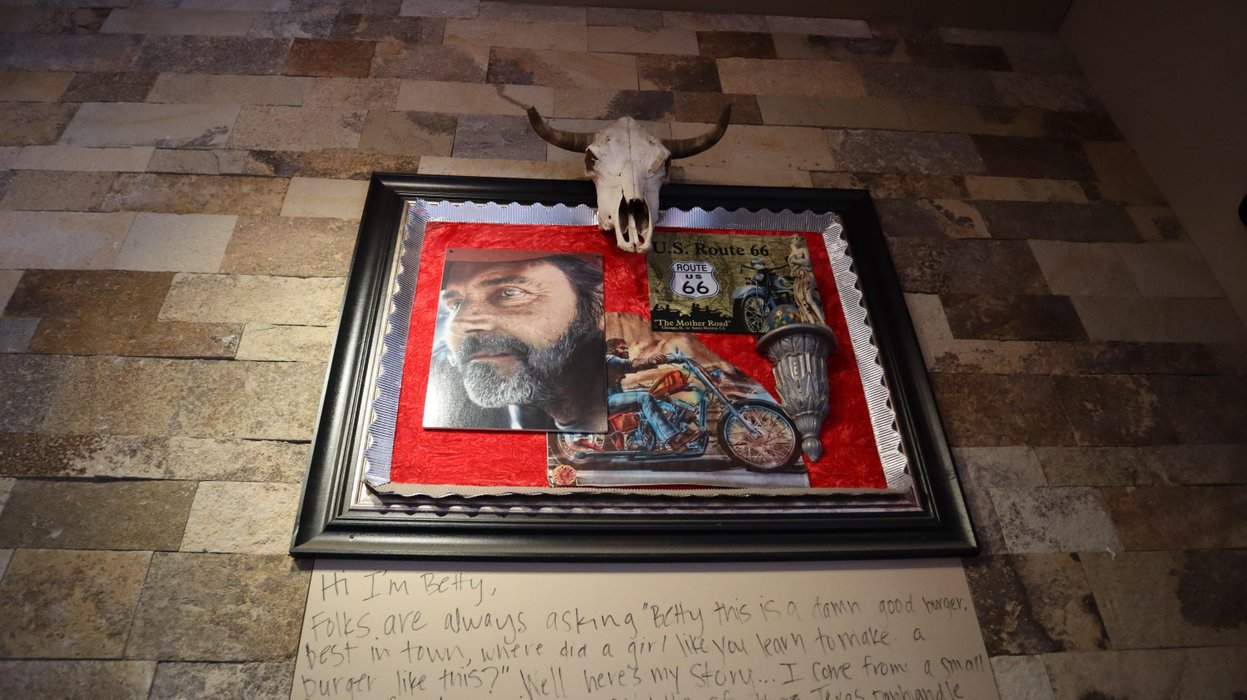 Funky gimmicks
While ordering / waiting for the food, I was looking around and exploring stuffs. Here's what I loved, their napkin! :D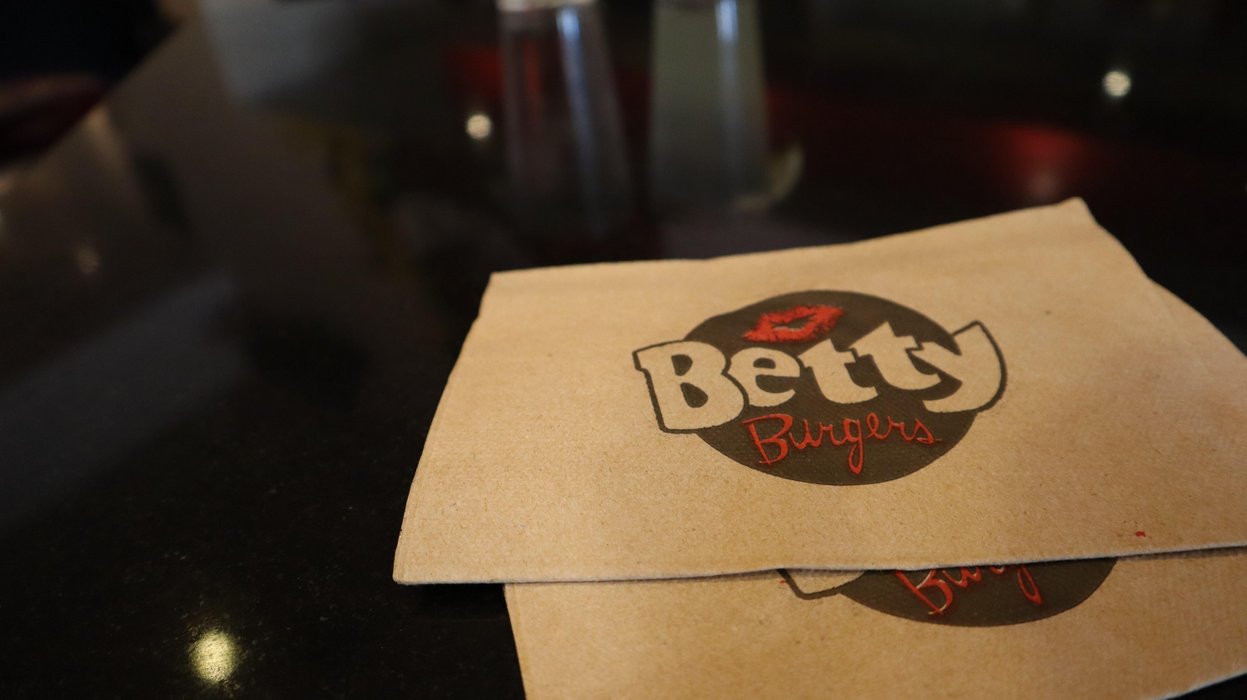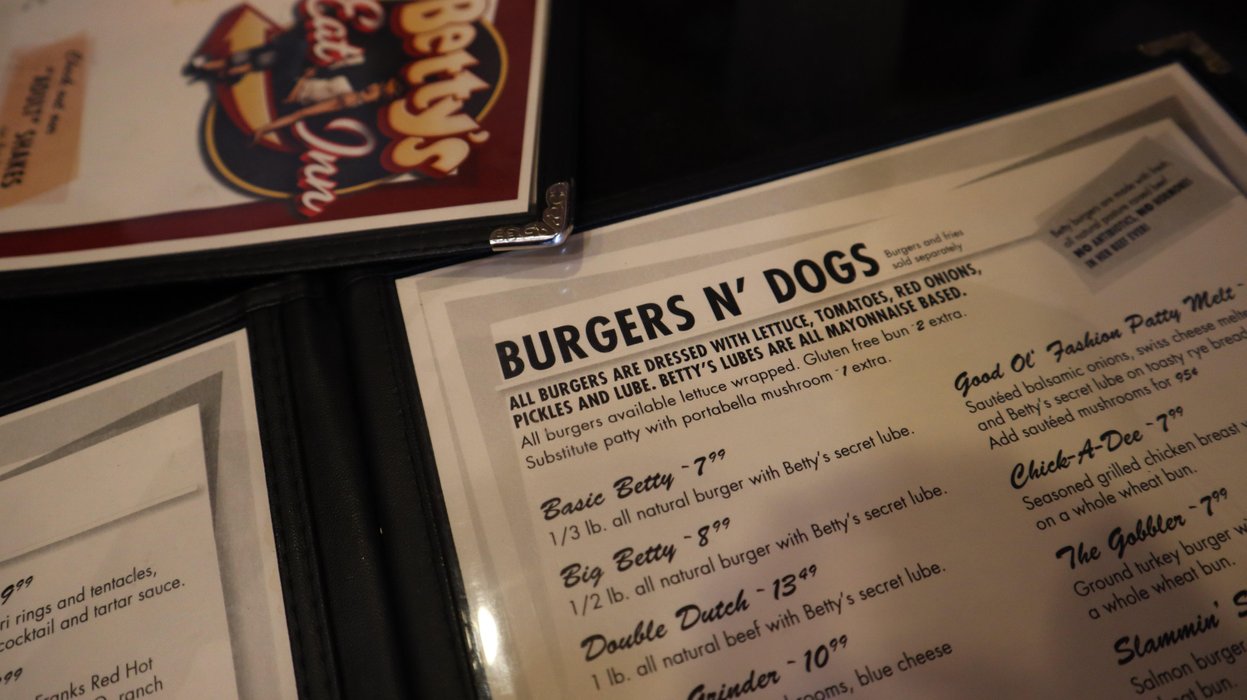 If you made it till here and feeling switching to video a bit, I have got you covered! WATCH IT, WATCH IT!
My original videos are at
DTube
and
DLive
Funky food
Well, not really funky. It's just food! Decent food in a funky place that is.
Big betty
Half a pound patty with all the regular burger veggies as you can see. I liked it! It's like an actual burger unlike, IN-N-OUT Oops!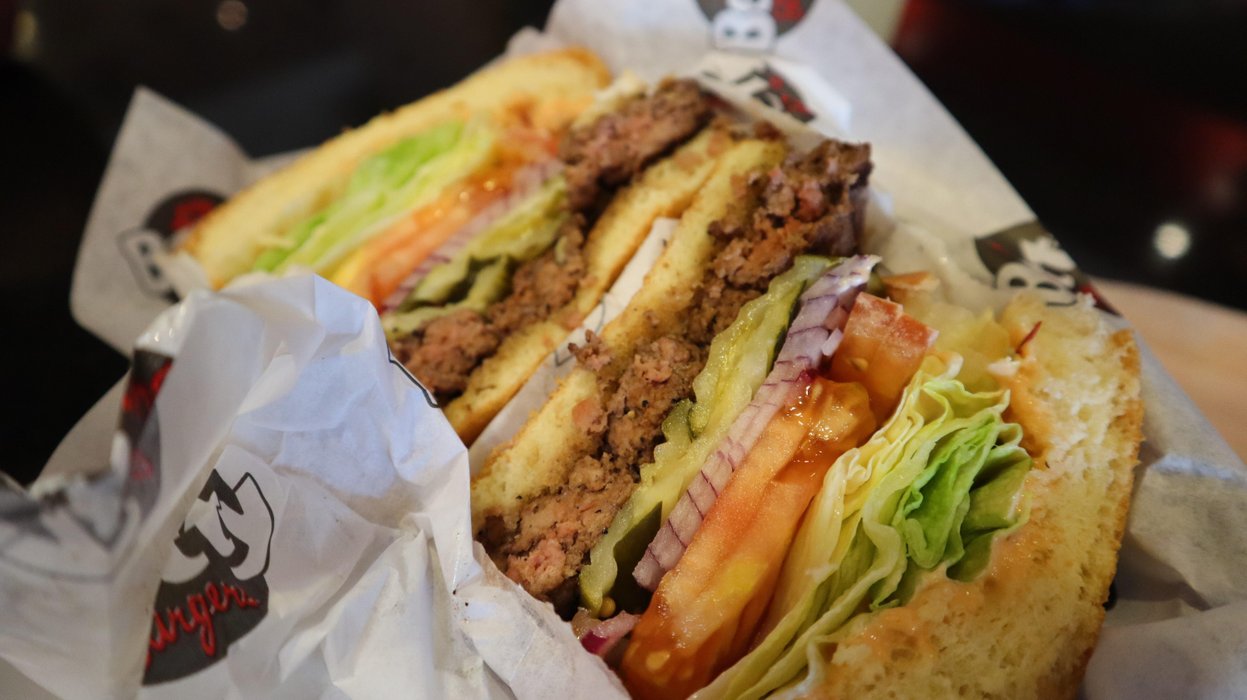 Sweet potato fries
ditto..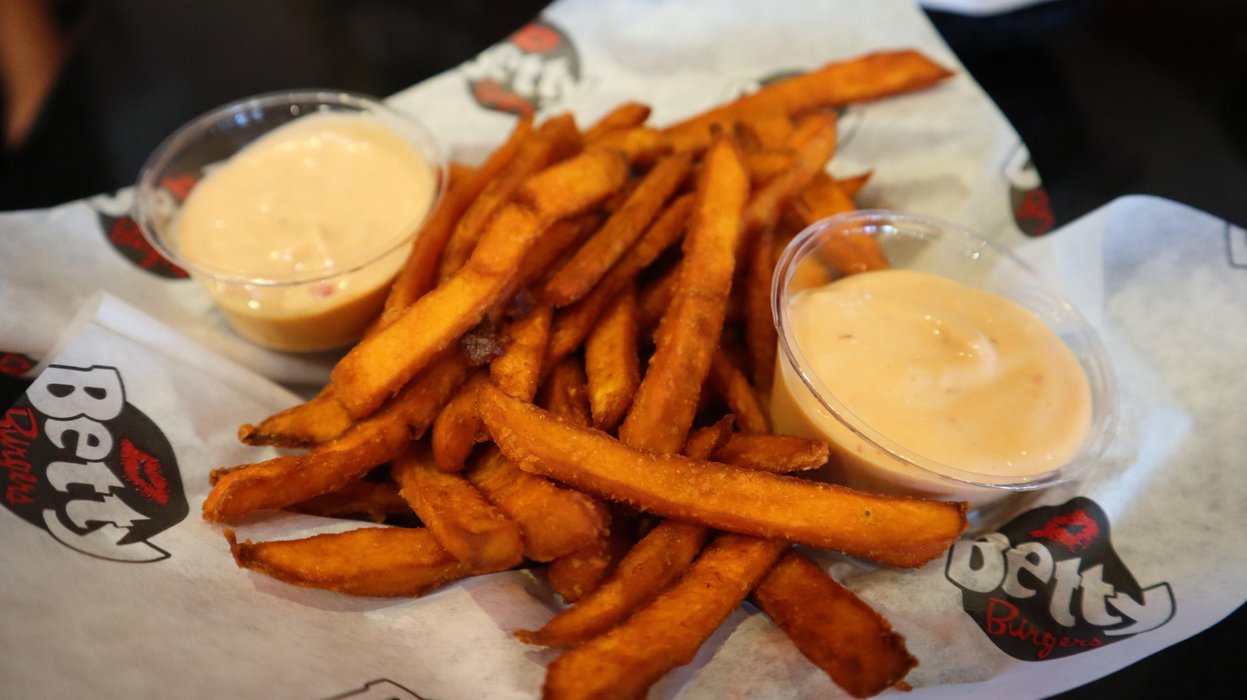 Coleslaw
I think it's alright.. there's a surprise though. I found a piece of apple in it!! Isn't that so random!?? Ha!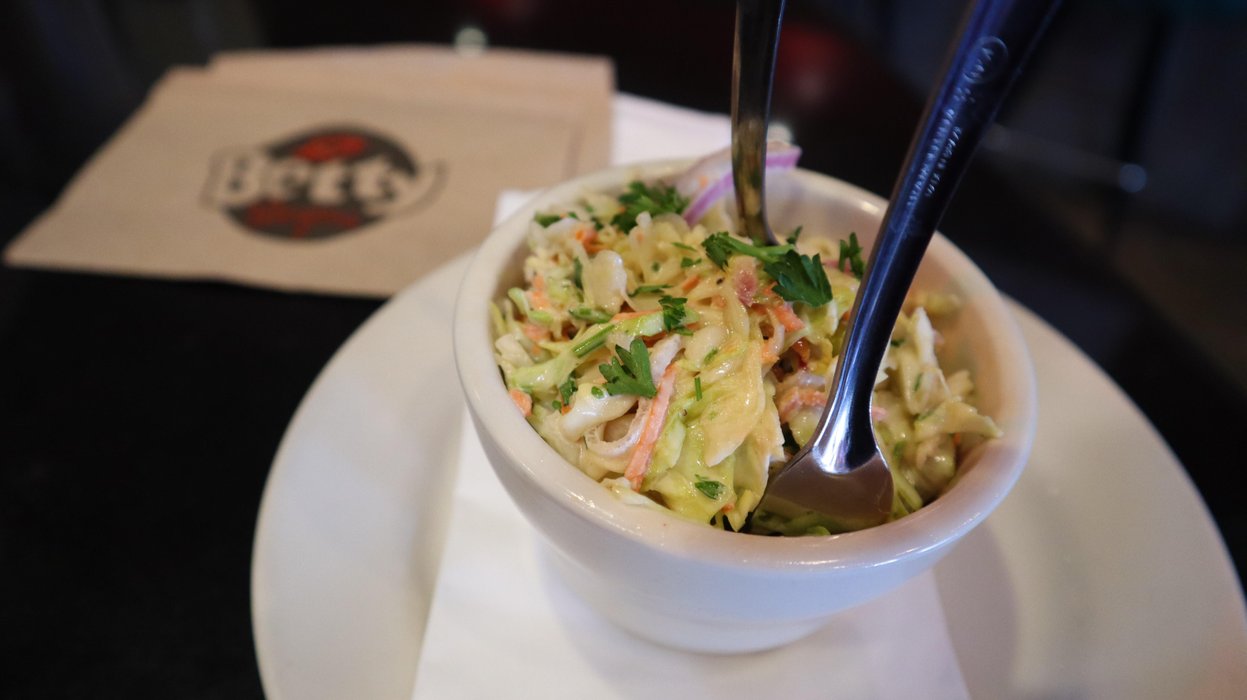 Lemonade
No tea no shade no pink lemonade.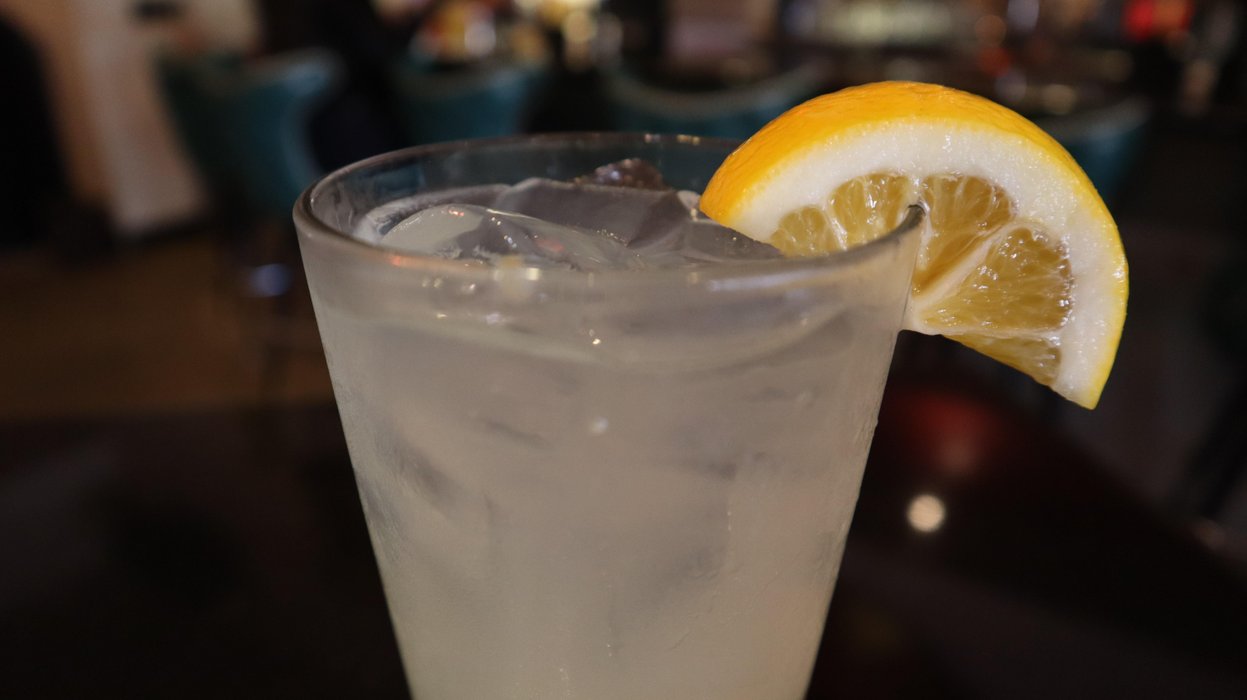 Every photo has it own story and it tells you something..
This following photo tells you that I do suck at using actual camera! How could I make it focus both on my face and the food at the same time!!!?? Damn it!
I know, good choice. Choosing my own face over the burger in a burger post! LOLOL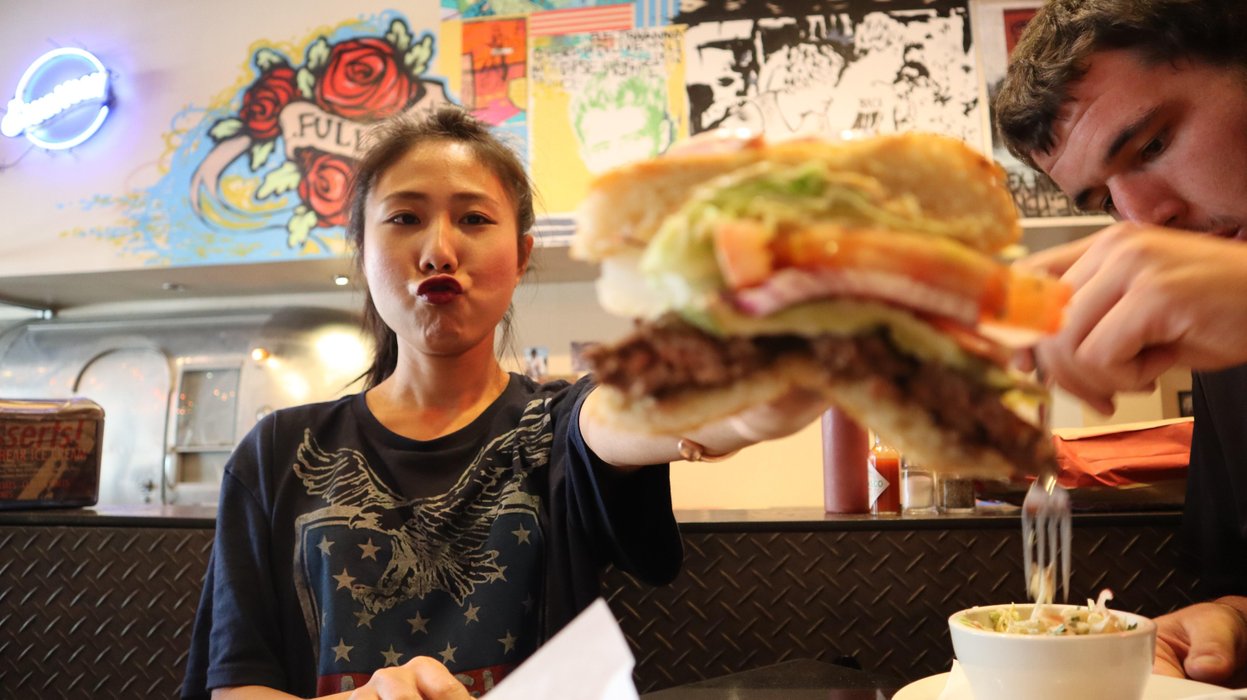 This following photo tells myself my English is not that good still. I didn''t get the joke on the wall and they said it's funny.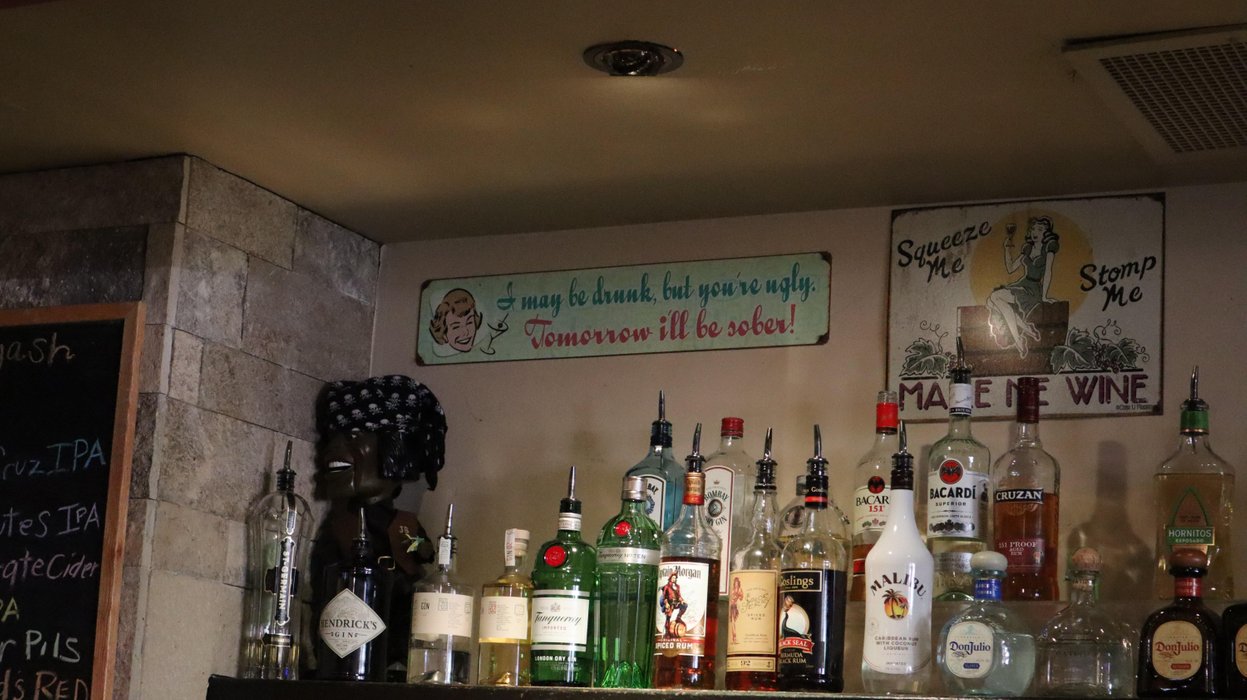 If I were you, I would come check the place out if I ever pass by Santa Cruz. It's Santa Cruz born and it's the funkiest burger place I have been to.. right? Now, I'm confused.. Anyways, Check it out!
Official website : http://www.bettyburgers.com/
More California based burger :


Lots of lots of love,
Mo ❤



We would love to talk to you ! Come say Hi ! on
Fundition Discord server
|
eSteem Discord server
@waybeyondpadthai on Steemit | Fundition Angel
Join a community where you could spread the love**






---
FOUND THIS POST FUNKY AND YUMMY?
RESTEEEEEM!!!! XOXO