---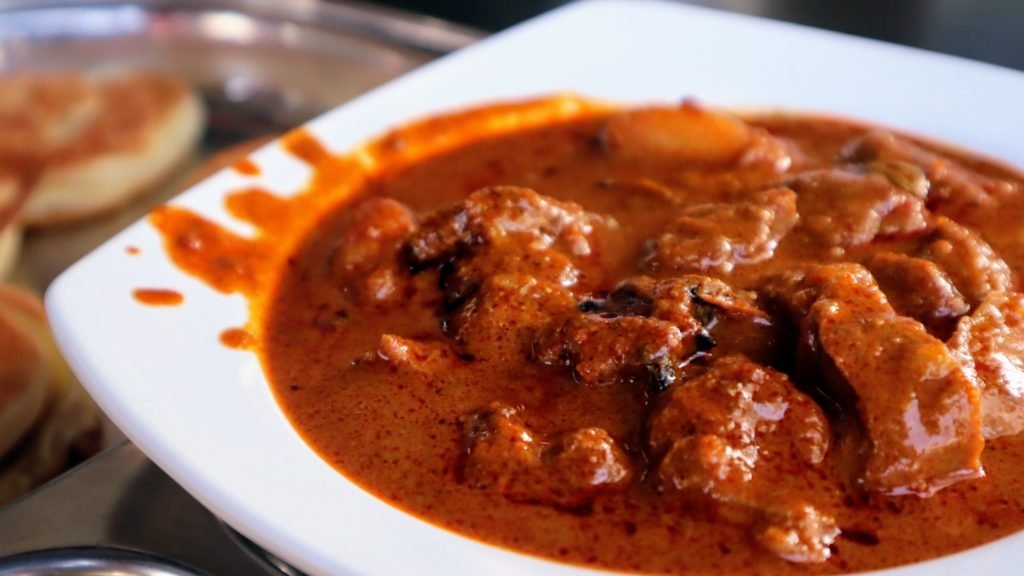 ---
Our first time in Singapore, we ended up staying in a hostel in Little India. For you information, The hostel we stayed at, Central65, was one of the worst I had ever stayed in. Anyways, it's located just in the area with so many good food places. A few of them are quite famous. There we went to try simply delicious food around Jalan Besar Station, the closest Subway Station from where we were.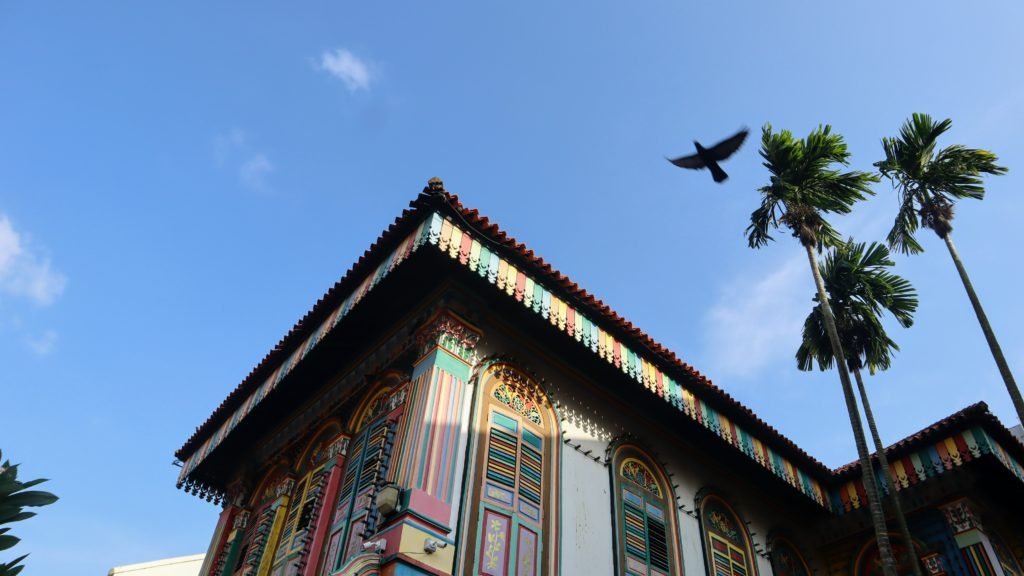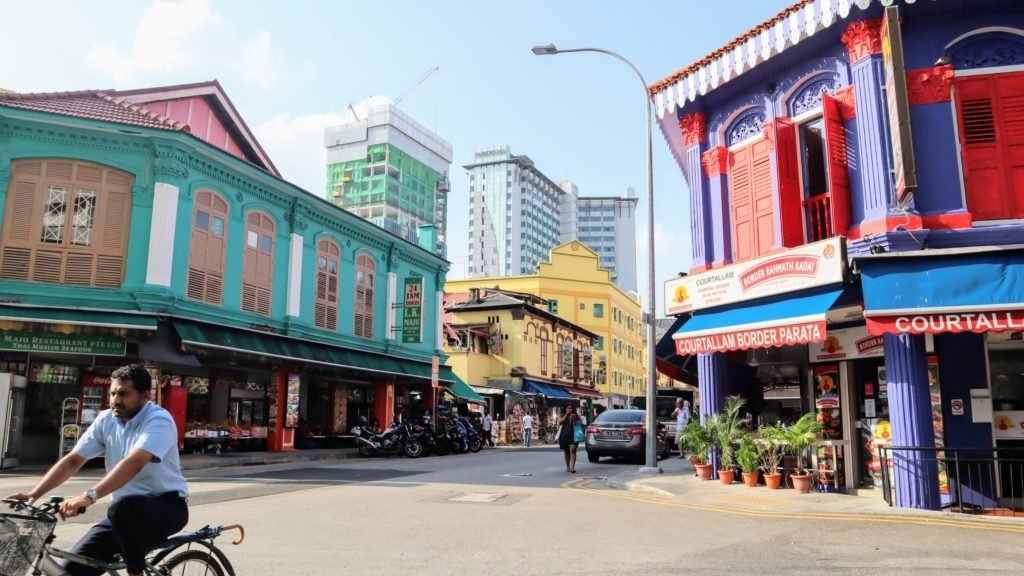 As it's our first day, we actually just tried just whatever closest to the hostel buy hey, we made sure it's good! How so? Our good instinct, I would say. This Berseh Food Centre located just right around the corner. Not more than 5 mins walk from Jalan Besar Station so if you're looking for Food around Jalan Besar Station, here's probably the place to be.
Unlike any other famous / touristy food centres ( Such as Maxwell Food Centre with the famous Tian Tian Hainanese Chicken Rice ), this place were not so full and plenty of seats still unoccupied.
Singaporean Laksa
I had heard a lot of Laksa and I had tried some abroad, now it's time to taste the real one at its origin. Singaporean Chicken Seafood Laksa!! (S$6) Yes, there're choices of meat and we wanted it all! The noodle in a mild curry soup topped with fish cakes, boiled eggs, tufu, deep fried fish, deep fried chicken and chilli paste. Oh! One exciting thing I found out and I love, there're clams in Laksa! Those littles make Laksa soooo fishy good!
As mentioned, it's mild.. I was not too sure how it's suppose to truly taste like. This only Laksa stall make it not too bad but to be honest, totally not one of the best ones out there. It's a good start though!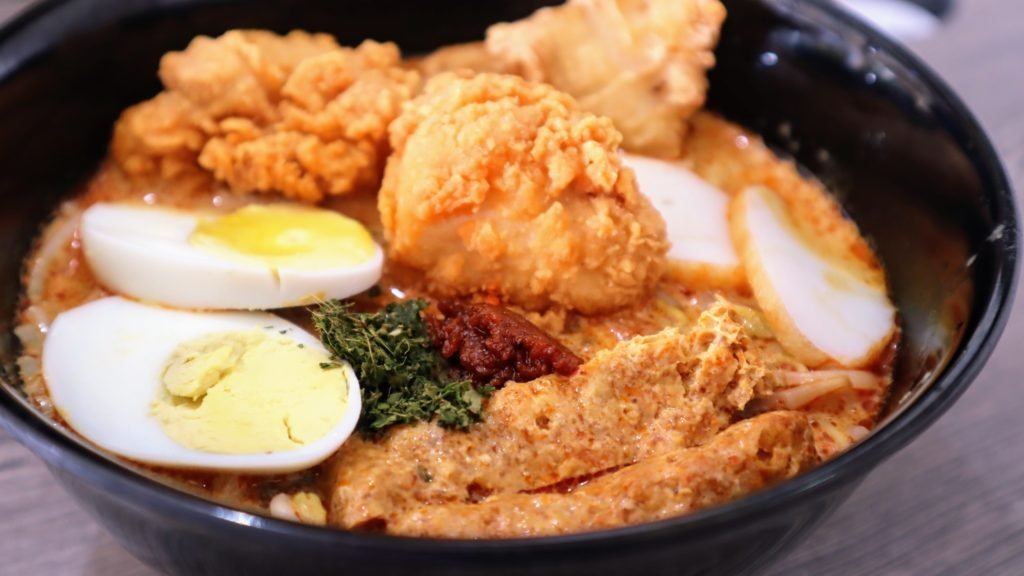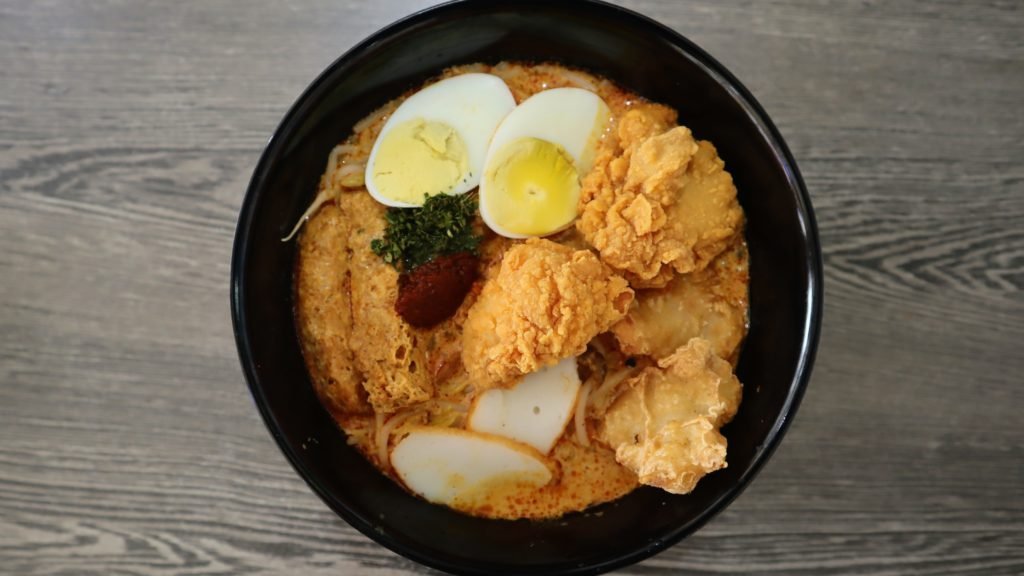 Another good choice if you're looking for some Food around Jalan Besar Station. This is an Indian restaurant recommended by one of the hostel staffs. This Dawood Restaurant Located just right across the street from Berseh Food Centre. So many menu items on the board and a few table outdoor. In Singpore, you more likely will see so many Indian food places look like this.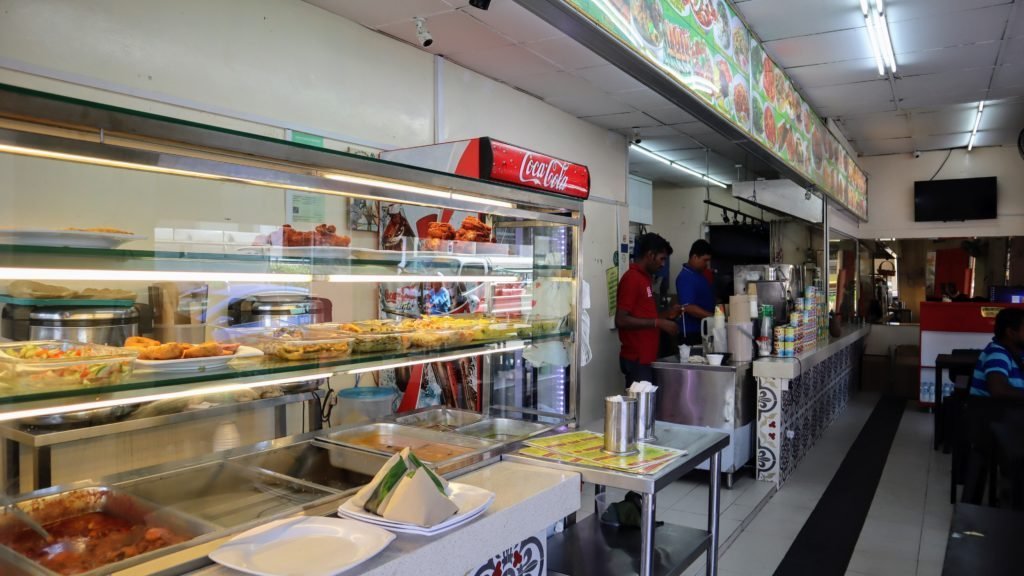 Mutton curry with prata
Kevin was craving some curry and I want some roti. Perfect! We ordered Mutton curry with prata. Never heard of the word 'Prata' before but it's the fried flat dough you Indians eat with curry.
A South-Indian flat bread made by frying stretched dough flavoured with Indian clarified butter, it is usually served with fish or mutton curry. Roti means 'bread', and prata or paratha means 'flat' in Hindi
The dish was served fast as all the curries were already pre-made. The mutton curry was so thick and flavourful. So much spice in there we could tell. The Prata was super good. It's crispy in the outer part and soft inside just like we all love. I know you do!
There's also another side dish came along with those two things. It's a soup made of Moringa (from Drumstick tree). I'm not a fan but Kevin was having fun slurping it.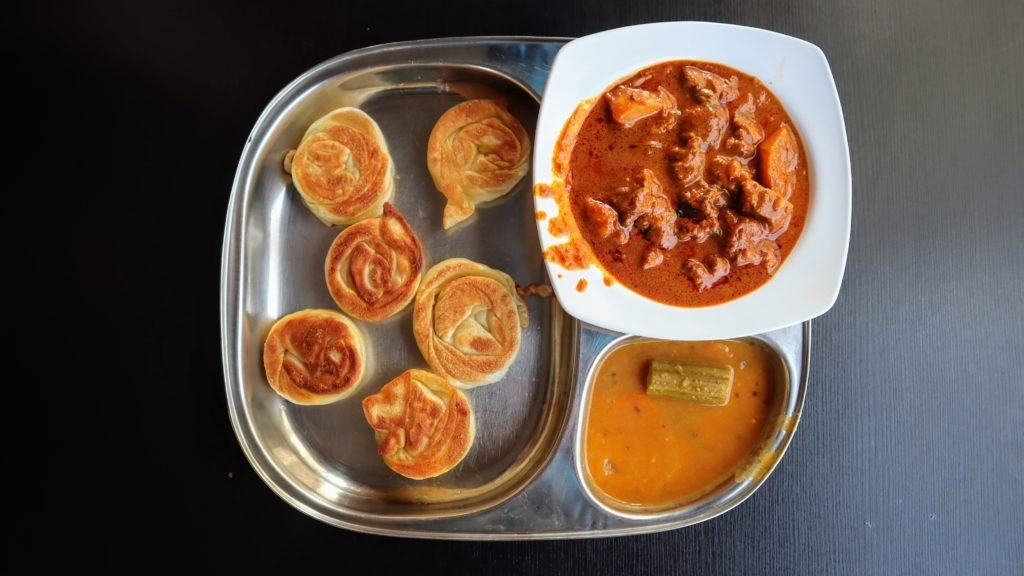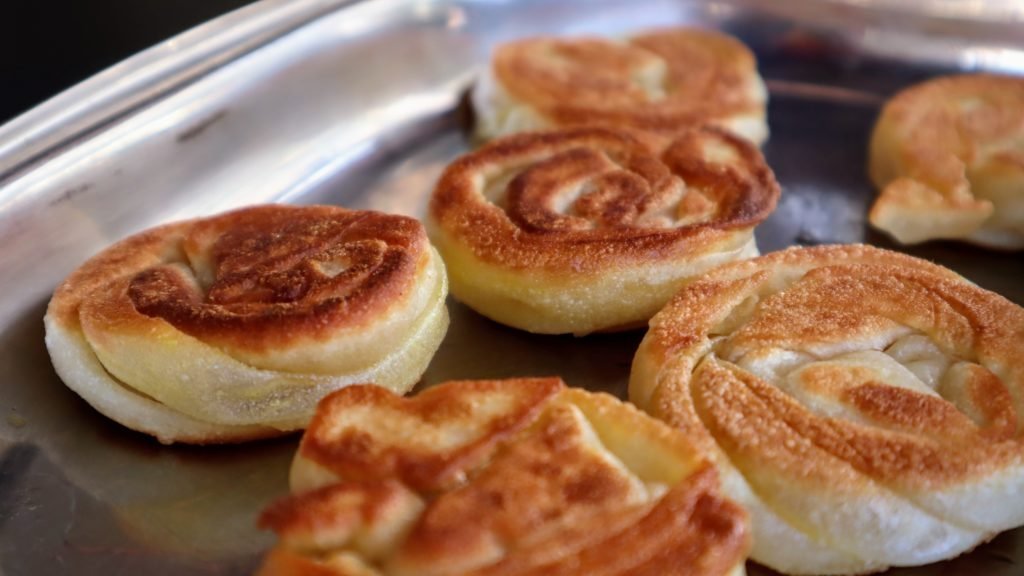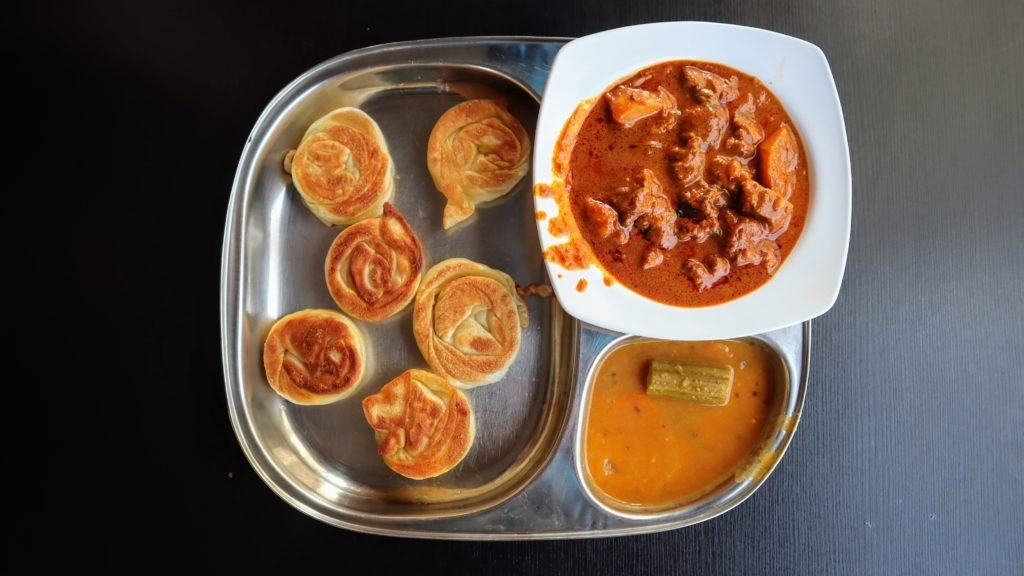 Indian Chai Tea
Without knowing that we'd actually ordered this drink, we got the drink. Chai tea! The Indian Signature drink I was so crazy about drinking it every single day when I was in India. So why not with this first ever Indian meal in Singapore.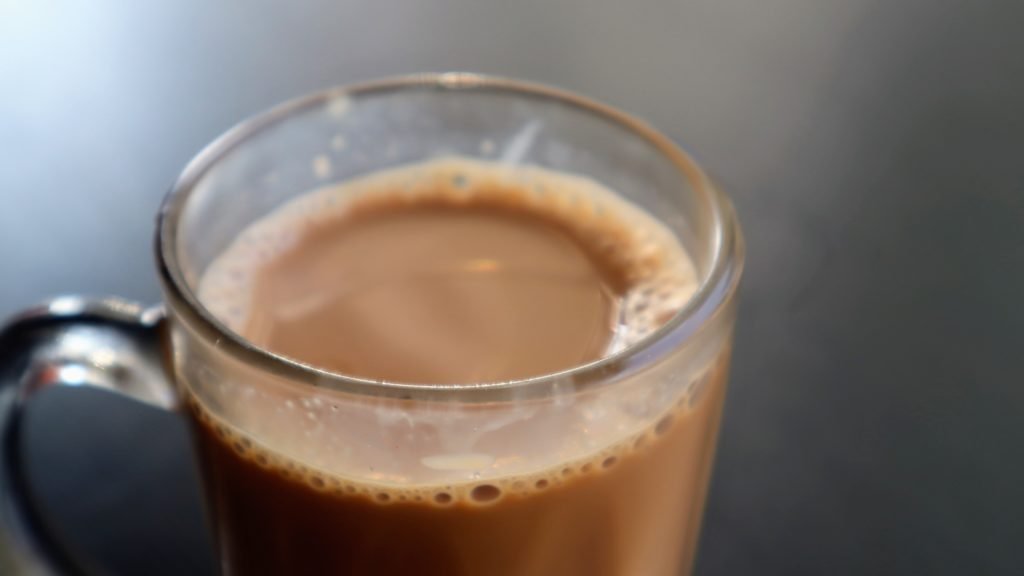 There were 2 we found it not bad at all if you're looking for some food around Jalan Besar Station and around little India. There're also other hostels around the area. Though, I would not recommend the one we stayed at, Central 65. Well, enjoy your stay and the wander around Little India Singapore.
Any good food you love in Singapore? Do share! <3
Not on Steem yet?? Let the ninja gets you a Steem account and start earning crypto!
㋡ Earn free crypto : https://www.waybeyondpadthai.com/free-crypto
㋡ Get $55 off your first adventure! on Airbnb
---
All copy and photos are original content by me.




TO SUPPORT WITH LOVE 💙 PLEASE SUBSCRIBE!!! TO MY SUPER DUPER AWESOME YOUTUBE CHANNEL :)