---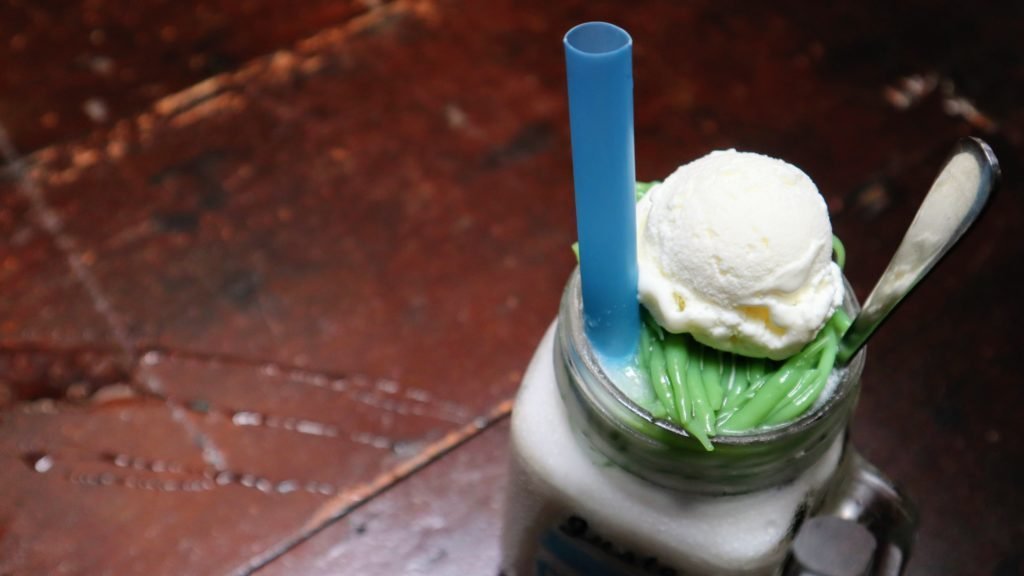 ---
Last time when we visited Jonker Walk, Malacca during weekdays, sure we couldn't really enjoy the whole bunch of street food at the Jonker night market as it's open during weekends. Though, we're lucky enough to have a chance to try a lot of good food and many types of dessert at places that still welcome tourists on Monday to Friday. This is one of the examples we came across: Coconut shake with chendol and coconut ice-cream at Famosa White Coffee, Jonker Street, Malacca, Malaysia.
Famosa White Coffee, Malacca, Malaysia
Famosa White Coffee is one of places that opens through out the week serving delicious shakes and desserts, souvenirs and of course, coffee. For those who are not familiar with this word, 'White Coffee' like I wasn't.. I found it pretty interesting as many different parts of the world use this word in different meaning.
In many English-speaking countries, "white coffee" is used to refer to regular black coffee that has had milk, cream or some other "whitener" added to it, though the term is almost entirely unheard of in the US, where the same beverage might be called "coffee light" in the New York City area, "light coffee", "coffee with milk," or "regular coffee" in New England and New York City
Here in Malaysia, I was curious and asked a staff at Famosa White Coffee 'What is white coffee?' .. He acted so surprised and told me shortly, It is coffee with milk/creamer in it.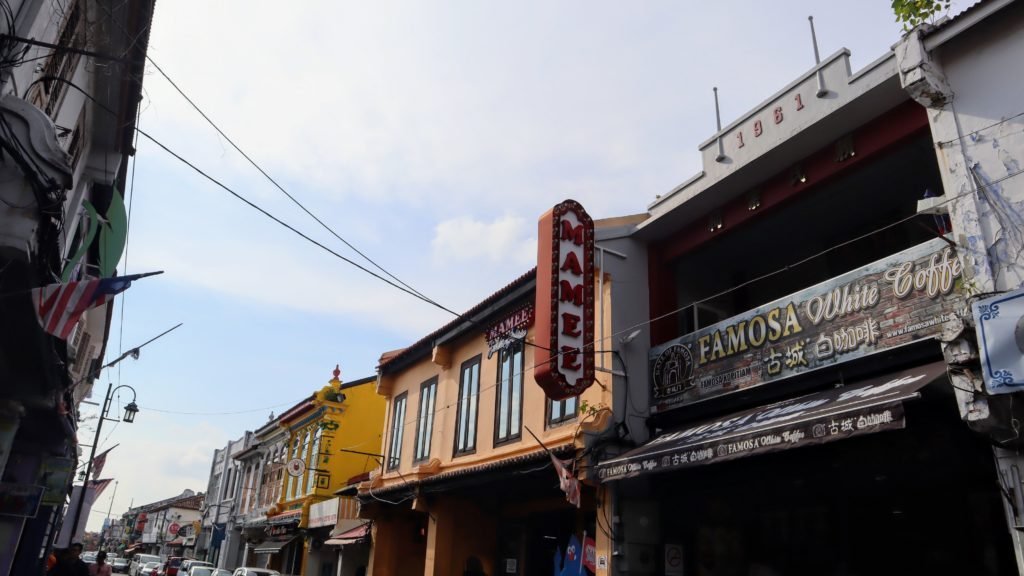 Coconut shake with chendol and coconut ice-cream at Famosa White Coffee
It's so hot out in Malacca or in Malaysia in general so it's normal to crave sweet stuffs at all time. For me, at least. While exploring the city of Malacca and wandering around the street of Jonker, again, we needed some sweet again!
We're right there in front of Famosa White Coffee. The place looked spacious and nice. A lot of dessert menu photos at front to kinda lure you into the place and there we fell for it. Or I just needed bathroom bad and the place just happened to have one. Hmm.. Anyways, we went into the place and picked this sweetly delicious Asian dessert, Coconut shake with chendol and coconut ice-cream.
Chendol is that green dessert made of mung bean flour or rice flour, and pandan juice. It's commonly found in Southeast Asia and is popular in Indonesia, Malaysia, Brunei, Cambodia, East Timor, Vietnam, Thailand, Singapore, and Burma.
Not my most favourite dessert of all time but I remembered when I was in Penang, people were lining up for it, like, long line!
For some of you who are not familiar and don't really have it where you are but still would love to give it a go! That's product of Thailand! ;)
Usually it's served in coconut milk or on top of coconut ice-cream. Here, at Famosa White Coffee bring them all together deliciously. The coconut shake with a hand full of chendol, a bit of red beans (kidney beans), palm jelly and top with this beautifully scooped coconut ice-cream. Imagine how creamy it could get. The aroma of coconut and pandan just go together real well. We love it like that! Sweet and refreshing!
The cup was just creamy, sweet, and so much Asian goodness in all one cup Is it just me or it's really an Asian Delight ?!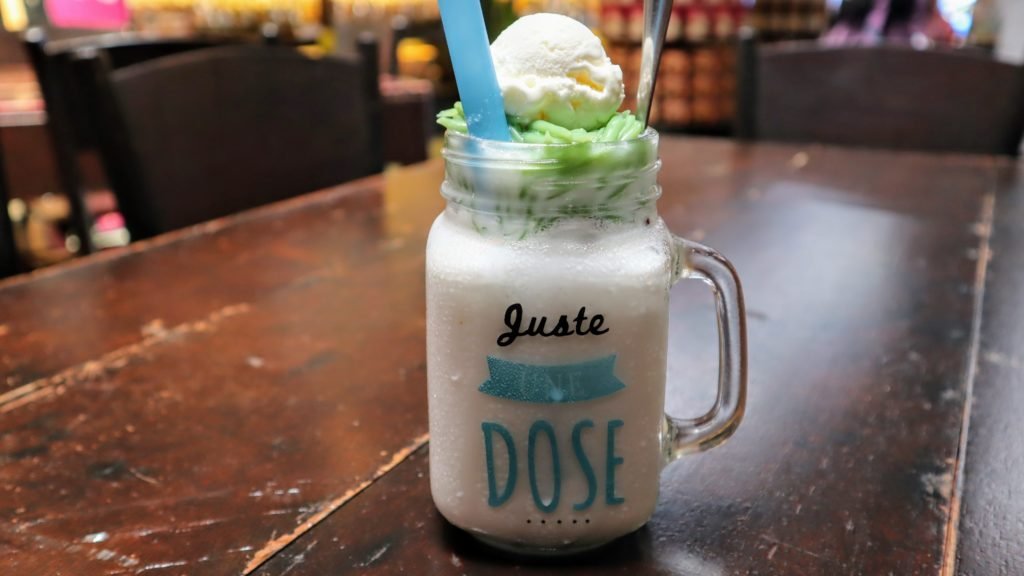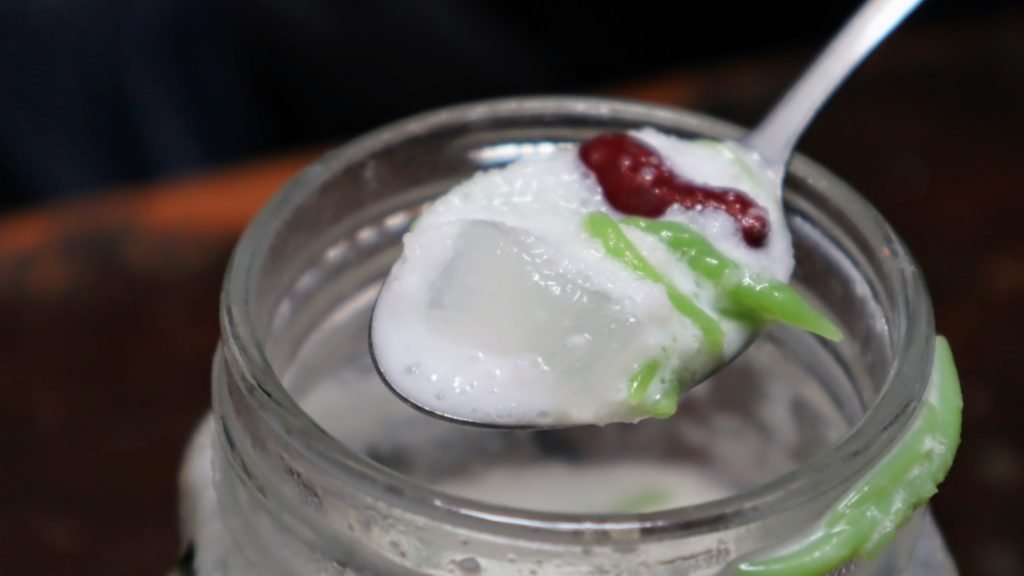 If it's not enough sweetness, why not check out the Honey Boba Fresh Milk Tea at Melipoly. That would for sure freshen you up from the Malacca's heat and you will also have a chance to learn a lot more about honey!. It's just 5 mins walk away from Famosa White Coffee. Both shops are great for some sweet drinks.
A lot more food and dessert in Malacca I would like to share with you all here. Please keep an eye for more deliciousness!
Famosa White Coffee
31, Jalan Hang Kasturi, 75200 Melaka, Malaysia
Not on Steem yet?? Let the ninja gets you a Steem account and start earning crypto!
㋡ Earn free crypto : https://www.waybeyondpadthai.com/free-crypto
㋡ Get $55 off your first adventure! on Airbnb
---
All copy and photos are original content by me.




TO SUPPORT WITH LOVE 💙 PLEASE SUBSCRIBE!!! TO MY SUPER DUPER AWESOME YOUTUBE CHANNEL :)