---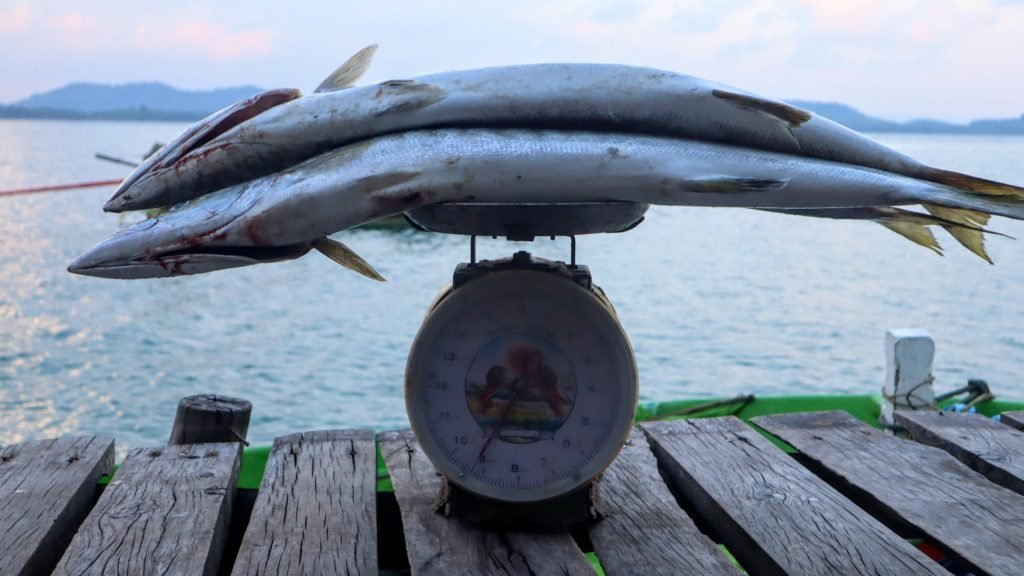 ---
Can't ever talk about it enough.. 'Koh Phitak (เกาะพิทักษ์), Chumphon, Thailand'
The experience on the island was amazing and even just 1 night staying at Baan Kiang Lay Homestay, one of many Thai authentic homestays at this fisherman village was well stamped in my memory!
The freshest seafood!
Besides the vibes, the beautiful sceneries and the sound of the sea and all combined.. One thing I really can't skip is food. We're just right on the sea so guess what, one of the freshest seafood I have ever had in my life and hey, it's such unique experience! Let's see why.
We stayed at Baan Kiang Lay Homestay over night. After that awesome big seafood dinner, next morning I woke up to the sound of the boat engine coming toward the house.. I was wondering who he was and found out later, he's the son of Auntie Lek, the homestay host.
He came on the boat with the whole bunch of marine animal (seafood! yes yes yes!)!
Did you catch all this?
Yes, got all this from the fishing last night
Whoa! Intense! I was surprised and yes, impressed at the same time. Well, we're all surrounded with fishermen so what else to expect but seafood! Lots of them! His wife then came out with a scale and weigh them all up. How cool!
A talk with a fisherman
I actually had a random conversation with these people and it somehow cracked me up.
Do you guys like seafood or chicken more??
Chicken. So bored of seafood.
I was telling them how lucky they are to be able to have all these high-nutrient animal. A lot of people pay so much for what they could have for free every single day.. I'm so jellyyyy!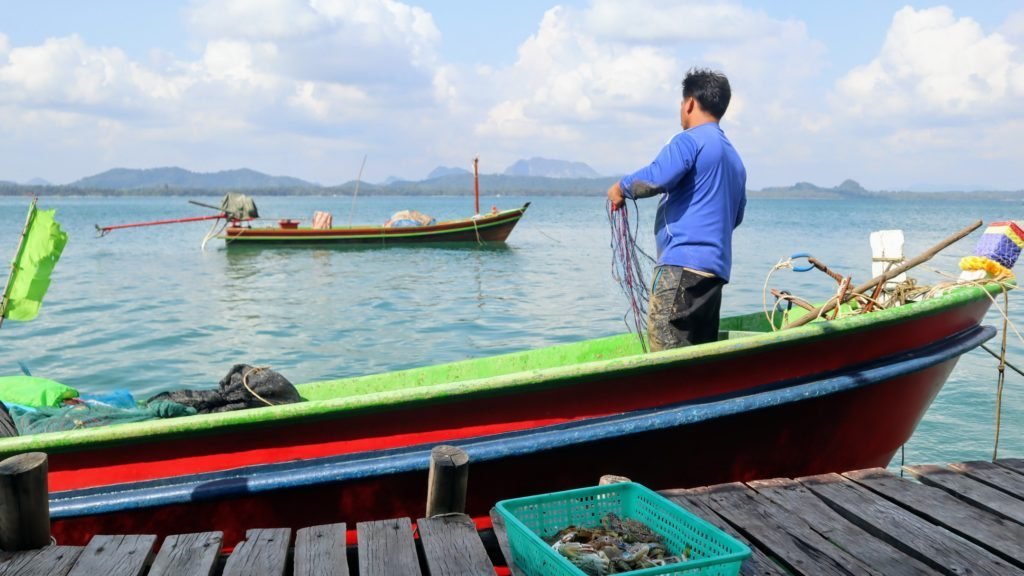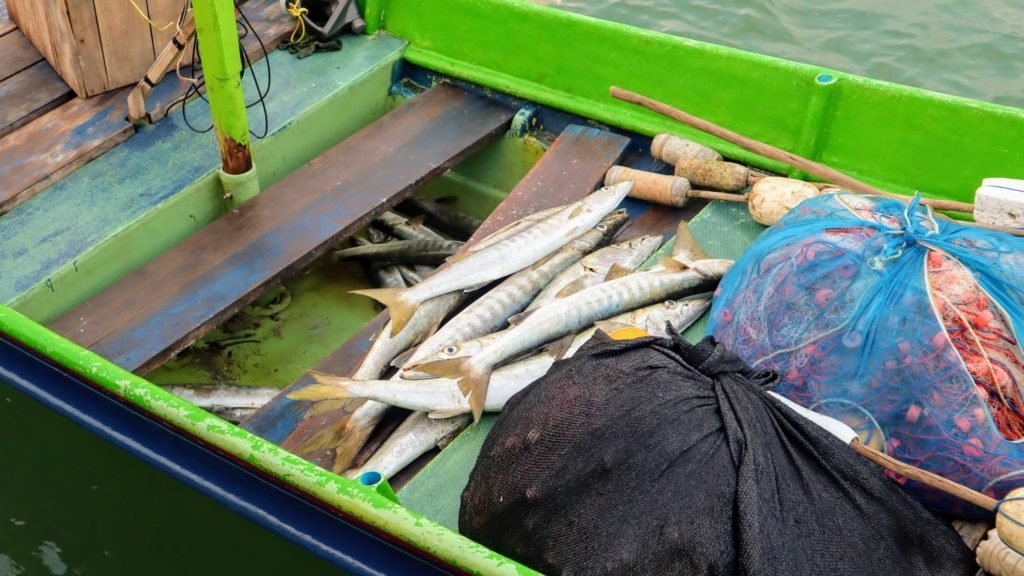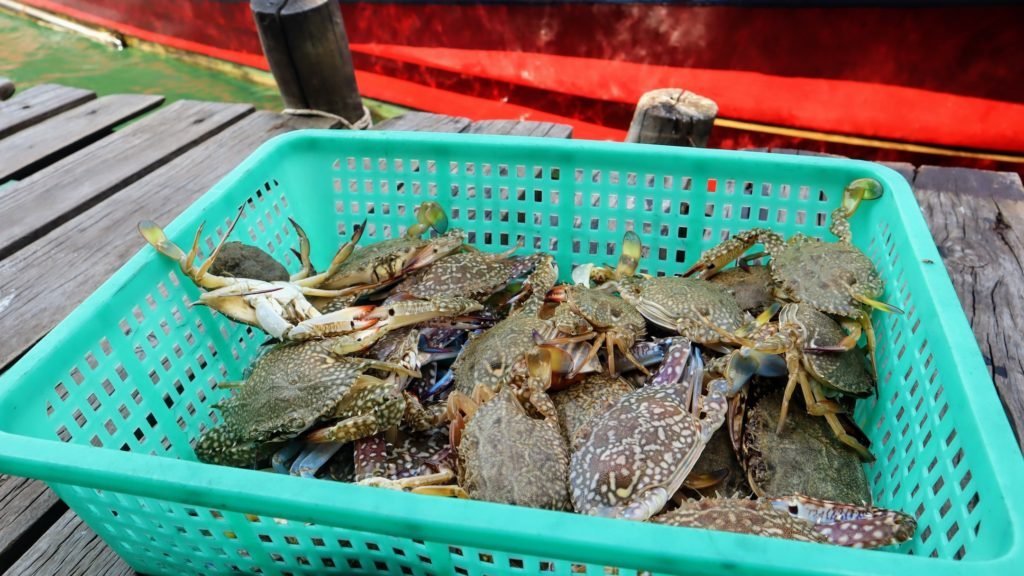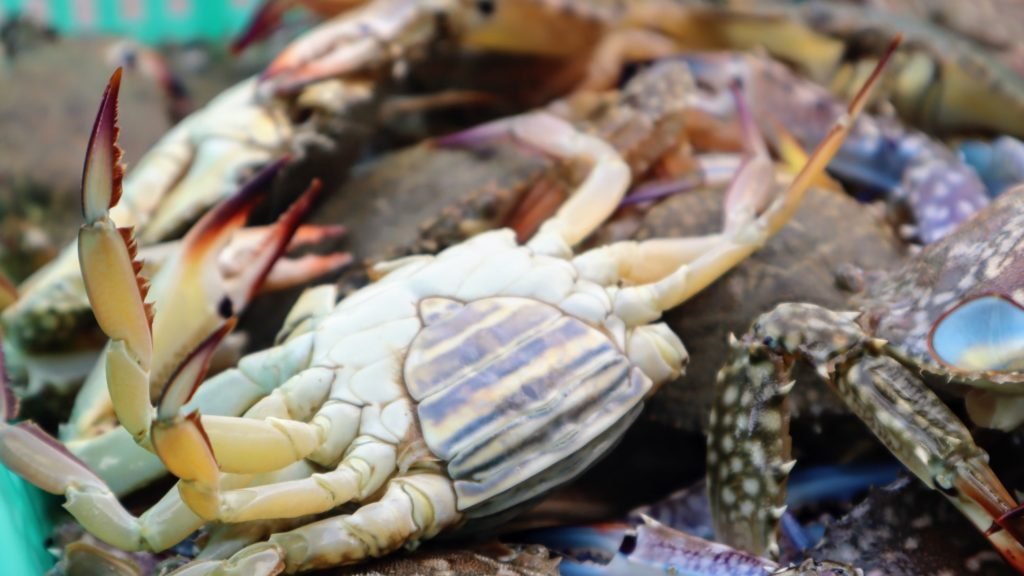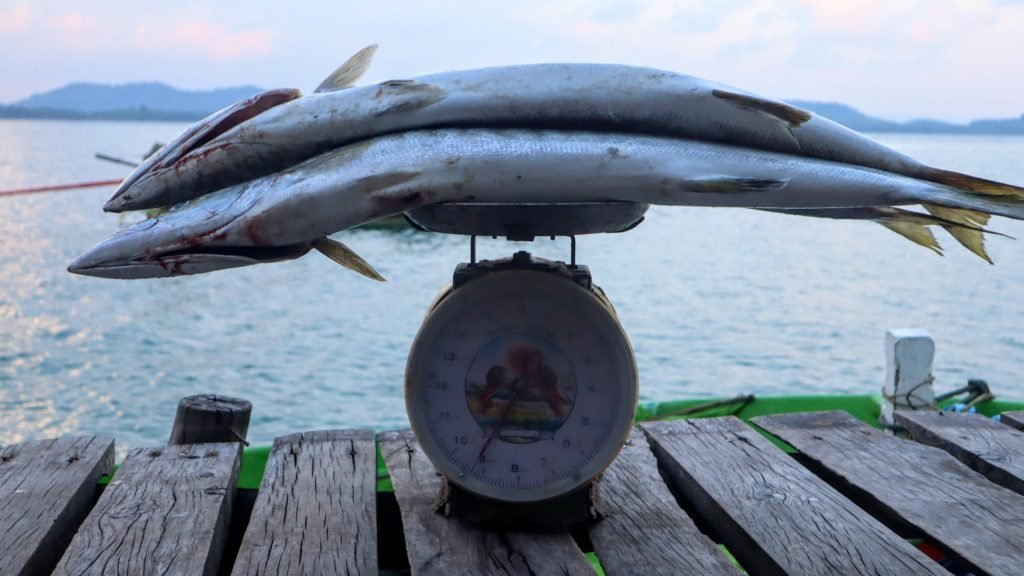 Awesome seafood right on the sea!
If you missed my post where I mentioned the prices of the stay at any homestay on Koh Phitak(เกาะพิทักษ์), once more.. Most of the houses charge you pretty much the same price as well as Baan Kiang Lay Homestay prices
1 night stay with 2 meals - 600THB ($20)
1 night stay with 3 meals - 800THB ($27)
We got a chance to stay just a night and we went with the 2 meal plan which is dinner and breakfast. Most of the time, dinner is the fanciest meal of the homestay plan!
Seafood dinner
This is sure a very exciting meal. I had been reading a lot of review before going there and the dinner was something I looked forward to the most. They normally prepare dinner for the whole group that come together. It was just two of us and here's what we got.
Steamed crabs, stir fry vegetables with shrimps, spicy stir fry squids and sweeten deep fried fish.
Dang! They were all so good and yes, like I have been saying a million times just in one post, it's so fresh too I could totally tell. Also, the fact that we're eating just right on the sea with the boats passing by and the sun's going down.
One of the most beautiful dinners <3
Wait.. The mosquitos started to come out and and eat us when we're eating seafood. See! Karma is a bitch if you can tell..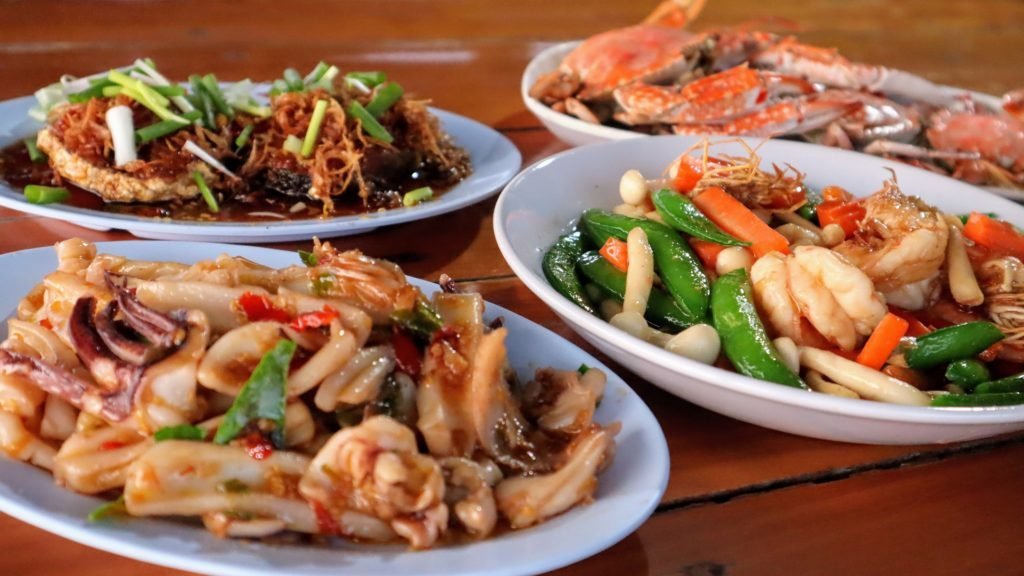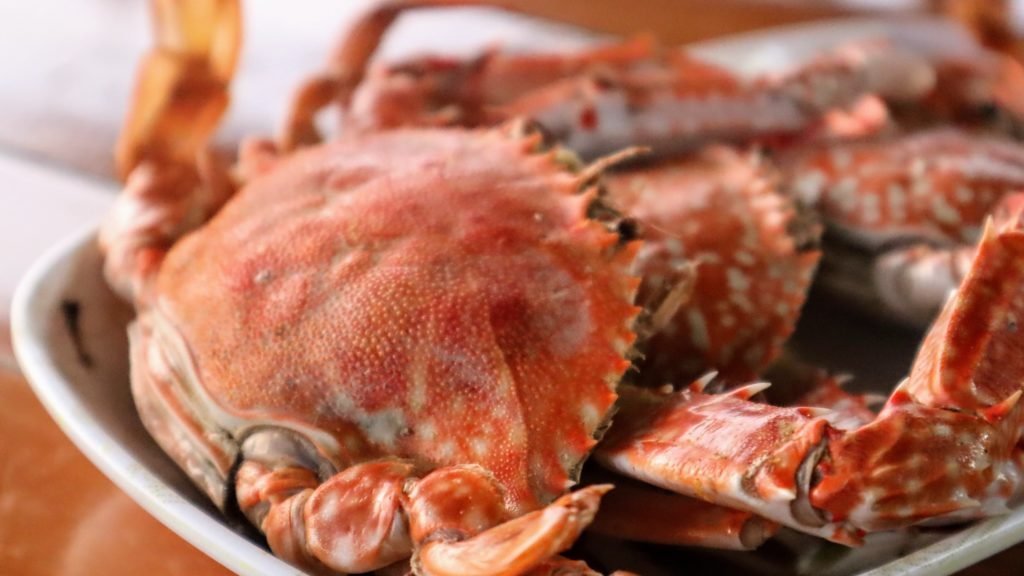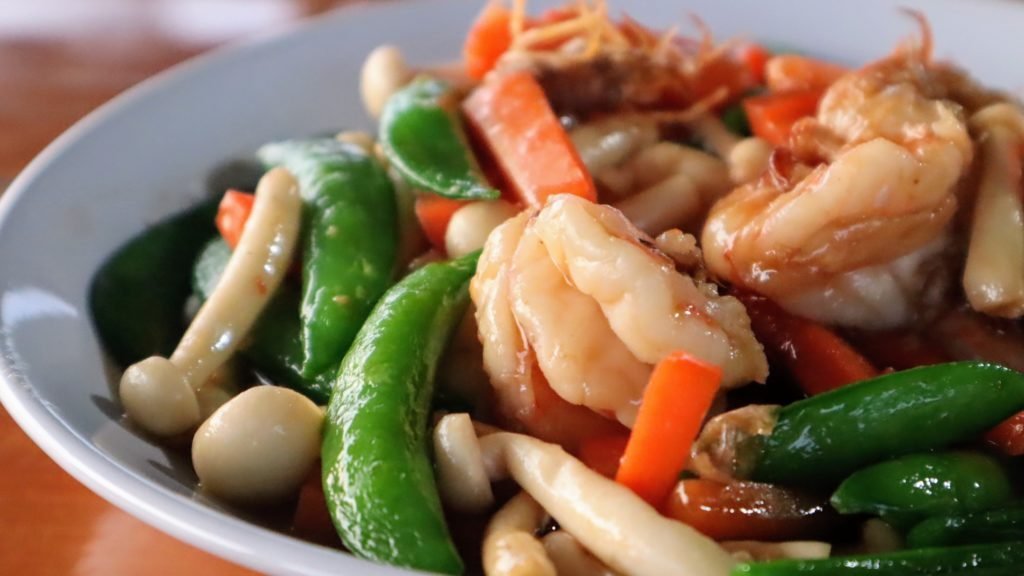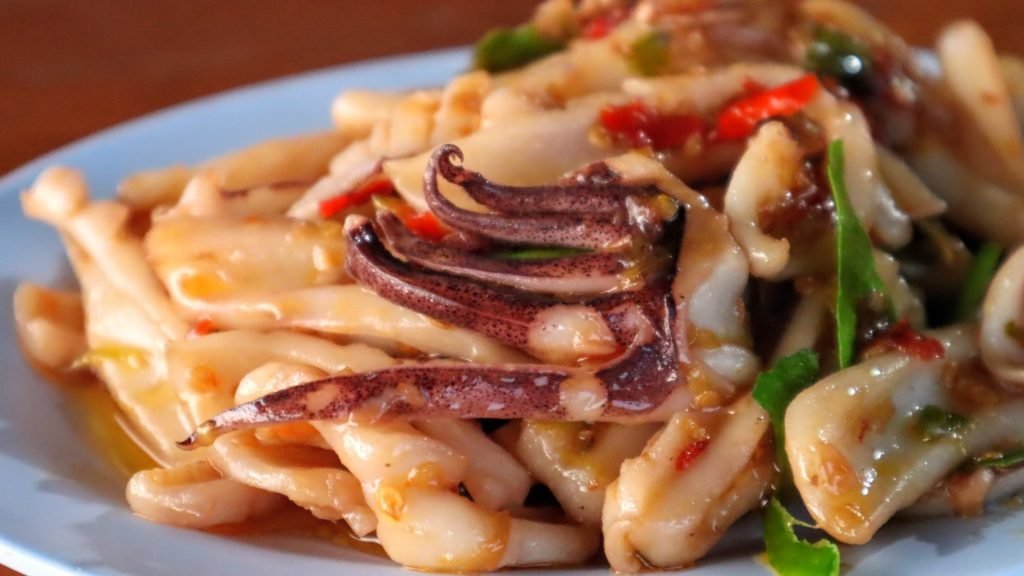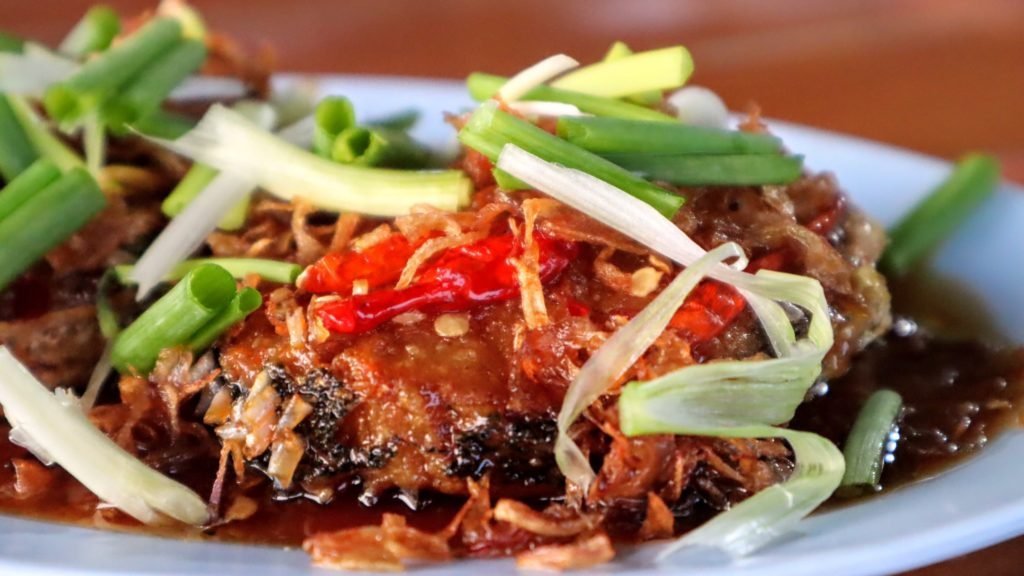 The next morning, the breakfast was also prepared and it's just as simple as it could get. Rice soup with fish. Again, with such a beautiful sunrise!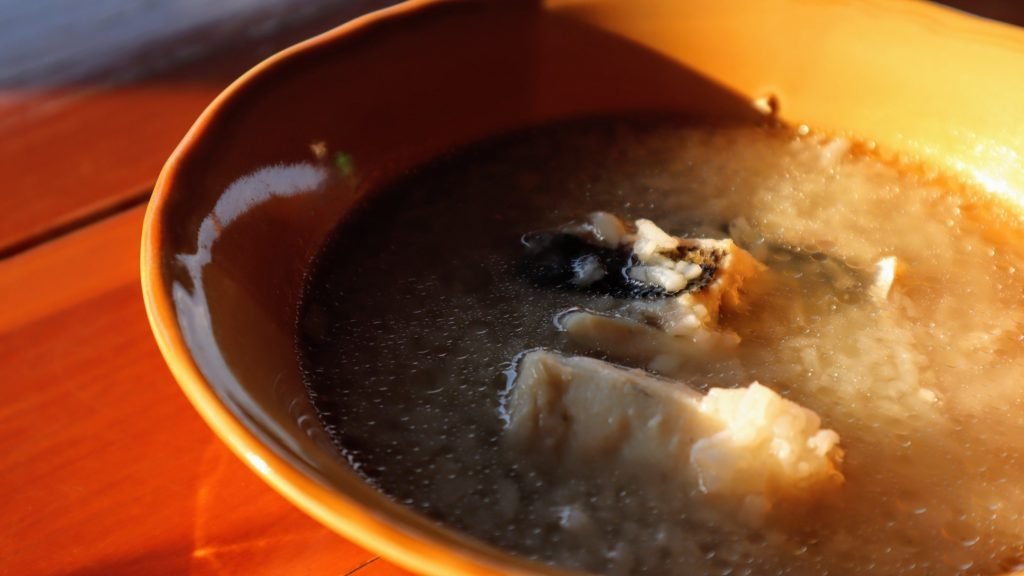 I can't say this enough. I love Chumphon, Thailand and I was so impressed with a lot of places and people. Koh Phitak (เกาะพิทักษ์) and the stay at Baan Kiang Lay Homestay (โฮมสเตย์ บ้านเคียงเล) were totally one of those experiences.
I sure will be back, promise :)
Baan Kiang Lay Homestay
Address : Bang Nam Chuet, Lang Suan District, Chumphon 86150
Tel : 081 788 6856
Not on Steem yet?? Let the ninja gets you a Steem account and start earning crypto!
㋡ Earn free crypto : https://www.waybeyondpadthai.com/free-crypto
㋡ Play dice and earn Steem (or lose!)
㋡ Get $27 credit on Airbnb
---
All copy and photos are original content by me.




TO SUPPORT WITH LOVE 💙 PLEASE SUBSCRIBE!!! TO MY SUPER DUPER AWESOME YOUTUBE CHANNEL :)
---