---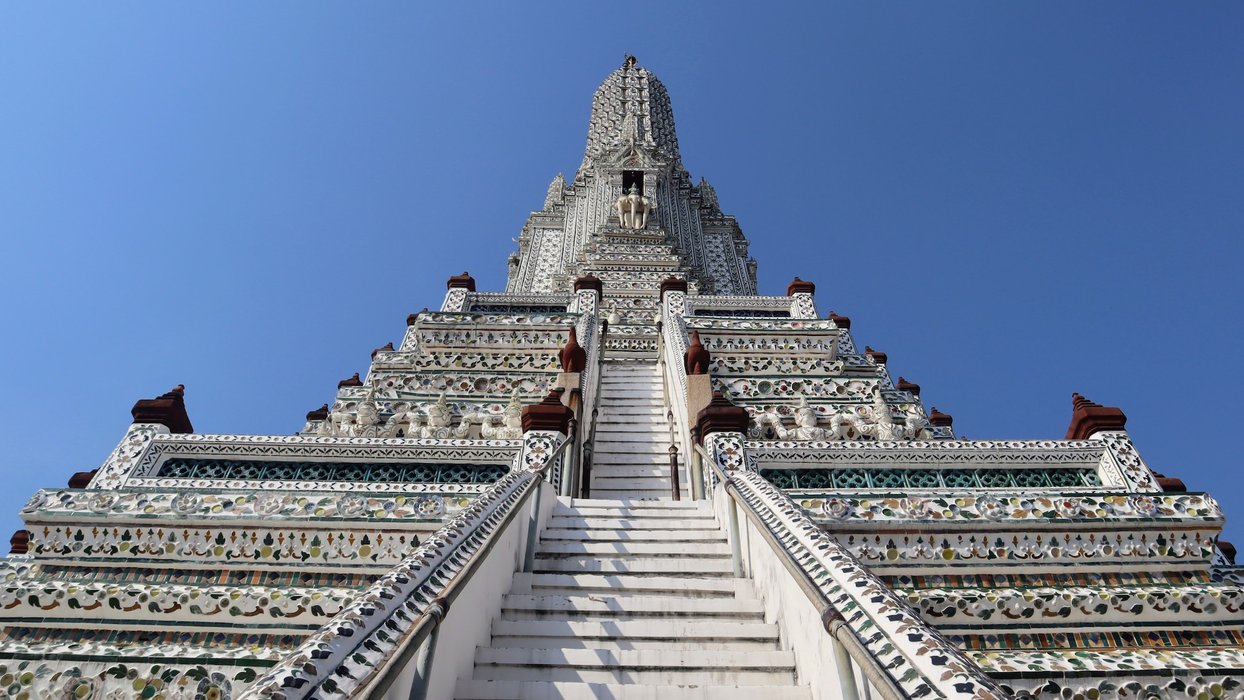 ---
Wat Arun (วัดอรุณ)
The other day, I finally had a chance to go visit this beautiful unique temple by the Chao Phraya in Bangkok again... It's been a while! The temple called 'Wat Arun Ratchawararam (วัดอรุณราชวราราม ราชวรมหาวิหาร)'No worries, Thai native speaker like myself also had to look back and forth at the sign to pronounce it in front of a camera while vlogging.
The Temple of Dawn (วัดแจ้ง)
A few more names it's called 'Wat Jaeng (วัดแจ้ง)' which could be translated to English 'The temple of dawn'. I hadn't known the reason why that name till this time I visited and actually walked around and read stuffs.
It's something related to my last post! The first ever floating museum on the river.. It's from the same period of time and same king. Wow, are we going to add a bit of Thai history again in this post. Feel like I'm teaching history more than writing a blog post already these past few days.. Let's just keep it short.
King Taksin the great, the king of the kingdom of Thonburi, once traveled through the Chao Phraya River and stop at the pier of this temple at dawn.
It's that simple! I was also like 'Whatttt?'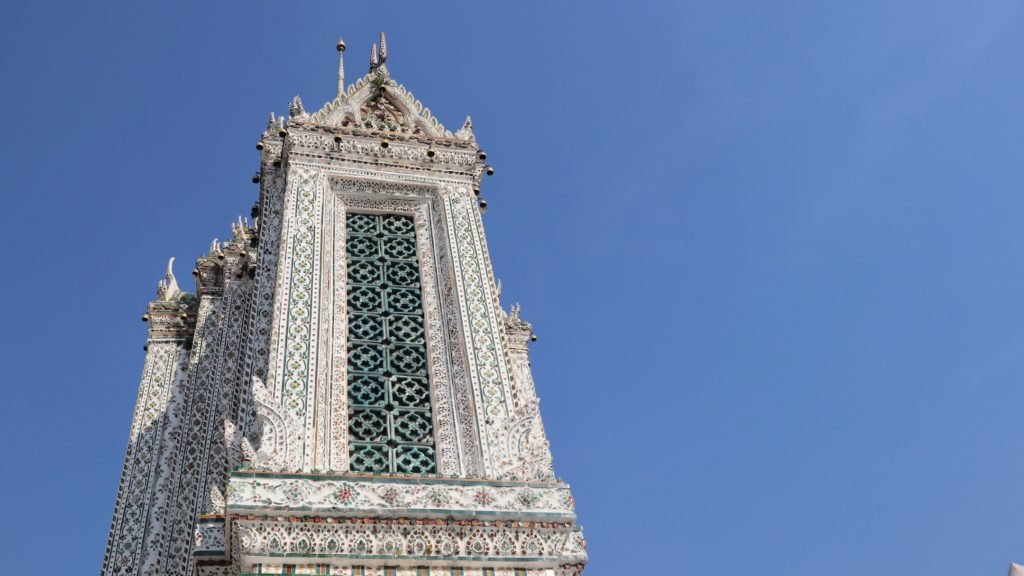 By using the word 'beautiful' and 'unique', I do mean it.
All the girls love wearing white long skirts and act pretty while taking photos in the temple.. and I'm like 'I don't wear white skirt!' lol
Not many Buddhist temples in Thailand are this white and bright with pieces of different types of ceramic tiles and fragments of multi colored porcelain decorated on almost every inch. It's lovely and colorful!
I was talking with a guard and asked him some random questions. I was wondering why all these mosaics and small tiles.
Back in the period of Kingdom of Thonburi when Thailand do business a lot with China, we used ships to transport all the goods.
Instead of using random stuffs that wouldn't be too useful afterward, ceramic tiles and fragments of multi colored porcelain had previously been used as ballast by ships coming to Bangkok from China
The giants of Wat Jaeng (ยักษ์วัดแจ้ง : Yak Wat Jaeang)
Yak means giant
There's also this random story behind all these giant statues around the temple.. If I tell you, you would laugh. Something like, a giant from this temple lend a giant from that temple money. Then, it all just crazy money stuffs and all that.. so here we go.. giants giants everywhere.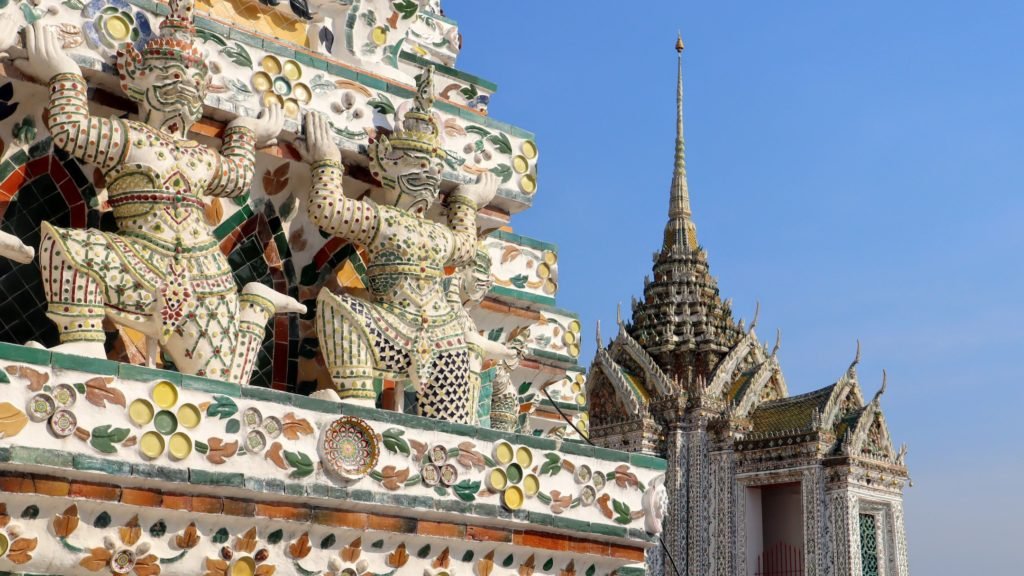 There's even music video about it. Super duper old one :D
To visit Wat Arun or Arun Temple, you will need to wear properly polite clothes. Your knees and shoulders need to be covered. Free admission for Thais and 50THB for foreigners.
Plus!! If you're lucky enough to come visit Wat Arun when Wang Derm Palace's opened to public, it's like 5 mins walk!
I was lucky enough to go visit there when Wang Derm Palace (พระราชวังเดิม)'s open for 2 weeks for all to go visit. Unfortunately, most of the places just don't allow taking photos nor videos.
Though, you could always go and pay some respect at the King Taksin the great just right in front of the palace.
Address : 158 Thanon Wang Doem, Khwaeng Wat Arun, Khet Bangkok Yai, Krung Thep Maha Nakhon 10600
Tel : 02 891 2185
Official site : http://www.watarun.net