'We're not talking about boring tea today..' Whoosh! Just got hit in the face by tea lovers by saying that LOL Well, let's talk about 'Boba tea' ! or some may call it 'Bubble' or 'Pearl' or 'Tapioca'.. All works! I just googled it hahaha
Boba Tea
Bubble tea is a Taiwanese tea-based drink invented in Tainan and Taichung in the 1980s. Recipes contain tea of some kind, flavors or milk, as well as sugar. - Wikipedia -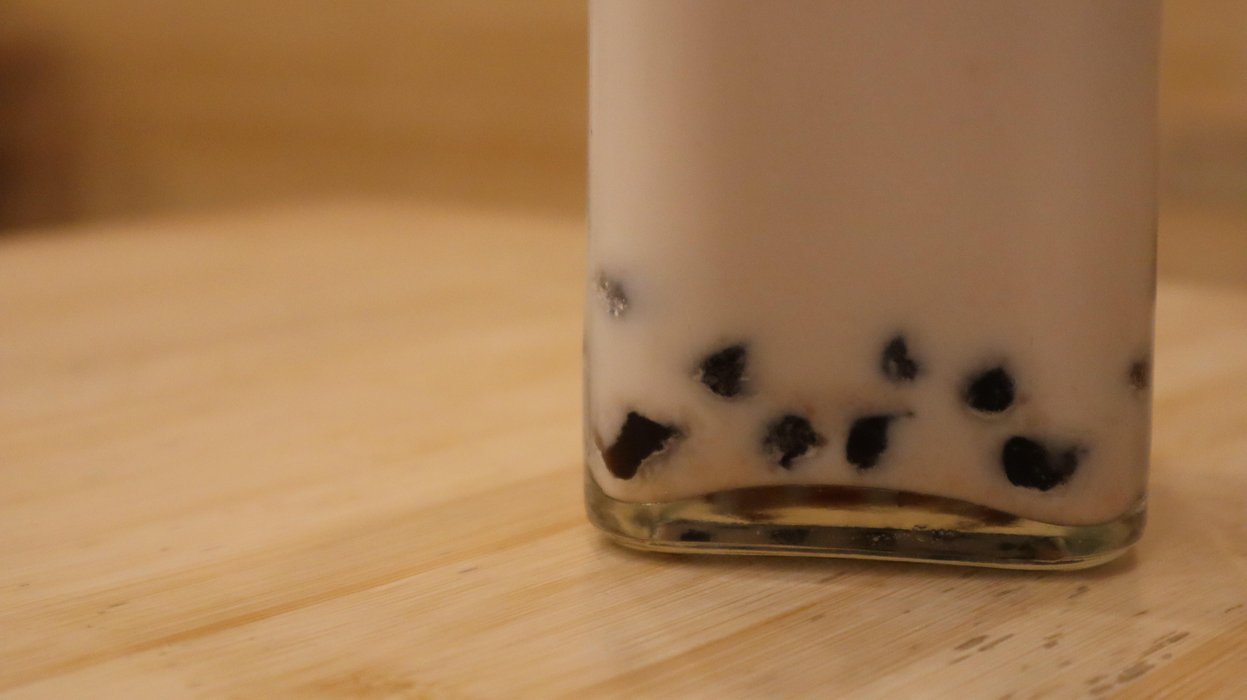 It's pretty much a sugary type of drink (You could ask for less sugar, of course LOL). The typical one is milk tea but nowadays, in those boba shops, there's such a wide variety from black tea, Thai tea, fruity tea and all those fruit slush. Then, add the toppings such as boba, aloe vera, jelly, etc.
It's something you say 'You drink it' but you end up 'Chewing it'
Doesn't that sound fun to you? LOL
My original videos are at DTube and DLive
I thought they knew!
I didn't really plan on explaining so much what it is but after this video, I got a comment from @camuel
Fun video Mo, as always. I've never heard of any of those things. Is it tea? I'm gonna have to Google it, aren't I?
It's probably common among Asians and all those cities Asians live in (not saying it in a racist way :D). I thought all the people knew! as I've seen it almost everywhere like Thailand, Korea, Vietnam, Japan, San Francisco, Vancouver.. OMG!!! Those are all Asians related that's why..


PLENTEA
I found this boba tea shop a few years back when I was traveling in San Francisco. I was craving boba tea so much so I searched on google maps and I just liked the name of the place! Haha that's the story..


Let's have a look around..
This is totally not the biggest boba tea shop you could find though, I love their simply modern design.. and guess what, there's no bathroom so.. Oops!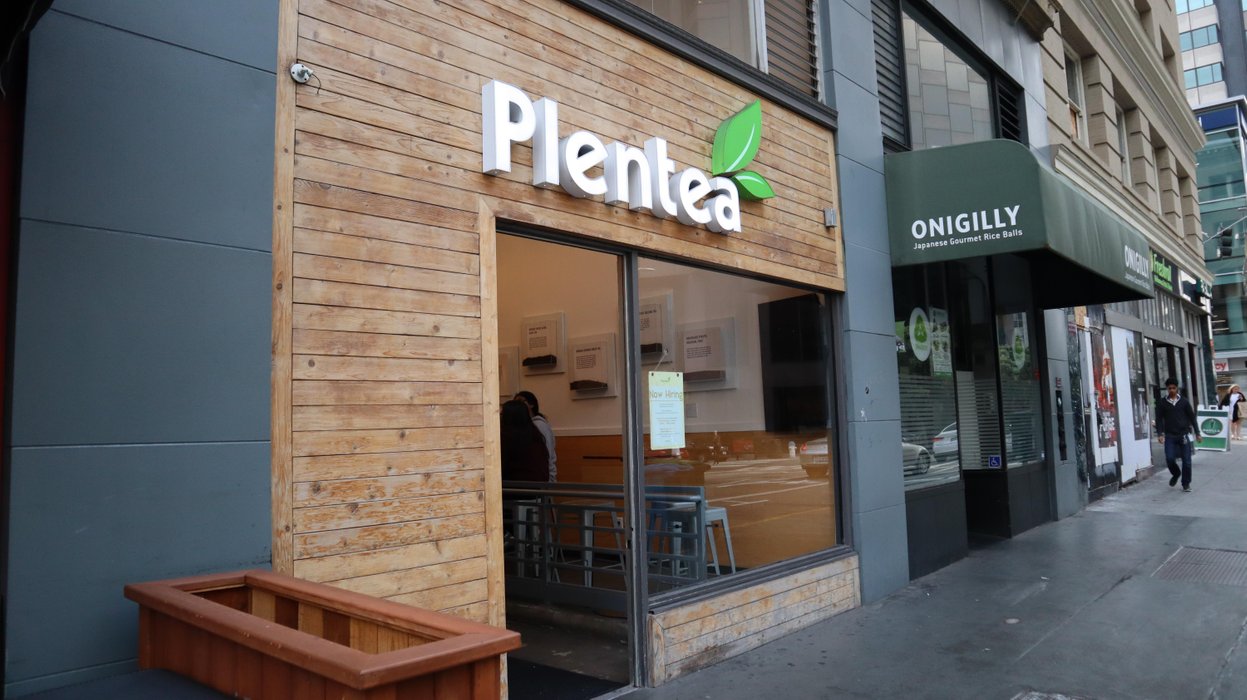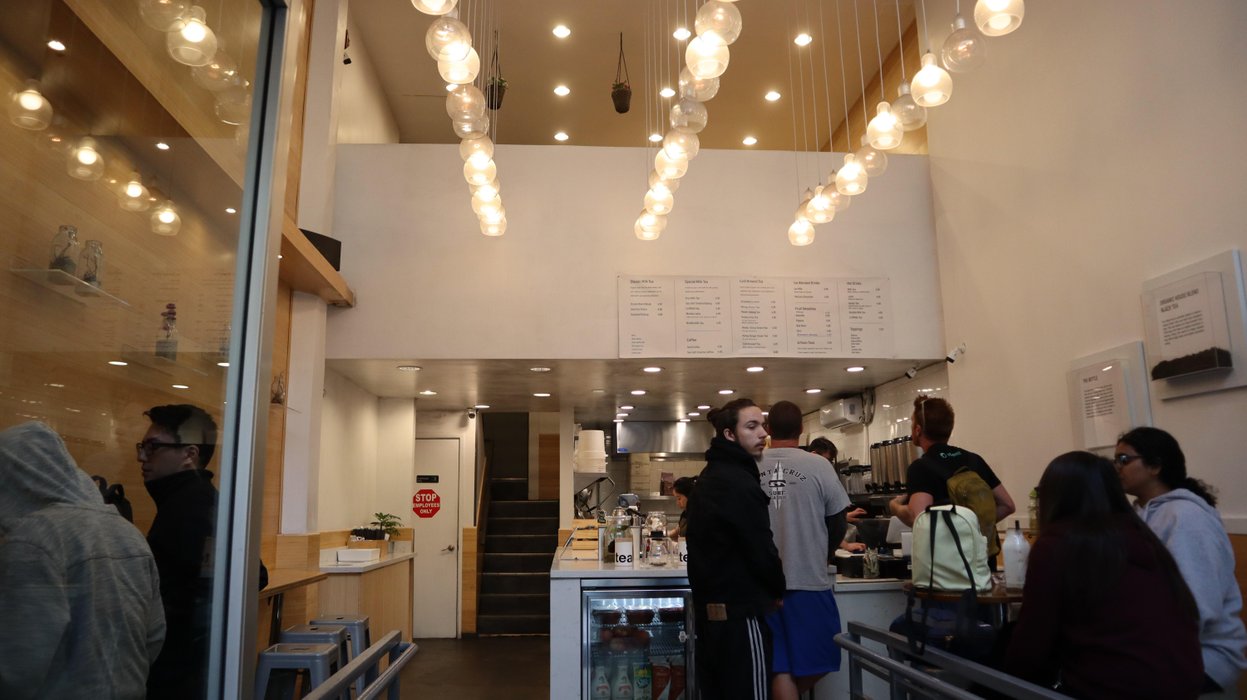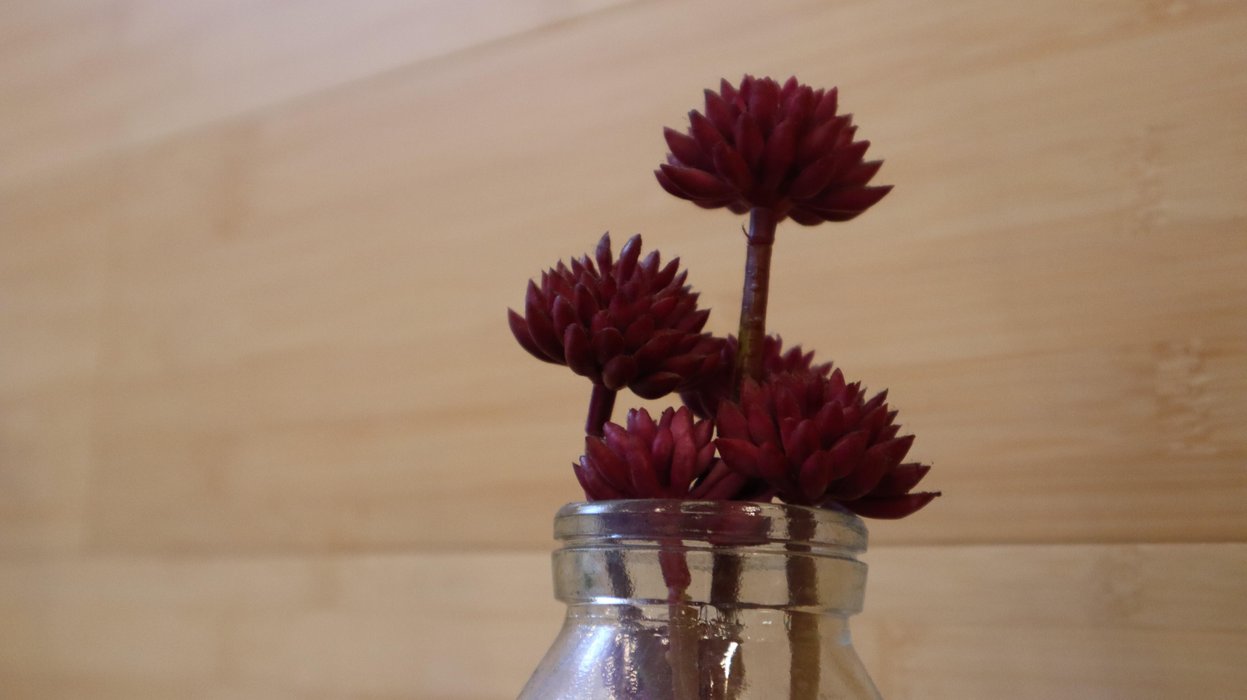 Taro boba tea
First time, I ordered 'Taro Slush with boba' and Oh my! Like, I mean, you just can't go wrong with Taro boba tea but here, at this shop, it's just so RIGHT! Not just that, it's different!
How? Instead of using the regular artificial purple taro powder, this place use real taro puree! Impressived, huh? So you could even still chew it a bit and it's just so yum!
For other flavors they offer, I had a chance to try a few times buy all my heart still goes to the Taro one ❤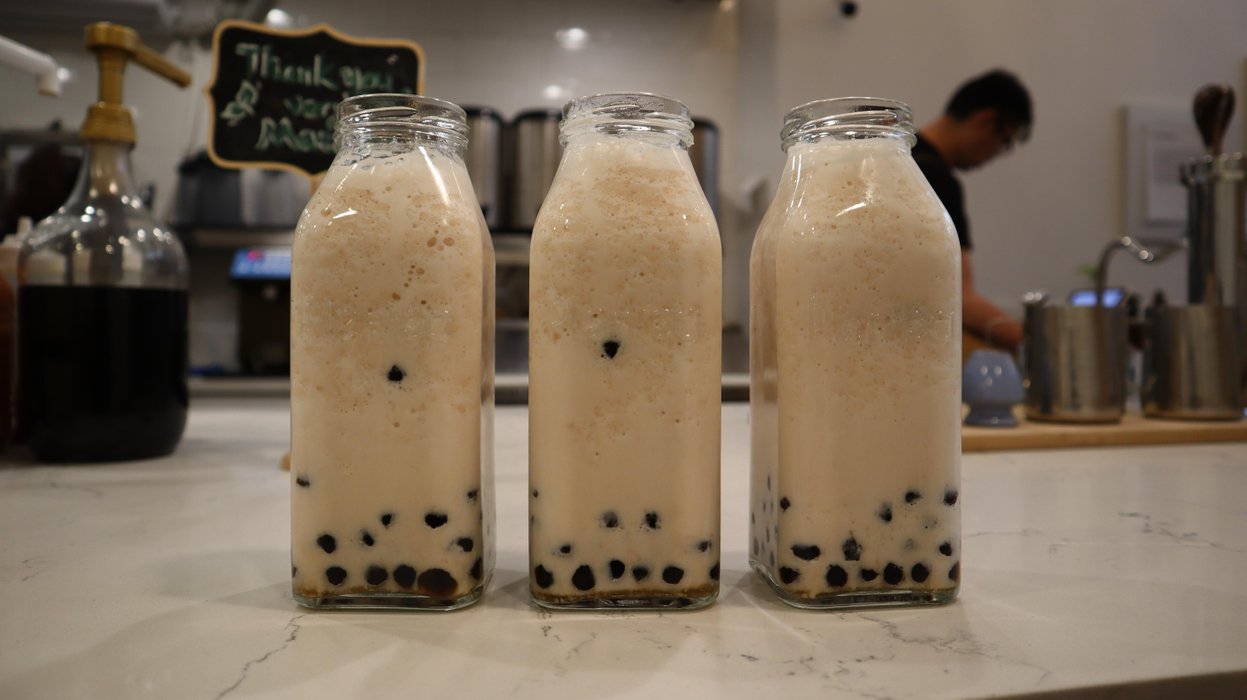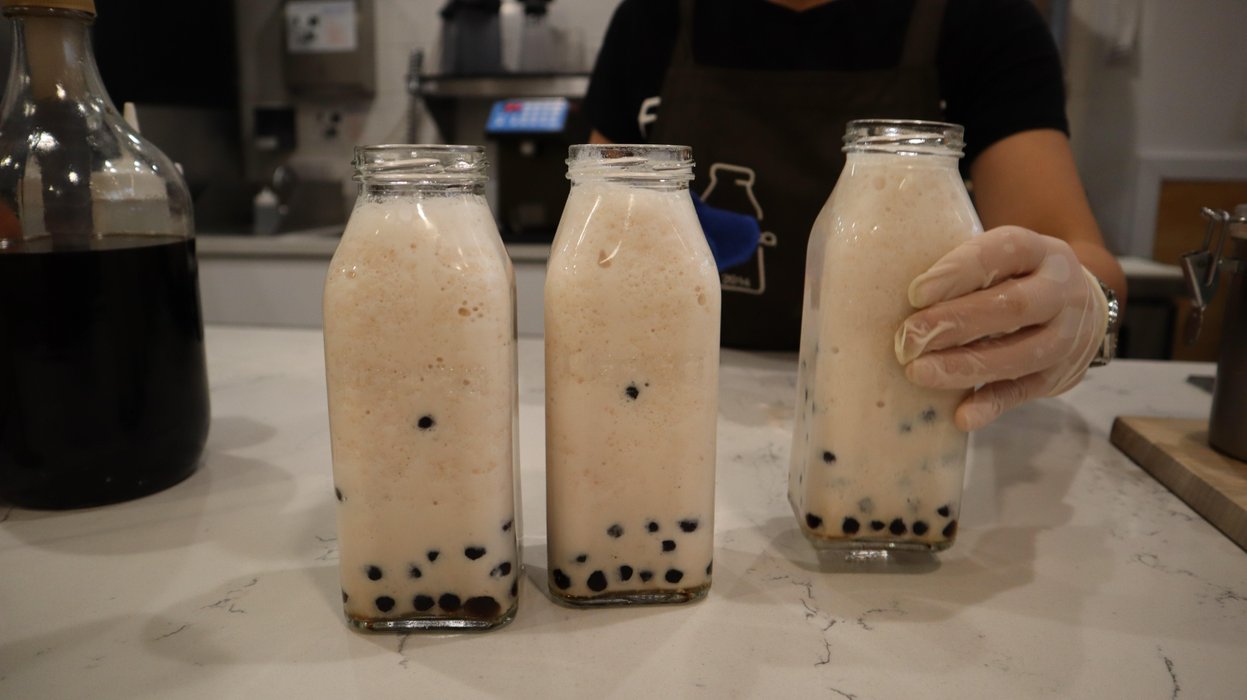 This photo, I just want to show you that they make it real clean.. Look at the gloves! Hmm, does that mean anything?? haaa :D


Eco-friendly tea and I so love the idea.
I'm not so sure if you notice, they use glass bottles (with lids), unlike, other places that use plastic cups. They also encourage you to reuse it by giving you discount if you bring it back. 10% that is!
It's actually one and only boba tea place that I've seen using this system.. or I just haven't seen enough? I'm not sure..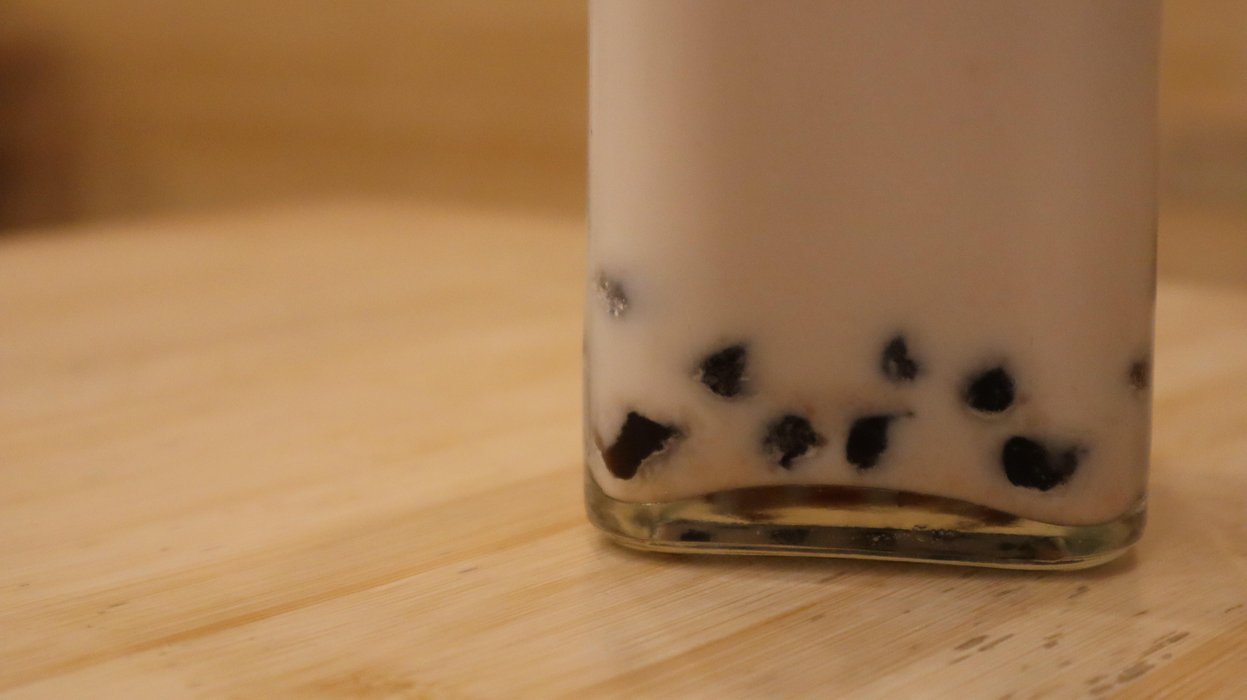 View from above
Plentea has 2 levels and we chose to sit on the 2nd floor this time. It's fun that you could see them work from above..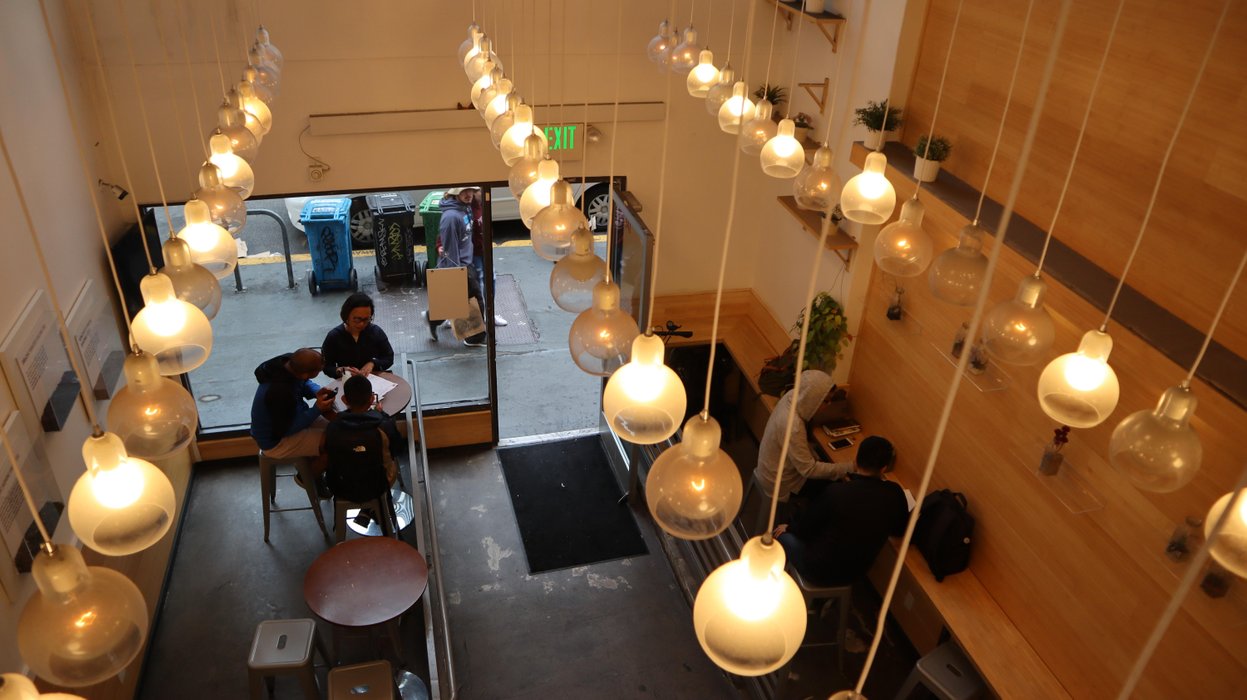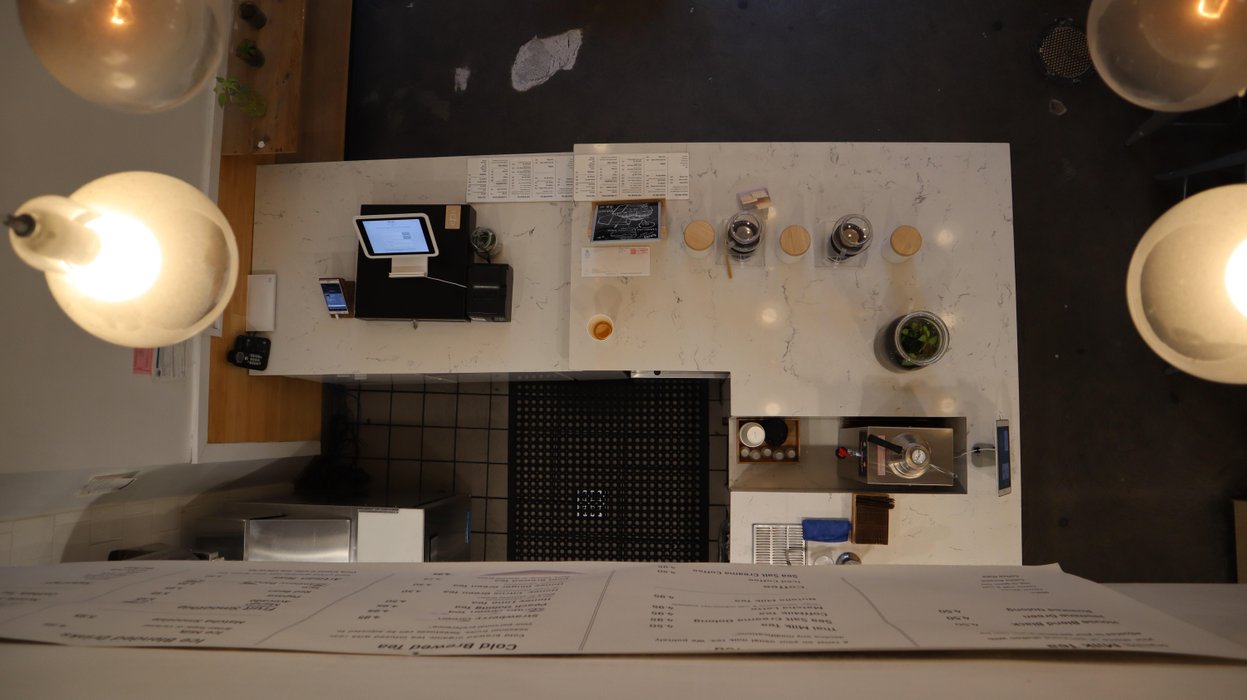 Alrighty, I hope you enjoy this Asian sweeten drink as I always do! It's so good. Totally my top 5 favorite boba tea places :D
Though, not every place makes it good, this one they do! So if you ever pass by SF or travel there, I so insist you check it out!


Lots of lots of love,
Mo ❤


https://steemit.com/@waybeyondpadthai
https://www.waybeyondpadthai.com

We would love to talk to you ! Come say Hi ! on
Fundition Discord server
|
eSteem Discord server
@waybeyondpadthai on Steemit | Fundition Angel
Join a community where you could spread the love**







---
FOUND THIS POST SWEET AND CHEWY?
RESTEEEEEM!!!! XOXO