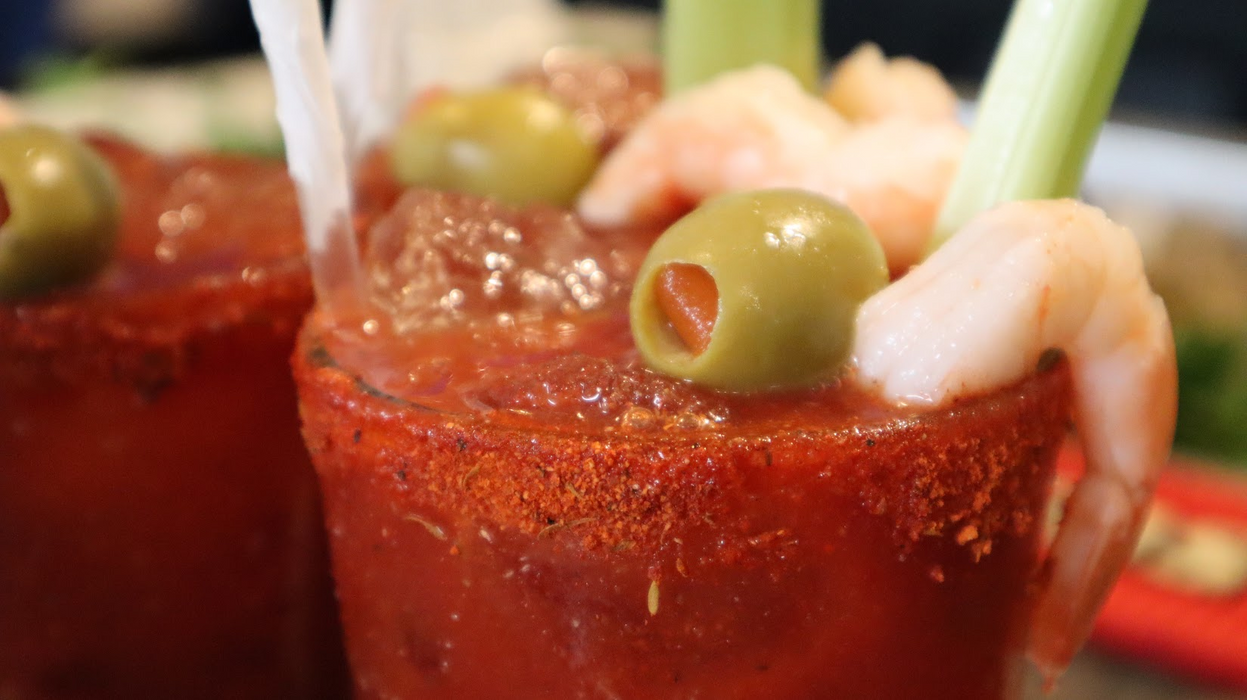 American Bloody Mary Cocktail
This is probably one of the weirdest cocktail recipes you would ever come across. It's not just that alcohol aroma and taste that would give you the tipsiness but also the fishiness and the savory taste you may ew or wow. Bloody Mary or Caesar, American classic.
A Bloody Mary is a cocktail with vodka, tomato juice, other spices and flavorings with Worcestershire sauce, hot sauces, garlic, herbs, horseradish, celery, olives, salt, black pepper, lemon juice, lime juice.
A quick history I found:
It was back in the 1920s when Fernand Petiot, an American bartender at Harry's New York Bar in Paris, mixed up equal parts of tomato juice and vodka. People loved it. He brought the recipe with him back in New York and guess what, the New Yorkers said it's too bland! Here we go, all the hot sauce, lime juice, Worcestershire sauce, salt and peper
I love this type of cocktail. Whenever I go out at night, if not a cold beer then Bloody Mary is the way to go. 'Extra spicy please', there you go!
Canadian Caesar cocktail
I found out about this drink when I was living in Vancouver. We ESL students went out to a bar and there's this house special 'Ceasar Cocktail'. It's a Canadian version of Bloody Mary where they use Clamato juice * instead of Tomato juice.
Clamato juice is tomato juice concentrate flavored with spices and clam broth Mmm..
Crazy Bloody Mary / Caesar garnishes
Sometimes, people just don't want to stop with the classic Celery stalk or dill pickle spear but instead, a lot of places mix and match some salty, savory or even fishy in the drinks. Imagine a crispy mouth-watering piece of bacon in your cocktail.. What about a pepperoni stick? That's actually my fav. Now the list goes on to all the seafood goodness like chilled shrimps? Can't wait to try it yourself, huh?
Some even gone wilder with a slice of pizza or the whole hamburger. That sounds fun but also a bit too much for me. Those would totally go mushy in minutes, urg.
A few places in Santa Cruz, California I have tried Bloody Mary Cocktail
Phil's Fish Market & Eatery in Moss Landing. By looking at its name, you probably guess it already that it would be something fishy. There you go, Bloody Mary with a few shrimps on it. Again, I went to a place where some people believe to have the best Bloody Mary in Santa Cruz, Stagnaro Bros. right on the Wharf. At Santa Cruz Beach Boardwalk, they have their own version garnished with freshly fried slices of bacon.
If you ask about my most favorite, I'm afraid I don't have one. Seems like they use pretty much the same ingredients and somehow, it just can't go wrong. Oh wait, there's that one Canadian Bar on Granville street, Vancouver where the handsome bartender always dances along witht the 'Lonely man' song. Maybe that's my most fav #lol
The price range: In the US, $10-$15 depends on how fancy the garnish is.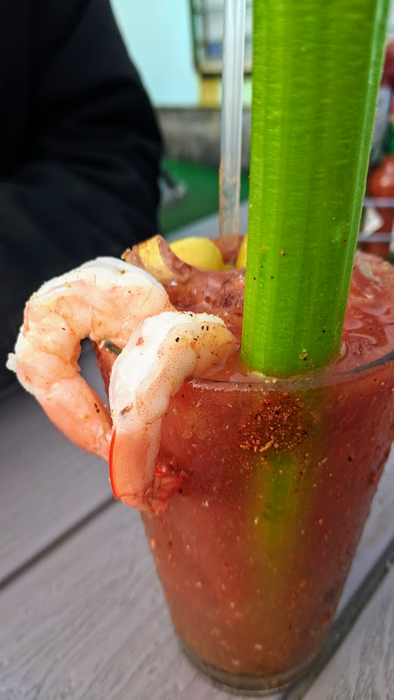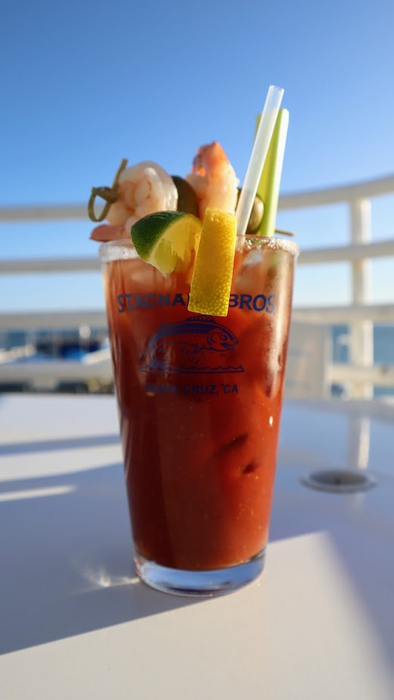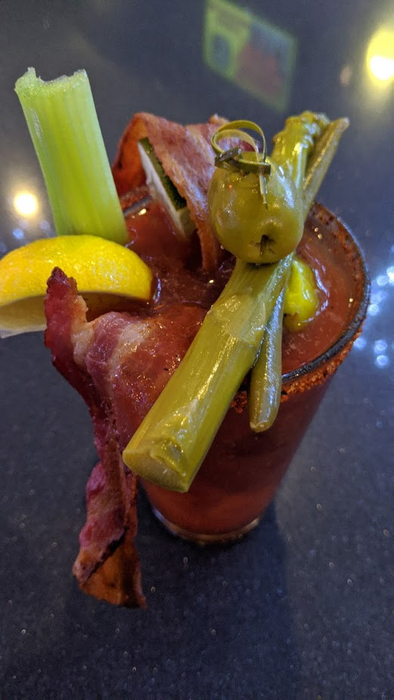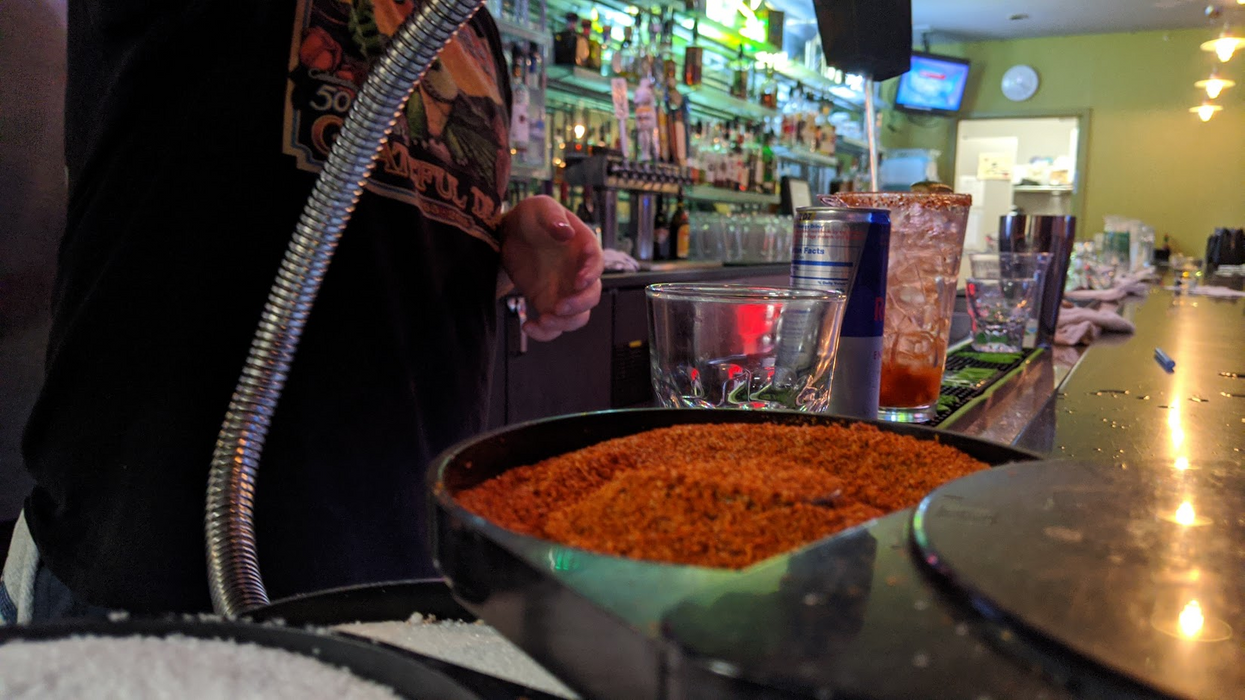 I am surprised so many people don't know about Bloody Mary and Caesar Cocktails. I posted a photo on Steem the other day and they're like 'Bacon in a drink!!?' Some of them were even American so I figured, why not write up a nice briefly post sharing the good tipsy vibes with the unique cocktail drinks like Bloody Mary and Caesar cocktails.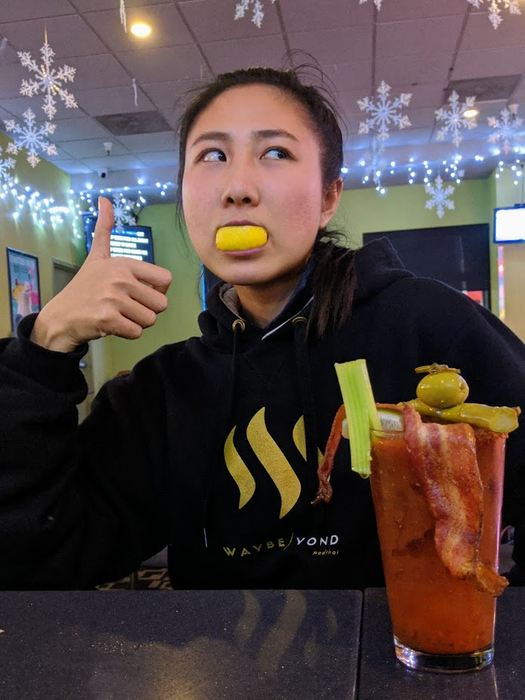 A short vlog at Phil's Fish Market & Eatery I made a year back. Great seafood, good Bloody Mary !
㋡ Get $55 off your first adventure on Airbnb
㋡ Internet's BEST discount codes
㋡ Get Paid to Google Search
㋡ Block Ads & Earn crypto while browsing
🎥 Check out all my gear » https://www.waybeyondpadthai.com/resources/
🖤 SUPPORT DIRECTLY » http://bit.ly/waybeyondpatreon
---
All copy and photos are original content by me.




TO SUPPORT WITH LOVE 💙 PLEASE SUBSCRIBE!!! TO MY SUPER DUPER AWESOME YOUTUBE CHANNEL :)