What is up Steem fam!
It's been a while after my last food post.. right? Not too sure but feel like it. Whatever, today I'm back with some delicious Thai food. Well, kind of.. It's made in Thailand at least
---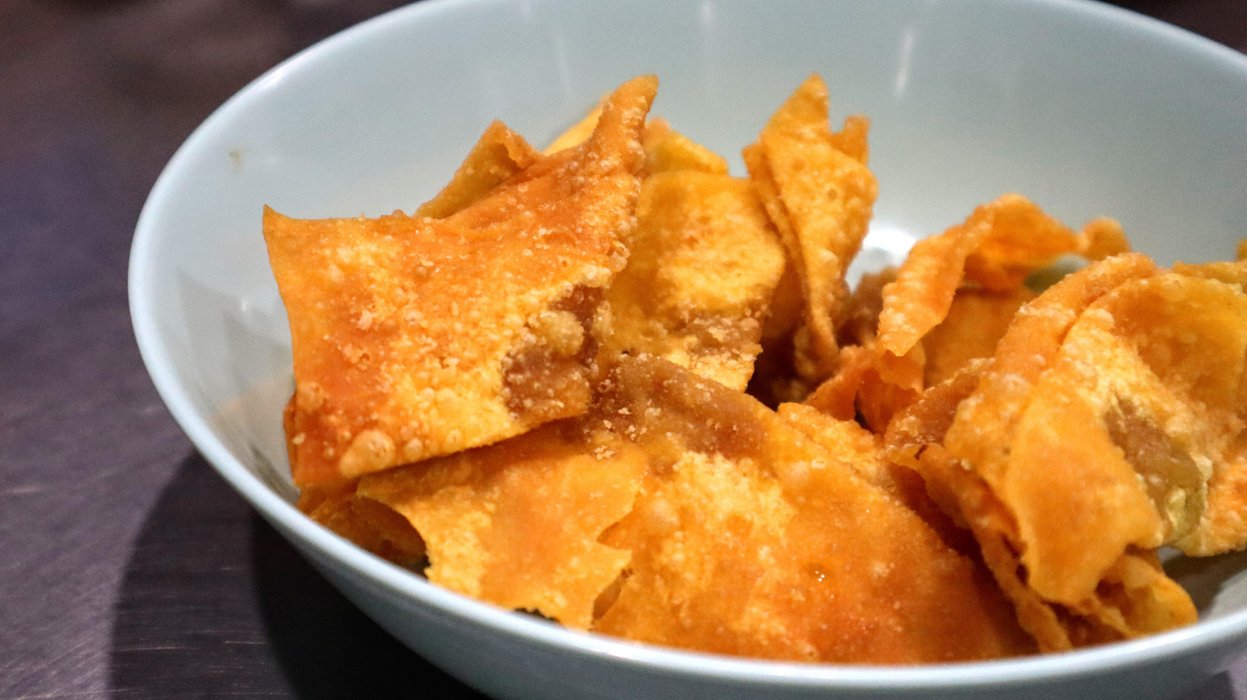 Kuay Teow Nai Roo (ก๋วยเตี๋ยวในรู)
You actually won't find this a bit funny till I translate word by word from Thai to English for you..
Kuay Teow means noodle
Nai means in (preposition)
Roo means a hole
Noodle in a whole, indeed. LOLOL and the reason is just because it's located in a wall hole (a small alley, actually). The place looks pretty old as it's been open for many years and yes, it's also located in a Chinese historic area in Bangkok, 'Talat Noi'.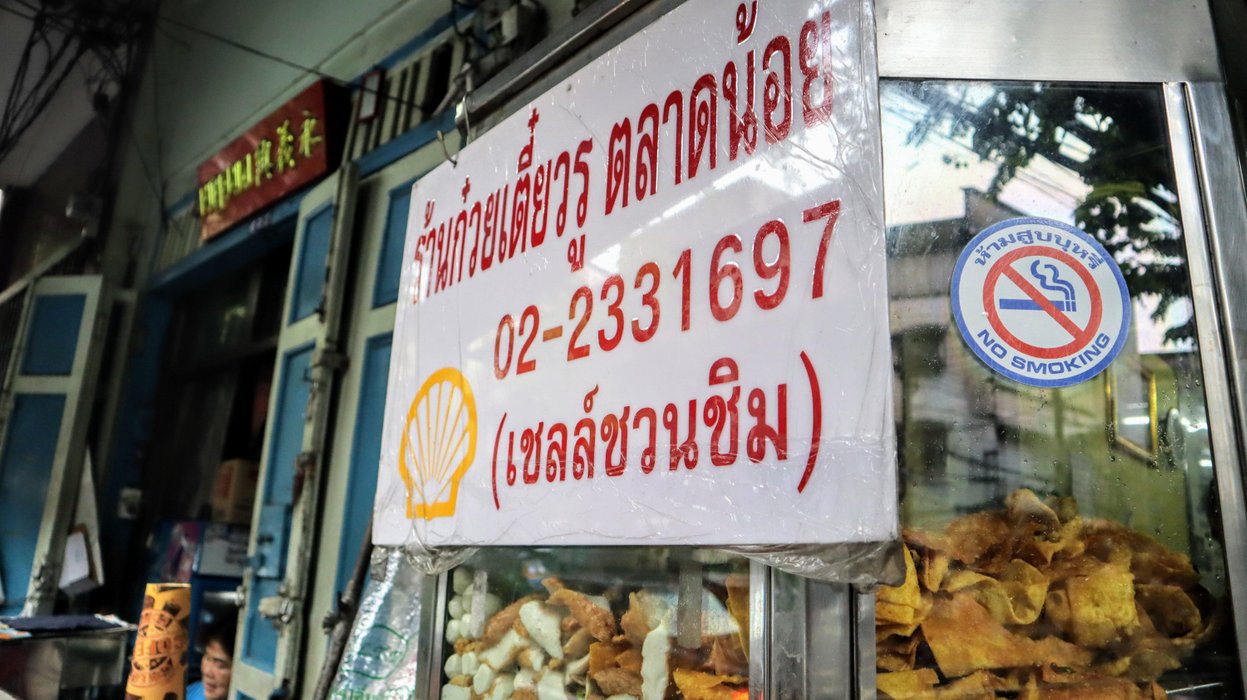 The simple sign in the front with the msg..
claimed that they're featured in one of the famous Food T.V. show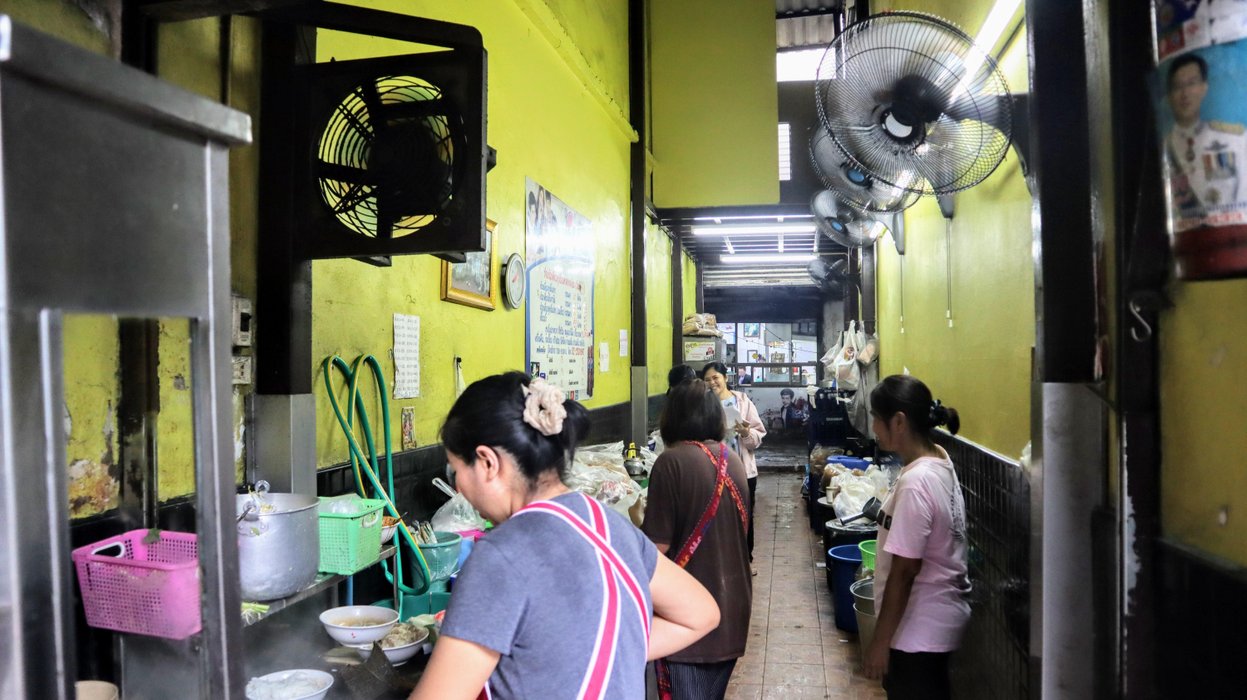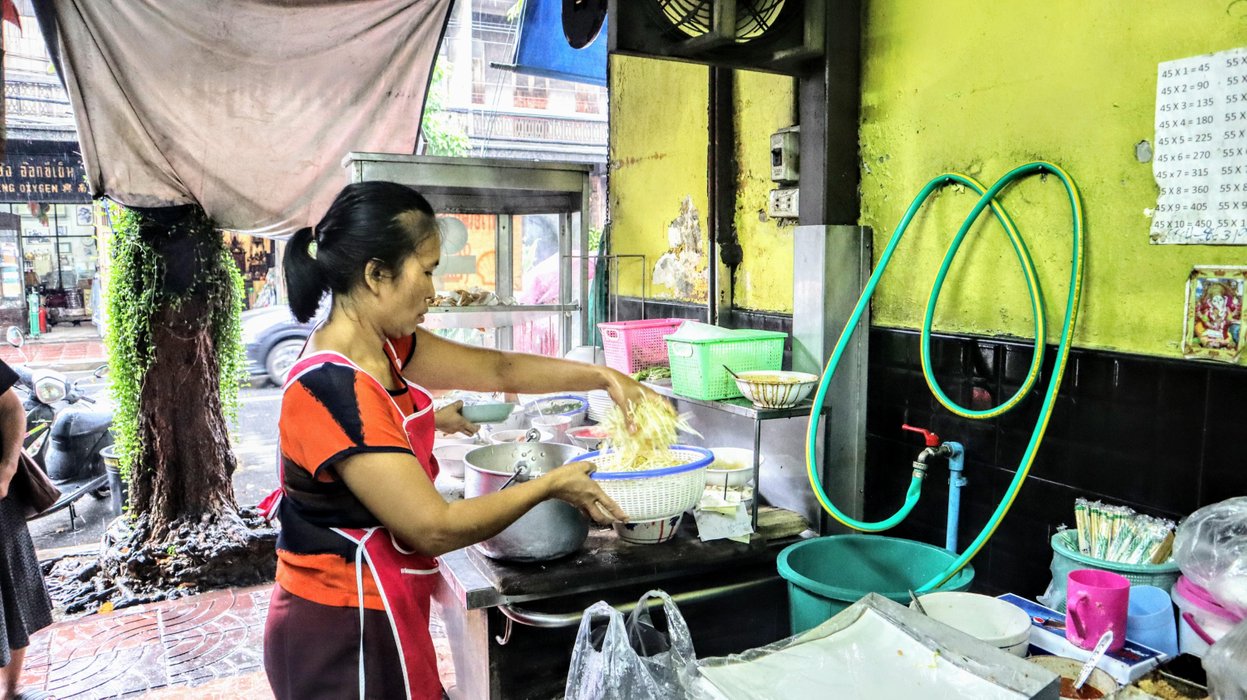 ---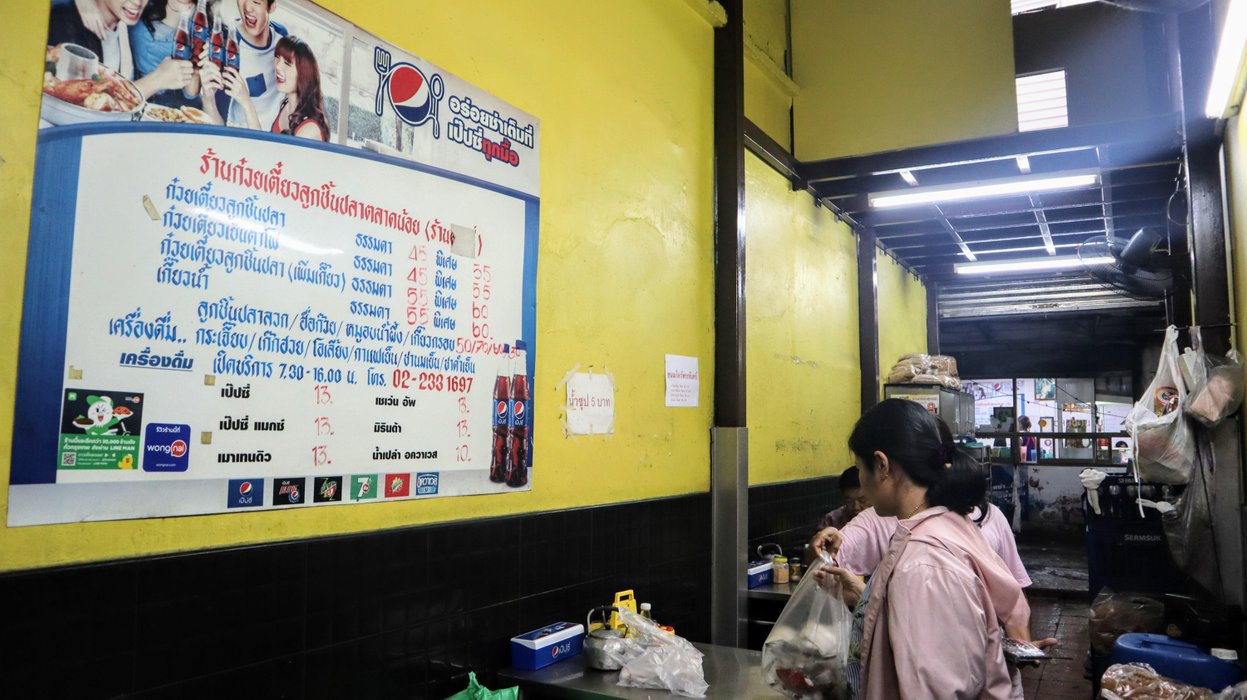 True that it's a noodle place in a wall hole but this whole actually connect to the other side of the wall that has a proper dining room. That was great as really, during the day in Thailand with the extreme heat, you'd like something to cool you down a bit. In this case, we're talking about an air-con room LOLOL
I know! Not the most creative thing I could come up with but it really does help!
---
Honey marinated pork (Moo Nam Pueng : หมูน้ำผึ้ง)
One of the famous ingredients they have here is their pork marinated with honey and of course other sauces. I sure do love it as it has a bit of sweetness to it along with the flavors people call it 'Umami'. The deliciousness that you can't explain :)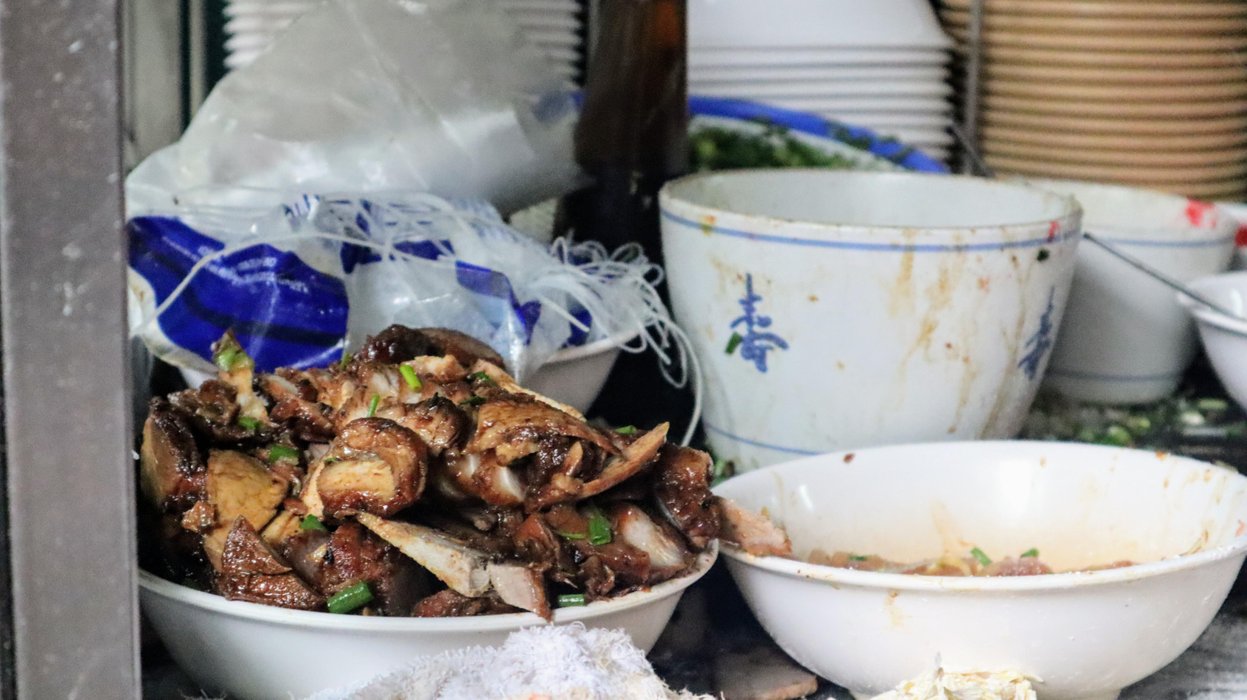 Deep fried Wontons (Kiaw Krob : เกี๊ยวกรอบ)
After a minute we sat down, a waitress came to ask if we would like to start with deep fried wontons. Not knowing that it's good or not, I did say yes because of the hunger and the spirit of vlogger that would love to have some variety in the videos LOL
Here it came. Served simply in a bowl with a dipping sauce. I was wondering what kind of sauce that was and the answer was 'The same honey sauce they use to marinate the pork.'
That's why it's so umamiiiiiii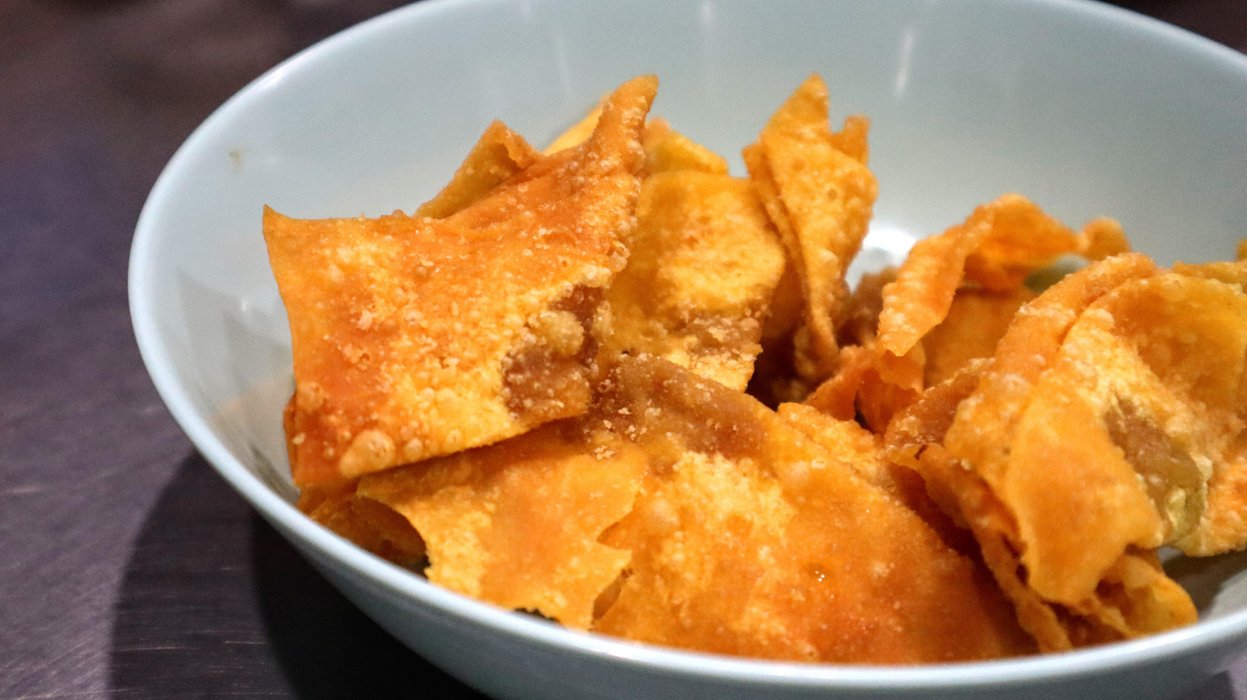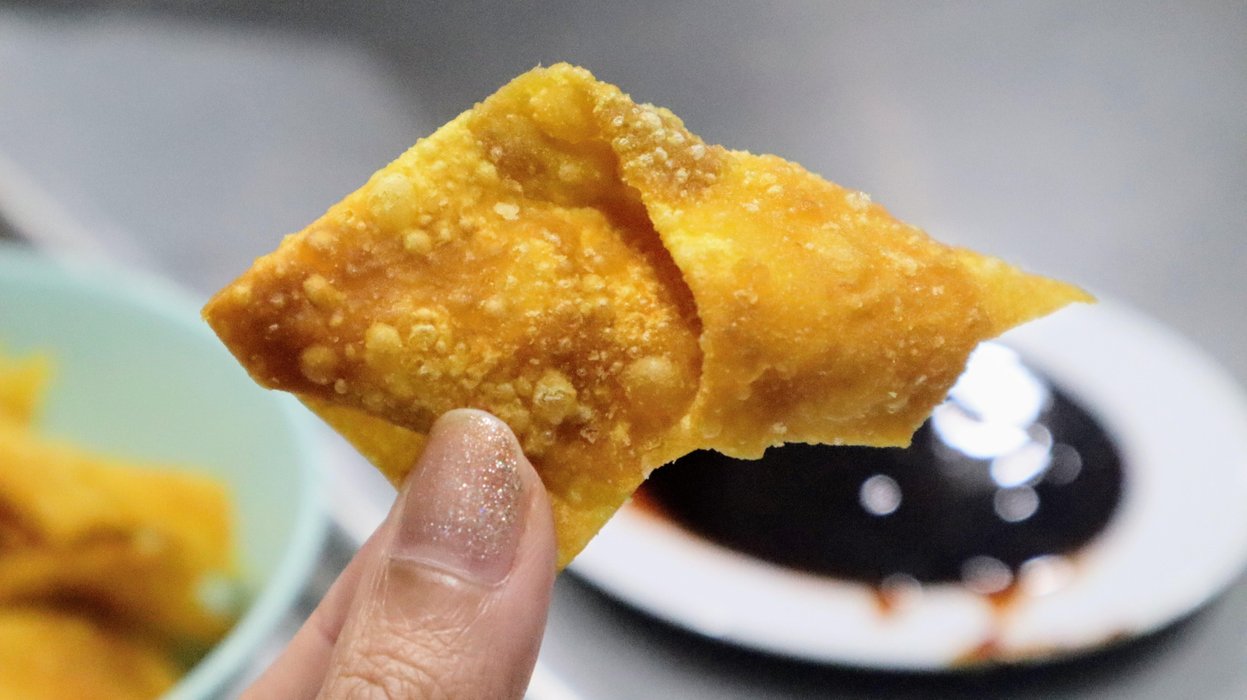 Inside stuffed with a little bit of ground pork.
** Exciting bonus!
Guess what.. We found out that these wontons are all housemade! That actually made me all excited as I love all homemade, housemade and all :)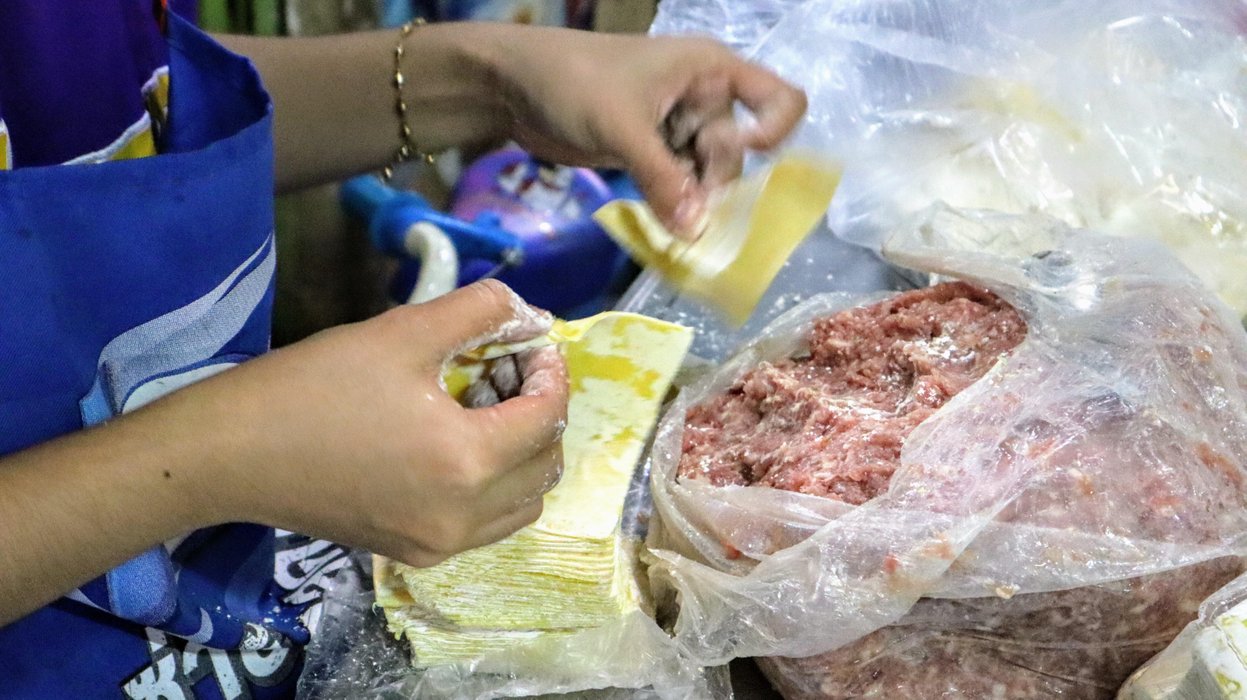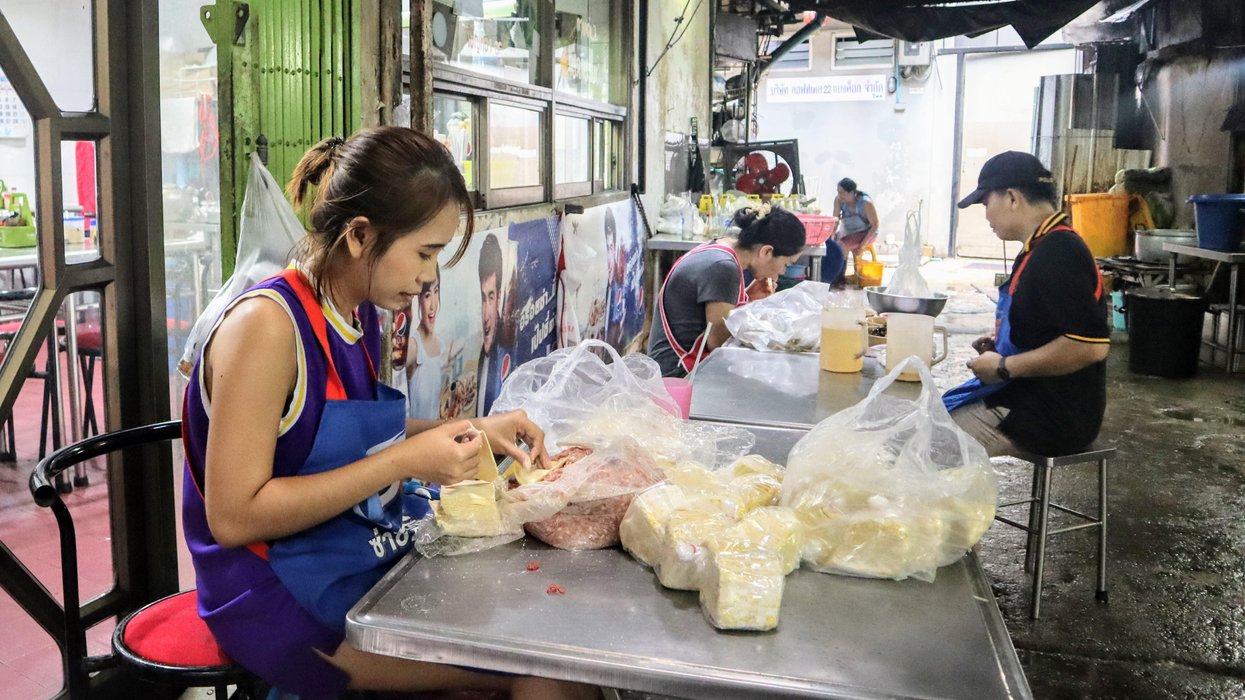 ---
Thai Noodle Soup
I actually don't know for sure if this type of noodle soup is really Thai or Chinese. Anyways, we ordered 2 types of soup. One with the regular soup and one with Tom Yum soup (Hot and Spicy).
My friends loved the noodle soup a lot. It was decent and the noodle texture is somehow well soft. Like, you know, when it's not completely soft. It's such a perfect texture and yes, will all the ingredients in the bowl, it's just a perfect combination. I do agree.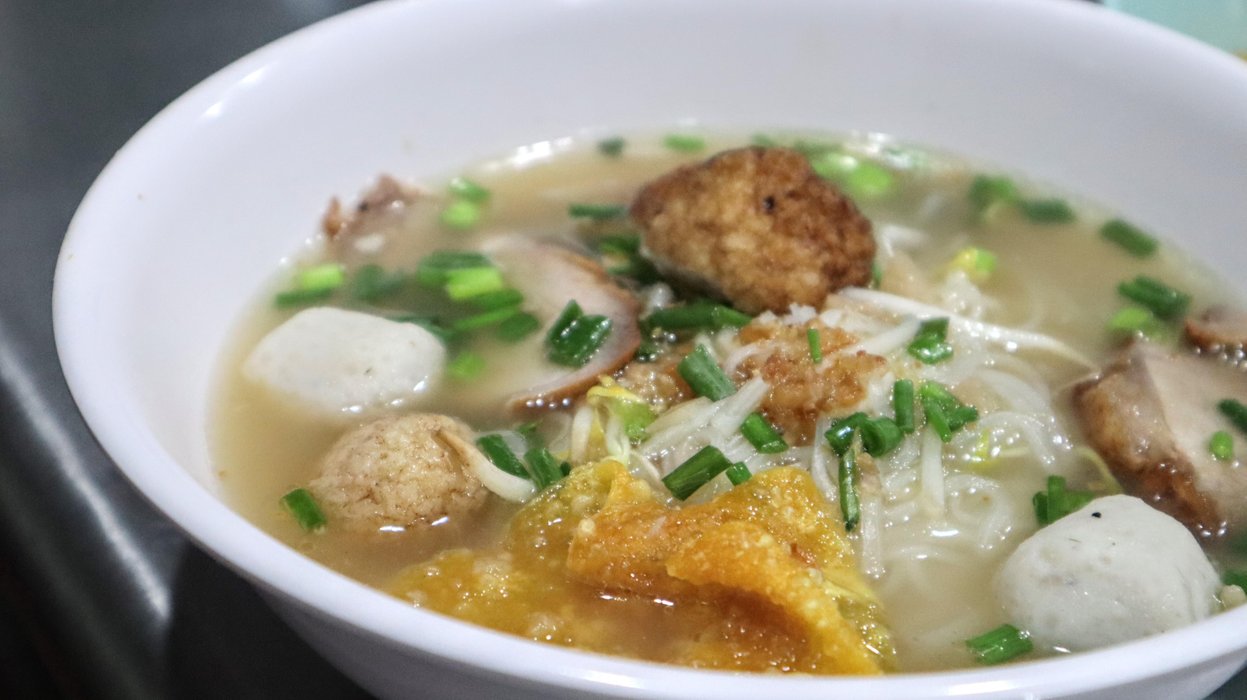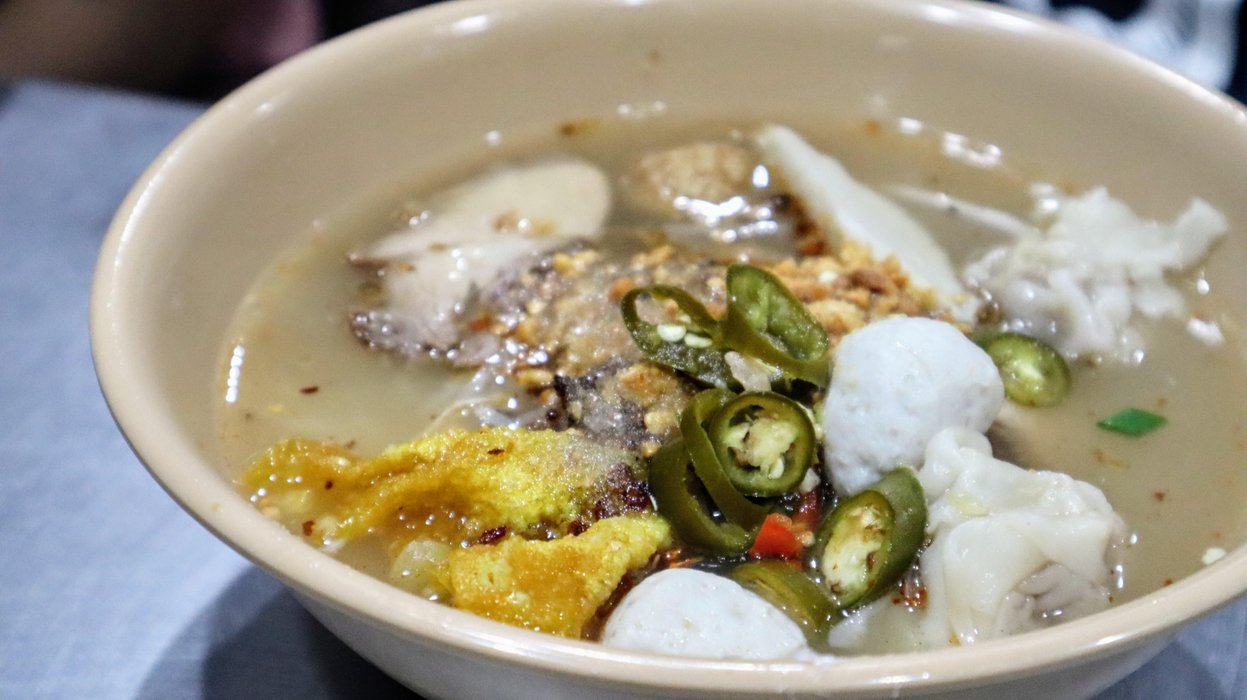 In the Bowls
- Delicioso sopa!
- Ground Pork
- Meat balls
- Honey marinated pork slices
- Deep fried wonton
- Your choices of noodle
Condiments
Same like any other noodle place in Thailand, you got a few condiments to choose..
- Ground chilli
- Vinegar
- sugar
---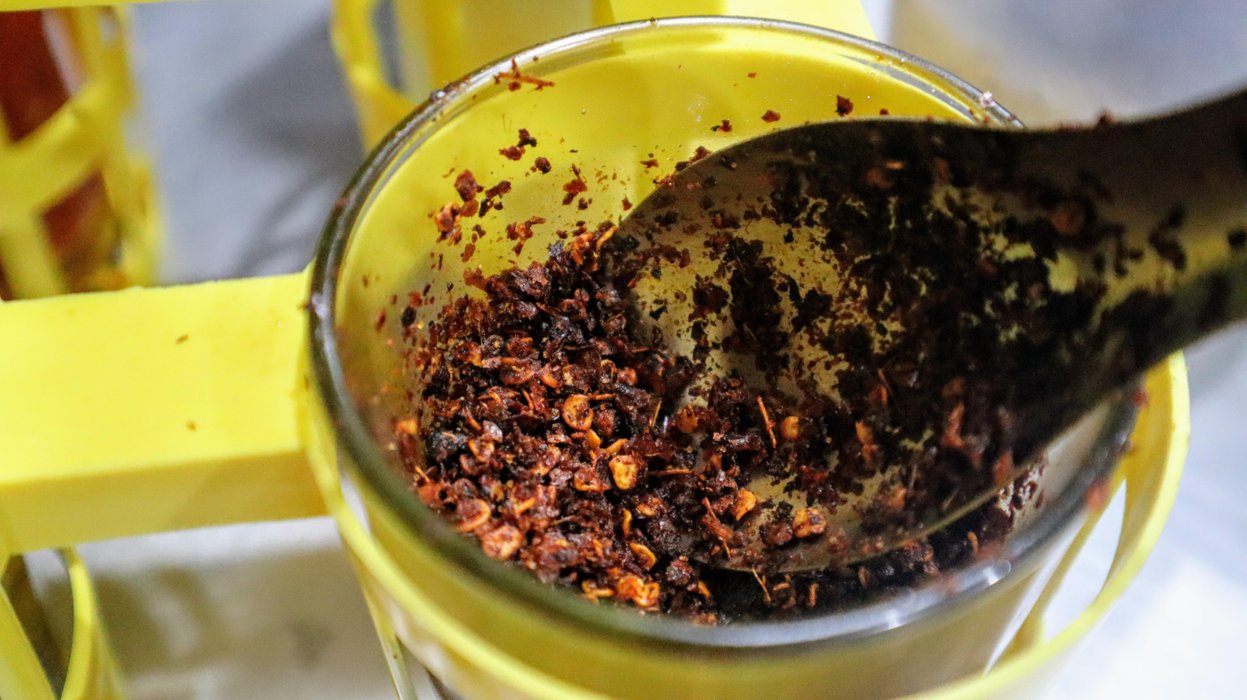 Address : 970/1 Charoen Krung Rd, Khwaeng Talat Noi, Khet Samphanthawong, Krung Thep Maha Nakhon 10100
Tell : 02 233 1697
Lots of lots of love,
Mo ❤
---
I DO USE. I DO LOVE ! ❤
㋡ Here's my main gears !
All copy and photos are original content by me.
© waybeyondpadthai.com
We would love to talk to you ! on Fundition Discord server & eSteem Discord server