---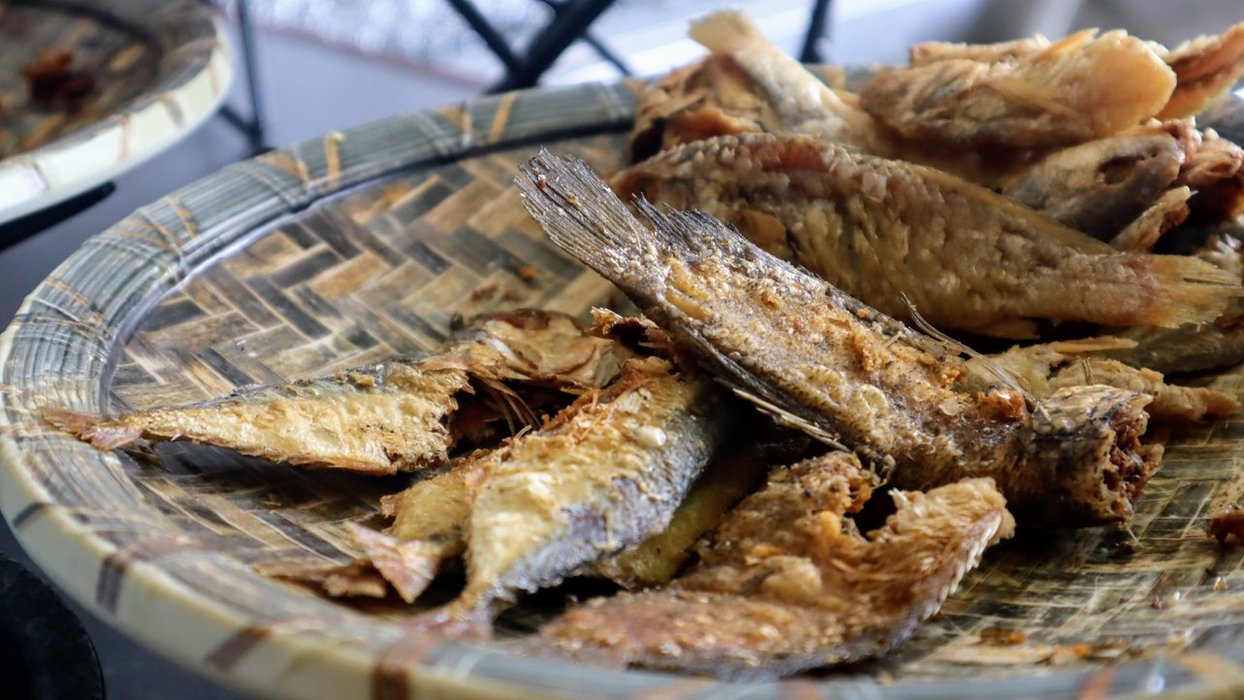 ---
Here we are, our first proper Malaysian meal in Johor Bahru, Malaysia. Lucky us staying in such a nice place with helpful staffs. They recommended this place and we're now bringing you there with us! Delicious Authentic Malaysian cuisine at Nenda Plates in Johor Bahru!
After our short journey in Singapore. True it's a really short trip but we we tried to stuff as much food as we can into our tiny tummies. We're so ready to explore the neighbour country, like, Malaysia where the living cost is a bit a lot lower. We took a very short bus ride to Johor Bahru. We had such a nice stay in one of the listings on AirBnB for such reasonable price. Love it!
Then moved to a lovely, Potpourri boutique hotel which I also liked a lot.. Why? So much good food around! Great place we're showing you guys today and another place, best best Laksa exists! Whoa! I'm drooling..
Delicious Authentic Malaysian cuisine at Nenda Plates
The first day when we got to Potpourri, as usual, we asked the locals staffs where they usually eat. This one was one of the first coming out 'Authentic Malaysian cuisine at Nenda Plates' and it's just mins walk away from the hotel so hey, why not?
One of our best decisions for the day. Nenda Plates was spacious and cosy. It's family owned and run. The place gets quite busy at lunch time. It's full of locals and seems like we're the only tourists there. It's pretty fun just to walk around checking out the food they provided. More than 10 types of Malaysian food cooked and already there waiting for you to spoon them yourself.
It's a self-service place where you get this cool looking handmade plate made from all natural material.. Then choose as many kinds of food you'd like and as much as you want..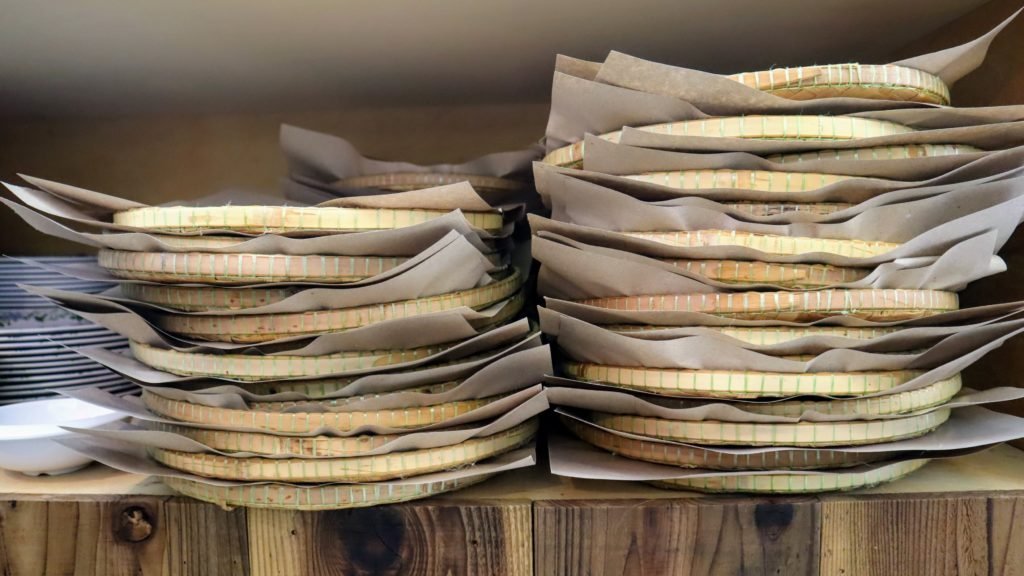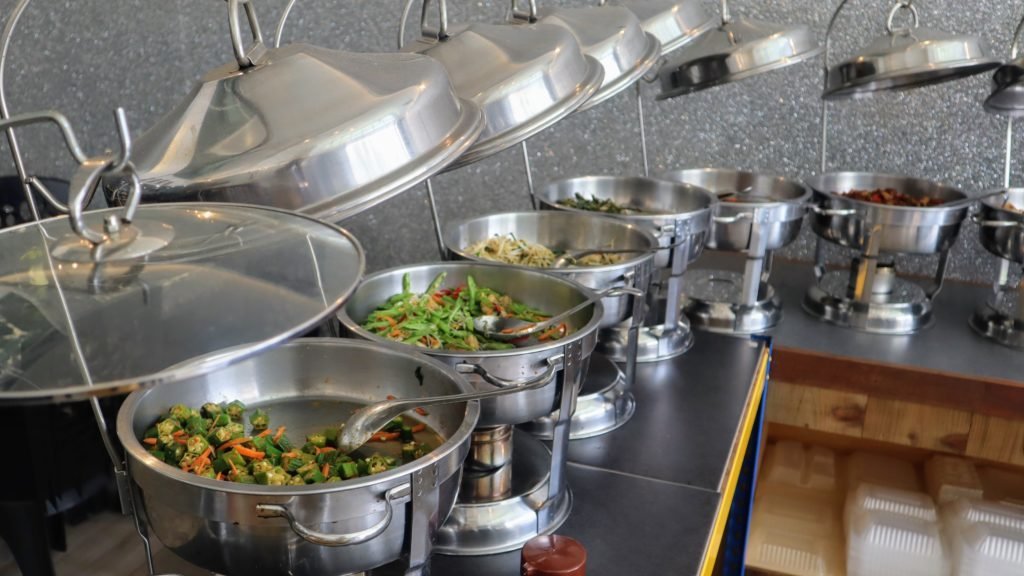 Our Nenda Plates
We chose quite a lot of food for our plate. Honestly, we didn't even know what they were. They all just looked good and colourful so we wanted them all.
Thanks to @joannewong that help me figured some of these authentic Malaysian cuisines as really, I had no idea what they're called in Malaysian..
Lady Finger Belacan. This vegetable called Lady finger, we also eat them in Thailand but people don't really cook it in stir fry like this.
Kangkung Goreng Belacan. Morning glory that is!
Ayam Goreng Berempah. Is a bit spicy chicken..
Asam Pedas. The red curry fish..
For me, I think these are all pretty similar to Thai food. Probably just a tiny bit and very slightly different. Sure thing is none of them was as spicy as Thai food.. The only thing I found it interesting and we don't have it in Thai cuisine was that stir fry squids in a black thing.. It's quite yummy!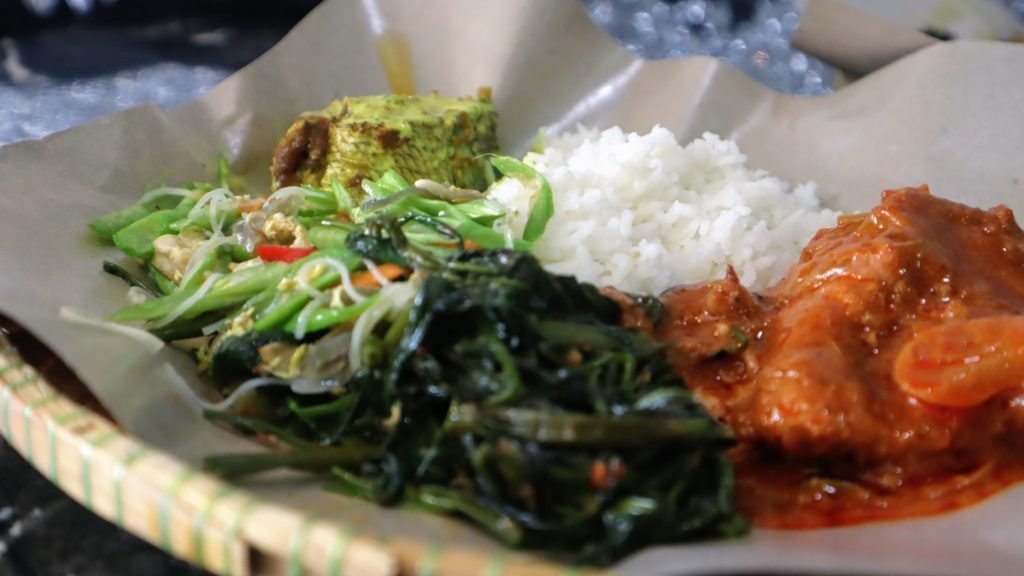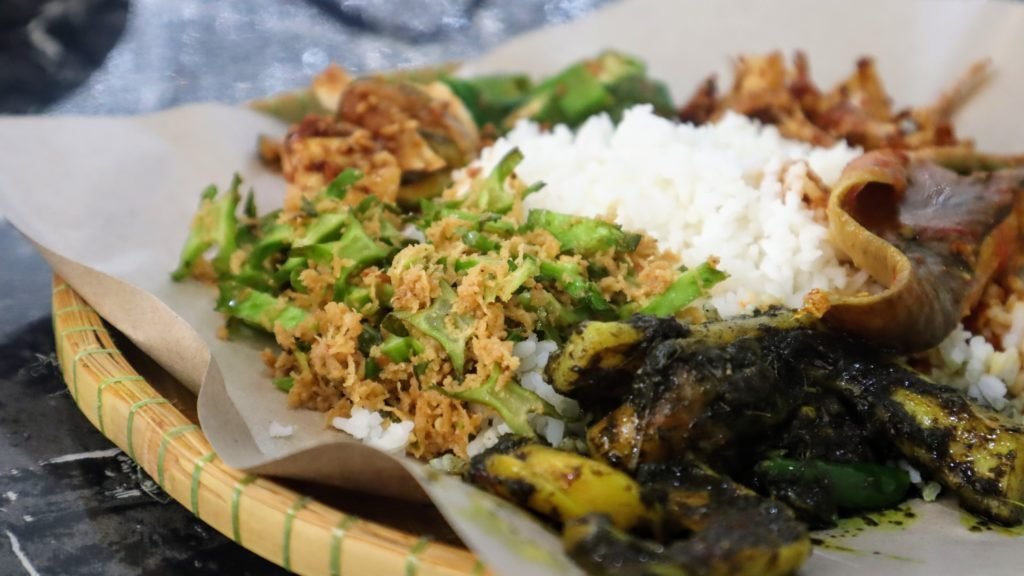 Sweets at Nenda Plates
The owners were so kind and gave us this delicious dessert ' My bubur kacan hijau ' It's pretty much a sweet mung bean soup. Yum!
I also got this pinky looking dessert called ' Kuih talam ' I was so sure it's made of coconut milk but uh oh, no.. there's no coconut milk at all as an ingredient. How come it's so creamy and delicious? I also love the smell of it. It's so fragrant almost like a fragrance but in a good way :) Anyways, try it try it!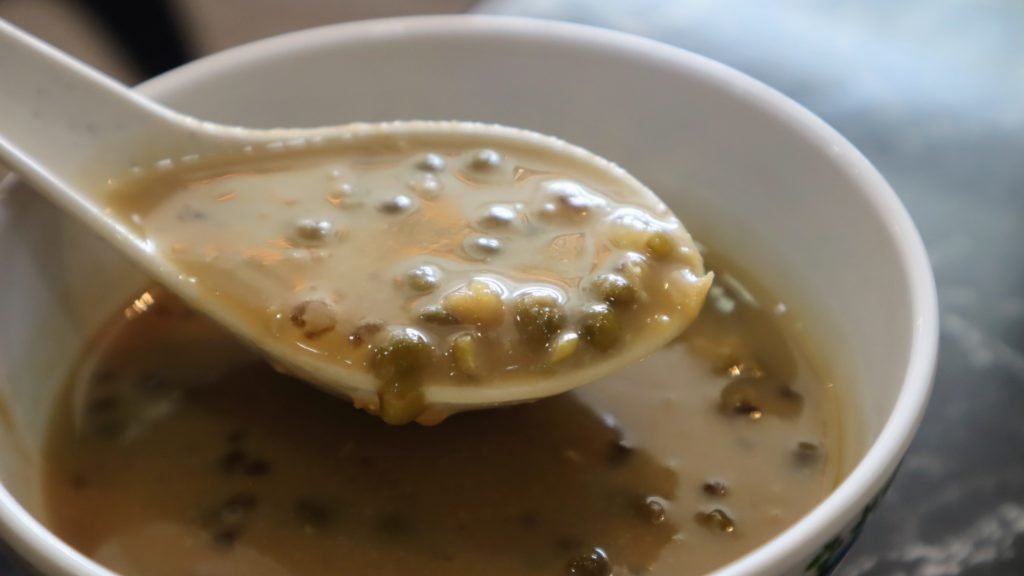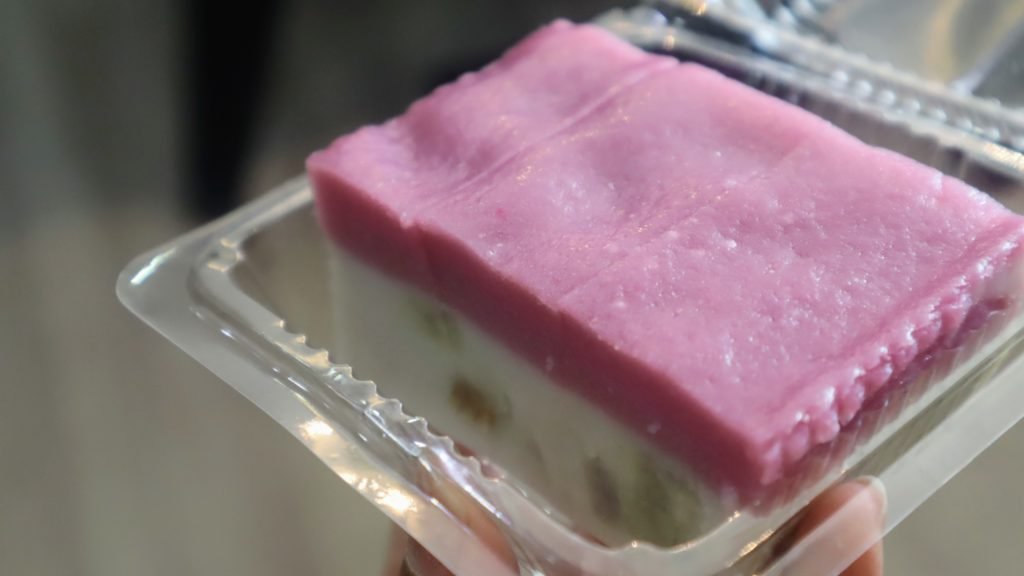 Some of the food at Nenda Plates
In total, at least for the day we visited, the place offers more than 10 types of food that you can choose from. Colourful and it looks clean to me.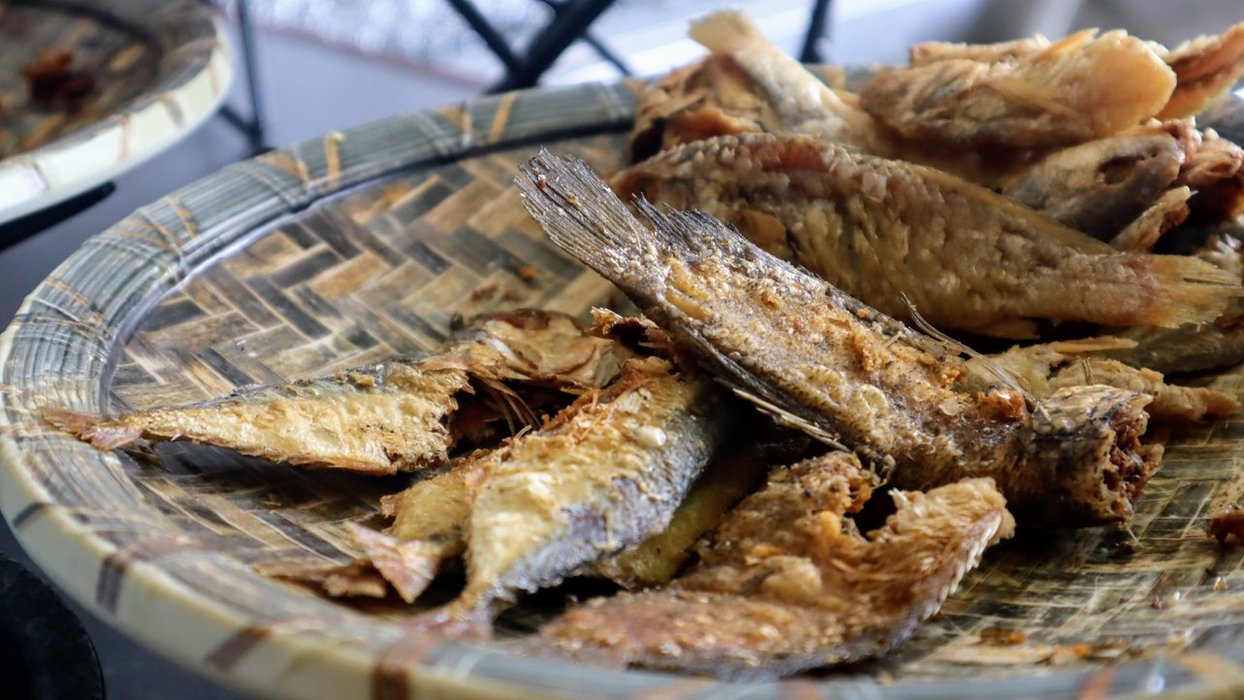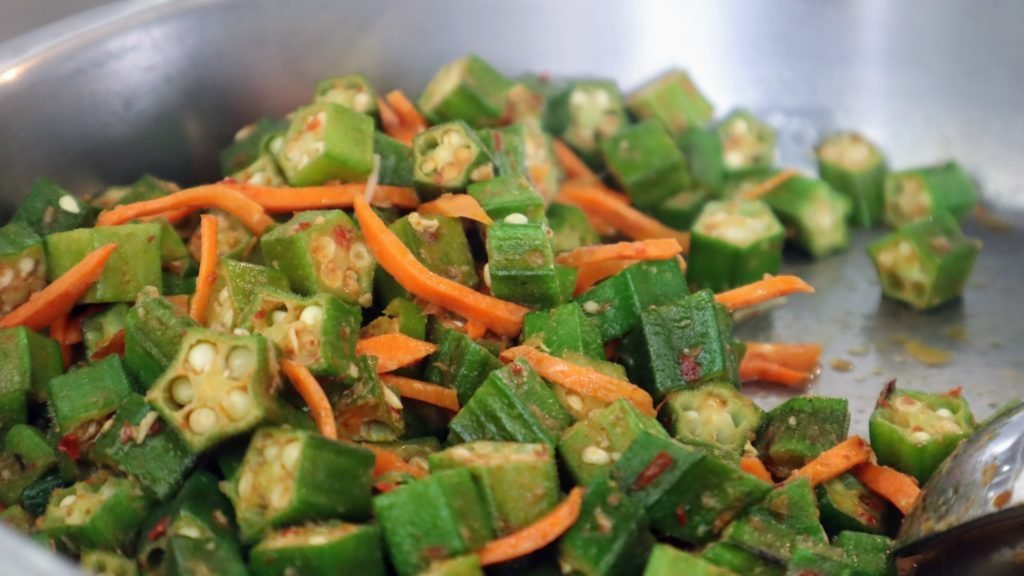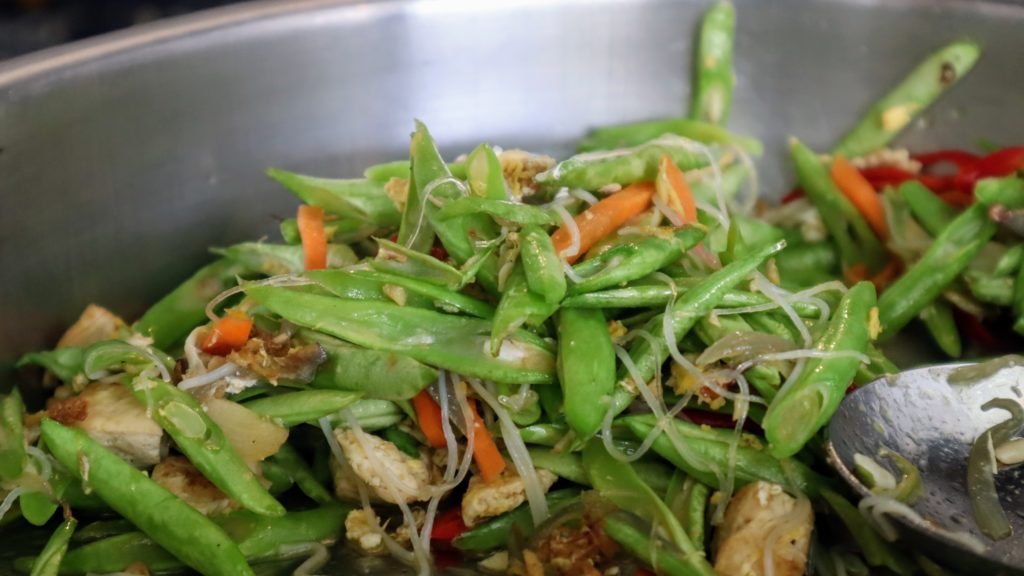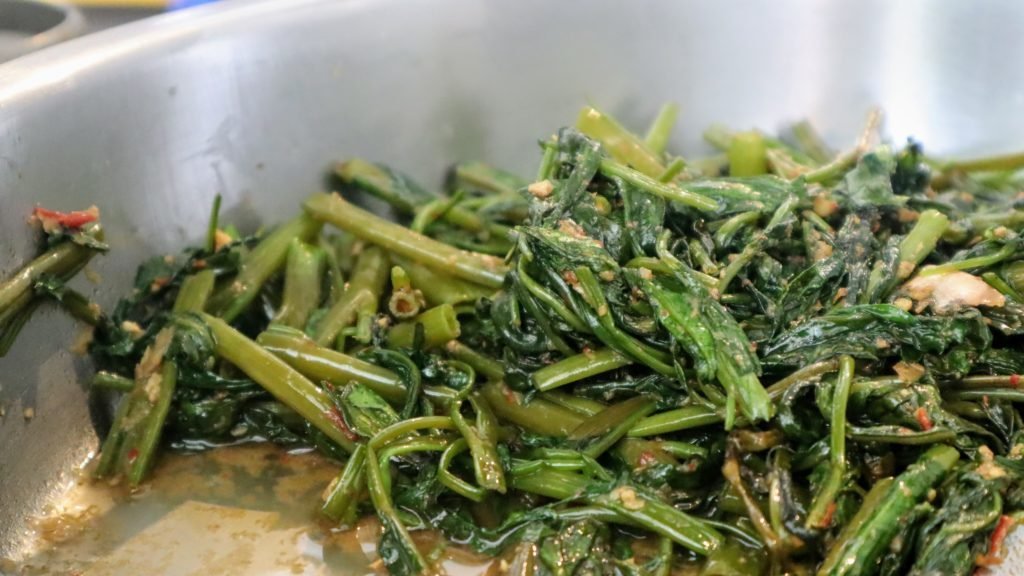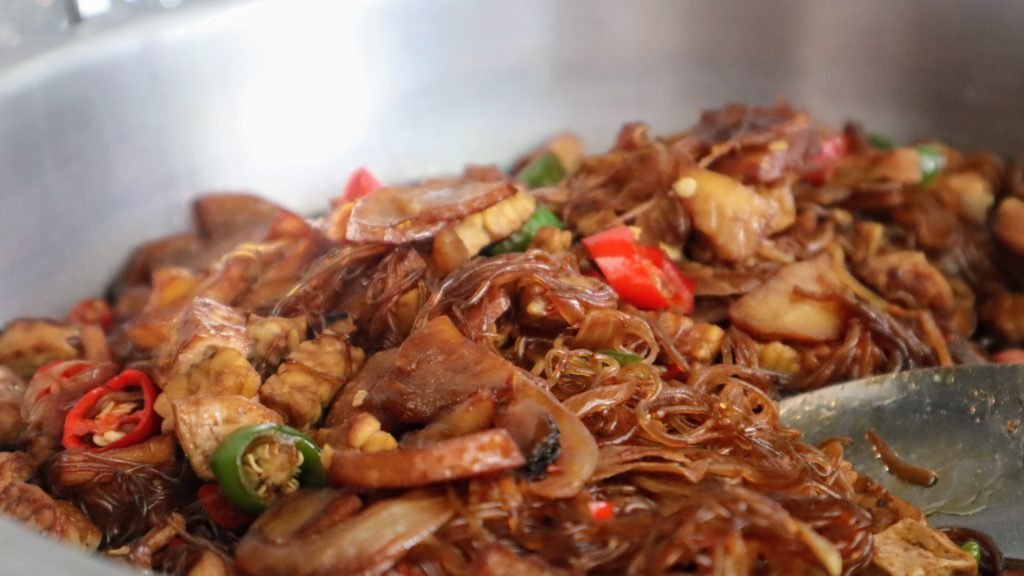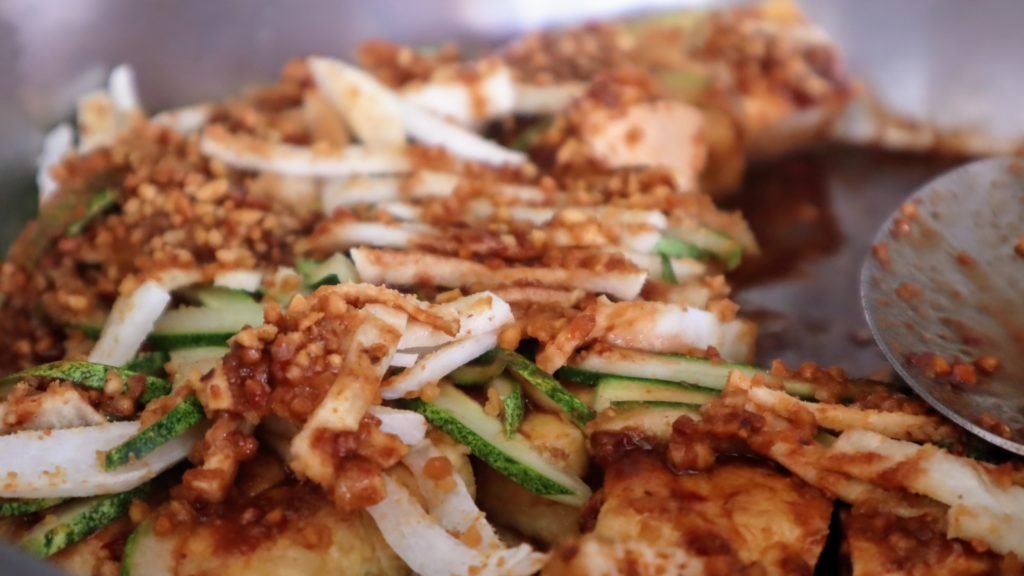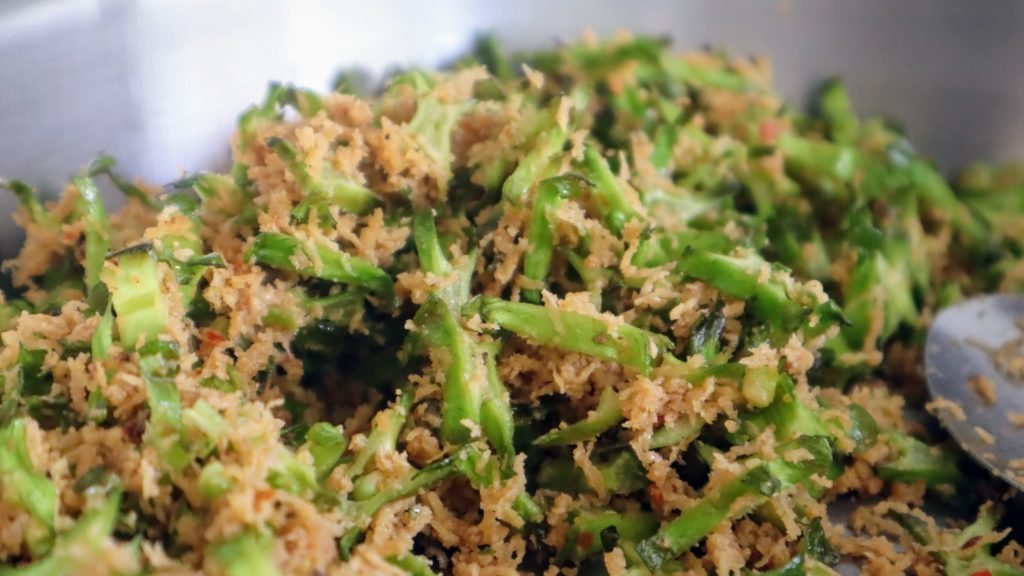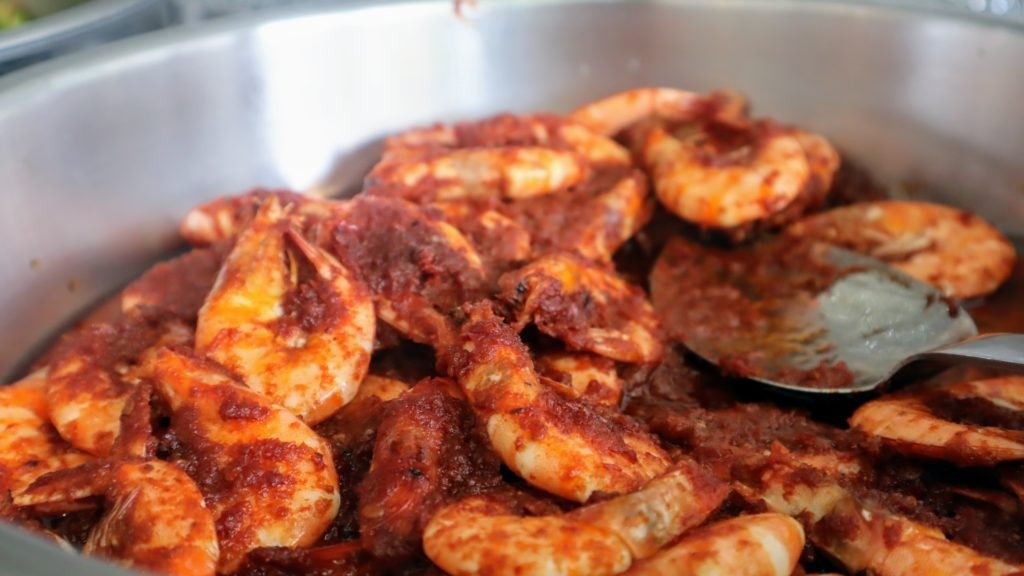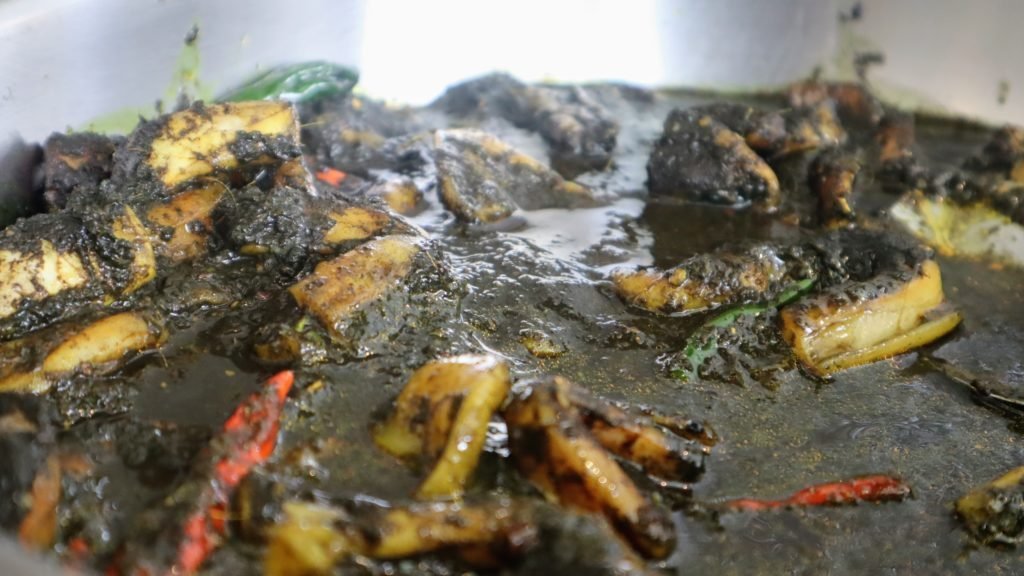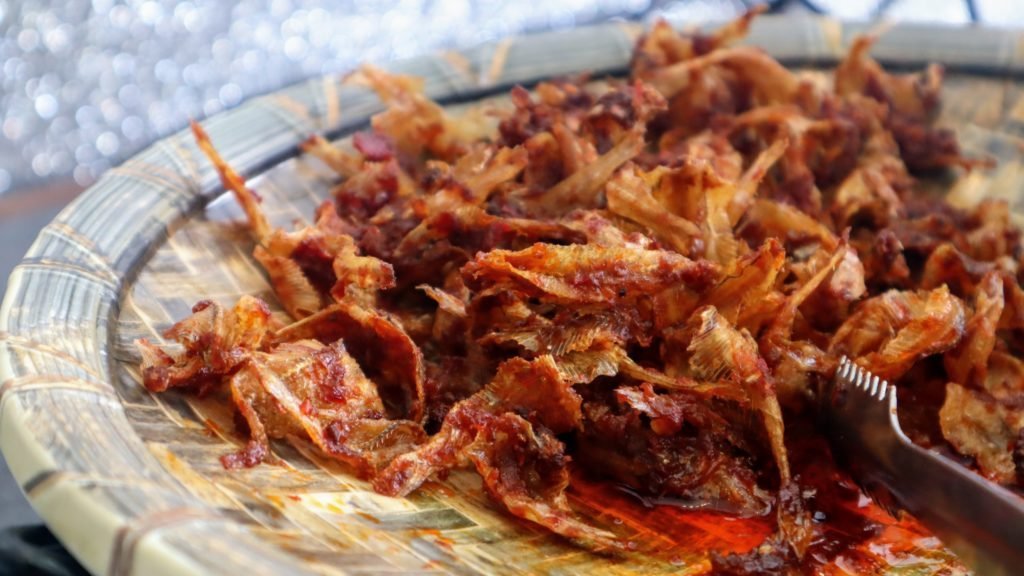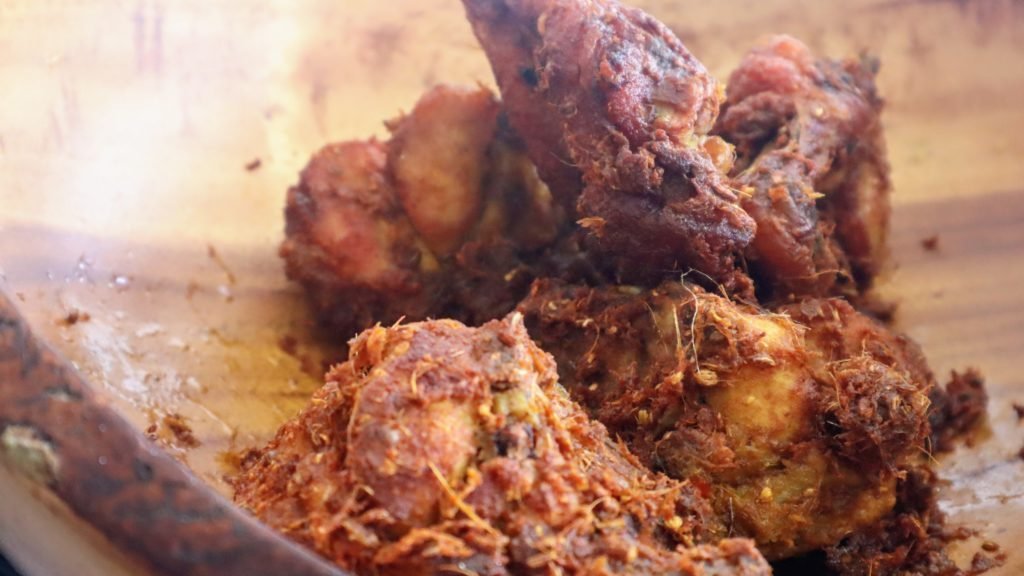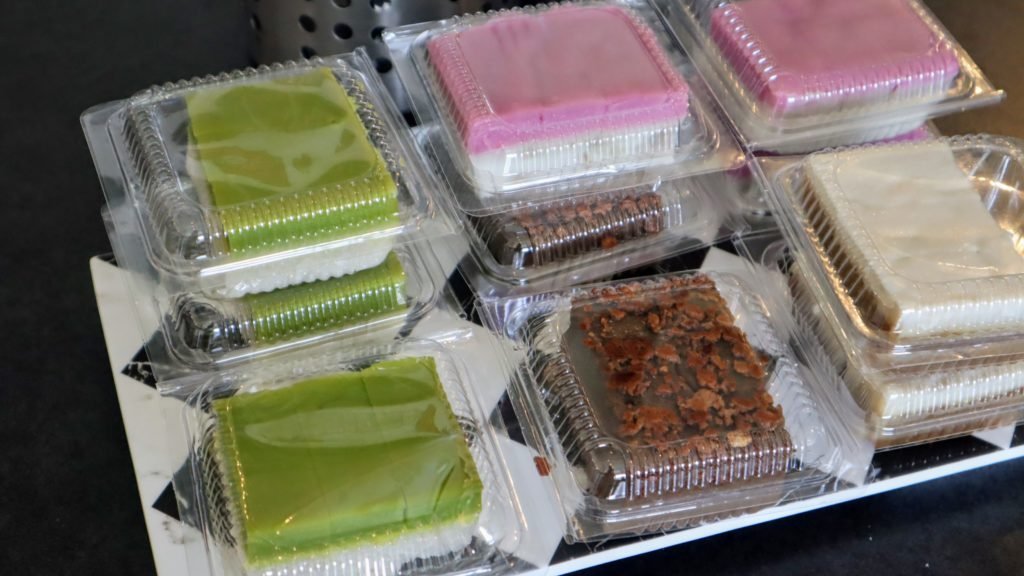 For our 2 whole big plates we got including that tasty dessert, we paid 35RM ($ 8.5) in total. I totally love the place and sure will be back if I ever have a chance to go visit Johor Bahru once more. Though, if you have a chance to go there before I go next time, please say hi to those kind owners for me! <3
Nenda plates
Address : No 23, Nong Chik Riverside, Jalan Kolam Ayer 2, Taman Nongchik, Kampung Nong Chik, 80200 Johor Bahru, Johor, Malaysia
Tel : +60 18-770 1637
Hours : Everyday 7AM–4PM and closed on Saturday
Official Facebook Page : https://www.facebook.com/nendaplates
Not on Steem yet?? Let the ninja gets you a Steem account and start earning crypto!
㋡ Earn free crypto : https://www.waybeyondpadthai.com/free-crypto
㋡ Get $55 off your first adventure! on Airbnb
---
All copy and photos are original content by me.




TO SUPPORT WITH LOVE 💙 PLEASE SUBSCRIBE!!! TO MY SUPER DUPER AWESOME YOUTUBE CHANNEL :)