---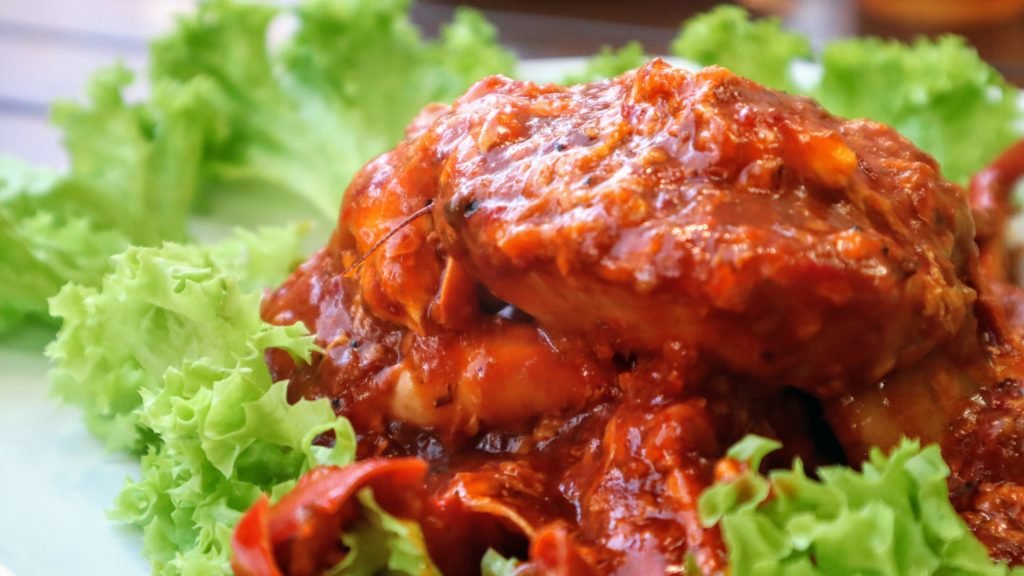 ---
You're going to Singapore? You gotta try that Singaporean Chilli Crab!
That's the only concern of my cousin who's been to Singapore before. 'Try it with mantous' He continued. That had actually been in my mind until I finally got to Chinatown Food Street, Singapore.
If you haven't already,
SUBSCRIBE
for more foodie adventure <3
Singaporean Chilli Crab
A seafood dish in which stir-fried crab coated with sweet, savoury and spicy tomato based sauce. It is often accompanied by steam or deep fried buns (mantous)
Chilli crab is a well-known dish in Singapore among some other things like, Black pepper crab, Laksa, Bak kut teh, Fish head curry and much more. They say it's a food heaven! I honestly didn't try all of them as we had such limited time and also, Singapore is not really a place to budget-travel.
Though, sure thing, we tried Singaporean chilli crab since my cousin really insisted on that. I did some research a bit. On all 'Best Singaporean chilli crab' lists on the internet, I always saw these 3 popping up. Even Singaporean people I saw commented on YouTube videos also recommended these 3 places.
Long Beach Seafood Restaurant
No Signboard Seafood Restaurant
Jumbo Seafood Restaurant
Chinatown food street, Singapore
I didn't end up going to none of those places above. Instead, we went to Chinatown food street. My cousin told me whichever store there, they should all be just as good.. Well, I guess..?
Their Chinatown is pretty neat and clean. Not to mention how busy, lively and colourful it is. There're also souvenir and snack shops all surrounding. We got some weirdly delicious best-selling snack, Singapore's Salted Egg flavoured fish skin from there too!
Both restaurants on the side and street-food / Food truck kind of stores in the middle. Singaporean people know the reasons why you're there. They even know what type of food you're looking for so they always say the exact menu when you're walking by. It's like Singaporean black magic!
Fresh Sri Lankan Mud Crabs
As there're so many restaurants and shops along the way, we actually didn't even know which one to go for. This one Indian guy showed up out of nowhere and asked if we wanted to come see these alive crabs. He said..
Mud Crabs, Sri Lankan Mud Crabs
Since he's kind and didn't really force us at all to eat at the place he's working at, we chose his shop and right away, ordered what we went for, Singaporean chilli crab!! We could choose which one / how big or small we want to eat that fresh crab. We went for a decent size, not too big and not that small either.
The crab's being cut in half just right there! We could also see all the cooking through the clear glass between kitchen and the outside. It was pretty fun to watch. There's fire and all those excitements going on.
Don't panic , like, we did if the food shop you're at don't offer you drinks. There will be some drink shop come and get order from you separately. There's a water chestnut juice. That was new to me! Refreshingly sweet, indeed.
Singaporean chilli crab and Mantous
Now the epic time's arrived! They don't just give you dishes but plastic gloves! Quite handy as there's no need for you to make any mess. The crab shell cracker is also provided.
The big pile of chilli crab served on a lettuce. It's pretty much stir fry with the sweet and sour sauce. The taste actually reminded me of Sweet Chicken sauce in Thailand. Is that even a thing where you're from?
I loved the deep fried mantous a lot, like, a lot! It's crispy out and inside is such a soft fluffy bun. Dip it into that sauce and let the taste of both things combined. Chew long enough that the flour change into sugar, yum! Kevin loved it more than I did. Check out his reaction in the video!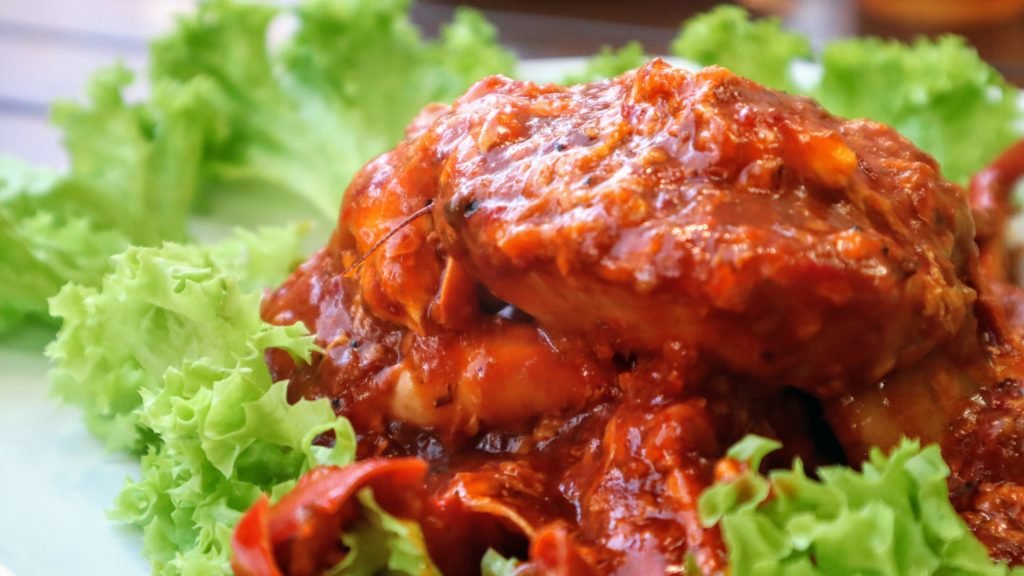 I liked it a lot actually! Love the combination and I so wish we have this type of deep fried buns sold commonly in Thailand. Crispily so good. Totally check it out when in Singapore. I can't really tell you which shop is best as I haven't tried them all. Though, I can tell you that, The one I had is not bad at all!
Not on Steem yet?? Let the ninja gets you a Steem account and start earning crypto!
㋡ Earn free crypto : https://www.waybeyondpadthai.com/free-crypto
㋡ Get $55 off your first adventure! on Airbnb
---
All copy and photos are original content by me.




TO SUPPORT WITH LOVE 💙 PLEASE SUBSCRIBE!!! TO MY SUPER DUPER AWESOME YOUTUBE CHANNEL :)