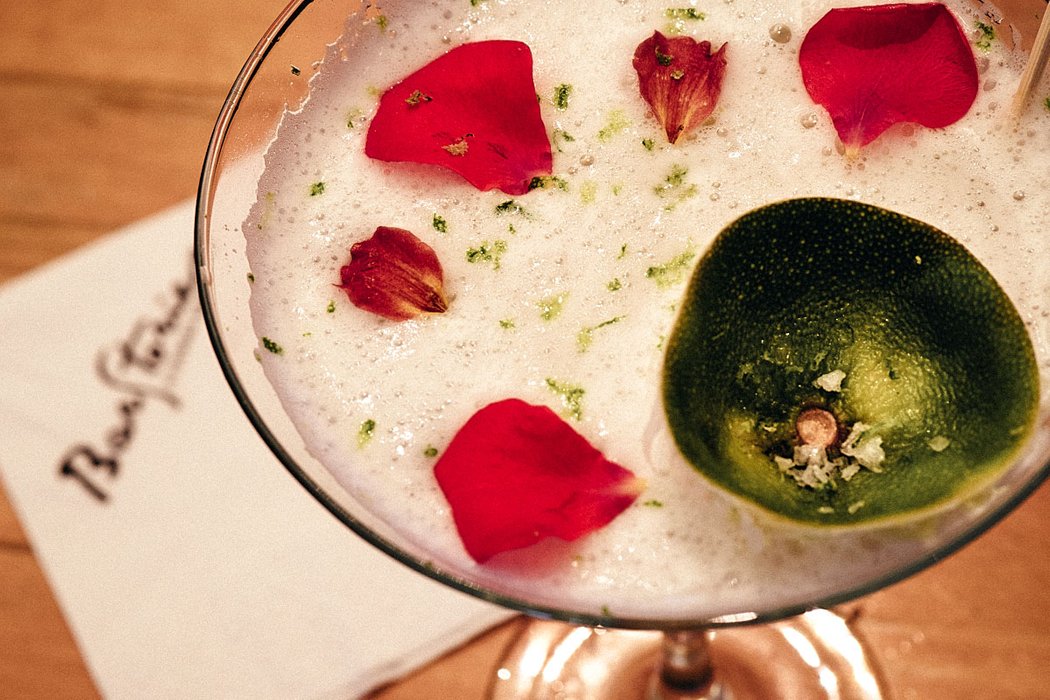 The city which is constantly on the move has a solid foundation for setting trends. Singapore has set high demands for delicious bites and drinks, thanks to its residents who really like to pamper their taste buds. At the BBQ, we got a hint about the place where you can get tasty drinks. There, each bartender has his own signature cocktails. One of them is known for making a killer tom yum inspired cocktail. We heard enough! As I said, locals know their way around good food and drinks, and we did the right thing and checked out the recommended place.

Street art is outstanding here in Haji Lane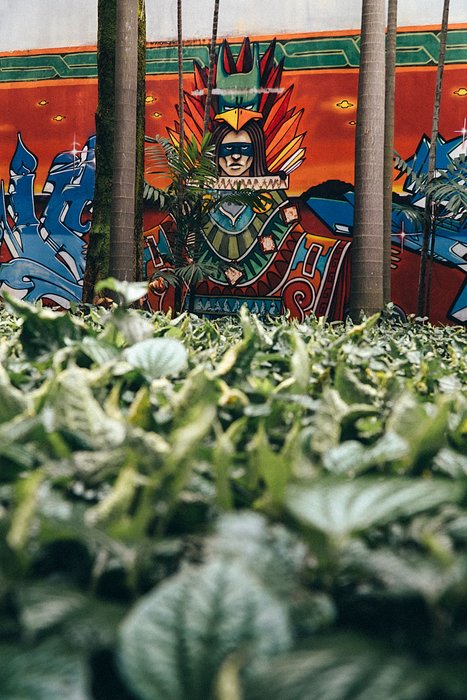 Street art in this alley is wicked
It turned out that we were walking along that street where the bar is located just a few days before. At that time, however, nothing special diverted our attention. Now that we knew what we were looking for, we spotted a small sign – Bar Stories. And it wasn't coincident that that sign was small. That was another hidden bar! The ambient is simple in a somewhat hipster style and the music was awesome. Actually, we were the first guests for that day.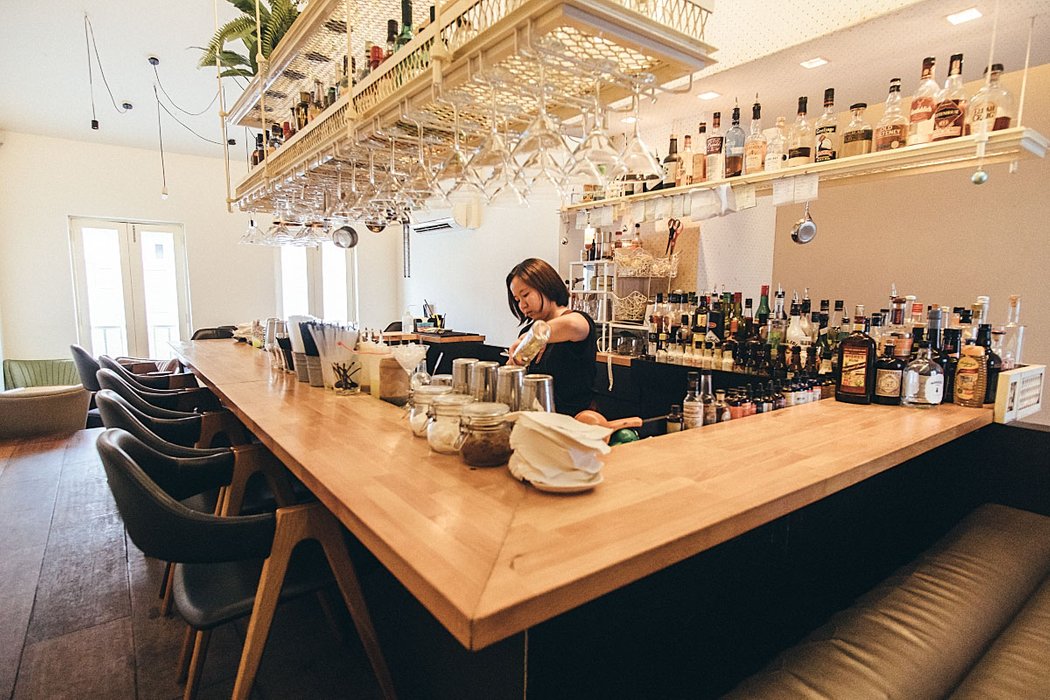 Bar Stories: The bar is more or less hipster styled
Even though they were still in a process of preparing the fresh juices for the evening ahead they were happy to see us. A bartender welcomed us inside where we chose a place we were most comfortable at. We sat down at the closest place which was right next to the place where the magic happens. And also the lady didn't have to run back and forward as this is not an ordinary place where you get the menu and no further explanations. Here, we had a conversation about our favorite flavors, and which ones would we like to taste in our drink. She also asked how we felt in case that we would prefer a cocktail that would give us an energy boost. Both of us were in the mood for refreshing drinks that could relate to Singapore. Ian was more daring as he embraced the idea of some heat in his drink, while my frame of mind was oriented to an easy tropical style.
I like the fact that they use freshly squeezed fruit juices instead of essences and syrups. That way, you get to consume some vitamins and also the flavor is completely different. Once we got our drinks, we were eager to try them out. We were hit by the explosion of seriously intense flavors. And not just that. Our drinks were a real eye candy, just like every cocktail should be! The bartender kindly explained to us what components each drink had. The base of mine was a house blend of seven rums with passion fruit, fresh orange juice, lime juice for freshness, and egg white for a creamier texture. She rounded the flavors with Japanese fruit that had the flavor of a sweet marzipan. Mine cocktail was like a beach summer day in my sweet tropical utopia with decoration on fire.
Ian's base was Lorenz Gin with a juice of Japanese fruit yuzu, some lime, sugar syrup and a little chili for heat. In a contribution to developing more intense taste, she added a pinch of salt on a lime shell, which he had to submerge for the effect to take place. We both tried the cocktail before and after the salt was added, and we both felt the difference. The salt made a slight change and indeed brought out the floral notes and even some sweetness.
The flavors of the cocktails were really intense and that allowed us to slowly sip the drink away. I could definitely imagine lying on the Sentosa beaches with that drink in my hand for hours.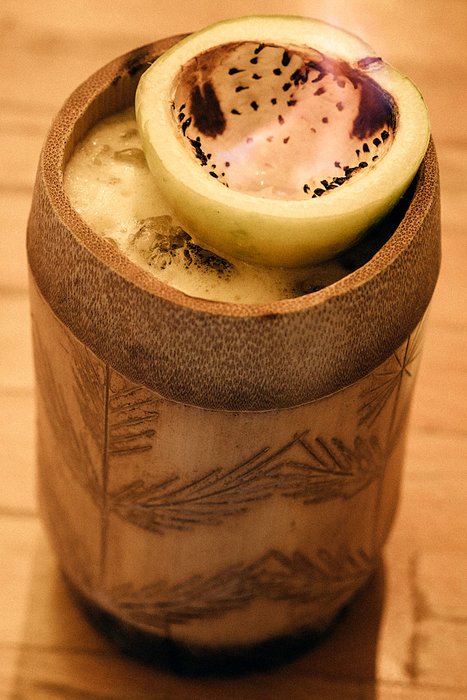 My Cocktail

So, if you will ever visit Singapore, make sure to visit one of the secret bars. This bars are top notch when ever we visited one. Here in bar storis we like the personal aproavh and their great drinks. It is not just a drink but a whole experience. And after all you will feel like an explorer :) You find a secret bar and now you will enjoy the reward - drink. Cheers!