When we were in high school, we had to read a novel written by American author F. Scott Fitzgerald. It was The Great Gatsby and I really enjoyed reading it. The story is more or less about the mysterious millionaire Jay Gatsby and his passionate obsession with Daisy Buchanan. The story is put into 1922 — a golden era. There were some crazy parties with a huge amount of alcohol. Actually, Fitzgerald was inspired by those eccentric parties. His work explores themes of decadence, idealism, social upheaval, and excess. It's about the American dream with a note to the emptiness in their rich residents.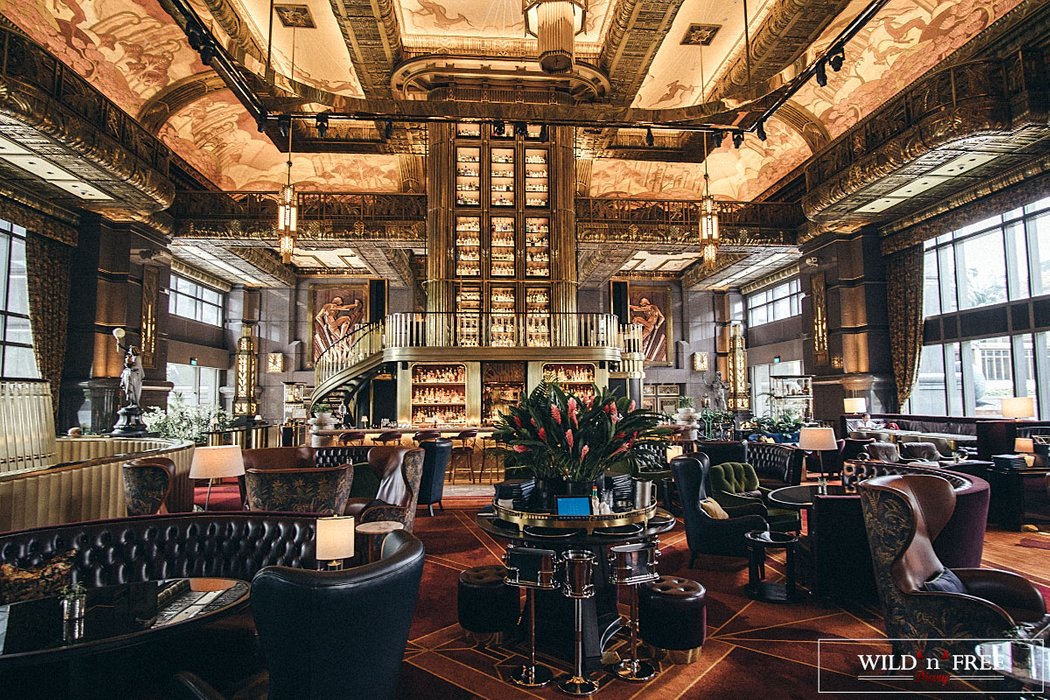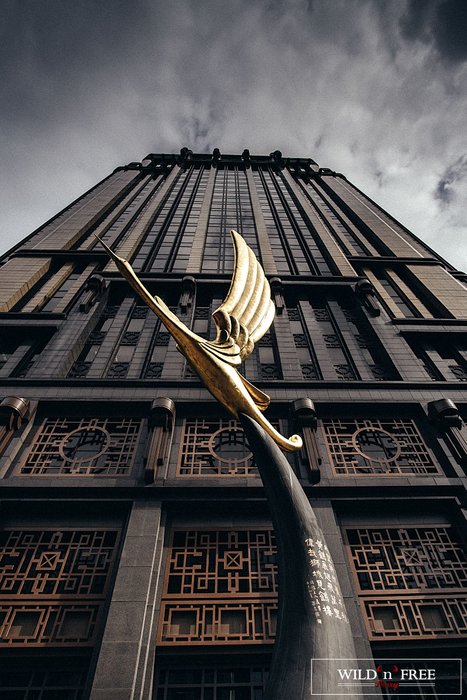 The style of that era is what I admire the most. There was a huge influence of Art Decoratifs and the emerging Modernist movement. Now we recognize it as the Art Deco. Bold geometric forms and bright colors mixed with exotic styles of China, Japan, India, and Persia. New materials like aluminum and chrome were also presented. They were discovered before, but not used that much. Buildings got a lot of details and handmade ornaments. A lot of projects in Art Deco were a win-win situation. That goes for dynamic collaborations between architects, painters, sculptors, and designers. This movement had an impact also on fashion. And I must admit, it was neat.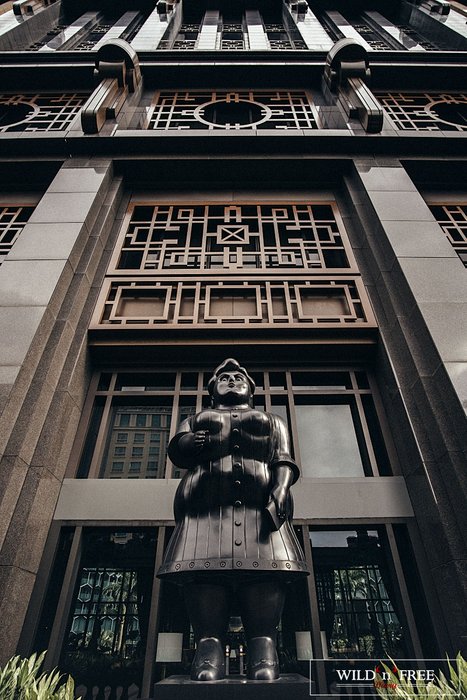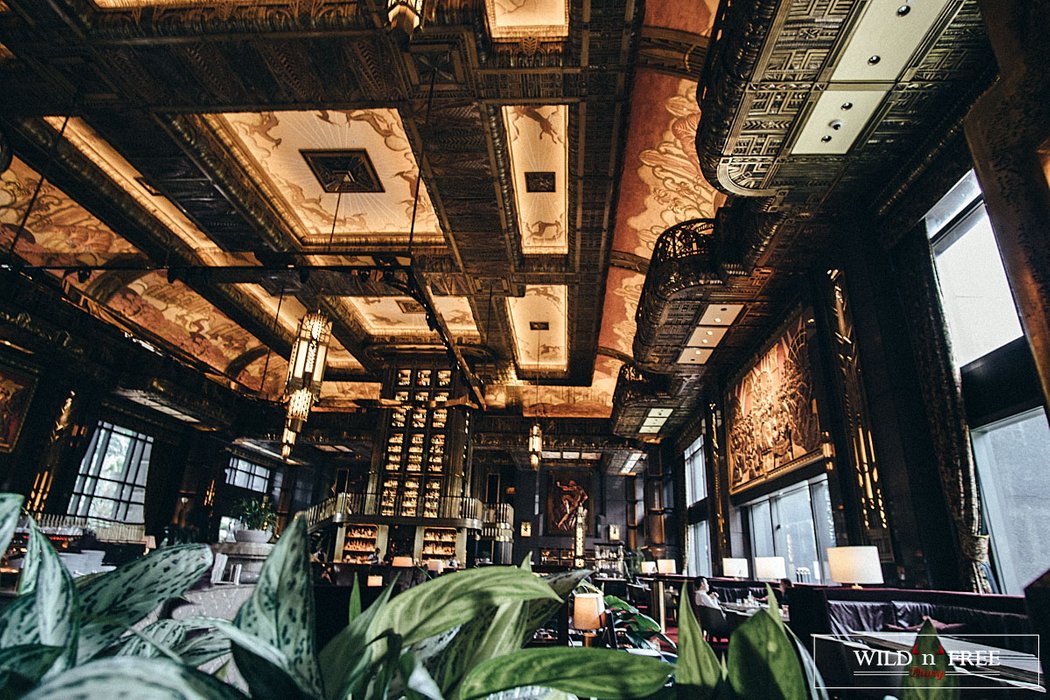 Anyway, Vivi found a building that was built in Art Deco style. She took me there for a date and when we entered the building, I saw one of the greatest looking bars ever — Atlas Bar. When I saw the outline of the building, it took me away. The outside of it is really appealing, and my camera was that day on fire. But the inside... O, my god! Details everywhere, the absolute perfection. It was like you stepped right back in 1920. The era of unbridled fun and good music. This time she beats mine romantic date for 100%. The amazement reached further than the appearance, thanks to their drink menu. Well, they have World's Biggest Gin Collections with more than 1000 gins from all over the world. For example, few London dry gins from the as far back as 1910, or the best of modern craft gins from the distant corners of the world. Many have been generously and personally contributed by their distillers.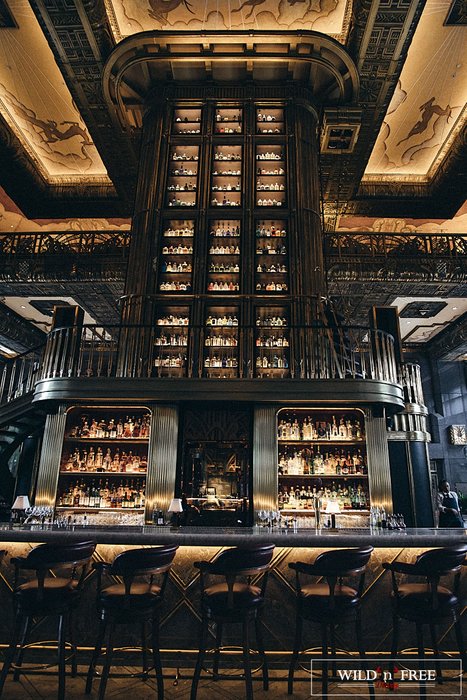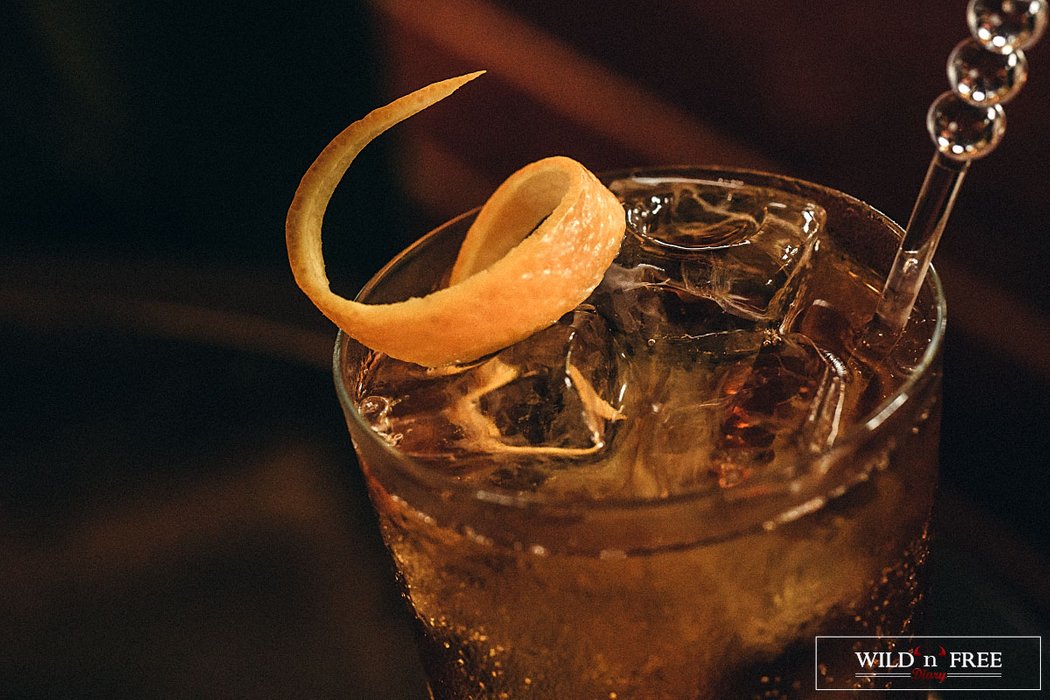 In 1920 there was nothing more important than Champagne. These bubbles were running all over Europe at that time. To complement this, you will find in Atlas Bar more than 250 labels of Champagnes in total. Part of their rare collection is from the Parkview Family Cellar. If your wallet is deep enough, you can get even a taste of Heidsieck Monopole & Co. "Goût Américain" from 1907.
The story of "Goût Américain" dates back to the time of the devastating World War I. When a Swedish schooner named "Jönköping" was quietly loaded with 3,000 bottles of Champagne, tasted, liked and ordered by Tsar Nikolai II, the last Emperor of the Russian Empire. The Jönköping has made nine smuggling journeys before and everything was pointing in the direction of making easy money. Sadly, this time luck turned its back on them, and they were hit by a German submarine. For 82 years, the Champagnes and the rest of the precious contraband rested at a depth of 64 meters under the sea. In 1998 Jönköping was salvaged with its cargo.
The showpiece bottle securely locked in its own case was one of CS Hwang's favorites. That was a 1907 Heidsieck & Co Monopole "Goût Américain", a Champagne which was ironically also served on the famous Titanic. Titanic was also sunk in that year. Fortunately, due to the perfect pressure and temperature in the deep Baltic Sea, many of the original 3,000 Champagne bottles made it through this 90-year transcendence of time safely. The corks intact and no leakage. So, if your idea of a good drink involves sipping a glass of bubbly goodie that spent years on the seabed, Atlas is definitely the right place for you. This Extraordinary bottle will cost you around $US144,500. Crazy, I know!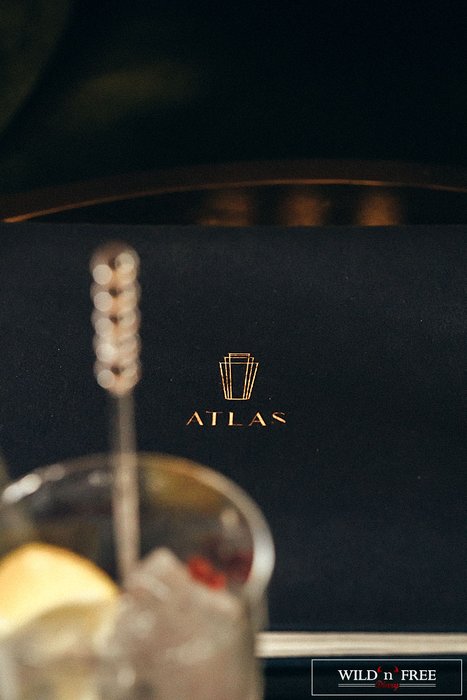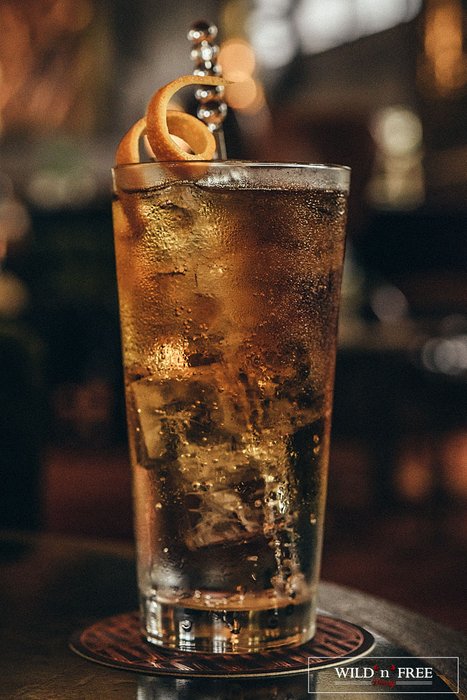 Their selection of rare champagne bottles is straight from the private collection of Hwang's Uncle George.
In their rare and exceptional collection, you will also find whiskeys like Macallan Vintage 18 Year (1956) and many others. The wine collection is pretty neat as well. I could read that menu for good night for a month in a row.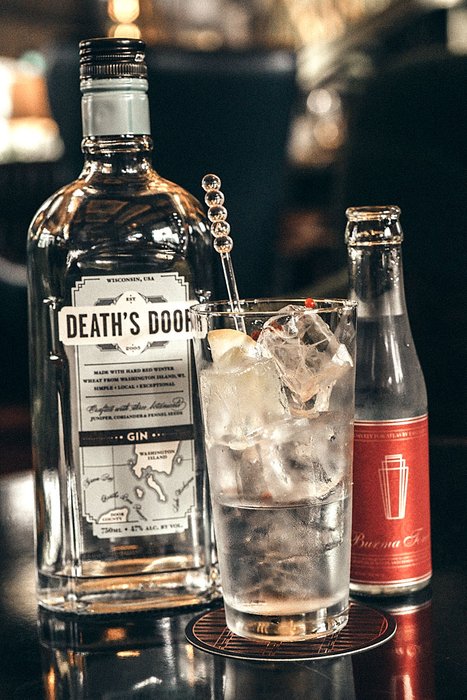 With all that famous alcohol options Vivi turned the other way. Her policy is to try less famous drink for a proper evaluation of the place. So, she turned to alcohol-free drinks and went for Coffee & Tonic, which was truly delicious. I believe she will try to imitate it on hot summer days. It was made of elderflower tonic, floral water, and cold brew coffee. This drink was revitalizing, refreshing and invigorating. It's great how nutty and chocolate flavors from the cold brew complete the bitter taste of elderflower tonic. I decided for Death's doors Gin from the USA. I remember some reading about this distillery, so I gave them a chance. By the side, I ordered their house tonic — East Imperial ATLAS Burma Tonic. This tonic is a bit sweeter. It has a double measure of natural cane sugar and nice acidity from citruses. This tonic also has the highest quinine levels available in the market, which gives it a fuller but still balanced taste. This is rounded with lemongrass and mango lime. I must admit, it was a great pair with mine gin, which I have reviewed before.
This date was one of the best and next time when we came to Singapore we will try another one. So that means only 1000 and something more visits to this great city. Fine by me!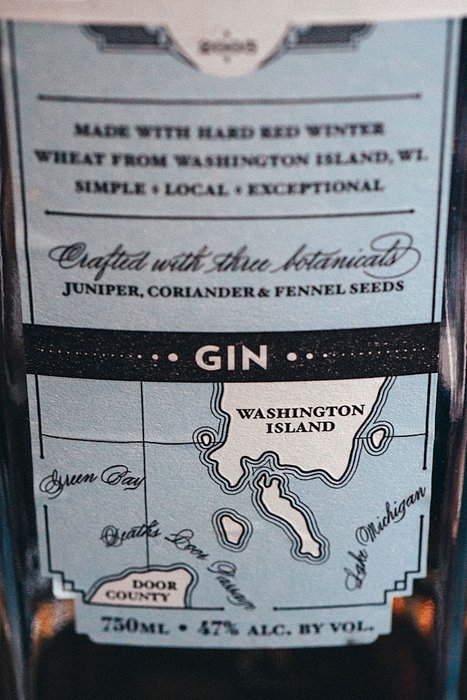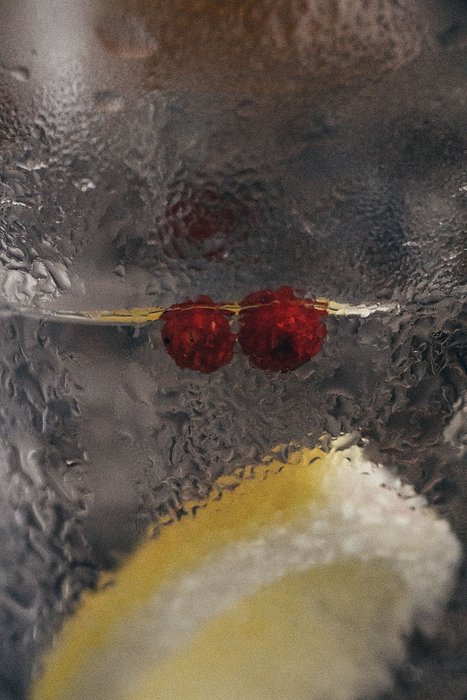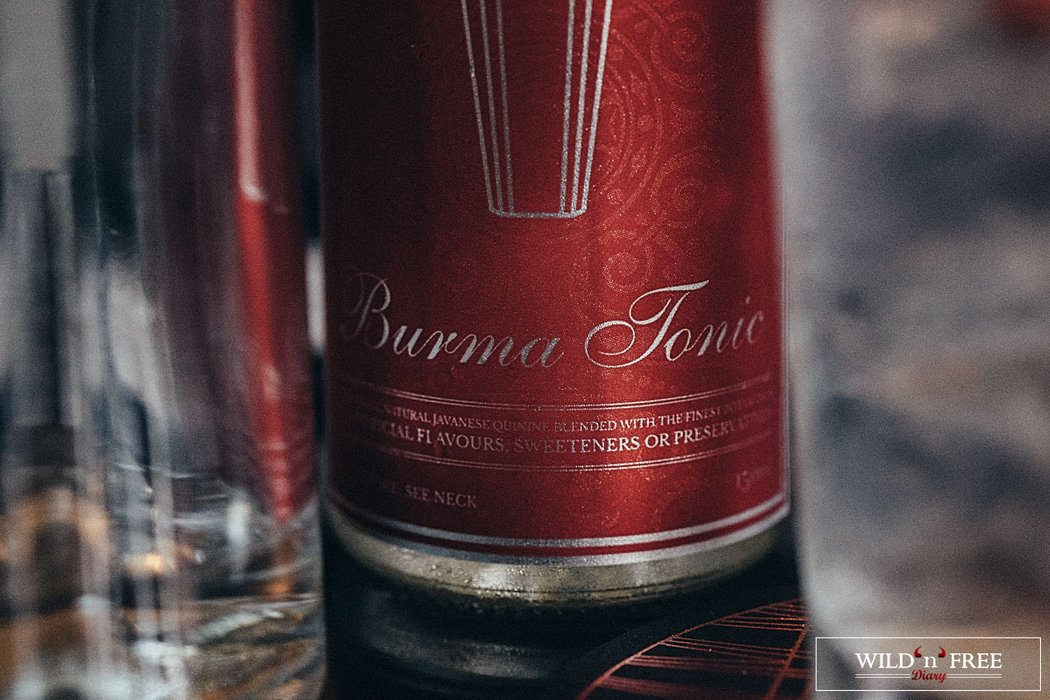 PLEASE CHECK OUR LAST REVIEWS, PHOTOS, TRAVEL BLOGS AND MANY MORE
LAST REVIEWS
Arteastiq
Anti:dote
Death's doors Gin
Macallan 1851 Inspiration
.
Source:http://atlasbar.sg/drinking