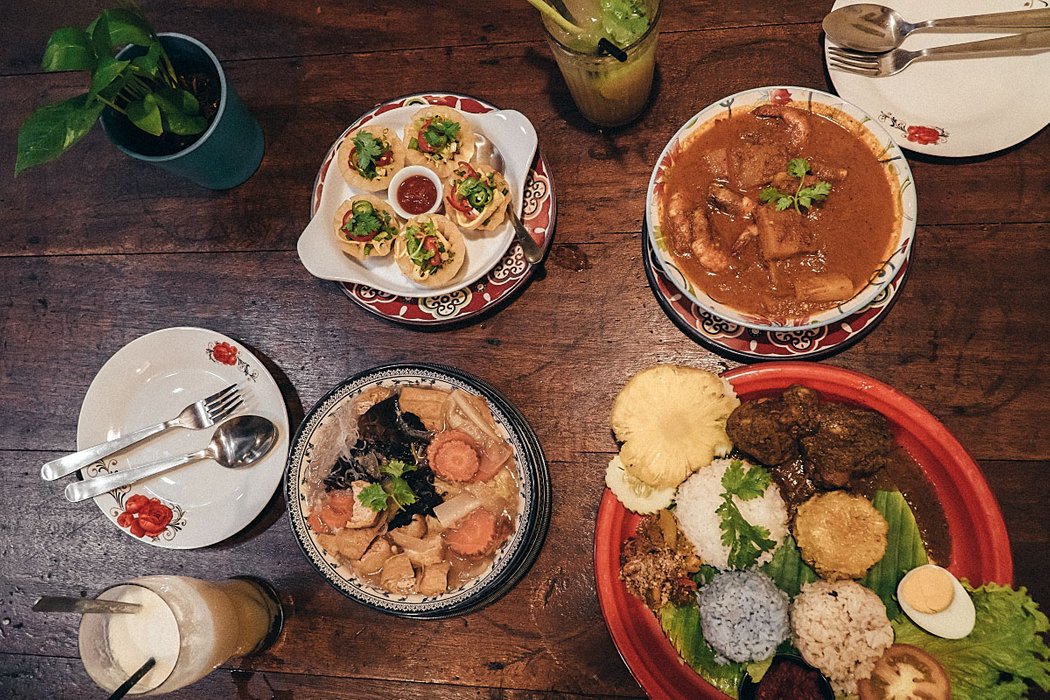 Walking along the river got even more interesting when we found the restaurant Wild Coriander. Tables right next to the river were tempting but it was a hot sunny day and we opted to stay inside, where the AC was cooling down the air. The spacious restaurant has a high ceiling right next to the bar. From the tables below, we were able to see green plants that were hanging from the upper floor. Actually, the plants, paintings, and some decorations make a nice addition to any restaurant. I like how the light comes through the roof and makes this place even more charming.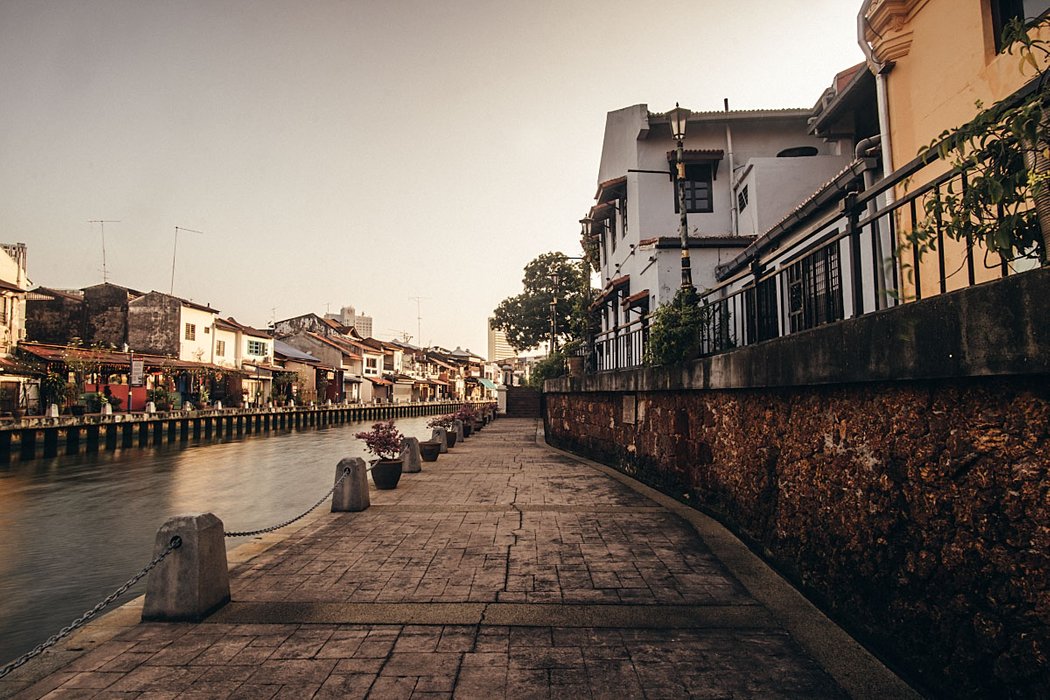 Melaka River is a nice place for walking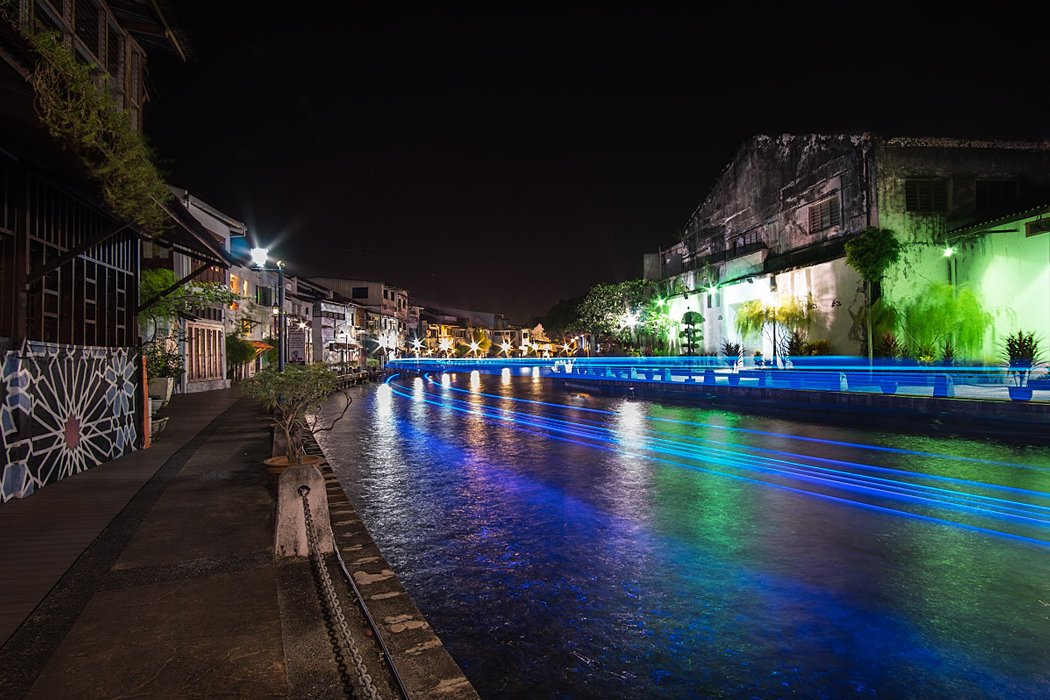 Melaka River has special charm also at night

We were starving when we got to that restaurant. Our order may have looked big, but, hey, we are here to review some food… We had a Pai Tee as an appetizer. These finger food bites were a perfect introduction to their kitchen, which lines on Nyonya tradition. Pai Tee is crunchy flour cup filled with julienned vegetables, omelet and sprinkled with fried shallots. These little bits were refreshing and a perfect match for the sour chili gravy they served along. I must say that they were a little difficult to eat because the crispy dough breaks and I couldn't fit the whole Pai Tee in my mouth. However, as tasty as they were, there was no problem getting my fingers dirty.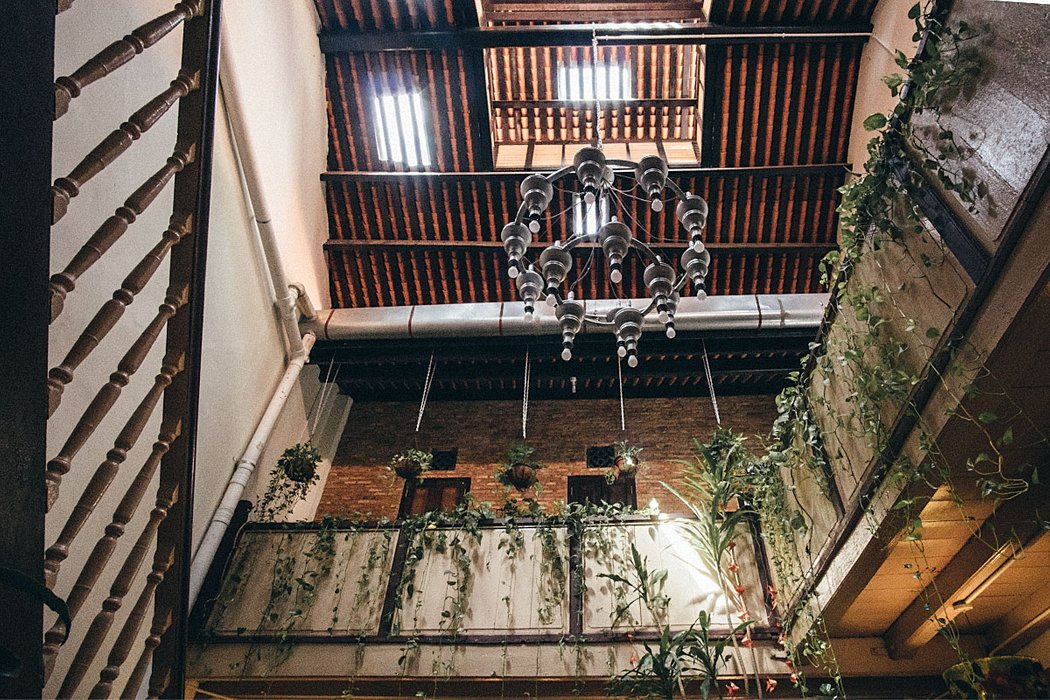 Wild coriander with great decoratin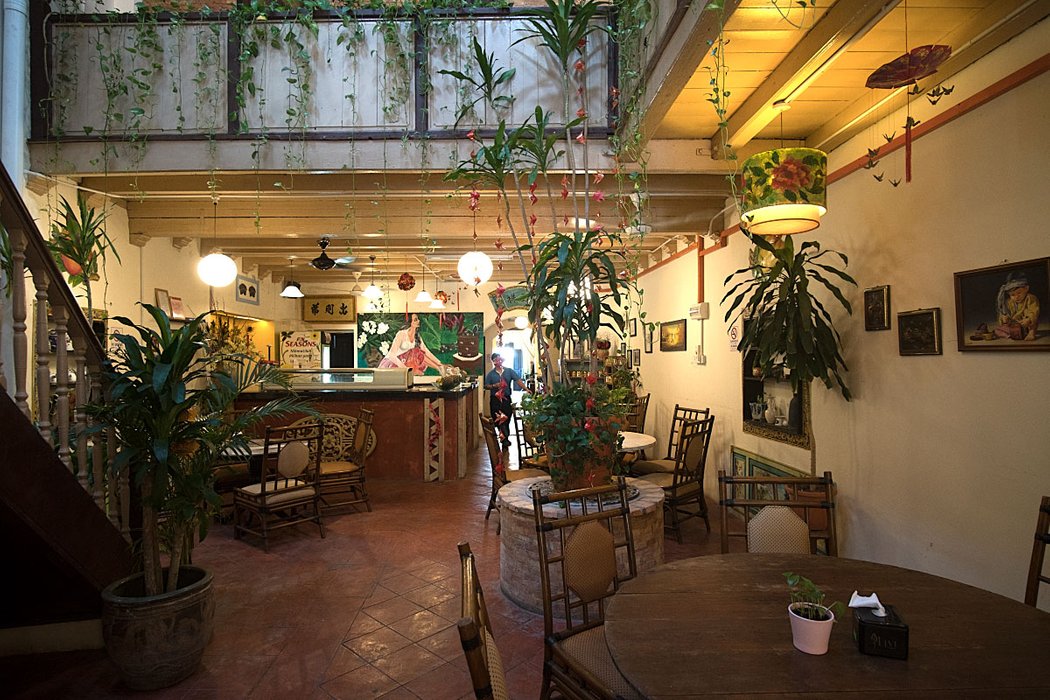 Ambient in Wild Coriander is pleasant

After the appetizer, we continued our feast with the Nyonya Chap Chye. That was a dish of mixed vegetables in some light soup. The rice noodles, mushrooms and earthy taste of the tofu were nice additions to the vegetables. This dish was a perfect balance to heavier and rich Udang Masak Lemak Nenas or simplified Prawns with Pineapple. Intense flavors of the sauce were on fire due to the chili's heat. Ian was in love with this one, but to my taste, it was a little too spicy. What I really liked about this dish was the combination of gentle prawn meat with juicy sweet and sour pineapple and warmth of coriander.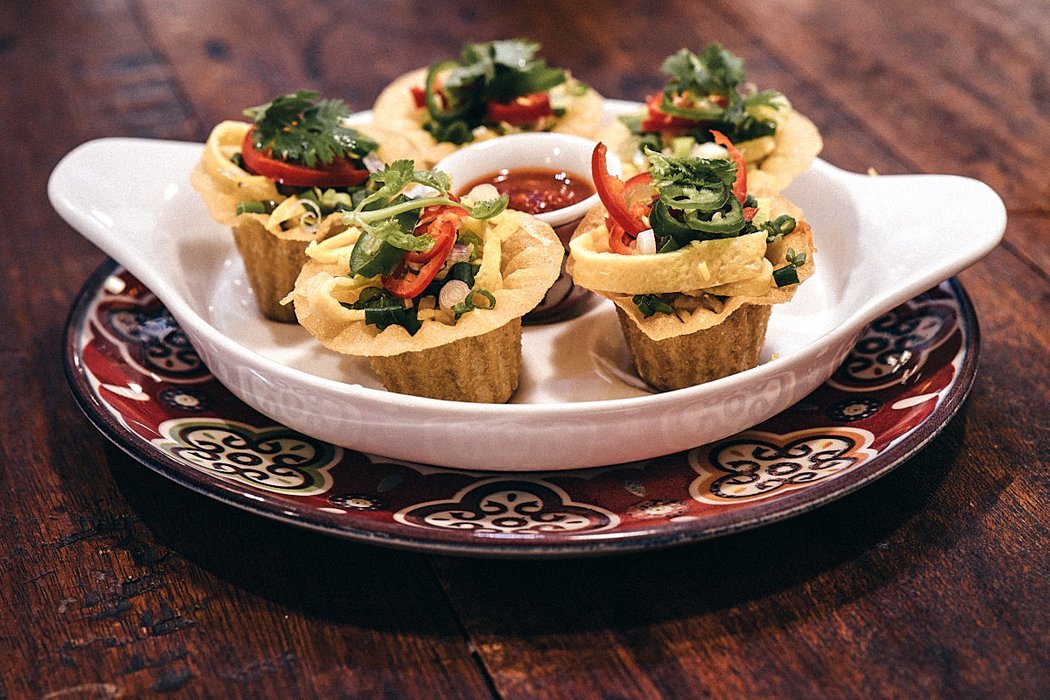 Pai Tee appetizers are must have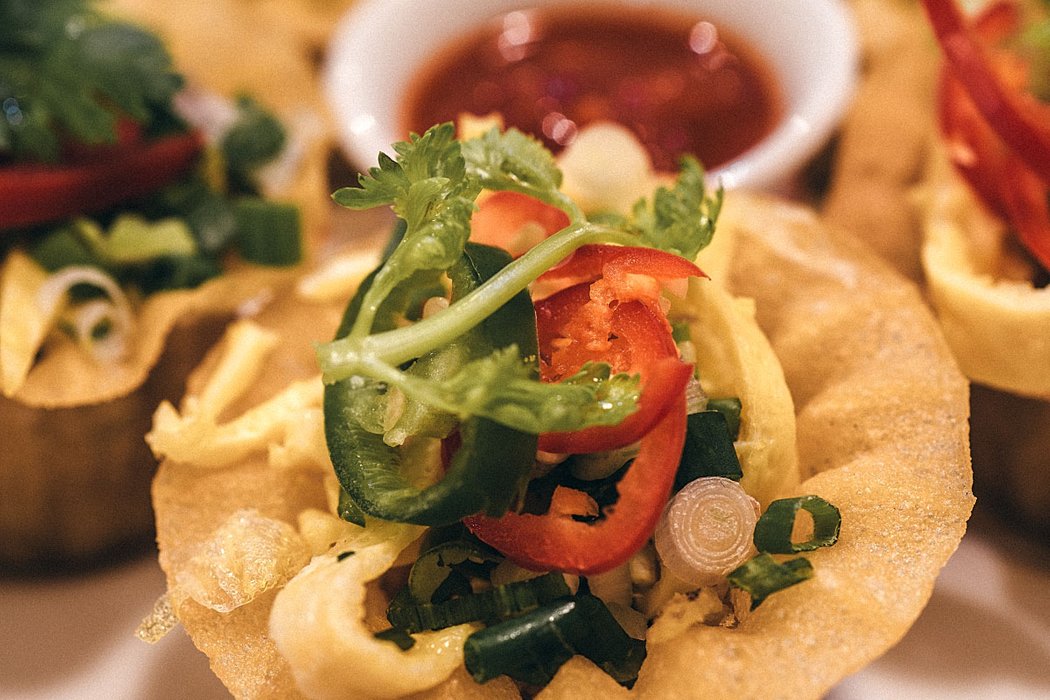 Pai Tee appetizers from close

For a side dish, we had Wild Coriander special dish. Rice cooked in four different ways. Sticky rice with turmeric, blue pea-flower rice, with rice and whole grain rice. Next to the rice was Sambal, the braised chili paste, delicious Nyonya pickles, very tasty Rendang (a spicy meat dish which originated from Indonesia), an egg, sliced cucumbers, and some pineapple. This dish was delicious. The only problem is presentation and portioning. There is just too much rice.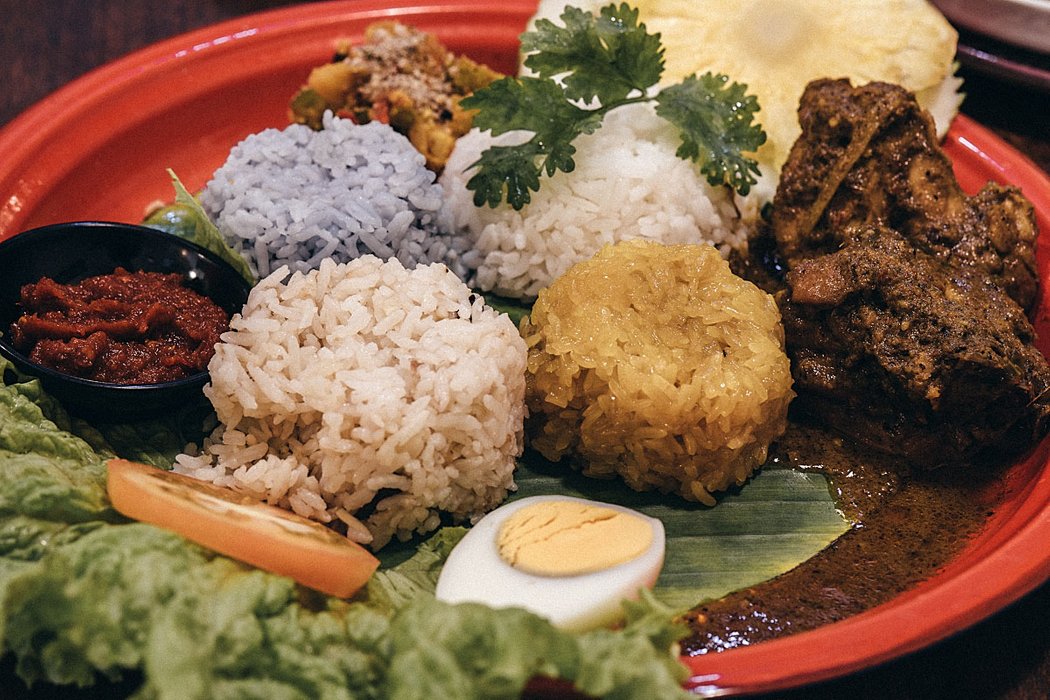 Variations of rice with Rendang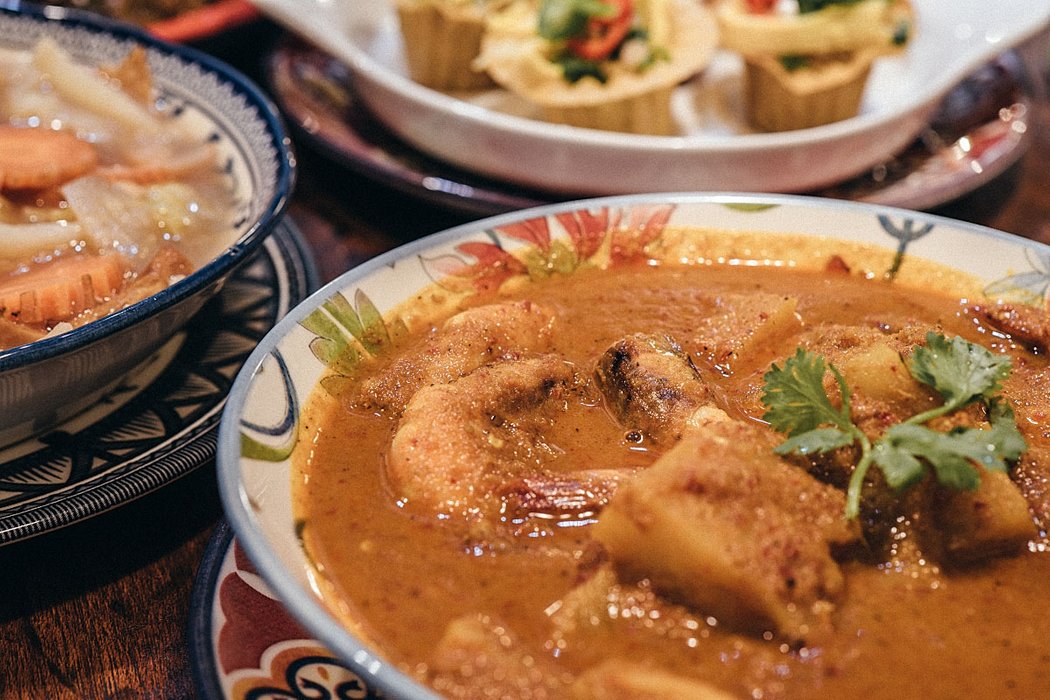 Prawns with pineapple were delicious! For Vivi a bit to much spicy, for me top notch!

The whole meal was about trying something new and, in that spirit, we chose our drinks. Ian's lemongrass, lime, and ginger crushed my sour Plum Calamansi. My first thought when I tried it was that this is a dessert. Salty but fruity taste of a plum was well present. Maybe the cream was responsible for something that felt to me like I had some cookies in my drink. Definitely interesting, but not so great with a meal. However, I was amused by peculiar tastes that made no sense to me.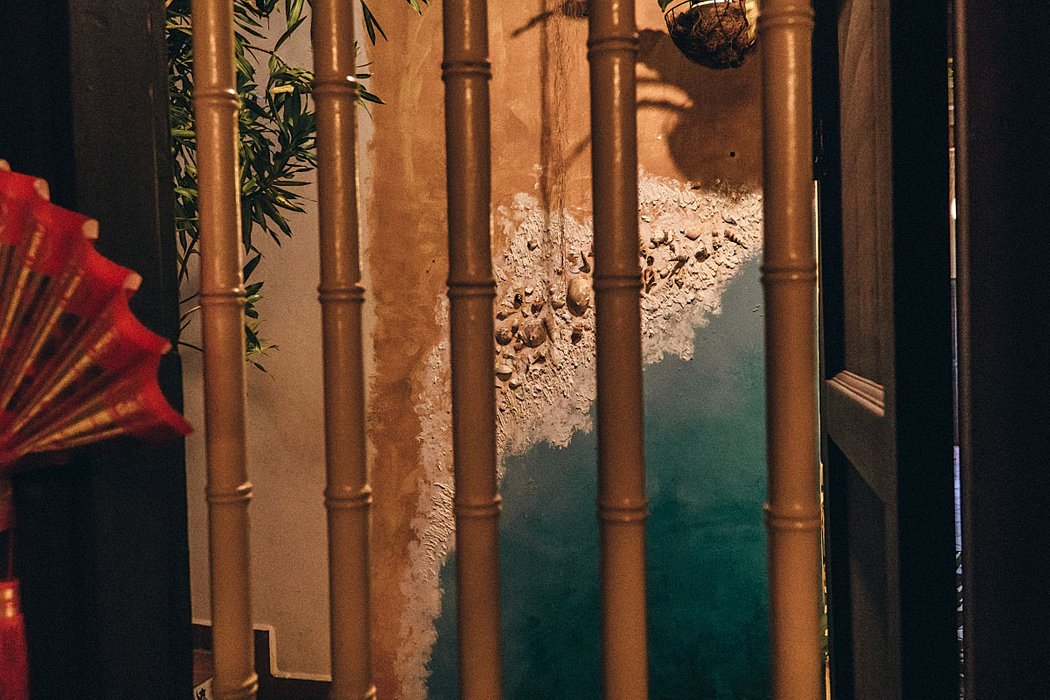 Some playing with camera in Wild Coriander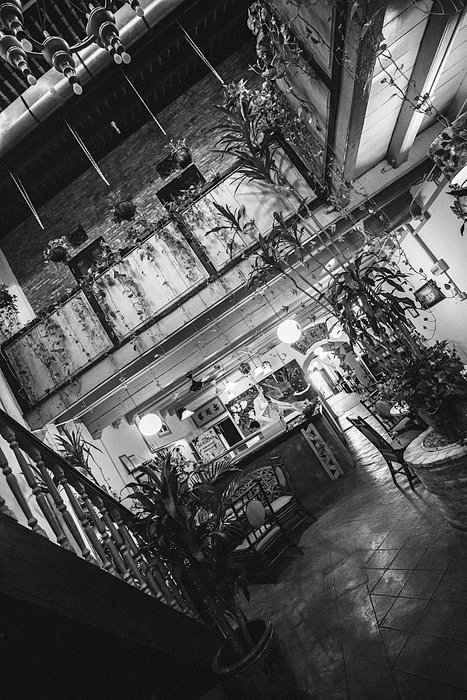 Tilt in Black and White ;)

The dessert had to be light and the coconut ice cream with Gula Melaka was the perfect solution. The creamy ice cream made from young coconut had a gentle taste and when you add their house syrup Gula Melaka to the ice cream it rounds the tenderness with a smoky aroma and caramel flavor. A bit of salty flavor was just a glaze on the cake for this perfect dessert. This was such a delicious ice cream that we decided to have another one. Talking about a light dessert, ha-ha-ha. This one had a local pancake – Kuih Ketayap next to it. This pandan pancake had a tender dough that was made with rice flour. It was filled with slightly crunchy roasted coconut.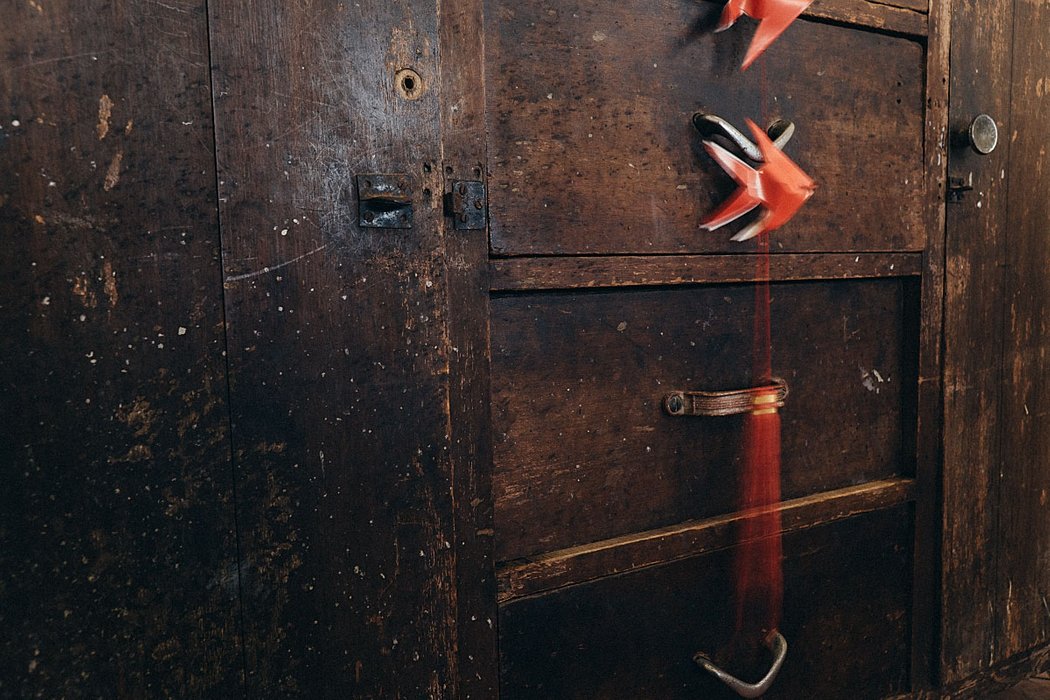 Long exposure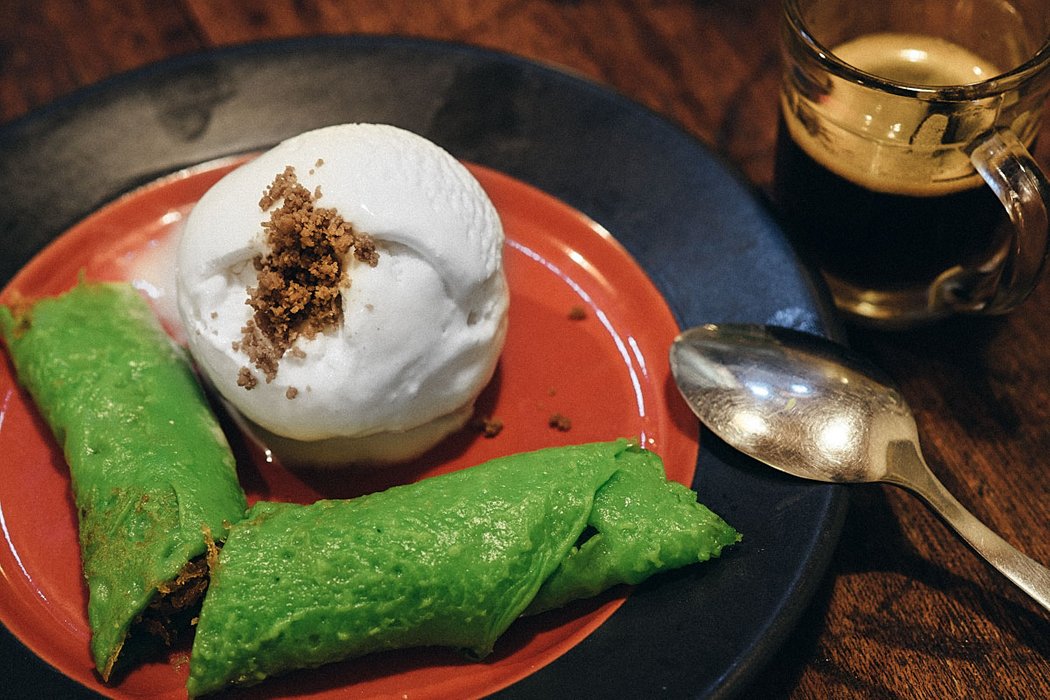 Coconut ice cream with pandan pancake is one of the best Asian desserts we ever had!

There is no need to say that we came back for some more ice cream in the days that followed. We have a sweet tooth and a walk to reach the restaurant is my favorite one. Mainly because of the calmer area around the river without the crowd of nervous tourists competing for the best selfie spot. So, when you feel tired of the noise of the Jonker walk you can take a break next to the river. Wild Coriander is distant enough that you can have an ice cream with no one coming across to witness that.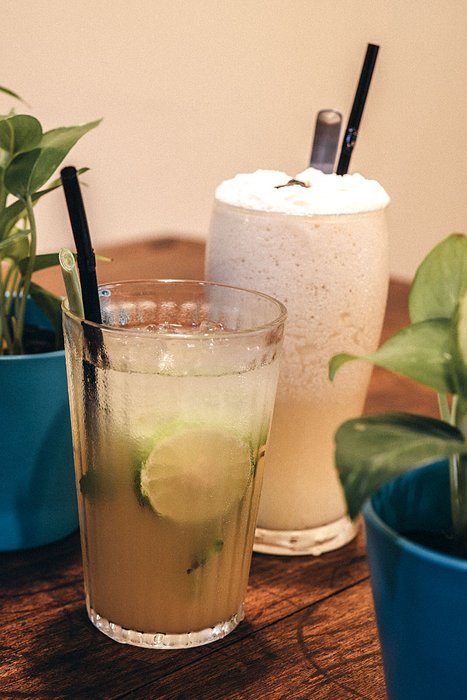 Our drinks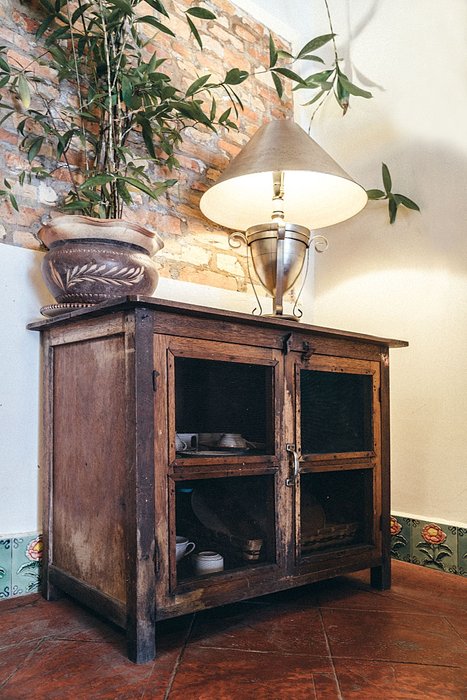 Old cabinet is great for local like this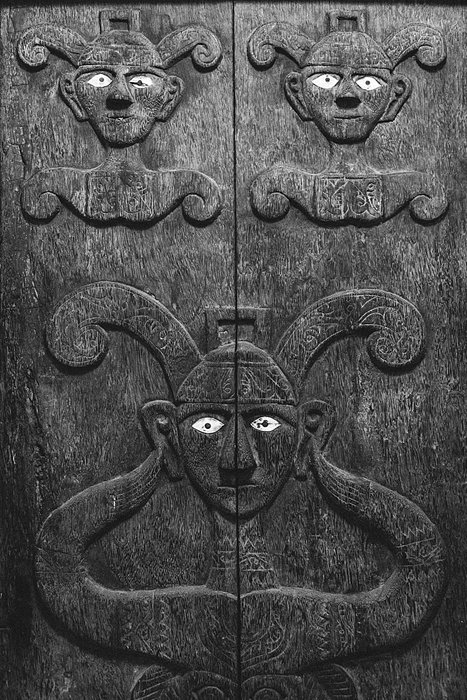 We were like this after our lunch :)

Thank you for reading and your upvote. please be my guest and check our last 5 blog posts. TRAVEL EAT REPEAT

GULA MELAKA – SUGAR ON WHOLE DIFFERENT LEVEL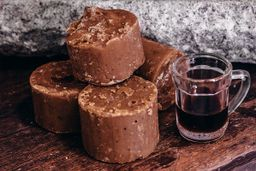 THE BEST DESERTS IN MELAKA: ITALY BAKERY - Longer post with a lot of photos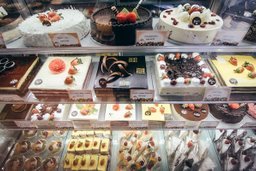 MELAKA, NOT MY FAVORITE CITY AT ALL -Vivi's view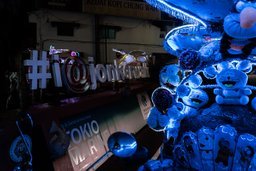 MELAKA IS A CITY WITH FULL OF POTENTIAL