Real Life Captured # :Ho Chi Minh, Vietnam! Part One (Nine Photos)
Hey there friends and followers! In this "Real Life Captured Series" I do my best to bring you exactly that; the real life captured from destinations all around the world! After sixteen years of travel experience my favorite thing to do is walk around! That's right, I simply like to go to foreign countries and walk around. I observe (and now photograph) the people, food, culture, way of everyday life and bring it to you in this "Real Life Captured Series".
This time I find myself in the densely populated city of Ho Chi Minh, Vietnam. This City is home to about 9 million citizens and over one million motor bikes! What I love about my blog is that I bring it to you raw! The good, the bad, and the ugly! I tell it to you straight from my personal experience, for better and for worse and through the eyes of someone who has been all over the world.
What I'm about to tell you now is that this city needs a subway system! I mean desperately. I've never seen traffic so horrendous and so dangerous in my life! Since there is no good public transportation system you will see photos depicting an overflow of motor bikes. There are so many motorbikes on the road that even walking on the sidewalks you are not safe as the bikes often take to the sidewalks as well!
I would love to tell you about how beautiful the city is, how nice the river is going through the city, how great the food is, how nice the people are; but I would be totally fake, phony, and false. Ho Chi Minh is mind boggling stressful place to spend some time. It's incredibly noisy and the traffic is horrendous! Just crossing the street in many parts of the city is enough to give a foreigner an adrenaline rush and and have you suddenly saying a prayer.
Ho Chi Minh is far more seedy than lets say, ummmm, Bongkok. Crime, petty theft, tourist scams are all things to be on the look out for. If you have a motor bike, you best lock it up and bring it inside a building at night as you may get it stolen. Bui Vien is the the equivalent of Koh San Road in Bangkok, the "backpacker area". It's far more seedy, full of prostitution, crime, and shady characters looking for an unsuspecting traveler to take advantage of.
We were there one late afternoon and everything seemed fine. But as soon as day turned to night, we got the hell out of the there as we saw the night shift suddenly come out of the dark ally's onto the streets. Gangster looking characters were eyeing my girlfriend and I immediately and some started following us; but we were able to lose them and get into a safer neighborhood quite quickly.
I hate to be so negative on Ho Chi Minh, but frankly not everywhere in the world is a bowl of Cherries. We did have some good experiences in the little Tokyo area, that was a fun and interesting part of town, even though 75% of the businesses there were professional brothels each one with about a couple dozen prostitutes. We got to see them line up in front of some old Chinese guy for him to choose from. However we went there for the great and affordable Japanese food.
Vietnamese food is Pho, basically beef noodle soup. I like it, it's good. But after that, Vietnamese food gets a bit cheap and weird in my opinion. It's like "oh look they're grilling food over there, is a pork chop? Is it a chicken stick? some ribs?" Nope not once! Chicken's feet, gizzards, intestines, or some weird processed meat that makes an American hot dog look like filet mignon.
After coming from Thailand "The Land of Smiles" Vietnam is like the wild west of South East Asia. Many stares, some friendly, some not so friendly, some rude, some nice, one time we were hand signaled to go away after just approaching one restaurant. The place where we felt most welcome and comfortable, sad to say was at one of the big western style shopping malls. They have great buffet restaurants in most of these big western malls around the country. I certainly have had my best meals there.
Again to make the comparison to Bangkok another mega city in this part of the world; I love Bangkok, fun, exciting, friendly, safe, and delicious. Ho Chi Minh was basically stressful, unwelcoming in many places, not safe, culinarily awkward, and simply put, one hell of a travel experience. Even though there was a lot of things that we did not like about Ho Chi Minh, overall I will admit that yes, we had a good time! That's because I'm a traveler first and tourist second and this was not a vacation.
Travel is all about the good, the bad, the ugly, and just experiencing things for how they are. If you stick to the most touristy things in the city and the big western style food courts you will have a better experience. But I travel to see much more than that. I go deeper, I pull back the curtain and see what's lurking behind, that is what keeps me going after sixteen years of travel. Now come along and lets have a closer look at Ho Chi Minh, Vietnam!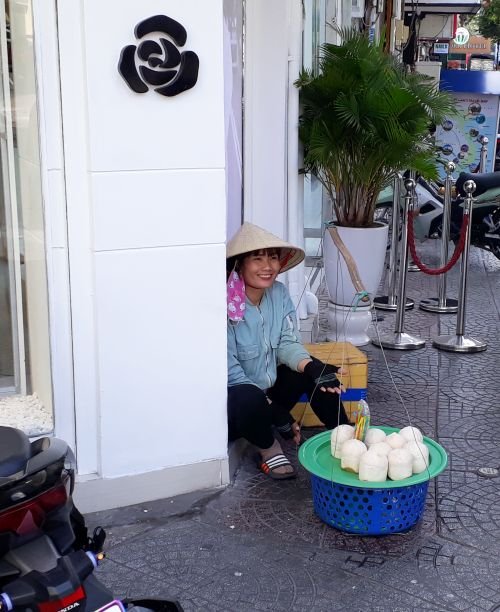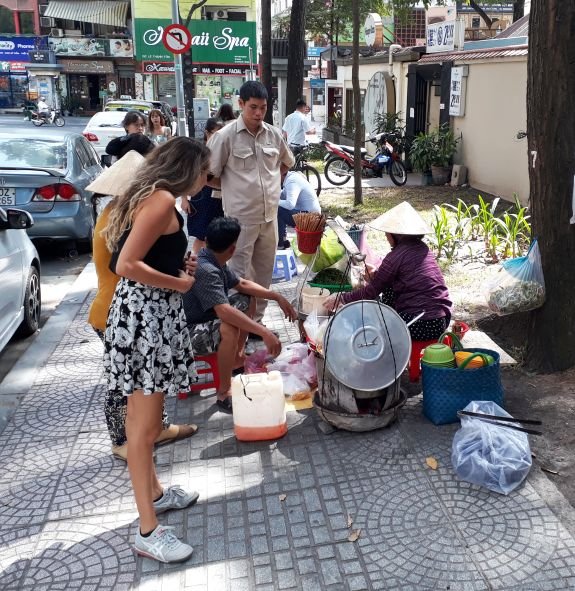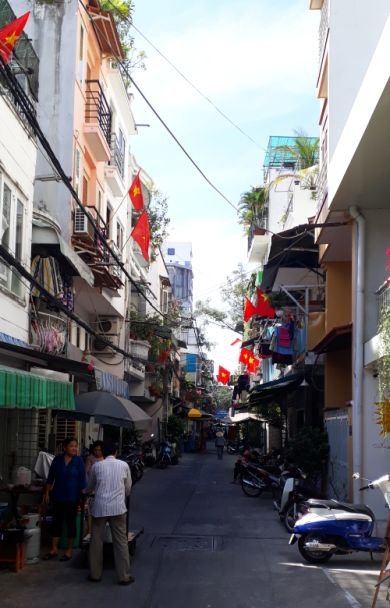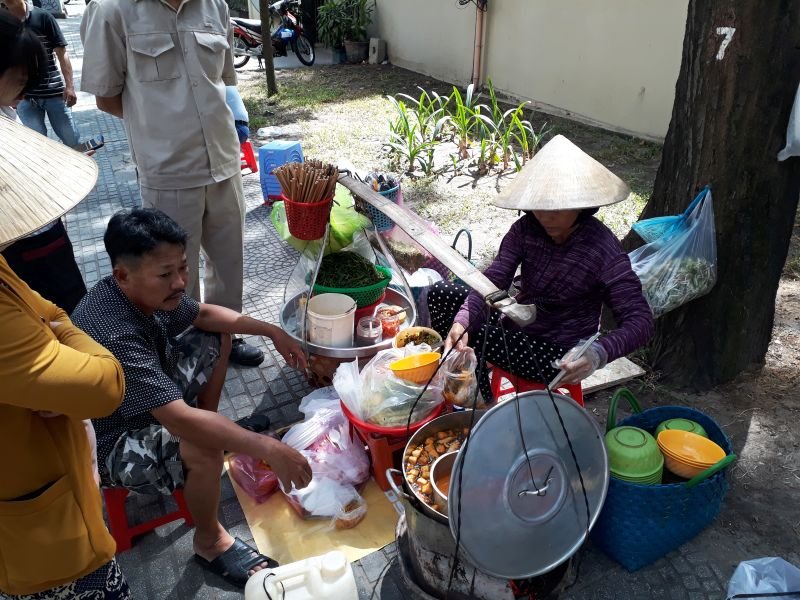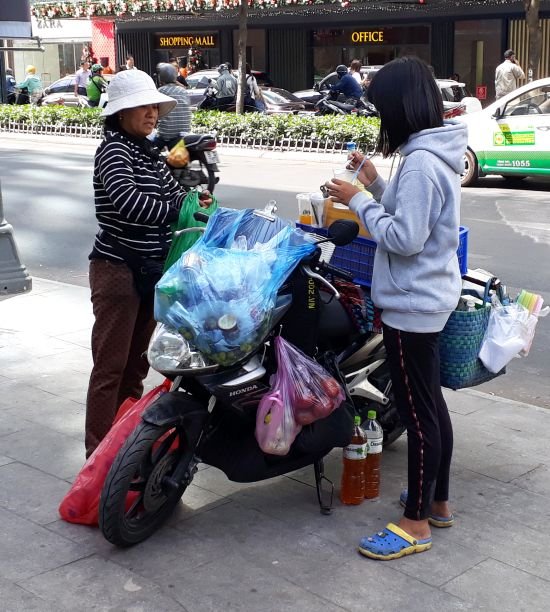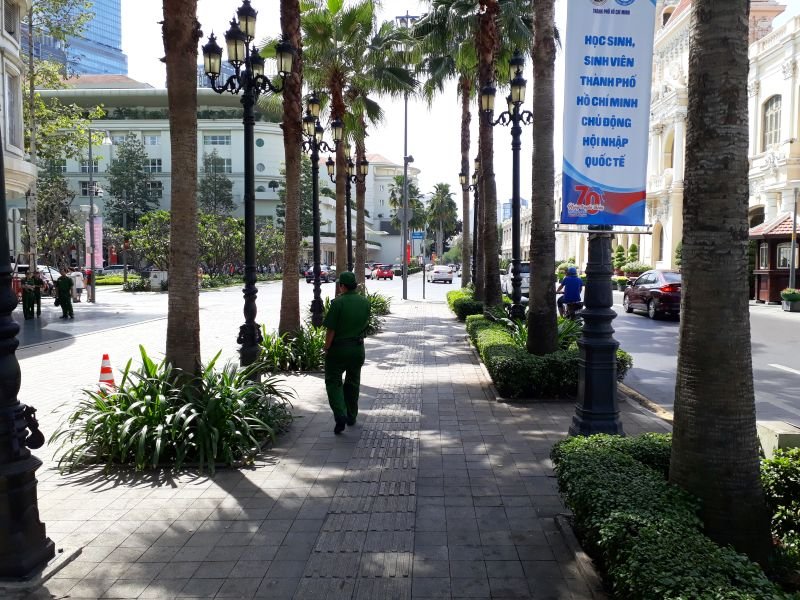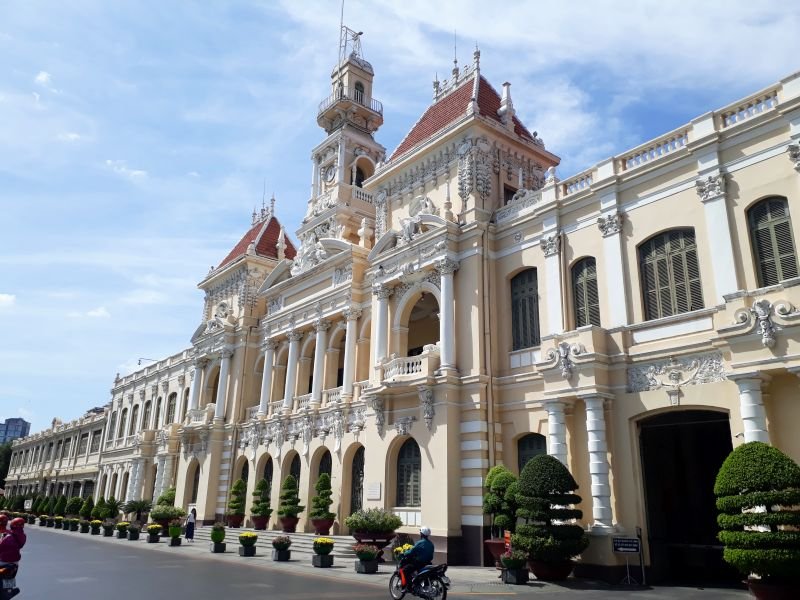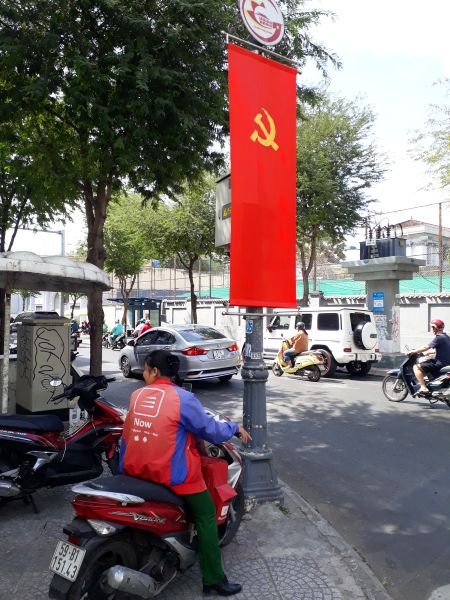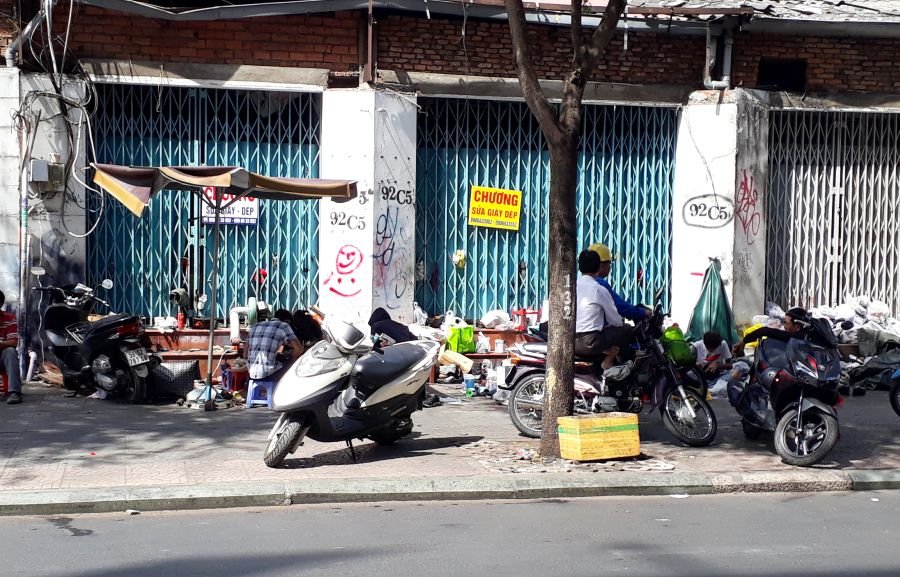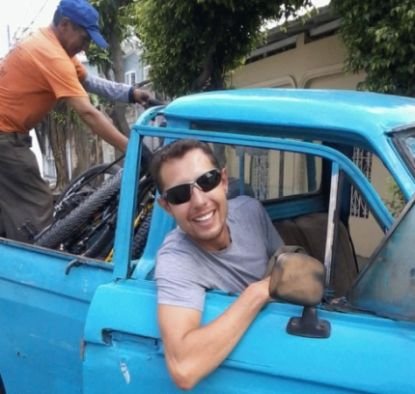 With over 16 years of travel experience I answer travel and international lifestyle questions. Leave a question in the comments and I may make a Steemit post just for you!
This blog would not be possible without the support of.....
@ ...lukestokes themarkymark dtube holm travelfeed steemitworldmap magicmonk backscratcher newhope tombstone ripperone mangos ausbitbank alexis555 redes slowalker sandra flipstar gooddream xeldel enlil enki teamsteem nomadicsoul joythewanderer tombstone eturnerx jpphotography backscrathcer gtg gavvet qurator yankee-statman mammasita sultan-aceh luzcypher phortun ivansnz karenmckersie world5list chefsteve offoodandart hedge-x intrepidsurfer gillianpearce makeithappen justyy jedau doitvoluntarily theywillkillyou heyitshaas fitinfun bxlphabet lizanomadsoul
THANK YOU

I support these people for witness and you can too!
themarkymark lukestokes.mhth qurator pfunk jutsyy mahdiyari gtg timcliff roelandp good-karma blocktrades therealwolf ocd-witness ausbitbank aggroed kevinwong pharesim
------------------------------------------------------------------------------------------------
Photo Credit: World Travel Pro!
FREE $40 of Airbnb Credit to New Users!

Check Out My Free E-Book Published on Steemit!
How to Live Travel Pro! An In-depth Guide on How to Budget Travel Around the World.