Hey there my Steemit friends! I just happened to stumble upon this interesting museum while wandering the streets of Cusco Peru! Ilicia, a guide there began conversing with me in Spanish. She was a great guide explaining all about the different exhibits and history of the Inca and Quichwa civilizations.
She told me how the museum has only been open for two months and is struggling to gain popularity. I explained how I'm Steemit's "World Travel Pro" I offered to do a promotional video for her and she couldn't have been happier. The museum is supported by the museum store and it is community owned, meaning profits go to help the community.
Please forgive the amateur quality. Looks like I need to remember to clean the camera lens more often. I'm still working my way up the ladder of professionalism as this is still a very new practice for me. However in this video the Travel Pro plays tour guide, cameraman, historian, and translator in this fun video of the Quichwa Museum in Cusco Peru!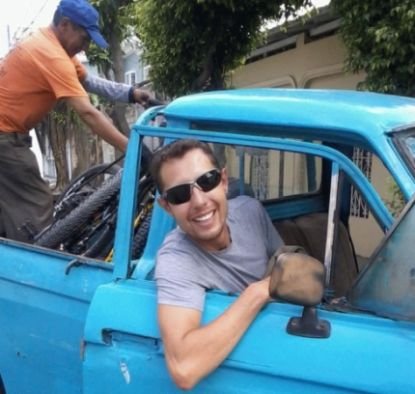 With over 11 years of travel experience I answer travel and international lifestyle questions. Leave a question in the comments and I may make a Steemit post just for you!
This blog would not be possible without the support of.....
@lukestokes
@sndbox
@gringalicious
@eturnerx
@natureofbeing
@slowwalker
@newhope
@ripperone
@mangos
@ausbitbank
@alexis555
@redes
@gavvet
@flipstar
@magicmonk
@darthnava
@doitvoluntarily
@broncnutz
@joythewanderer
@onealfa
@theywillkillyou
@heyitshaas
@czechglobalhosts
@kommienezuspadt
@margaretwise
@gregbit
@hansikhouse
@voronoi
@janusface
@twinner
@fitinfun
@bxlphabet
@suerisue
@qurator
@yankee-statman
@luzcypher
@phortun
@karenmckersie
@world5list
@chefsteve
@offoodandart
@k4r1nn
@liflorence
@cecicastor
@intrepidsurfer
@oldtimer
@makeithappen
@schmidthappens
@lavater
@xsasj
@extremeromance
@jedau
THANK YOU

Video Credit: World Travel Pro!