Hey there my Steemit friends! This was probably one of the best meals I had in Lima Peru. Maybe it's a toss up between this place and the Griminesa's Anticucharia Beef Heart Grill! Both places I found from this excellent website www.eater.com.
What is so special about this place is that it's owned and run by the son of a famous Japanese Chef. The food here is of incredible quality and the locals know all about it. The layout of this place you just have to see in the video. I had to wait about 15 minutes to get a seat at the counter that surrounds the kitchen.
Everyone at the restaurant gets a front row seat to the chef doing his thing. With huge flames blasting out of his wok about every 5 minutes as he makes round after round of seafood fried rice.
This fried rice is exceptional, but the other two things he makes are equally as good if not better! The little fried pieces of white fish put KFC's popcorn chicken to shame. He also serves a great mixed seafood civiche; which is raw fish cooked in the acid of lime juice along with other delicate herbs and spices.
What I ordered was the lunch set. It was filling, delicious, of superb quality, and only cost five USD! It totally gets two Travel Pro Thumbs Up! Now come along and let's eat at Al Toke Pez in Lima Peru!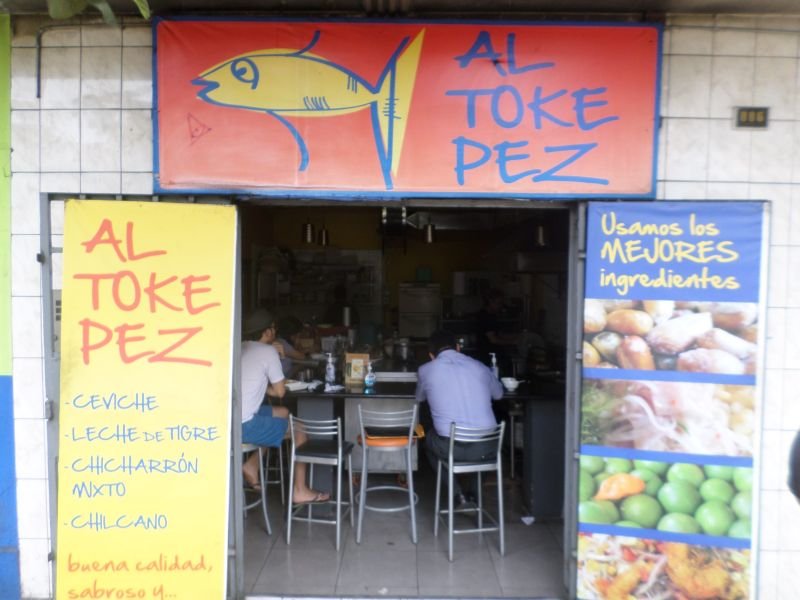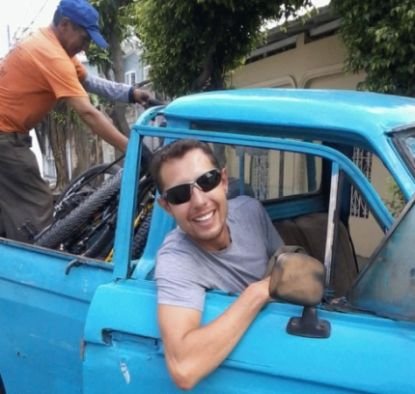 With over 11 years of travel experience I answer travel and international lifestyle questions. Leave a question in the comments and I may make a Steemit post just for you!
This blog would not be possible without the support of.....
@lukestokes
@sndbox
@gringalicious
@eturnerx
@slowwalker
@gavvet
@natureofbeing
@flipstar
@magicmonk
@darthnava
@doitvoluntarily
@broncnutz
@joythewanderer
@onealfa
@theywillkillyou
@heyitshaas
@czechglobalhosts
@rigoronib
@margaretwise
@gregbit
@hansikhouse
@voronoi
@janusface
@twinner
@fitinfun
@suerisue
@qurator
@yankee-statman
@luzcypher
@phortun
@karenmckersie
@world5list
@chefsteve
@offoodandart
@k4r1nn
@liflorence
@cecicastor
@intrepidsurfer
@oldtimer
@makeithappen
@schmidthappens
@lavater
@kommienezuspadt
THANK YOU

Photo Credit: World Travel Pro!