Hey there friends and followers! In this very special series I highlight some of the food I've been eating during my now almost four month stay in Thailand! Why have I been here so long? Well, it's one of my favorite countries in the world! I can live an incredibly high quality of life here for very little money; and so much of that has to do with the awesome, flavorful, affordable, and healthy food they serve.
During the four months in Thailand I spent time in Bangkok, Chiang Mai, Pai, Koh Phagnan, and Krabi. Just about all the dishes you see here cost between one dollar and three. Many were featured in my daily "Travel Pro Price is Right" game posts which you can see in my blog. Whoever guesses the price closest wins one steem!
If you have never been to Thailand this post is for you. If you've only been to Thai restaurants in your home country this post is for you. And if you just a foodie like myself then this post is for you! We are going to see an incredible collage of what I consider some the best food in the world for the price. Now let's have a look at what I ate during my time in "The Land of Smiles", Thailand!
Stir Fried Red Curry from Pen's Kitchen in Pai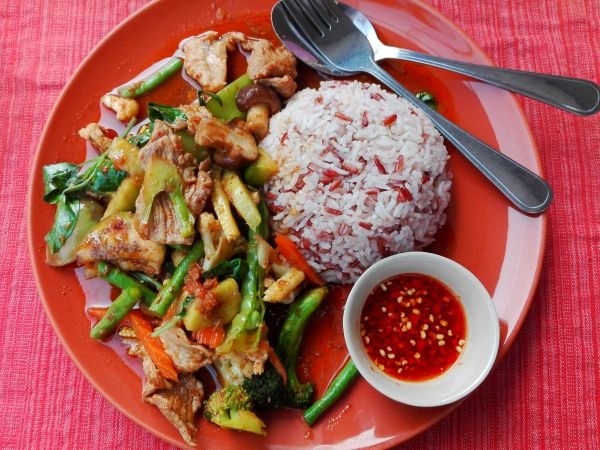 Spicy Ground Pork Salad from Pen's Kitchen in Pai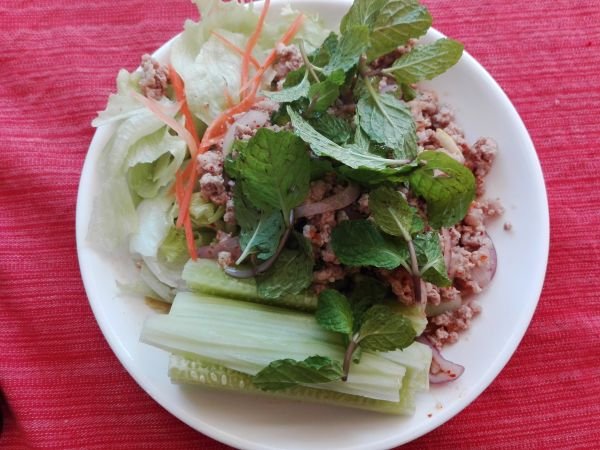 Stir Fried Green Curry from Pen's Kitchen in Pai
!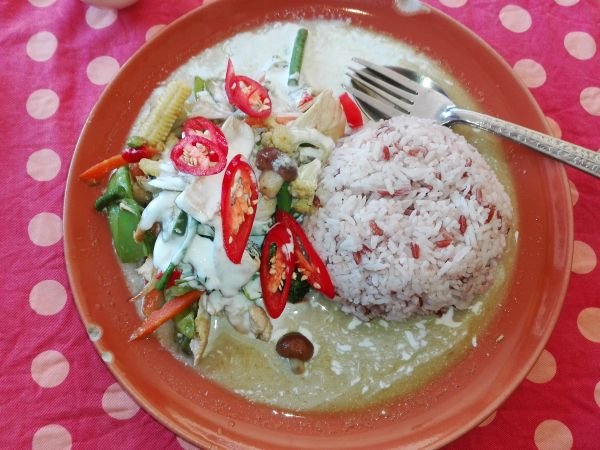 Stir Fried Ground Pork and Marinated Egg with Fried Holly Basil from Pens Kitchen in Pai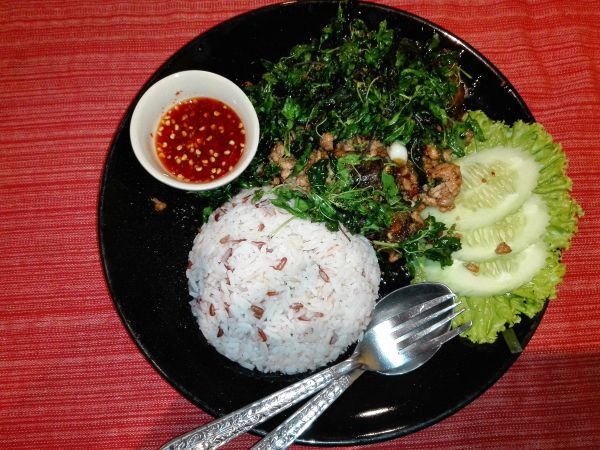 Stir Fried Morning Glory in Pai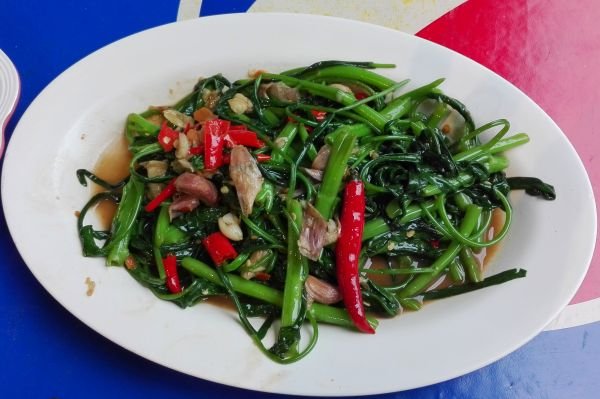 Stir Fried Vegetables from Pen's Kitchen in Pai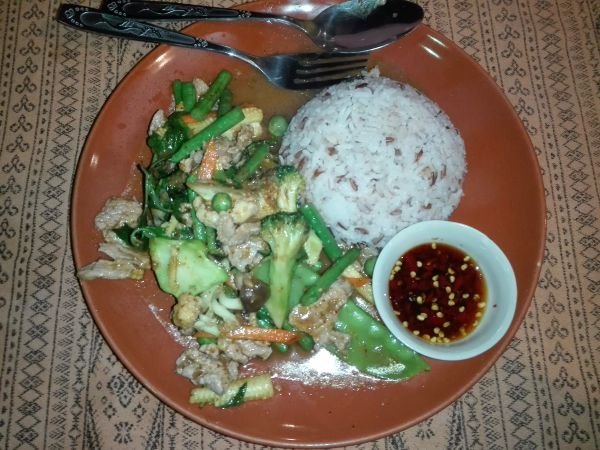 Stir Fried Yellow Noodles in Pai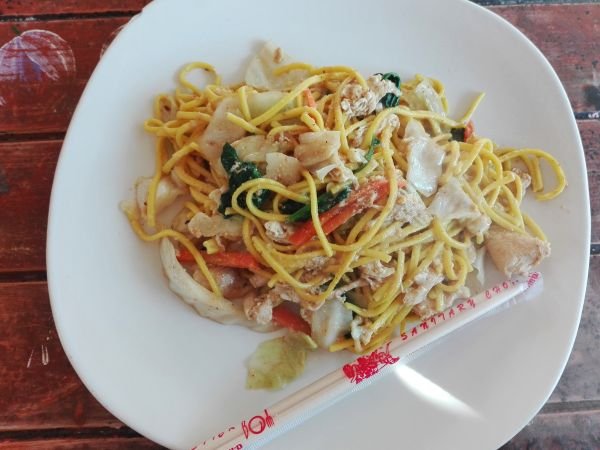 Street Food Mix Up in Pai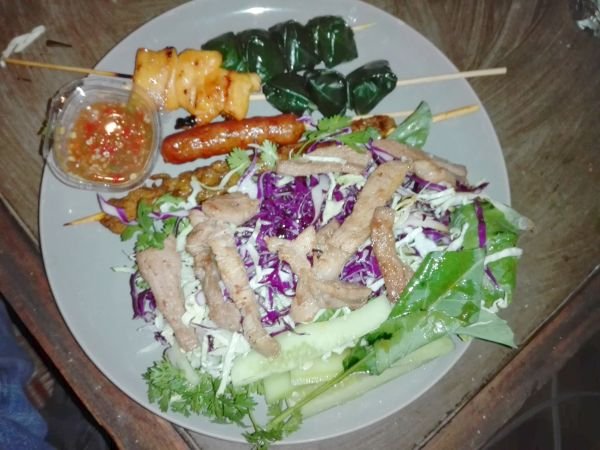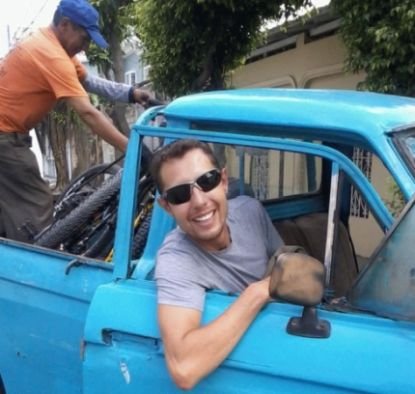 With over 12 years of travel experience I answer travel and international lifestyle questions. Leave a question in the comments and I may make a Steemit post just for you!
This blog would not be possible without the support of.....
dtube lukestokes sndbox slowwalker kommienezuspadt magicmonk eturnerx natureofbeing janusface broncnutz pfunk gtg gavvet qurator yankee-statman luzcypher phortun monika-homa holm ivansnz karenmckersie travelfeed steemitworldmap world5list chefsteve offoodandart hedge-x k4r1nn intrepidsurfer oldtimer sndbox-alpha gillianpearce makeithappen schmidthappens justyy newhope tombstone ripperone mangos ausbitbank alexis555 redes flipstar jedau darthnava doitvoluntarily joythewanderer theywillkillyou heyitshaas margaretwise gregbit fitinfun bxlphabet lizanomadsoul
THANK YOU

I support these people for witness and you can too!
lukestokes.mhth qurator pfunk jutsyy mahdiyari gtg timcliff roelandp good-karma blocktrades ausbitbank aggroed kevinwong teamsteem pharesim
------------------------------------------------------------------------------------------------
Photo Credit: World Travel Pro!
New to Steemit? Join now with this link! https://account.steem.ninja?ref=world-travel-pro
d3scr
Check Out My Free E-Book Published on Steemit!
How to Live Travel Pro! An In-depth Guide on How to Budget Travel Around the World.