Hey there my Steemit Friends! In this Travel Pro Video Series we focus on specific places of interest for a given location. This may come in the form of parks, museums, beaches, cathedrals, and much more. Always an interesting series and always informative! Now come along with the Travel Pro and let's have a look around!
What cool museum, what a strange museum! The Water Palace is basically a palace built in the 1800s and was later used to clean and deliver the water to the residents of Buenos Aires until the 1970s. Now it is the office where the residents pay their water bill! On the second floor is the museum. That is where I headed to.
I was the only one in the museum. It made for somewhat of an eerie experience wandering around this place alone in total silence. I found it a bit strange to say the least. The history of toilets! Water Filtration! Pipes! And more! Now let's have a look around this place!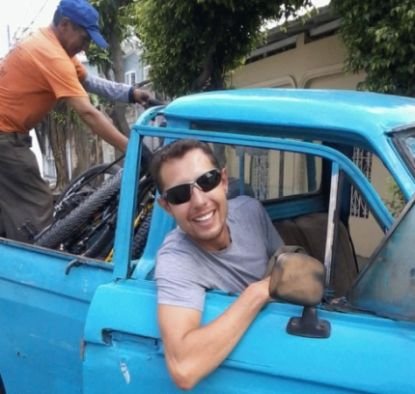 With over 11 years of travel experience I answer travel and international lifestyle questions. Leave a question in the comments and I may make a Steemit post just for you!
This blog would not be possible without the support of.....
@lukestokes
@sndbox
@gringalicious
@eturnerx
@natureofbeing
@slowwalker
@newhope
@ripperone
@mangos
@ausbitbank
@alexis555
@redes
@gavvet
@flipstar
@magicmonk
@darthnava
@doitvoluntarily
@broncnutz
@joythewanderer
@onealfa
@theywillkillyou
@heyitshaas
@czechglobalhosts
@kommienezuspadt
@margaretwise
@gregbit
@hansikhouse
@voronoi
@janusface
@twinner
@fitinfun
@bxlphabet
@suerisue
@qurator
@yankee-statman
@luzcypher
@phortun
@monika-homa
@karenmckersie
@travelfeed
@qurator
@steemitworldmap
@world5list
@chefsteve
@offoodandart
@k4r1nn
@liflorence
@cecicastor
@intrepidsurfer
@oldtimer
@makeithappen
@schmidthappens
@xsasj
@extremeromance
@jedau
THANK YOU

Video/Photo Credit: World Travel Pro!