Hey there my Steemit friends! In this Travel Pro Places of Interest Series we focus on specific places of interest for a given location. This may come in the form of parks, museums, beaches, cathedrals, and much more. Always an interesting series and always informative!
As a world traveler for well over a decade I've visited a lot of religious places. I've seen Buddhist temples all over Asia, Muslim Mosques in Turkey and Malaysia, Gothic Cathedrals in South America, Jewish Synagogues in Eastern Europe; and one thing they all have in common is a feeling of peace and they are taken care of with pride. Here in Odessa I got a chance to visit the Spaso-Preobrazhensky Orthodox Cathedral and it was no different.
From the outside it didn't seem that special, but once going inside it was immaculate in every way except for the minor construction going on. I happened to be there on a Monday afternoon and there were no lack of people coming to worship Christ. The highlight was the incredible paintings near and behind the pulpit. It was stunning, from the ground all the way up incorporating the ceiling.
Women had their heads covered and everyone was very quiet and respectful. I took my time to have a good look around as there was so much detail and so much to see. It seemed like every square inch was shined, polished, and the entire place was covered with incredible religious artwork and artifacts. Now come along and let's take a look together in this five part series of the Spaso-Preobrazhensky Cathedral in Odessa Ukraine!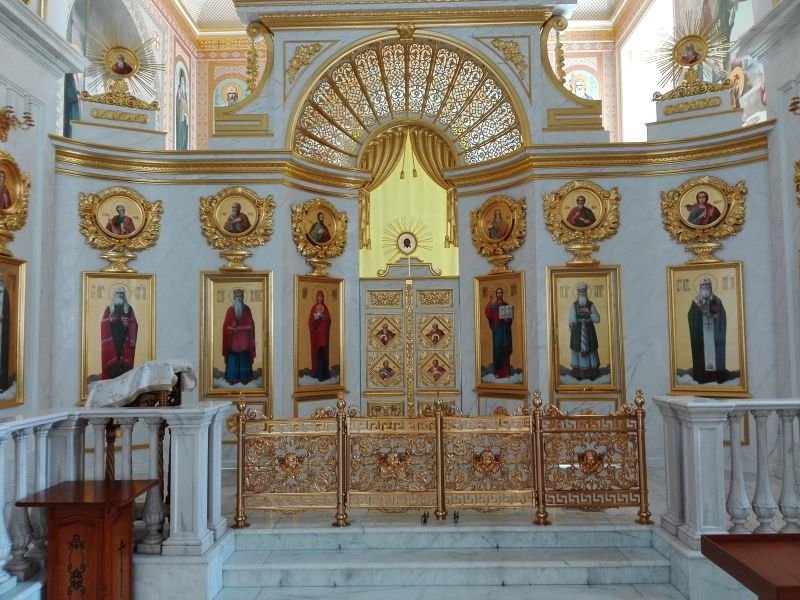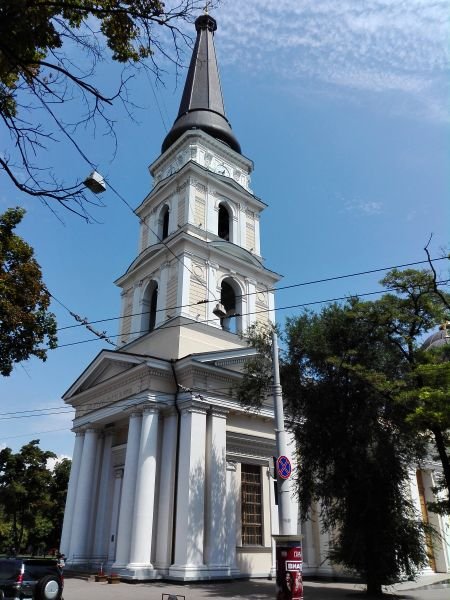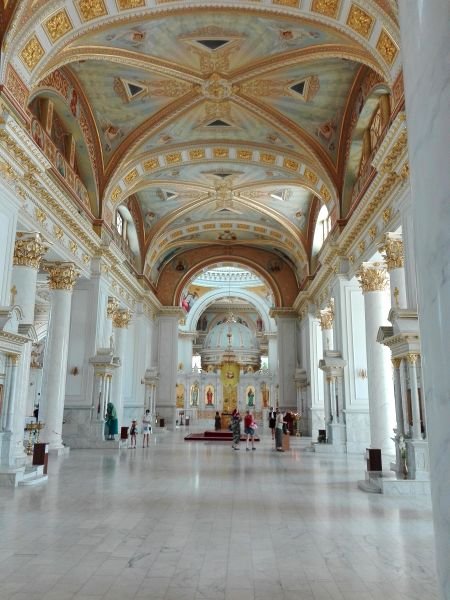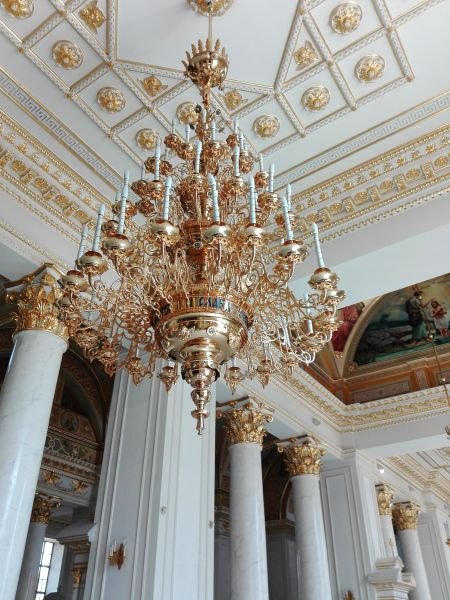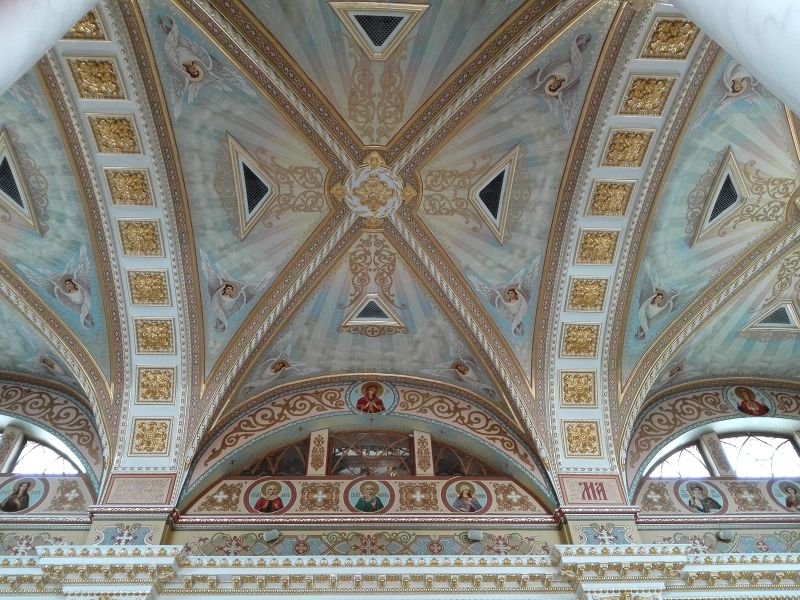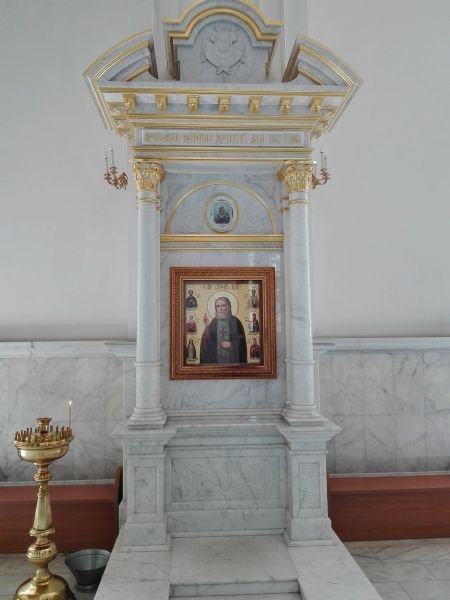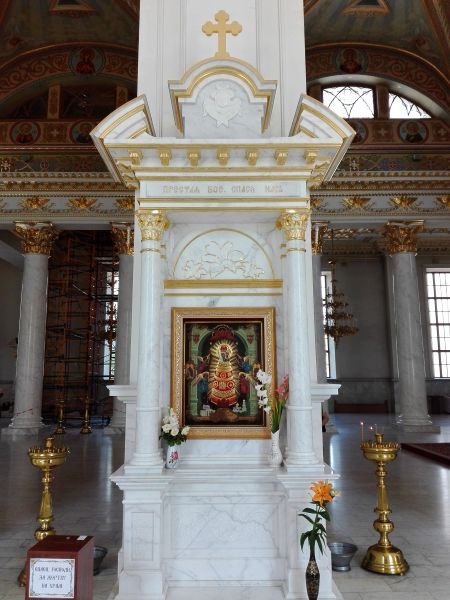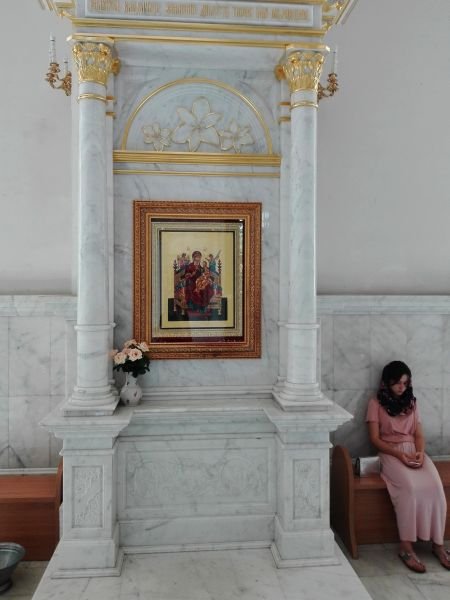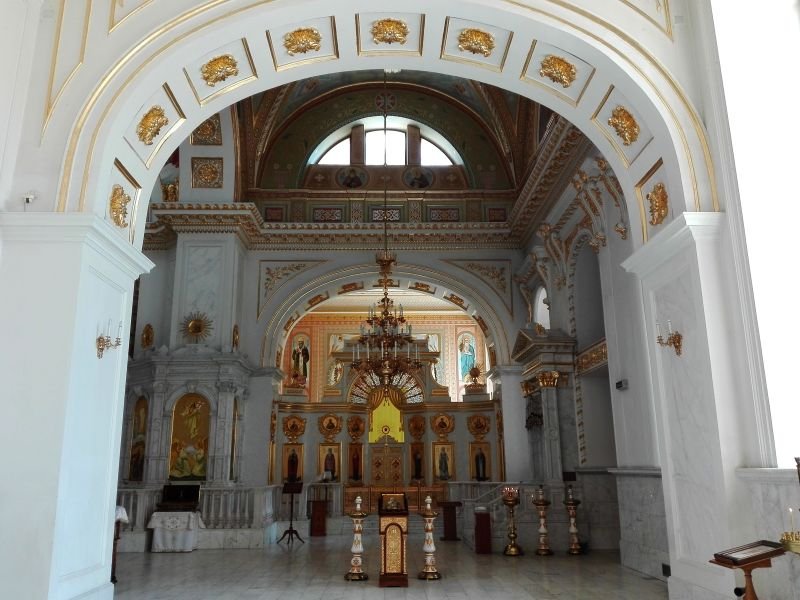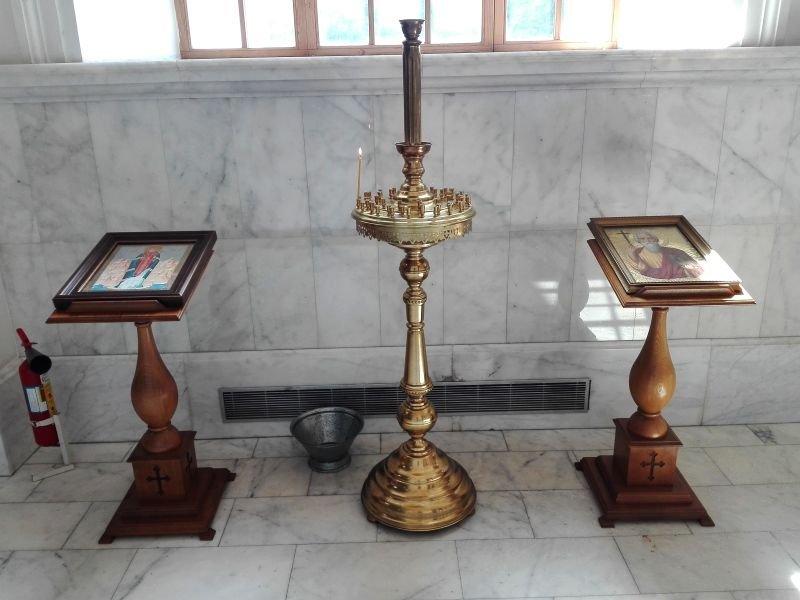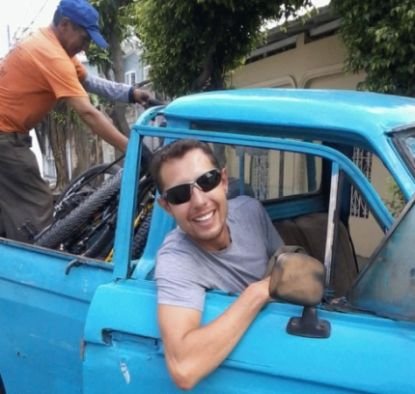 With over 12 years of travel experience I answer travel and international lifestyle questions. Leave a question in the comments and I may make a Steemit post just for you!
This blog would not be possible without the support of.....
@lukestokes
@sndbox
@slowwalker
@kommienezuspadt
@magicmonk
@eturnerx
@natureofbeing
@janusface
@broncnutz
@pfunk
@gtg
@gavvet
@qurator
@yankee-statman
@luzcypher
@phortun
@monika-homa
@holm
@ivansnz
@karenmckersie
@travelfeed
@steemitworldmap
@world5list
@chefsteve
@offoodandart
@holm
@hedge-x
@k4r1nn
@gringalicious
@cecicastor
@intrepidsurfer
@oldtimer
@sndbox-alpha
@gillianpearce
@makeithappen
@schmidthappens
@justyy
@newhope
@tombstone
@kevinwong
@ripperone
@mangos
@ausbitbank
@alexis555
@redes
@flipstar
@jedau
@darthnava
@doitvoluntarily
@joythewanderer
@onealfa
@theywillkillyou
@heyitshaas
@margaretwise
@gregbit
@fitinfun
@bxlphabet
@lizanomadsoul
THANK YOU

I support these people for witness and you can too!
@lukestokes.mhth
@qurator
@pfunk
@fulltimegeek
@jutsyy
@mahdiyari
@gtg
@timcliff
@roelandp
@good-karma
@blocktrades
@ausbitbank
@aggroed
@kevinwong
@teamsteem
@pharesim
------------------------------------------------------------------------------------------------
Video/Photo Credit: World Travel Pro!
Check Out My Free E-Book Published on Steemit!
How to Live Travel Pro! An In-depth Guide on How to Budget Travel Around the World.