Cusco Peru
Travel Pro Paradise Rating: 6.9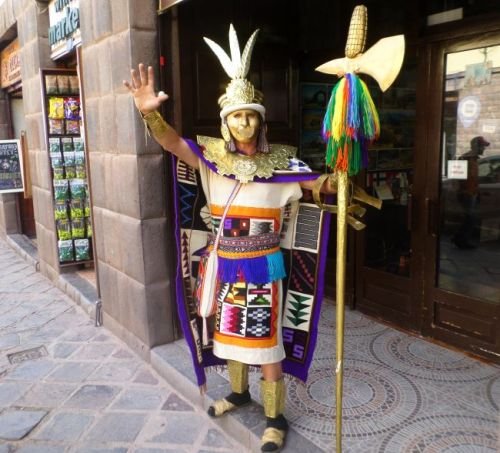 Cusco, the gateway to Machu Picchu is a city in the sky at an elevation of over 11,000 ft (3,400m). It is one of the highest cities in the world with a population of over 350,000 inhabitants. Located way up in the Andes Mountains altitude sickness is an issue for many visitors.
The overriding theme of Cuscu is the climate, completely dictated by the elevation. Once past this issue you find yourself in an incredible city filled with ancient architecture left behind by the Inca Empire. All throughout the city rich Inca, Quichwa, Peruvian Andean, and Spanish Conquistador culture can be found. Cusco is a cultural trip like non-other.
Affordability - 10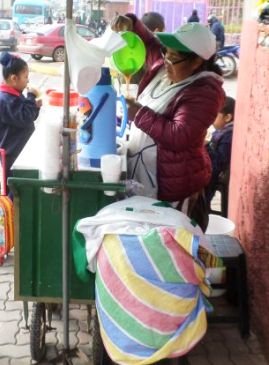 To get right to the point, Cusco is cheap. Peru in general is cheap; but if you want to spend your money, there are plenty of ways to part with it. Accommodation can be found for as little as ten dollars a night and five dollars for a hostel bed. Eating where the locals eat will keep you under budget. One can get by comfortably in this city for twenty dollars a day no problem.
That being said, if you have expensive taste you can stay at the Marriot for one hundred dollars a night and eat in the heart of the tourist area where the food will often be about four times the price compared to restaurants just a few blocks away. So if you are a savvy budget traveler, Cusco is extremely affordable.
Accommodation- 7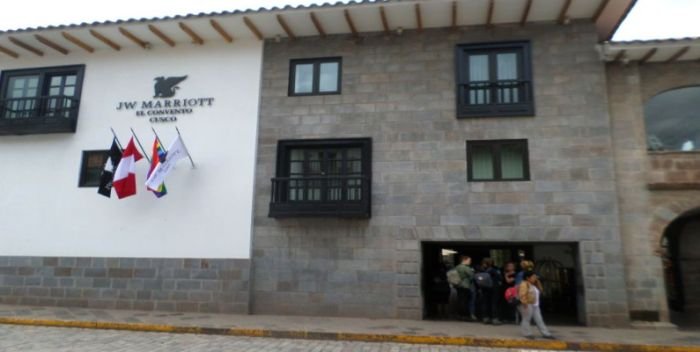 Cusco is one of the most touristed cities in this part of the world. This makes for fierce competition in just about every market including hotels. This gives you some decent bargaining power. To find the best deal I'd go to the historic part of town just outside the main square. Walk around the streets and go into several hotels and negotiate a deal for a week or however long your stay is for about 10 dollars a night. Booking ahead online will most likely lock you into a bad deal.
In early 2018 I was able to negotiate a big room in a decent place for about 11 dollars a night. The key to getting a good deal in this town is simply asking for one, otherwise expect to pay closer to about 15 to 20 dollars a night. Also keep in mind, this is third world Peru; most buildings do not have heat. Blankets and pajamas will be all you have to stay warm unless you pay top dollar and stay at the Hilton or a comparable location.
Food - 7
The food is good. If you are a meat eater try alpaca steak. It's like a cross between beef and pork and I really liked it. Peruvian food is world famous and for a reason. They take pride in the quality of their meals. Most places are clean and food illness is not something to be concerned about. Guinea Pig is also on the menu, however every foreigner I've met who's tried it says it's gamey, greasy, bony, and disgusting; hence I've never given it a try.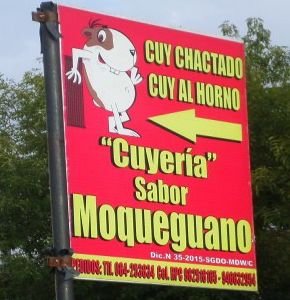 They use a large variety of potatoes, quinoa, beans and other ingredients found in this part of the world. They do pizza here also, however it's some of the worst I've ever had. A lot of hearty soups are on the menu. The street food is decent. Grilled meat including "anticuhos" or beef hearts are surprisingly good and inexpensive; less than a dollar.
One can enjoy nice sit down restaurants for as little as a couple dollars, you just have to go to where the locals are eating. This is just outside of the main tourist area. Touristy restaurants will never have locals, they simply will not pay three to five times as much for the same thing. So if you want to stay on budget avoid these places and eat where you see the locals eating. One should note the meals seem to be lacking spice and vegetables in this part of the country so Cusco only gets a seven out of ten rating; other parts of Peru I would rate higher.
Culture- 7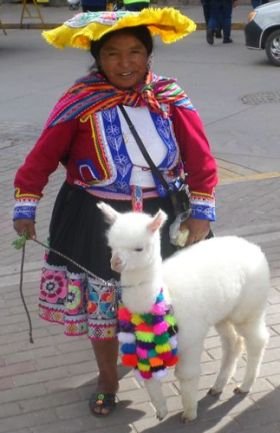 So badly would I love to give the culture here in Cusco a perfect ten but I simply cannot. Yes it's amazing with the history of the Inca all around. The incredible ancient architecture; walking through the old streets that the Inca literally built and other streets that the conquistadors rebuilt hundreds of years ago.
Yes you have friendly locals steeped in their traditions of raising llamas and alpacas. Incredible markets with amazing sights, sounds, and smells. Museums showcasing the amazing history and an overall feeling of having stepped back in-time.
But, but.....It's so damn touristy especially in the historic center that you can't even walk 10 feet without being aggressively pitched a tour, a massage, meal at a restaurant, shoes shined, and much more. At times it was almost unbearable and ruined the mood. I recall in about a 15 minute time frame being approached about 15 times to buy something it was borderline ridiculous. Even this woman in the photo I had to pay, she is not living her life like this walking around with the cute llama, she is working for that tourist dollar having her photo taken.
Safety- 8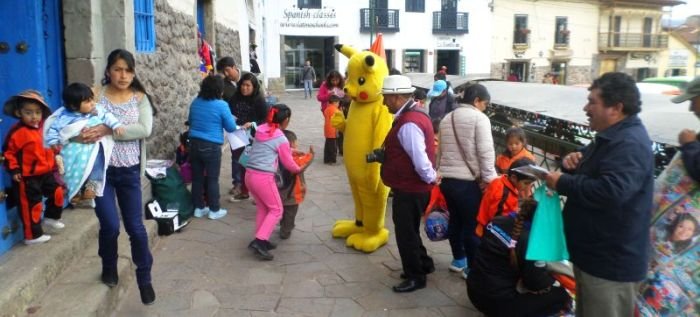 Cusco is generally a safe city, especially for Peru and Latin America. The gang culture is where the problems arise and that is mostly left in the capital city of Lima. Here the culture is more of an Andean indigenous traditional way of life centered around wholesome values and family. However getting away from the touristy historic center you can find neighborhoods that you may not want to be in. Staying in the historic area is a good idea and where you will want to be anyway.
Activities- 9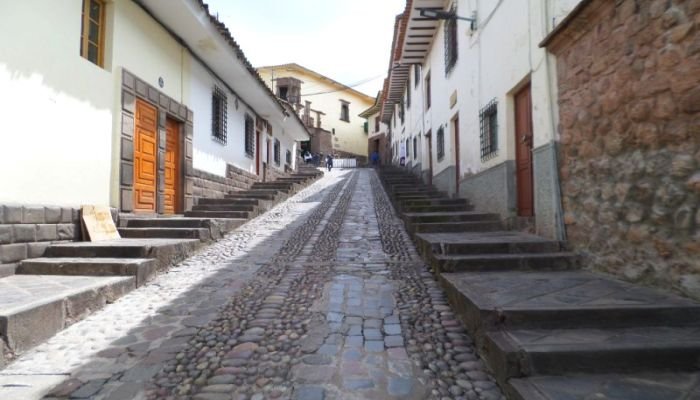 Cusco is the jump off point for adventures into the Andes mountains. Consisting of all sorts of treks to different sights, multi day hikes, mountain climbing, horseback riding, and even the luxury glass domed train to the world famous Machu Picchu. Staying in the city there is plenty do and see as well and it all starts with just walking around the historic area. You can also take a guided tour and learn about the incredible and mysterious Inca Architecture that surrounds you.
There are many museums to visit, great restaurants and exciting nightlife. There are day hikes around the city, massages can be had for as little as six dollars an hour, nice restaurants, old world markets to explore, and great shops to take home a souvenir often in the form of an incredibly soft alpaca hand woven scarf or pancho.
Social Atmosphere - 7

Cusco being such a touristed place is a good destination to meet and socialize with other travelers, young and old. There is a good amount of backpackers from around the globe making their way through Cusco and this part of the world in general. A great place to meet them is at Patty's Irish Pub just off the main square. It's a fun place to hang out and is always full of travelers looking to make friends.
Cusco is certainly not a retirement destination or digital nomad long term hangout spot, so most encounters are often on a hello, good-bye, nice to meet you basis. The locals are pretty friendly but most encounters are of them trying to sell you something. If your Spanish is good it will make a world of difference and it is possible to break the barrier between vendor and buyer, however it's difficult and not to be expected.
Transportation- 6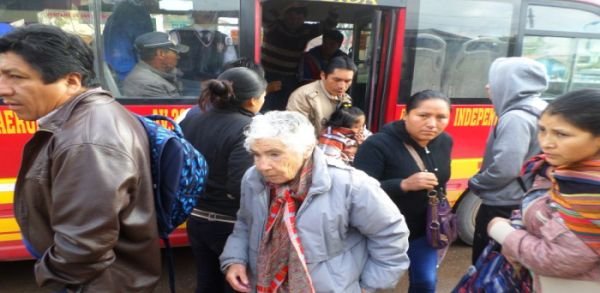 Most visitors will be flying in from Lima and tickets can be bought for as little as 35 dollars from Viva Air. However be prepared for delays and cancellations. The weather is unpredictable way up in the mountains; often with heavy fog in the mornings, making for an already difficult landing simply not possible.
Taking a bus here from Lima is a horrendous 20 hours through dangerous mountain roads subject to landslides in the rainy season. It costs about 16 dollars and I wouldn't recommend it, especially since a flight costs very little and is so convenient given there is no cancellation.
Once in Cusco you can take a bus or taxi from the airport for very little money. Negotiate a taxi ride for just a few dollars, don't overpay. You can even walk to the historic area from the airport in about 45 minutes. Once in the historic area, getting around by foot is the common sense approach. Cusco is not a big city and is very walk-able where one can see incredible architecture and history around every corner.
Infrastructure- 6

The infrastructure is a bit third worldy. Many older buildings have very small windows allowing little natural light inside, also they often lack heat in a climate where the average temperature is in the 50s F/ 10sC and overnight lows can get down into the 30sF/ 0sC. The roads in the city are fine, but can be dangerous venturing out into the Andes and buses have gone off cliffs killing everyone inside.
The water is not to be drank from the tap, and most hotels use electric shower heads for hot water instead of a hot water heater tank. Once you get over these things the city runs quite smoothly but it's certainly lacking a modern feel; then again you're not coming to Cusco for a modern feel.
Weather- 2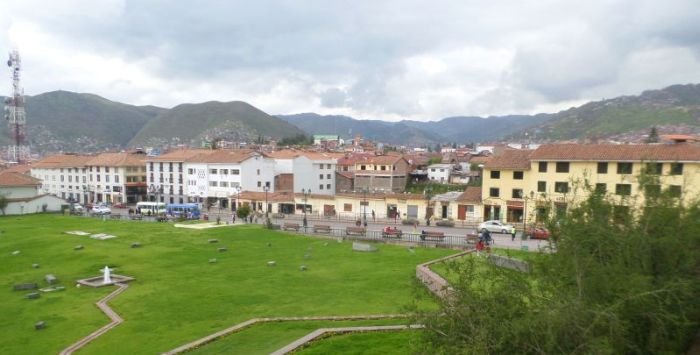 Frankly the weather is Cusco is horrible. It's cold, damp, rainy, and dreary all year long. The sun comes out for a few hours in the early afternoon if you're lucky. Cusco is very close to the equator but you would never know it being over 11,000ft or 3,400m up in the Andes. Frankly I couldn't wait to leave Cusco cause it was so cold all the time including indoors.
The locals often sleep with their coats on as most buildings don't have heat. I did the same and it was a constant struggle to stay warm the entire week I was there. Then to make matters worse my flight was cancelled due to bad weather and I was stuck in cold dreary Cusco for another full day.
Furthermore the altitude effects everything, including your ability to breath and even think straight. Everyone is sucking on coca leaves to help with altitude sickness, and you should expect to feel sick for your first few days. There are places around town offering oxygen and there is even a basket of free coca leaves at the airport for all arriving passengers. The hospitals are always ready for visitors who have an extreme reaction to the altitude and in some rare occasions people have actually died from altitude sickness shortly after arrival.
Overall Travel Pro Paradise Rating- 6.9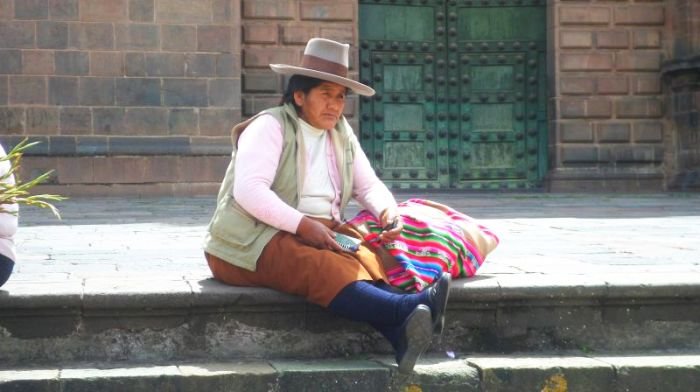 In conclusion Cusco is a very interesting place. If cold dreary weather and high altitude does not bother you, then by all means come and enjoy the incredible culture and history; spring board off to Machu Picchu or another Andean adventure of your choosing. Coming here and staying here won't cost you much either. Overall it's a good experience but from the standpoint of a Travel Pro with over 12 years travel experience, there are much better places in the world to hang out for a while.
Written by: Daniel Gardner @world-travel-pro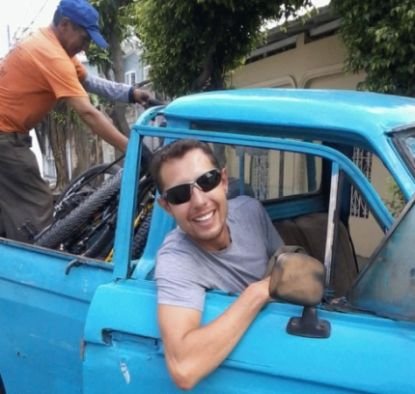 With over 12 years of travel experience I answer travel and international lifestyle questions. Leave a question in the comments and I may make a Steemit post just for you!
Photo Credit: World Travel Pro!
___________________________________________________________________
The Travel Pro Paradise Scale is made up of ten categories that help define what makes a destination Travel Pro Paradise. Most information online is all about how wonderful every destination is, as their motive is often to try to sell you something. Travel Pro Reports are all based on real life experience to give the viewer a true idea of what makes a destination great or really not good at all. So click on the link to learn how us Travel Pro Authors judge a given location.
________________________________________________________
Are You a Travel Pro?
Do you want to write your own Travel Pro Reports and get up-voted handsomely for a quality report? Message Dan @world-travel-pro on one of his latest blog posts or on steemit chat and he'll send you a copy of the HTML fill in the blank Travel Pro Report format so you can easily make your own Travel Pro Reports! Once posted use the "travelreport" tag and send him a note to have it curated by the @travel-report curation trail.
________________________________________________________
Support Travel Reports on Steemit!
All of the Travel Reports can be found retsteemed at @travel-report. Support our Travel Pro Authors by following the curation trail of @travel-report. Simply log into steem auto and add @travel-report to your curation trail. This will help ensure that our knowledgeable Steemit Travel Pros get paid for their efforts.
________________________________________________________
This blog would not be possible without the support of.....
@lukestokes
@sndbox
@slowwalker
@kommienezuspadt
@magicmonk
@eturnerx
@natureofbeing
@broncnutz
@twinner
@pfunk
@gtg
@gavvet
@qurator
@yankee-statman
@luzcypher
@phortun
@monika-homa
@karenmckersie
@travelfeed
@steemitworldmap
@world5list
@chefsteve
@offoodandart
@holm
@hedge-x
@k4r1nn
@gringalicious
@cecicastor
@intrepidsurfer
@oldtimer
@gillianpearce
@makeithappen
@schmidthappens
@justyy
@newhope
@tombstone
@kevinwong
@ripperone
@mangos
@ausbitbank
@alexis555
@redes
@flipstar
@jedau
@holm
@darthnava
@doitvoluntarily
@joythewanderer
@onealfa
@theywillkillyou
@heyitshaas
@margaretwise
@gregbit
@janusface
@fitinfun
@bxlphabet
@lizanomadsoul
THANK YOU

I support these people for witness and you can too!
@lukestokes.mhth
@qurator
@pfunk
@fulltimegeek
@jutssy
@mahdiyari
@gtg
@timcliff
@roelandp
@good-karma
@blocktrades
@ausbitbank
@aggroed
@kevinwong
@teamsteem
@pharesim
------------------------------------------------------------------------------------------------
Check Out My Free E-Book Published on Steemit!
How to Live Travel Pro! An In-depth Guide on How to Budget Travel Around the World.