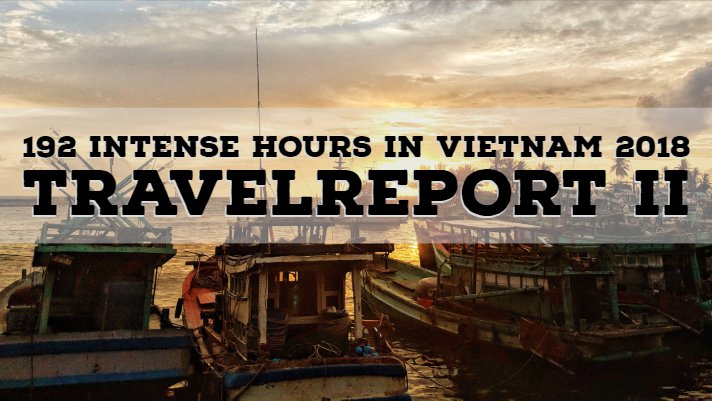 My travel plan was pretty tough this time as i only had 9 days to explore as much as i could in Vietnam. By tough I don't mean I was in a rush or anything, I just reduced my sleep rhythm to a minimum to be able to catch night flights and don't waste any daytime.
Saturday 09.06, I woke at around 06:30 AM - took a shower and had some breakfast before i went to the international airport in Bangkok.
11:50 AM, Take off time! And as always I get this feeling which goes through my body whenever I go traveling - It's some mix of pure excitement and absolute happiness..
2h later I arrived in Hanoi, took the bus (2$) into the central city and check in into my small and cheap Hotel room (15$ a night)
Hanoi
I had around 2.5 days to explore the city of Hanoi. U can either rent an bicycle or just walk around like I did. U probably will see most if you just walk around and get lost in all that tiny little walking ways.
As it was weekend all the area around the "Hoàn Kiếm" – lake in the central city was crowded by thousands of people who were enjoy their freetime. People on the streets where doing all kind of activities like dancing, playing music or staying in a circle and play some kind of football together. It was really fun to watch.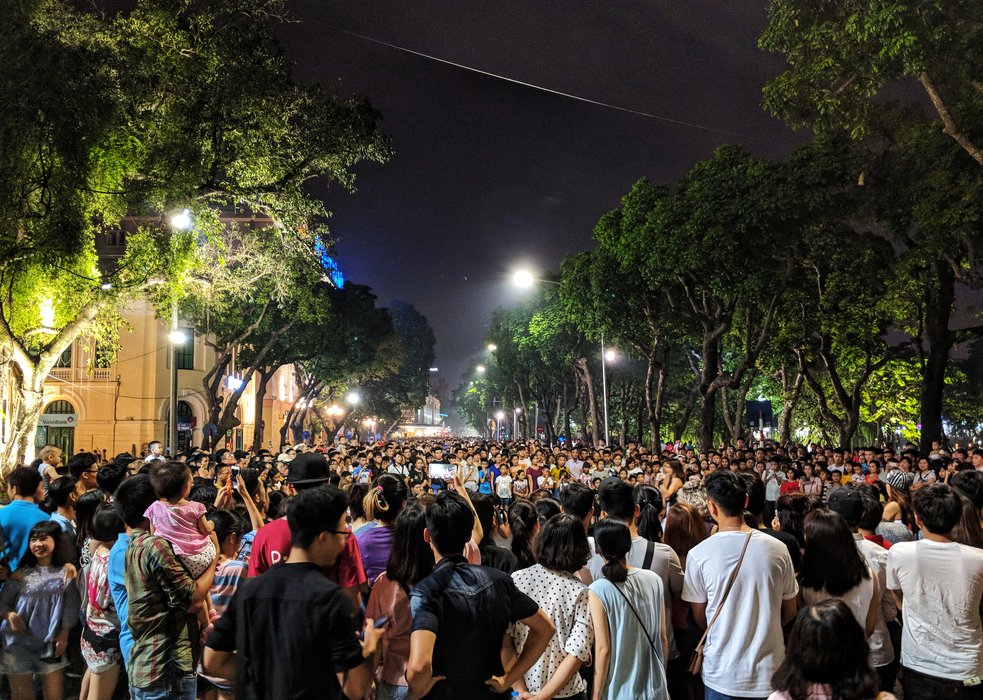 Hanoi had at the time I arrived around 35°C with nearly 90% humidity.. The sub tropical climate can really rob your energy if you walk around a lot.- The good thing is , you can find plenty of places where you can sit down, have a cold drink and cool down your body.
Having an ice cold coffee (iced espresso with hazelnut was my absolute favorite), bubble tea or just some delicious fruit juice/smoothie really gets your body back into a good condition again. I did walking stops and cool downs every few hours.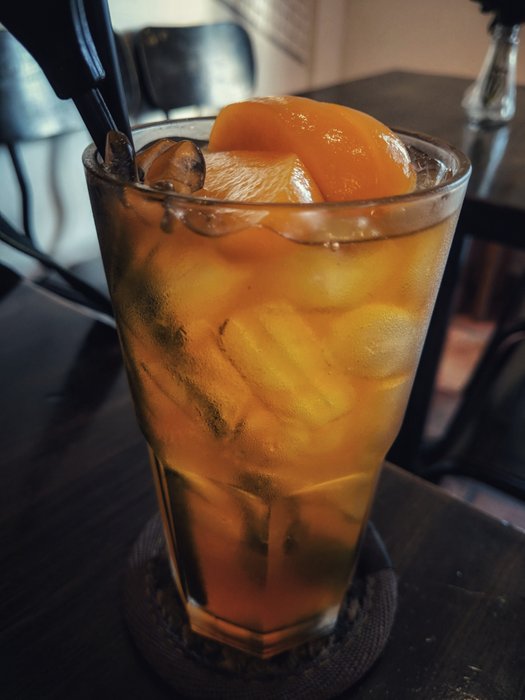 On the evening you can go to have a walk around the night market, try some different delicious foods and after that u can walk around the lake by night time, which is really beautiful.
Here are some Shots I took in and around the city: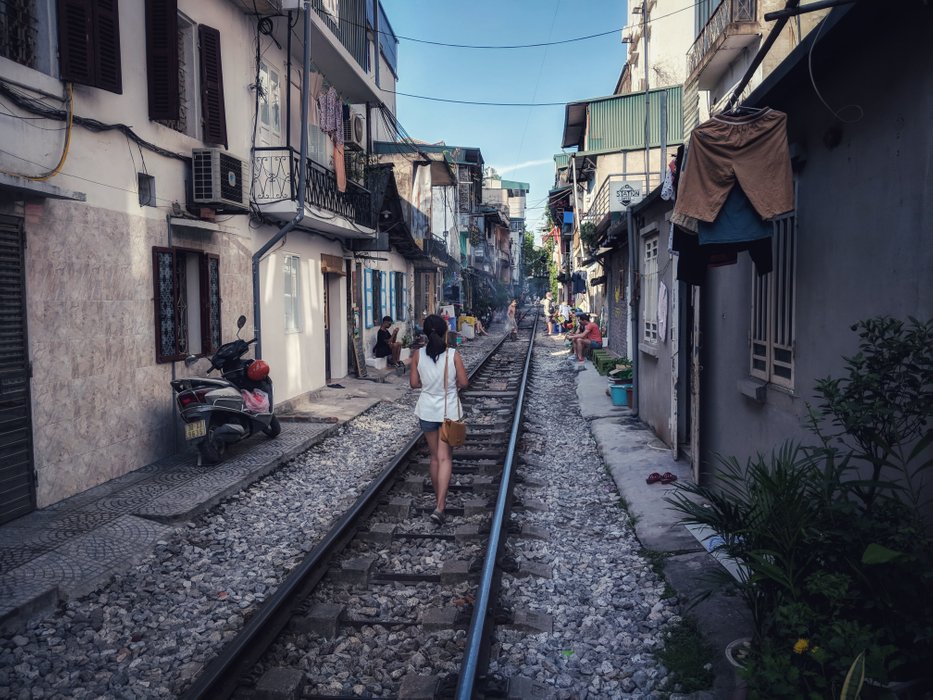 (old railway)
(traditional street music)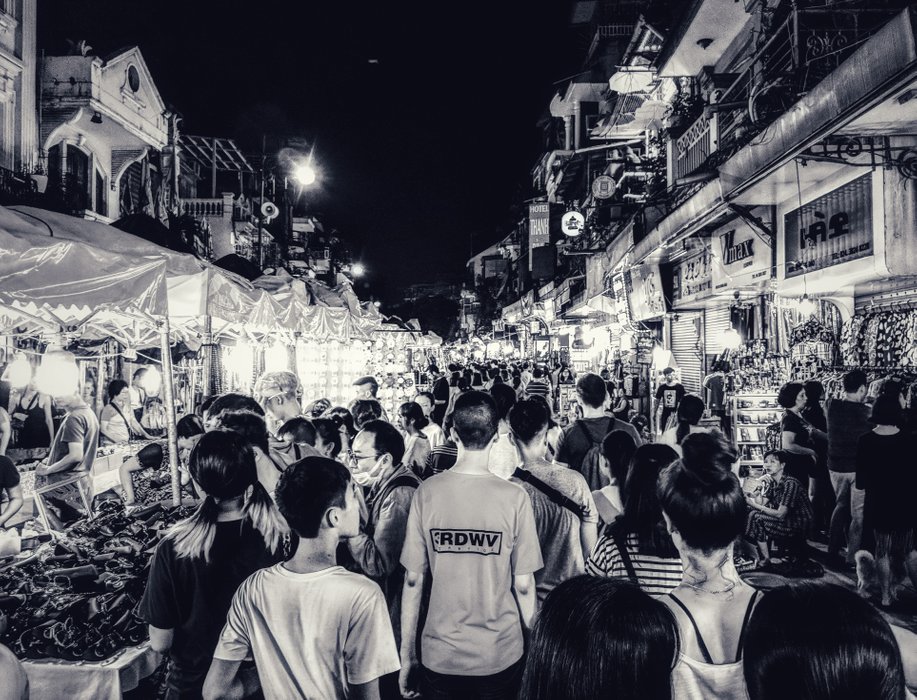 (night market central city)

(Hoàn Kiếm Lake by night)
I really enjoyed my 2.5 days in Hanoi and think I have seen most of the city during that time i was there. Of course there are a lot more things to do around the city , but for me it was enough to have a little impression of Hanoi.
Phu Quoc
On June 10th I took an flight in the early morning from Hanoi to Phu Quoc ( ~ 1.5h flight time)
The ticket price was really cheap, I booked it around 1 week before and payed 60$ incl. 21Kg luggage.
Phu Quoc is an island south/west of Vietnam closed to Cambodia. It has an population of around 100.000 people and is easy to discover in 2 – 3 days.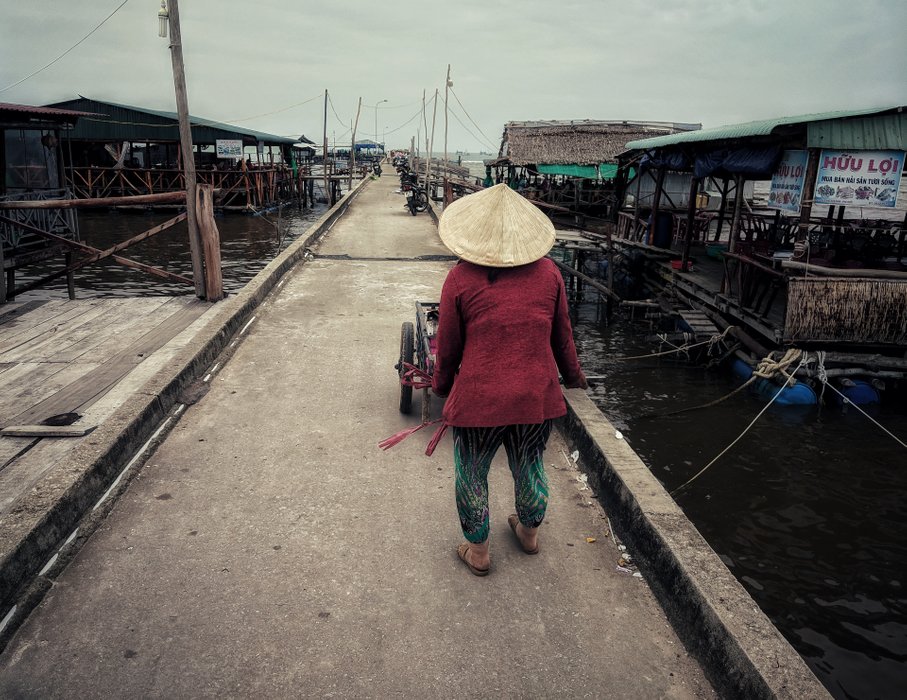 I personally rented an scooter for 1 day to cruise around the island and discover it on my own.
Some reports and posts on "TripAdvisor" wrote it's an "No Go" to drive an scooter on the island, as the traffic works very different to western countries, but I honestly think it is not that dangerous if you drive carefully. Just make sure you don't "day dream" to much and try to avoid substances like alcohol or/and marihuana before driving.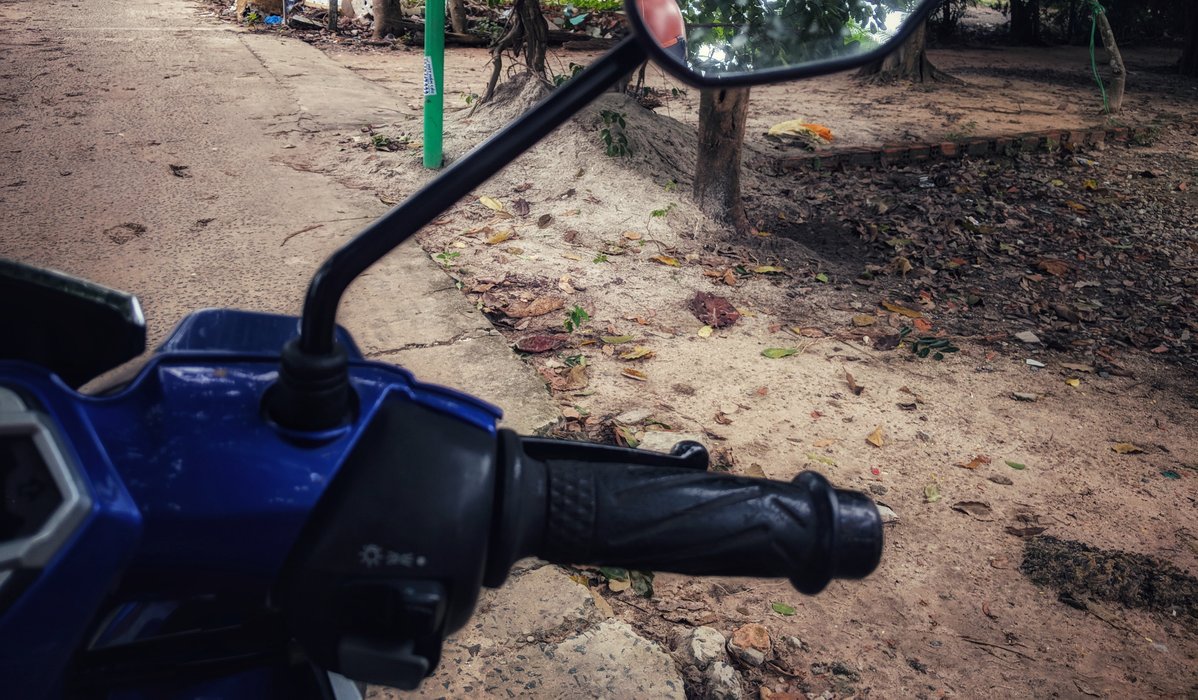 If you decide to drive around by yourself or arrange an driver, you can go to the waterfalls, vist a several temples and some beautiful beaches.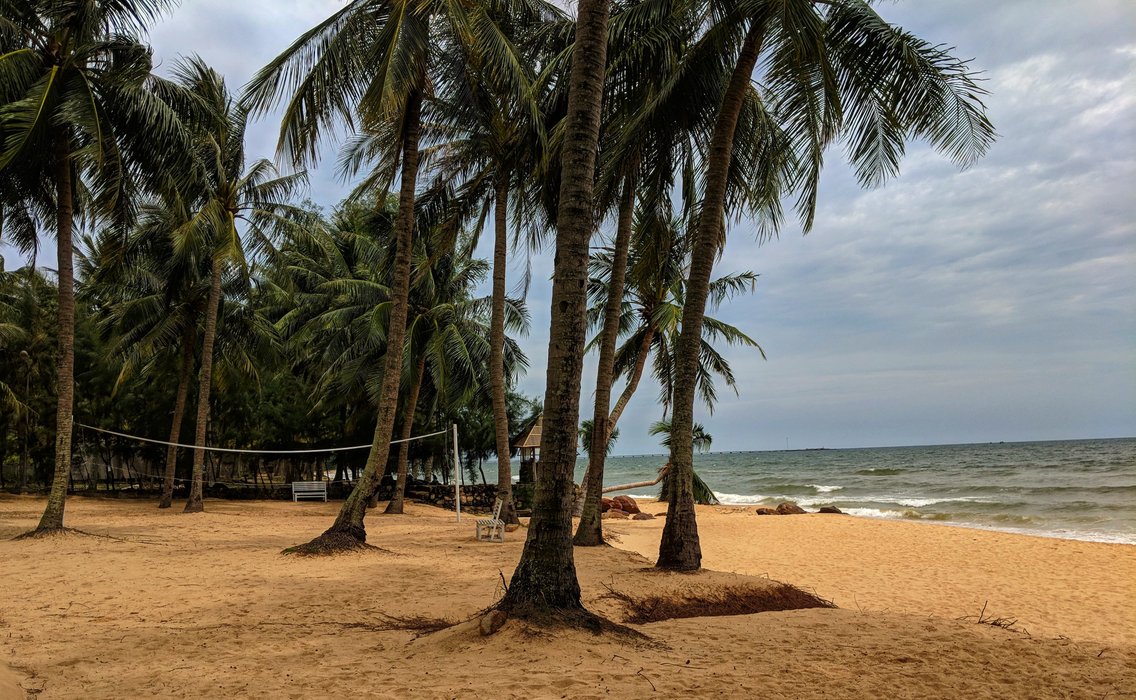 For food you can just go to the central of the city where you will find a lot of restaurants. And on the evening u also can go to the big night market a bit outside of the central city. Make sure to try some of the nice seafood and fishes in one of the restaurants. I had an nice steamed Hongkong Fish in one of the Nigh market Street restaurants. Incredible good!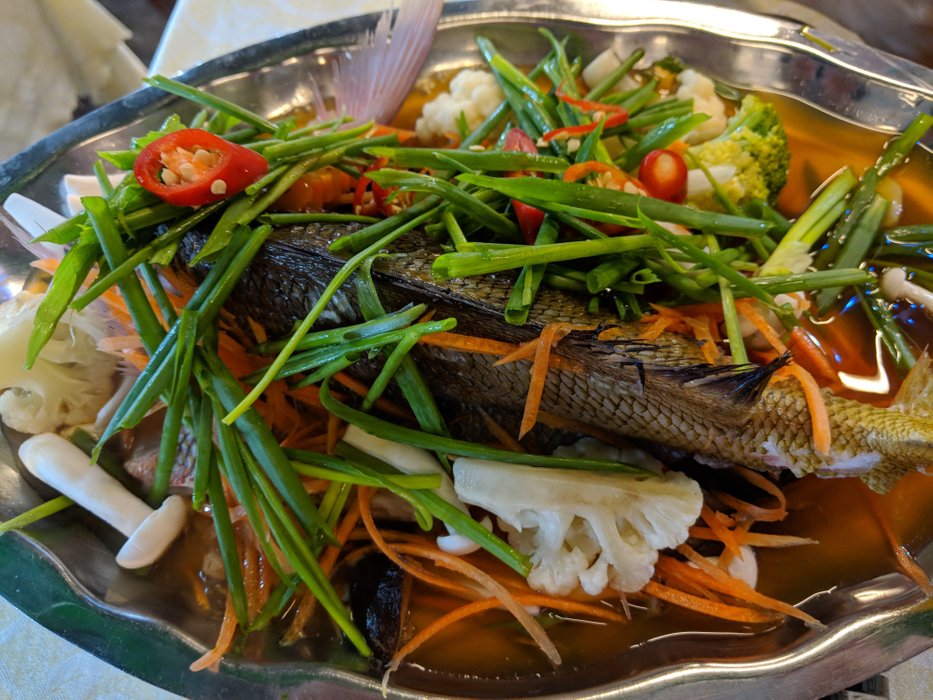 Overall the island is worth an visit if you have some time on your travel. It's quiet at day time and at night you can have some fun in some of the bars & restaurants.
What I absolutely recommend is the harbor near the night market for sunset. The lights were incredible and perfect for taking some good photos.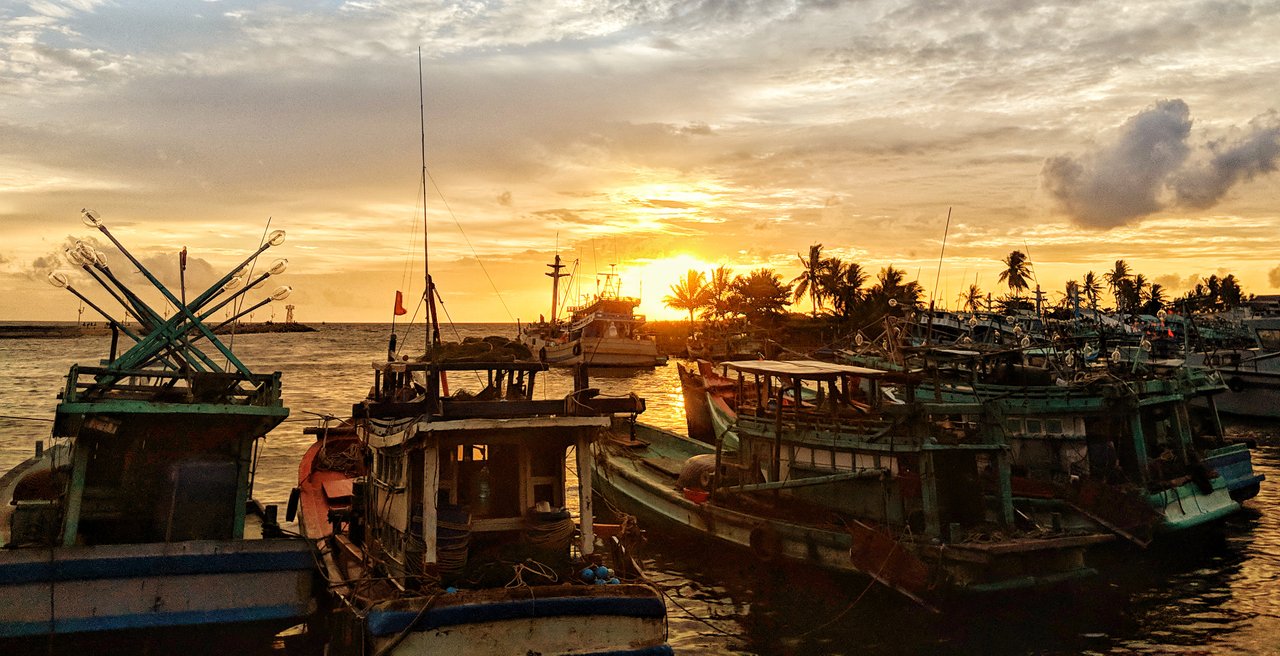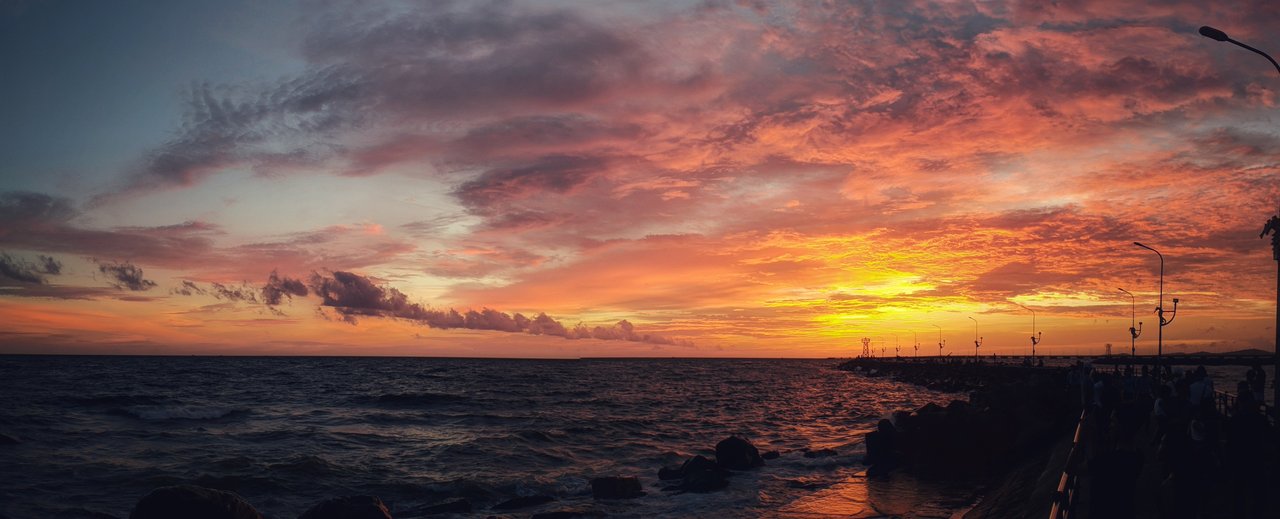 Ho Chi Min
Thursday 14th June, I took my last inland flight from Phu Quo -> Ho Chi Min (45min)
I had 3 whole days left to discover the old Saigon (Ho Chi Min) on the end of my trip.
What I first noticed was the traffic, "Wow, How the hell does this work?" was my first thought. I've been to quiet a few countries in Asia and I also lived in a few countries in Asia, but the traffic in Ho-Chi-Min was something I haven't seen before. And I've seen the worst here in Thailand.
The big difference is that the traffic here works pretty solid! Even it looks like an absolute Chaos, it works! U probably need to learn in the first hours how to cross an fully loaded street, but after u got the flow, u see how easy it is and how good it works.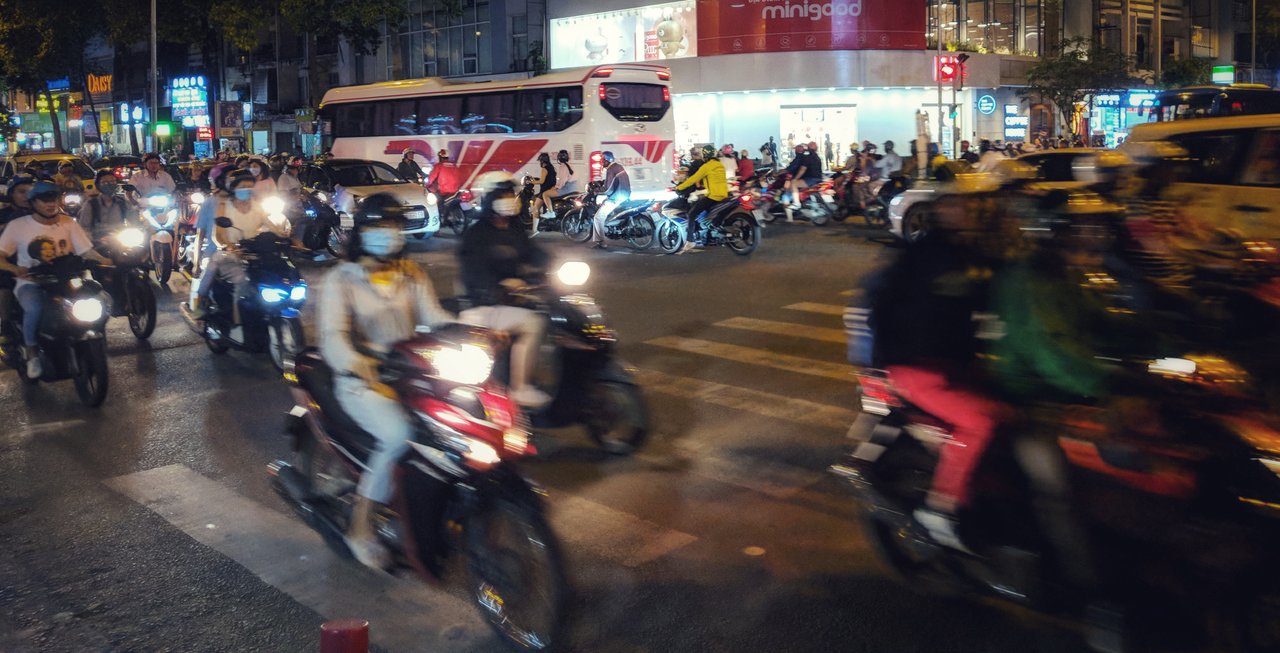 The central of the city Is not as big as you belive , you easylie can walk through it in a few days and discover most of the interesting places.
You can find some nice parks or coffees all around to relax a bit and at night u can have a look at the walking street where you can see tons of Bars and restaurants, loads of travelers and other attractions.
Right now during the Fifa World Cup u can also go there and go to one of the public viewing bars (basically every bar in and around the walking street) and enjoy some football with an ice cold beer or whatever you like to drink.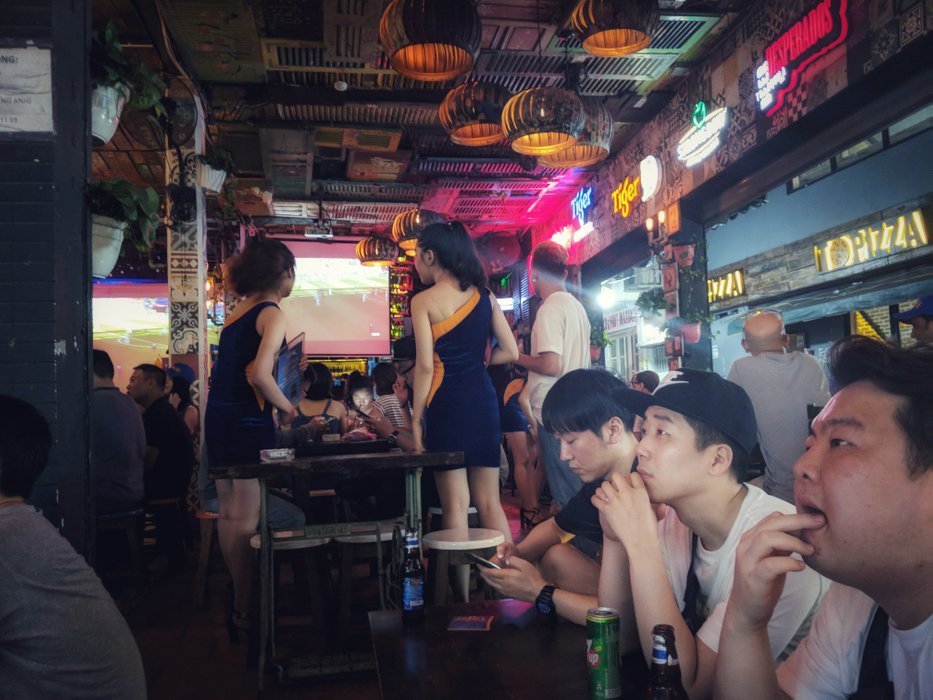 My 9 day trip was of course a little short for traveling in such an beautiful country, but I definitely had enough time to discover some of the Vietnamese culture and got a bit more into the country. As I discovered the bigger Cities of Vietnam this time, I will go to discover the land sides the next time.
Feedback to my second Trip report is as "always" welcome.
Thanks for reading ,
Best,
Chris :))