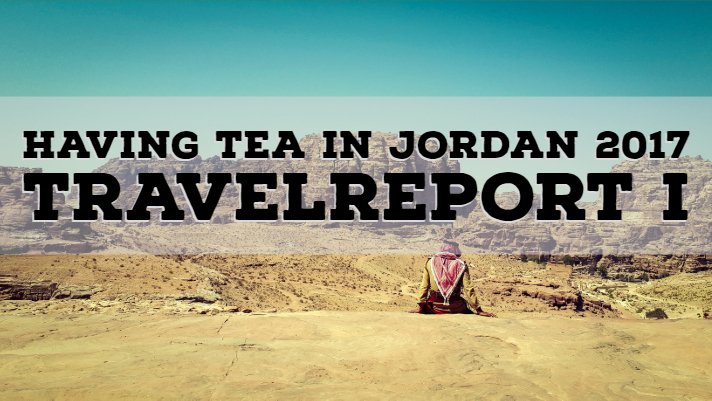 Last year in july i set on my balcony with an big world map thinking about where my next travel should go. Of course there are plenty of countries i want to visit, but there are always some countries which you did not have on your first position and that's why i always have a look at the world map.
So as im quiet interested in the middle east since a couple of years, my decision fell on Jordan. The reason was simple - I honestly did not know anything about Jordan. Yes, i did know where it was geographical located, and yes , - i did know that Petra (one of the seven new world wonders) is also located in Jordan. But that was about it ,. All i knew.
So i booked a flight on the same day, without any researching about the country for the next month in August.
As this is my first travel report, i should mention that i really like adventures and go to countries without researching about them to much - because i always want to meet new cultures and make new experiences with 0 prejudices.
So my journey started in Amman, the capital of Jordan. I booked a really nice and cheap hostel in the middle of the old city. This area is full of food markets and shops on the streets.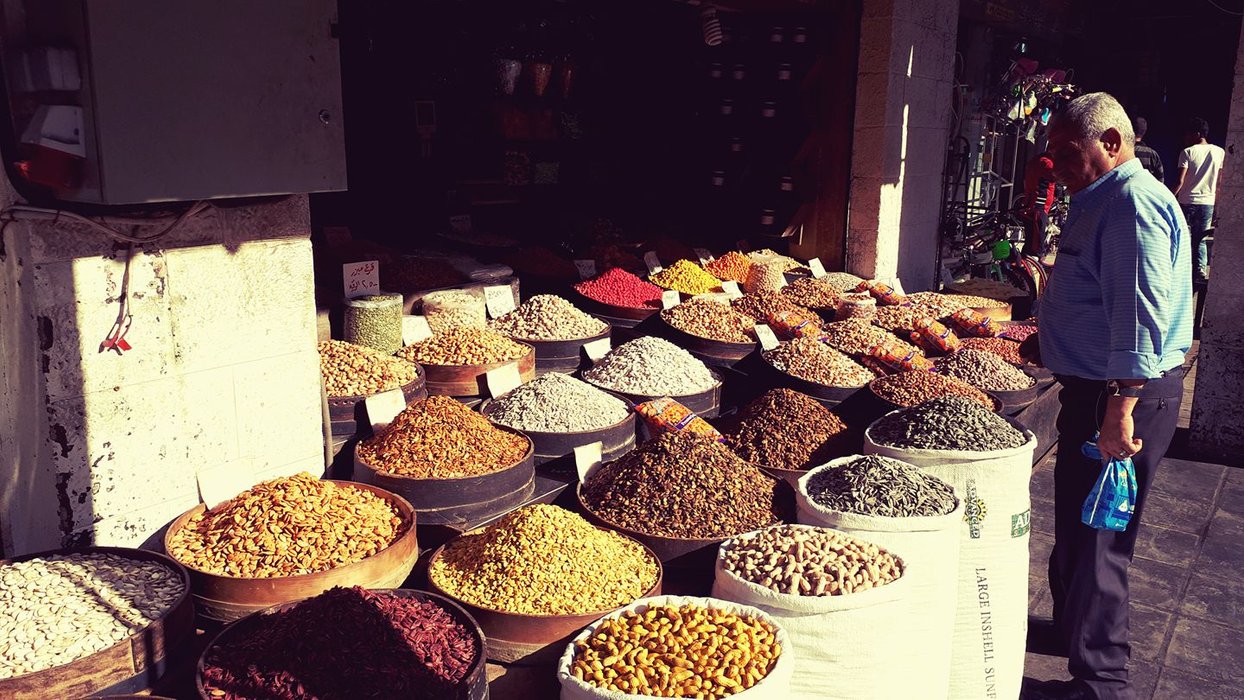 There is nothing better for me than walking through hectic and loud busy market streets where the farmers and shop owners jelling around , all kind of different food smells are in the air and you just see so many different characters life in action.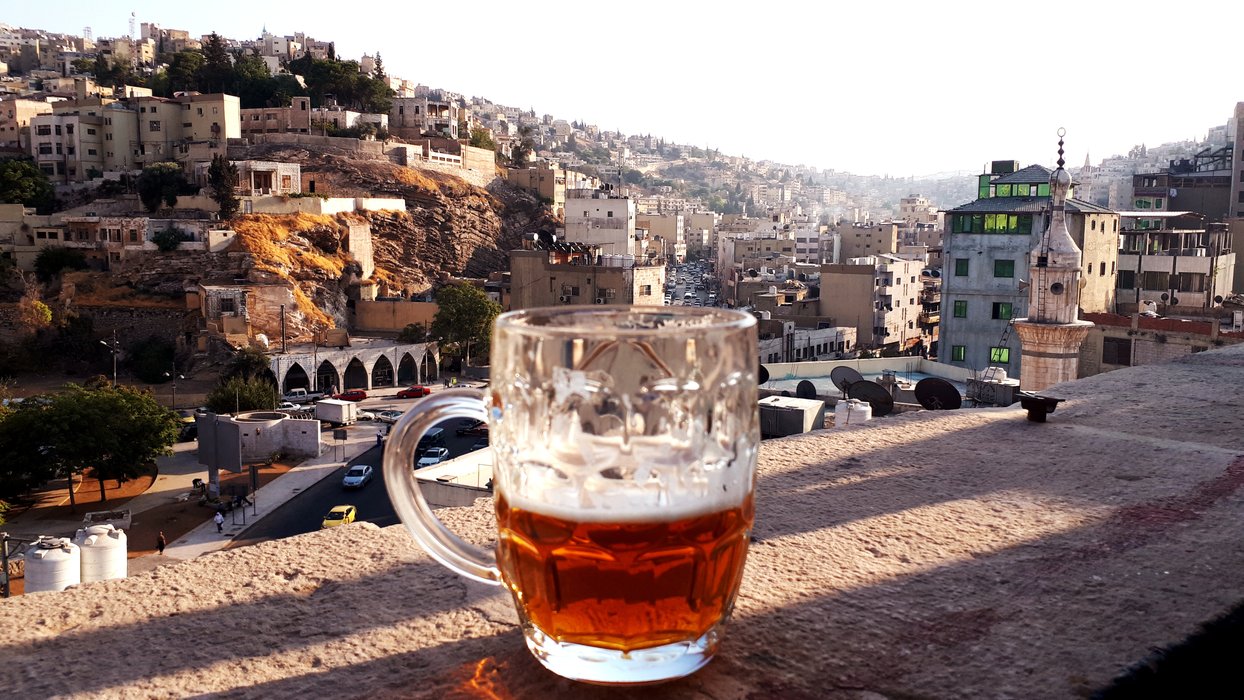 (Rooftop view from an tea house in the old city of Amman)
So after the first night in Amman i got up pretty early , to have breakfast and tell the hostel owner to arrange an driver for me. My plans where to go near the Syrian boarder and also in the boarder location of israel and palestina.
At around 09:00 AM my driver "Hani" came to the hostel and picked me up. He showed me around the city Amman first and later on we headed north to Ibid and kept going further north through some mountain areas and got pretty closed to the Syrian boarder (around 5km away).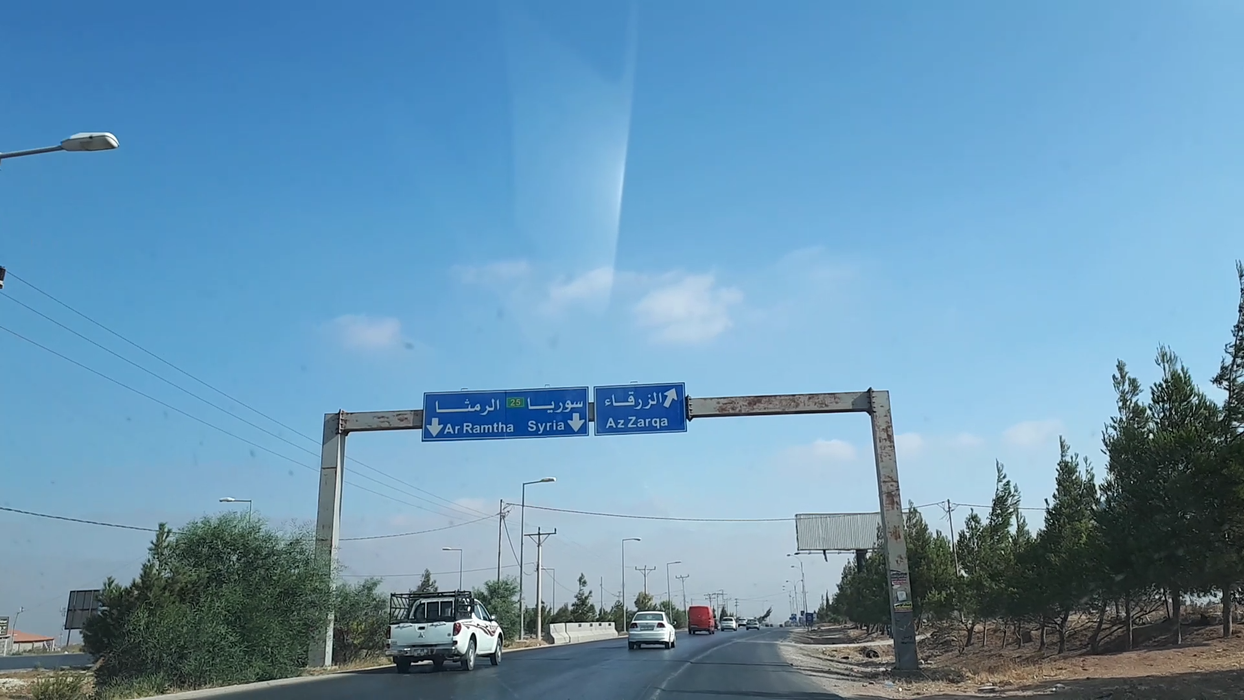 (a few km away to the Syrian boarder)
Hani stopped his car on a hill where we had a pretty good view and also saw some of the Syrian landscape. I had mixed feelings at this point. Of course i was super thankful and happy to go on such travels, but on the other side i thought about the Syrian ppl which were just a few km away from where i stand. How much pain and endure those people were and are suffering through the war.. But there was nothing i could do for them at this moment so i got myself together again and we continued our drive.
In the next hours we drove around breathtaking beautiful landscape closed to the Israeli and Palestine boarder. "Very sensitive area" as Hani mentioned. Well i could not miss that as there where some pickups loaded with heavy machine guns on the back. But Hani told me that there were no conflicts since 1994 in this Area. All good.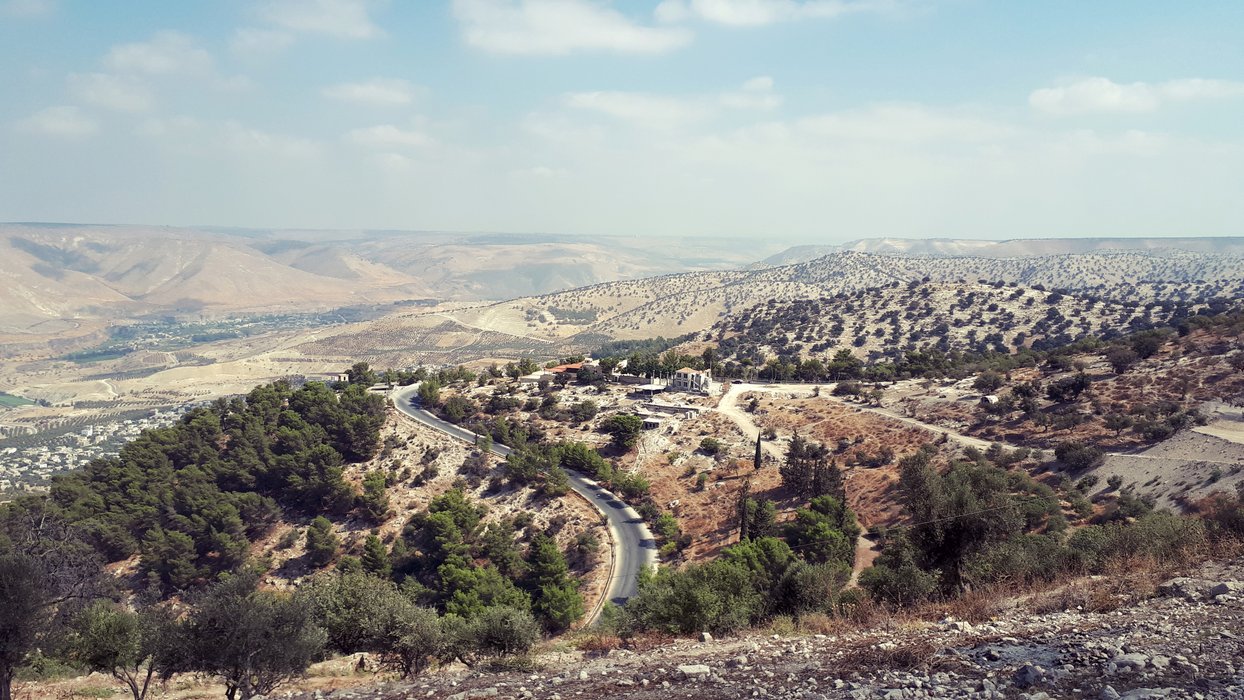 (boarder area between Jordan/Israel/Palestine)
The following days i took a several buses and did some day trips around Amman to visit a few different historical monuments such as the King Abdullah I Mosque – Citadel – Roman Amphitheatre and the Jerash Area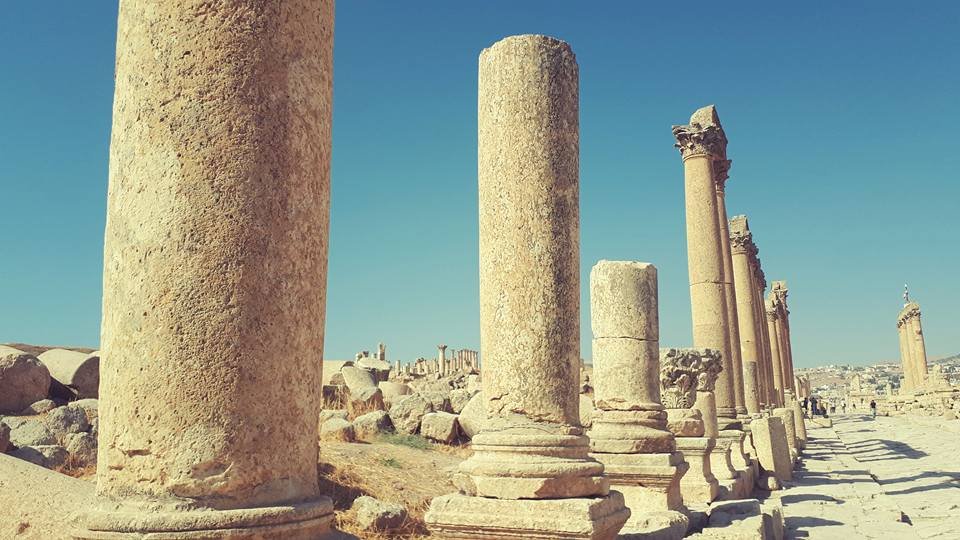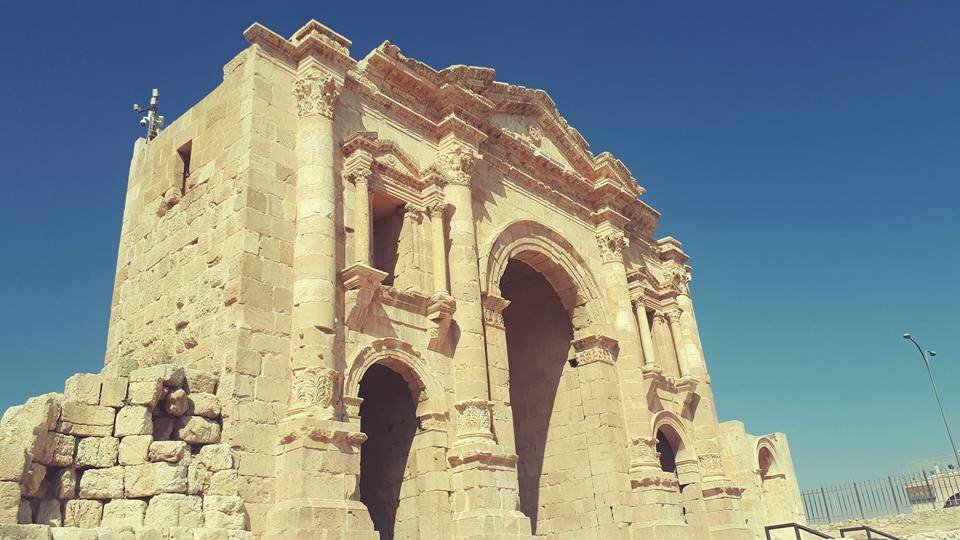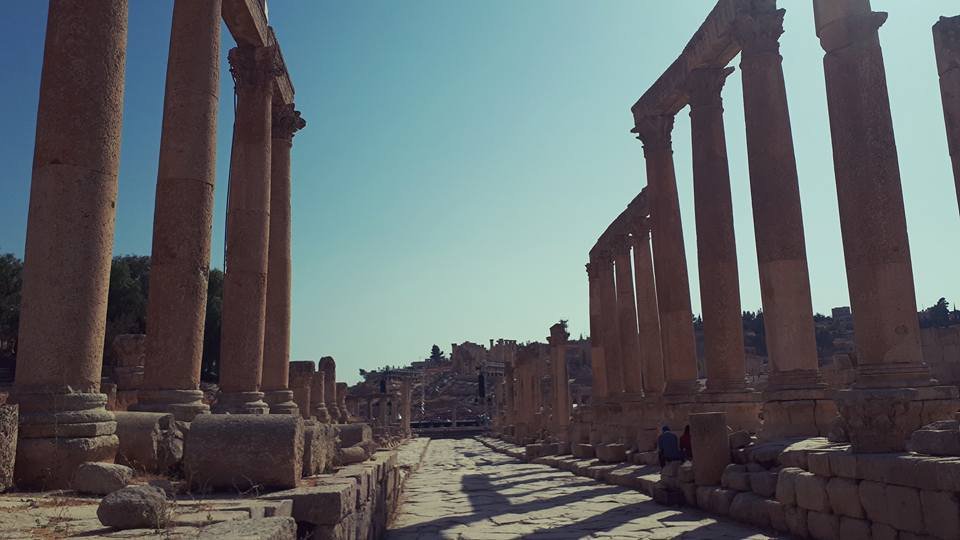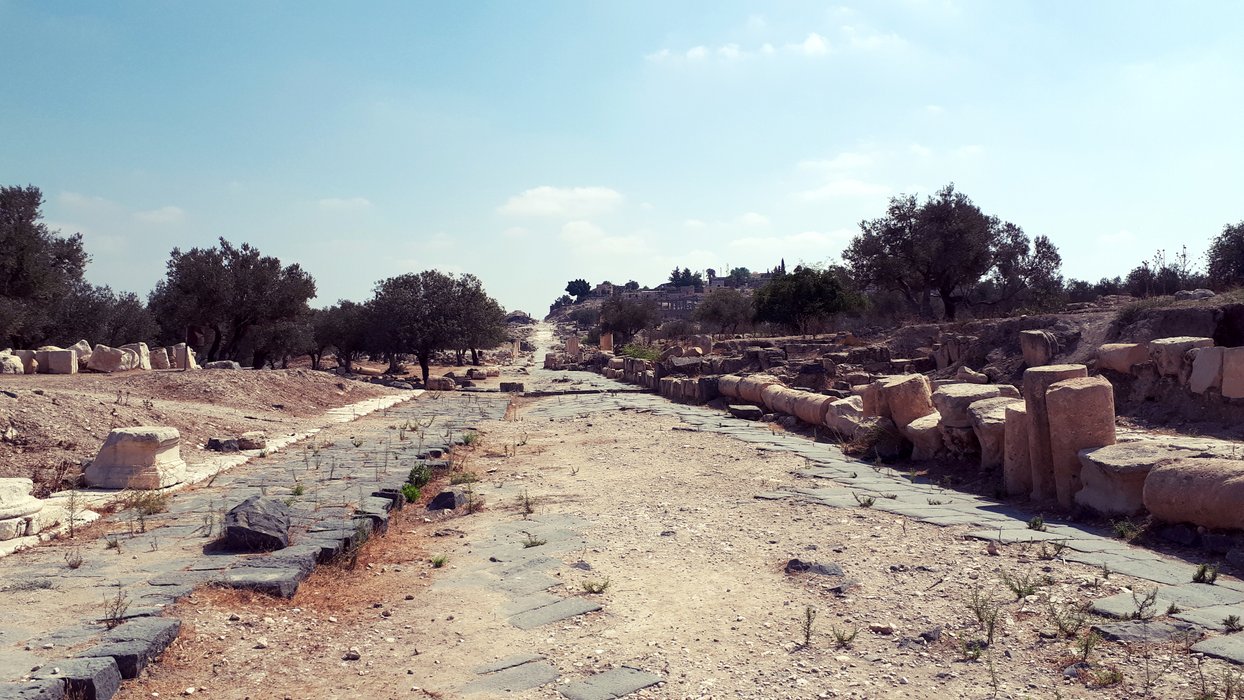 After 6 days traveling through and around Amman it was time to move forward. I was extremely excited to finally go to Petra and see the historical and well known rock city with my own eyes in reality.
The drive took us around 4h from Amman to Petra -if i remember it correct-. The ticket with one of the shuttle buses was around 5$ which was a really good price.
I arrived in the City of Petra in the evening and it was already to late to visit the rock city so i went to bed early as i could not wait to finally walk through this historical area. I set an alarm at 07:00, woke up pretty much on time - had some black tea and a delicious breakfast with some fruits, bread , jam and yogurt. -
I left the Hostel at around 08:00 AM, fully loaded with energy and motivation after the breakfast.
So after a short drive i finally got there, bought my 2 day ticked (50$ 2 days - 45$ 1 day - so always look for an 2 day ticked) and started walking around the area.
It is really hard to describe the beauty and the magical atmosphere in this whole place. It was absolutely incredible and stunning. I even had goose bumps a several of times as it was one of the most impressive areas i have seen in my entire life. If you ever have the chance to go there - Do it! You wont regret it any second.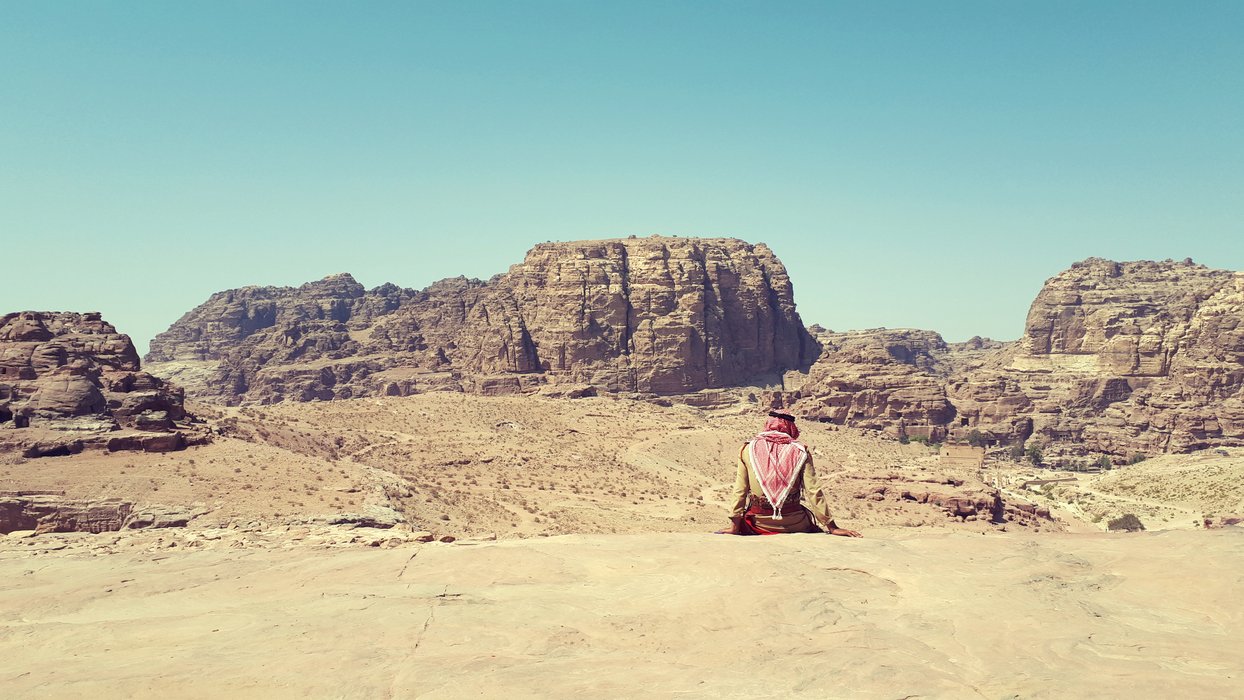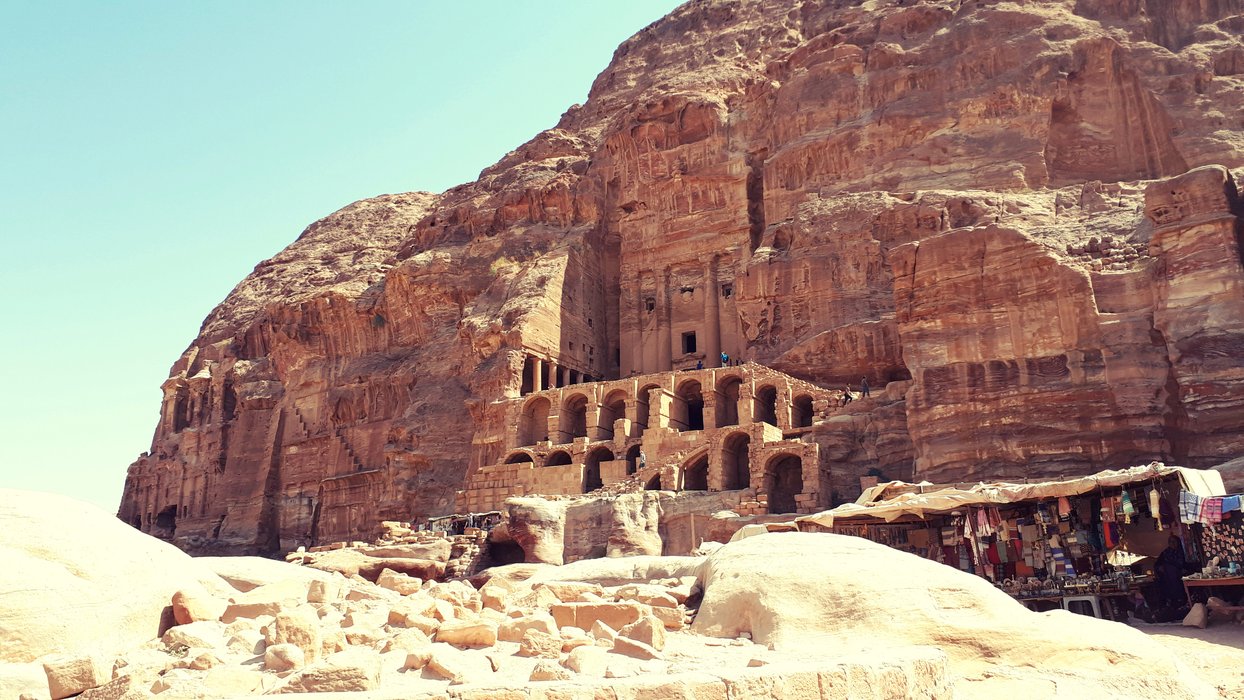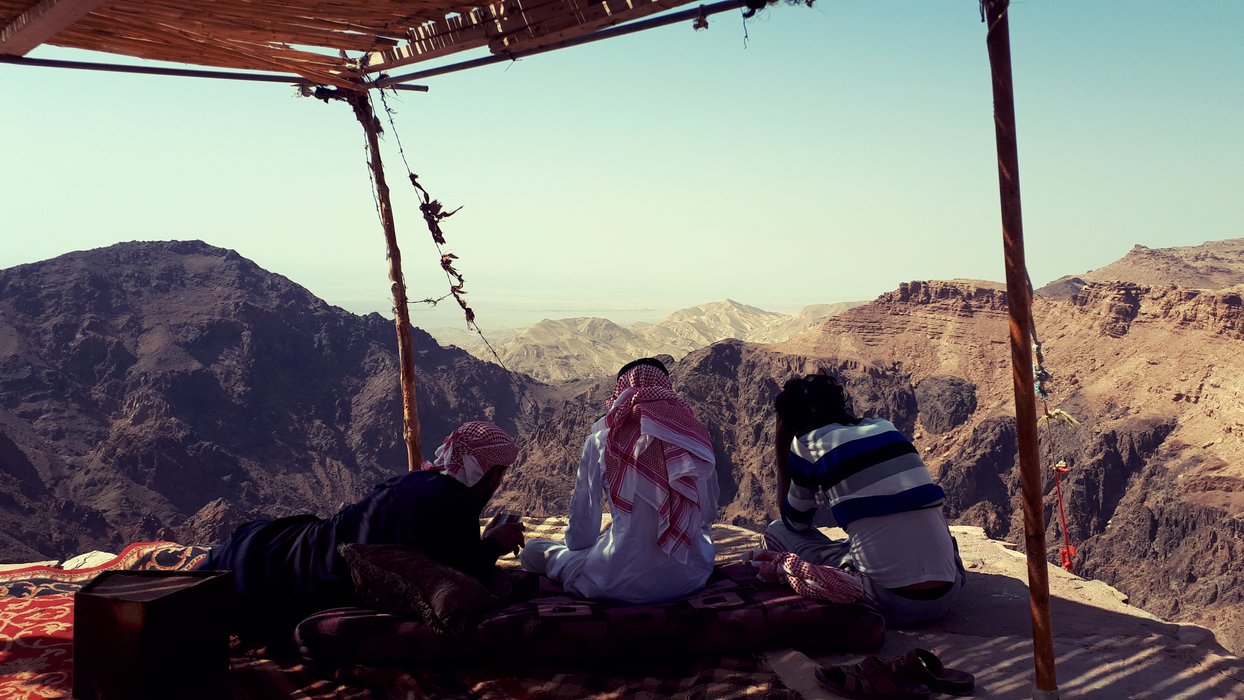 After 2 days of walking, hinking and climbing through the rock city (~40°C at this time) i was quiet exhausted and it was on the time to go back to Amman where i had 2 days left before my flight back home.
So on the end of this report , let me talk a bit about the Jordan people.
In my view Jordanian people are very warm hearted and friendly. I felled welcome and safe at all the time i spend in Jordan. No problems at all. I also have to mention that i was a bit surprised that jordanians in general speak really good english! So it was super easy to communicate all the time.
Transportation with taxis, shuttles and buses worked really well. No issues to go to any place you want.
As always on my travels i met many great people and had great conversations with Jordanians, Syrians and people from Lebanon. I wish all the best to them and hope to see them one day again.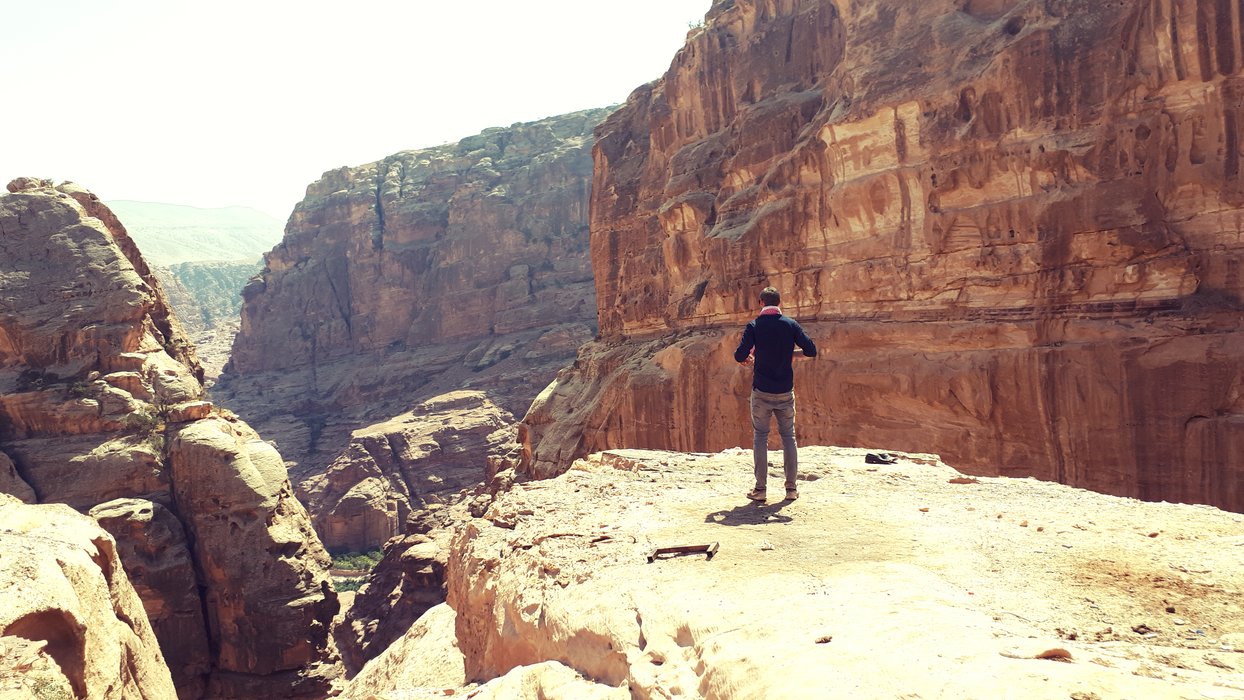 This was the very first travel report i've ever written. So please be patient with me and let me improve with my next reports :)
Feedback is always very welcome :)
Hope you all have a great day,
Chris