The week before Christmas 2019 I've decided relatively spontaneous to go for a 8 day travel through my neighbor country Laos. As my trip before was to Shanghai, it was time to discover some beautiful landscapes and spending some time in the nature again.

Living in Thailand gives me always perfect options to travel very cheap around the continent. I think I payed roughly 60$ for the 1 hour flight from Bangkok to Vientiane. Really affordable prices no matter which season.

Vientiane
As the capital has the shortest distance to Bangkok I've decided to start there. I fortunately did not plan to spend more then 2 days there as the "city" is.. small.. very small "I'm not even sure if the term city is even right :D - Village would fit better in my opinion".

There isn't a lot to see to be honest. Especially if you are limited in time I would not suggest you to spend more than 2 days in the capital. You have a few things such as museums or the big Buddha park which you can visit but that's about it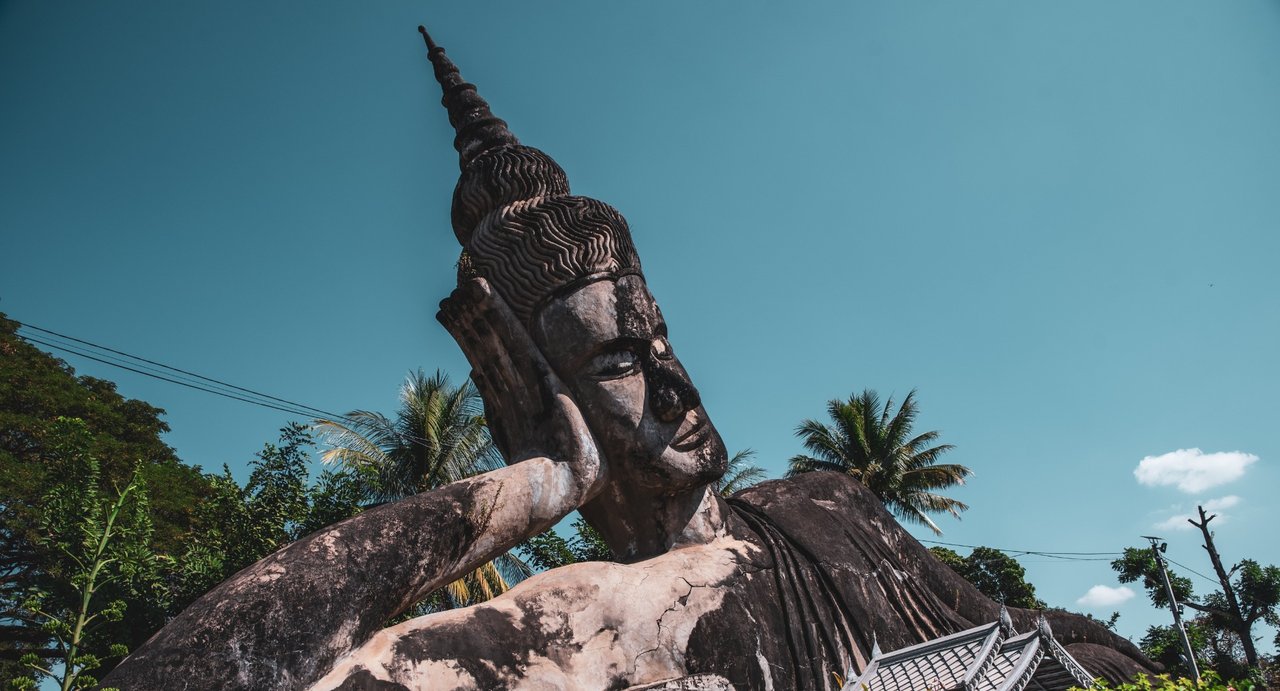 "I do have to admit that Vientiane does have a lot of good restaurants. You can find some amazing local restaurants and also western restaurants."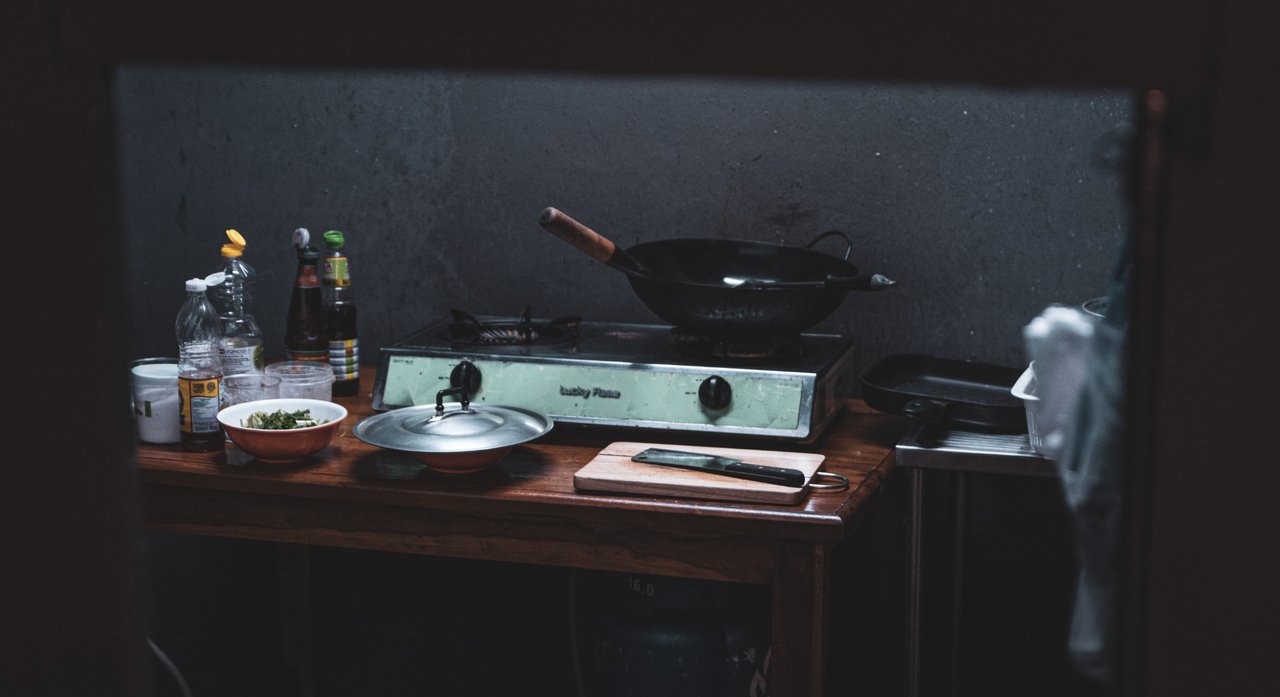 After 2 days in the captial it was time to move on and my next destination was Vang Vieng which is roughly 150km north of Vientiane.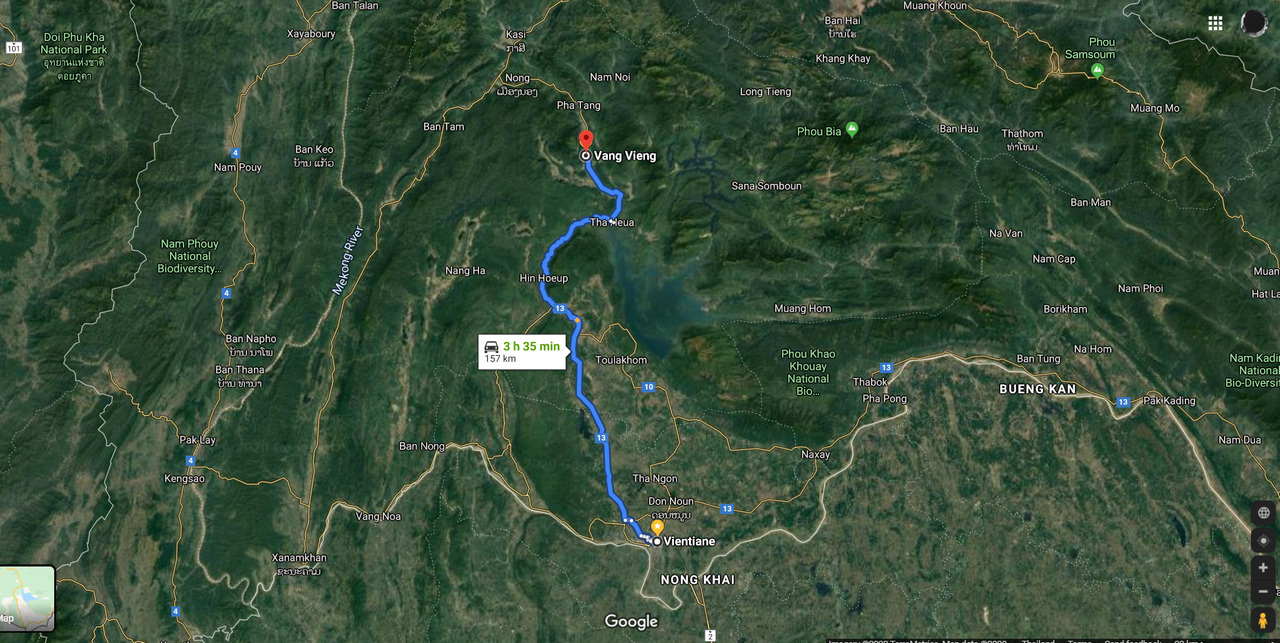 The price for the bus was around 10$ and the ride itself took around 5 hours with a 30 min break half way through. Even the bus was advertised comfortable - The big holes in the bumpy roads do exist and you will feel them ;D.
 
Vang Vieng
I've arrived around lunch time in the province (Took a bus in the early morning) and I was really blown away driving right into this beautiful mountain village with lots of beautiful vegetation and just an amazing looking landscape.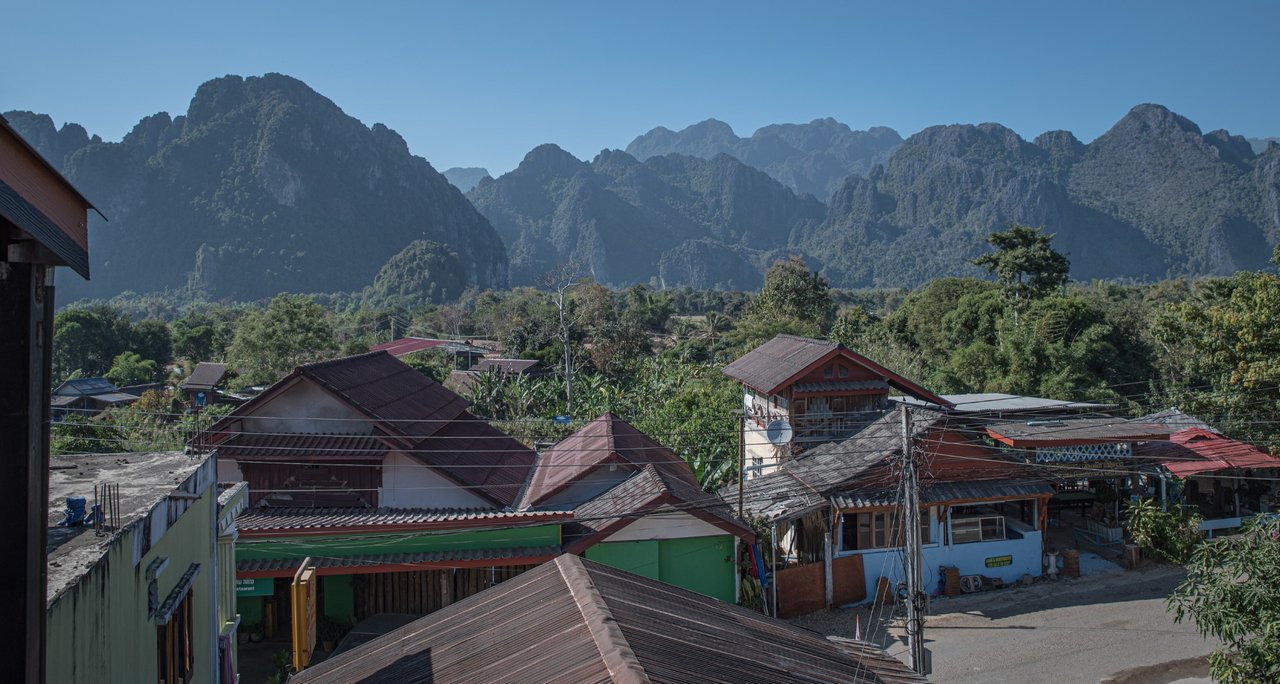 In the picture above you see the view from the guesthouse I stayed in. As always I just checked in as fast as possible, took my camera and started to walk around and explore the area.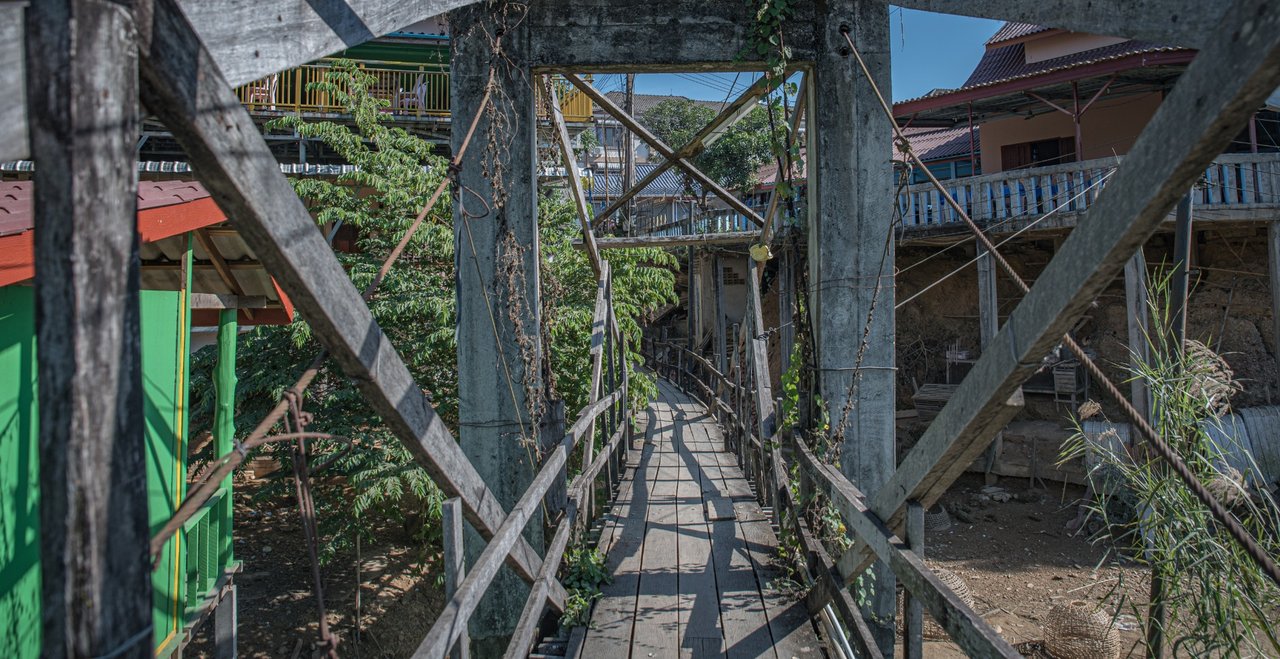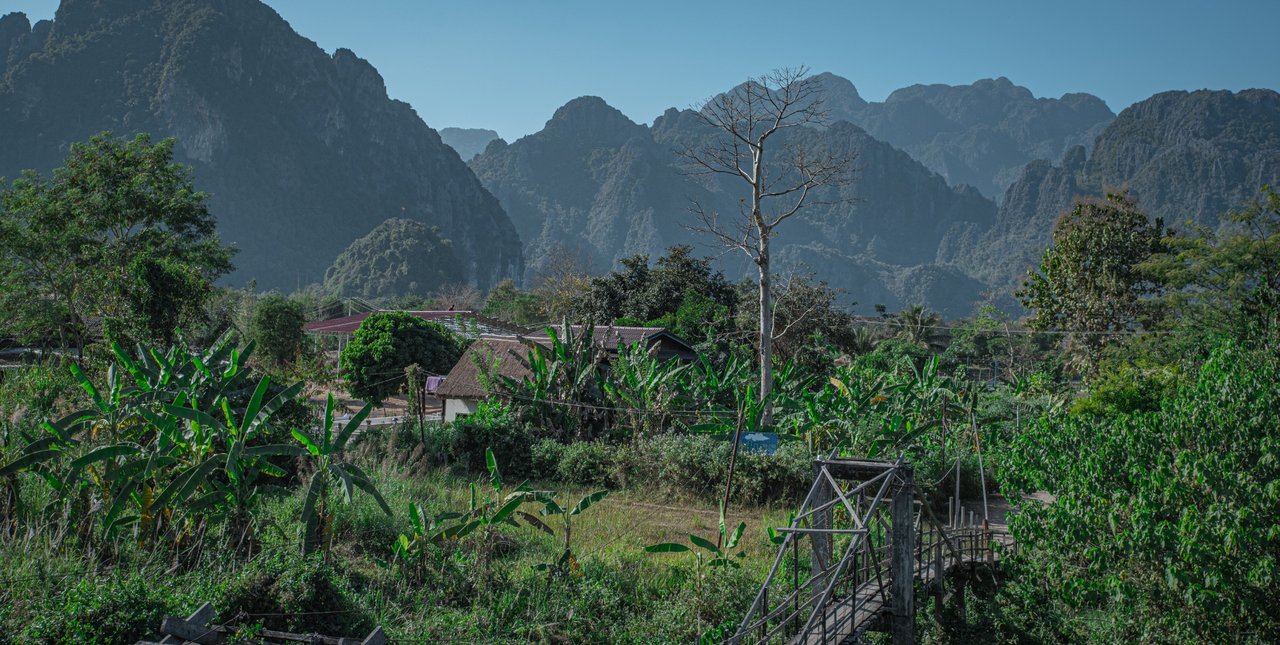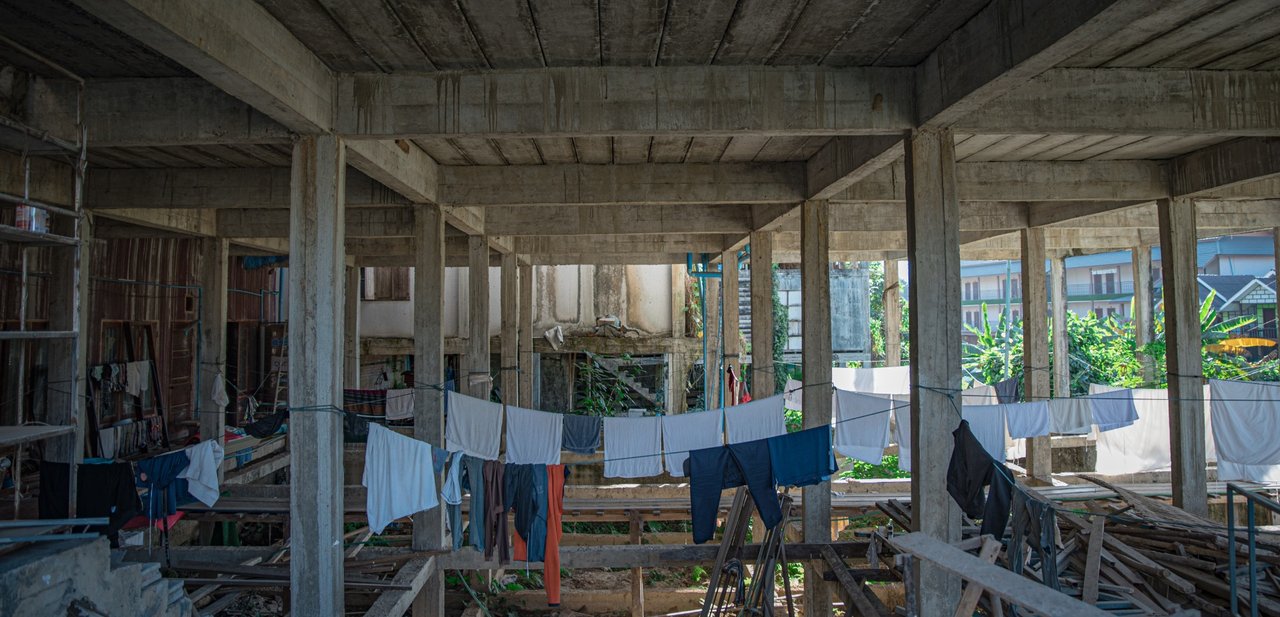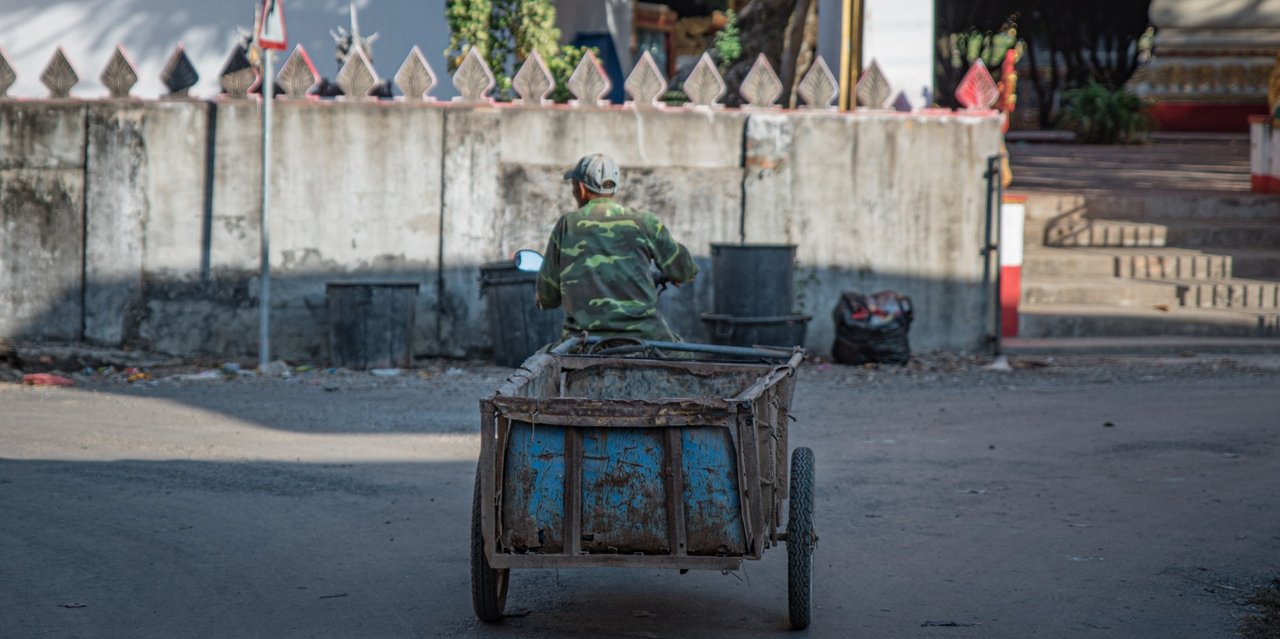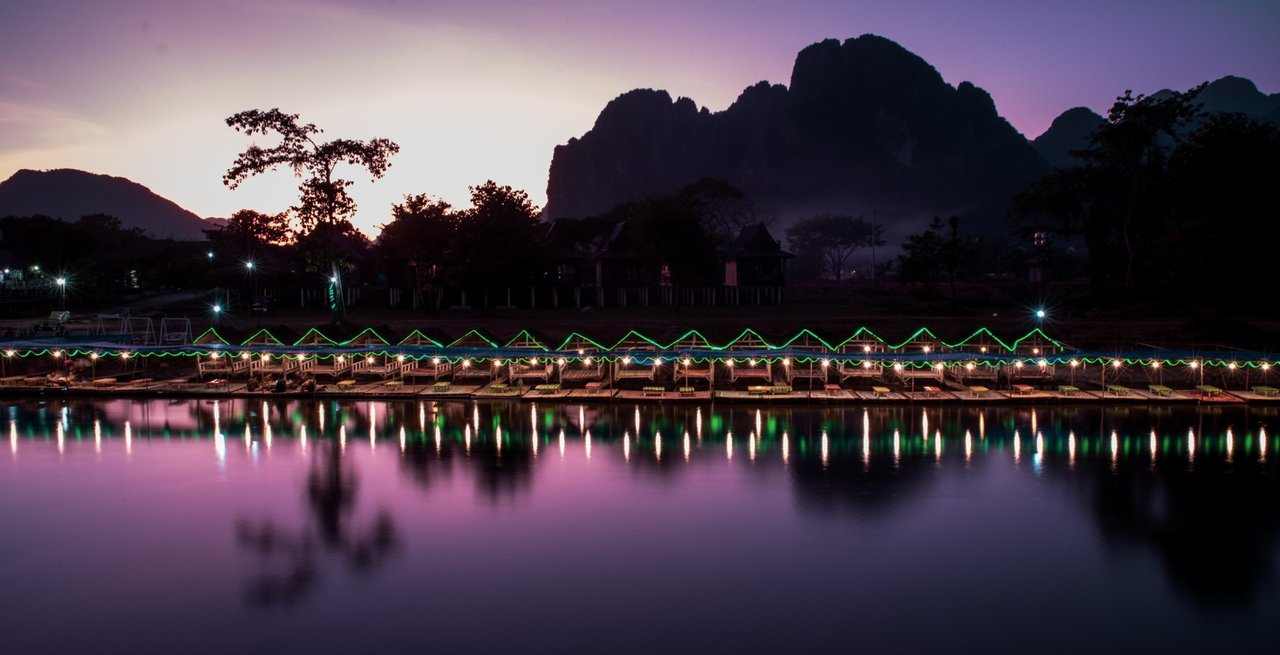 After walking around for a few hours I had some fresh catched fish for dinner while watching the sunset. It's incredible how cheap you can eat in Laos!
 
For the next day I've set my alarm clock at around 6 AM to rent a motorbike to discover more of the province on my own.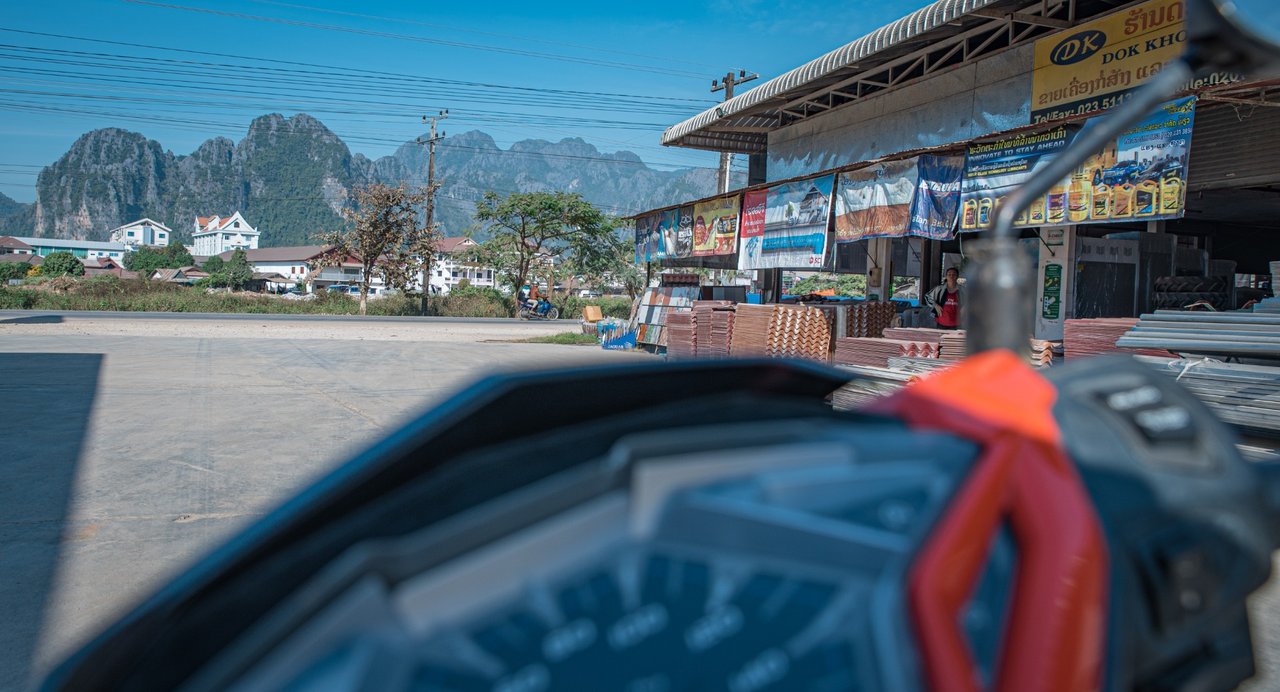 There is nothing I'd suggest you more than renting a motorbike/scooter while traveling in SE Asia. It gives you so much more free dome and you don't have to follow expensive tours and most important, you don't need to depend on anyone or any group.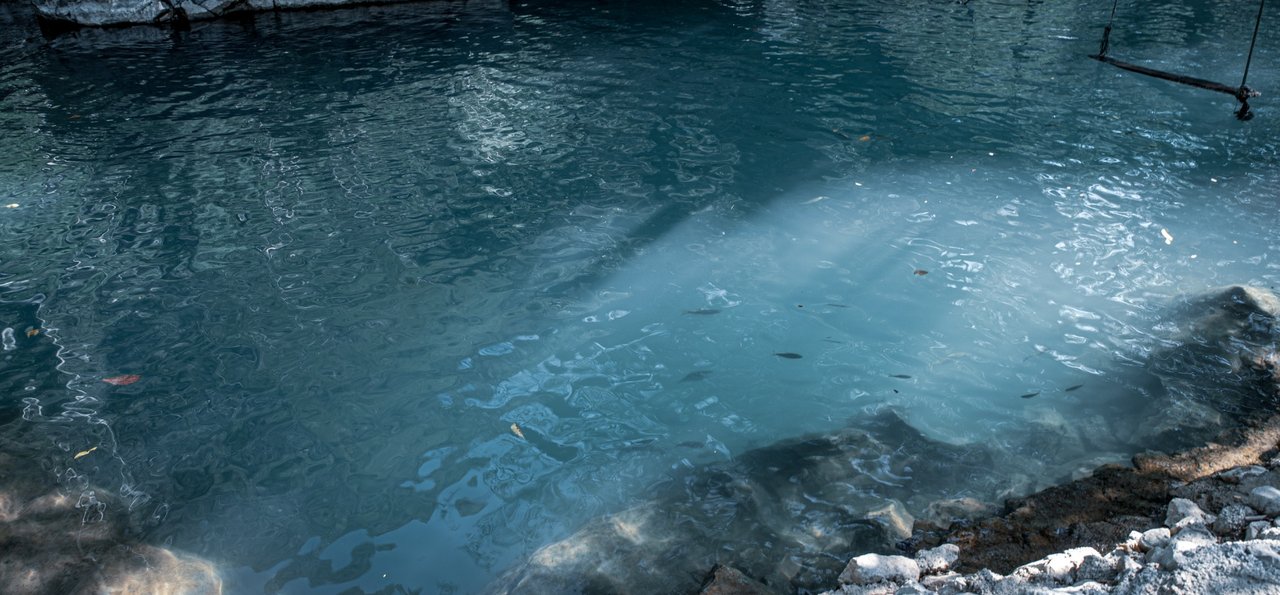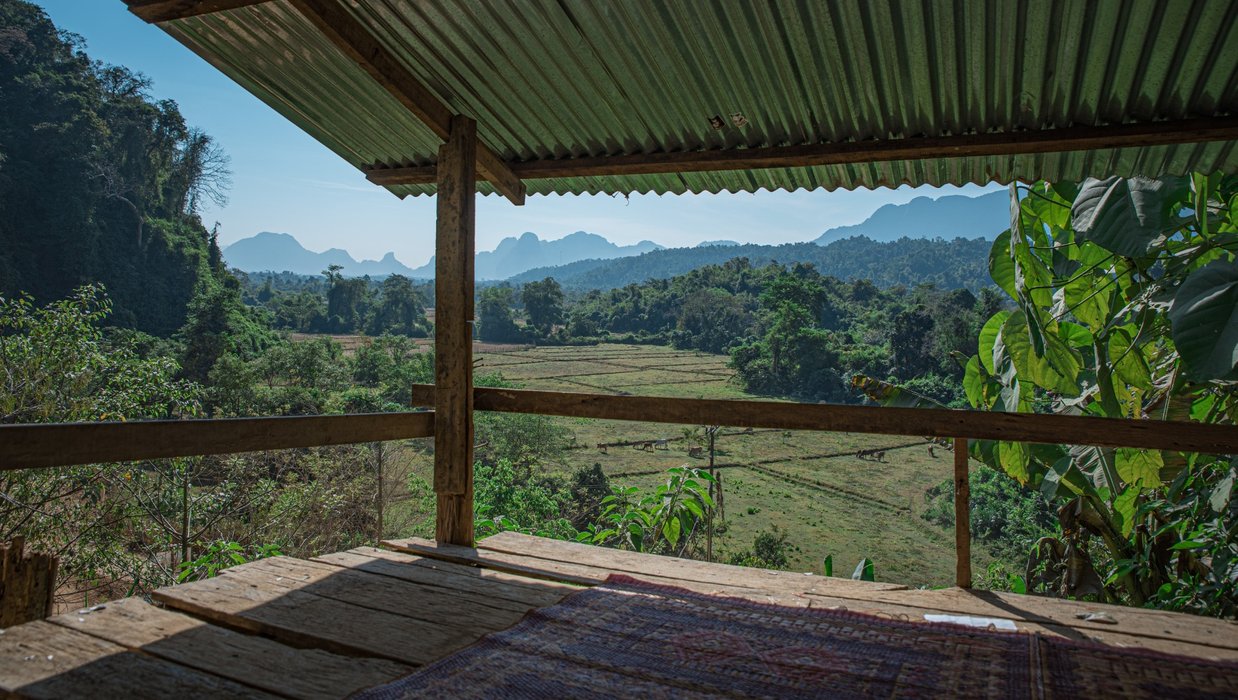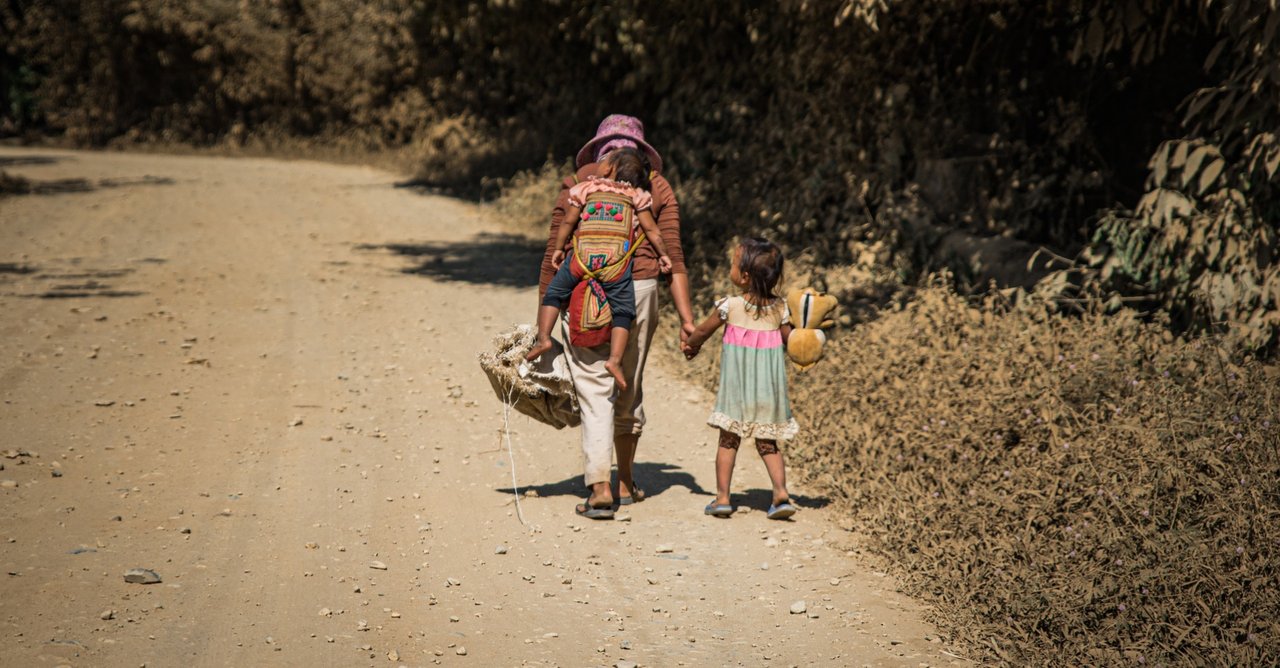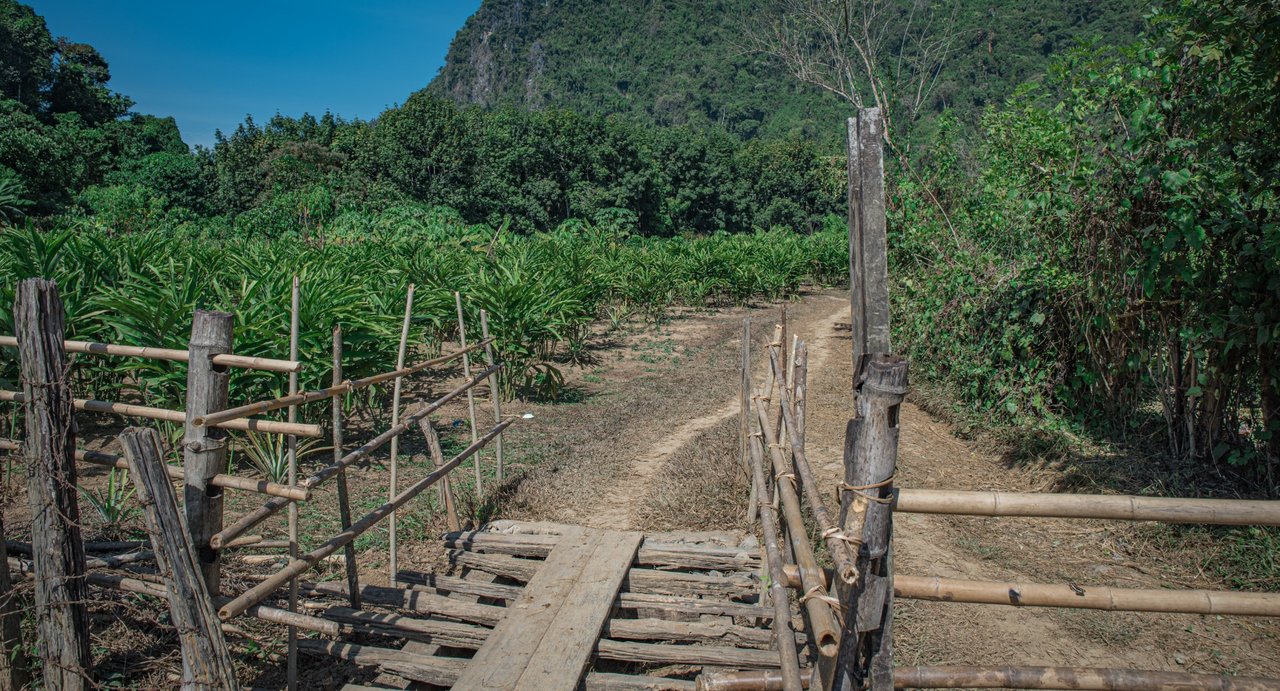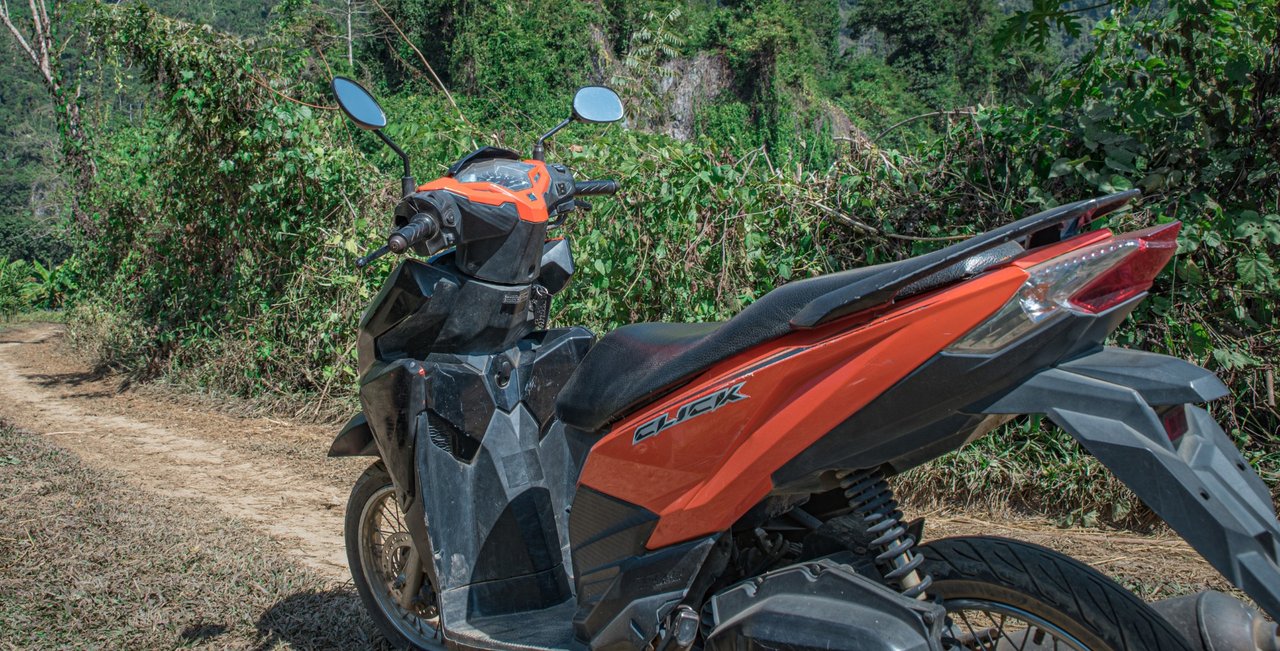 My plan was as always to get as much lost as I possible can. I drove through field after field. Passed cows and farmers and suddenly ended up on the banana farm of Mr. Wa Shin - One of the most happy humans I've met in my life. Mr. Wa Shin is 73 years old and a local farmer who owns land which includes a massive cave.
 
He saw me driving into his property and came with a smile in my direction to ask me if I want to eat a fresh picked pineapple with him on his farm. I sure do! :)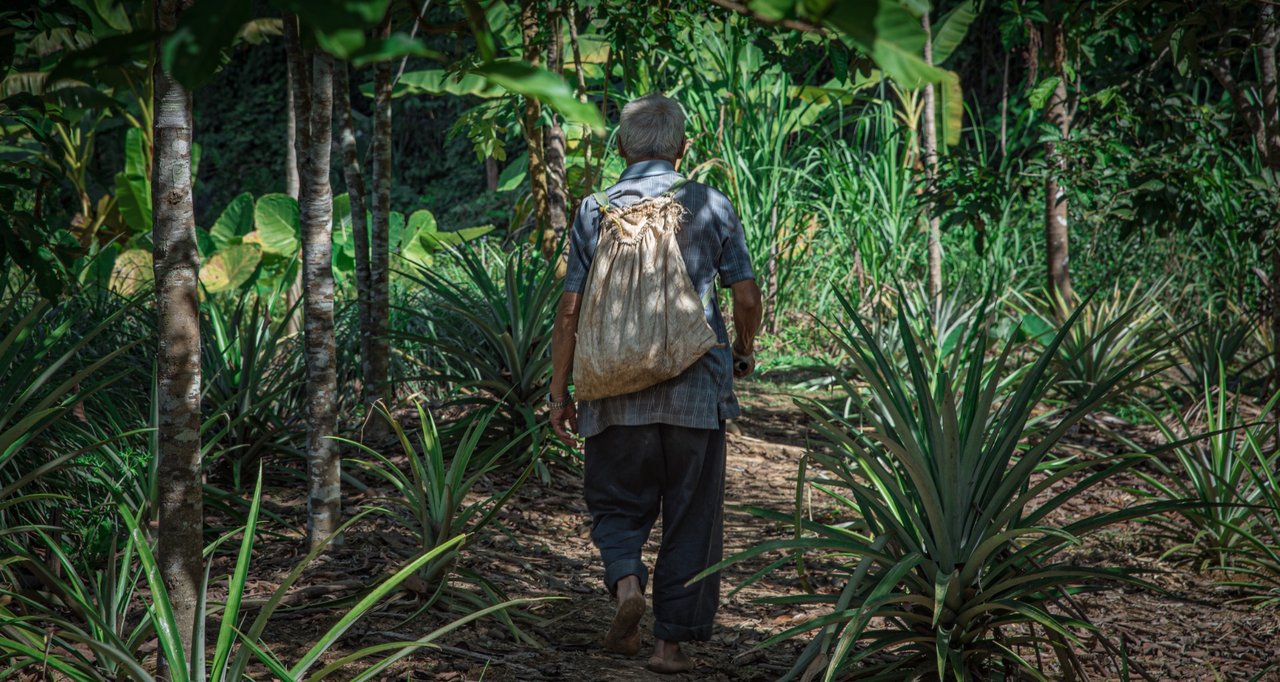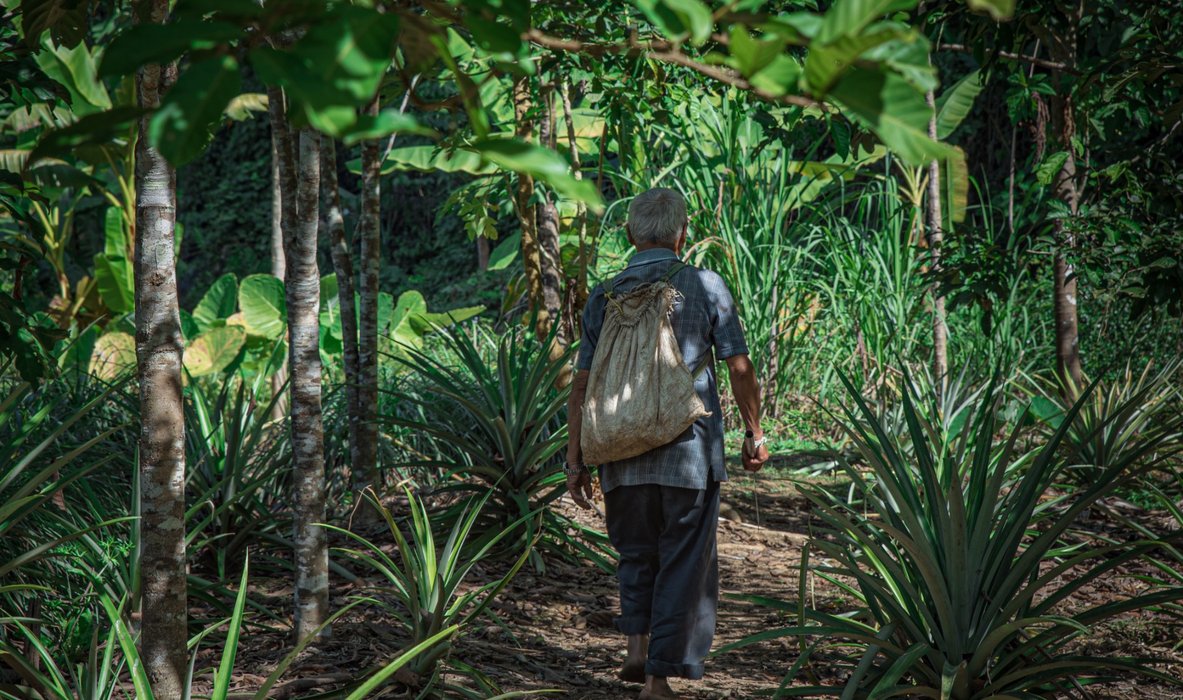 After eating the pineapple together he told me about the caves and said he offers tours through them for 1$. It is a ridiculous cheap price thinking about it now and regarding that he spend over 2 hours with me where he was explaining all kinds of plants around his farm and I'm dead serious when I tell you that he knew every single stone in his more than 100 meter deep caves. I've never seen anyone enjoying explaining things like Mr. Wa Shin did.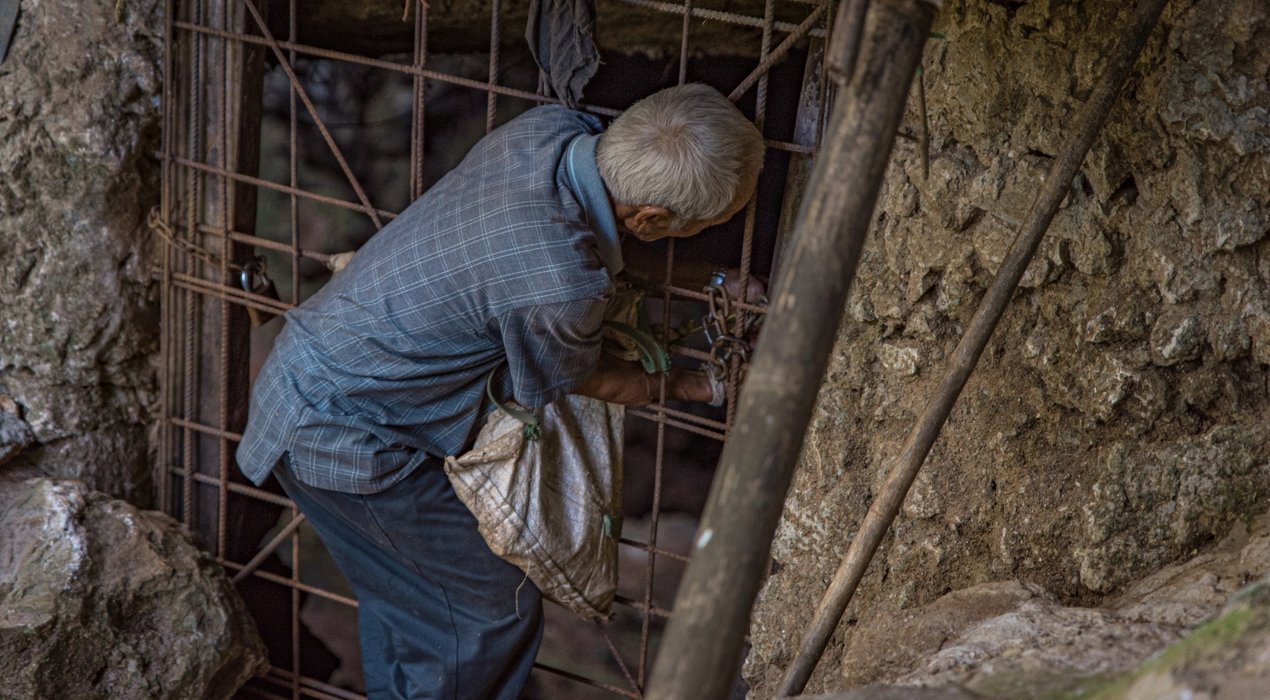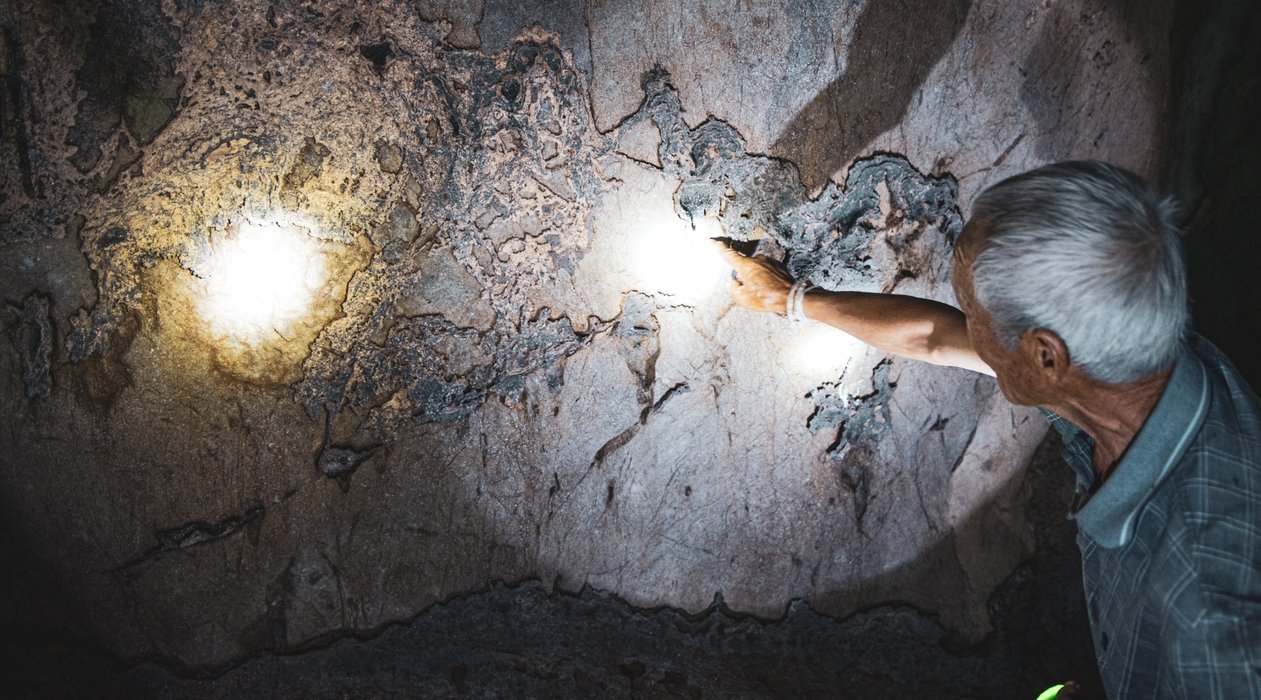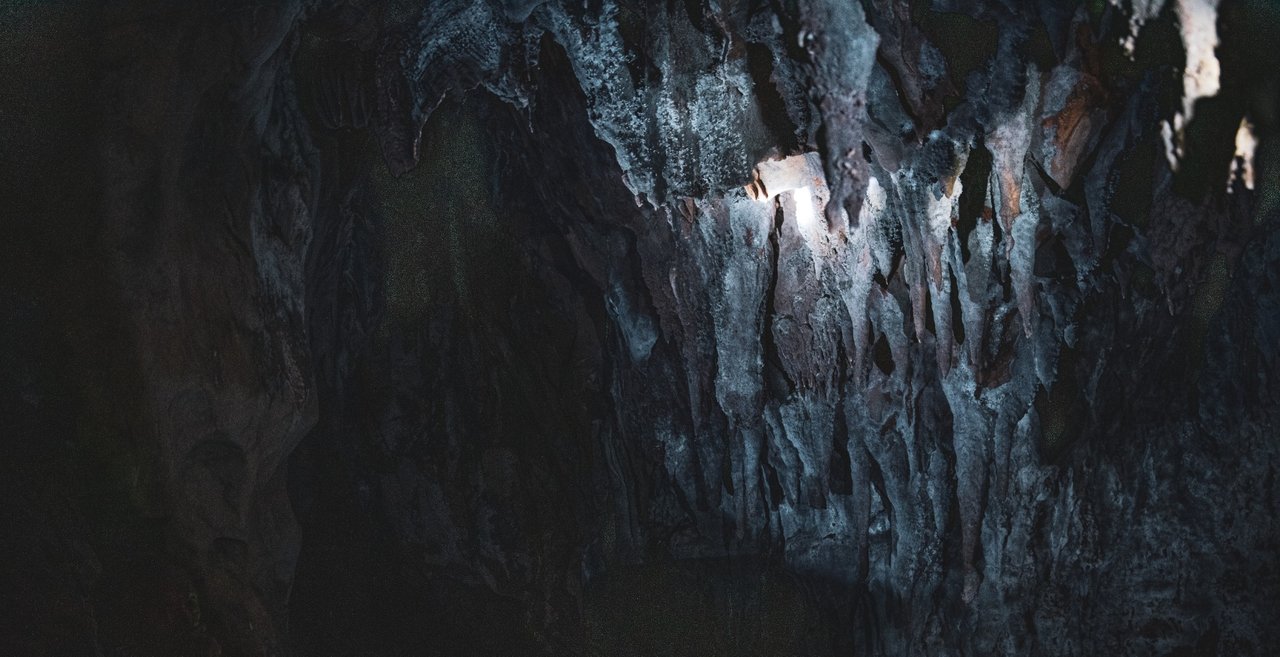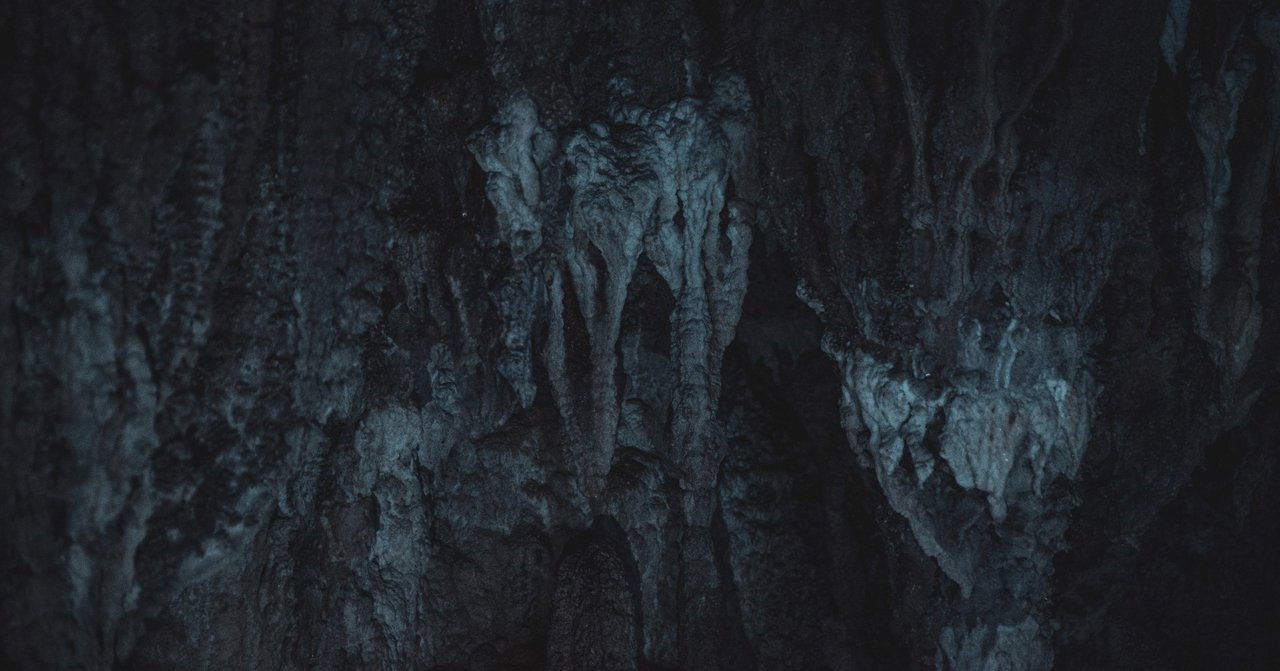 After the absolute impressive tour through the caves I asked Mr. Wa Shin if I could fly my drone around his farm and he was more than happy to agree and watching me with a huge smile flying around his beautiful land.

It still gives me goosebumps thinking back on how happy Mr. Wa Shin was when he saw his farm from the view of a bird for the first time of his life. Incredible moments :)
 
In the following days I tried to discover more and more spots of this area. There is a lot to see and I think I've discovered quite a lot during the 5 days I spend there.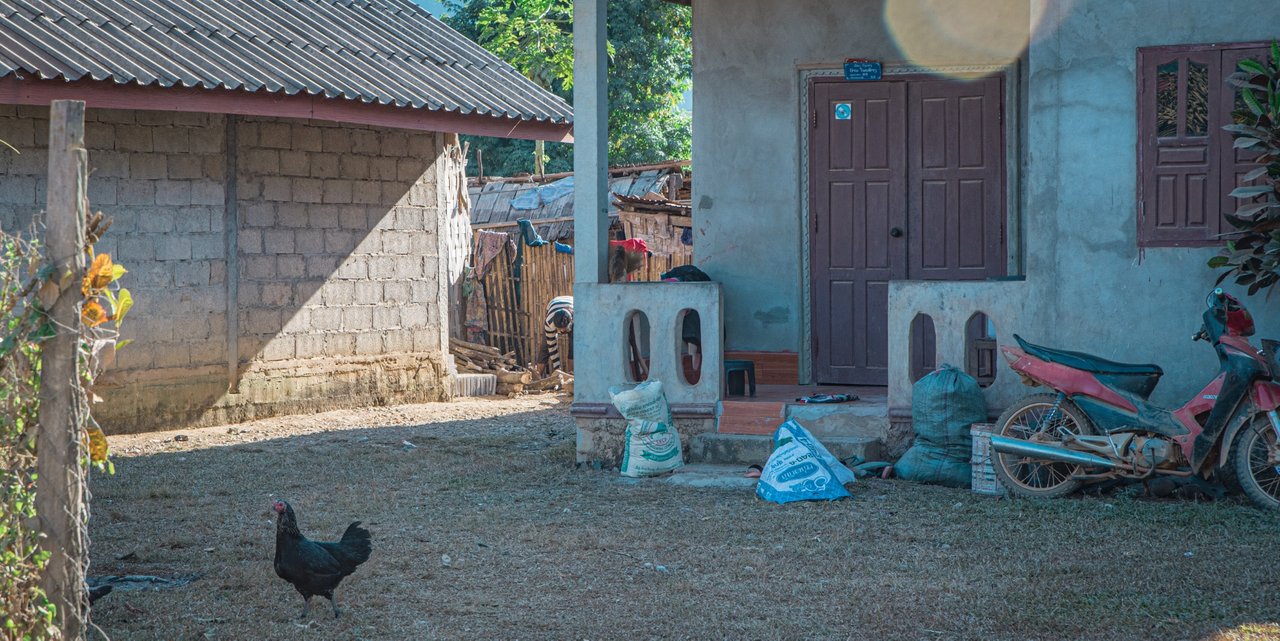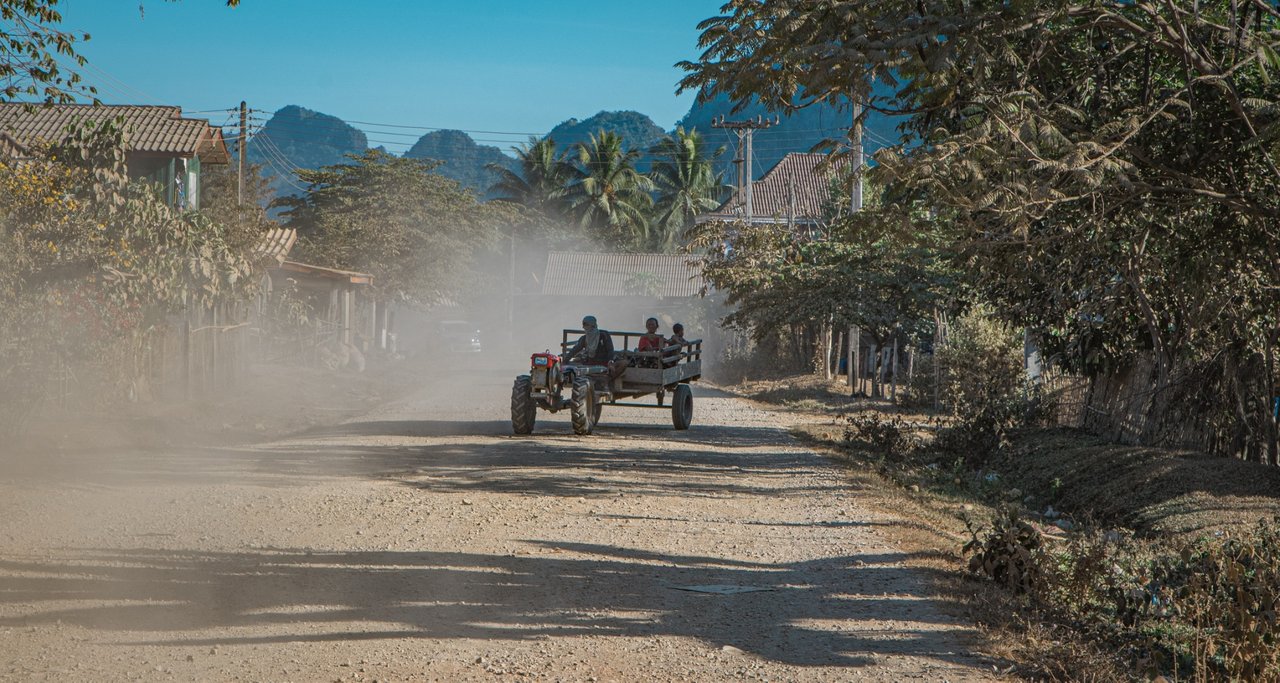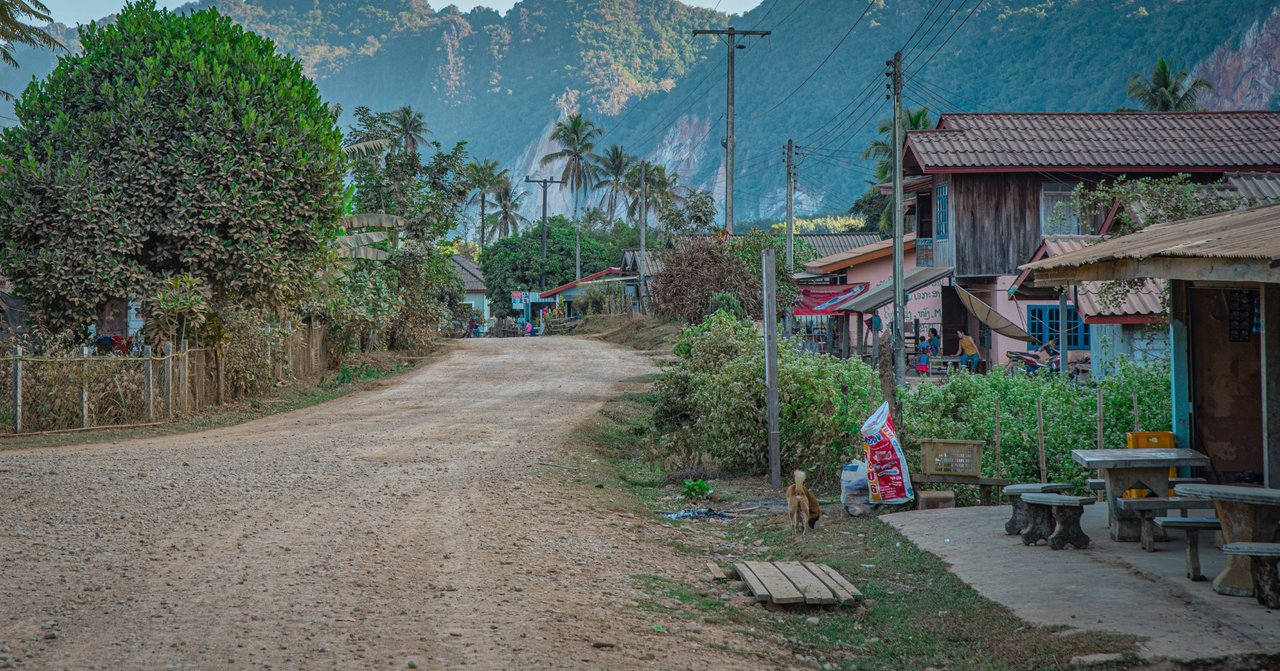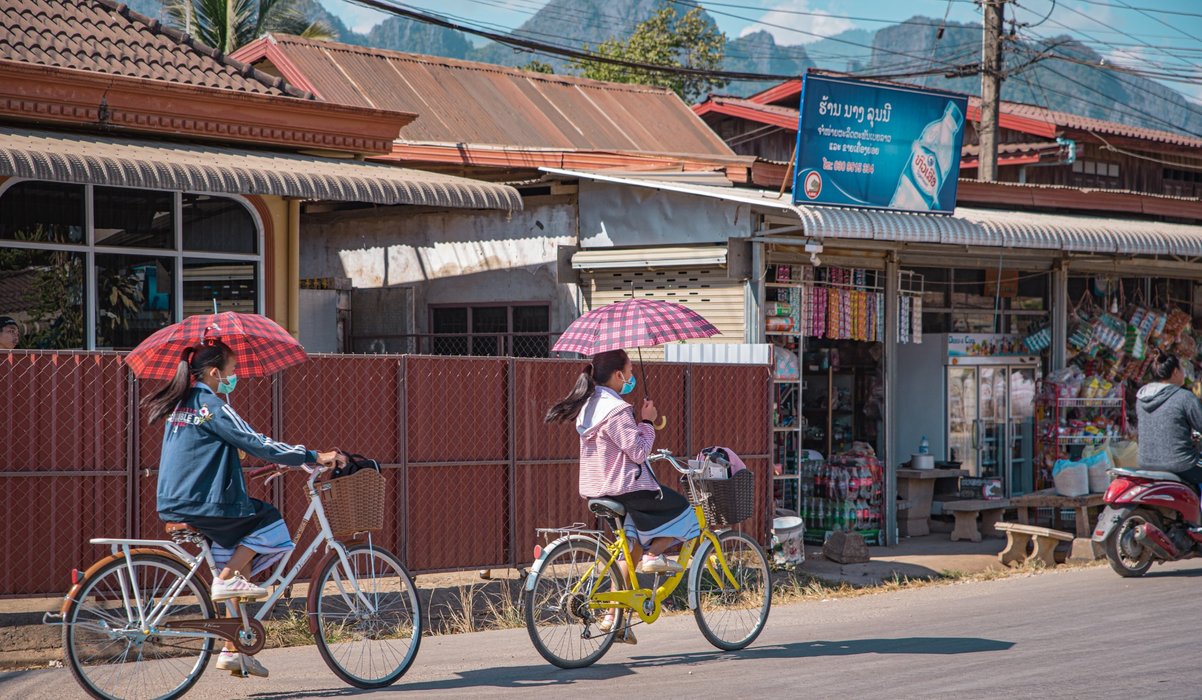 I've also tried to put together a short travel video so you can see some of the moments in motion. I know there are some shaky parts in it but all of this will improve tremendously in the near future ;)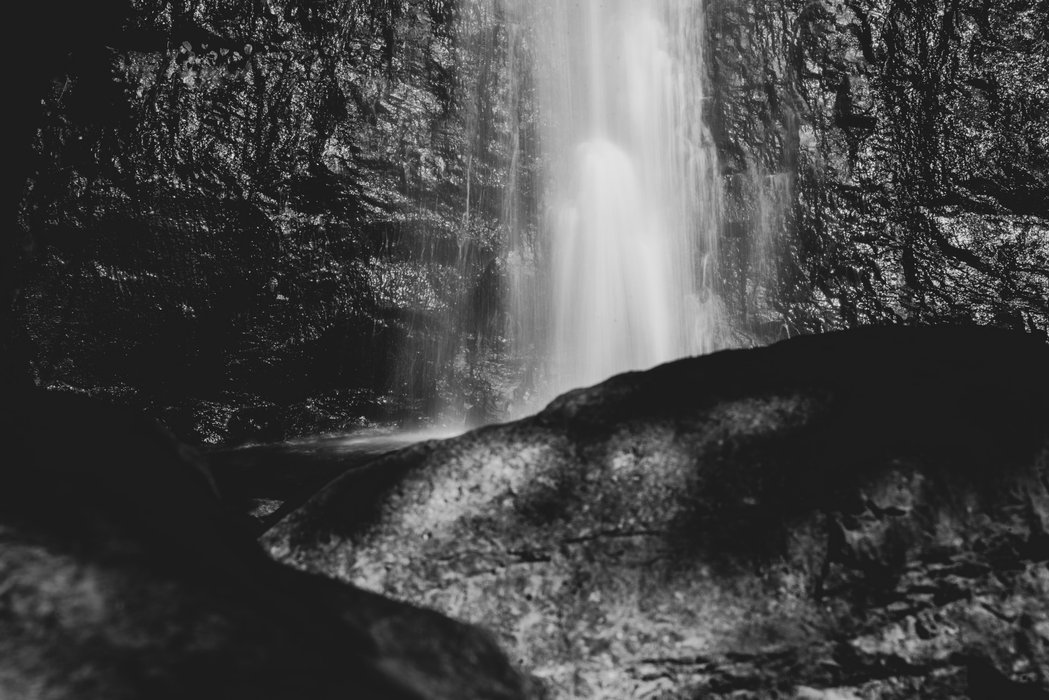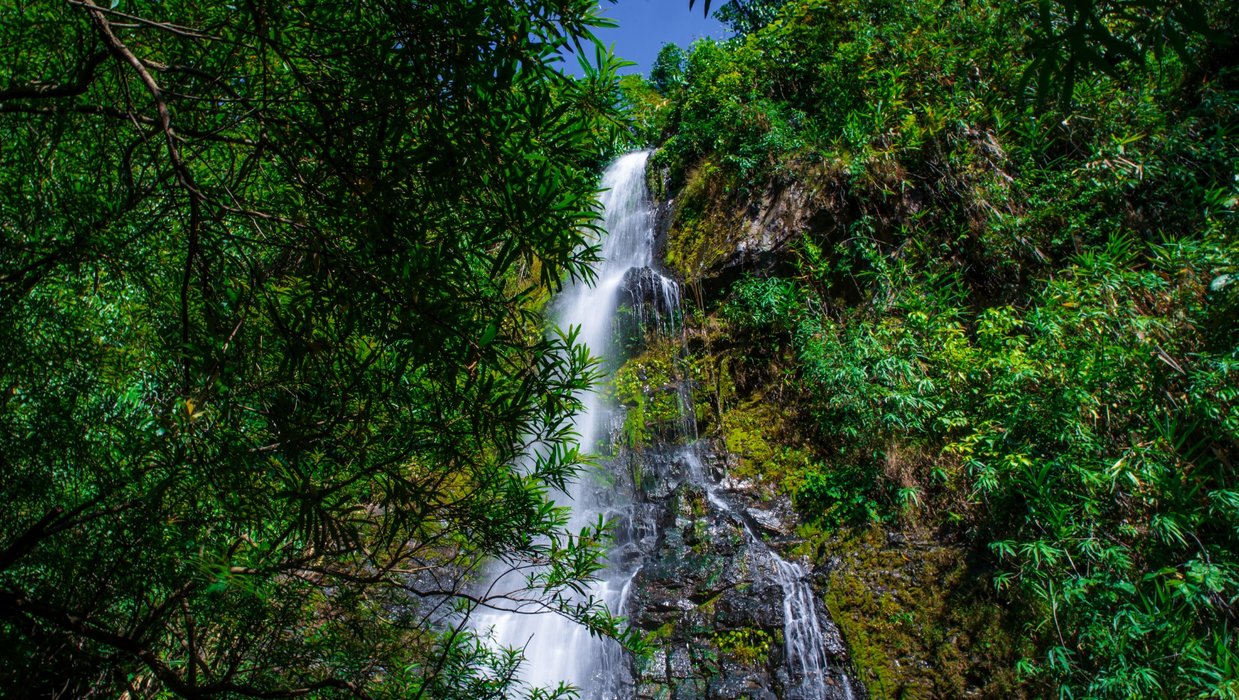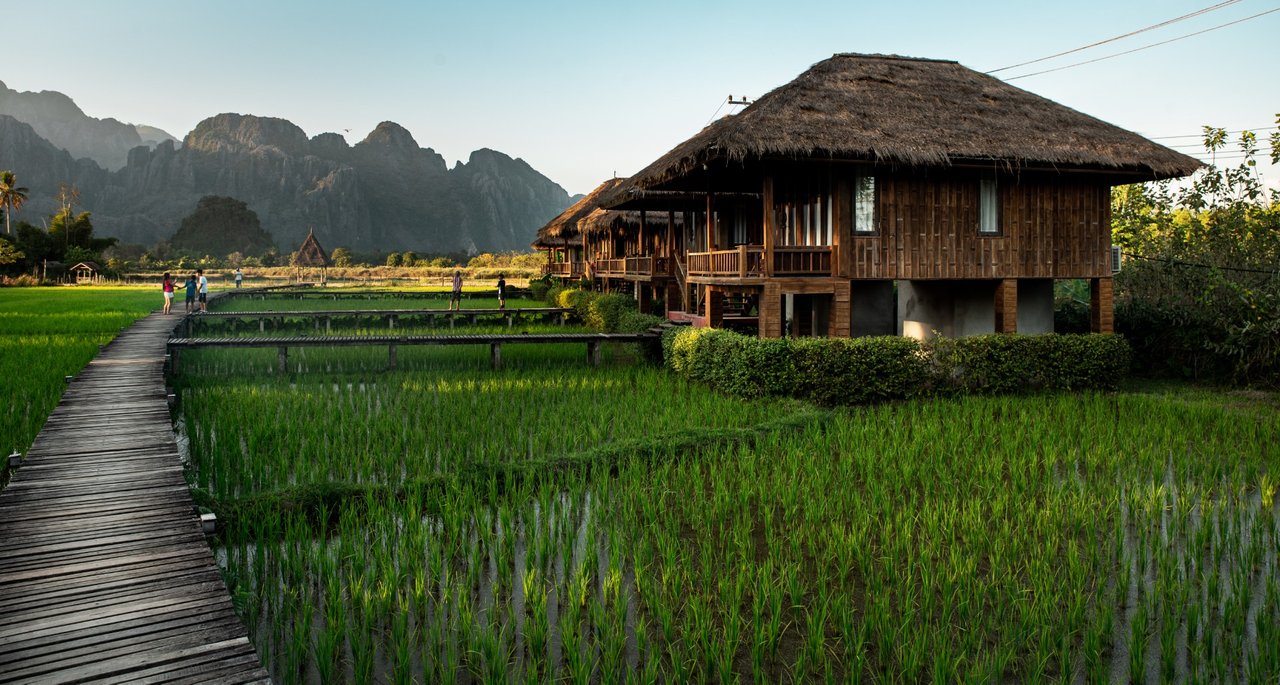 As always my time was limited but I did try my best to discover as much as possible during the 8 days I've spend in Laos. It was an absolute incredible trip with tons of good memories and I'm very sure that I will return to this beautiful country in the very near future again :)
 
Thanks for joining this little virtual tour with me :)
 
Best,
Chris