It's been some time since I've published my last Travel- Report for the simple reason that I did not have any time to travel in the past months except 2 short trips to Chiang Mai and another province in the north of Thailand.
But now I'm back with some new footage and another part of the world which I've discovered for 8 days in October 2019. - Shanghai, China

It also was the first time I've been into China. I did visit Hongkong & Macao before, which is pretty "Chinese" already but in terms of invisible country borders I have not touched Chinese ground before this trip.
One of the reasons why I've never visited China was because that I've needed to apply a Visa at the Chinese embassy, which is the way to go for Europeans and Americans. I'm usually super spoiled with owning an German Passport as we can enter over 160 countries without needing a Visa. Lucky us :D


Shanghai, China
In this report I will cover some major "question" and simple facts about the city
Shanghai
combined with a bunch of photos (from a total of 1964) I took on this 8 day travel.

The first thing which really fascinated and confused me at the same time when I've arrived in Shanghai, was the fact that it is extremely quiet in terms of noise! The reason for that is that almost every car, bus, scooter drives electric or with a hybrid engine. Something I haven't experienced before. How far are you behind Europe? :D
Let's start with some fact's about the city to begin with:


Facts about Shanghai
China's largest city
Population of 25 Million People (3th most populated city in the world)
Main language "Shanghainese" (1 of about 250 Chinese dialects)
16 districts (210 towns and subdistricts)
Size of 6,341 km2


Transportation
While I was walking most of the time I also took the Metro train a few times every day. It is by far the cheapest (Top Modern) Metro I've seen around the world.
From the Airport into the center of Shanghai you'll pay 7 CNY (1 USD) for a over 1 hour ride. And for every other distance you drive you will pay 3 CNY (0.43 USD) so this is the best way to get around for very low money.
I did not even sit in a Bus or a Car at all because of that reason.



Things to see
Well, there is a lot! :D - That been said, I'll show you some of the spots which I've visited. If you have a few days time I really would suggest you to
walk around
as much as you possible can. Of course, there are some major spots to visit but I'll
promise
you that you will find a ton of interesting things by just walking around the city.
Regarding to my step counter on my phone (Which is quite accurate) I've walked about 150 km in 7 days which is an 21 km average a day :D - But that's very doable if you have the whole day time to spend out in the city.


---

Shanghai Skyline
That's of course one of the must see's in Shanghai. You basically can not even avoid that :D It's probably one of the most impressive and stunning skylines around the world.


---

Shanghai buildings
As it is the
finance center
of China it has also a lot of tall buildings. Some of the highest buildings around the world are located in Shanghai (
Second tallest of the world - Shanghai tower
)





---

Shanghai from above
There is no way out on not going on top of a tower to see the city from above. I really tried hard to find a tower where I can go up for free but there was simple not a single one which wasn't either a
rooftop bar
or a visitor
observation deck.
So I've spend around 20$ to go on the second tallest tower of the world -
The Shanghai Tower
.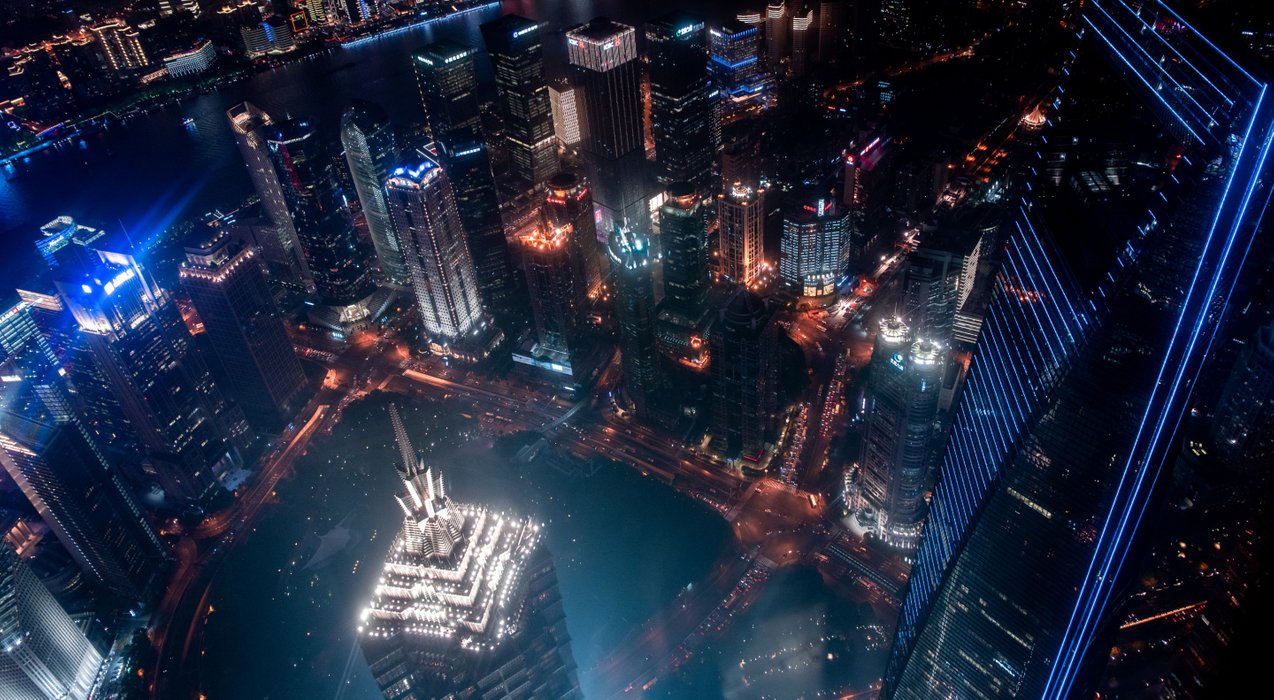 ---

The Bund
The Bund is on the old part of Shanghai. It's basically splitted by Old/New shanghai through the
Huángpǔ
river. On one side you have those massive tall buildings and on the other side you have older (often European style) buildings. This gives the whole city and stunning overall view.



I also took a little video in this area. I think it give's you a little better impression of this place (I finally managed to film a sequence with a tripod - I will do it more often now as I think that it looks pretty good)

People of Shanghai
I know that there are a lot of cliches out about the behavior of Chinese people (And I can't deny that some of them are not true). But my experience on my 8 day travel was 99% positive and expect spitting on the ground I did not find anything unusual or disrespectful. It was fine in my opinion.

As I mentioned in the facts the main language is "Shanghainese" but most of the Shanghai people I've got in contact with spoke also pretty good English. And if the person did not speak any English, I was still able to communicate with them with the little basic mandarin I speak :D (It felt great speaking some mandarin again, the only problem was, that I've mixed Chinese and Thai up which created some funny sentences sometimes, ha! :D)








Cost/Food
This (like mostly) depends very much on yourself. If you need fancy restaurants it can get pricey everywhere. I personally don't need anything fancy or special so I've ate mostly in some small street restaurants which always were amazing with great prices.
I'd say the price range is about 2-5$ for a big meal. I also should mention that I've had almost every day dumplings - On one day even more than 50 of them :D. Since I've lived in Taiwan I'm highly addicted to them and they are simply my favorite food on this planed :D.

For the expenses it's the same - It very much depends on what you need/want.
I've stayed in a hostel where I payed roughly 10$ a night and it was great. My overall spending's were super low (Not on purpose, just because they were :D) and I had an average spending of around 20$ (hostel, breakfast, lunch, dinner, beers :D) a day which is very good I'd say.

Resume
I love Shanghai!
The city is amazing. Even with it's massive population of 25 Million people it was never overcrowded. If Metro or Streets it was always great to move around.
I was even surprised by the air - I imagined it way worse then it was. There was also some wind around the city on every day I've been in the city so it was nice to breathe.
The only "bad" thing which is my very personal opinion of the way I like traveling is - It is to clean! To structured and to less chaotic :D You might now think that I'm crazy (And I maybe am :D) But I like things more wild, chaotic and noisy ;))
My next travel will definitely be something more adventures again :)) Stay tuned!

Thanks for joining this virtual trip with me through Shanghai.
Thanks for reading :))
Best,
Chris
---
@Steempress [@Steemitworldmap](