Day 3 - My last full day here in Delhi. It was quite a rough night again and I was sweating my ass of like an Scandinavian coal miner. I don't even know if I slept.. it was a mix of confusing sounds which the not really functioning AC made and constant water drinking as I knew that I had to stay hydrated. But hey!! We are on holiday! No need to sleep ;) - Lots of coffee and strong tea during the day will do it!
So I got out of bed quite early, took a quick cold shower, dressed myself and left the hostel. I visited my friend Omer's cafe again to have a cold brewed coffee before I started my day. After a small chat with him I left at around 10:00 AM into the wild streets of Delhi - Damn I was the same excited as on the days before. I just love the mix of cultures and chaos in this city.
 

My destination was Old Delhi again. What else? :D - This time I even had the great idea to start walking with earphones in my ears. Well after 5 mins I got almost killed about 3 times in the streets -
Nope, not a good idea :D
.
I mean I do love the sounds of cities but sometimes I need a little music in my head to get my mind in full focus. And I can tell you, Delhi is loud!!!!!!!!!!!! I'll drop a video bellow where you can hear a little bit of the daily Delhi horn orchestra -
 

Crazy, right ? :D
 

Chandni Chowk
It will be the last day for a while which I can spend here in Chandni Chowk. I already knew that I will miss this place and now I can confirm that I miss it. The pure beauty of perfect working chaos, the infinity little and tiny alleys along the streets. The little shops and markets all around the area. What an beautiful place this is.  









I remember an interesting talk with Farhim near the big bazaar in old Delhi. Farhim saw me while I was jumping around between cars, cows and people :D. I recognized him laughing a bit at me and as I got closer to him he quickly greeted me "A salam Alaikum" - "Alaikum Salam"
 
He asked me what on earth I'm trying to do in this streets and I told him that I was trying to get some good photos. We ended up chatting for about 30 mins and he told me some of his story. He grew up in Kashmir where his parents had a big farm for generations but suddenly they had to flew during political crisis a few years back. He told me that his entire life was about making trouble and getting in trouble until he started to go to the mosque frequently.
 
It was a great chat and super interesting to hear his story how he changed his life around with religion. I for myself am not a religious person but I do respect everyone's way of finding happiness. We should always remind our self to not judge people we don't know. All those conversations I had with all kinds of cultures and people are so incredible valuable and on the end we all just pursuit for happiness regardless what makes us happy.
 








I hope you enjoyed those 3 days with me virtually around Delhi. As this was my last day in India but not last day on my travel - I will start my next report from Nepal next weekend. Stay tuned! :))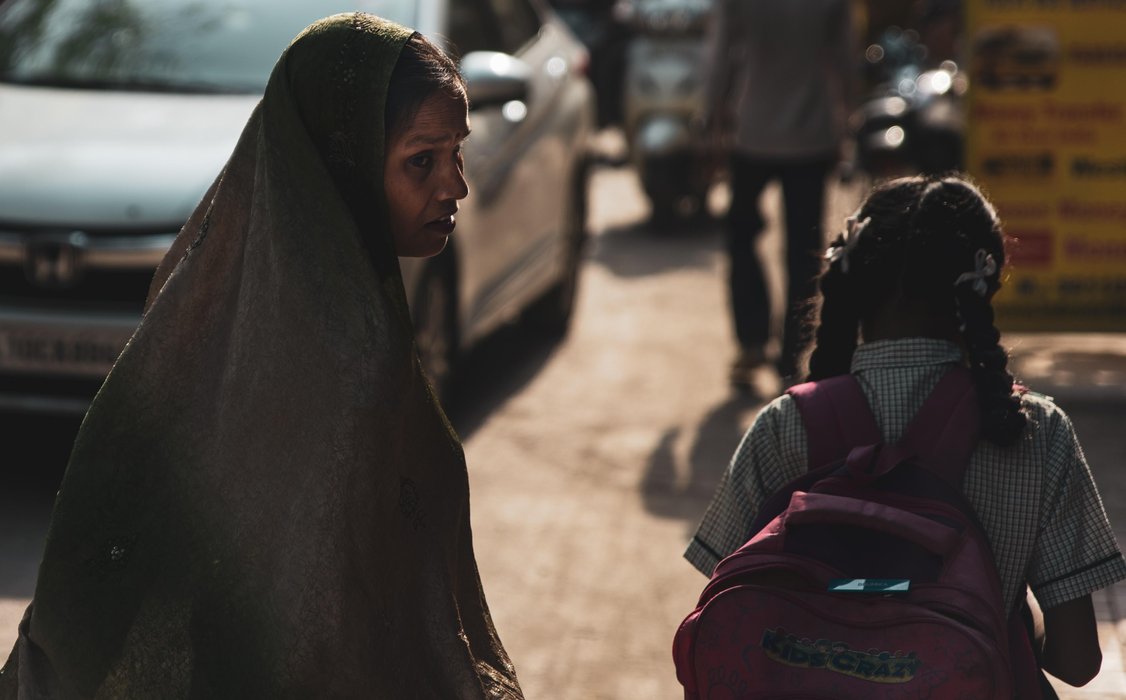 Thanks for reading!
 
Best,
Chris :))


---
Posted from my blog with SteemPress : https://world-capture.com/2019/05/11/travelreport-delhi-india-day-3/
---