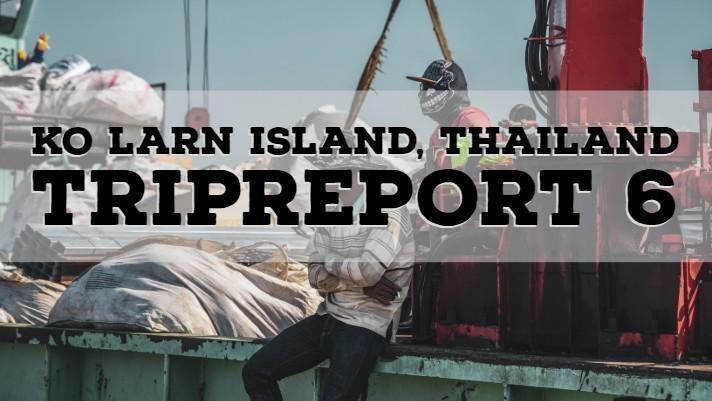 Good day guys!
 
Last Weekend I had some time to discover a Island which is not far away from the place I live (Chonburi, Thailand). The Island is called Ko Lan, It's a small Island on the east side of the Gulf of Siam and the best destination to get there is to take a boat from Pattaya.
 
Here are some Facts about the Island
Dimensions: Length 4.65km Width 2.15km
Highest elevation: 2.15km
Province: Chonburi
District: Bang Lamung
Population: 8000
 
How to get there?
There are 2 ways to go from Pattaya to Ko larn
Ferry - 30 THB (0,90 USD) 45 min
Speedboat 150 THB (4,50 USD) 15 min
 
Ferry Plan to Naban Port (Main village)
 
| To Naban from Pattaya | To Pattaya from Naban |
| --- | --- |
| 07:00 | 6:30 |
| 10:00 | 7:30 |
| 12 | 9:30 |
| 14 | 12:00 |
| 15:30 | 14:00 |
| 17:00 | 15:00 |
| 18:30 | 16:00 |
| - | 17:00 |
| - | 18:00 |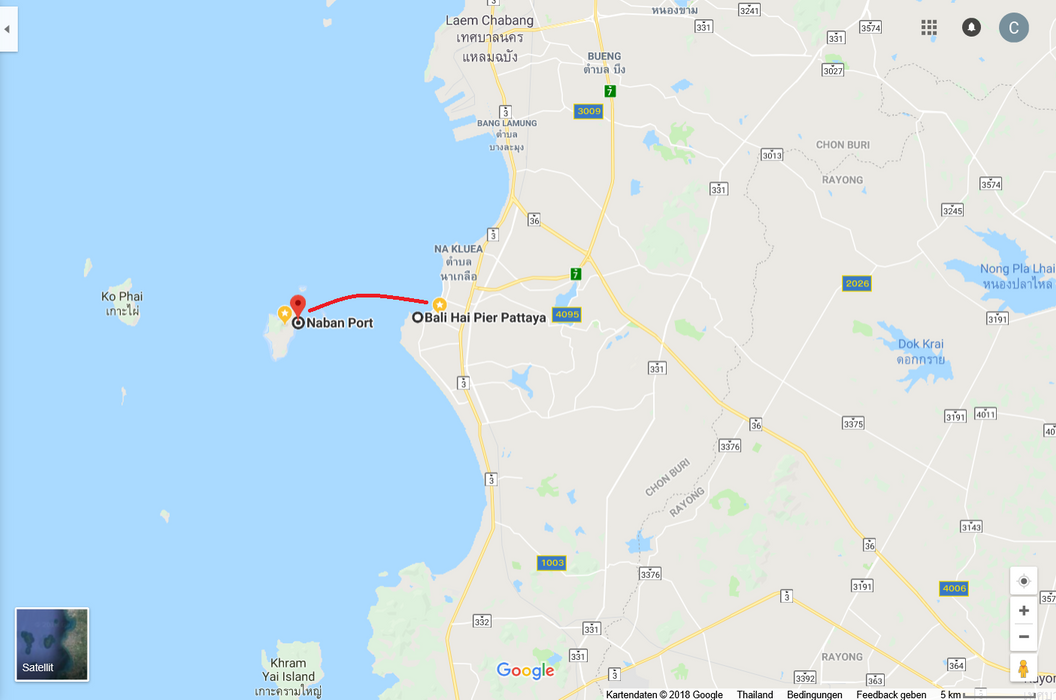 Ko Lan, Thailand
I started my small journey on saturday morning, drove 45 minutes to Pattaya and took the big ferry to the Island. The weather in the morning already looked perfect for a Island trip. Blue sky and sunshine.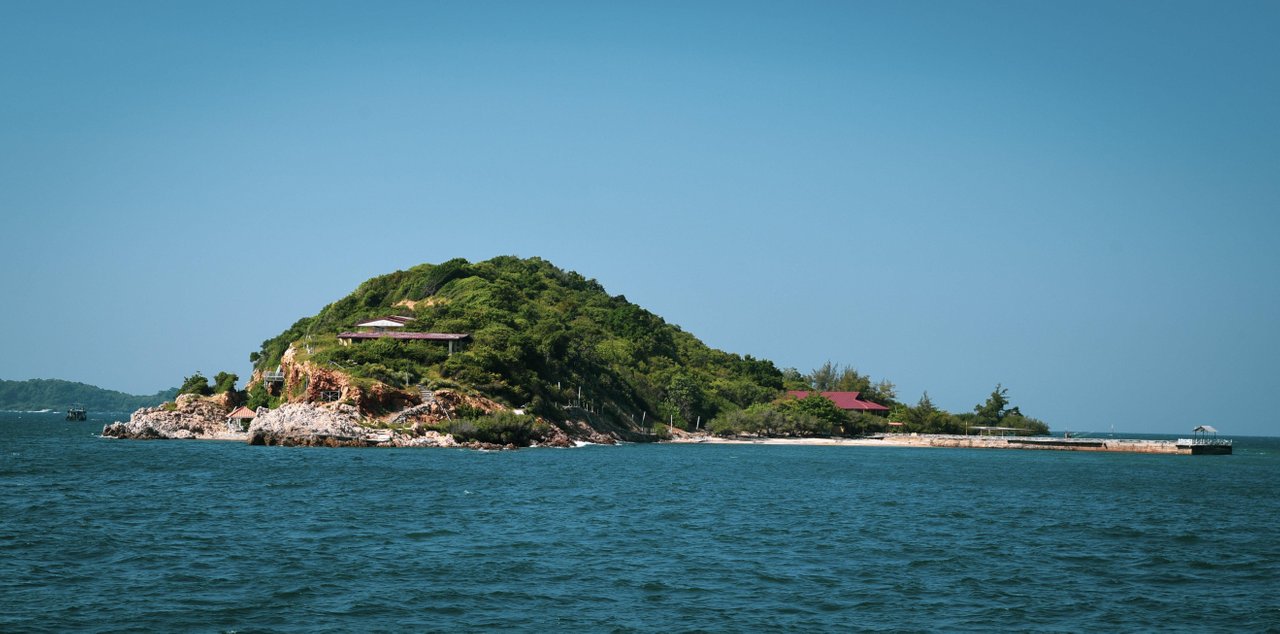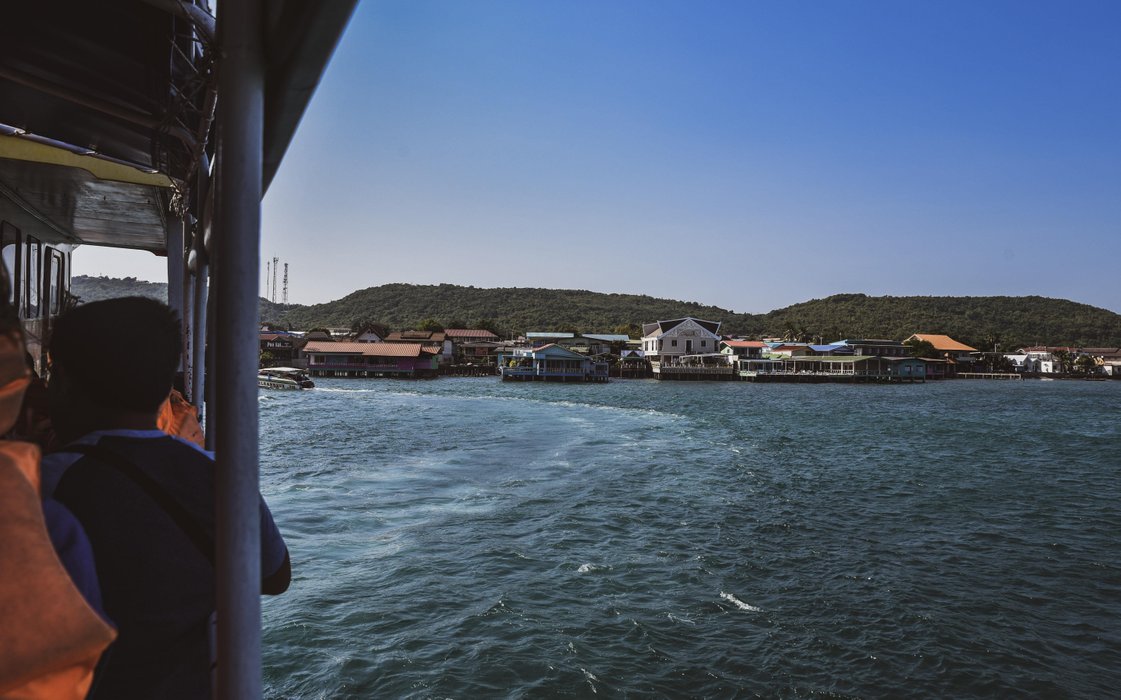 At around 11:00 AM I arrived on the Island. Already hungry for lunch as I only had some bananas for breakfast. Shortly after the ferry arrived I noticed some workers on the pier and of course, I could not hold myself back taking some pictures of them ;)
 
After I was done with taking pictures I had some lunch and went to my apartment (book a few days in advance if you dont want to have a "Not so good" apartment, don't be like me ;D ) , rented a scooter and went out to discover the Island.
 
As some of you might already know, I love taking picture of people most and I did not really have a clue how to take Beach photos ha, but hey "what would a Island report be without beach photos" ;)
 
The beach you just saw above (Samae Beach) on the pictures was by far the most beautiful one on the island in my opinion. Except you like crazy banana- boat action, the noice of speedboats and jetsky races. Samae Beach does not offer any of those activities so its much more quite there. Also the water color is blue and super clean.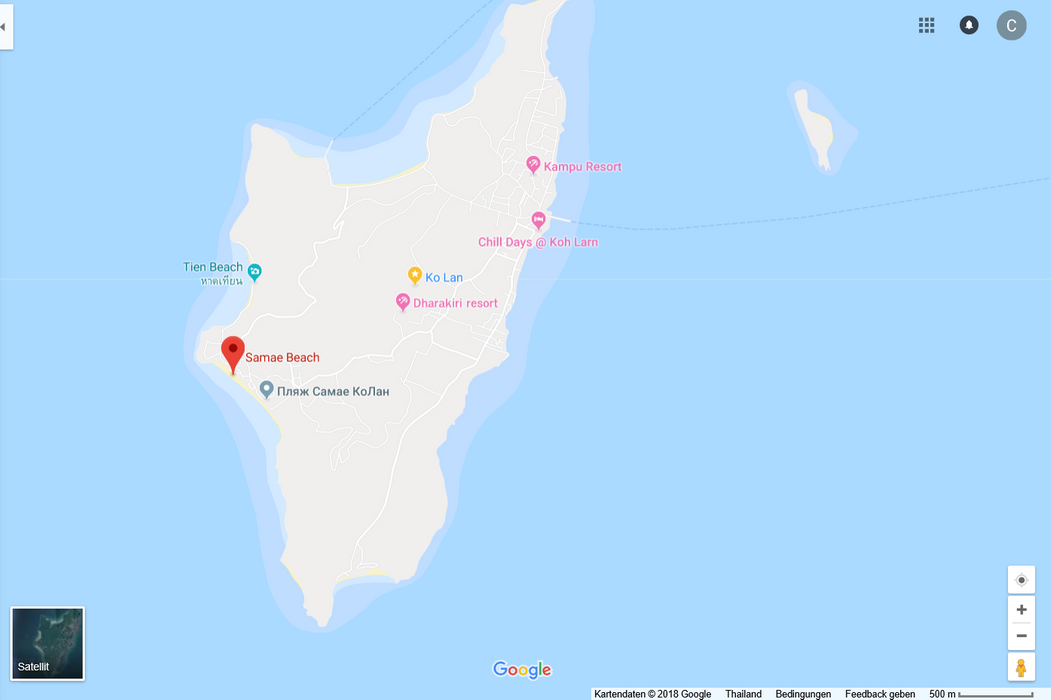 Before the sun went down I drove back to the apartment, unfortunatelly a bit to late for the sunset. But it was to cloudy anyway for colors in the sky. But hey! "I want to take pictures of something" - So why not try out some fine art !
 
Later at evening I went out to catch up with some friends, having some dinner and a few drinks in one of the many live music places the Island offers. I was suprised that the island has a pretty decent nightlife with a lot of places to go and enjoy.
 
On the next day after waking up I had some delicious breakfast and rented a scooter for the whole day again. I was discovering more of the Island, went swimming and snorkeling and took the last ferry at 18:00 PM back to Pattaya. It was great to leave the Island at the golden hour and also to see a nice sunset around the Island while driving back to the City by boat.
 
(Dont worry, the ferry driver was not mad at me taking a picture of him ;D )
Even it was only a weekend trip for 2 days - It really felt like I was on holidays. I totally need to go more often to this and other Islands now on the weekends. It was absolutely worth it and I enjoyed it a lot.
 
Thanks for reading! :))
 
As always, feel free to have a chat with me in the comment section! Cheers!
Best,
Chris