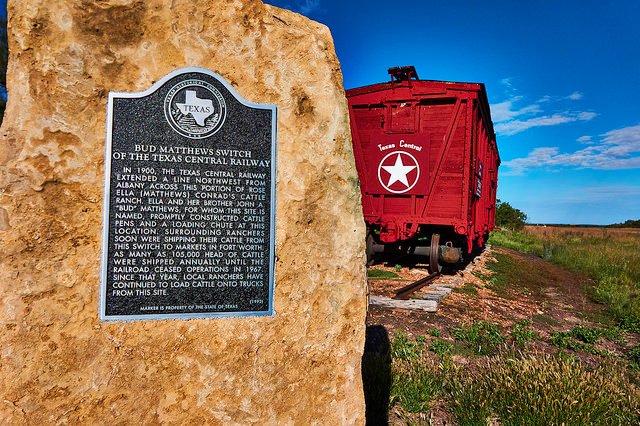 Scott and I were out collecting counties in the Albany, Texas, area when we came across the most unusual place out in the middle of nowhere. On highway 6, in Shackleford County, there were a couple of state historical markers, a caboose, a large cattle corral, and a windmill. This was obviously meant to be visited because there was a pull off and gravel parking lot. However, this was out in the middle of nowhere west of the county seat Albany; no other people were around and we hadn't seen anyone pass by the whole time we stopped to investigate.
(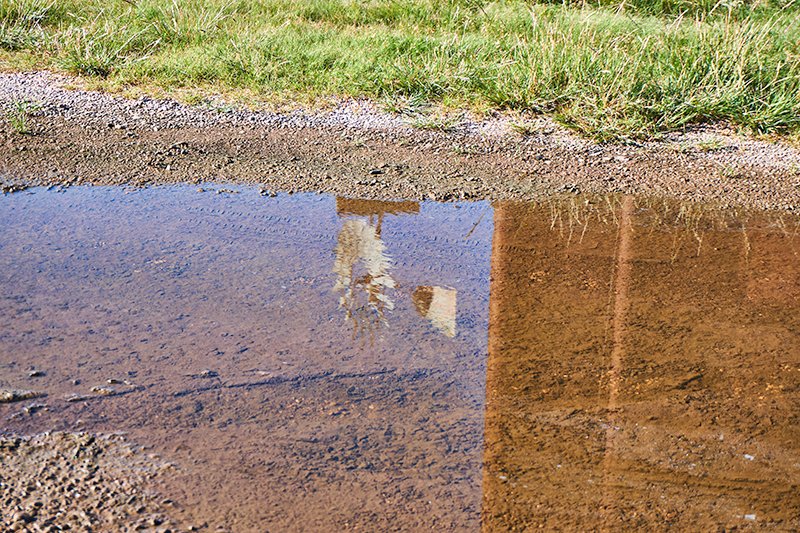 )
At one time the only way to get mail and people across the country was by stagecoach. The Butterfield Overland Mail Stageline ran from the Eastern United States to San Francisco, passing through Indian Territory and Texas. The stageline ran through Shackleford County from 1858 until the beginning of the Civil War in 1861. As Scott and I walked about this historical area, we found this to be one of the locations where the Butterfield stopped. Just a few miles down highway 6 was Smith's Station. Today, all that remains is a chimney next to the creek. The creek was eventually named Chimney Creek because of the still standing structure.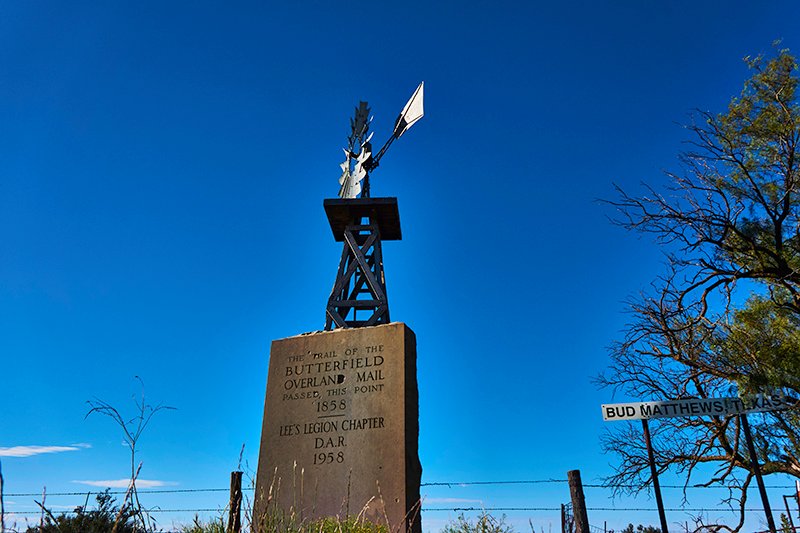 This area was called the Chimney Creek Ranch and was owned by Bud and Ella Matthews in the late 1880's and their family still owns the land today. Being in the cattle business, they decided to take a chance and make a request for the Texas Central Railway to create a switch on their cattle ranch. The railway accepted their proposal and the Bud Matthews Switch was created from Albany.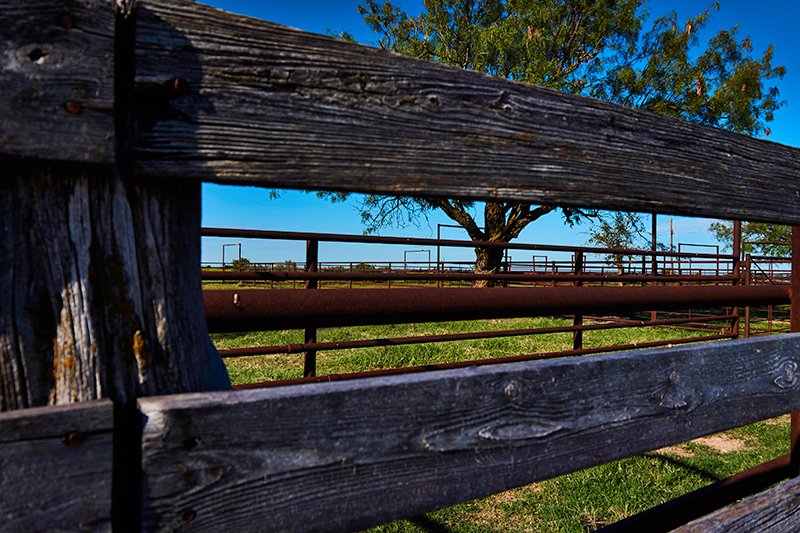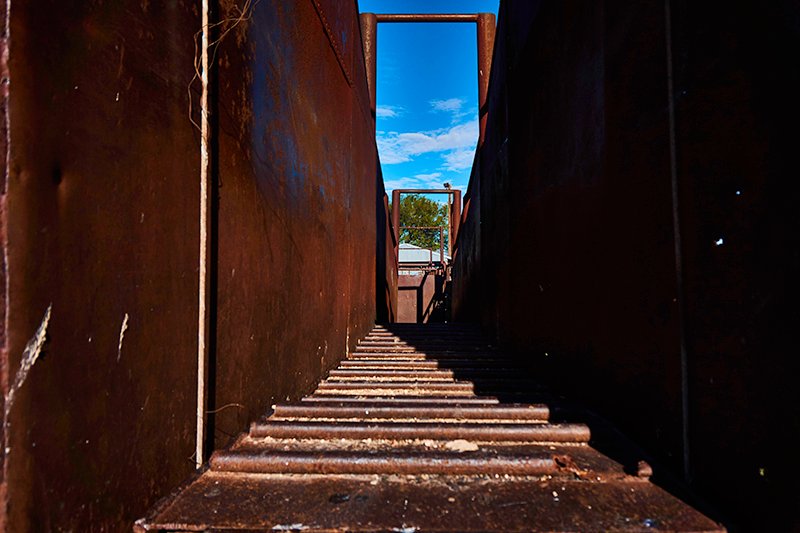 It is amazing to think that approximately 100,000 head of cattle passed through the corral and shoot annually to be put in cattle cars and transported to the Fort Worth Stockyard (which is still around today, only in tourist form) from 1900 until 1967 when it was more profitable to use the trucking industry. The corral was used for another 18 years after the switch was dismantled.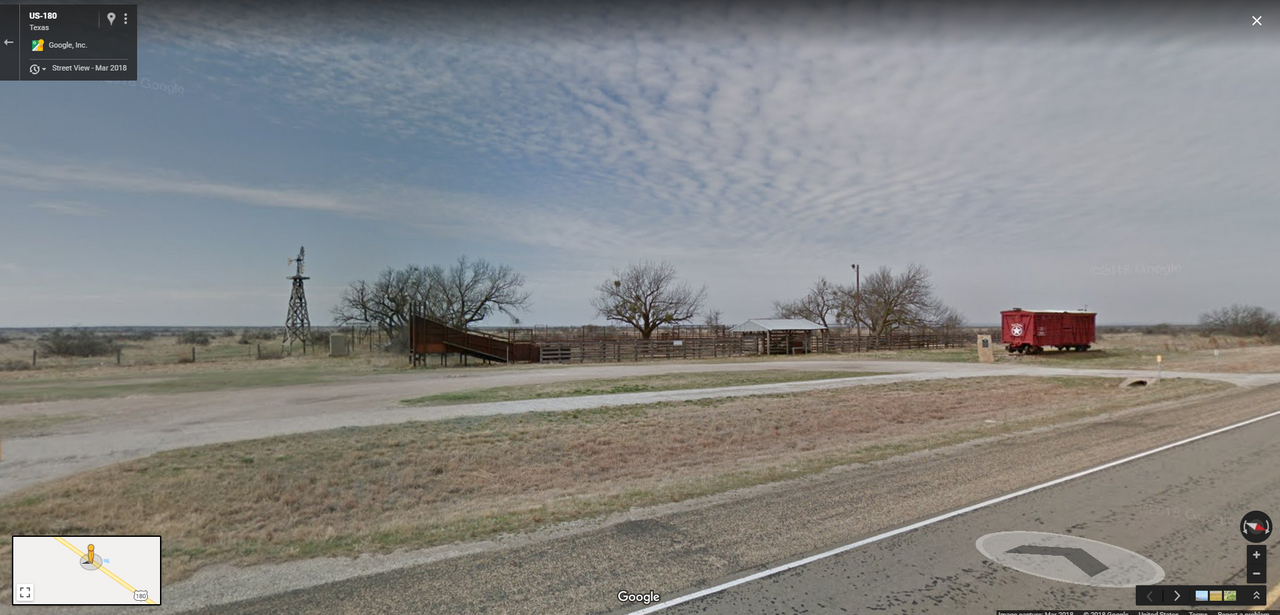 A screenshot of the Bud Matthews Switch via Google Maps.
When you drive up to this landmark, at first you find yourself wondering why there is a cattle car and large stone here, but as you drive closer, get out of your car, and view the items here you find yourself transported back in time when the world was powered by trains and horsepower. The family, knowing how special this place was, filed for the Texas Historical Marker. I was able to locate a video of the 1993 dedication for the marker. You can view this video and get further information here
http://www.chimneycreekranch.com/bud-matthews-switch
. You will also find further information and videos about the Butterfield Overland Mail marker here as well.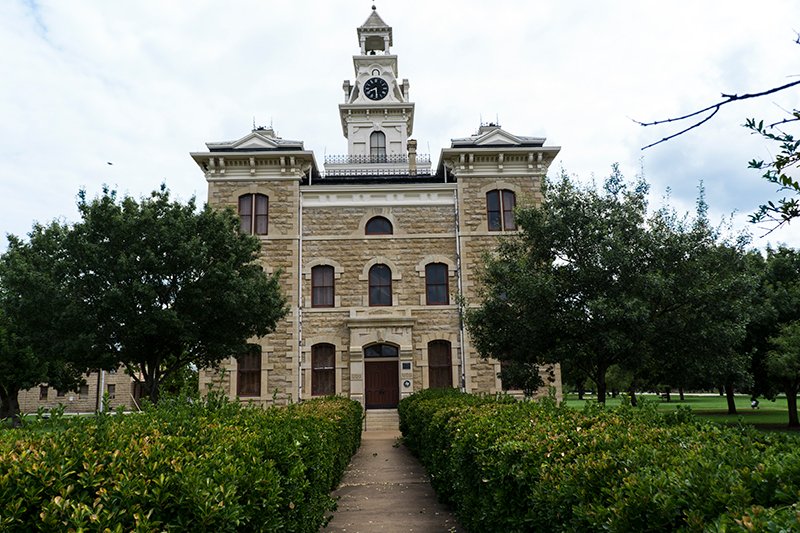 This was one of those finds that were truly serendipitous. We were only on our way from collecting the county courthouse for Shackelford county and headed toward the next county when we literally drove upon this precious bit of history. This is why we encourage all of you to get out and live life outside your box; go see the places in your neighborhood, city, county and even state. There are a lot of wonderful places just waiting for you to discover them.
Thank you so much for traveling with us today.




Much thanks to @penderis for creating this wonderful bit of art of us!