This evening Scott and I went to the movies. If any of you know me, you know I hate going to movie theaters because of the loud volume and I feel like I am wasting my time. However, there are those few movies that are the exception for me. **Free Solo** is one of those movies. It is a National Geographic documentary about solo mountain climber Alex Honnold and his ascent of El Capitan in Yosemite National Park in June of 2017.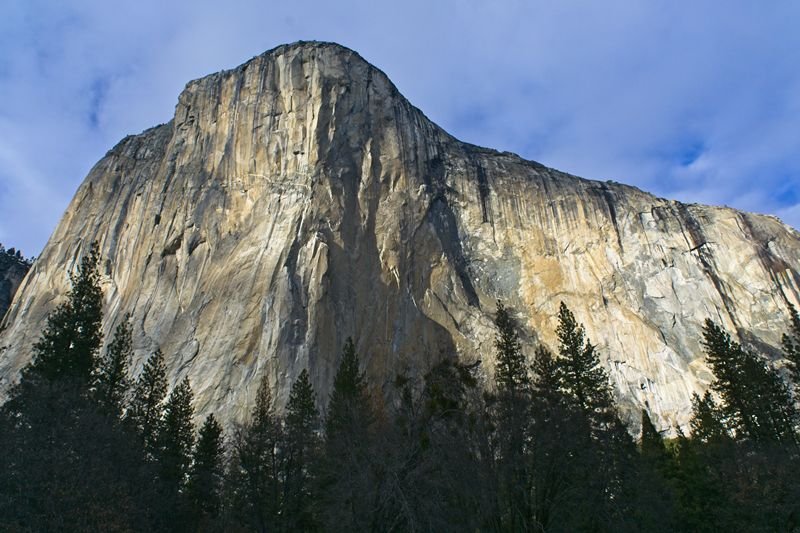 *El Capitan photo taken by Scott.
Free Soloing is a style of rock climbing where a climber does not use any type of safety gear while scaling the rock walls. Normally climbers will have harnesses and guide ropes to keep them from plunging to their deaths. However, there are some climbers who find this type of climbing to be well worth the risk. There have been thirteen notable deaths from this sport since 1913 and Ueli Steck being the most recent having fell approximately 1000 meters. Most people believe this sport to be reckless because if you fall, you die.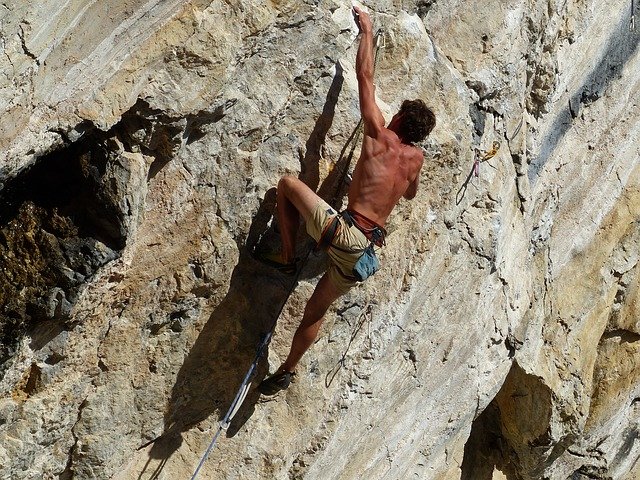 Click HERE to view the photo source.
Scott and I have come across a person or two who were doing soloing on small boulders in Glen Rose, Texas, but these were just boulders; not anything like the huge granite monster in Yosemite Valley. It was interesting to see these people working their way around each boulder and I was very curious how they could figure out where the hand and foot holds were. The movie actually discussed this by showing Alex Honnold participating in a scientific study to figure out just how his brain worked in this type of situation.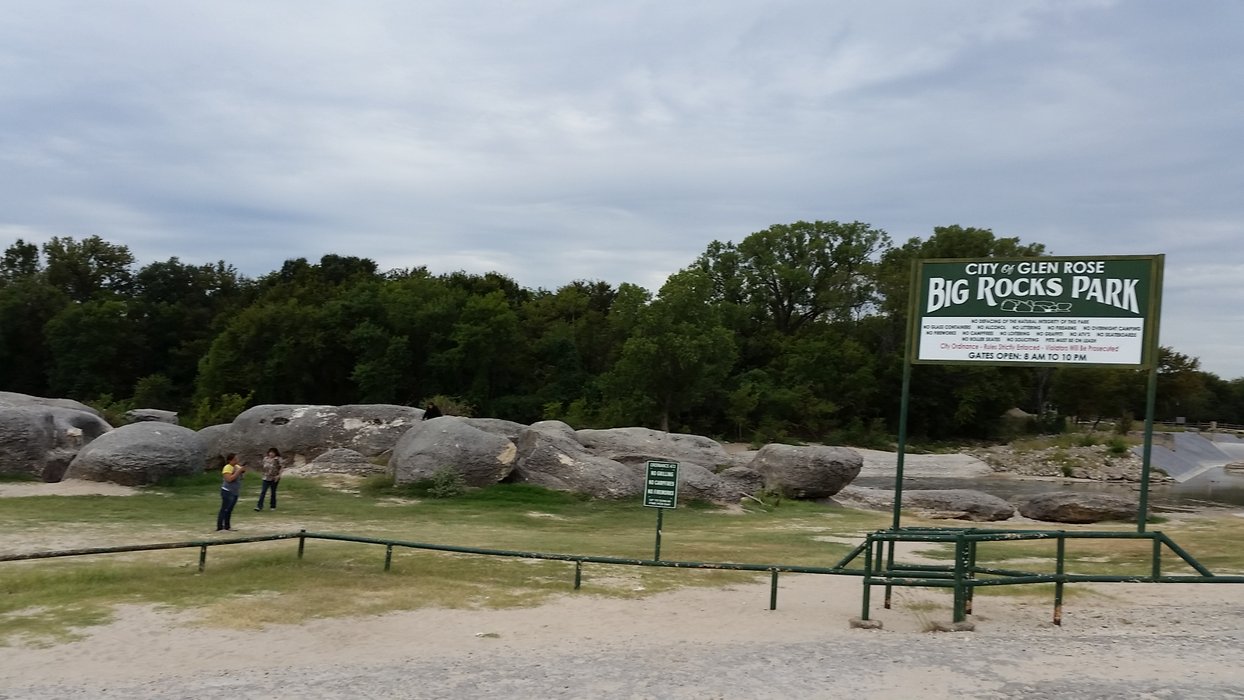 Big Rocks Park in Glen Rose, Texas.
One of the things that caught my attention during the movie was when he said, " Nobody achieves anything great by being happy and cozy." This struck home for me. I have found when I am sitting at home comfortably, not putting myself in new situations, I am rarely accomplishing anything more than the daily chores I have deemed important. It is when I am going new places and experiencing things where I am out of my comfort zone, outside of my box, that I find I am learning something new, being more creative, and accomplishing so much more.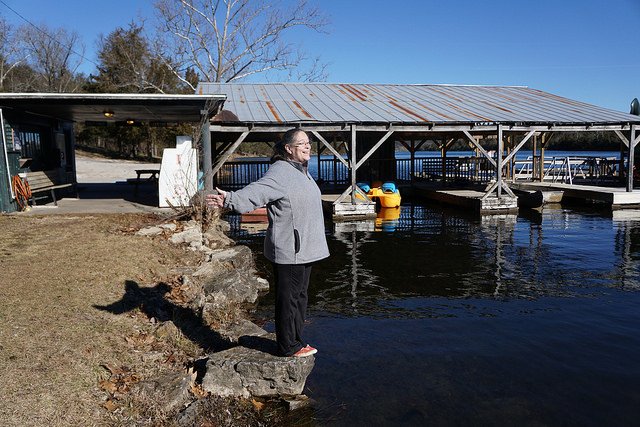 Ren's living on the edge!
I may not be climbing without safety gear on the tallest mountainsides, but I am stepping out and trying to experience life the best way I know how. For me, this means driving on those twisty roads high in the mountains, going for a hike where there are wild beasts and snakes, or preparing to travel to places unknown to us. The fact is that I get out there and live.
If you get a chance, go see the movie **Free Solo** and see just how inspired you can be to achieve something great by getting out of your comfort zone.