The 2018 fall colors are happening early in 2018 and we decided a hike in the Keystone Ancient Forest near Sand Springs, Oklahoma, in Osage County, was a good way to view it. This 1,300-acre nature preserve is filled with ancient trees that range from 300-500 years old. These trees may not be as tall as the Sequoias in California, but they are the oldest trees we have here in Oklahoma. Here you can see what the Osage/Flint Hills area looked like before civilization took over.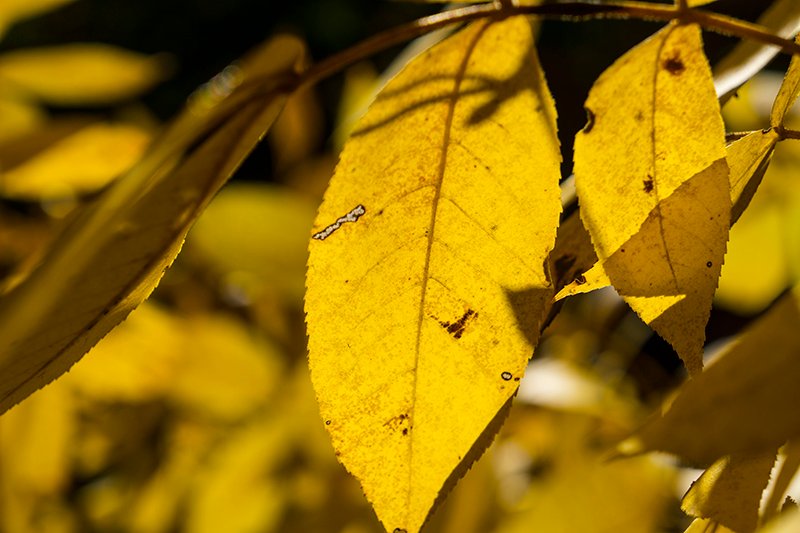 Scott got as close as he could to take this one and get the amazing yellow color.
We also took a moment and shared how to use the walking sticks we use to help take some of the stress off of our hands, backs, and knees. It was a quick "how-to" but we both think it shows the details clearly and simply to help you understand the trick we use.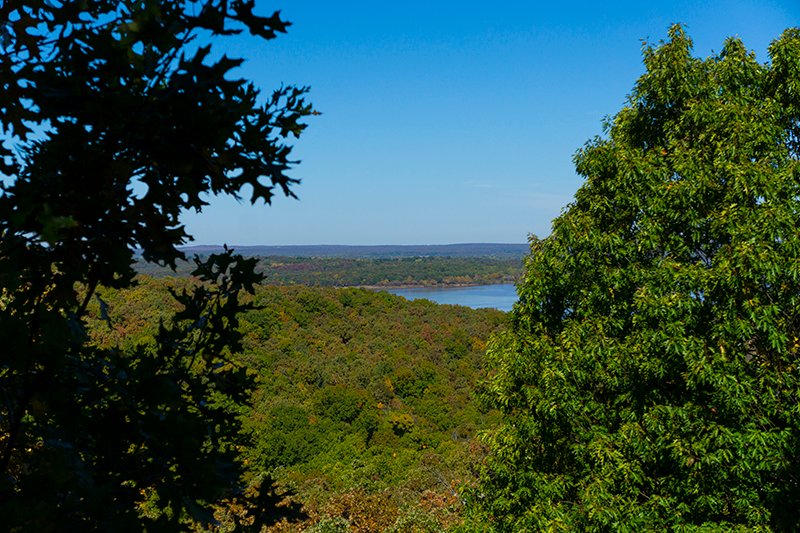 A view from 1051 feet above sea level looking over Keystone lake; photo taken by Scott.
This forest is managed by the Nature Conservancy. They only allow guests to come hike on specific days each month. This helps to keep down damage to the location and it definitely makes it a spot people are curious about. Here you will find Blackjack and Post Oak trees, plenty of wildlife such as bobcats, deer and many birds. I look forward to visiting this site again in another season so I can appreciate out geography history.
---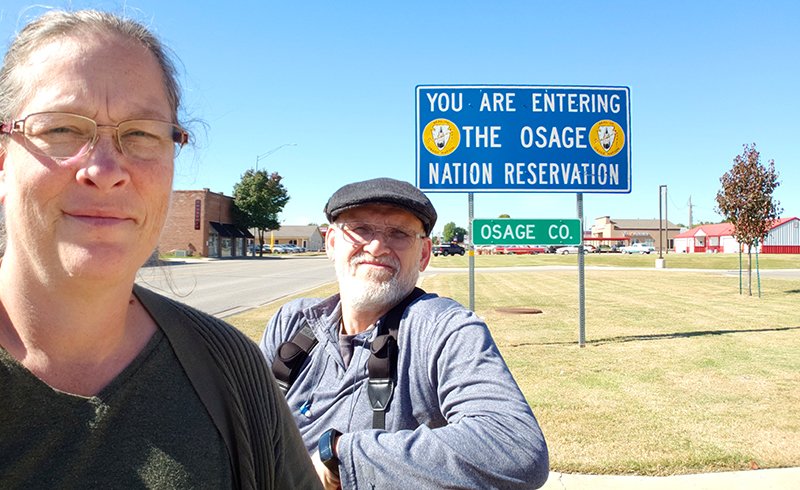 There are 3,144 counties in the United States and we are going to do our best to collect them all. We started traveling in 2013 and over the past couple of years, we decided the best way to see our world would be to do it one county at a time. If you are interested in seeing more about our travels, you can find more videos on our YouTube channel.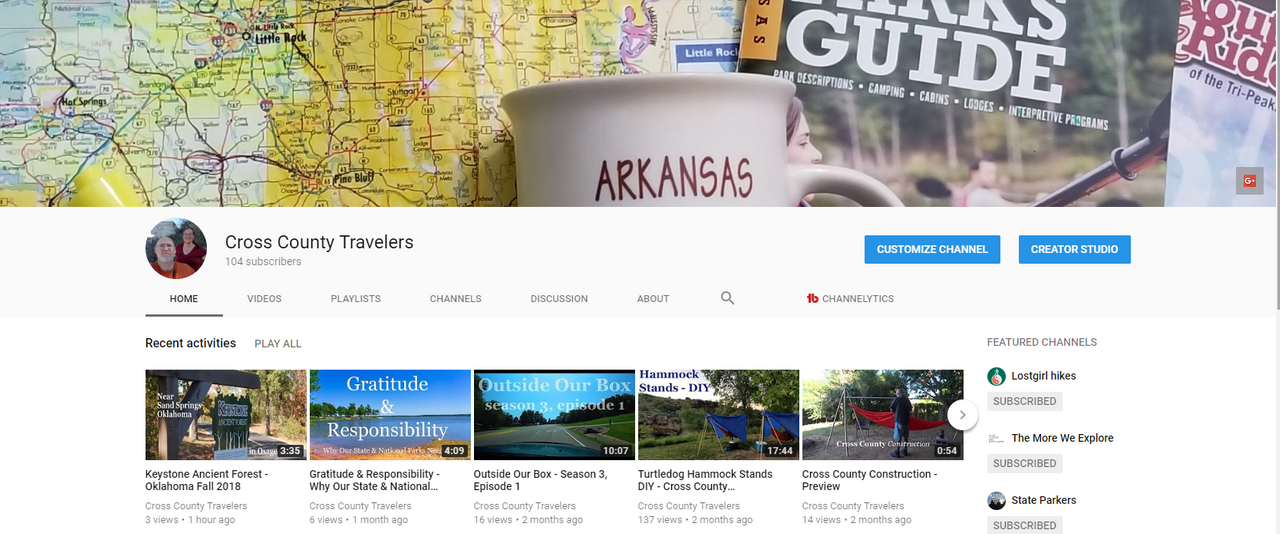 Most Importantly, you can find more detailed information about where we have been on our website
http://crosscountytravelers.com
. We have current United States county map showing what counties we have visited. At this time we are still working on getting more things up on the website to show you what we have done and are doing in each county, but it takes time.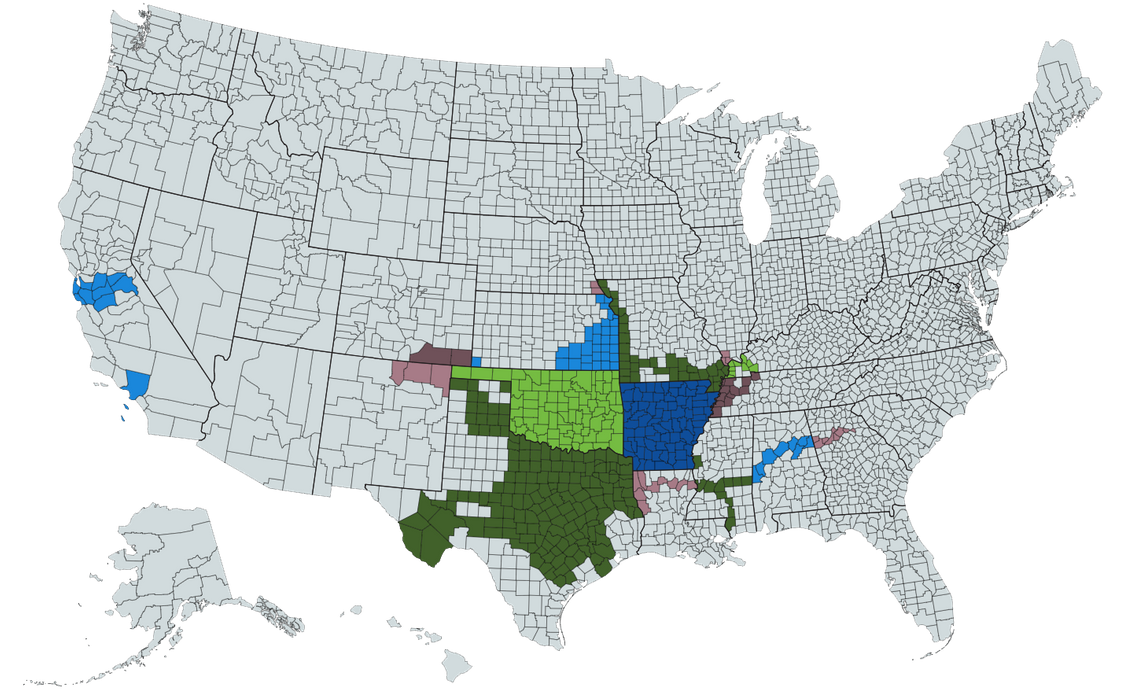 Our goal is to encourage everyone to get out, live life outside their box. We have decided to do this for ourselves by seeing what is in different counties around the United States. This has enabled us to meet new people, experience new cultures, and see amazing places. If you would like to help us get our message out there via YouTube, please do this one simple thing: Give our video a thumbs up, subscribe, share our content, and interact with us. If you want to help get our message out there via SteemIt you can do a couple of things: Follow us, upvote our posts, resteem our posts, and interact with us.
Thanks so much!



Thank you @penderis for this great bit of art.

Thank you @enginewitty for this great art piece.