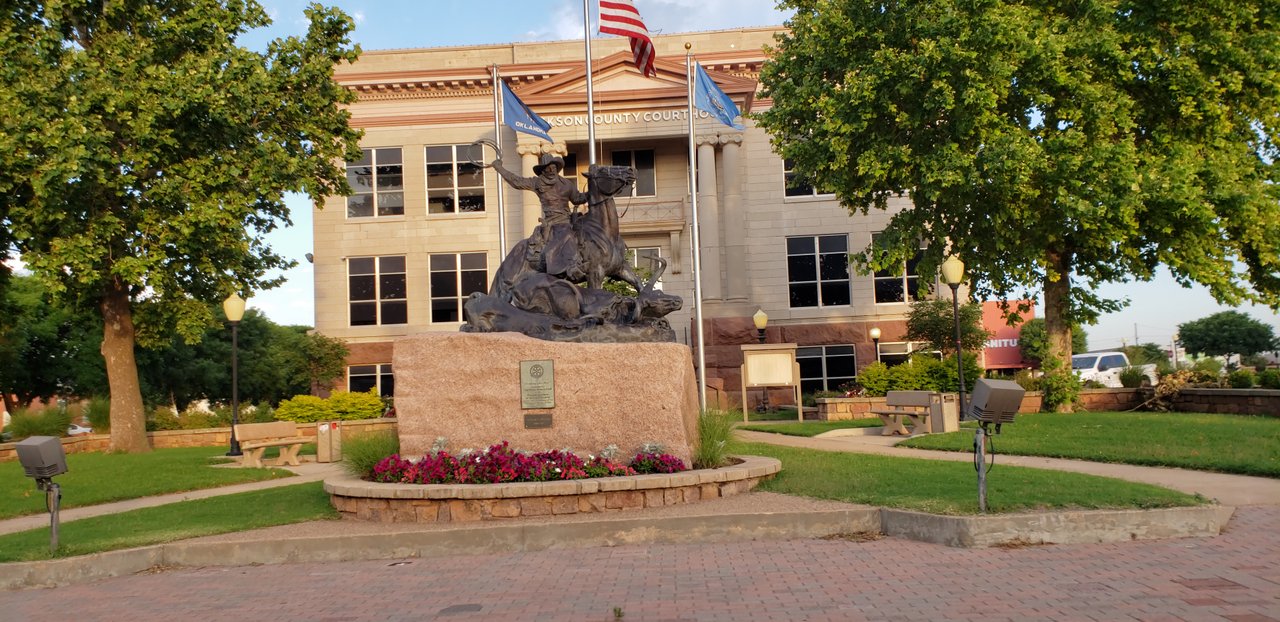 Jackson County Courthouse in Altus, Oklahoma.
We arrived in Altus, OK, a little after midnight and stayed at the Knights Inn on the north end of Main Street. The place was older, but it was clean with no bugs and they were super nice. The best part is they allowed us to have Cordie with us at no extra charge! If you go to Altus, check them out; it is a good place and won't cost you a lot.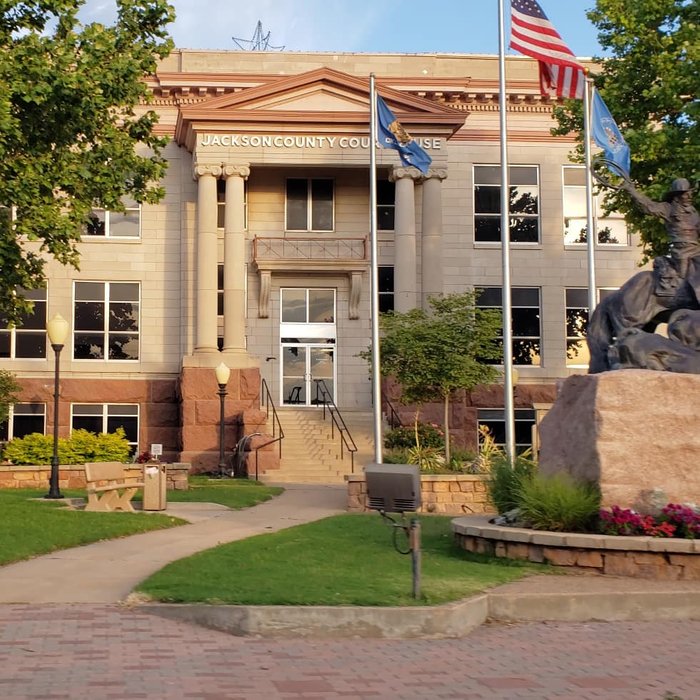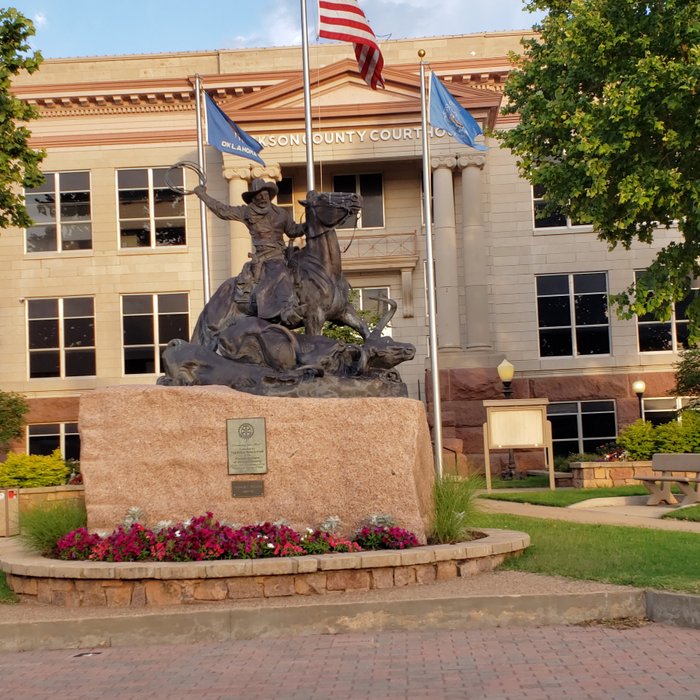 The statue is titled "Crossing The Red" and I am unsure of the artist."


We were up early and headed to grab breakfast and the Jackson County Courthouse! Sweet!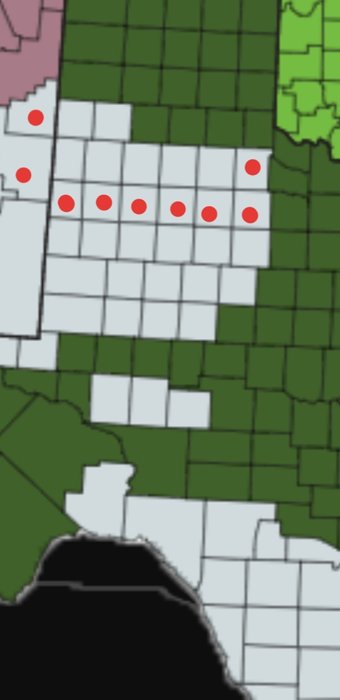 The plan is to drive to Cottle, King, Dickens, Crosby, Lubbock, Hockley, and Cochran counties in Texas. Then we will cross over to New Mexico and head towards Oasis State Park for the night. This will give us Roosevelt and Curry counties there. Nine counties and a state park isnt bad for one day. If we are lucky, we will grab all the Texas county courthouses!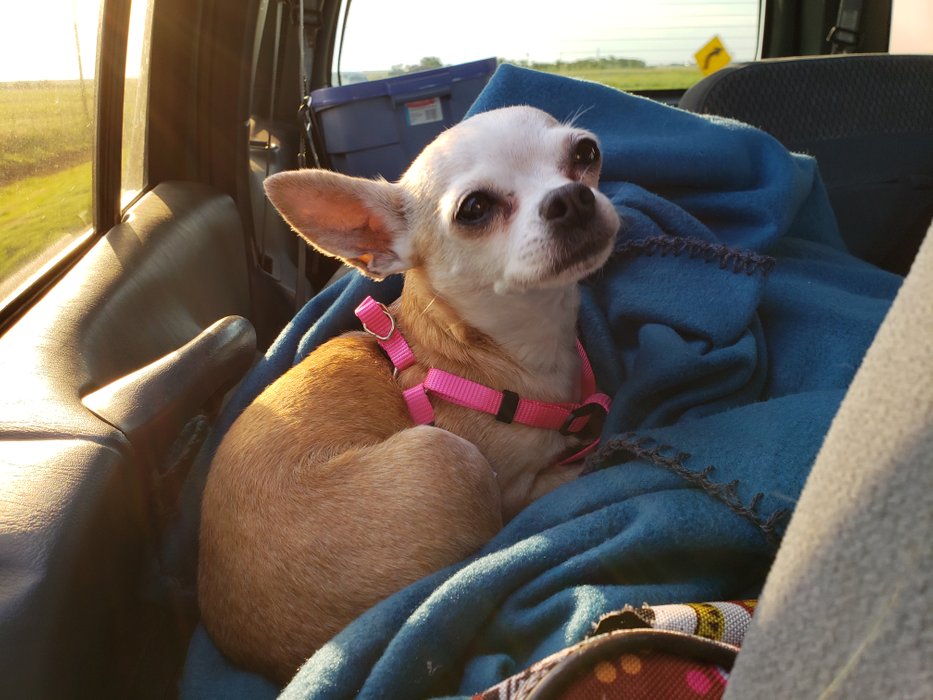 She has her own window seat for this trip.
Cordie was so excited to join us on this trip. We felt it would be a great trip for her since we would not be stopping to sightsee at museums and such. This was a driving road trip so she would have plenty of window time. She is happiest when she is traveling with us so we try to take her often.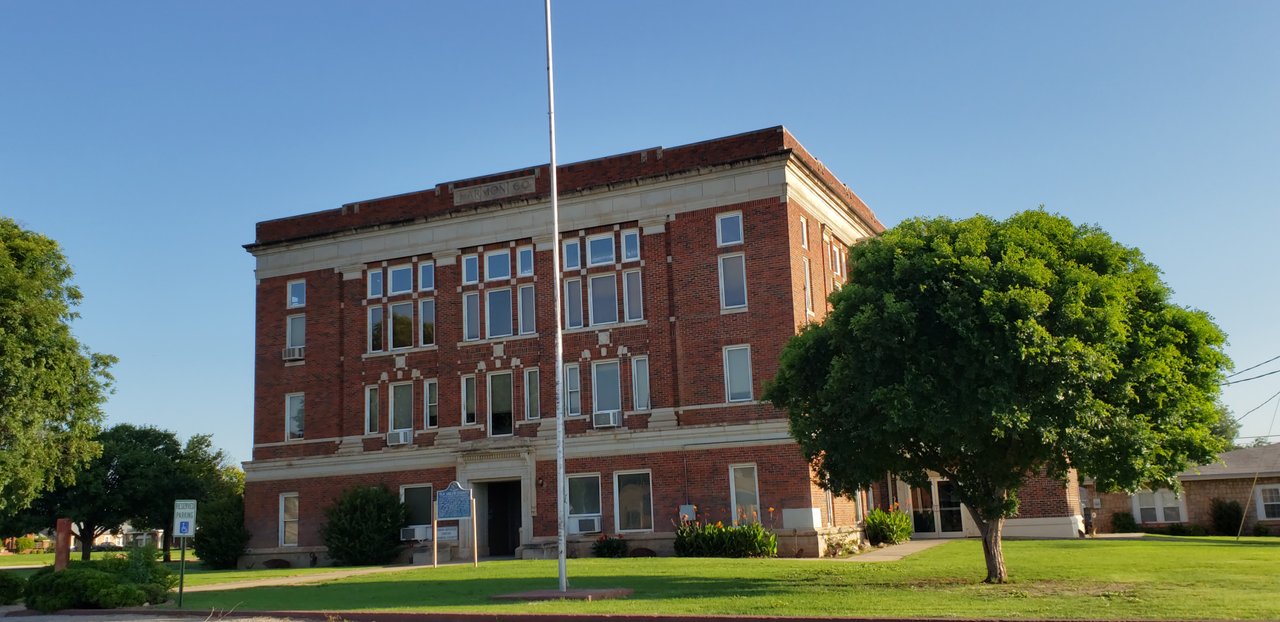 The Harmon County Courthouse in Hollis, OK.
Sometimes we get lucky and pass through a place we have already been, but were formally unable to get a photo of a county courthouse. Today we were able to get two Oklahoma county courthouses, Jackson and Harmon. The courthouses are not always the goal when we are on county grabs, but they are something we do try to get photos of when we can.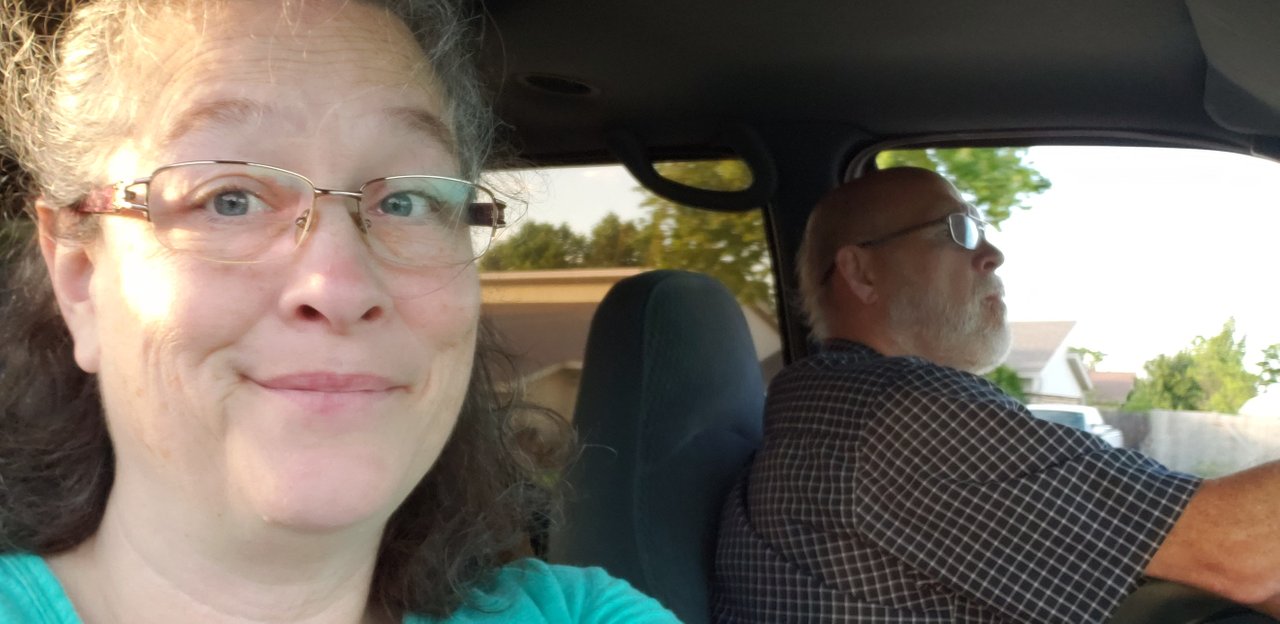 Onward to the Texas Panhandle and lots of counties to grab!

---

---


Thank you @medro-martin for this artwork!


Thank you @penderis for this artwork!

Thank you @enginewitty for this artwork!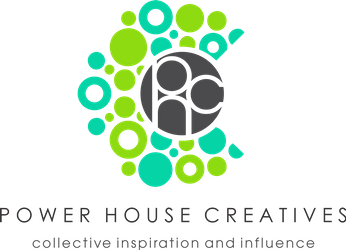 Thank you @medro-martin for this artwork!


Click the banner to to go the Steem Terminal