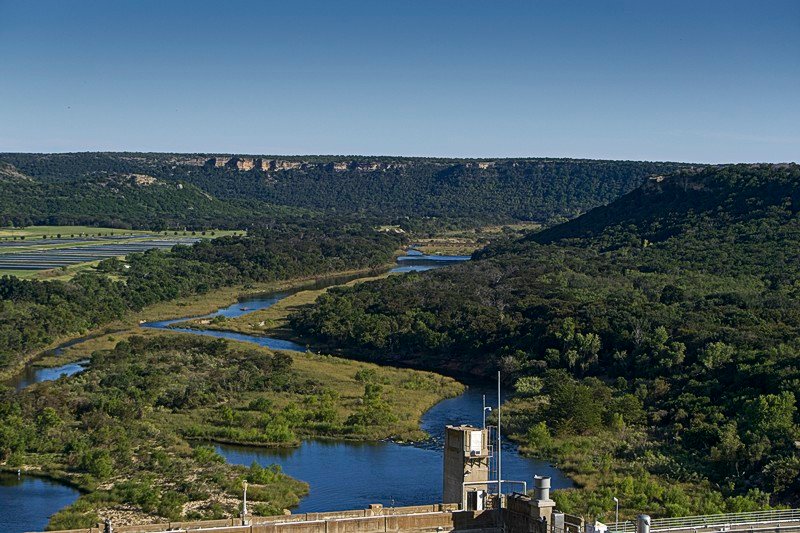 Looking downriver from Possum Kingdom Dam
I have always been fascinated by rivers. They provide life-sustaining water, they shape the development of civilizations, they provide transportation, and they create obstacles to travel. The history of the settlement and expansion of European civilization in the Americas is inextricably bound up with rivers, nowhere more so than Texas.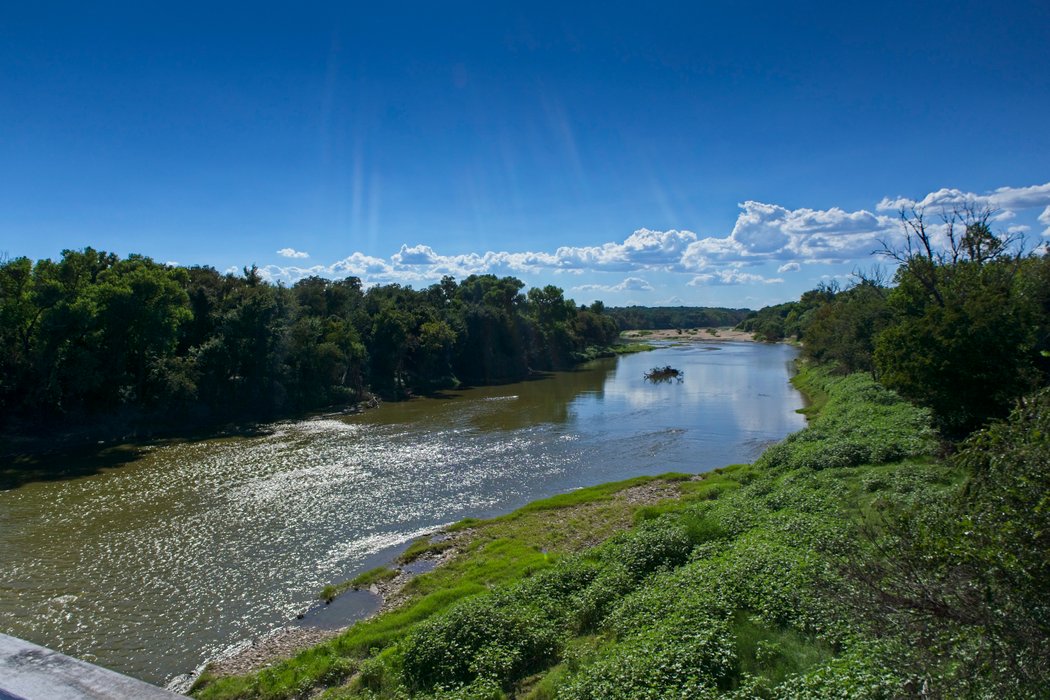 The Brazos River near Brazos Point
On a more personal level, they make great subjects for photography. As Ren and I travel, I always look for chances to take pictures of rivers and learn how they shaped the local history.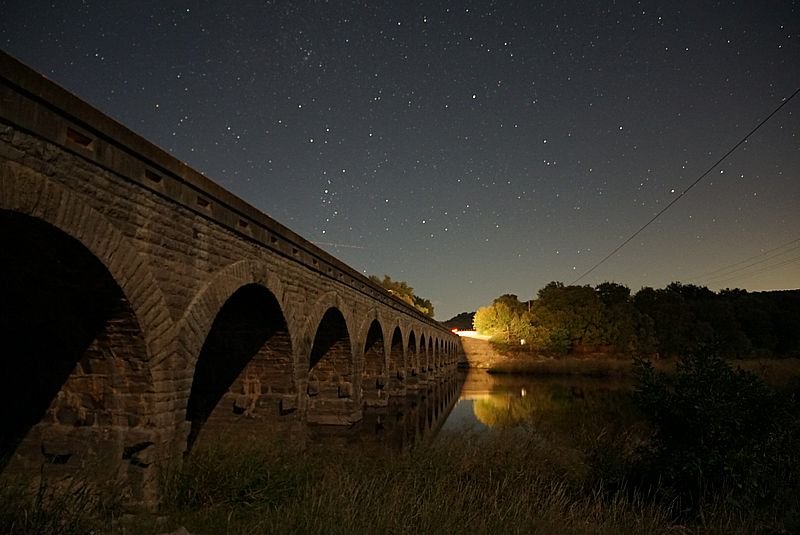 Possum Kingdom Bridge by Moonlight
Traveling in North Texas we often encounter the Brazos River. Originally named by Spanish explorers, the Rio de los Brazos de Dios (which means "The River of the Arms of God"), The Brazos flows 1,280 miles from it's source in New Mexico to its mouth in the Gulf of Mexico.
As you might imagine there is a lot of history along this river. In the late 1950s, it was proposed to build a series of up to thirteen dams on the river, for flood control. Author John Graves grew up along this river and learned it's stories as a child. He decided to take a trip down the river, to say goodbye, before its character was changed forever by these dams.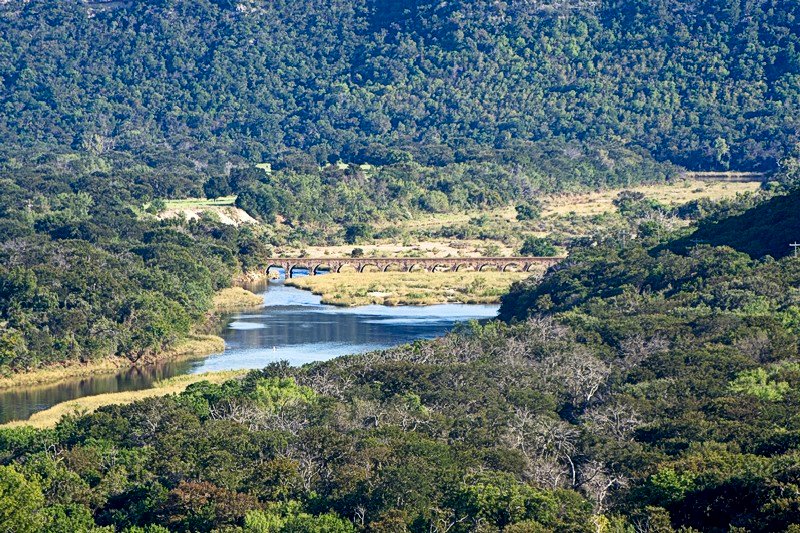 Breathtaking view of the bridge from the lookout point.
In November 1957, with a few supplies, and a dog named Passenger, John Graves set off on his three-week adventure. At this time there were already two dams on the Brazos, Possum Kingdom Lake to the North, and Lake Whitney further South. He put in just below the dam at Possum Kingdom, and worked his way down to just above Lake Whitney, camping along the shore and on sandbars.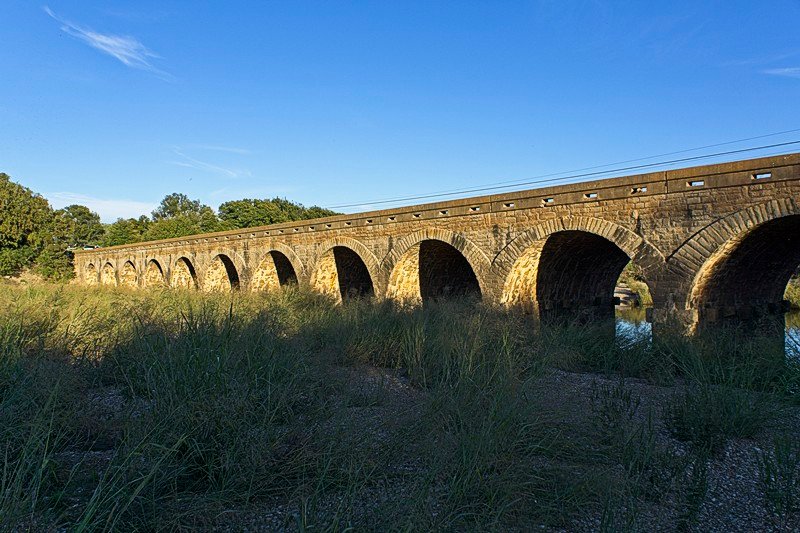 Possum Kingdom Bridge built in 1942 by the WPA. The longest masonry arch bridge in Texas
He chronicles this adventure, and shares the stories he learned in childhood, in his book 'Goodbye To A River'. The book is part conservationism and part history, and beautifully written. In the end, only one additional lake was created on the Brazos, Lake Granbury just south of Fort Worth. Many credit the success of Goodbye To A River for ending the plan to build thirteen dams.
The section of the Brazos from Possum Kingdom Dam through Palo Pinto and Parker counties has been designated by the State of Texas as The John Graves Scenic Riverway.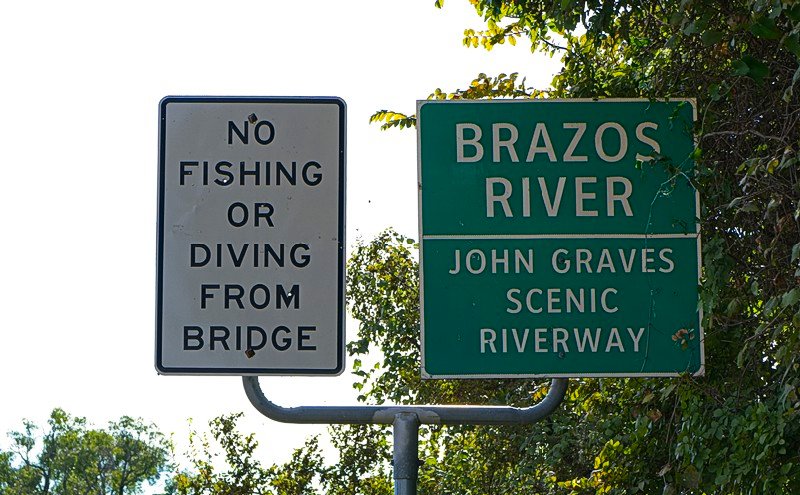 If you are interested in getting a copy of Goodbye To A River, please use the link below. You will pay the same price, and Ren and I will receive a small commission from Amazon on this or anything else you purchase from that link.
You can pick up your copy of John Graves' book Goodbye to a River: A Narrative HERE.
One last photo, just because I really liked that bridge.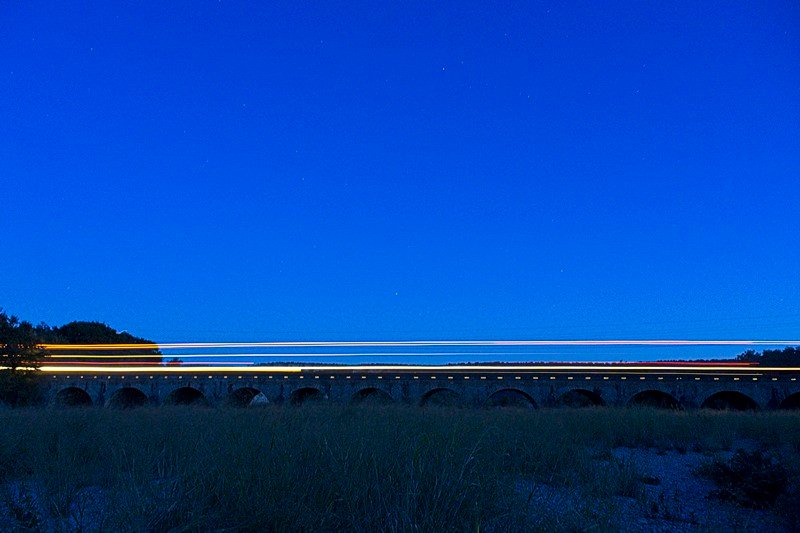 Safe travels,


Please remember all photos in this post are our originals and are subject to copyright.
---


Thank you @penderis for this artwork!

Thank you @enginewitty for this artwork!


Join us @steemitbloggers
Animation By @zord189
CREATE YOUR OWN @REVIEWME PROFILE TO START EARNING CREDIBILITY STARS FROM THE COMMUNITY!
CREATING YOUR PROFILE IS EASY! JUST FOLLOW THE STEPS HERE ☜(ˆ▿ˆc)