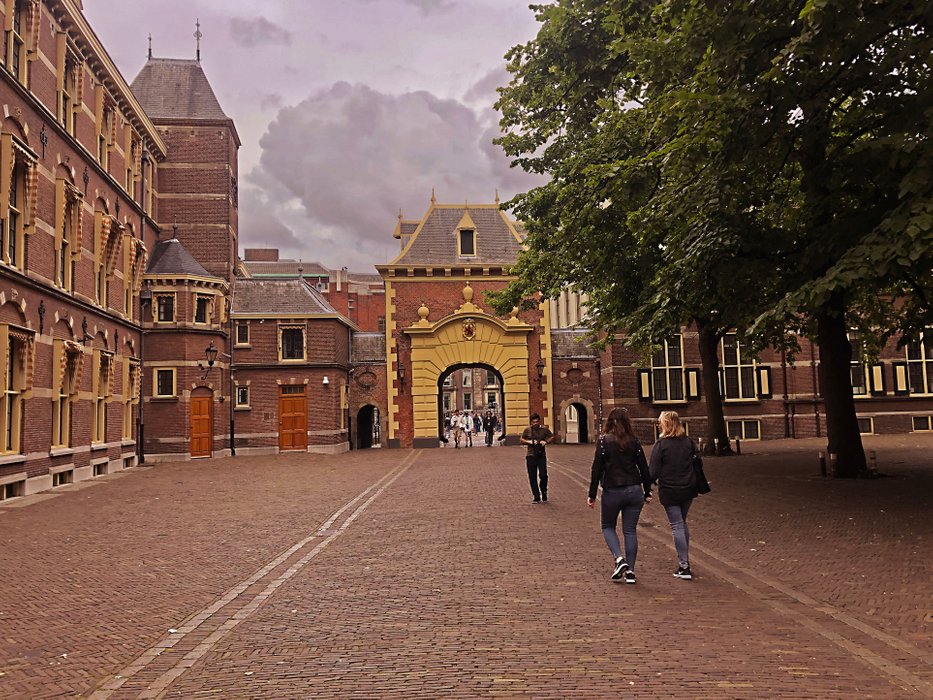 iphone 8
The Hague
Visiting the North Sea of the western Netherlands, Scheveningen, with @vincentnijman, I was very fortunate to stay with him at his friends place in The Hague. For those of you that don't know yet, we encountered each other during a conference call after a Steem Group Meditation by #naturalmedicine and the #mindfullife Community hosted by @bewithbreath. Him being a film maker and me loving cameras, storytelling and technology, we got along and said, lets meet up.

We finally met to talk about a Steem front end for the listing of products and services, combining it with a map and have a drop down for listing commodities, an airbnb type, work away and high quality hospitality services built and offered by steemians for more circulation in the economy. Having something like this in place, could make Steemit an even more lucrative platform to join and for people to invest in. Not just the ones who like to travel apart from all the FBA digital nomads out there but just an investor looking for a revolutionary incentive that distinguishes itself with a mind state. Specially with front ends like travelfeed and tasteem already in place, many venues could switch to steem profiles for user ratings instead of relying on third party sites in the near future.
When we met, we also began thinking about how it would have to be an incentivised experience, branded with an extra moment of product or service that sets apart the steem sphere from the conventional one. Not only the economics behind that being a key motivator, but a beneficial factor to build a physical steem economy in the real world that tops conventional travel experiences. We think that this is a next step for us steemians to tab into. It was so contemporary when I read @ecoalex and the @ecotrain talk about a Steem ecoVillage. Traveling to various places and meeting people that have pieces of land and areas in mind to build villages based on revolutionary ethics are involved in similar undertakings. I would love to connect them all of them together in the coming time. New Steemians like the @fungalist and @oikoses and many existing Steem users would agree to provide their living or project space for development. With physical space available i'm sure steemians will be fast to connect dots. I met wealthy individuals planing to build self sustaining villages with vertical gardening, powered by alternative and clean energy solutions and others using agroforestry and aqua farming, beneficial habitat planting and creating magnificent biospheres that attract abundance of wildlife while growing rich organic food. I am working on on boarding them to steem.
With #ecotrain, #homesteaderscoop, #ecotrain, #cleanplanet and many more communities I can see a future economy where people can ear and spend steem to create a better physical world. even @ecoinstant and me discussed some amazing ideas on how to improve supply chains and incentivise resource producers doing agroforestry projects in Columbia.
Into subcultures and resources such as organic food and organic natural fibers and supply chains I'm on a mission with a vision for Steem and hoping to meet as many Steemians as in this new world as possible. We can only do it together because we are a global community, which is why we can succeed to become the ecological revolution this world needs.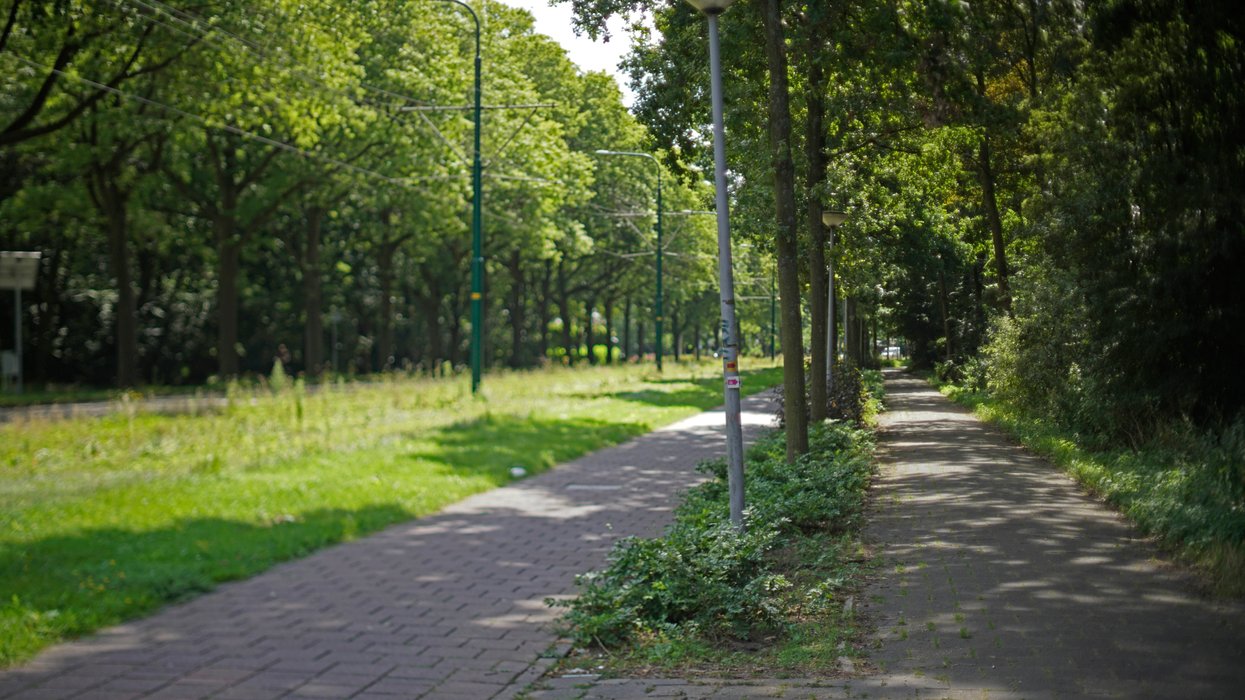 Sony α 7 r ii
The swamps in the Netherlands and how the Dutch control their water is truly remarkable. Something that struck me immediately was that there was a lot more of American Style consumerism going on than in Germany or Switzerland. Specially Chocolate being mostly American and Chips, mostly Lays. At the same time you would find European products in Organic shops and had got almost anything you needed at your local Albert Heijn.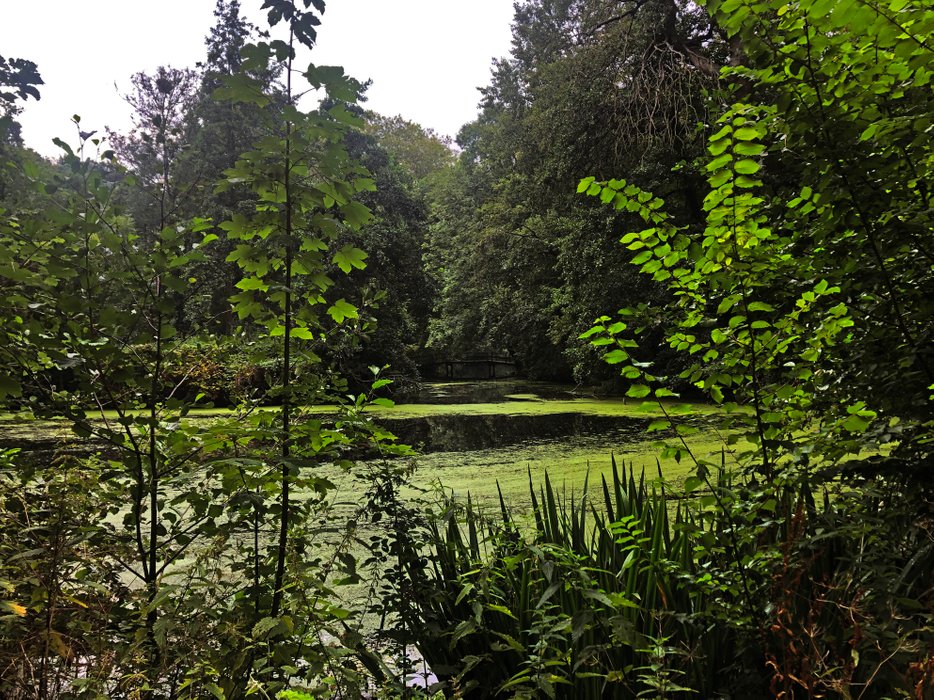 iphone 8
We did find the Beyond Burger and had many awesome vegan burgers with sweet potato fries and Gebakken uitjes. Vincent and my olfactory education seemed to have evolved in a similar culinary pattern when it came to IPA's, Mushrooms and Veggies, Herbs, good Coffee, Mediterranean Food coupled with walking and sightseeing.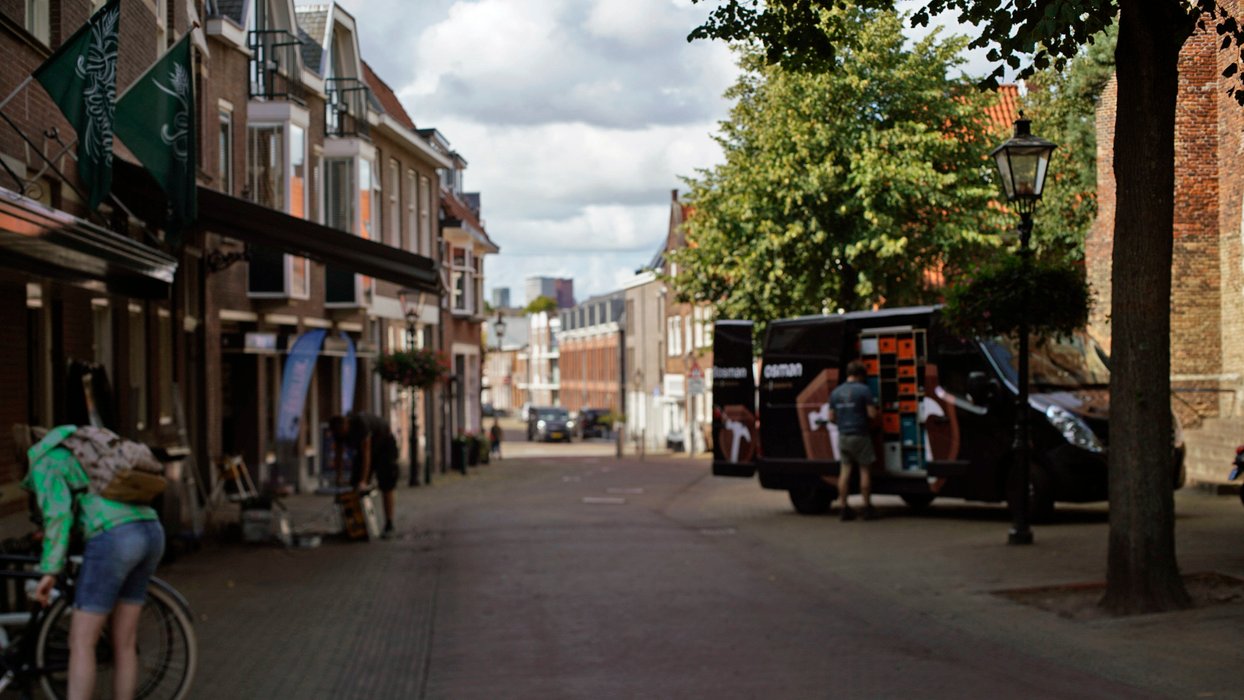 Sony α 7 r ii
Den Hague appeared to me as very Multicultural and open. Particularly intriguing were simple day to day encounters, appreciation of detailed gestures, politeness, wittiness in responses, people being friendly to complete strangers and having spontaneous conversations during bus or tram rides. So many extremely friendly people is a simply outstanding attribute to the Netherlands.


I find it hard to compare and I don't speak Dutch, but I can now do the accent. The Dutch have a very nice way to make you completely love their traditions and might believe that everyone will fall victim to their cheese. Not this plant based Shinobi ;). While in Malls or walking through Den Hague I was very moved by seeing families that were so affectionate. Mom's hugging their children with so much warmth. Brothers taking care of their little sisters and really down to earth laissez-faire behaviour. While kindness was emanating and one could see it in the smiles of people each moment the Dutch people just made a way closer to my heart.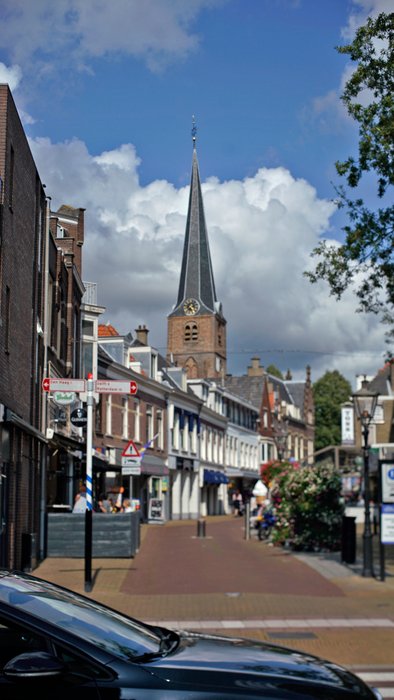 Sony α 7 r ii
The City Center and it's surroundings were very inviting and had a typical European touch with solid brick walls and a very Royal and prestige character to them. One does feel that The Hague was attacked during the second world war by very Majestic traditional next to very modern structures in combination with the classic characteristics of the local traditional architecture and landscaping.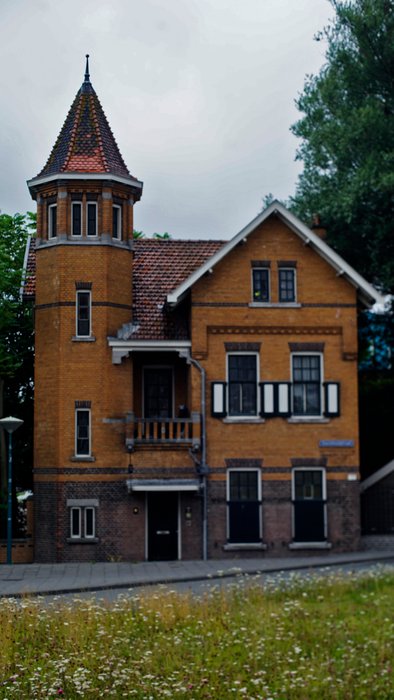 Sony α 7 r ii
My fitbit counted more than 20'000 steps a day, also probably by us avoiding public transport in The Hague as much as we could. On Foot exploration really gives on an in depth view of various neighbourhoods and a chance to engage with locals.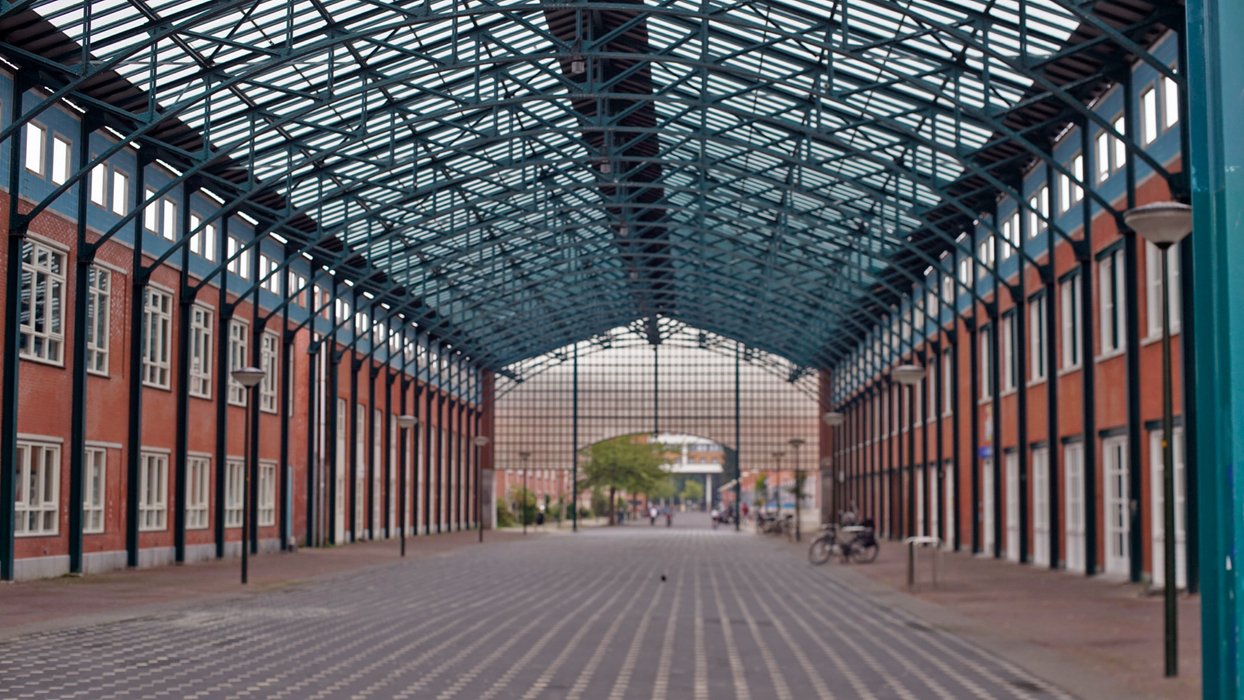 Sony α 7 r ii
My perception combined with Vincent who is Dutch, but lived in Portugal gave this experience an interesting perspective while sharing thoughts on culture, and while trying to find essence.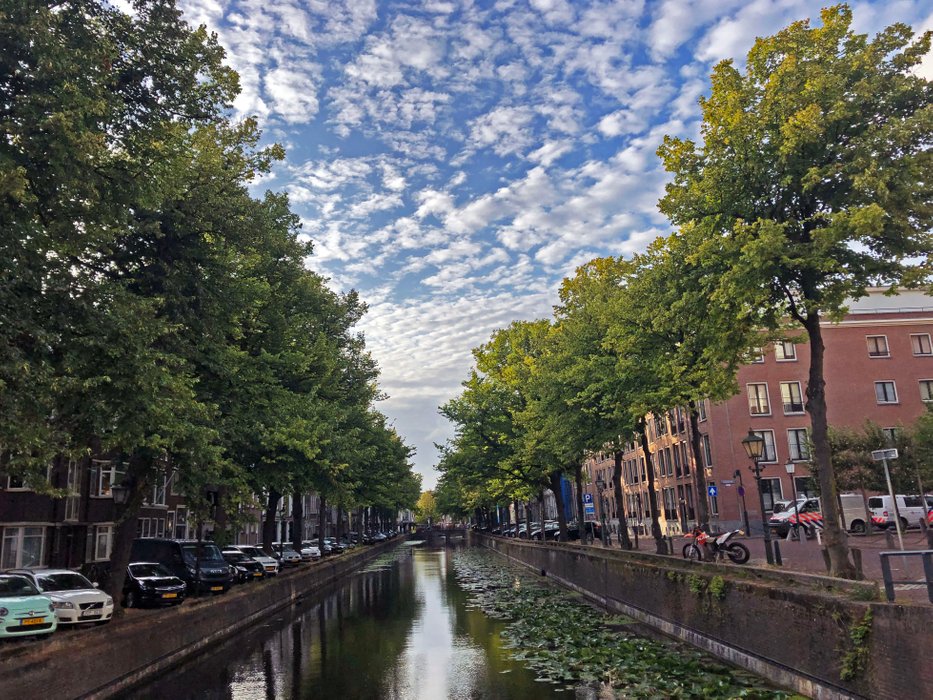 iphone 8
At one particular evening we met two vocalists, one of which is a film maker, Entrepreneur, Philanthropist and we on boarded her on steemit with @heart4music. The other one Jade Monroe, whose also a great singer. After a Pink concert, we watched as masses of pop culture crowd left the event on the same path at once. It reminded of a Zombie movie.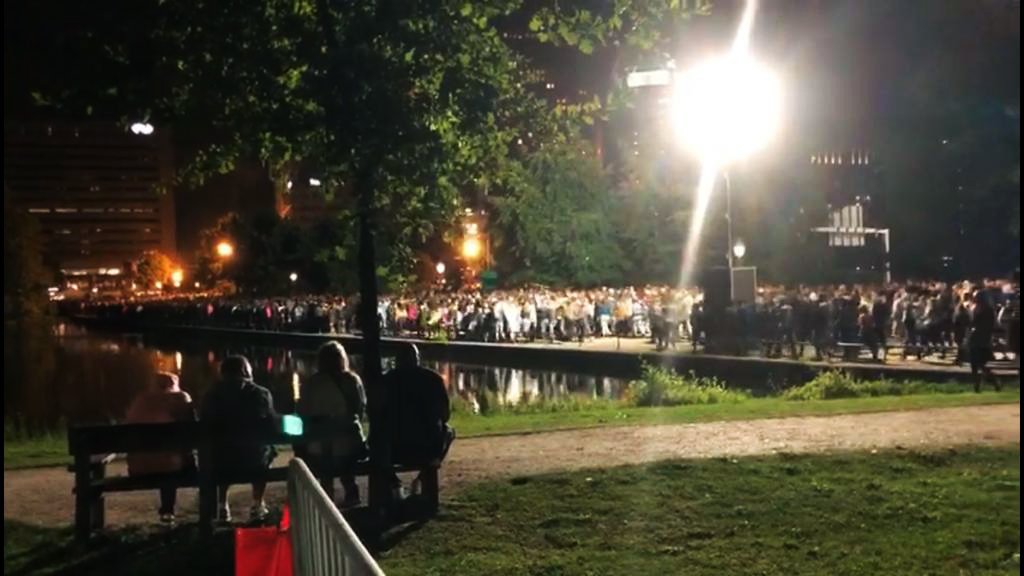 iphone 8
Street Art
Den Hague has a Street Art scene that was clearly visible whilst strolling around the city.
Apparently famous for it's active Street Art scene there, DEN HAGUE STREET ART that's beautifying the city and adding color and style to the urban landscape of Den Hague, a community of writers are involved in giving the city even more character. There's a Cultural Center for it, that was unfortunately closed when we were there.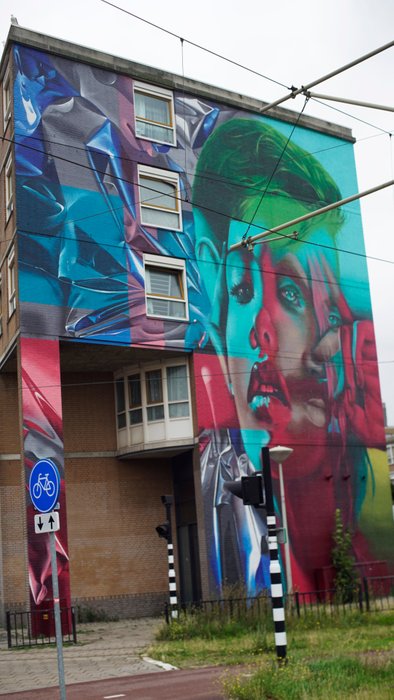 Sony α 7 r ii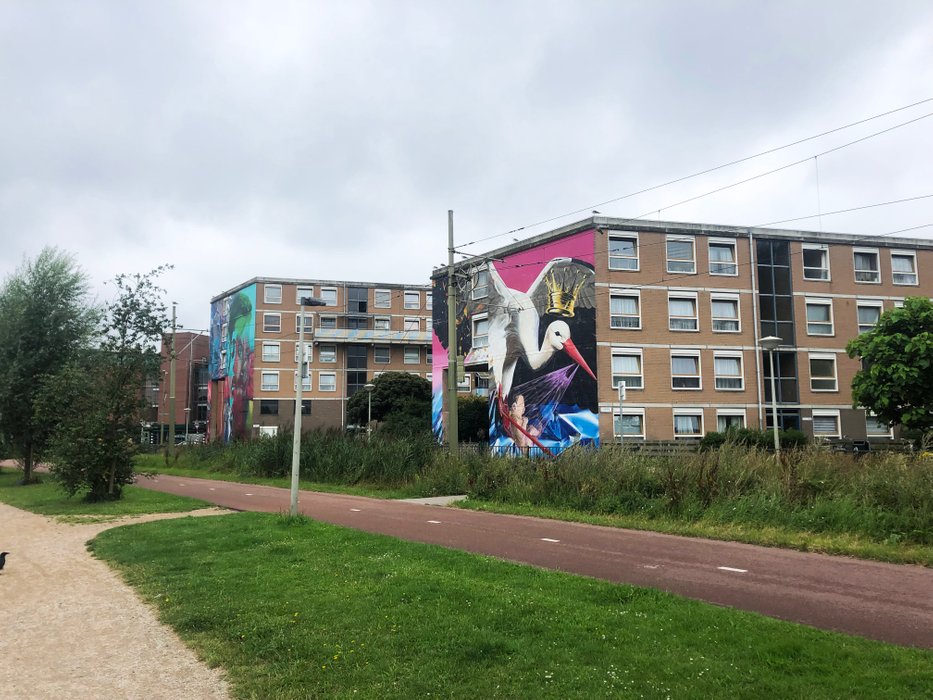 iphone 8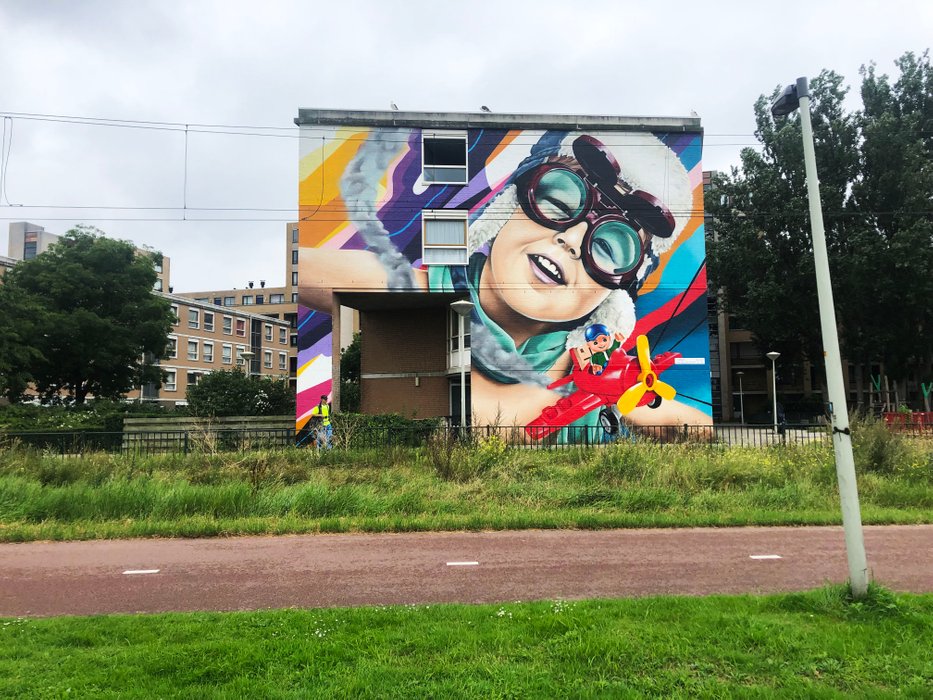 iphone 8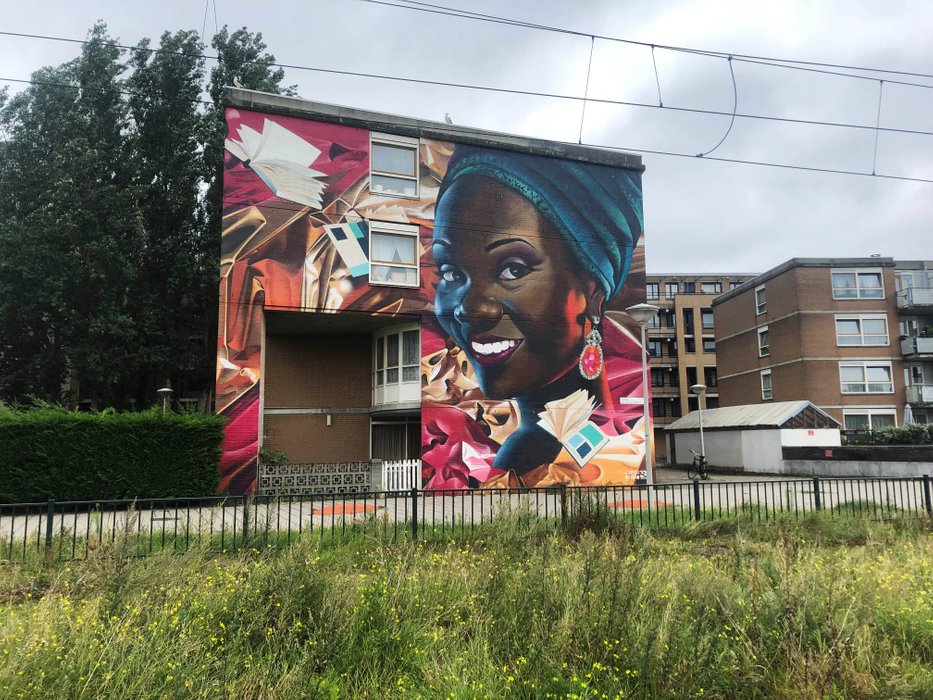 iphone 8
On our awesome walks we also encountered some cool buildings which I had mentioned in a previous post on The Hague.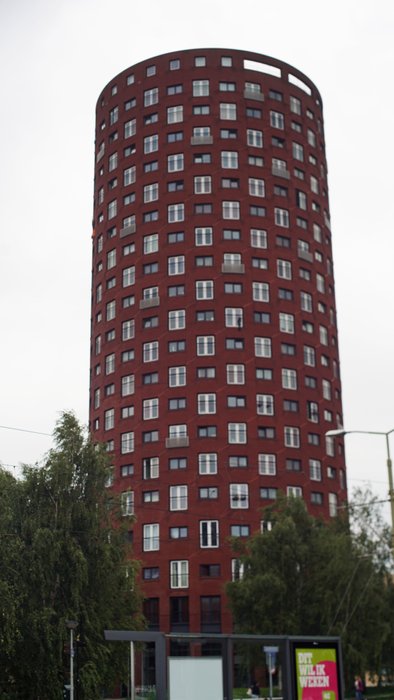 Den Hague really has a style of it's own and seems to be a very artistic and alternative city and by far impressed me the most on this trip.
The City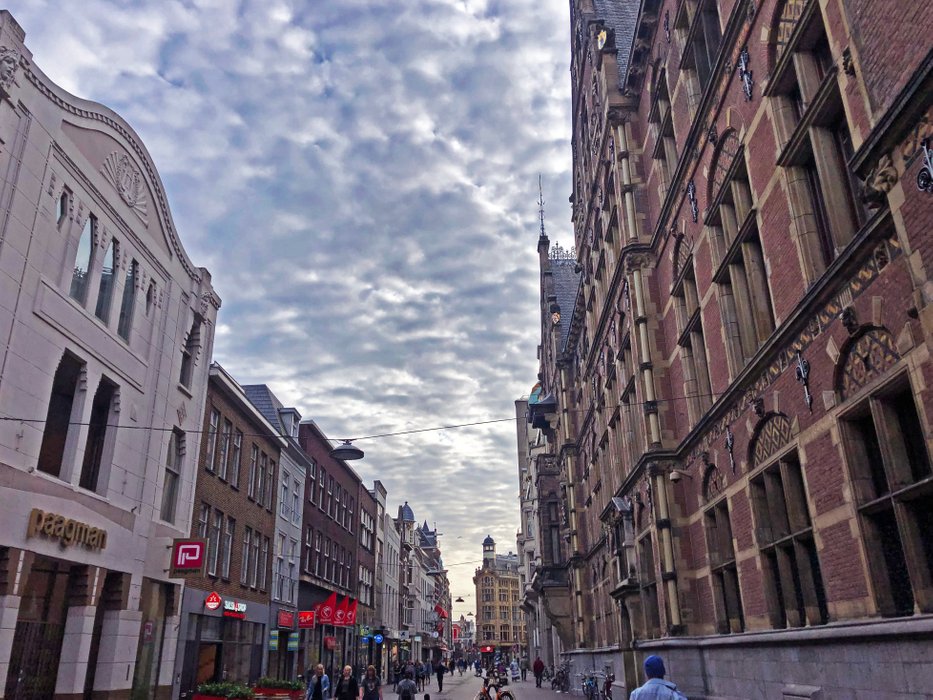 iphone 8
Going through the city center was always interesting. From randomly talking to anyone, meeting other tourists, the locals were very welcoming and it was easy to socialise with just anyone. As one would just get an open and warm smile from people, it was very easy to just appreciate that people were so attentive. What constituted was having a really well raised Dutch Gentleman that greeted every one that passed him they had to react with a smile.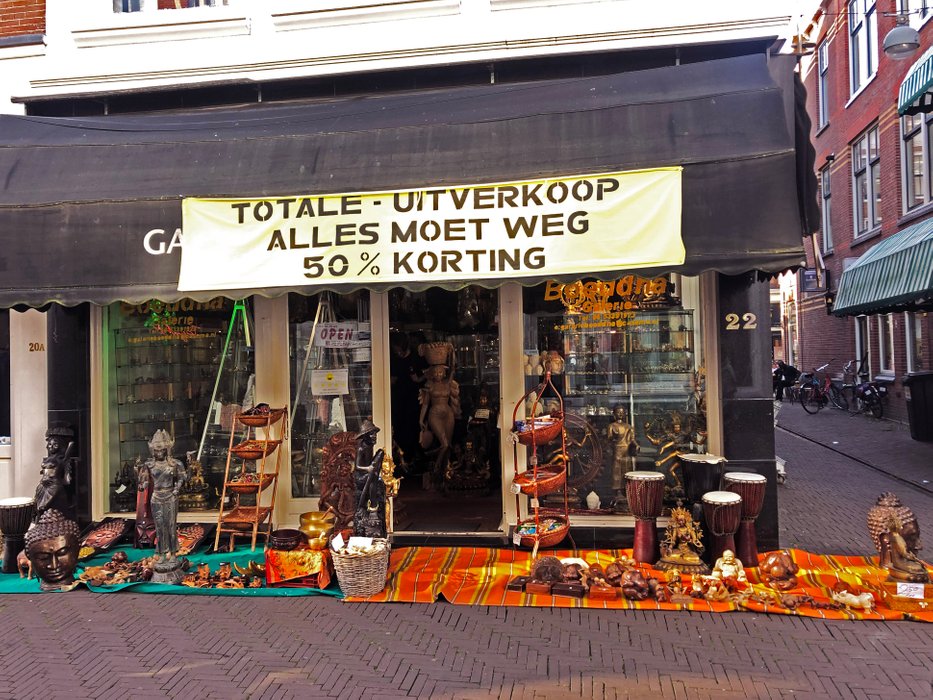 iphone 8
The fact that Den Hague had both Nature and Urban landscapes, really paved the way for me to like the city more the longer I stayed.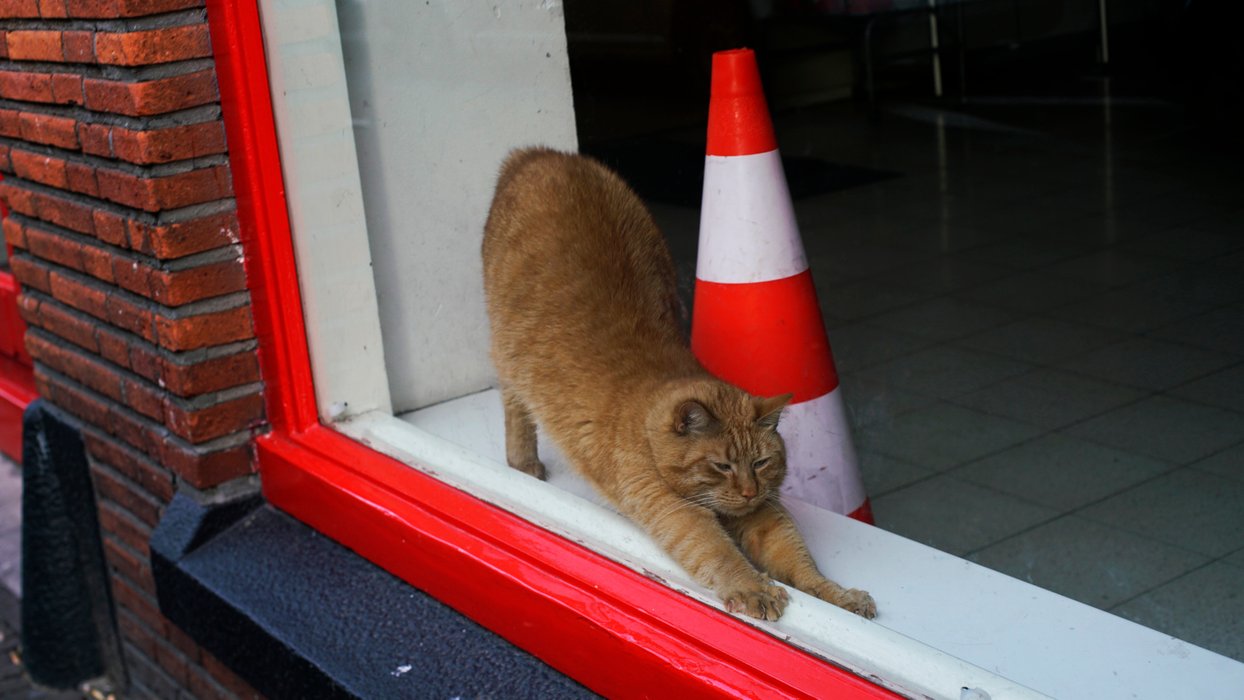 Sony α 7 r ii
A very common encounter in Den Hague is always the cat by the window. Wondering if it was alive and real instead of a statue was common when spotting one. The sceneries with the Kanal and the reflections of the fast moving clouds in the skies of Holland is a distinctive trait that constitutes to the Dutch vibe I got.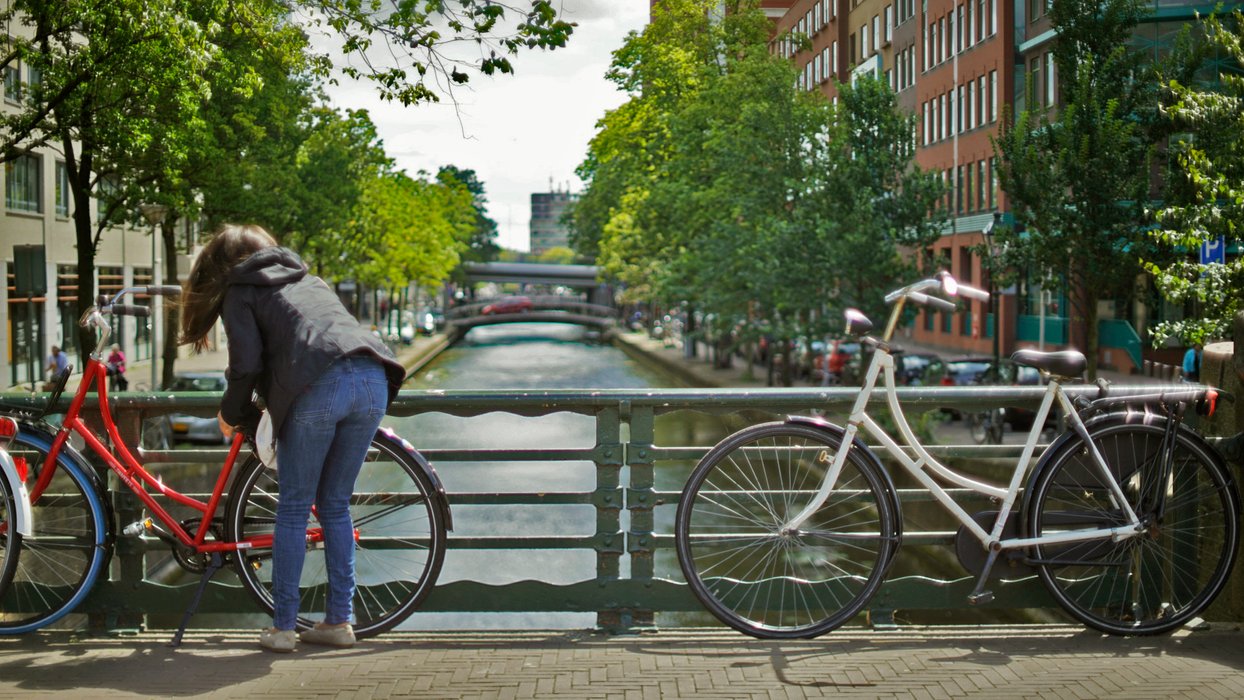 Sony α 7 r ii
Den Hague and specially the Netherlands has made a very profound impression on me in terms of being modern, progressive and international. An exceptional country in Europe, I encourage anyone who is interested in Urban Arts and who is passing by the Netherlands to visit Den Hague. A place where creative, artistic and open minds meet. Before I even came there I was always a huge fan. My experience topped everything I could have ever expected.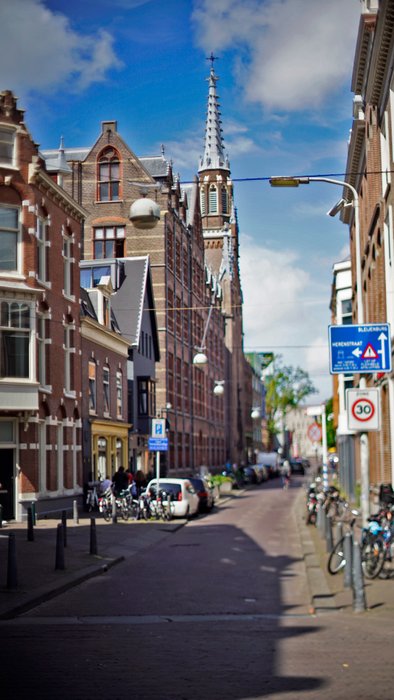 Sony α 7 r ii
The Garden
In these pictures me and Vincent decided to pick some Veggies and herbs, so we began a journey to find a garden that belongs to the people that hosted us.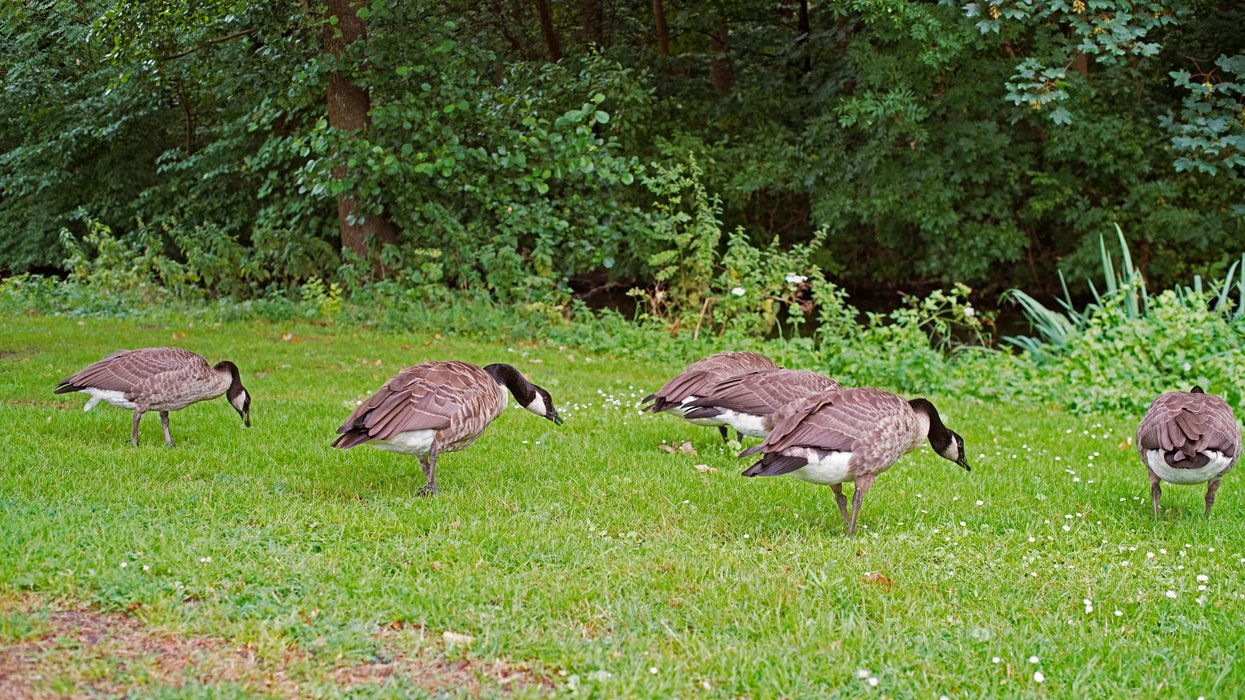 Sony α 7 r ii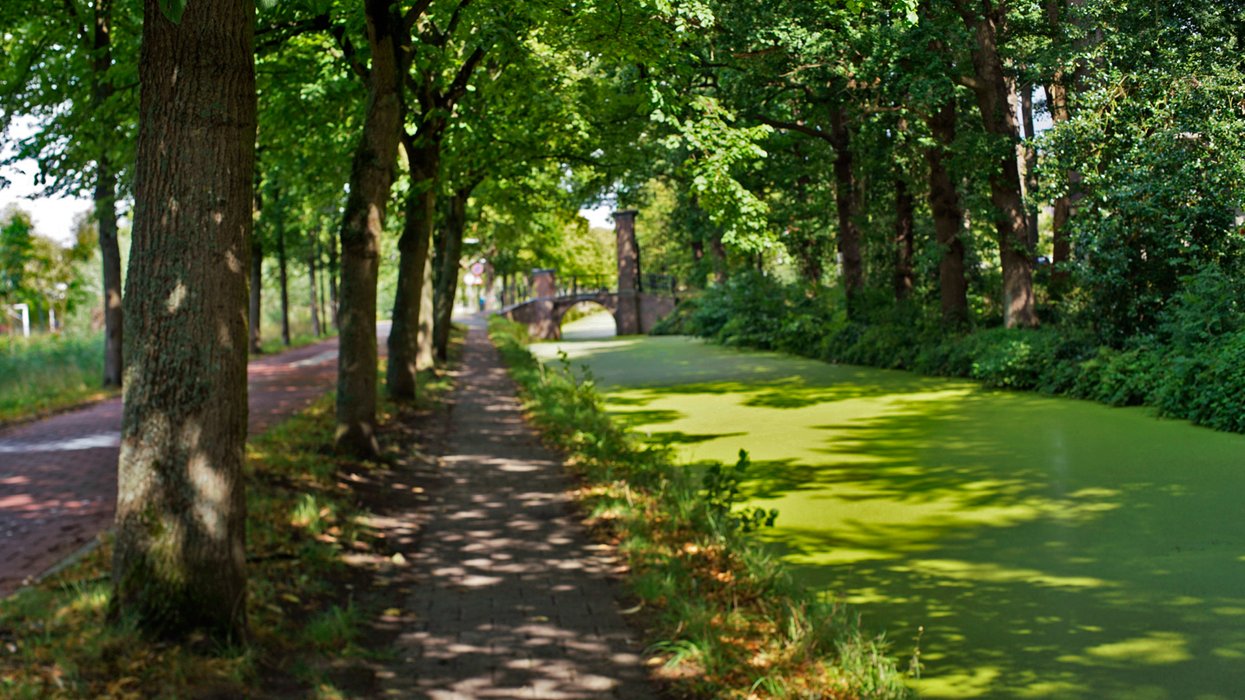 Sony α 7 r ii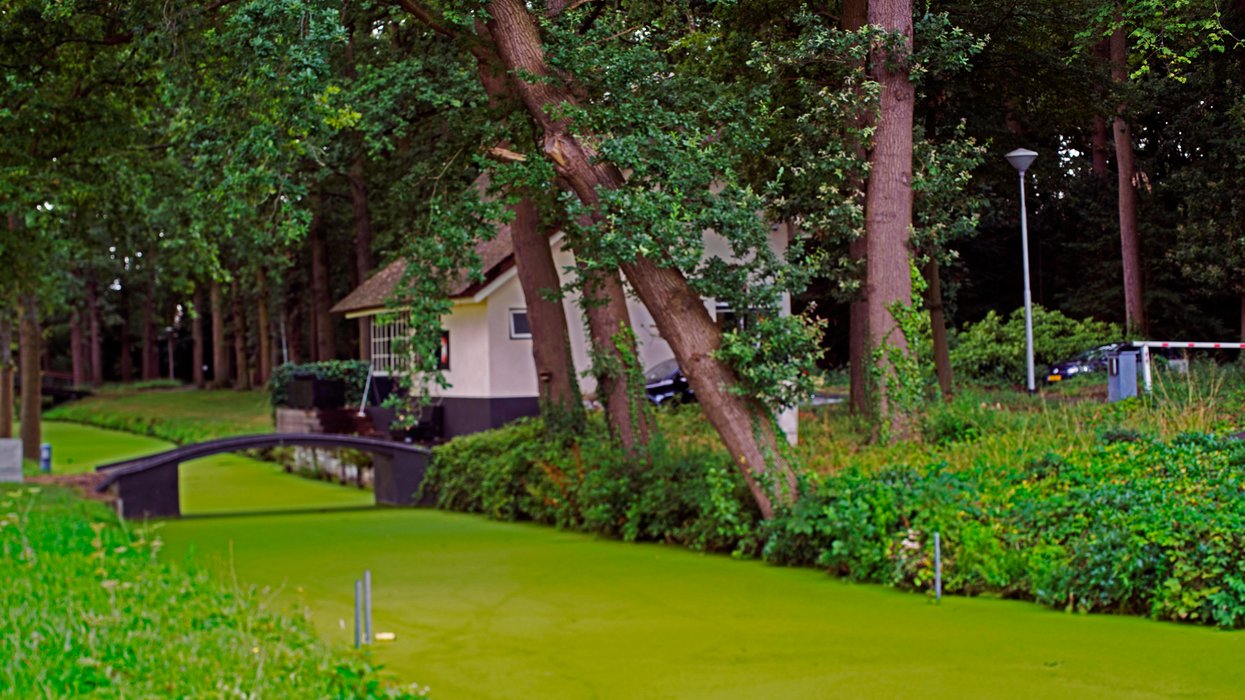 Sony α 7 r ii
There is a German saying figure of speech in German "kein Blatt vor den Mund nehmen" or in Dutch : "geen blad voor de mond nemen" - Sort of if you don't take the leaf in front of your mouth you are to be outspoken. This and many other idioms were met during conversations, we had a lot of word jokes and interesting humour flowing.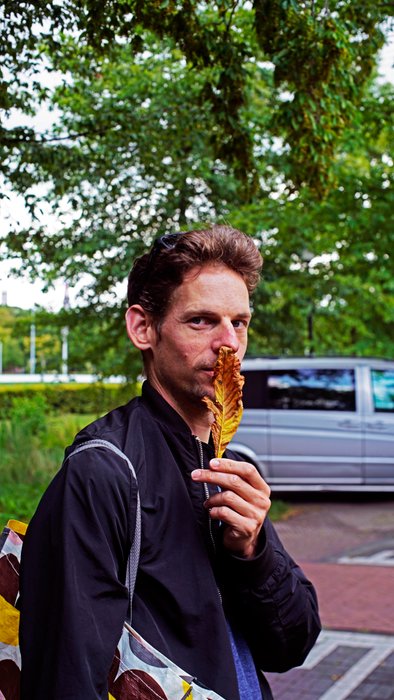 After a while we finally reached the Garden, where we picked some pieplant, fresh herbs and cucumbers.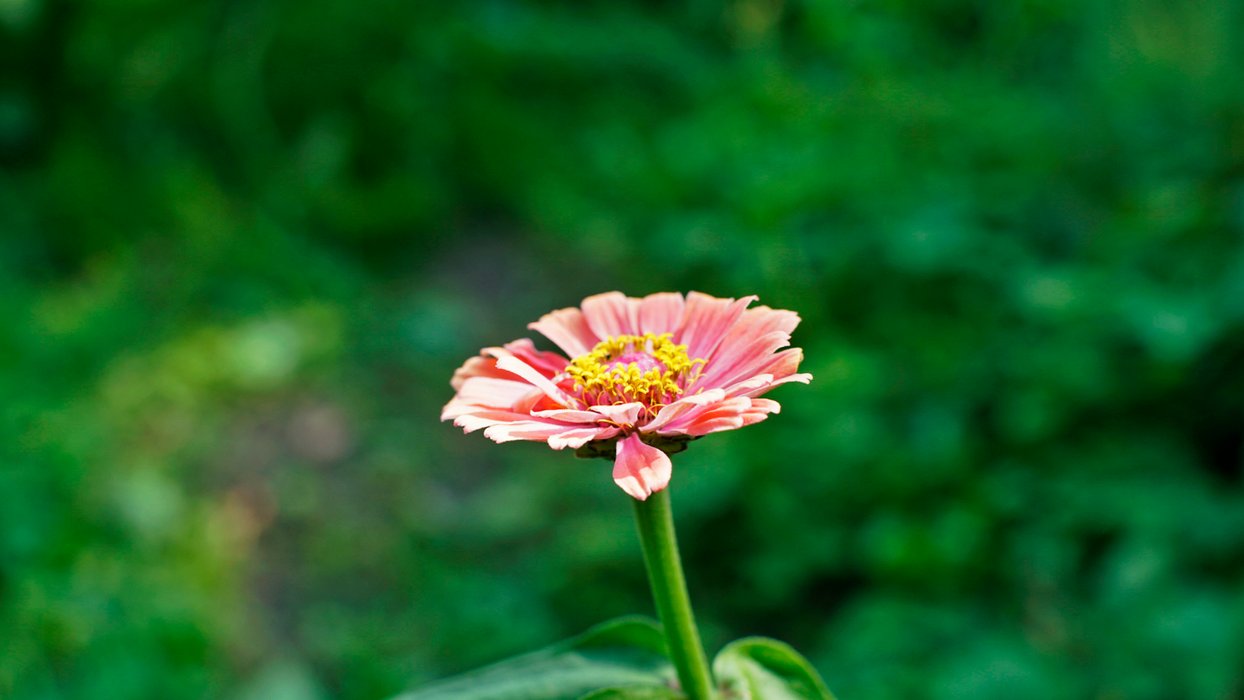 Sony α 7 r ii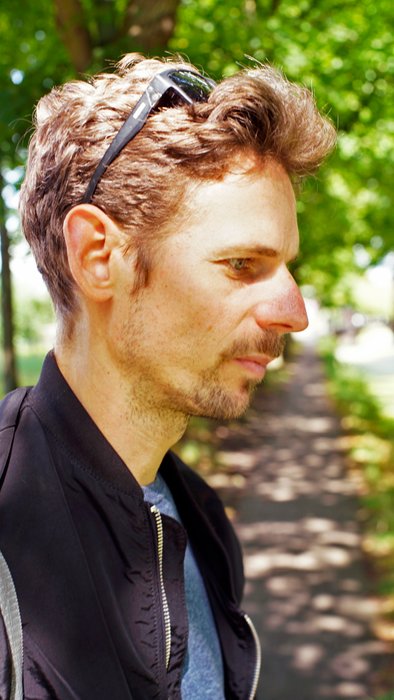 Sony α 7 r ii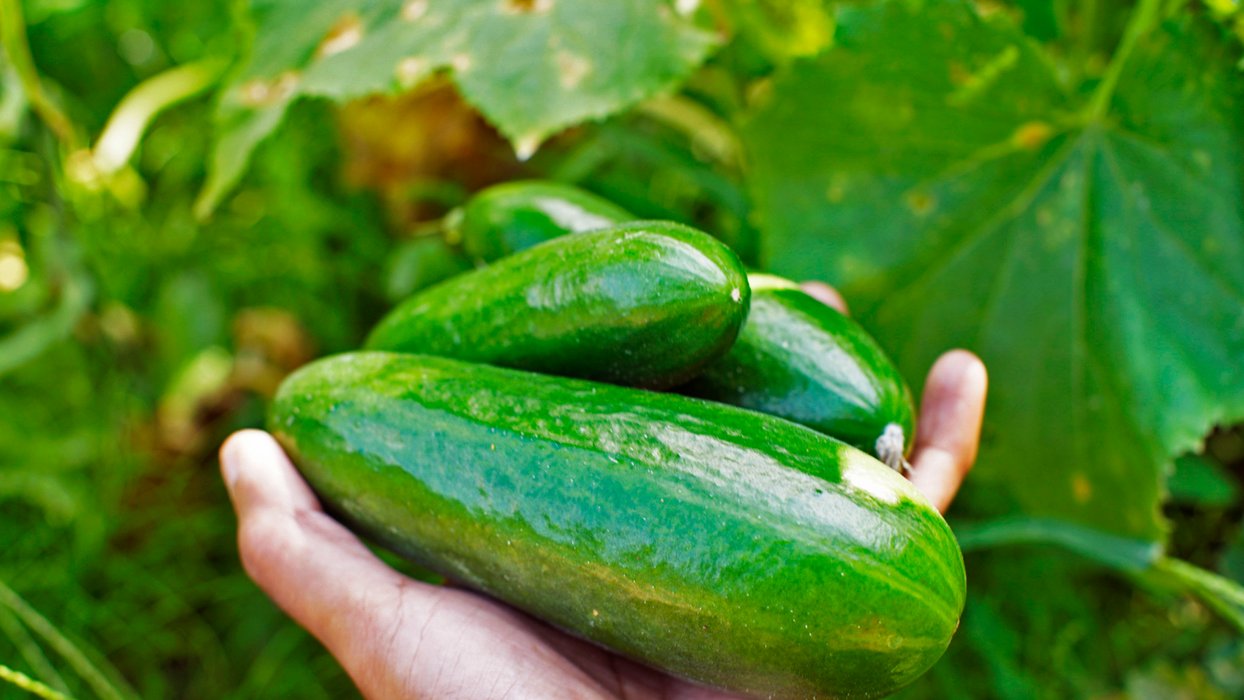 Sony α 7 r ii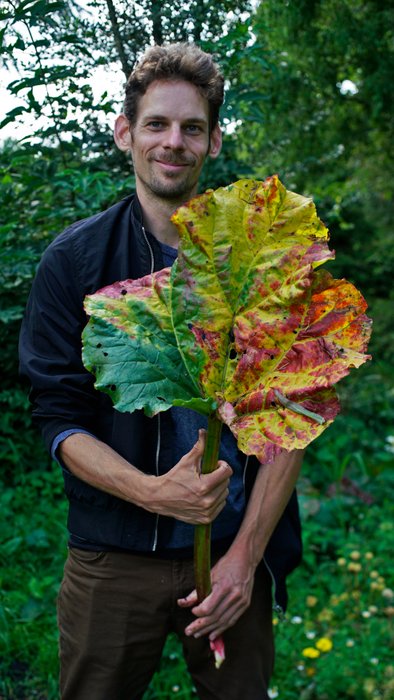 Sony α 7 r ii
This post is my entry to the Travelfeed writing contest @invisusmundi.

If every one drives along, see yourself apart; Become the driver and find your own path - Soan Shinobi a @yangyanje original
[ NOTE: The Haag has a great street art scene. ]