🅷🅴🆈 🅶🆁🅴🅰🆃 🆂🆃🅴🅴🅼🅸🅰🅽🆂
🅰🅽🅳
🅰🅻🅻 🅿🆁🅾🅶🆁🅴🆂🆂🅸🆅🅴 🅱🅻🅾🅲🅺🅲🅷🅰🅸🅽 🅲🅾🅼🅼🆄🅽🅸🆃🆈!👋 👏
يا steemians كبيرة سلسلة سلسلة المجتمع التدريجي!
𝑰 𝒂𝒎 𝒆𝒙𝒕𝒓𝒆𝒎𝒆𝒍𝒚 𝒑𝒍𝒆𝒂𝒔𝒆𝒅 𝒕𝒐 𝒊𝒏𝒗𝒊𝒕𝒆 𝒂𝒍𝒍 𝒐𝒇 𝒚𝒐𝒖 𝒕𝒐 𝒋𝒐𝒊𝒏 𝒎𝒆 𝒂𝒏𝒅 𝒕𝒂𝒌𝒆 𝒂 𝒘𝒂𝒍𝒌 𝒂𝒍𝒐𝒏𝒈 𝒕𝒉𝒆 𝒘𝒐𝒏𝒅𝒆𝒓𝒇𝒖𝒍 𝑨𝒃𝒖 𝑫𝒉𝒂𝒃𝒊. 𝑻𝒉𝒆 𝒄𝒊𝒕𝒚 𝒘𝒉𝒆𝒓𝒆 𝑰 𝒔𝒑𝒆𝒏𝒕 𝒂 𝒚𝒆𝒂𝒓 𝒂𝒏𝒅 𝒂 𝒉𝒂𝒍𝒇, 𝒕𝒉𝒆 𝒄𝒊𝒕𝒚 𝒕𝒉𝒂𝒕 𝒊𝒎𝒑𝒓𝒆𝒔𝒔𝒆𝒅 𝒎𝒆 𝒂 𝒍𝒐𝒕 𝒃𝒆𝒄𝒂𝒖𝒔𝒆 𝒐𝒇 𝒊𝒕𝒔 𝒇𝒓𝒊𝒆𝒏𝒅𝒍𝒚 𝒑𝒆𝒐𝒑𝒍𝒆 𝒘𝒊𝒕𝒉 𝒕𝒉𝒆 𝒕𝒚𝒑𝒊𝒄𝒂𝒍 𝑨𝒓𝒂𝒃𝒊𝒄 𝒉𝒐𝒔𝒑𝒊𝒕𝒂𝒍𝒊𝒕𝒚, 𝒕𝒂𝒔𝒕𝒚 𝒄𝒖𝒊𝒔𝒊𝒏𝒆, 𝒍𝒐𝒗𝒆𝒍𝒚 𝒎𝒖𝒔𝒊𝒄, 𝒗𝒊𝒃𝒓𝒂𝒏𝒕 𝒍𝒊𝒇𝒆𝒔𝒕𝒚𝒍𝒆, 𝒂𝒍𝒘𝒂𝒚𝒔 𝒄𝒂𝒍𝒎 𝒔𝒆𝒂 𝒂𝒏𝒅 𝒔𝒐𝒇𝒕 𝒔𝒂𝒏𝒅𝒆𝒅, 𝒘𝒊𝒅𝒆 𝒃𝒆𝒂𝒄𝒉𝒆𝒔 𝒂𝒏𝒅 𝒐𝒇 𝒄𝒐𝒖𝒓𝒔𝒆 𝒖𝒏𝒊𝒒𝒖𝒆 𝒂𝒓𝒄𝒉𝒊𝒕𝒆𝒄𝒕𝒖𝒓𝒆.
---
𝖳𝗁𝖾 𝖴𝗇𝗂𝗍𝖾𝖽 𝖠𝗋𝖺𝖻 𝖤𝗆𝗂𝗋𝖺𝗍𝖾𝗌, 𝖽𝖾𝖼𝗅𝖺𝗋𝖾𝖽 𝖺𝗌 𝖺 𝖼𝗈𝗎𝗇𝗍𝗋𝗒 𝖻𝖺𝖼𝗄 𝗂𝗇 𝟣𝟫𝟩𝟣, 𝗂𝗌 𝖺 𝗌𝗍𝖺𝗍𝖾 𝗈𝖿 𝗌𝖾𝗏𝖾𝗇 𝗌𝗆𝖺𝗅𝗅 𝖾𝗆𝗂𝗋𝖺𝗍𝖾𝗌, 𝖾𝖺𝖼𝗁 𝗈𝖿 𝗐𝗁𝗂𝖼𝗁 𝗂𝗌 𝖺𝗅𝗌𝗈 𝖺 𝗌𝗆𝖺𝗅𝗅 𝗌𝗍𝖺𝗍𝖾 𝗐𝗂𝗍𝗁 𝖺 𝗆𝗈𝗇𝖺𝗋𝖼𝗁𝗒. 𝖳𝗁𝖾 𝖾𝗆𝗂𝗋𝖺𝗍𝖾𝗌 𝖺𝗋𝖾: 𝖠𝖻𝗎 𝖣𝗁𝖺𝖻𝗂, 𝖣𝗎𝖻𝖺𝗂, 𝖥𝗎𝗃𝖺𝗂𝗋𝖺𝗁, 𝖠𝗃𝗆𝖺𝗇, 𝖱𝖺𝗌 𝖠𝗅 𝖪𝗁𝖺𝗂𝗆, 𝖴𝗆𝗆 𝖺𝗇𝖽 𝖥𝗎𝗃𝖺𝗂𝗋𝖺𝗁.

𝖳𝗁𝖾 𝖠𝗋𝖺𝖻 𝖤𝗆𝗂𝗋𝖺𝗍𝖾𝗌 𝗂𝗌 𝖺𝗇 𝗈𝖺𝗌𝗂𝗌 𝗍𝗁𝖺𝗍 𝗌𝗉𝗋𝖺𝗇𝗀 𝗎𝗉 𝗂𝗇 𝗍𝗁𝖾 𝗆𝗂𝖽𝗌𝗍 𝗈𝖿 𝗍𝗁𝖾 𝖽𝖾𝗌𝖾𝗋𝗍, 𝖺𝗇𝖽 𝗂𝗌 𝖺𝗌𝗌𝗈𝖼𝗂𝖺𝗍𝖾𝖽 𝗐𝗂𝗍𝗁 𝗍𝗁𝖾 𝖾𝗑𝗉𝗋𝖾𝗌𝗌𝗂𝗈𝗇𝗌 "𝗅𝗎𝗑𝗎𝗋𝗒" 𝖺𝗇𝖽 " 𝗋𝗂𝖼𝗁𝖾𝗌 ". 𝖳𝗁𝖾 𝗍𝖺𝗅𝗅𝖾𝗌𝗍 𝗁𝗈𝗍𝖾𝗅𝗌 𝗂𝗇 𝗍𝗁𝖾 𝗐𝗈𝗋𝗅𝖽 𝗁𝖺𝗏𝖾 𝖻𝖾𝖾𝗇 𝖻𝗎𝗂𝗅𝗍 𝗁𝖾𝗋𝖾 𝗈𝗏𝖾𝗋 𝗍𝗁𝖾 𝗌𝖺𝗇𝖽𝗌, 𝖺𝗇𝖽 𝗍𝗁𝖾𝗋𝖾 𝖺𝗋𝖾 𝗆𝖺𝗇-𝗆𝖺𝖽𝖾 𝗂𝗌𝗅𝖺𝗇𝖽𝗌 𝗂𝗇 𝗍𝗁𝖾 𝗌𝖾𝖺.

𝖳𝗁𝖾 𝖴𝖠𝖤 𝗂𝗌 𝖺 𝗋𝖾𝗆𝖺𝗋𝗄𝖺𝖻𝗅𝖾 𝗇𝖺𝗍𝗂𝗈𝗇 𝗍𝗁𝖺𝗍 𝗁𝖺𝗌 𝖺𝖼𝗁𝗂𝖾𝗏𝖾𝖽 𝗍𝗁𝖾 𝗌𝗍𝖺𝗍𝗎𝗌 𝗈𝖿 𝗈𝗇𝖾 𝗈𝖿 𝗍𝗁𝖾 𝗆𝗈𝗌𝗍 𝗉𝗋𝗈𝗌𝗉𝖾𝗋𝗈𝗎𝗌 𝖼𝗈𝗎𝗇𝗍𝗋𝗂𝖾𝗌 𝗂𝗇 𝖺 𝖿𝖾𝗐 𝖽𝖾𝖼𝖺𝖽𝖾𝗌. 𝖠𝗇𝖽 𝗍𝗁𝖾 𝖼𝗈𝗎𝗇𝗍𝗋𝗒'𝗌 𝗐𝖾𝗅𝖿𝖺𝗋𝖾 𝗂𝗌 𝗌𝗈 𝗂𝗆𝗆𝖾𝗇𝗌𝖾 𝗍𝗁𝖺𝗍 𝗍𝗁𝖾 𝖤𝗆𝗂𝗋𝖺𝗍𝗂𝗌 𝗉𝗈𝗉𝗎𝗅𝖺𝗍𝗂𝗈𝗇 𝖽𝗈𝖾𝗌 𝗇𝗈𝗍 𝗁𝖺𝗏𝖾 𝖺𝗇𝗒 𝗇𝖾𝖾𝖽 𝖿𝗈𝗋 𝖺𝗇𝗒𝗍𝗁𝗂𝗇𝗀.
---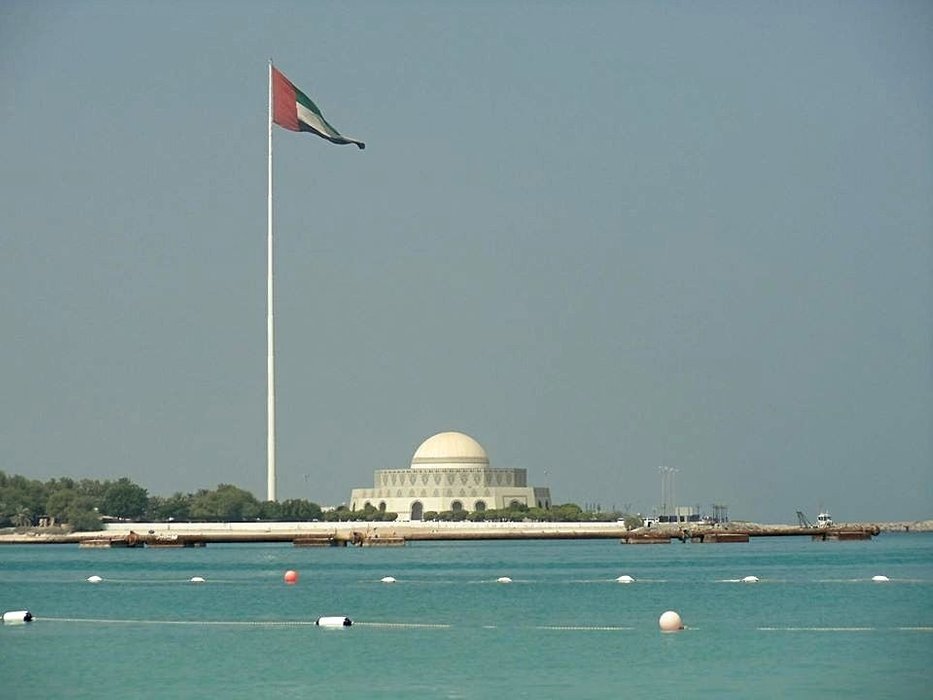 ---
                    𝐋𝐞𝐭𝐬 𝐬𝐭𝐚𝐫𝐭 𝐭𝐡𝐞 𝐣𝐨𝐮𝐫𝐧𝐞𝐲 👉 🏃 🚶 🏃 👈 
𝖳𝗁𝖾𝗋𝖾 𝖺𝗋𝖾 𝖾𝗇𝖽𝗅𝖾𝗌𝗌 𝗌𝖺𝗇𝖽𝗌, 𝖼𝗋𝗒𝗌𝗍𝖺𝗅 𝖻𝗅𝗎𝖾 𝗌𝖾𝖺 𝖺𝗇𝖽 𝗁𝗈𝗍 𝗌𝗎𝗇. 𝖳𝗁𝖾 𝖽𝖾𝗌𝖾𝗋𝗍, 𝗍𝗁𝖾 𝗌𝗎𝗇 𝖺𝗇𝖽 𝗍𝗁𝖾 𝗈𝖼𝖾𝖺𝗇... 𝖨𝗍 𝗁𝖺𝗌 𝖻𝖾𝖾𝗇 𝖺 𝗌𝗍𝖾𝗋𝖾𝗈𝗍𝗒𝗉𝖾 𝖺𝗌𝗌𝗈𝖼𝗂𝖺𝗍𝖾𝖽 𝗐𝗂𝗍𝗁 𝗍𝗁𝗂𝗌 𝗉𝖺𝗋𝗍 𝗈𝖿 𝗍𝗁𝖾 𝗐𝗈𝗋𝗅𝖽 𝖿𝗈𝗋 𝗆𝖺𝗇𝗒 𝖽𝖾𝖼𝖺𝖽𝖾𝗌, 𝗐𝗁𝗒 𝗇𝗈𝗍 𝗌𝖺𝗒 𝖾𝗏𝖾𝗇 𝖼𝖾𝗇𝗍𝗎𝗋𝗂𝖾𝗌.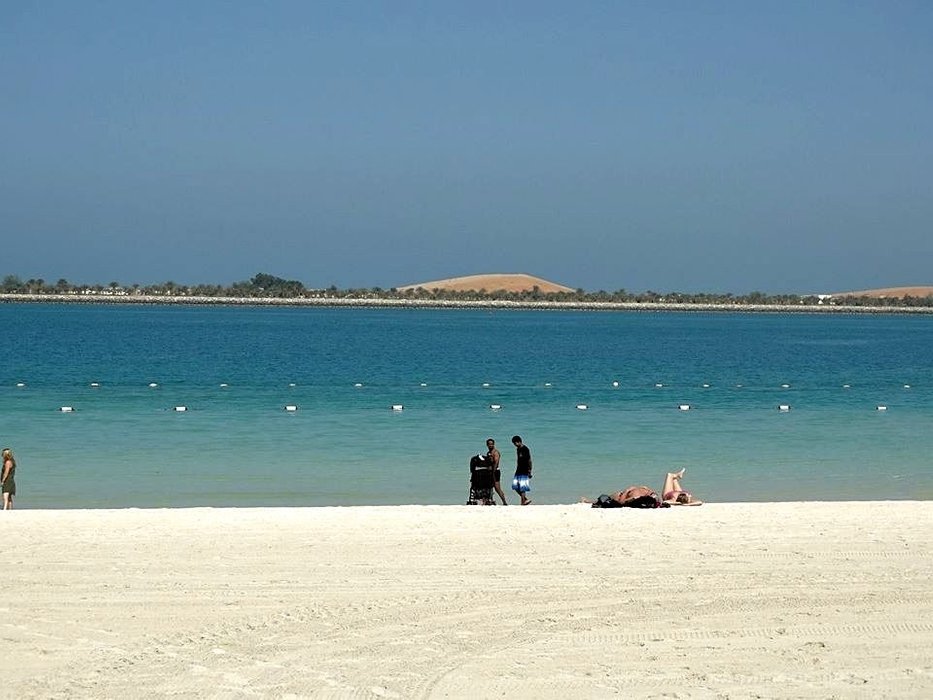 𝖮𝗄, 𝗈𝗄, 𝖺𝗇𝖽 𝗇𝗈𝗐?!? 𝖪𝗂𝗇𝖽𝗅𝗒 𝖻𝖾 𝗂𝗇𝗏𝗂𝗍𝖾𝖽 𝗍𝗈 𝗃𝗎𝗌𝗍 𝗍𝖺𝗄𝖾 𝖺 𝖿𝗋𝖾𝗌𝗁 𝗅𝗈𝗈𝗄 𝖺𝗍 𝗍𝗁𝗂𝗌 𝗅𝖺𝗇𝖽𝗌𝖼𝖺𝗉𝖾 𝗇𝗈𝗐𝖺𝖽𝖺𝗒𝗌 - 𝖺𝗇𝖽 𝗐𝗁𝖾𝗋𝖾 𝗂𝗌 𝗍𝗁𝖾 𝖽𝖾𝗌𝖾𝗋𝗍? 𝖮𝗏𝖾𝗋 𝗍𝗁𝖾 𝖼𝗈𝗎𝗋𝗌𝖾 𝗈𝖿 𝗃𝗎𝗌𝗍 𝖺 𝖿𝖾𝗐 𝖽𝖾𝖼𝖺𝖽𝖾𝗌, 𝖠𝖻𝗎 𝖣𝗁𝖺𝖻𝗂 𝗁𝖺𝗌 𝖻𝖾𝖾𝗇 𝗍𝗋𝖺𝗇𝗌𝖿𝗈𝗋𝗆𝖾𝖽 𝗐𝗂𝗍𝗁 𝗏𝗂𝗋𝗍𝗎𝖺𝗅𝗅𝗒 𝗈𝗇𝖾 𝗌𝗂𝗆𝗉𝗅𝖾 𝗌𝗍𝗋𝗈𝗄𝖾 𝗈𝖿 𝗍𝗁𝖾 𝗐𝗋𝗂𝗌𝗍 𝗂𝗇𝗍𝗈 𝖺𝗇 𝖾𝗆𝗂𝗋𝖺𝗍𝖾 𝗍𝗁𝖺𝗍 𝖺𝗌𝗍𝗈𝗎𝗇𝖽𝗌 𝗍𝗁𝖾 𝗐𝗈𝗋𝗅𝖽 𝗐𝗂𝗍𝗁 𝗂𝗍𝗌 𝗇𝖺𝗍𝗎𝗋𝖺𝗅 𝖻𝖾𝖺𝗎𝗍𝗒 𝖺𝗇𝖽 𝗐𝗈𝗇𝖽𝖾𝗋𝗌.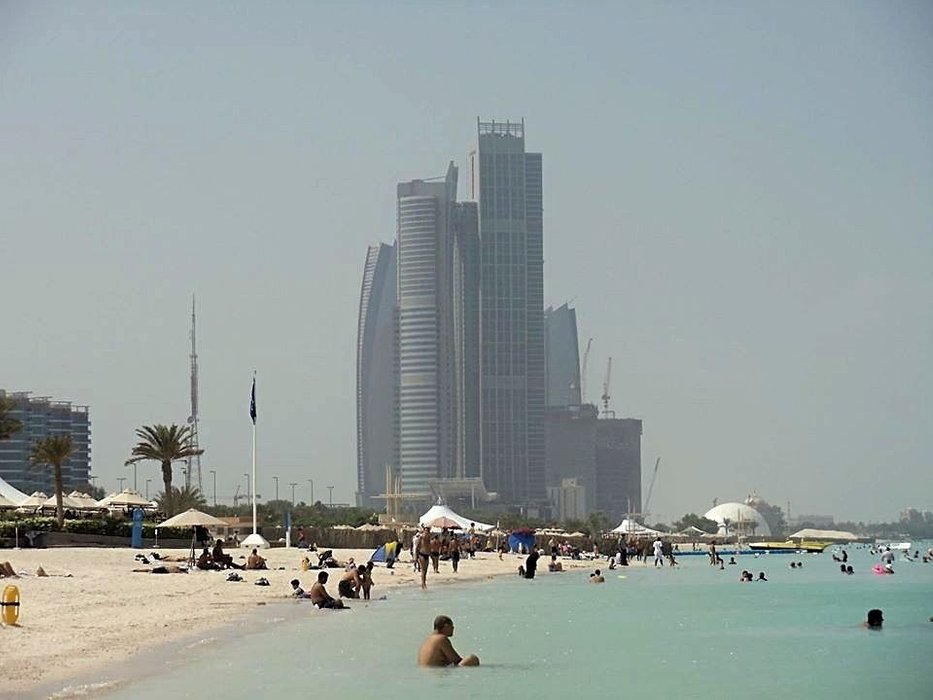 𝖠𝗍 𝖺𝗇 𝖾𝗑𝖼𝖾𝗉𝗍𝗂𝗈𝗇𝖺𝗅 𝗉𝖺𝖼𝖾, 𝗃𝗎𝗌𝗍 𝗅𝗂𝗄𝖾 𝗆𝗎𝗌𝗁𝗋𝗈𝗈𝗆𝗌 𝖺𝖿𝗍𝖾𝗋 𝗍𝗁𝖾 𝗋𝖺𝗂𝗇, 𝗉𝗈𝗉 𝗎𝗉 𝗌𝗍𝖺𝗍𝖾-𝗈𝖿-𝗍𝗁𝖾-𝖺𝗋𝗍 𝗌𝗄𝗒𝗌𝖼𝗋𝖺𝗉𝖾𝗋𝗌 𝗐𝗂𝗍𝗁 𝗎𝗇𝖽𝖾𝗋𝗀𝗋𝗈𝗎𝗇𝖽 𝗉𝖺𝗋𝗄𝗂𝗇𝗀 𝗅𝗈𝗍𝗌, 𝗀𝗒𝗆𝗌, 𝖻𝗈𝗎𝗍𝗂𝗊𝗎𝖾𝗌, 𝗁𝖾𝗅𝗂𝗉𝖺𝖽𝗌, 𝗄𝗂𝗇𝖽𝖾𝗋𝗀𝖺𝗋𝗍𝖾𝗇𝗌.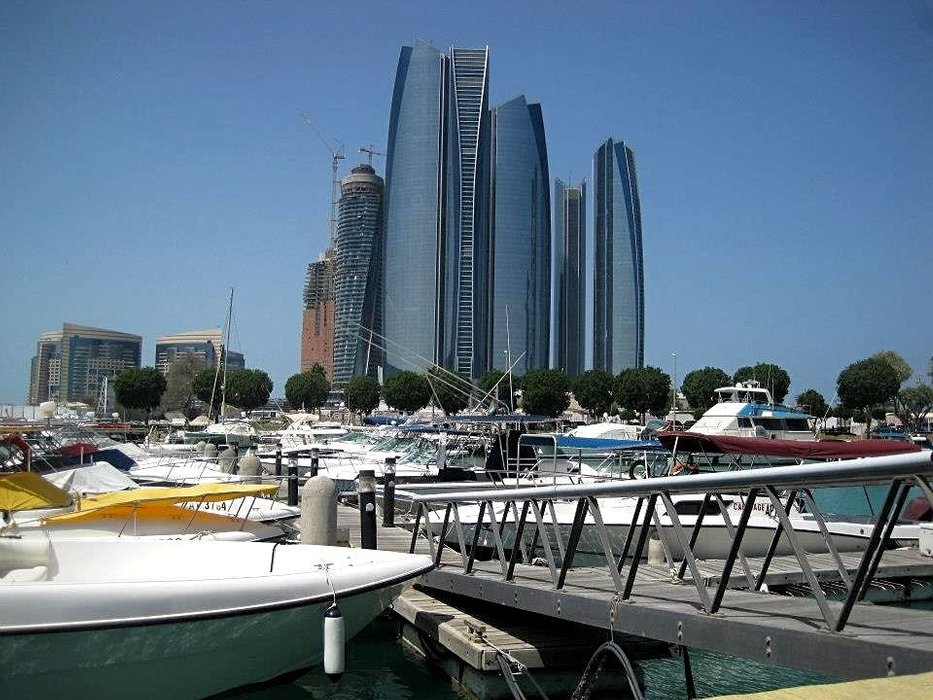 𝖺𝗇𝖽 𝗆𝖺𝗇 𝗆𝖺𝖽𝖾 𝗂𝗌𝗅𝖺𝗇𝖽𝗌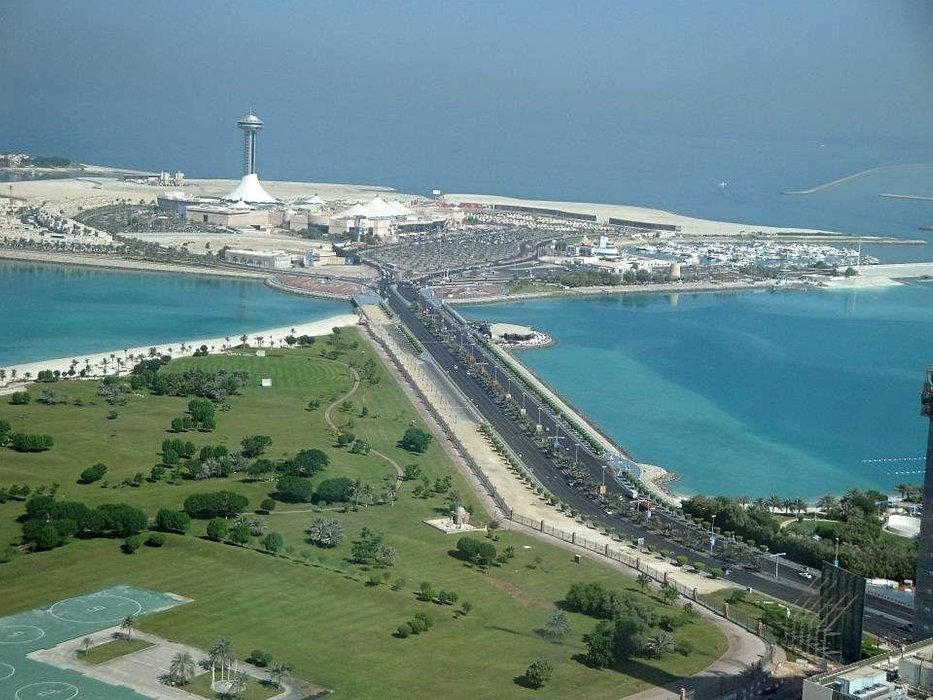 𝗦𝗵𝗲𝗶𝗸𝗵 𝗭𝗮𝘆𝗲𝗱 𝗠𝗼𝘀𝗾𝘂𝗲 𝗮𝗸𝗮 𝗮𝘀 𝗧𝗵𝗲 𝗪𝗵𝗶𝘁𝗲 𝗠𝗼𝘀𝗾𝘂𝗲
𝗂𝗌 𝖺 𝗍𝗋𝖺𝖽𝖾𝗆𝖺𝗋𝗄 𝗈𝖿 𝗍𝗁𝖾 𝖴𝗇𝗂𝗍𝖾𝖽 𝖠𝗋𝖺𝖻 𝖤𝗆𝗂𝗋𝖺𝗍𝖾𝗌. 𝖨𝗍 𝗂𝗌 𝗌𝗂𝗍𝗎𝖺𝗍𝖾𝖽 𝗂𝗇 𝗍𝗁𝖾 𝗇𝖺𝗍𝗂𝗈𝗇𝖺𝗅 𝖼𝖺𝗉𝗂𝗍𝖺𝗅 𝖺𝗇𝖽 𝗂𝗌 𝖼𝗈𝗇𝗌𝗂𝖽𝖾𝗋𝖾𝖽 𝗈𝗇𝖾 𝗈𝖿 𝗍𝗁𝖾 𝗌𝗂𝗑 𝖻𝗂𝗀𝗀𝖾𝗌𝗍 𝖬𝗎𝗌𝗅𝗂𝗆 𝗋𝖾𝗅𝗂𝗀𝗂𝗈𝗎𝗌 𝖻𝗎𝗂𝗅𝖽𝗂𝗇𝗀𝗌 𝗂𝗇 𝗍𝗁𝖾 𝗐𝗁𝗈𝗅𝖾 𝗐𝗈𝗋𝗅𝖽.
𝖳𝗁𝖾 𝖻𝗎𝗂𝗅𝖽𝗂𝗇𝗀 𝗂𝗌 𝖺𝗉𝗉𝖾𝖺𝗅𝗂𝗇𝗀 𝗍𝗈 𝗆𝗂𝗅𝗅𝗂𝗈𝗇𝗌 𝗈𝖿 𝗍𝗋𝖺𝗏𝖾𝗅𝖾𝗋𝗌 𝖿𝗋𝗈𝗆 𝖺𝗅𝗅 𝖺𝗋𝗈𝗎𝗇𝖽 𝗍𝗁𝖾 𝖶𝗈𝗋𝗅𝖽. 𝖨𝗍 𝖿𝖺𝗌𝖼𝗂𝗇𝖺𝗍𝖾𝗌 𝗐𝗂𝗍𝗁 𝗂𝗍𝗌 𝖾𝗑𝗍𝖾𝗋𝗂𝗈𝗋 𝖺𝗇𝖽 𝗌𝖼𝖺𝗅𝖾, 𝖺𝗌 𝗐𝖾𝗅𝗅 𝖺𝗌 𝗐𝗂𝗍𝗁 𝗂𝗍𝗌 𝗂𝗇𝗍𝖾𝗋𝗂𝗈𝗋 𝗈𝖻𝗃𝖾𝖼𝗍𝗌, 𝗌𝗈𝗆𝖾 𝗈𝖿 𝗐𝗁𝗂𝖼𝗁 𝖺𝗋𝖾 𝗊𝗎𝗂𝗍𝖾 𝖼𝗈𝗆𝗉𝗋𝖾𝗁𝖾𝗇𝗌𝗂𝗏𝖾 𝗈𝖻𝗃𝖾𝖼𝗍𝗌 𝗈𝖿 𝗏𝖺𝗅𝗎𝖾. 𝖨𝗍 𝗂𝗌 𝗍𝗁𝖾 𝗀𝗋𝖾𝖺𝗍𝖾𝗌𝗍 𝗁𝖺𝗇𝖽𝖼𝗋𝖺𝖿𝗍𝖾𝖽 𝖼𝖺𝗋𝗉𝖾𝗍 𝗂𝗇 𝗍𝗁𝖾 𝗐𝗈𝗋𝗅𝖽 𝖺𝗇𝖽 𝗌𝖾𝗏𝖾𝗇 𝖼𝗁𝖺𝗇𝖽𝖾𝗅𝗂𝖾𝗋𝗌 𝗂𝗇 𝗍𝗁𝖾 𝖻𝗎𝗂𝗅𝖽𝗂𝗇𝗀.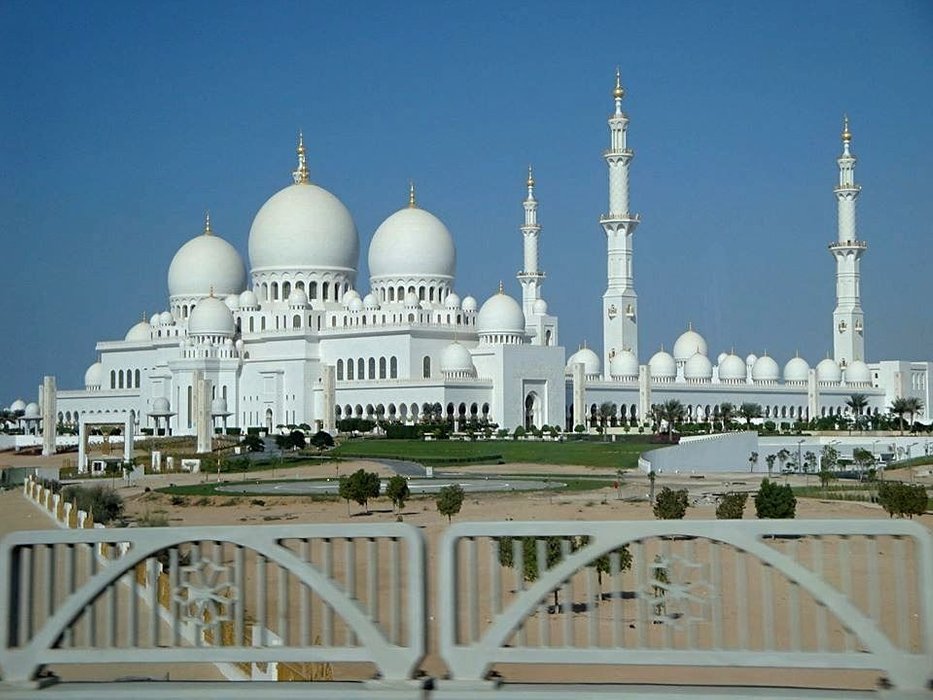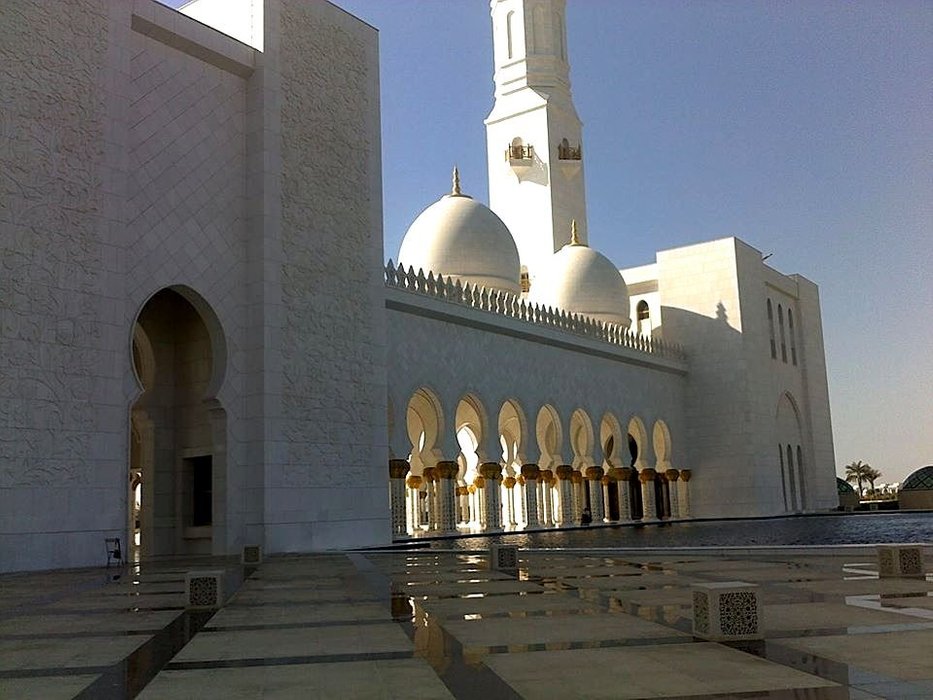 @🅈🄰🄽🄸🄿🄴🅃🄺🄾🅅 𝗂𝗇 𝗄𝗁𝗈𝗇𝖽𝗎𝗋𝖺 𝗂𝗌 𝖺𝗅𝗆𝗈𝗌𝗍 𝗋𝖾𝖺𝖽𝗒 𝗍𝗈 𝗏𝗂𝗌𝗂𝗍 𝗂𝗍 :)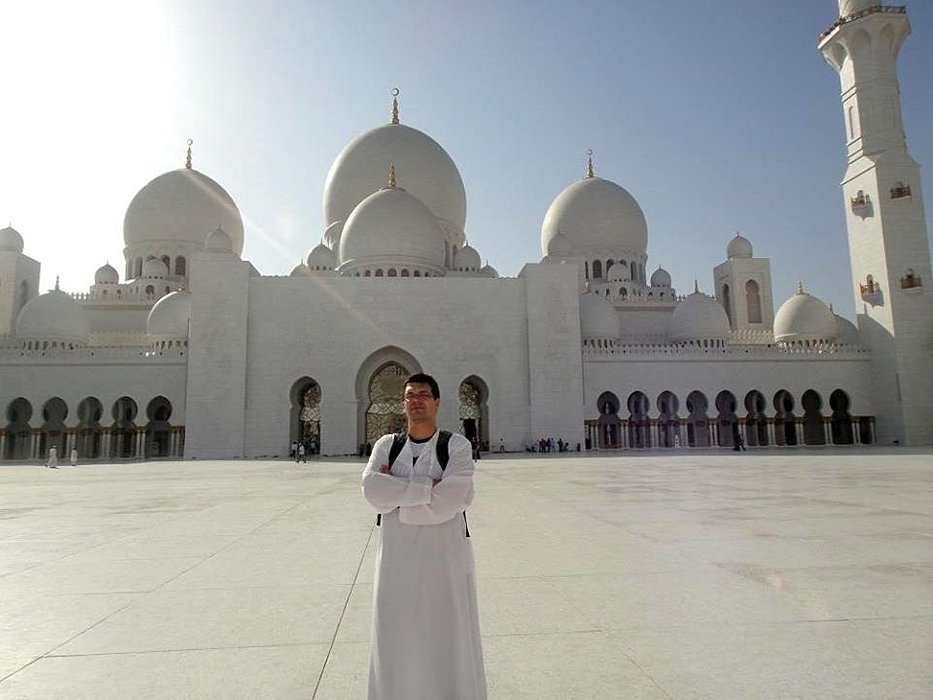 𝖲𝖾𝗏𝖾𝗇 𝖼𝗁𝖺𝗇𝖽𝖾𝗅𝗂𝖾𝗋𝗌 𝗈𝗋𝗇𝖺𝗆𝖾𝗇𝗍𝖾𝖽 𝗐𝗂𝗍𝗁 𝖲𝗐𝖺𝗋𝗈𝗏𝗌𝗄𝗂 𝖼𝗋𝗒𝗌𝗍𝖺𝗅𝗌 𝖺𝗇𝖽 𝗀𝗈𝗅𝖽 𝗅𝖾𝖺𝖿 𝖺𝗋𝖾 𝖺𝗅𝗌𝗈 𝗉𝖺𝗋𝗍𝗂𝖼𝗎𝗅𝖺𝗋𝗅𝗒 𝗇𝗈𝗍𝖾𝗐𝗈𝗋𝗍𝗁𝗒. 𝖳𝗁𝖾 𝖻𝗂𝗀𝗀𝖾𝗌𝗍 𝖼𝗁𝖺𝗇𝖽𝖾𝗅𝗂𝖾𝗋 𝗂𝗌 𝗌𝗍𝗂𝗅𝗅 𝗍𝗁𝖾 𝖻𝗂𝗀𝗀𝖾𝗌𝗍 𝗂𝗇 𝗍𝗁𝖾 𝗐𝗈𝗋𝗅𝖽 𝗂𝗇𝗌𝗍𝖺𝗅𝗅𝖾𝖽 𝗂𝗇 𝗆𝗈𝗌𝗊𝗎𝖾 𝖼𝗁𝖺𝗇𝖽𝖾𝗅𝗂𝖾𝗋!!!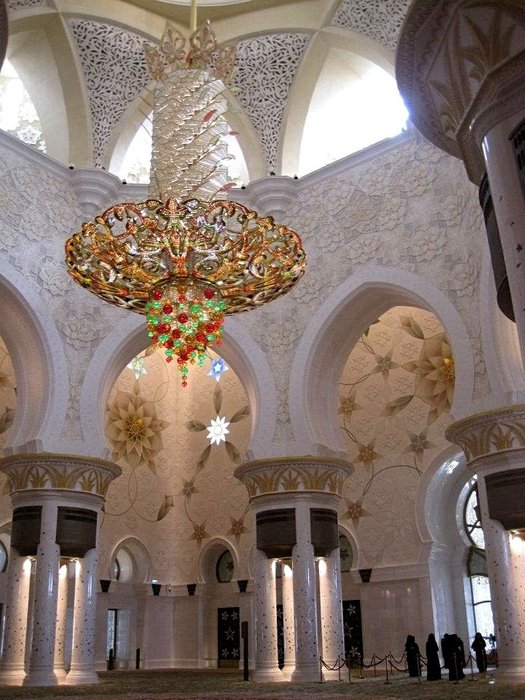 𝐎𝐮𝐫 𝐅𝐚𝐭𝐡𝐞𝐫 𝐙𝐚𝐞𝐝
𝖲𝗁𝖾𝗂𝗄𝗁 𝖹𝖾𝗂𝖽 𝗂𝗌 𝗋𝖾𝖿𝖾𝗋𝗋𝖾𝖽 𝗍𝗈 𝖺𝗌 𝗍𝗁𝖾 "𝖥𝖺𝗍𝗁𝖾𝗋 𝗈𝖿 𝗍𝗁𝖾 𝖭𝖺𝗍𝗂𝗈𝗇" 𝗐𝗁𝗈, 𝖾𝗏𝖾𝗇 𝗍𝗁𝗈𝗎𝗀𝗁 𝗁𝖾 𝖽𝗂𝖽 𝗇𝗈𝗍 𝗉𝗈𝗌𝗌𝖾𝗌𝗌 𝖺 𝖿𝗎𝗇𝖽𝖺𝗆𝖾𝗇𝗍𝖺𝗅 𝗌𝖼𝗁𝗈𝗈𝗅 𝖻𝖺𝖼𝗄𝗀𝗋𝗈𝗎𝗇𝖽, 𝗋𝗈𝗌𝖾 𝗍𝗈 𝗉𝗋𝗈𝗆𝗂𝗇𝖾𝗇𝖼𝖾 𝖺𝗌 𝗈𝗇𝖾 𝗈𝖿 𝗍𝗁𝖾 𝗆𝗈𝗌𝗍 𝗉𝗋𝗈𝖿𝗈𝗎𝗇𝖽 𝗀𝗅𝗈𝖻𝖺𝗅 𝗅𝖾𝖺𝖽𝖾𝗋𝗌. 𝖳𝗁𝗋𝗈𝗎𝗀𝗁 𝗁𝗂𝗌 𝗅𝖾𝖺𝖽𝖾𝗋𝗌𝗁𝗂𝗉, 𝗁𝖾 𝗐𝖺𝗌 𝗌𝗎𝖼𝖼𝖾𝗌𝗌𝖿𝗎𝗅 𝗂𝗇 𝗍𝗋𝖺𝗇𝗌𝖿𝗈𝗋𝗆𝗂𝗇𝗀 𝖺 𝖽𝗎𝗌𝗍𝗒 𝗅𝗂𝗍𝗍𝗅𝖾 𝗍𝗈𝗐𝗇 𝗂𝗇𝗍𝗈 𝖺 𝗐𝖾𝖺𝗅𝗍𝗁𝗒 𝗆𝖾𝗍𝗋𝗈𝗉𝗈𝗅𝗂𝗌 𝖺𝗇𝖽 𝖺 𝗐𝗁𝗈𝗅𝖾 𝖼𝗈𝗎𝗇𝗍𝗋𝗒 - 𝗍𝗁𝖾 𝖴𝗇𝗂𝗍𝖾𝖽 𝖠𝗋𝖺𝖻 𝖤𝗆𝗂𝗋𝖺𝗍𝖾𝗌.
𝖳𝗁𝖾 𝖲𝗁𝖾𝗂𝗄𝗁 𝗁𝖺𝗌 𝖺𝗅𝗐𝖺𝗒𝗌 𝖿𝖾𝗅𝗍 𝗍𝗁𝖺𝗍 𝗈𝗂𝗅 𝗂𝗌 𝖦𝗈𝖽'𝗌 𝖻𝗅𝖾𝗌𝗌𝗂𝗇𝗀 𝗍𝗈 𝖻𝖾 𝗌𝗁𝖺𝗋𝖾𝖽 𝗐𝗂𝗍𝗁 𝗍𝗁𝗈𝗌𝖾 𝗐𝗁𝗈 𝗇𝖾𝖾𝖽 𝗍𝗈 𝖻𝖾 𝗁𝖾𝗅𝗉𝖾𝖽, 𝗌𝗈 𝗁𝖾 𝗅𝖺𝗎𝗇𝖼𝗁𝖾𝖽 𝖺 $𝟣 𝖻𝗂𝗅𝗅𝗂𝗈𝗇 𝖿𝗎𝗇𝖽. 𝖳𝗁𝖾 𝗆𝗈𝗇𝖾𝗒 𝖿𝗋𝗈𝗆 𝗍𝗁𝖾 𝖿𝗎𝗇𝖽 𝗁𝖺𝗌 𝖻𝖾𝖾𝗇 𝗂𝗇𝗏𝖾𝗌𝗍𝖾𝖽 𝗂𝗇 𝖼𝗈𝗇𝗌𝗍𝗋𝗎𝖼𝗍𝗂𝗇𝗀 𝗆𝗈𝗌𝗊𝗎𝖾𝗌, 𝗉𝗋𝗈𝗏𝗂𝖽𝗂𝗇𝗀 𝖿𝗋𝖾𝖾 𝖺𝖼𝖼𝗈𝗆𝗆𝗈𝖽𝖺𝗍𝗂𝗈𝗇 𝖿𝗈𝗋 𝖴𝖠𝖤 𝗋𝖾𝗌𝗂𝖽𝖾𝗇𝗍𝗌, 𝗈𝗉𝖾𝗇𝗂𝗇𝗀 𝗌𝖼𝗁𝗈𝗈𝗅𝗌 𝖺𝗇𝖽 𝗎𝗇𝗂𝗏𝖾𝗋𝗌𝗂𝗍𝗂𝖾𝗌, 𝖺𝗇𝖽 𝖻𝗎𝗂𝗅𝖽𝗂𝗇𝗀 𝗁𝗈𝗌𝗉𝗂𝗍𝖺𝗅𝗌 𝗂𝗇 𝖠𝗌𝗂𝖺 𝖺𝗇𝖽 𝖠𝖿𝗋𝗂𝖼𝖺.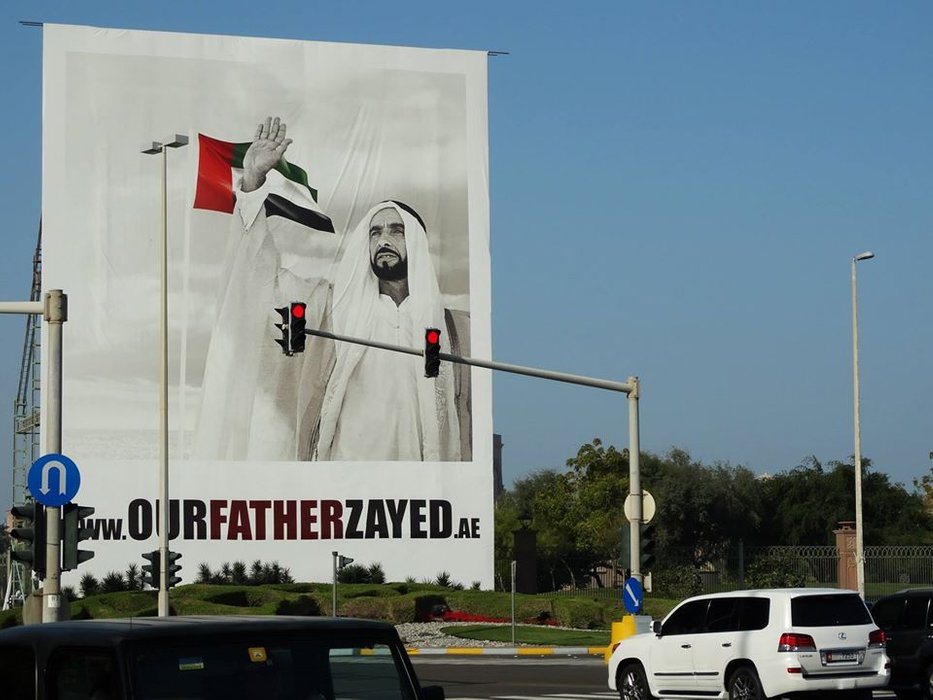 𝖧𝗂𝗌 𝗁𝖾𝗂𝗋𝗌, 𝗍𝗁𝖾 𝗌𝗁𝖾𝗂𝗄𝗁𝗌 𝗈𝖿 𝖺𝗅𝗅 𝟩 𝖴𝖠𝖤 𝖾𝗆𝗂𝗋𝖺𝗍𝖾𝗌, 𝖼𝗈𝗇𝗍𝗂𝗇𝗎𝖾𝖽 𝗁𝗂𝗌 𝗐𝗈𝗋𝗍𝗁𝗒 𝗐𝗈𝗋𝗄.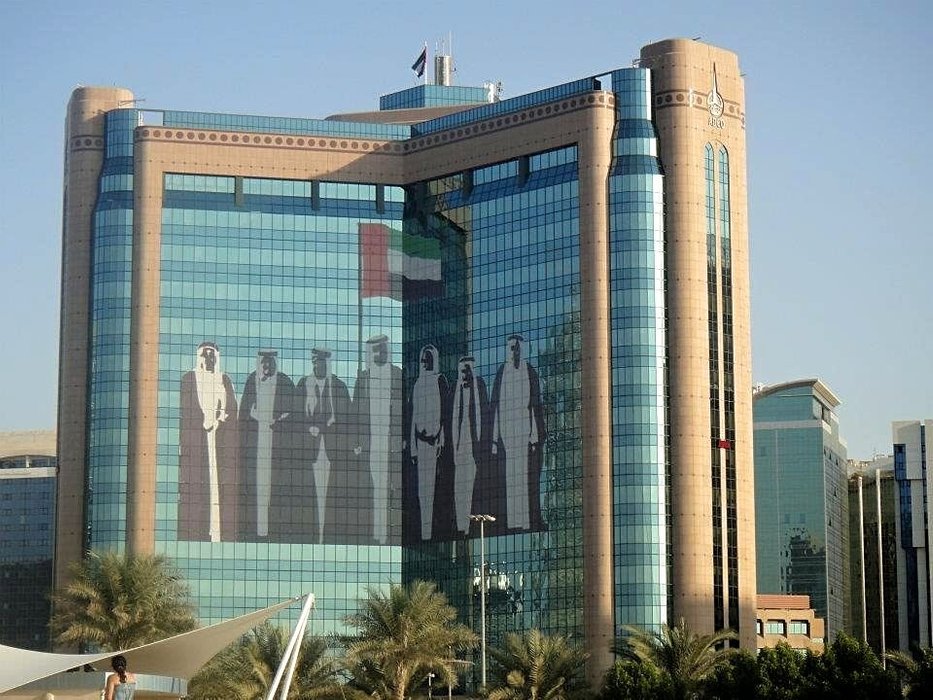 𝗛𝗲𝗿𝗶𝘁𝗮𝗴𝗲 𝘃𝗶𝗹𝗹𝗮𝗴𝗲, 𝗮𝗸𝗮 𝗛𝗶𝘀𝘁𝗼𝗿𝘆 𝗠𝘂𝘀𝗲𝘂𝗺
𝖨𝗇 𝗍𝗁𝗂𝗌 𝗅𝗈𝖼𝖺𝗍𝗂𝗈𝗇 𝗒𝗈𝗎 𝖼𝖺𝗇 𝗈𝖻𝗌𝖾𝗋𝗏𝖾 𝗁𝗈𝗐 𝗍𝗁𝖾 𝗉𝖾𝗈𝗉𝗅𝖾 𝗈𝖿 𝗍𝗁𝖾 𝖴𝖠𝖤 𝗐𝖾𝗋𝖾 𝗅𝗂𝗏𝗂𝗇𝗀 𝖺𝖻𝗈𝗎𝗍 𝟧𝟢 𝗒𝖾𝖺𝗋𝗌 𝖺𝗀𝗈: 𝗌𝗍𝗈𝗇𝖾 𝖻𝖺𝗌𝖾𝗆𝖾𝗇𝗍 𝗁𝗎𝗍𝗌, 𝖼𝗋𝖺𝖿𝗍𝗌𝗆𝖾𝗇'𝗌 𝗐𝗈𝗋𝗄𝗌𝗁𝗈𝗉𝗌 (𝗐𝗁𝗂𝖼𝗁 𝖺𝗋𝖾 𝗍𝗁𝖾𝗋𝖾 𝖺𝗇𝖽 𝖺𝗅𝗐𝖺𝗒𝗌 𝖽𝗈 𝗌𝗈𝗆𝖾𝗍𝗁𝗂𝗇𝗀), 𝖺 𝗍𝗂𝗇𝗒 𝗆𝗎𝗌𝖾𝗎𝗆 𝖺𝗇𝖽 𝖺𝗇 𝗈𝗅𝖽 𝖿𝗈𝗋𝗍𝗂𝖿𝗂𝖼𝖺𝗍𝗂𝗈𝗇.👏😃👏😃👏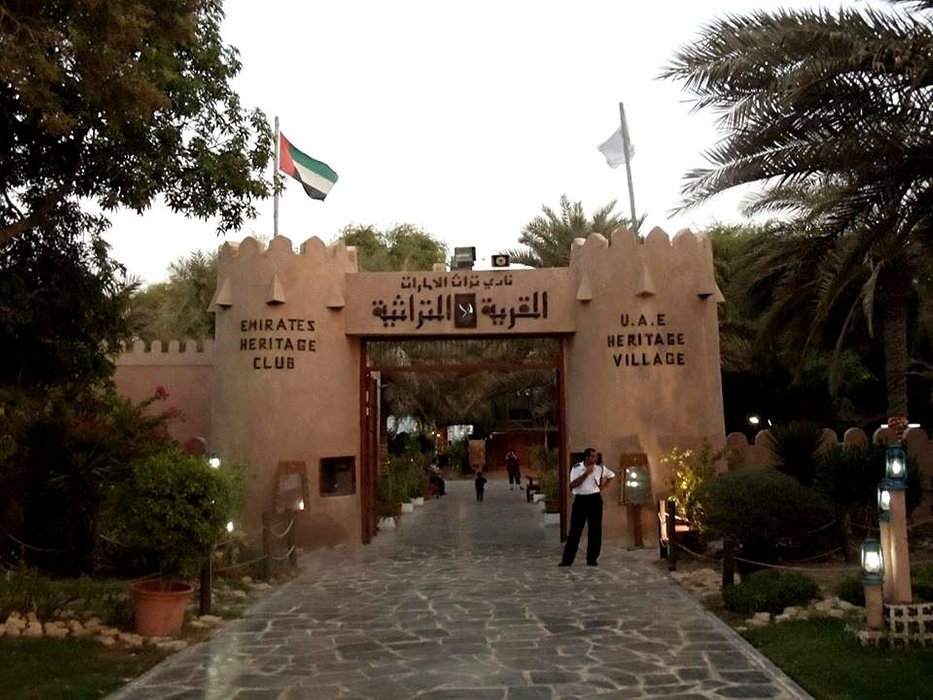 𝖥𝗋𝗈𝗆 𝖼𝖺𝗆𝖾𝗅𝗌 𝗍𝗈 𝖫𝗂𝗆𝗈 𝗂𝗇 𝟧𝟢 𝗒𝖾𝖺𝗋𝗌. (𝖡𝖳𝖶. 𝖻𝗅𝗈𝖼𝗄𝖼𝗁𝖺𝗂𝗇 𝗈𝗎𝗍𝗉𝖺𝖼𝖾𝖽 𝗍𝗁𝖾𝗆 😃). 𝖳𝗁𝗂𝗌 𝗅𝖺𝗇𝖽 𝖺𝗇𝖽 𝗂𝗍𝗌 𝗉𝖾𝗈𝗉𝗅𝖾 𝖽𝖾𝗌𝖾𝗋𝗏𝖾 𝗍𝗁𝖾 𝗀𝗋𝖾𝖺𝗍𝖾𝗌𝗍 𝗈𝖿 𝗋𝖾𝗌𝗉𝖾𝖼𝗍 𝖺𝗇𝖽 𝖺𝖽𝗆𝗂𝗋𝖺𝗍𝗂𝗈𝗇. 𝖳𝗁𝖾 𝖾𝗑𝗉𝗈𝗌𝗂𝗍𝗂𝗈𝗇 𝗂𝗅𝗅𝗎𝗌𝗍𝗋𝖺𝗍𝖾𝗌 𝗍𝗁𝗂𝗌 𝗍𝗈 𝗍𝗁𝖾 𝗎𝗍𝗆𝗈𝗌𝗍.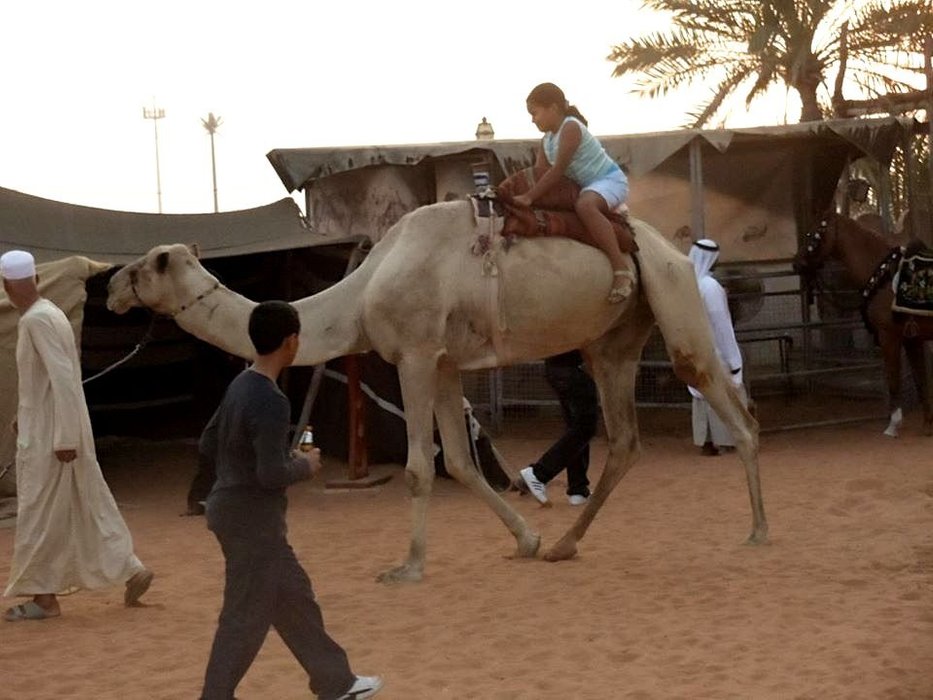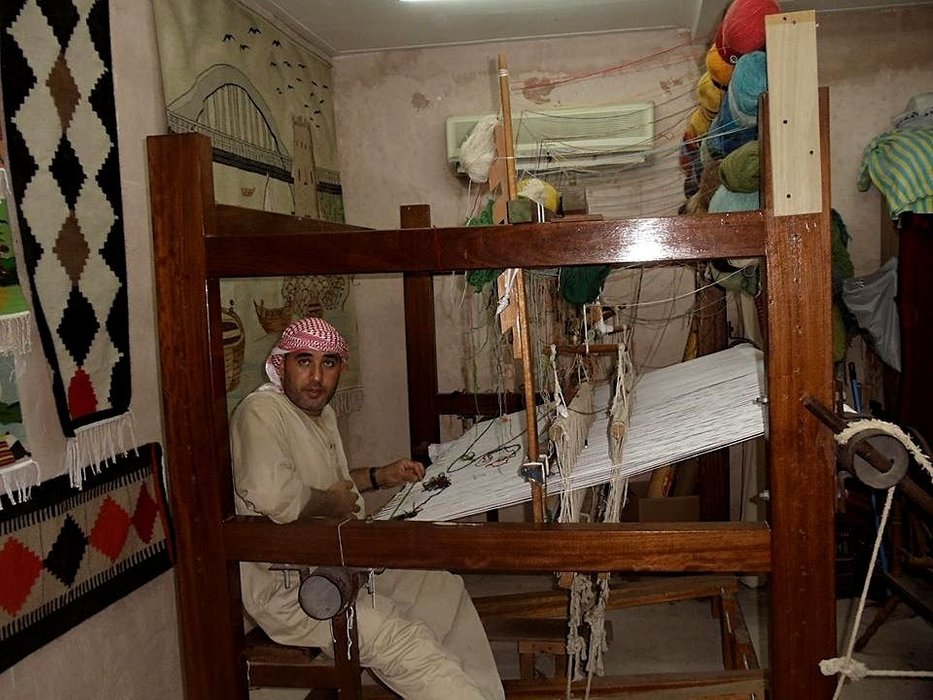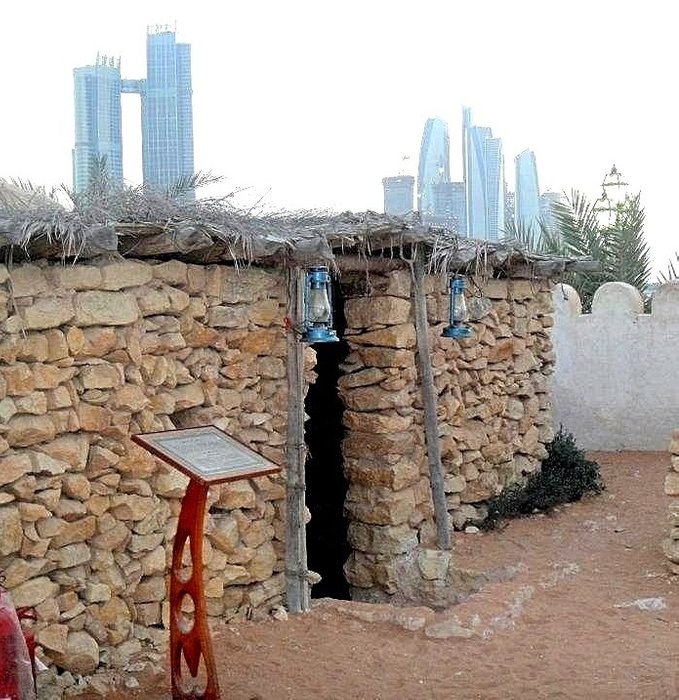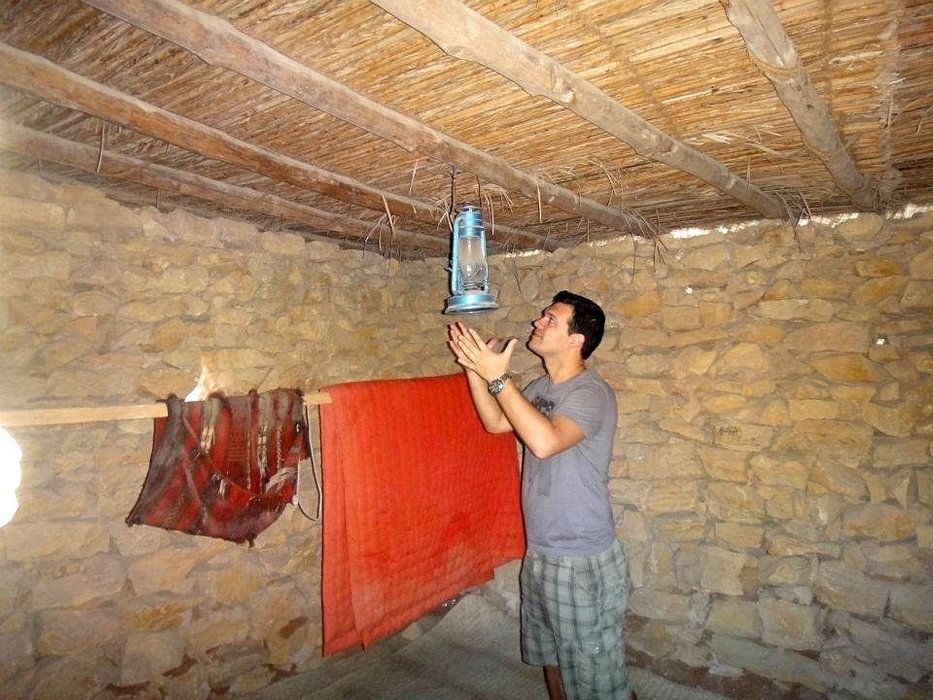 𝐂𝐨𝐫𝐧𝐢𝐜𝐡𝐞 𝐛𝐞𝐚𝐜𝐡, 𝖺 𝗐𝖾𝗅𝗅-𝗄𝗇𝗈𝗐𝗇 𝗐𝖺𝗍𝖾𝗋𝖿𝗋𝗈𝗇𝗍 𝗅𝖺𝗇𝖽𝗆𝖺𝗋𝗄 𝗂𝗇 𝗍𝗁𝖾 𝖾𝗆𝗂𝗋𝖺𝗍𝖾 𝗈𝖿 𝖠𝖻𝗎 𝖣𝗁𝖺𝖻𝗂. 𝖥𝖺𝗏𝗈𝗋𝗂𝗍𝖾 𝖻𝖾𝖺𝖼𝗁 𝖿𝗈𝗋 𝗅𝗈𝖼𝖺𝗅𝗌, 𝖾𝗑𝗉𝖺𝗍𝗌 𝖺𝗇𝖽 𝗍𝗈𝗎𝗋𝗂𝗌𝗍𝗌 𝖨𝗍 𝗂𝗌 𝗇𝗈𝗍 𝗌𝗎𝗋𝗉𝗋𝗂𝗌𝖾 𝖻𝖾𝖼𝖺𝗎𝗌𝖾 𝗍𝗁𝖾𝗋𝖾 𝖺𝗋𝖾 𝗍𝗁𝖾 𝗆𝗈𝗌𝗍 𝖺𝗆𝖺𝗓𝗂𝗇𝗀 𝖻𝖾𝖺𝖼𝗁𝖾𝗌 𝗈𝖿 𝗍𝗁𝖾 𝖾𝗇𝗍𝗂𝗋𝖾 𝖼𝗈𝗎𝗇𝗍𝗋𝗒, 𝗉𝗎𝗋𝖾 𝗐𝖺𝗍𝖾𝗋 𝖺𝗇𝖽 𝖺 𝗐𝗂𝖽𝖾 𝗏𝖺𝗋𝗂𝖾𝗍𝗒 𝗈𝖿 𝖿𝗎𝗇 𝖺𝖼𝗍𝗂𝗏𝗂𝗍𝗂𝖾𝗌.
𝖨 𝗁𝖺𝗏𝖾 𝗌𝖾𝖾𝗇 𝖺 𝖿𝖾𝗐 𝖢𝗈𝗋𝗇𝗂𝖼𝗁𝖾𝗌 𝗂𝗇 𝗂𝗇 𝗍𝗁𝖾 𝖠𝗋𝖺𝖻 𝖤𝗆𝗂𝗋𝖺𝗍𝖾𝗌. 𝖨𝖭 𝖣𝗎𝖻𝖺𝗂, 𝖣𝖾𝗂𝗋𝖺, 𝖲𝗁𝖺𝗋𝗃𝖺 𝖻𝗎𝗍 𝗍𝗁𝗂𝗌 𝗈𝗇𝖾 𝗂𝗌 𝗆𝗒 𝖿𝖺𝗏𝗈𝗋𝗂𝗍𝖾.
𝖦𝖺𝗓𝖾 𝖺𝗍 𝗍𝗁𝖾 𝗌𝗄𝗒𝗌𝖼𝗋𝖺𝗉𝖾𝗋𝗌 𝖭𝗈𝗍 𝖿𝖺𝗋 𝖿𝗋𝗈𝗆 𝗍𝗁𝖾 𝗉𝗋𝗈𝗆𝖾𝗇𝖺𝖽𝖾 𝗍𝗁𝖾𝗋𝖾 𝖺𝗋𝖾 𝗌𝗄𝗒𝗌𝖼𝗋𝖺𝗉𝖾𝗋𝗌, 𝗐𝗁𝗂𝖼𝗁 𝗁𝖺𝗏𝖾 𝗍𝗎𝗋𝗇𝖾𝖽 𝗂𝗇𝗍𝗈 𝗍𝗁𝖾 𝗍𝗋𝖺𝖽𝖾𝗆𝖺𝗋𝗄 𝗈𝖿 𝗍𝗁𝖾 𝖠𝗋𝖺𝖻 𝖤𝗆𝗂𝗋𝖺𝗍𝖾𝗌. 𝖶𝖾 𝖼𝖺𝗇 𝗇𝖺𝗆𝖾 𝖠𝖣𝖭𝖮𝖢 𝖺𝗆𝗈𝗇𝗀 𝗍𝗁𝖾𝗆 - 𝗁𝖾𝖺𝖽𝗊𝗎𝖺𝗋𝗍𝖾𝗋 𝗈𝖿 𝗉𝗋𝗈𝗆𝗂𝗇𝖾𝗇𝗍 𝗈𝗂𝗅 𝗉𝗋𝗈𝖽𝗎𝖼𝗍𝗂𝗈𝗇 𝖼𝗈𝗆𝗉𝖺𝗇𝗒 𝗂𝗌 𝗅𝗈𝖼𝖺𝗍𝖾𝖽 𝗁𝖾𝗋𝖾.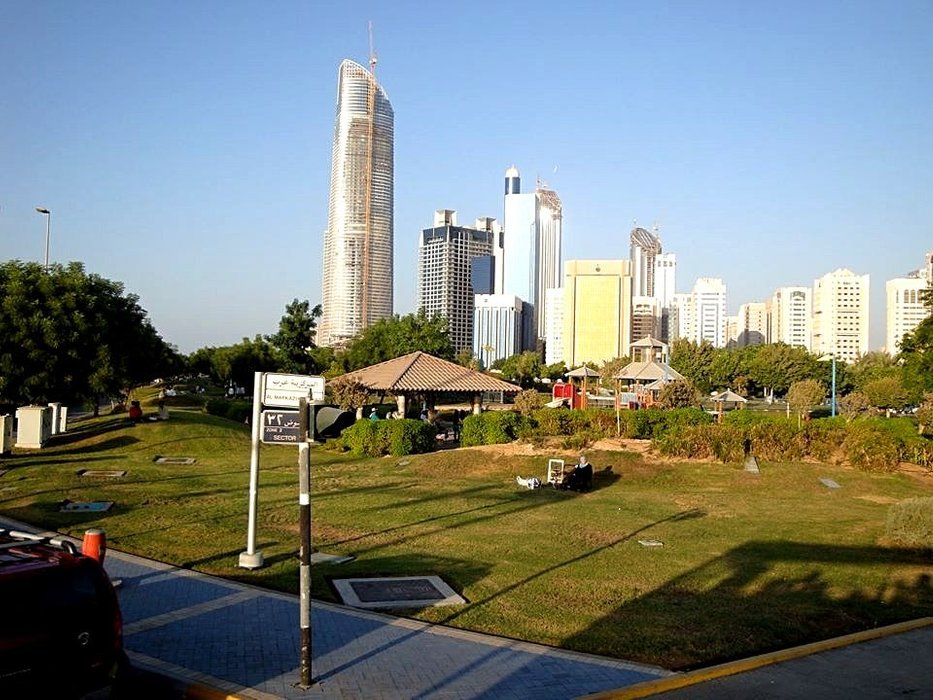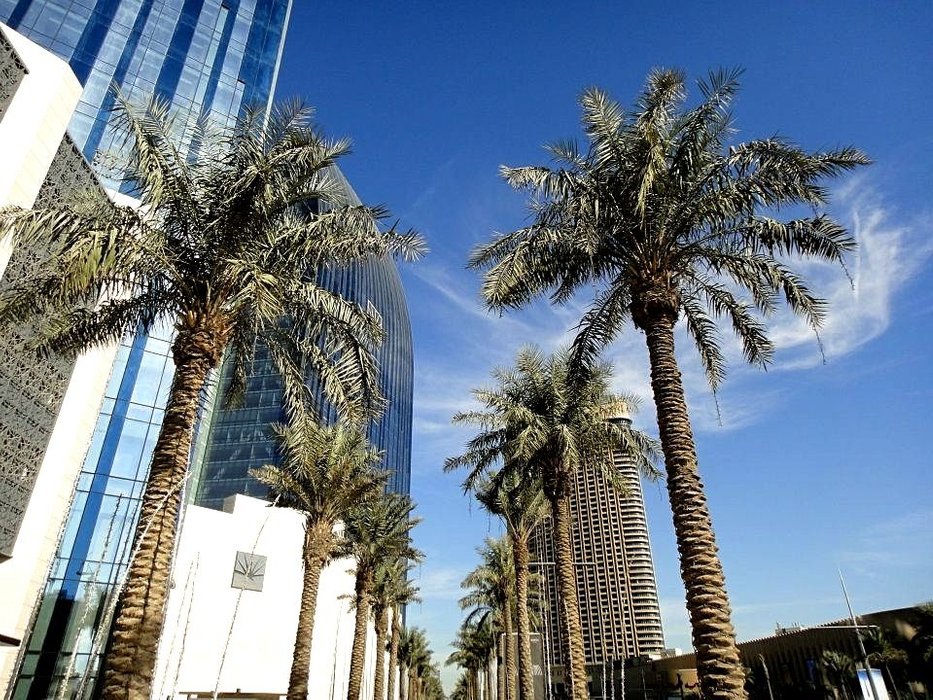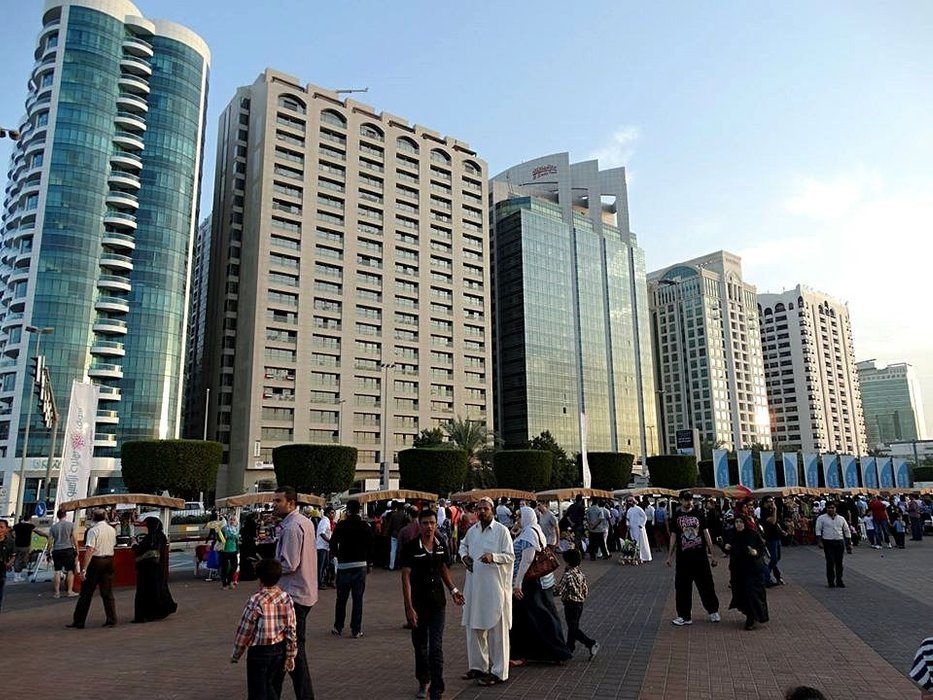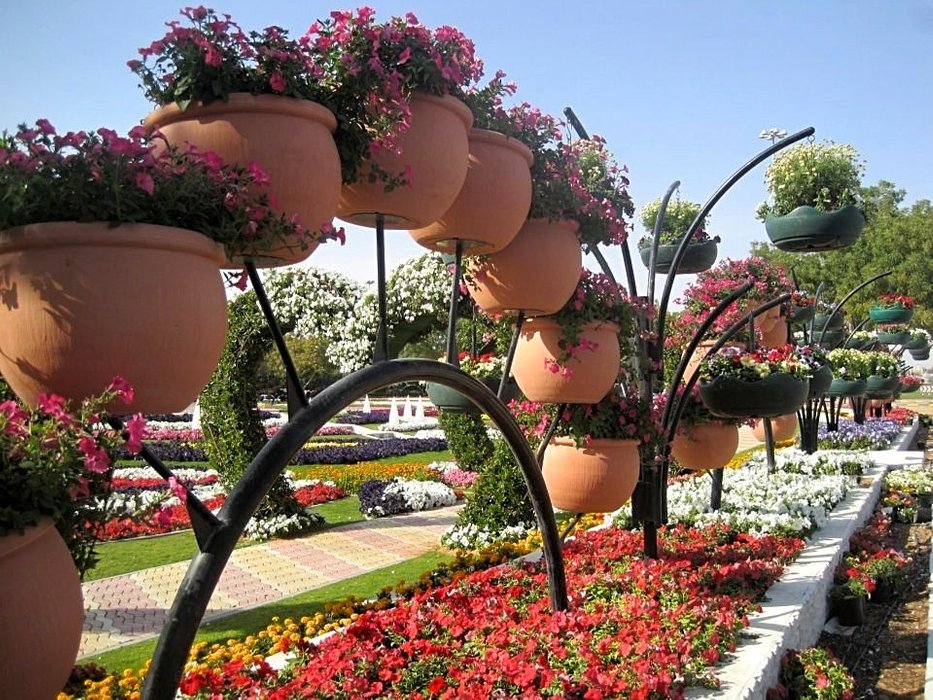 𝖨𝗇 𝟤𝟢𝟣𝟣, 𝖠𝖻𝗎 𝖣𝗁𝖺𝖻𝗂 𝖢𝗈𝗋𝗇𝗂𝖼𝗁𝖾 𝗐𝖺𝗌 𝖺𝗐𝖺𝗋𝖽𝖾𝖽 𝗍𝗁𝖾 𝖡𝗅𝗎𝖾 𝖥𝗅𝖺𝗀, 𝖺𝗇 𝗂𝗇𝗍𝖾𝗋𝗇𝖺𝗍𝗂𝗈𝗇𝖺𝗅 𝗋𝖾𝖼𝗈𝗀𝗇𝗂𝗍𝗂𝗈𝗇 𝗀𝗋𝖺𝗇𝗍𝖾𝖽 𝗍𝗈 𝖻𝖾𝖺𝖼𝗁𝖾𝗌 𝖿𝗈𝗋 𝗍𝗁𝖾 𝗉𝗎𝗋𝖾𝗌𝗍, 𝖼𝗅𝖾𝖺𝗇𝖾𝗌𝗍 𝗐𝖺𝗍𝖾𝗋 𝖺𝗇𝖽 𝗆𝗈𝗌𝗍 𝗌𝗎𝗌𝗍𝖺𝗂𝗇𝖺𝖻𝗅𝖾 𝖾𝗇𝗏𝗂𝗋𝗈𝗇𝗆𝖾𝗇𝗍.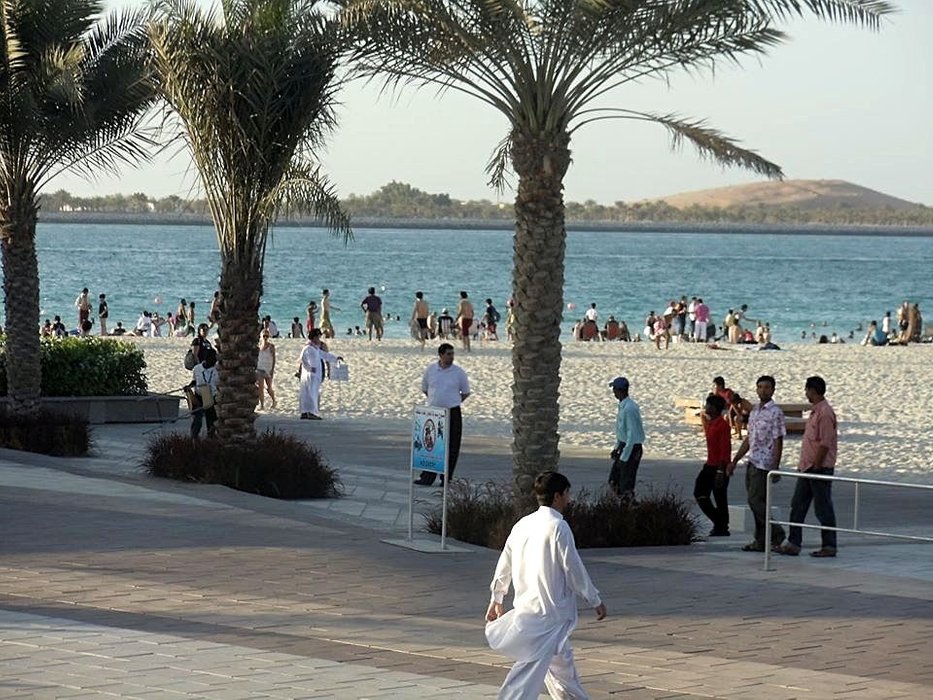 𝐖𝐚𝐭𝐞𝐫 𝐚𝐧𝐝 𝐒𝐤𝐲𝐬𝐜𝐫𝐚𝐩𝐞𝐫𝐬 - 𝐀𝐛𝐮 𝐃𝐡𝐚𝐛𝐢 𝐒𝐤𝐲𝐥𝐢𝐧𝐞!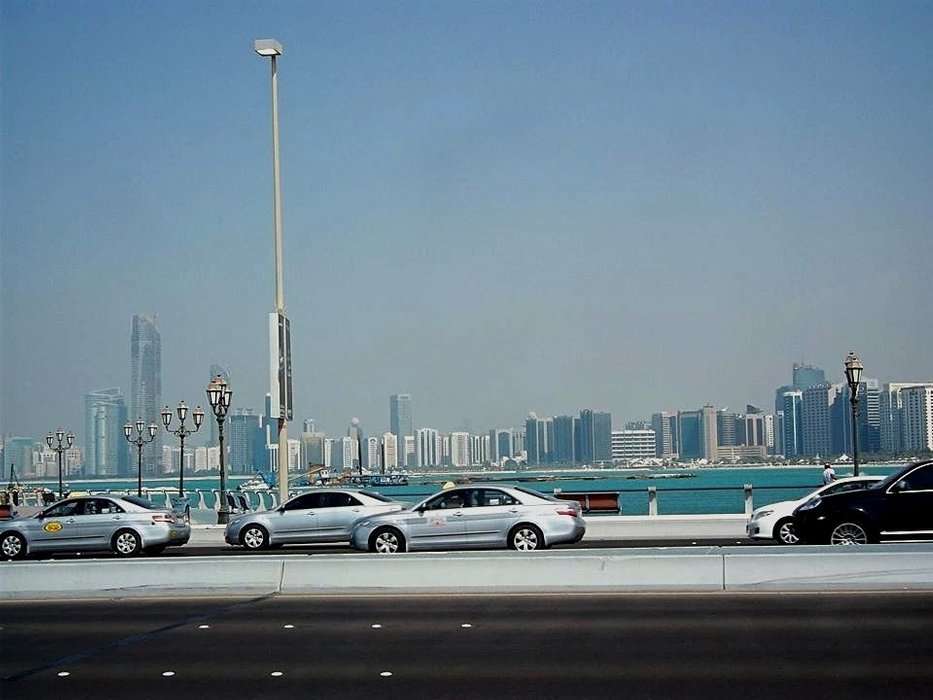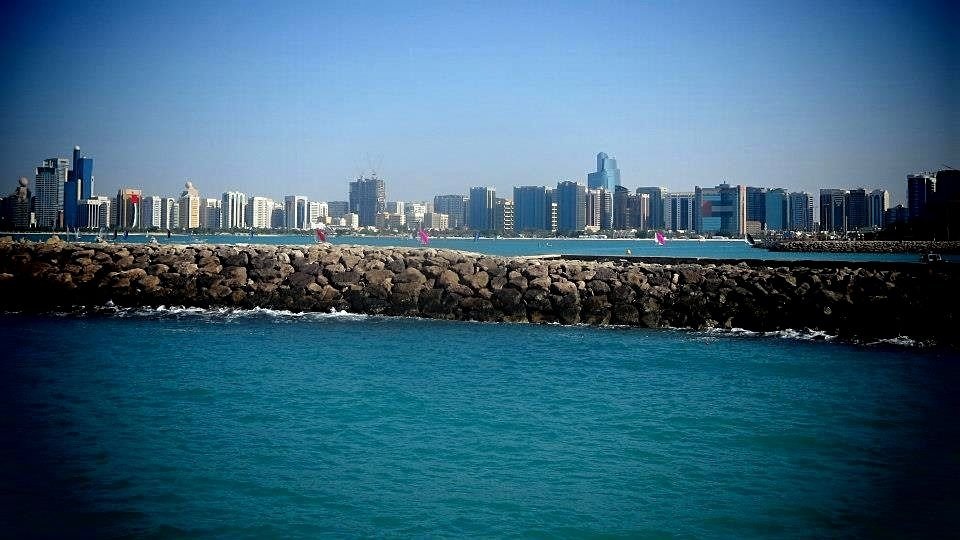 𝐑𝐞𝐝 𝐁𝐮𝐥𝐥 𝐀𝐢𝐫 𝐑𝐚𝐜𝐞 - 𝐓𝐨𝐩 𝐅𝐞𝐬𝐭𝐢𝐯𝐞 𝐄𝐯𝐞𝐧𝐭
𝖤𝗏𝖾𝗋𝗒 𝗒𝖾𝖺𝗋 𝗂𝗇 𝗍𝗁𝖾 𝗐𝗂𝗇𝗍𝖾𝗋 𝗍𝗂𝗆𝖾 𝖠𝖻𝗎 𝖣𝗁𝖺𝖻𝗂 𝖻𝖾𝖼𝗈𝗆𝖾𝗌 𝖺 𝗁𝗂𝗀𝗁𝗅𝗂𝗀𝗁𝗍 𝗂𝗇 𝗍𝗁𝖾 𝖼𝗈𝗆𝗉𝖾𝗍𝗂𝗍𝗂𝗈𝗇 𝖼𝖺𝗅𝖾𝗇𝖽𝖺𝗋, 𝗇𝖺𝗆𝖾𝗅𝗒 𝗆𝗈𝗍𝗈𝗋𝗌𝗉𝗈𝗋𝗍 𝖼𝖺𝗉𝗂𝗍𝖺𝗅. 𝖨𝗍 𝗂𝗌 𝖺 𝖻𝗎𝗓𝗓𝗂𝗇𝗀 𝗁𝗎𝗌𝗍𝗅𝖾 𝖺𝗇𝖽 𝖻𝗎𝗌𝗍𝗅𝖾 𝖺𝗍 𝗅𝗈𝗐 𝗁𝖾𝗂𝗀𝗁𝗍𝗌 𝗂𝗇 𝗍𝗁𝖾 𝖺𝗂𝗋.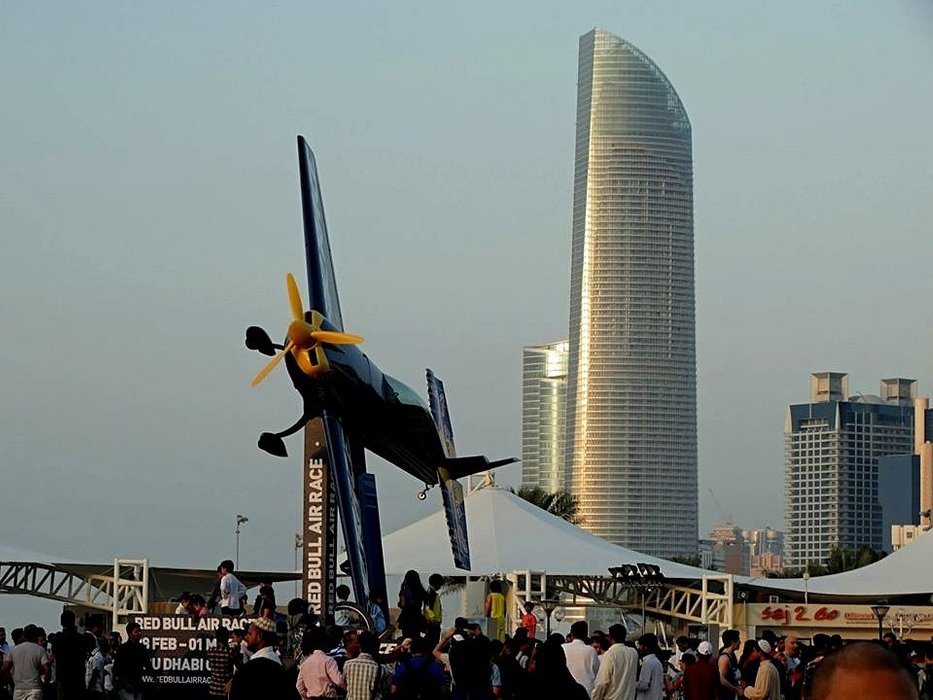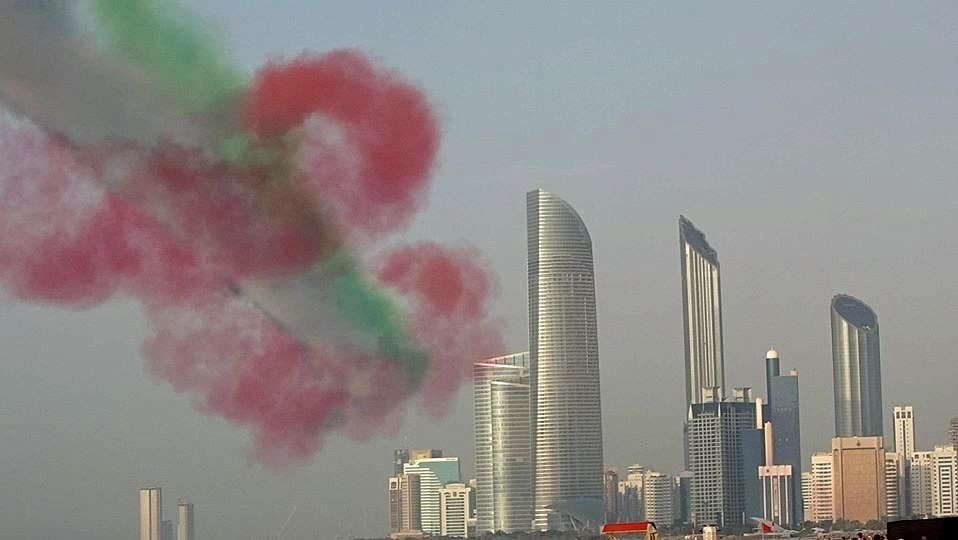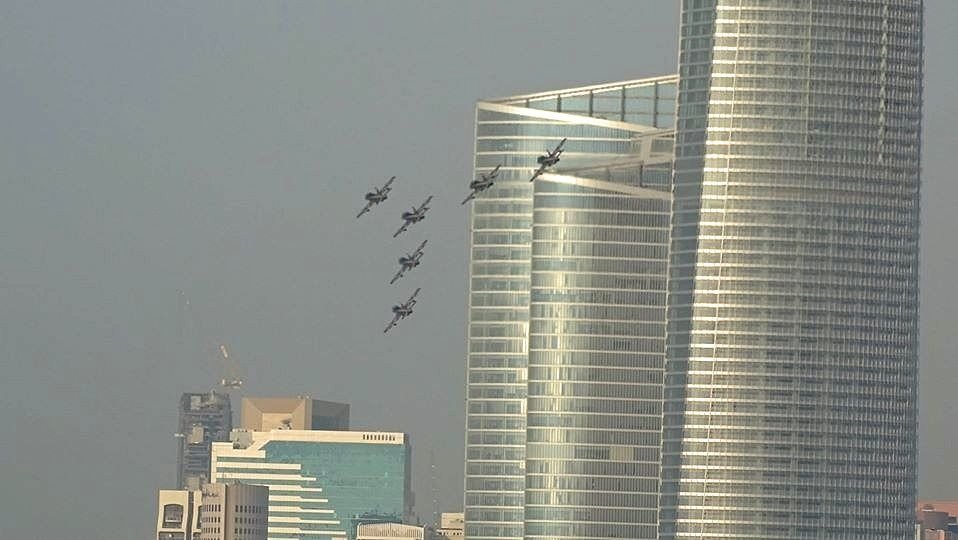 𝖠𝗇𝖽 𝗈𝖿 𝖼𝗈𝗎𝗋𝗌𝖾 𝗇𝗈𝗐 𝗂𝗌 𝗍𝗂𝗆𝖾 𝖿𝗈𝗋 𝖺 𝖼𝖾𝗅𝖾𝖻𝗋𝖺𝗍𝗂𝗈𝗇!!!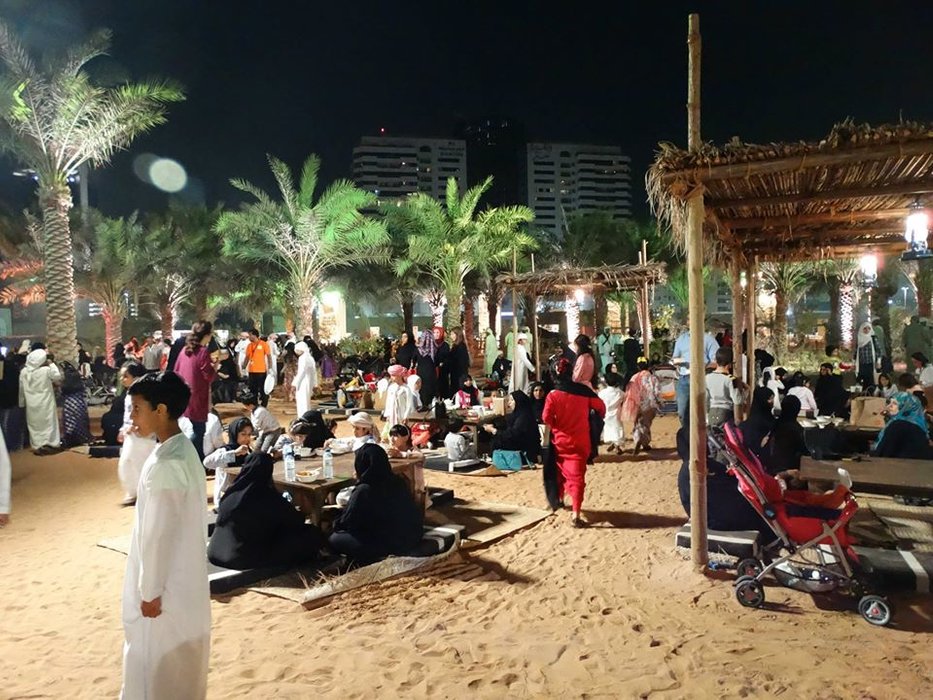 𝘐 𝘳𝘦𝘮𝘦𝘮𝘣𝘦𝘳 𝘵𝘩𝘦 𝘸𝘰𝘳𝘥𝘴 𝘧𝘳𝘰𝘮 𝘵𝘩𝘪𝘴 𝘣𝘦𝘢𝘶𝘵𝘪𝘧𝘶𝘭 𝘴𝘰𝘯𝘨:
Arab night is hot as a day 
There's courage and fear, victory and failure, 
an arrow and a target. 
Arab night, under the Arab moon. 
The moon is high, but it's not easy to get home. 
Arab night, the smoke of burning fires. 
The mystical land of fakirs and mysteries, love and dreams.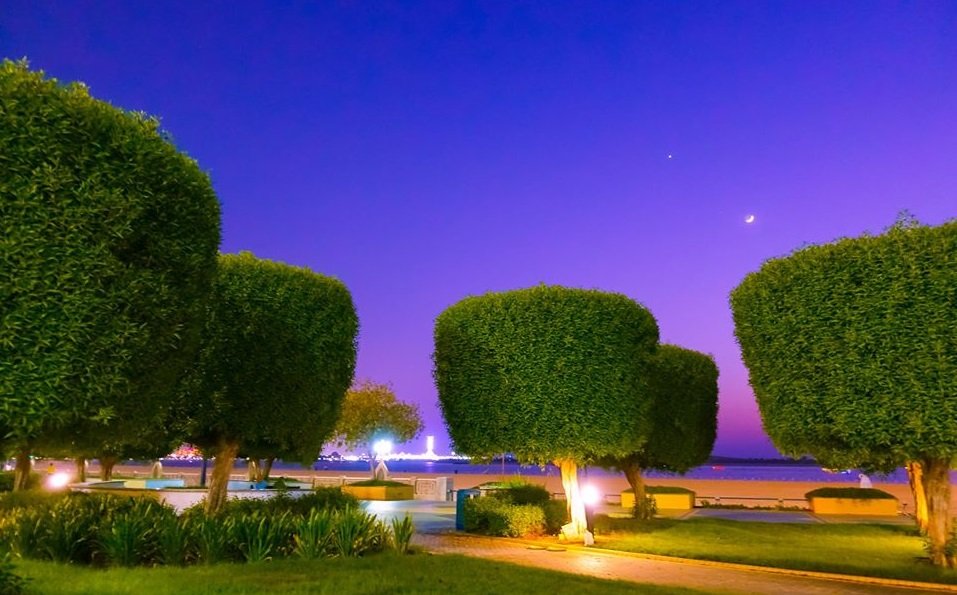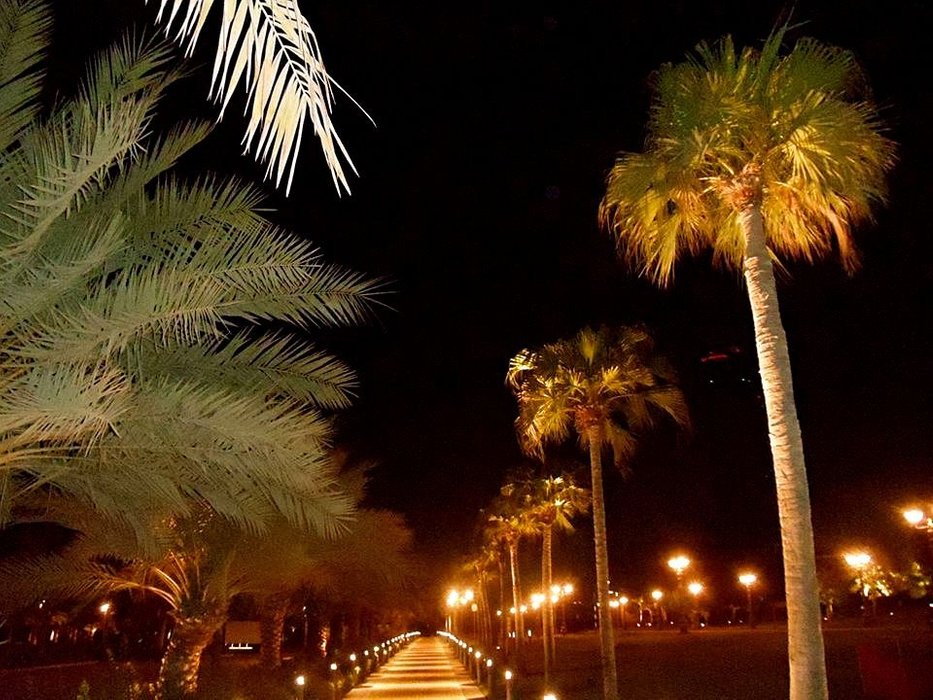 𝖳𝗂𝗆𝖾𝗅𝖾𝗌𝗌 𝗆𝖾𝗆𝗈𝗋𝗂𝖾𝗌. 𝖴𝖠𝖤 𝗒𝗈𝗎 𝗐𝗂𝗅𝗅 𝖻𝖾 𝖺𝗅𝗐𝖺𝗒𝗌 𝗂𝗇 𝗆𝗒 𝗁𝖾𝖺𝗋𝗍...
ذكريات الخالدة. الإمارات العربية المتحدة سوف تكون دائما في قلبي
🆃🅷🅰🅽🅺🆂 🅵🅾🆁 🆂🆃🅾🅿🅿🅸🅽🅶 🅱🆈!
𝑰 𝒉𝒐𝒑𝒆 𝒚𝒐𝒖 𝒆𝒏𝒋𝒐𝒚𝒆𝒅 𝒎𝒚 𝒑𝒊𝒄𝒔!
👋𝑺𝒕𝒂𝒚 𝒇𝒊𝒕 𝒂𝒏𝒅 𝒃𝒆 𝒑𝒐𝒔𝒊𝒕𝒊𝒗𝒆!✋
👋شكرا لحضوركم

آمل أن تكونوا مثل صورتي!

👋البقاء بصحة جيدة والبقاء إيجابية!✋
.·      ·