Hi everybody! Come and Join me on my winter visit to Santa Monica! 👋 👋 👋
---
---
Since I had been living for a while on the East Coast (most of you might know that the city of my choice was NYC), but actually I never stopped thinking to travel back to LA, city I had visited few times before.
I flew to LA in late January. It was a really cold weather at that time in NYC, night temps dropped down to -7 Celcius, and it was snowing at the time I was boarding the airplane.
After having a short stopover in Kansas, I arrived early morning in Los Angeles. Sunny weather, silky cool air, and temperature about 22-24. It feels perfect.😊
So let me brief with few words, what I like in LA the most:
year round sunny hot weather and the long, broad, sandy beaches
the huge size of the city, big distances, typical American suburbia beyond the city
wide never ending highways, and crazy intersections with a lot of traffic jams
easy going people, relaxing city athmosphere. It is not the same hustle and bustle as in NYC. Sometimes it is good to change the rhythm of the city for a while, though I prefer busy type of cities 😊
The trip will be divided in few parts, as I want to show you separately Santa Monica, Hollywood, Maliby Beach etc.
Santa Monica beach is my favorite part of the city, and it stands high above all others. That is just my personal opinion of course.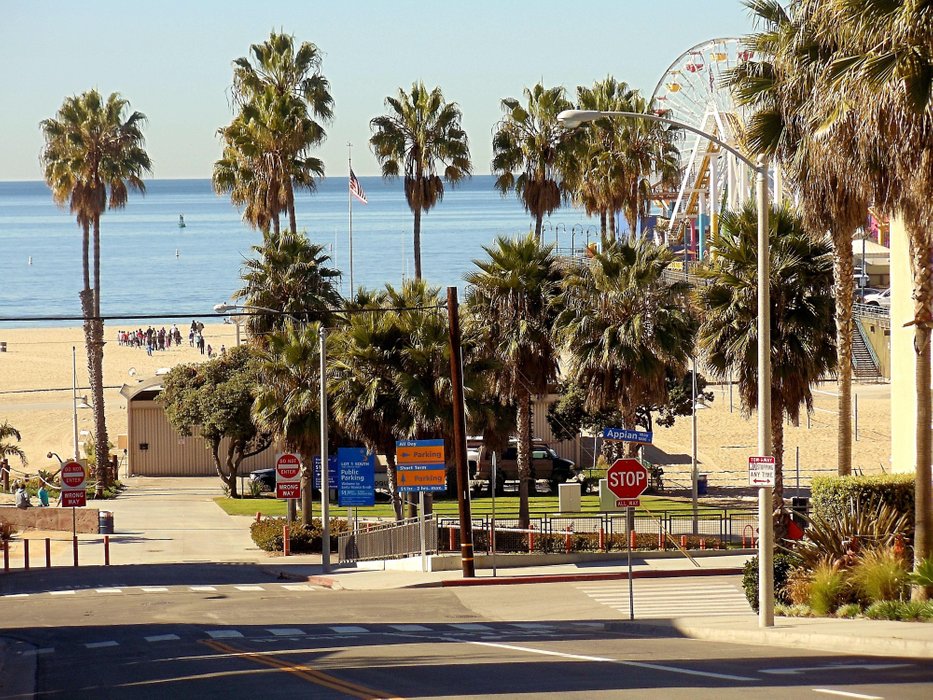 Santa Monica
Some first hand info:
Santa Monica is a borough located in the very western part of the big LA, the beachfront borough and one of the top tourist destinations in the city. Well known as a destination, where the beach meats the nearby hills, and a favourite place for runners, bikers, roller-bladers.
A view from the park promenade towards the main pier. It was bustling with activity all day and night, so it is active place and an easy walk to or from the beach. Huge choice of food options!
It is just excellent for all ages!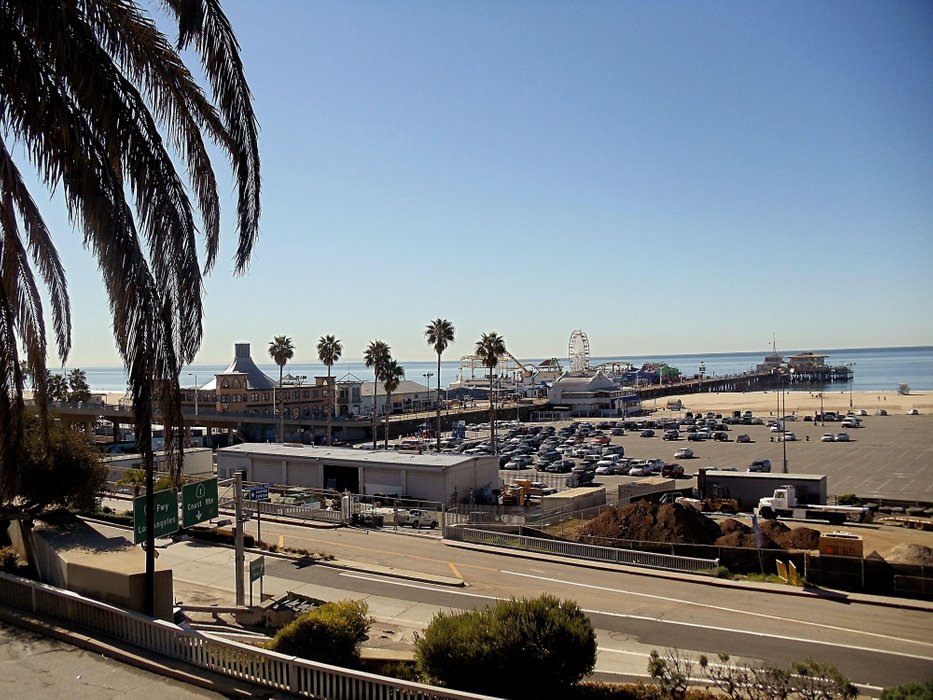 That's me going down the road to the beach. I booked a room in Bayside Hotel, located right next to the beach. I highly recommend this hotel ( prices are very decent taking into account the upscale location ) and definetly will be back!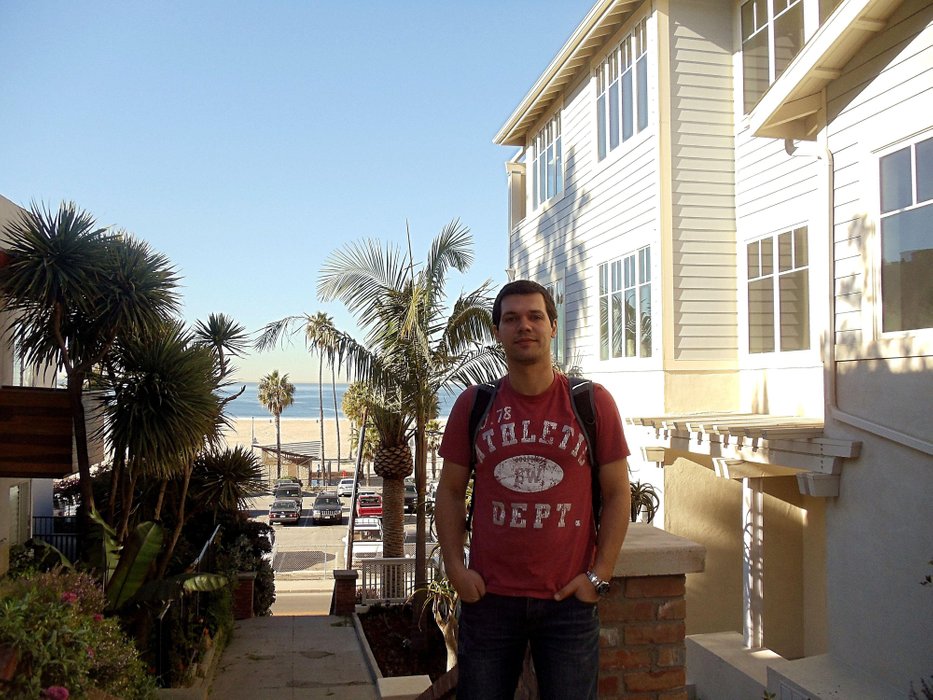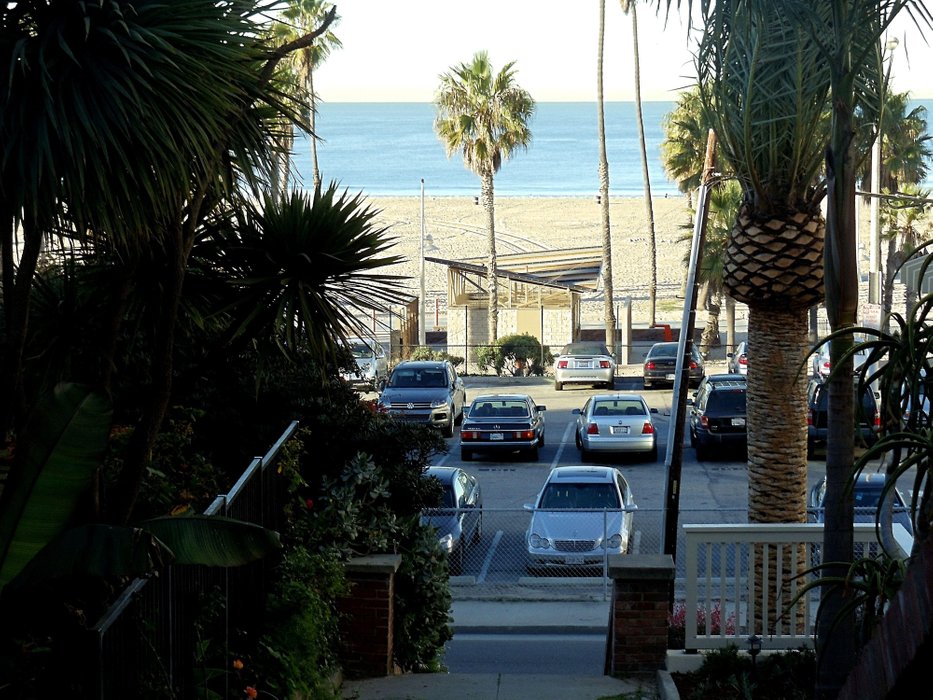 I had great time at this beach, next to Santa Monica Pier. I was there during the week, there were fewer tourists as I guess usually should be. It was super quiet, the water was cool, clean and clear. The beach was super clean as well. Most people coming here to the beach at that time was doing some sport activities, actually I did not see any sunbathers at that time.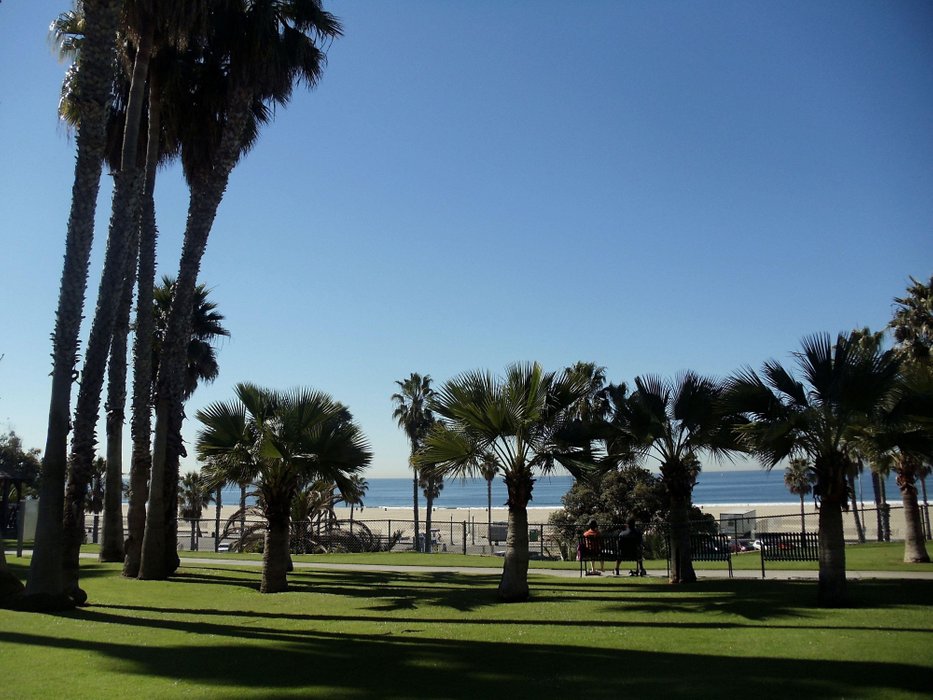 First time when I came here it happened in mid summer, so the whole beach, pier was packed with people. Now the story was different, not that much crowded, but it's always a good time here. It's lively, noisy ( especially this time I saw many groups of Chinese tourists ), lots to do with decent eats right on pier and various food within walking distance all over Santa Monica.
I highly recommend to everybody to spend a day in Santa Monica and see the Pier, have some snacks or dine here. Take a seat, and enjoy the food and the view towards the Pacific, or LA hills.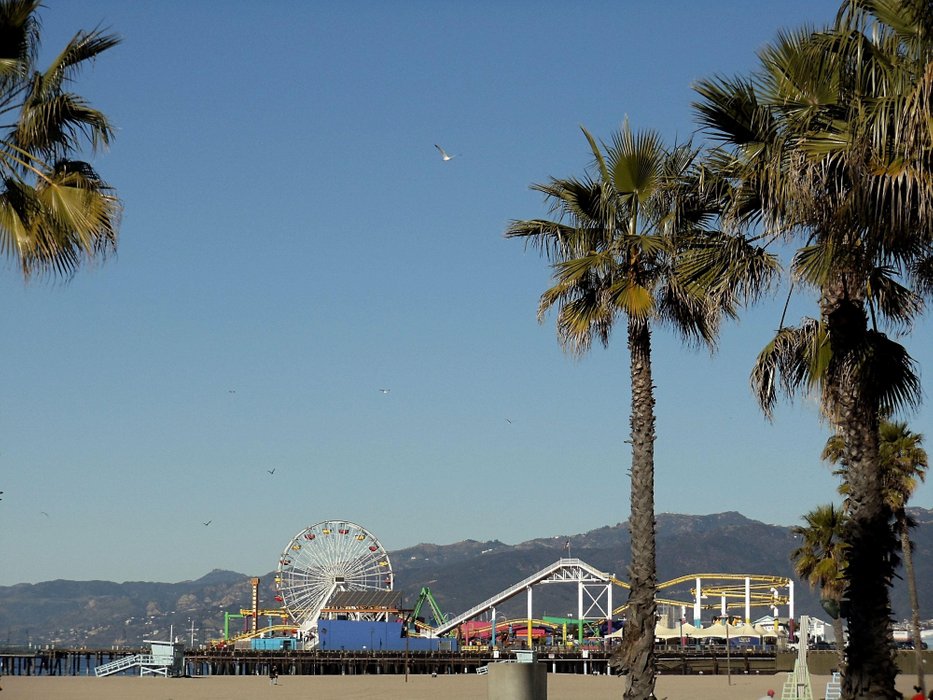 I took pics of many iconic cars, the red Chevrolet is my favorite. Maybe because of the bright color.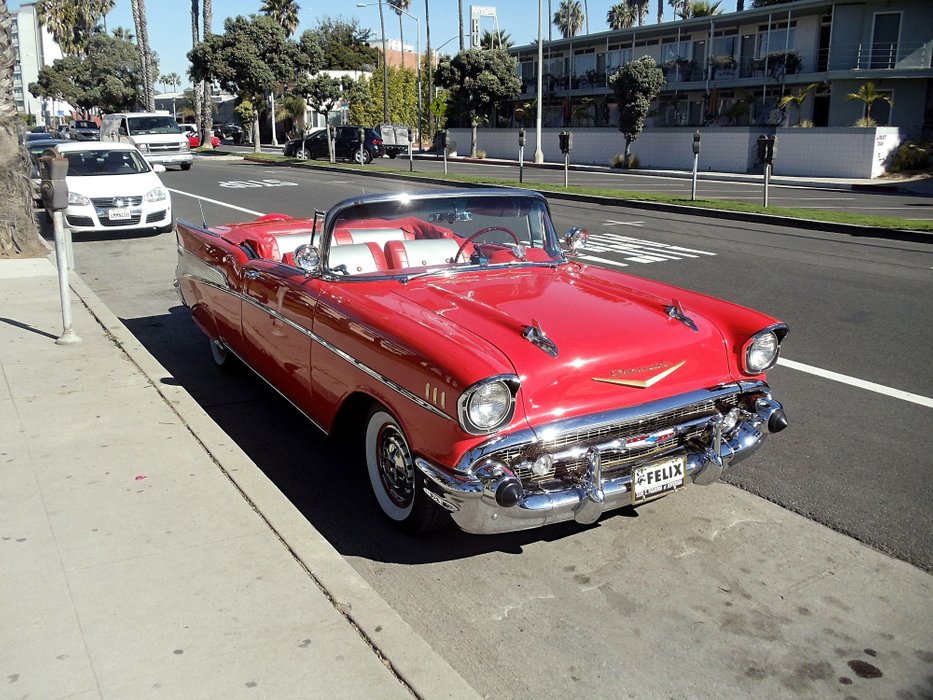 The day passed by fast. The last pic shows Ocean Ave. Next leg of my trip starts here and goes all the way up Ocean Ave. and later Pacific Coast Highway to Malibu beach. Friends, see you soon!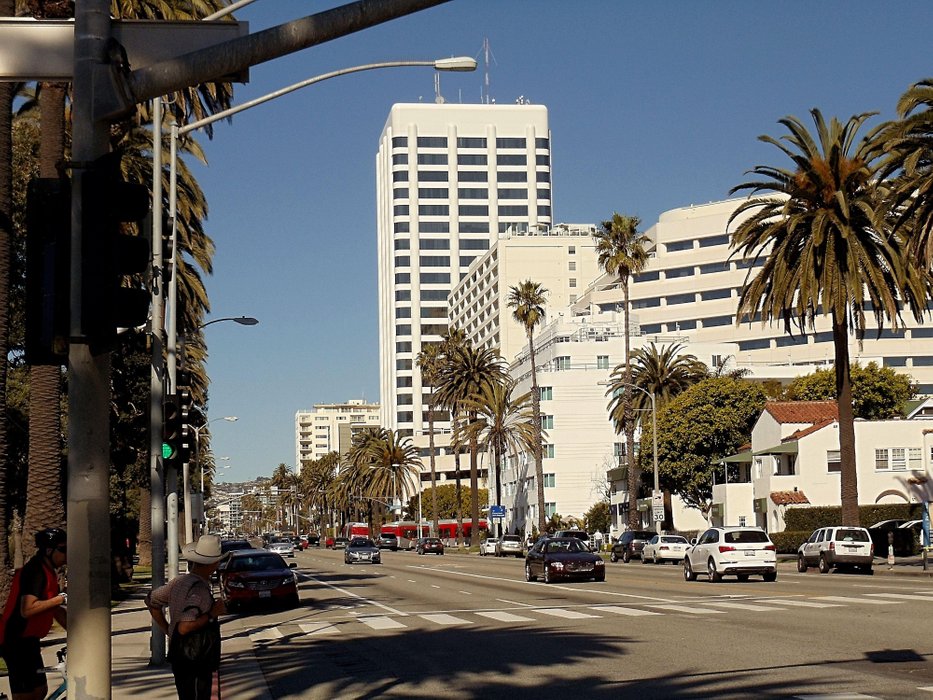 ---
p.S: All pics were taken few years ago.
😊😊😊Thanks for stopping by, stay positive and have a great day!!!😊😊😊

If you are curious to see some Moscow Parks' sets, don't be shy, just check it here:
Stay tuned, more USA trips' sets are coming soon....
CLICK HERE for USA trips set ▶1, set ▶ 2, set ▶ 3, set ▶ 4



Post published using #eSteem Surfer
MY SEVENTH experience with #eSteem Surfer!!! Great experience!!!

GET PAID TO SEARCH!💰 💰 💰
---
---
---
NEXT GENERATION SEARCH ENGINE IS LIVE NOW!!!
JOIN ASAP DECENTRALIZED SEARCH ENGINE, BETA VERSION
EARN DAYLY FOR THE SAME ACTIVITIES YOU ARE BEEN DOING ALL THE TIME ON GOOGLE! 👌 👌 👌
MAX. 8.5 PRE TOKENS PER DAY WHAT IS WORTH 1 STEEM PER DAY
---
---
CLICK ON THE BANNER TO GET YOUR FREE 25 TOKENS!💰 💰 💰